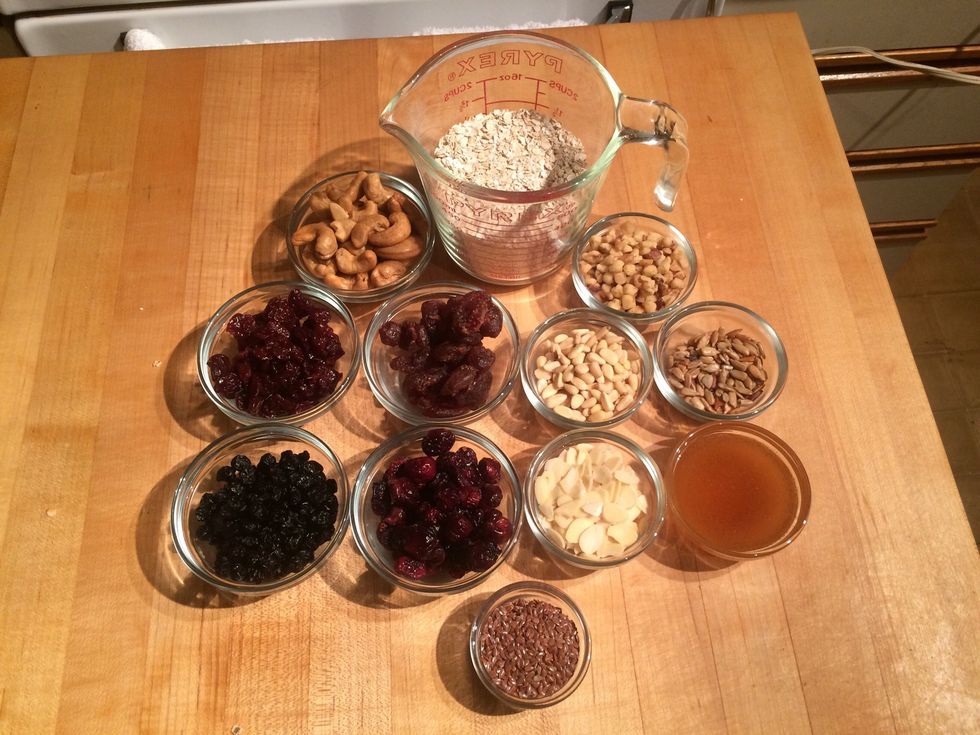 Get all your ingredients ready. All measurements can be changed to what you like.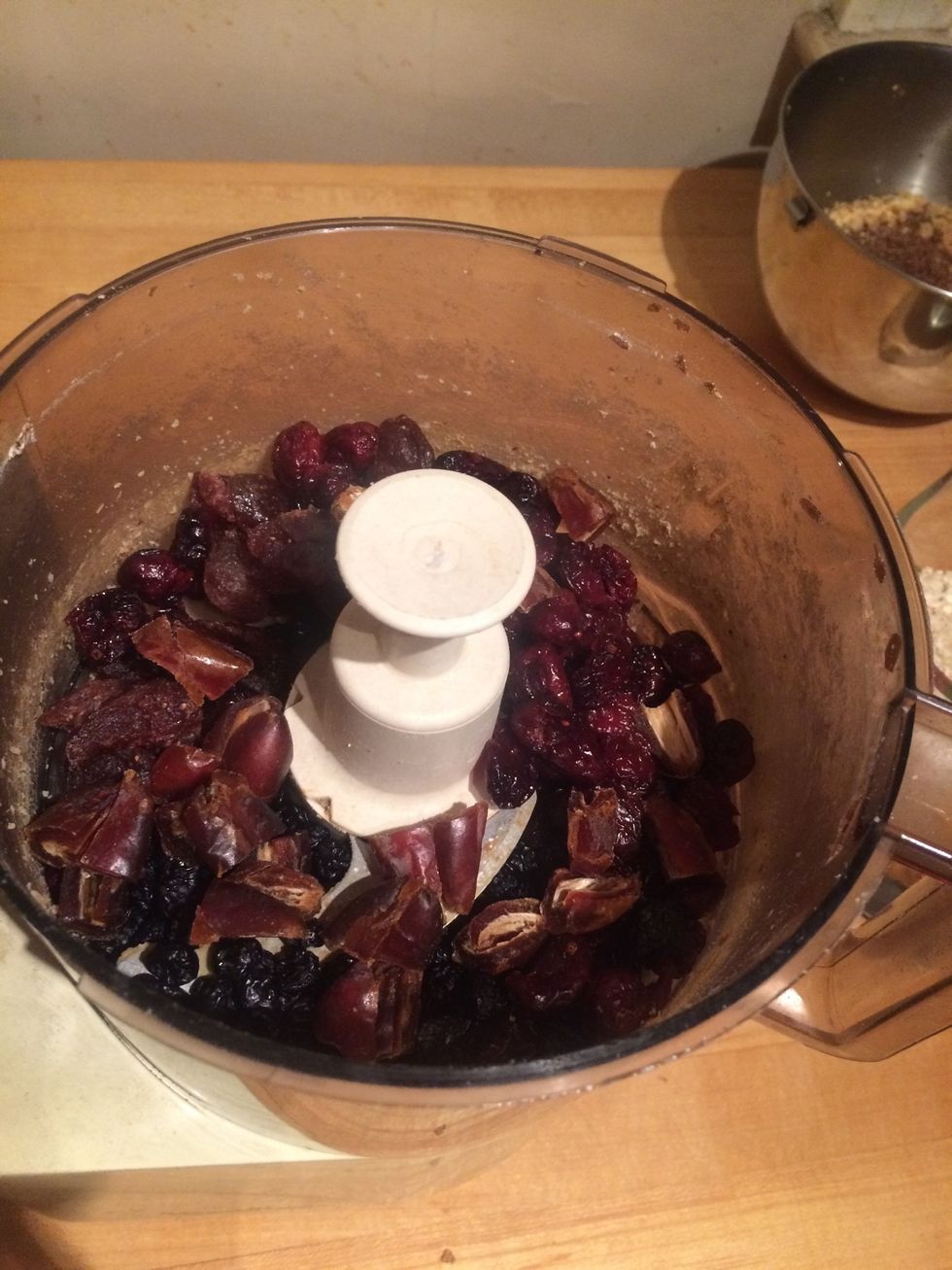 Start by putting nuts in a food processor and pulse until chopped. Place in a bowl.Mix all the berries and dates in a food processor. Pulse until it is well chopped.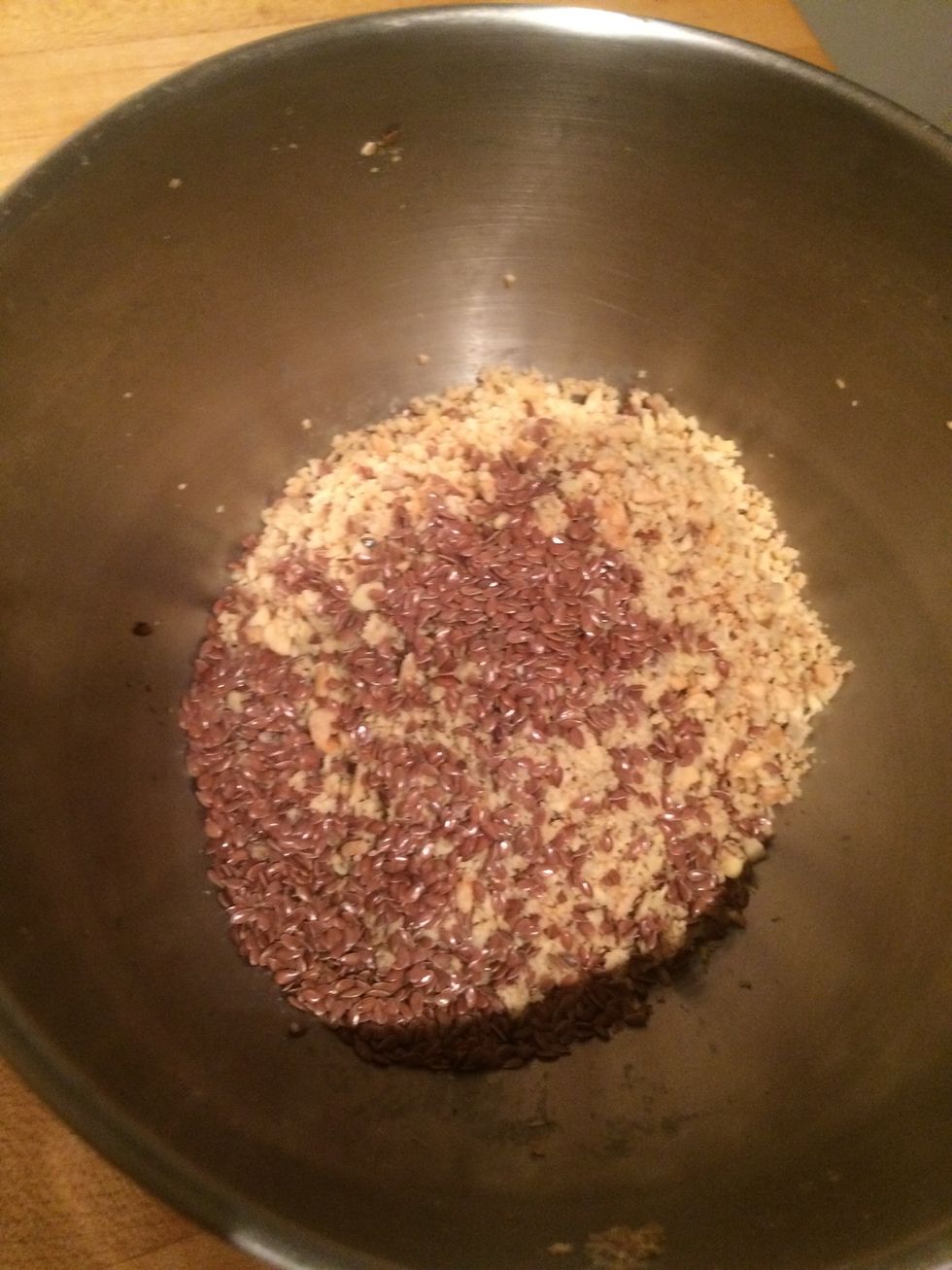 Bowl with chopped nuts and flax seed. Sorry no picture of nuts getting chopped.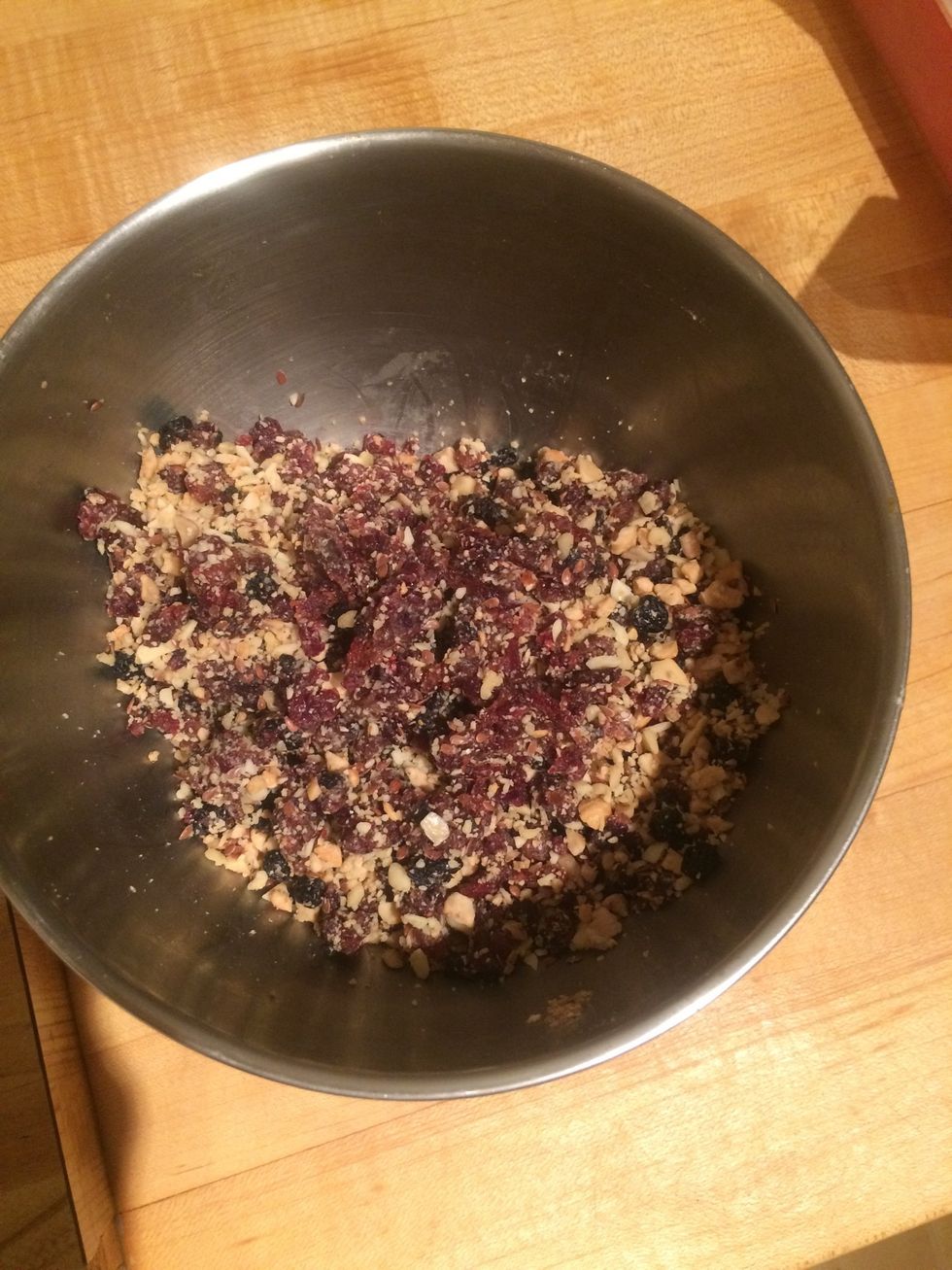 Add the chopped berries to bowl and mix.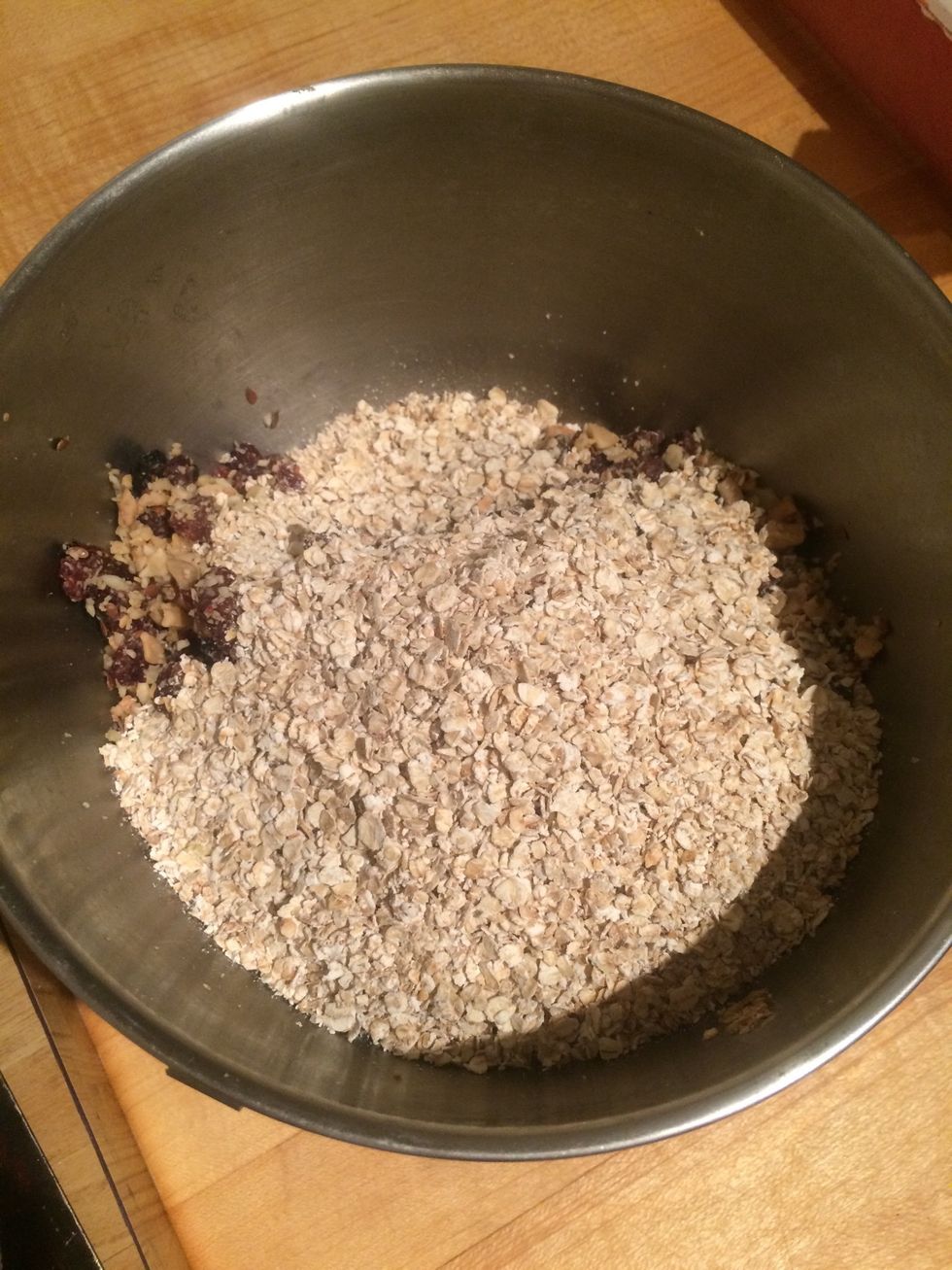 I toasted the oats in the oven for about 10mins at 350*F. Then add to bowl while nice and warm. I also warmed up the honey in the microwave for about 20secs on high. Add to bowl and mix well.
Once mixed well, put in a parchment paper lined 8x8 pan and press down until it is flat.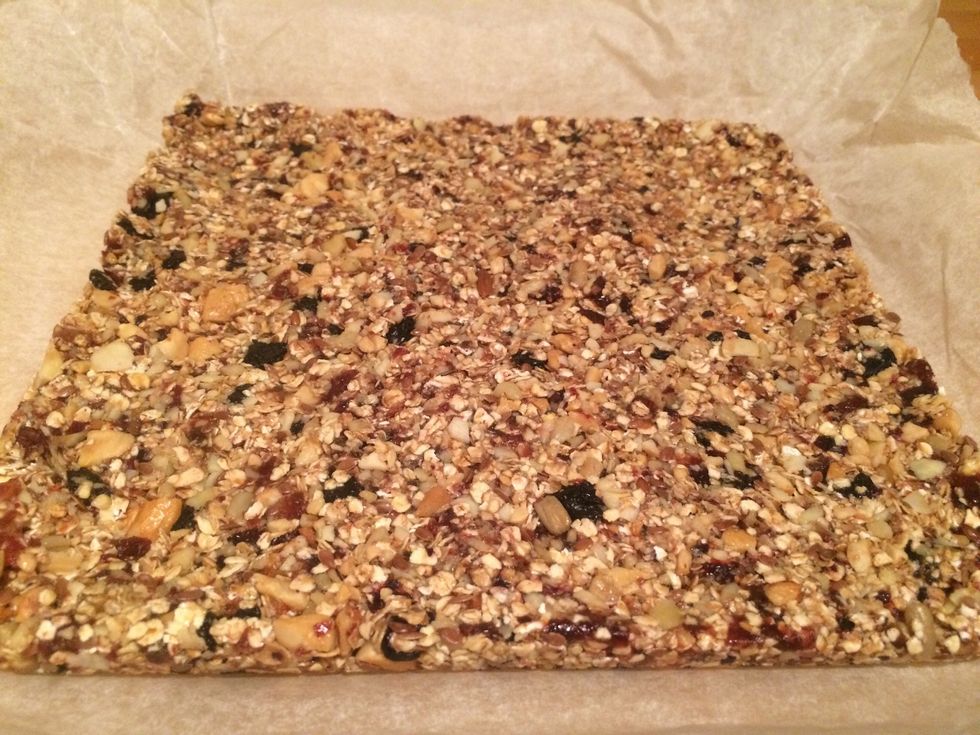 Put in fridge to cool down. 30mins or more if needed. Slice into desired sizes. Made about 12 bars
Enjoy the berry flavour!! Store in fridge.
1/2c Rolled oats
1/3c Dried strawberries
1/4c Pitted dates
1/3c Dried blueberries
1/3c Dried cranberries
1/3c Dried cherries
1/2Tbsp Sunflower seeds
1.0Tbsp Flax seed
1/4c Pine nuts
1/4c Almonds
1/3c Cashews
1/4c Walnuts
1/4c Honey
Dave Wood
I enjoy woodworking and do it yourself projects, also enjoy cooking from scratch and having fun!! Toronto, Canada