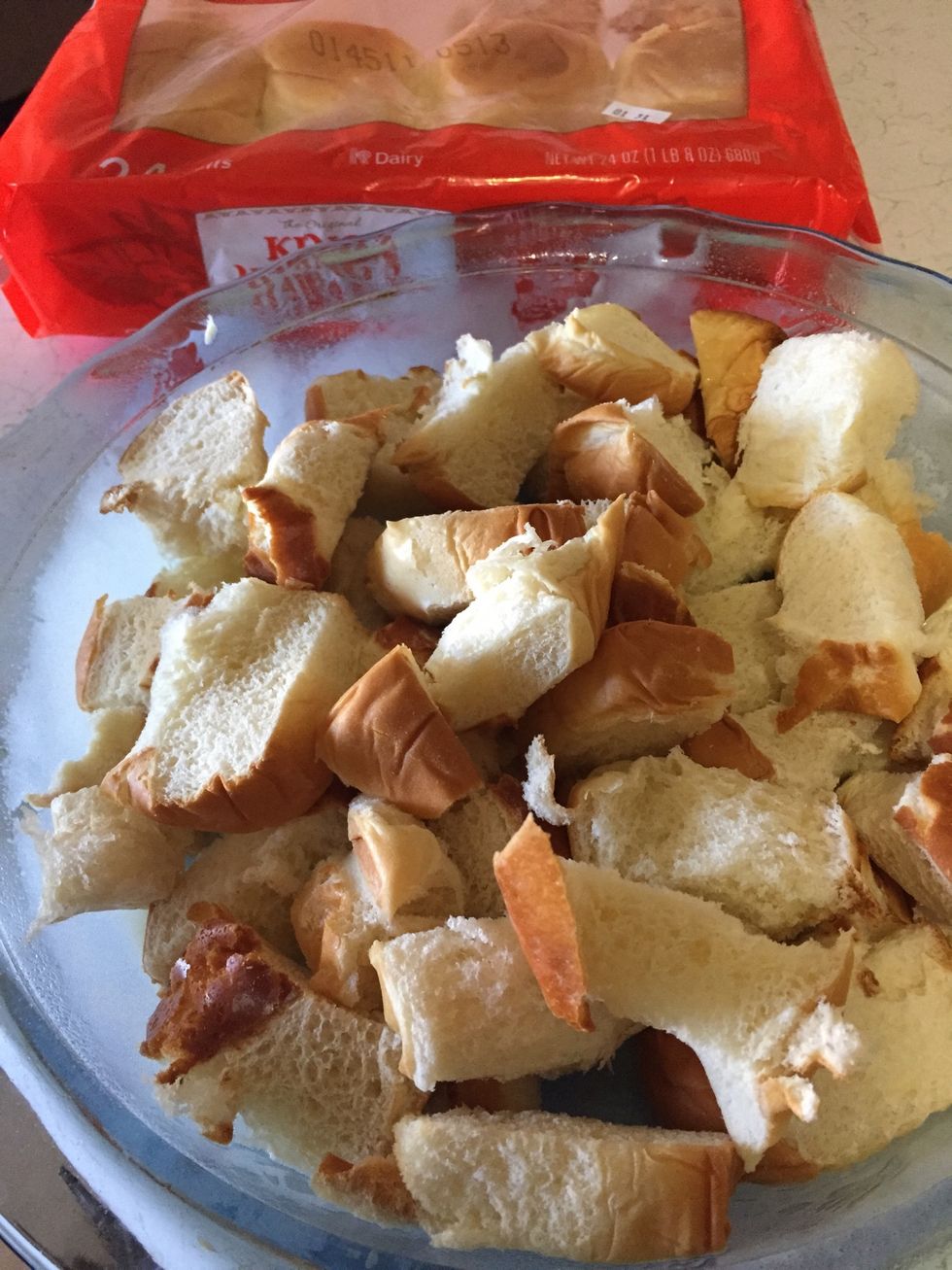 Cut your bread in cube. I'm using Hawaiian bread. You welcomed to used any kind of bread such as wheat, challah,or banquette too. Heated your oven at 350F.
Mix milk, egg, powdered sugar, 2 tbs lemon juice, and 1 tbs vanilla extract.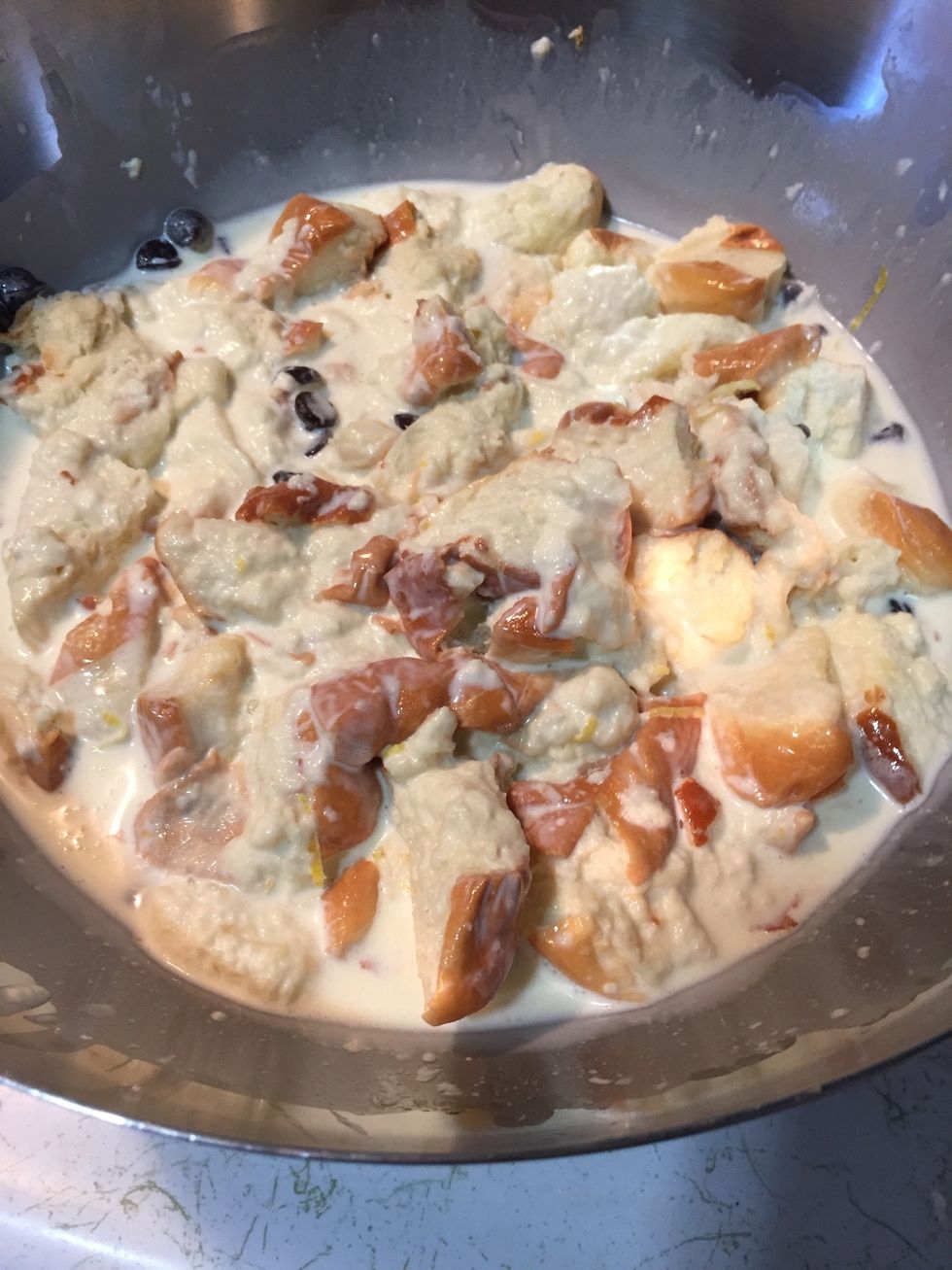 Soaked the bread in a mixture for 15-20 min.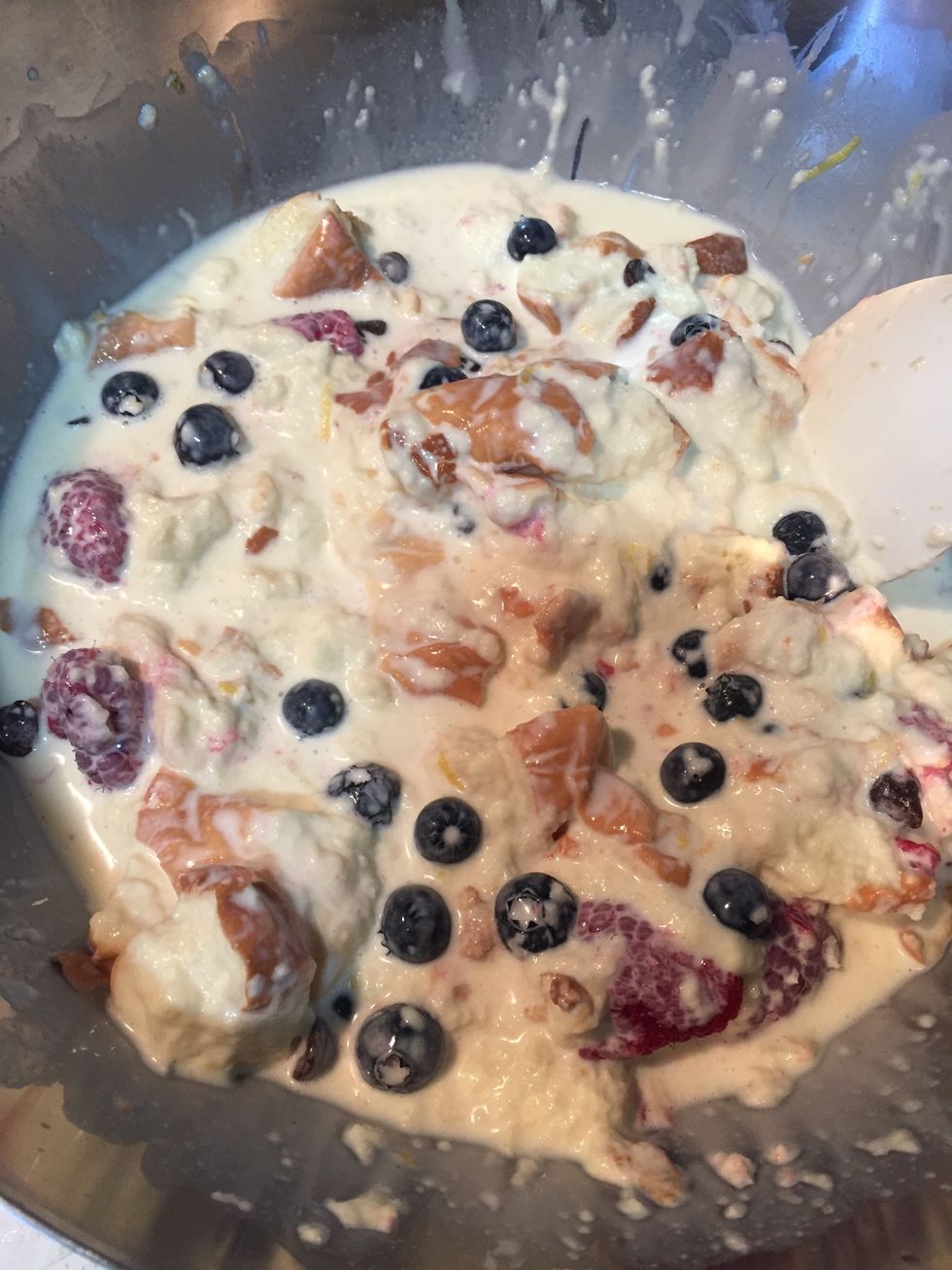 Add half of berries and chocolate chip and fold in the mixture.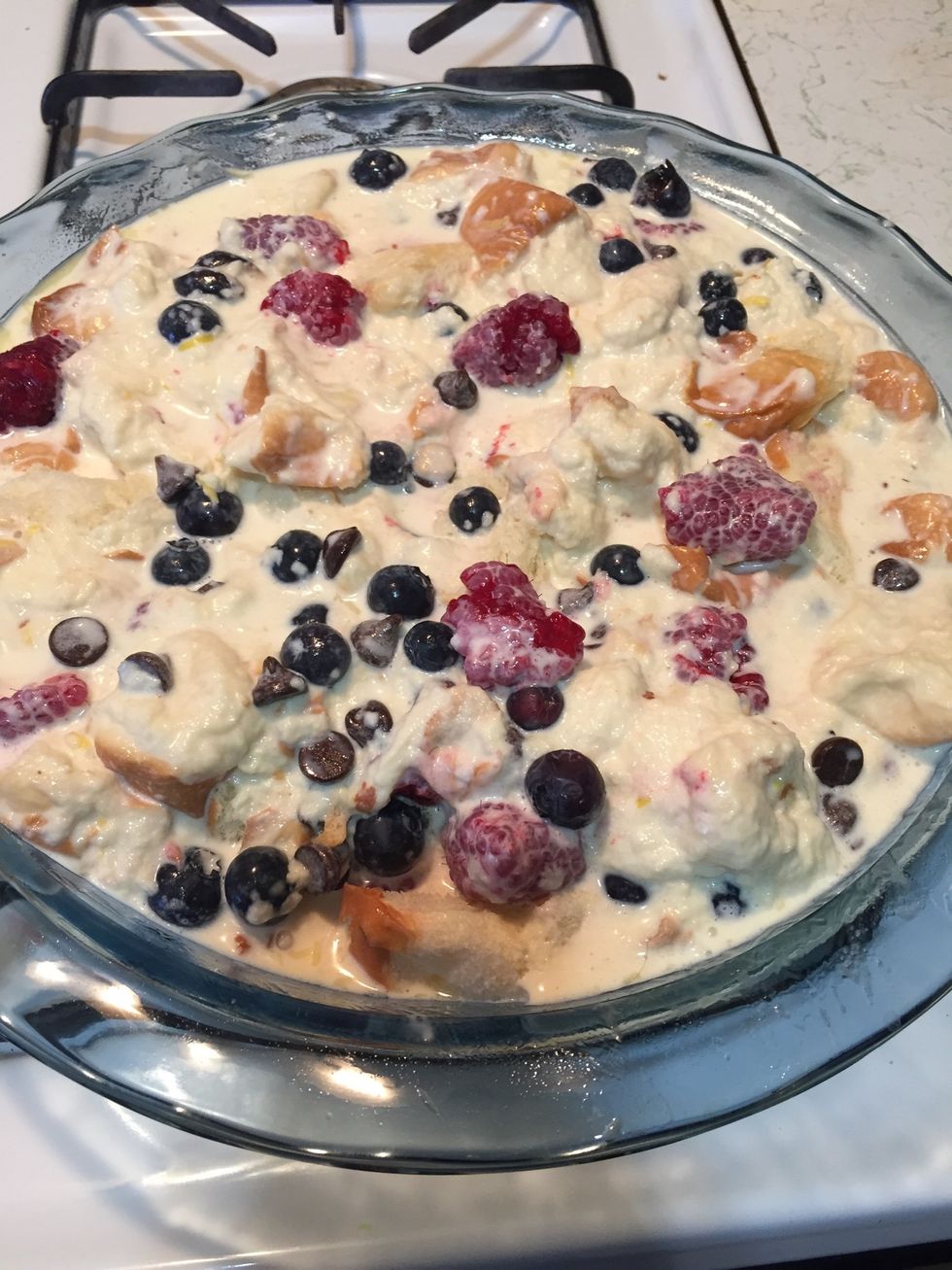 Transfer to greased baking pan and top it off with the left over berry.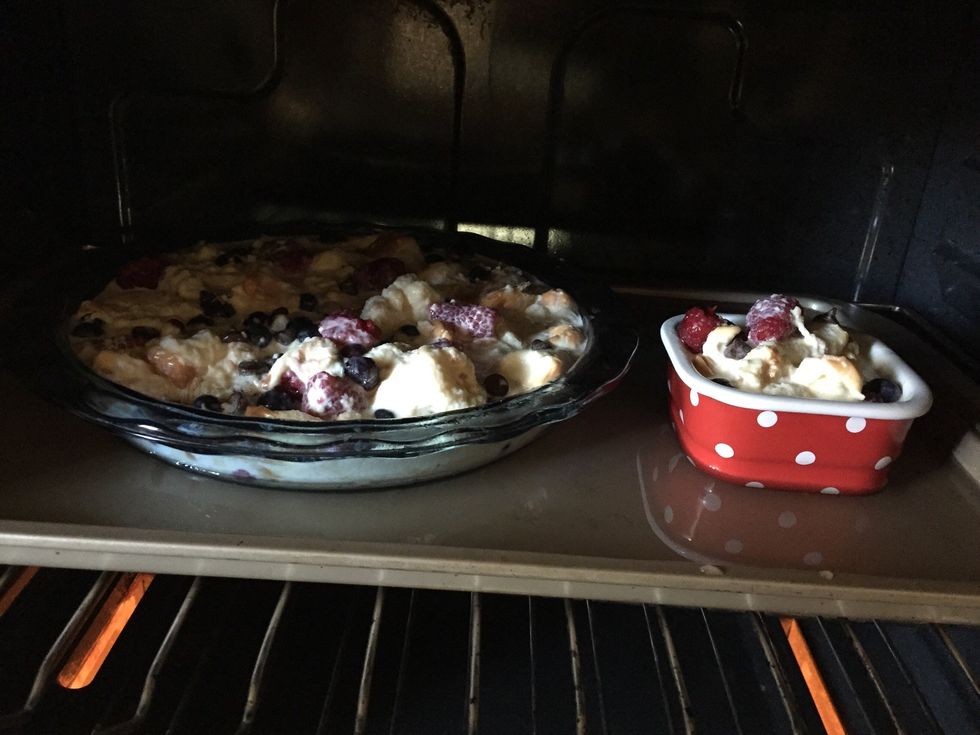 Baked in water bath for 50-60 min.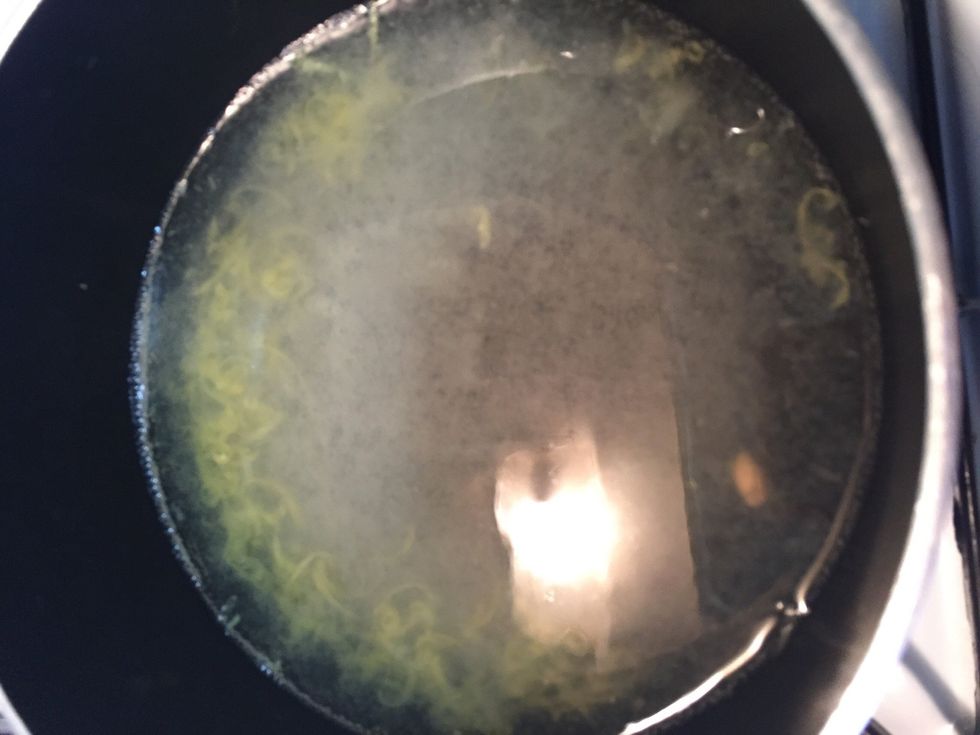 For the lemon drizzle: boiled sugar, 1/2cup of water, and juice from 1 lemon.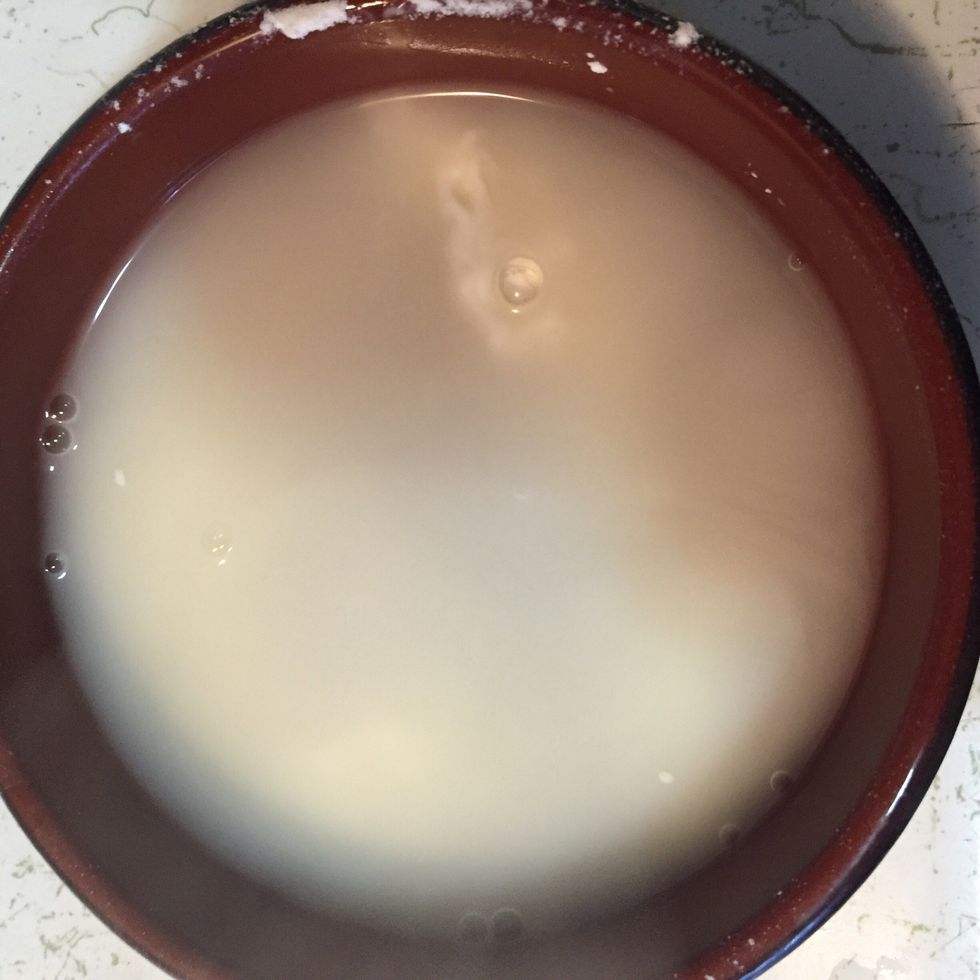 In a bowl, mix 1/4 cup of water with 2 table spoon of corn flour.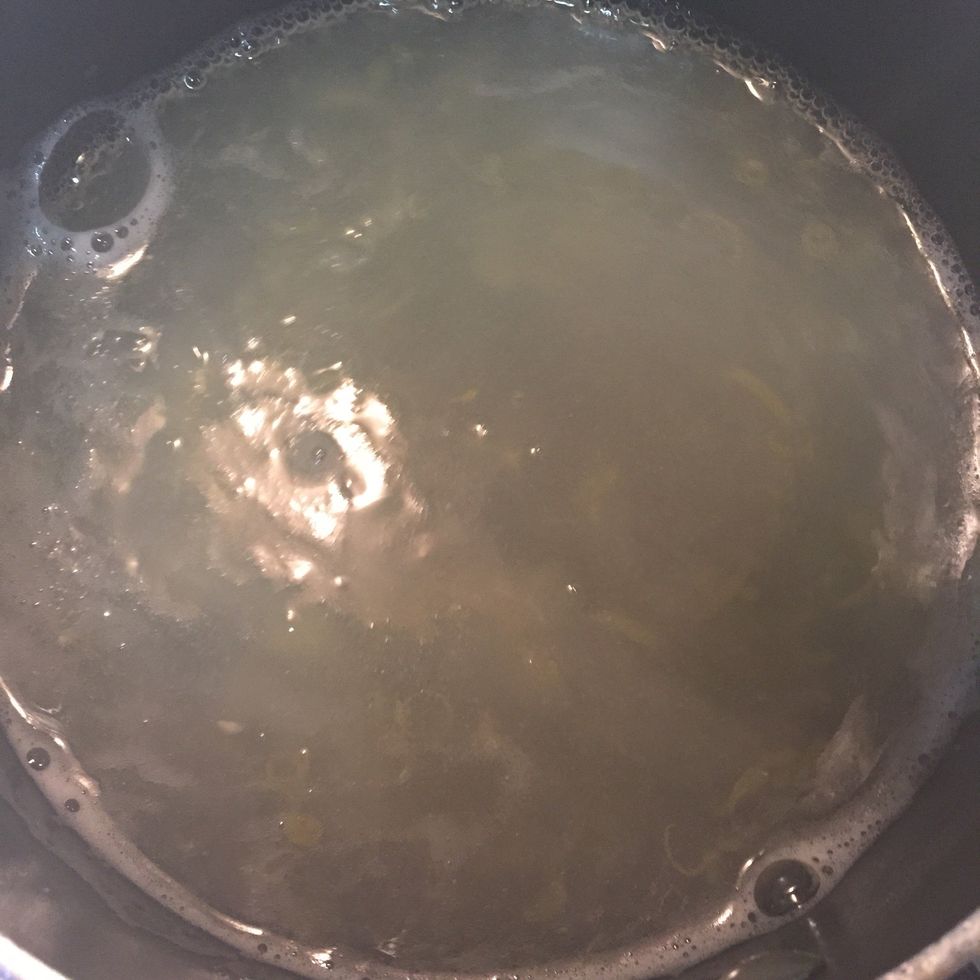 Add the corn flour mixture to the boiled pan and let it cool down.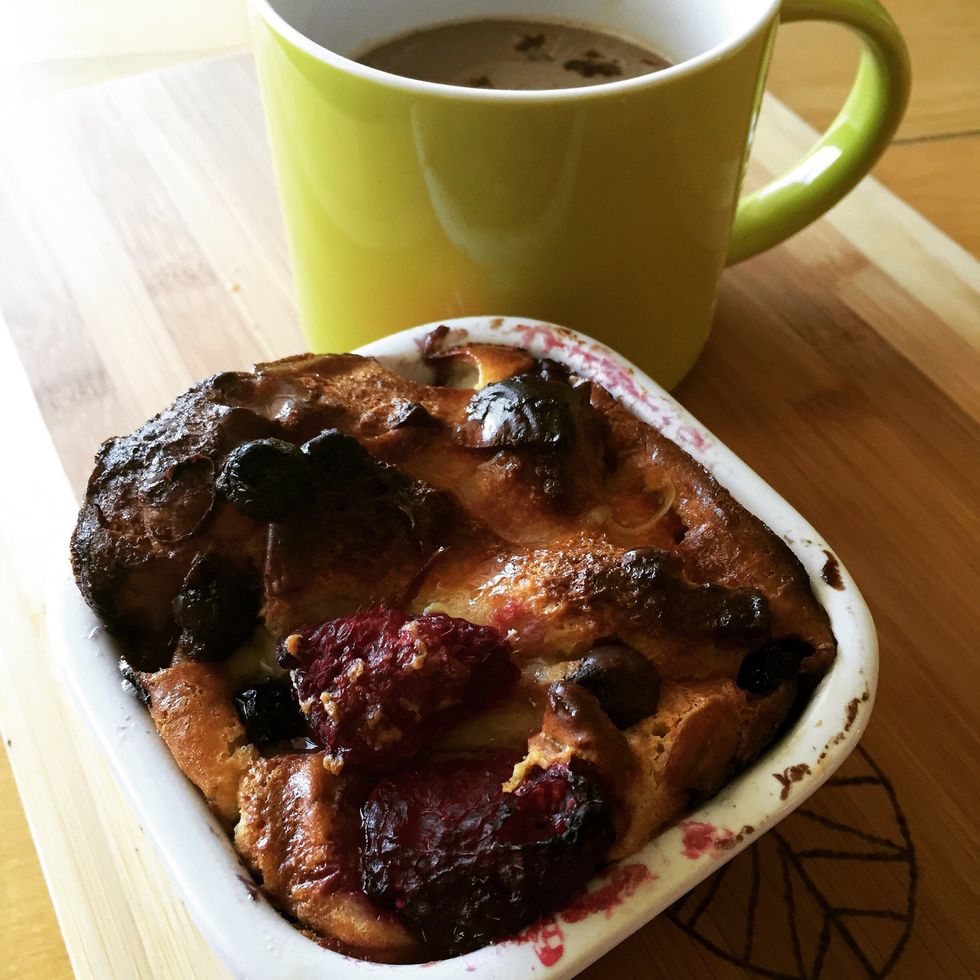 Top the lemon drizzle on bread pudding before serve. This also taste good for with a scoop of lemon sorbet or vanilla ice cream.
3.0c Half& half/ milk
3.0 Eggs
1.0 Loaf of bread
1.0Tbsp Vanilla extract
3.0Tbsp Powdered sugar
0.0c Chocolate chip
2.0c Rasberry & blueberry
2.0Tbsp Lemon juice
1.0 Lemon
0.0c Sugar
0.0c Water
2.0Tbsp Maizena flour