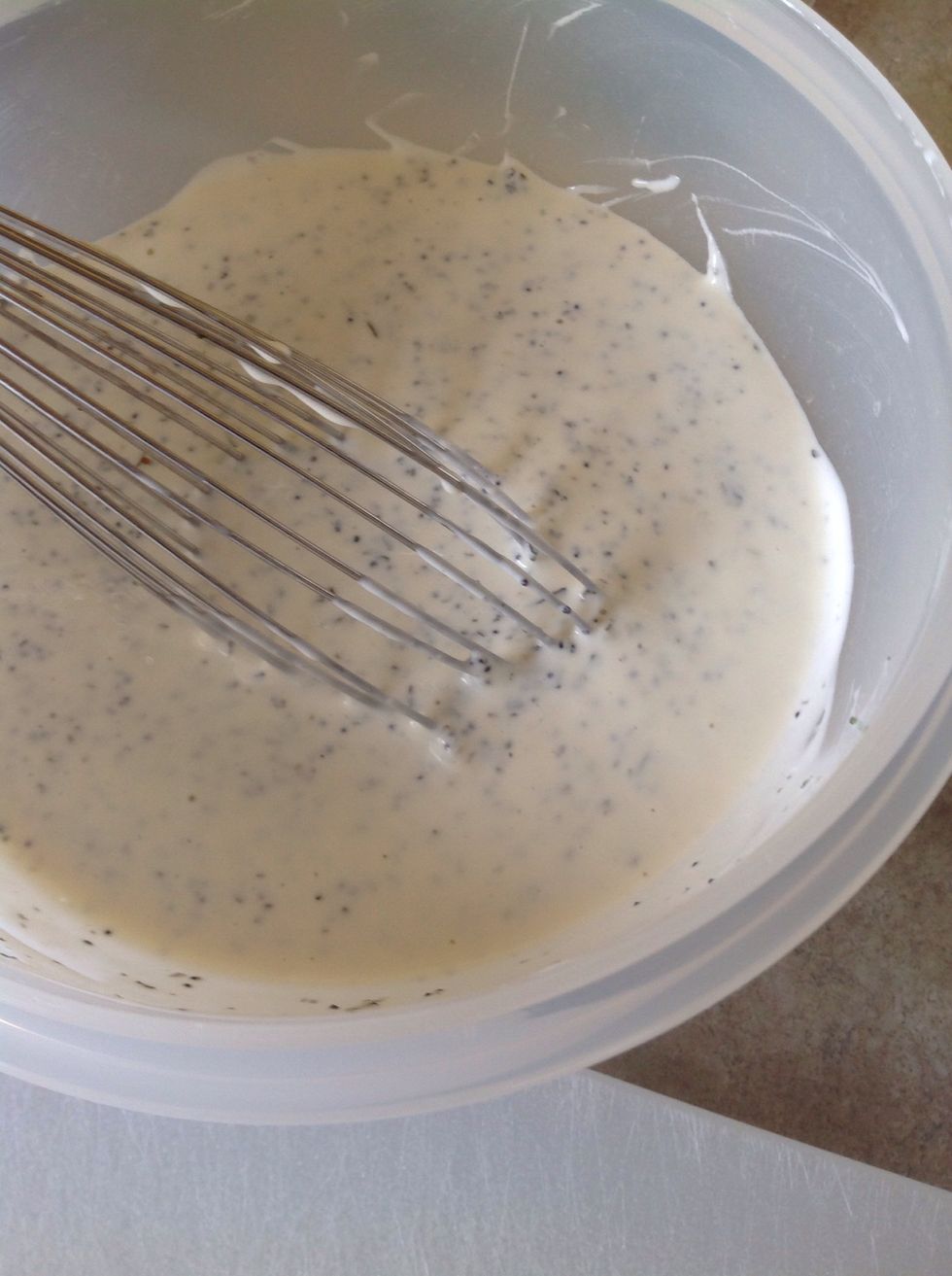 Whisk or blend together buttermilk & mayonnaise until smooth. Mix in Doxy's Basil Poppy & sugar. Taste. If you'd like it sweeter, mix in 1 more tablespoon of sugar at this point. Set aside.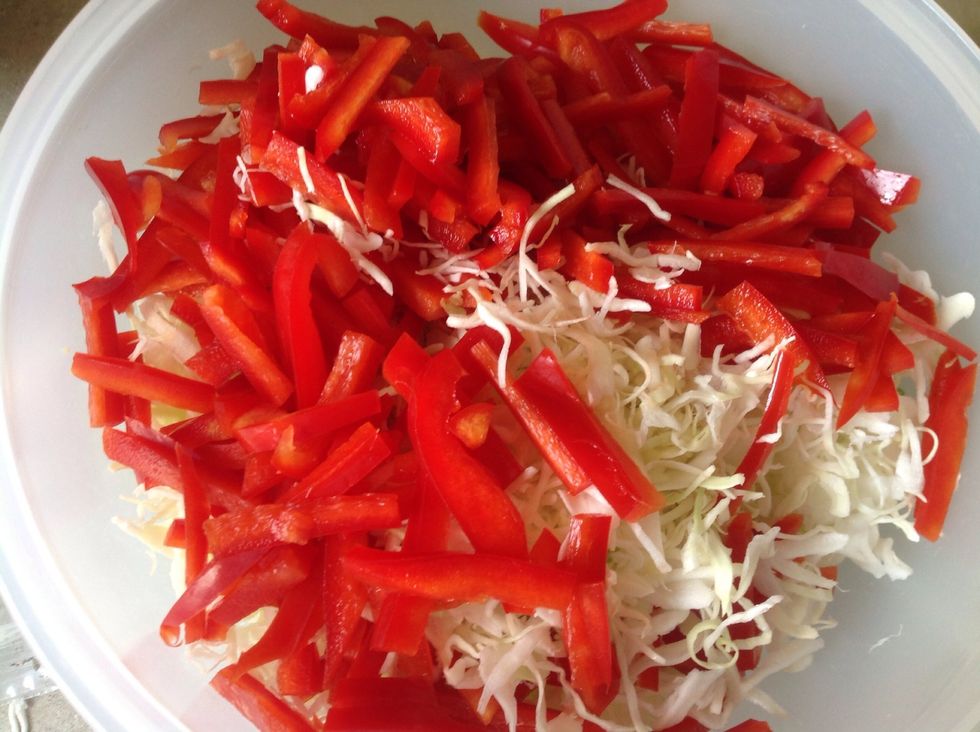 Place finely shredded cabbage in a bowl and add sliced red bell pepper.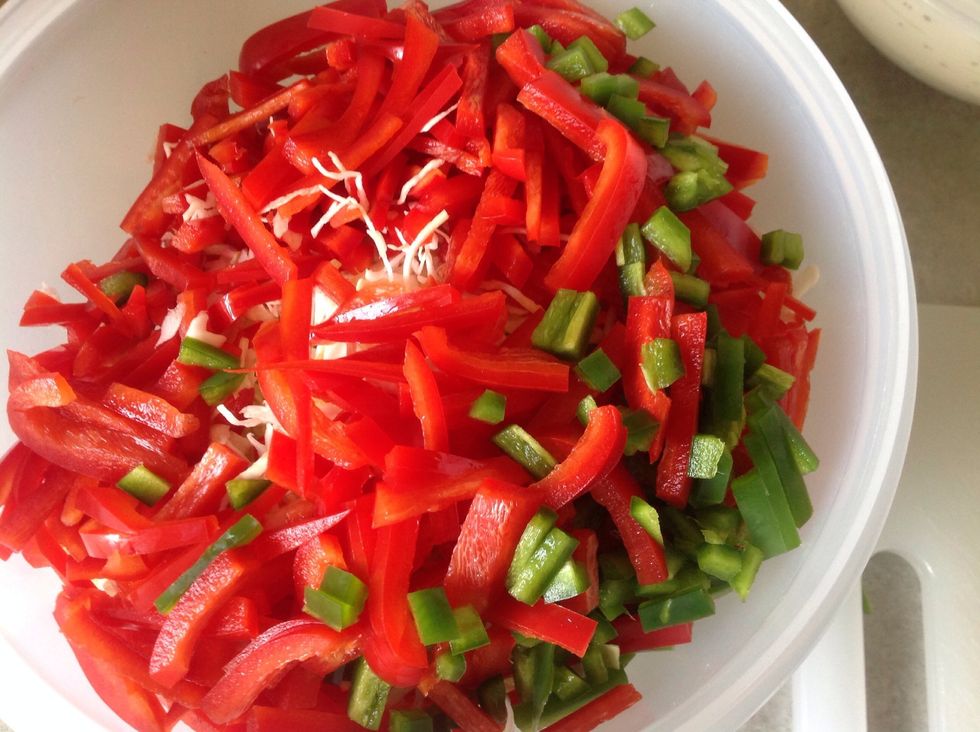 Then add jalapeño.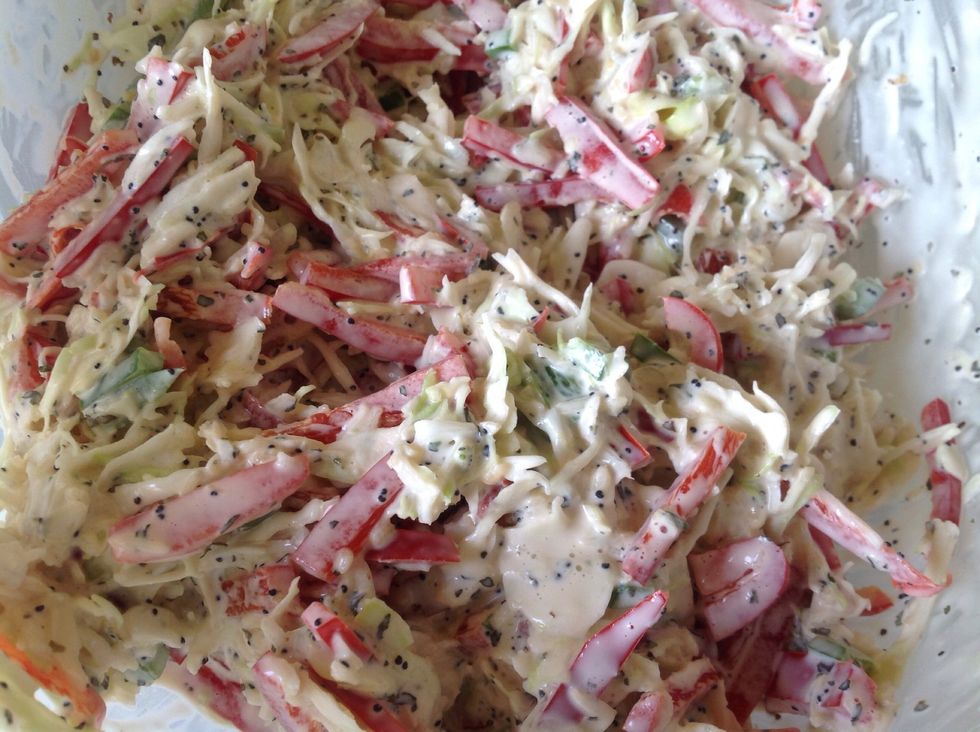 Give the the Basil Poppy dressing a mix & pour about half of it on the cabbage & peppers. Mix well, adding more dressing as you go. Mix in the remainder of the dressing & chill at least one hour.
1.0c Buttermilk
1.0c Mayonnaise
1.0 packet Doxy's Basil Poppy
1.0Tbsp Sugar
10.0oz bag Finely Shredded Cabbage
3.0 Red Bell Peppers, sliced thin and cut into thirds
1.0 Jalapeño seeded, sliced thin and chopped
Doxy'S Fine Foods
A home cooked meal should be simple & delicious. Doxy's can help. Check out our website for Doxy's ingredient locations or to order online.