How to make belgian knots (sweet bread)
As a military brat my family picked up some recipes from overseas. This year I am living back in Europe and baking some goodies from my childhood.
96
Mix flour, yeast, egg yolk, and water in a mixing bowl.
Mix in sugar
Then add butter a little at a time. *Tip-I do not have an electric mixer so I let the butter soften for a while before adding it to the bowl to make mixing easier.
Knead the dough again. Then cut off chunks and roll into small balls. Let stand for another 15 minutes.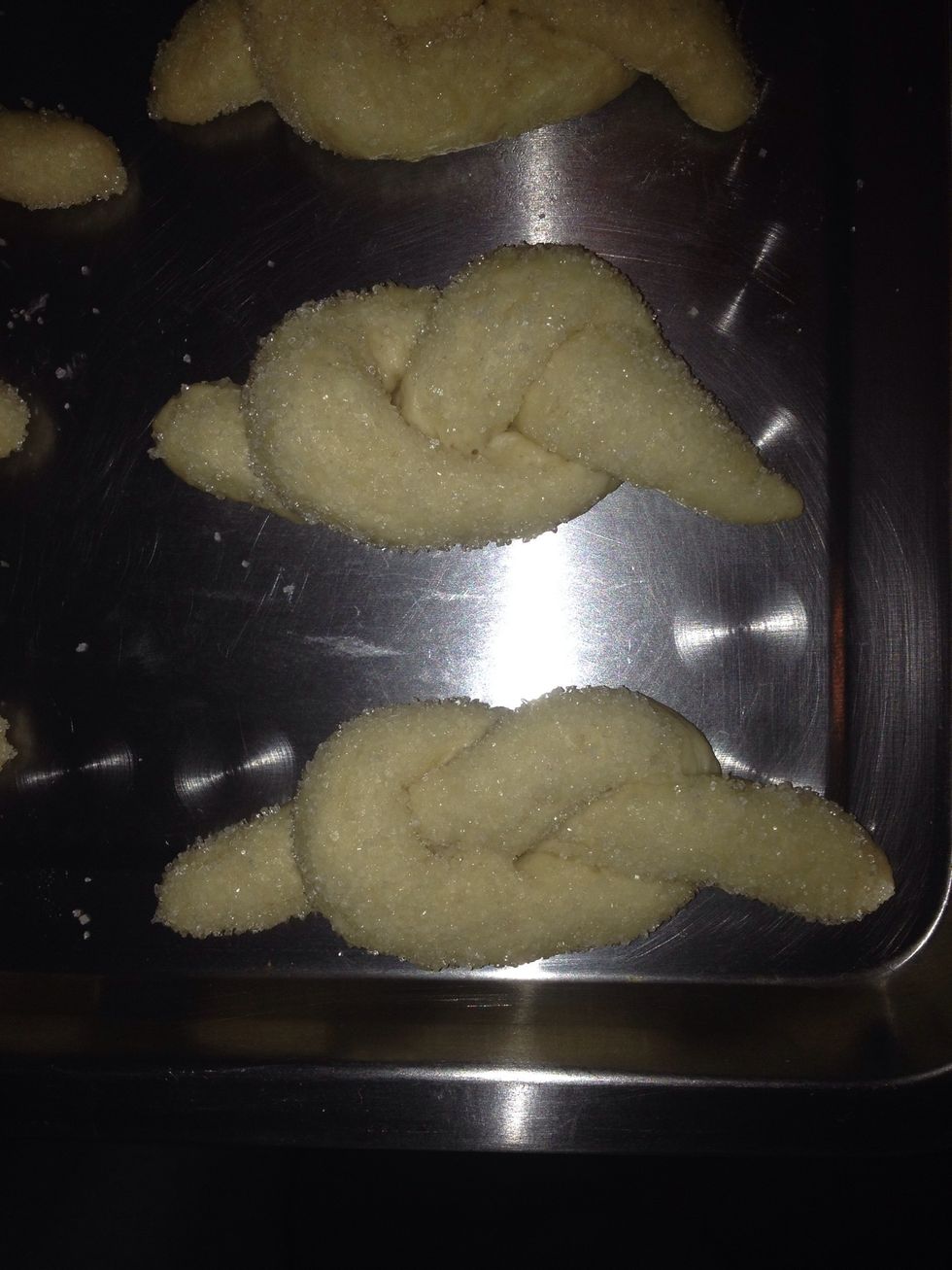 Roll the knots in the sugar crystals and let stand for 15 minutes.
Bake on baking sheet at 350 degrees in the oven until gold brown.
Enjoy!!!
500.0g Flour
1.0tsp Salt
1.0 Egg Yolk
40.0g Yeast
50.0g Sugar
1.0c Water
125.0g Butter
Sugar Crystals