How to make beet and mushroom veggie burgers
Tender and moist these deep, reddish purple vegetable burgers make a filling meal. Mushrooms, cashew, bulgur and beet patties are high in fiber and a creative twist on the modern burger.
939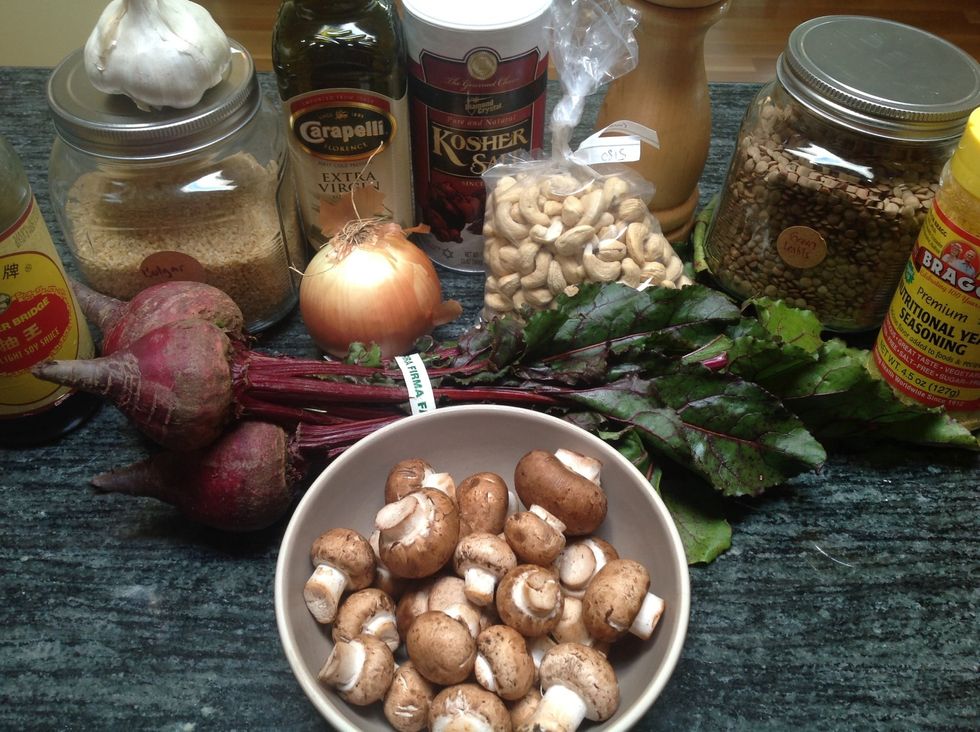 Gather your ingredients.
We're gonna start by roasting the beets.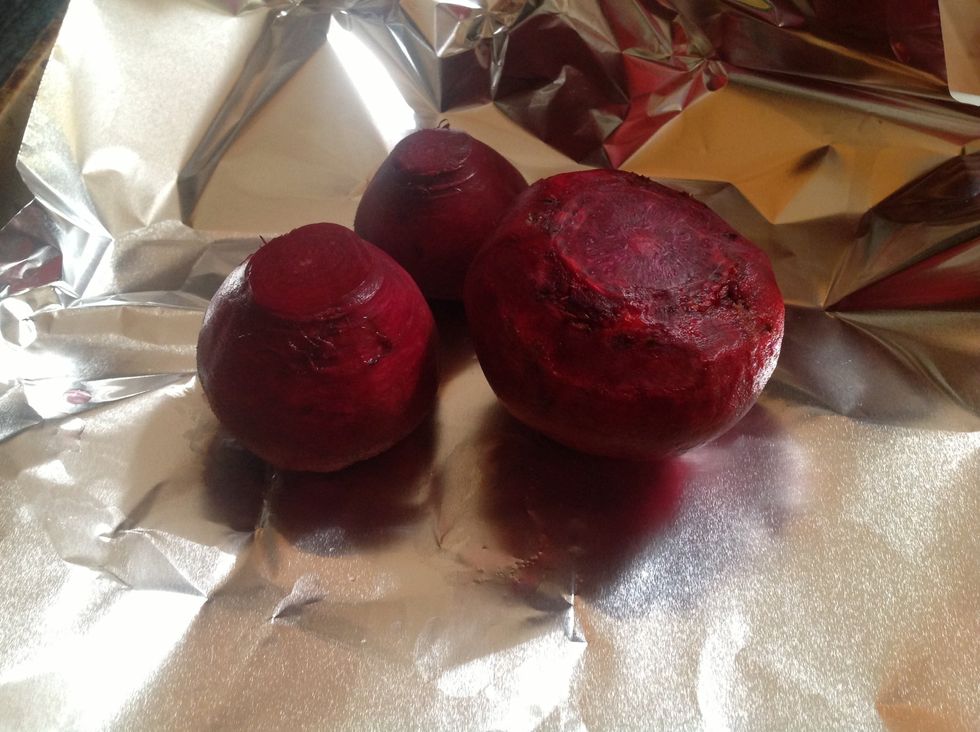 Cut the leaves off the beets, scrub them, and wrap completely in Reynolds wrap. Then bake the beets at 400 degrees for 45 minutes.
While the beets are roasting we will cook the lentils. When cooking lentils always make sure they are covered by water. Since the water evaporates you might need to add extra water from time to time.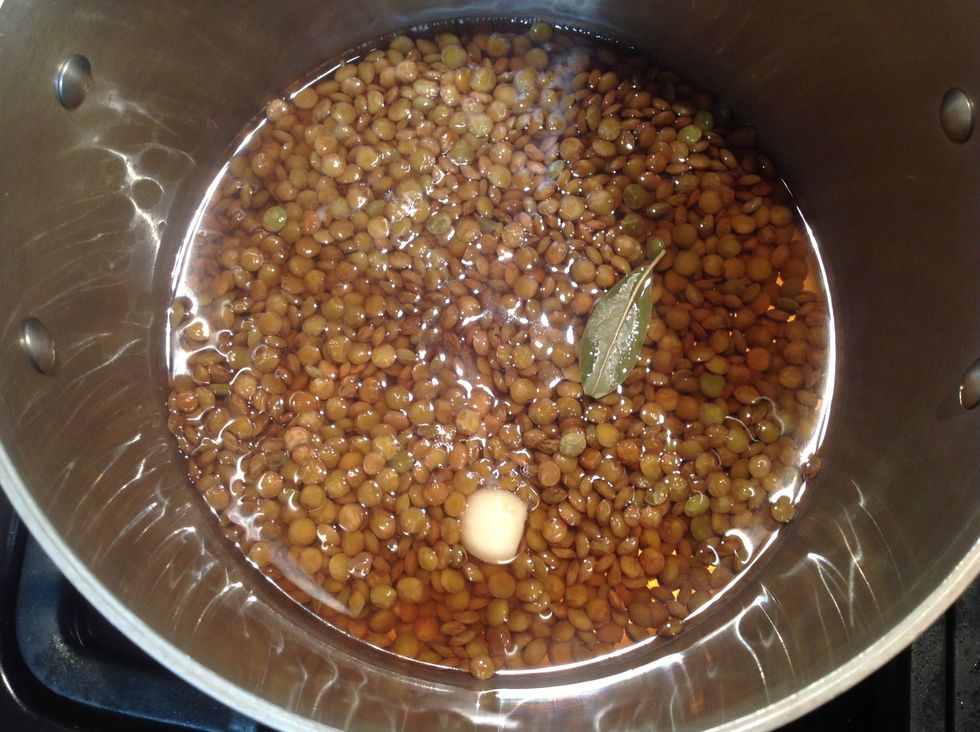 Bring 1 1/3 cup water to a rapid simmer over med-high heat. Then add 2/3 cup lentils, bay leaf and garlic clove and reduce heat to maintain a very gentle simmer. Cook, uncovered, for 20-30 minutes.
While the lentils are cooking we can start cooking the bulgar. Start by boiling 2 parts water to 1 part bulgur.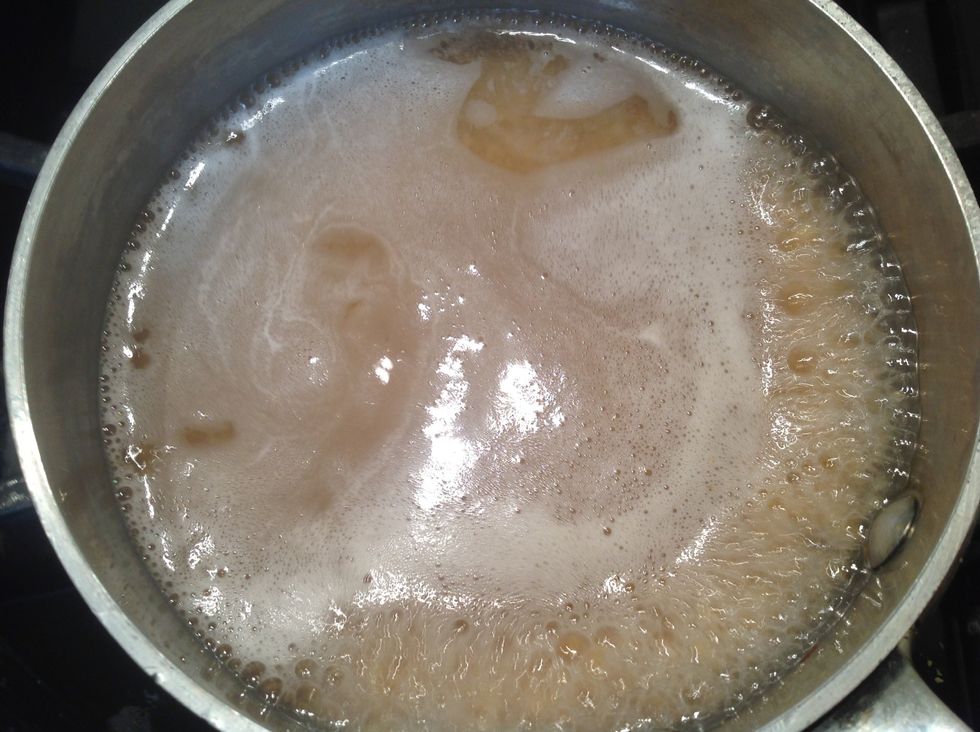 Bring 1 1/3 cup water to a boil then add 2/3 cup bulgur and stir for 2 minutes. Remove from heat, cover and let stand for 4 minutes.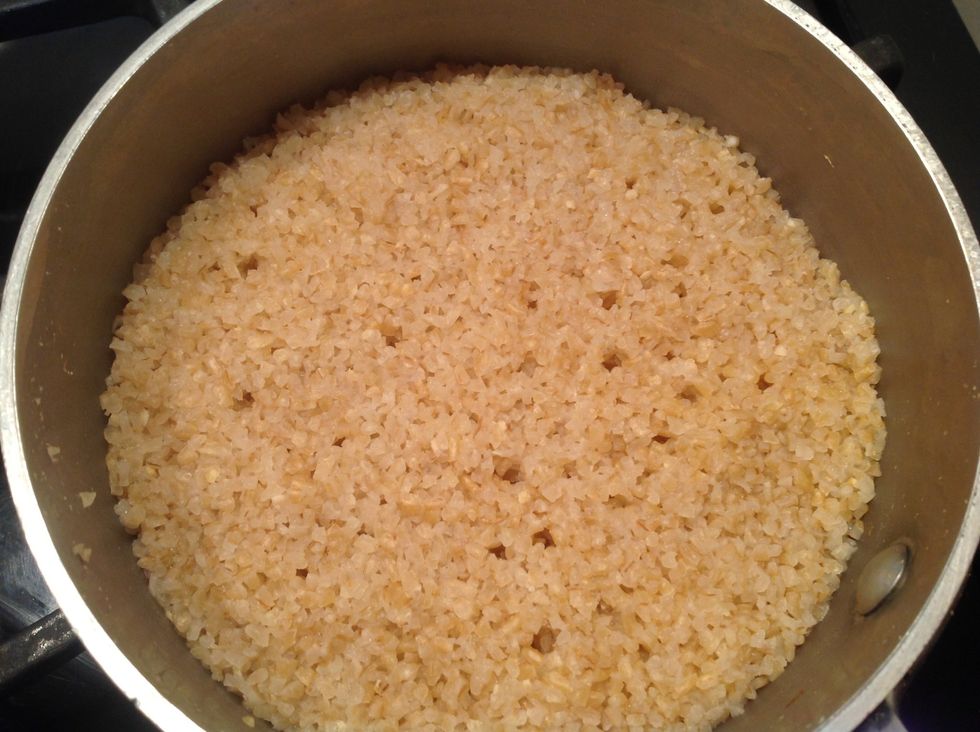 This is what the bulgur looks like finished! Using a spoon, to protect the bulgur from escaping , gently drain any excess water.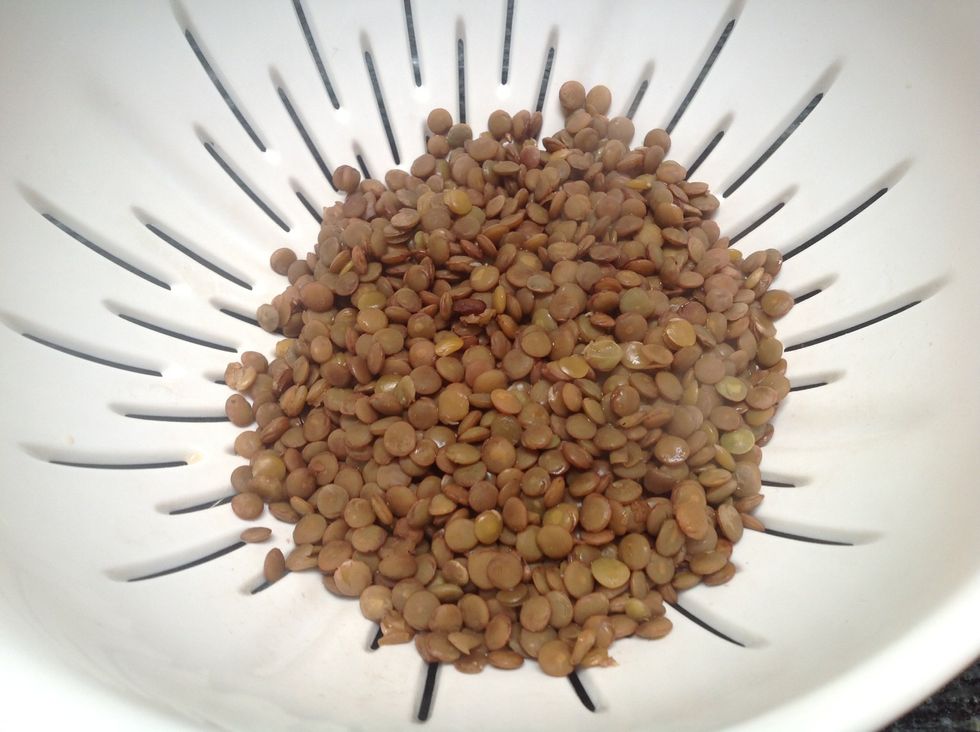 When the lentils are firm remove the bay leaf and garlic clove and then strain.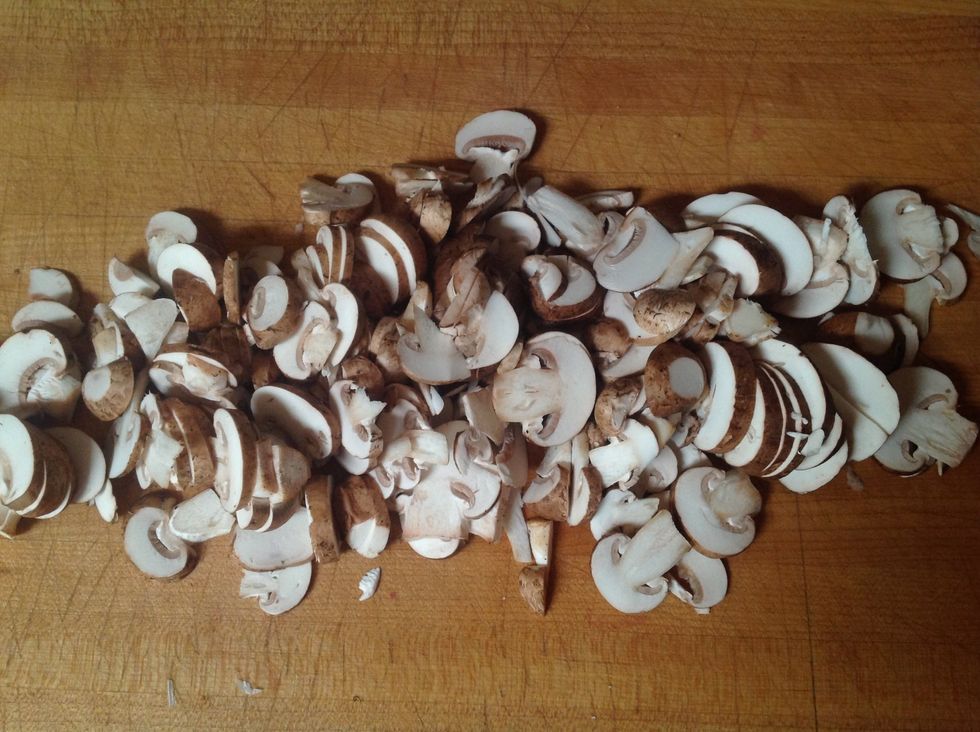 Slice 8 ounces of mushrooms.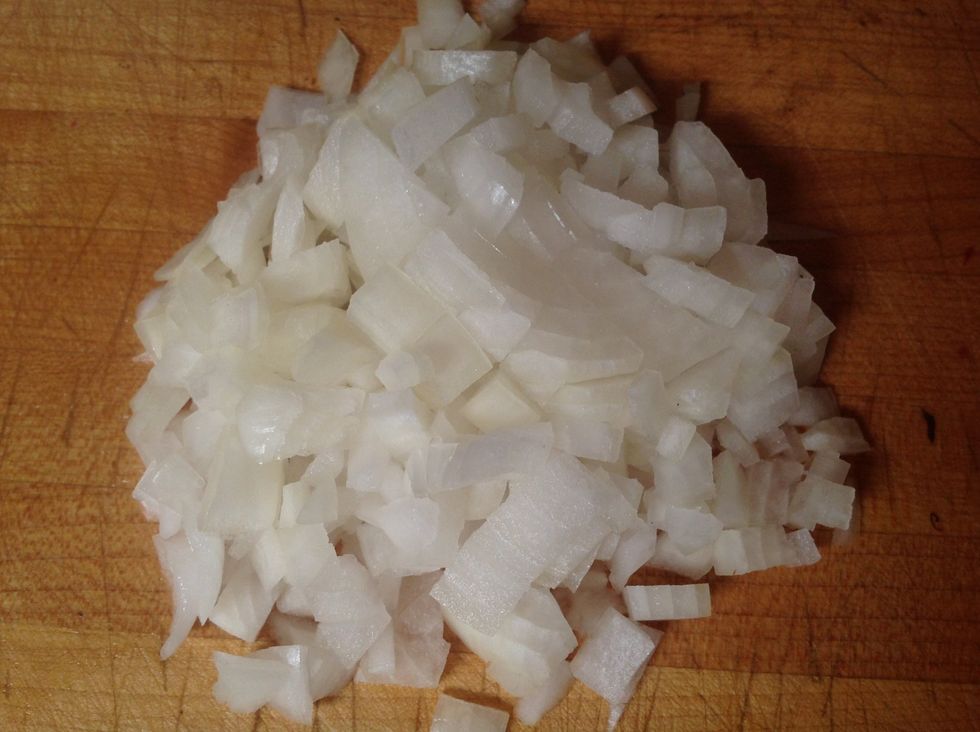 Dice half an onion.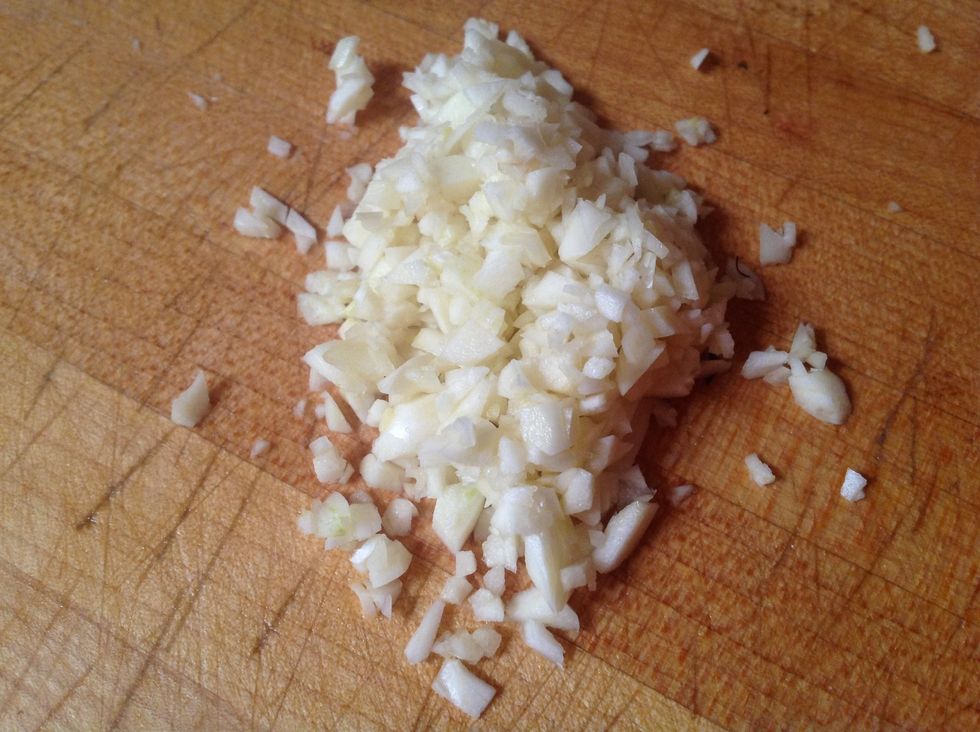 Mince 3 cloves of garlic.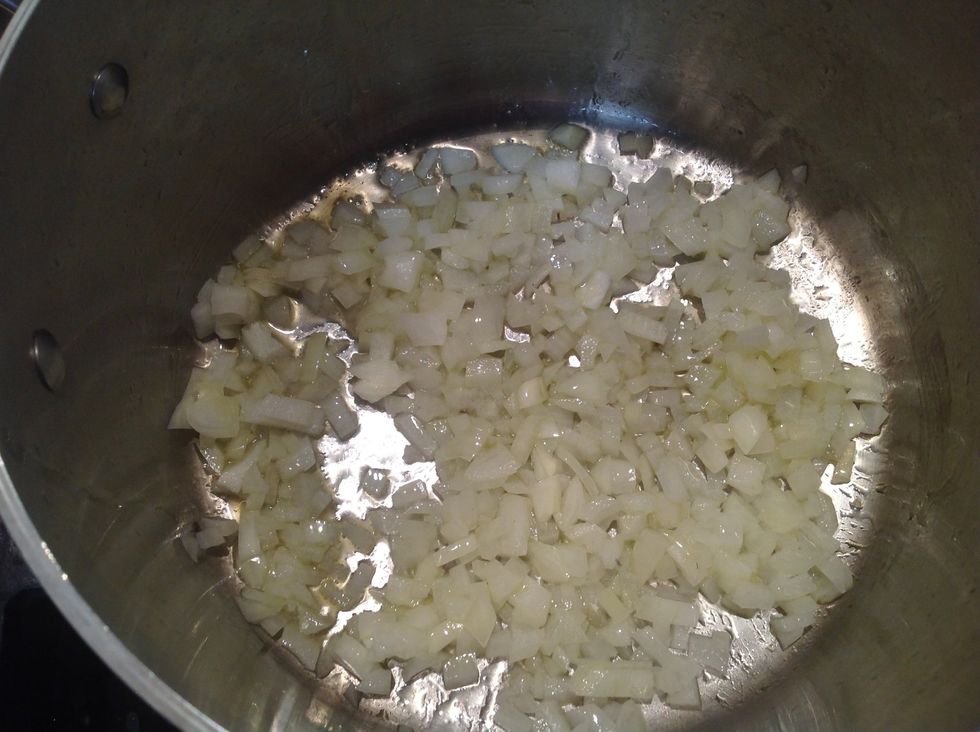 Bring a sauté pan to medium heat and add 3 tablespoons of olive oil. Then add your onions and cook until translucent.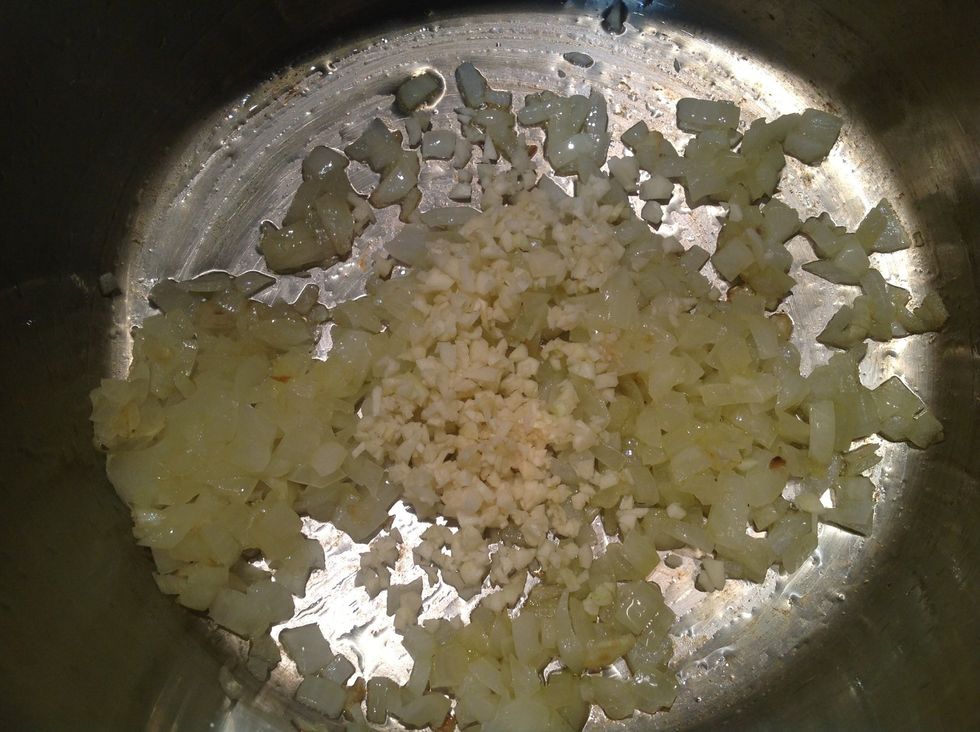 Add the garlic to the onions that are sautéing.
Add the mushrooms to the onions and garlic.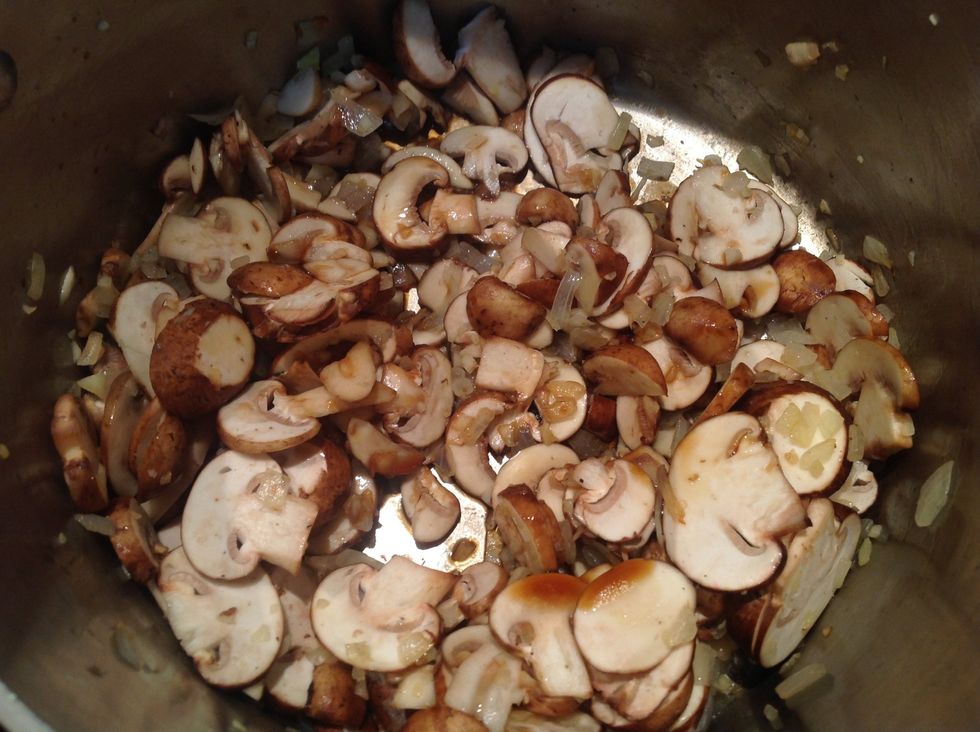 Add 1 tablespoon soy sauce and season with salt and pepper.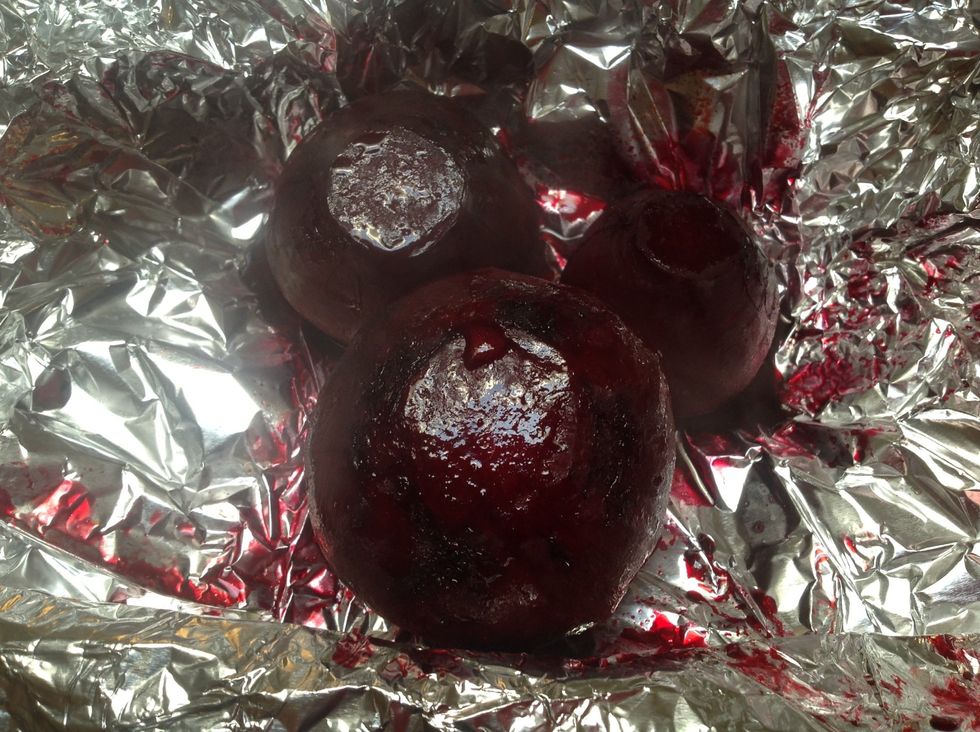 Remove the beets from the oven and let cool.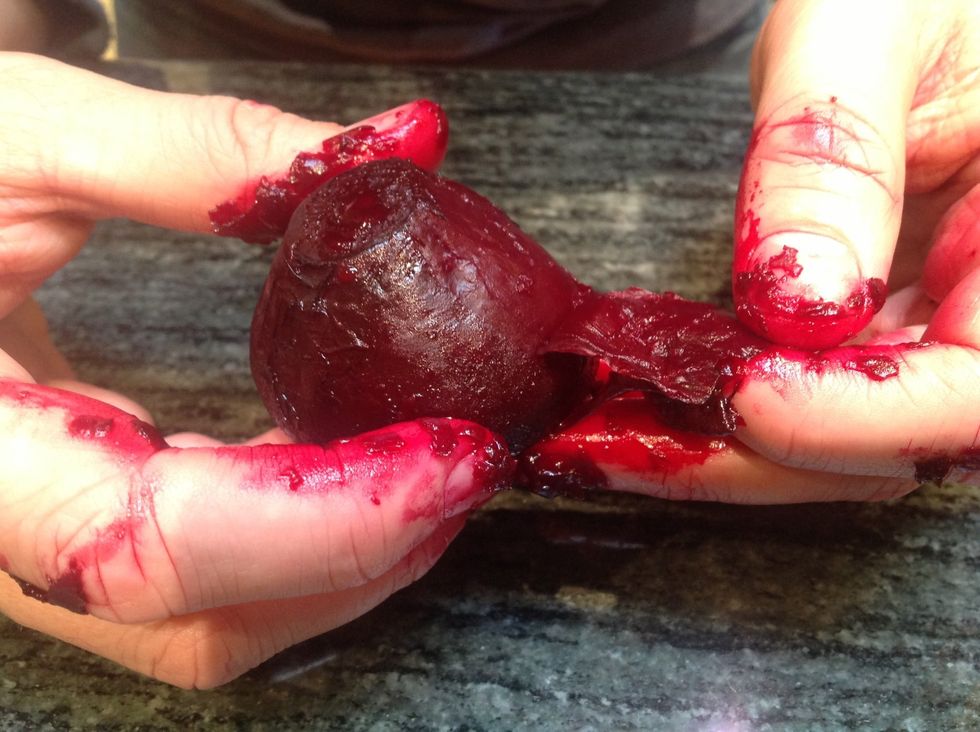 Once the beets have cooled down you can remove the skin. I'm using my hands so you can see what I'm doing but it's really messy. Instead you might try using paper towels and rubbing the outside.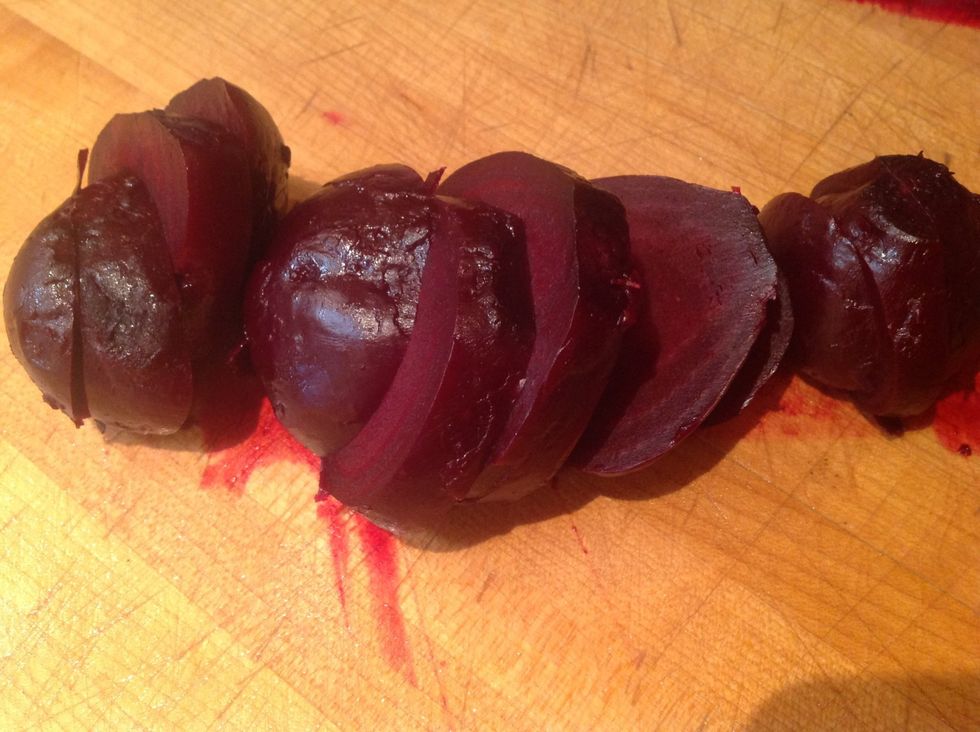 Slice the beets.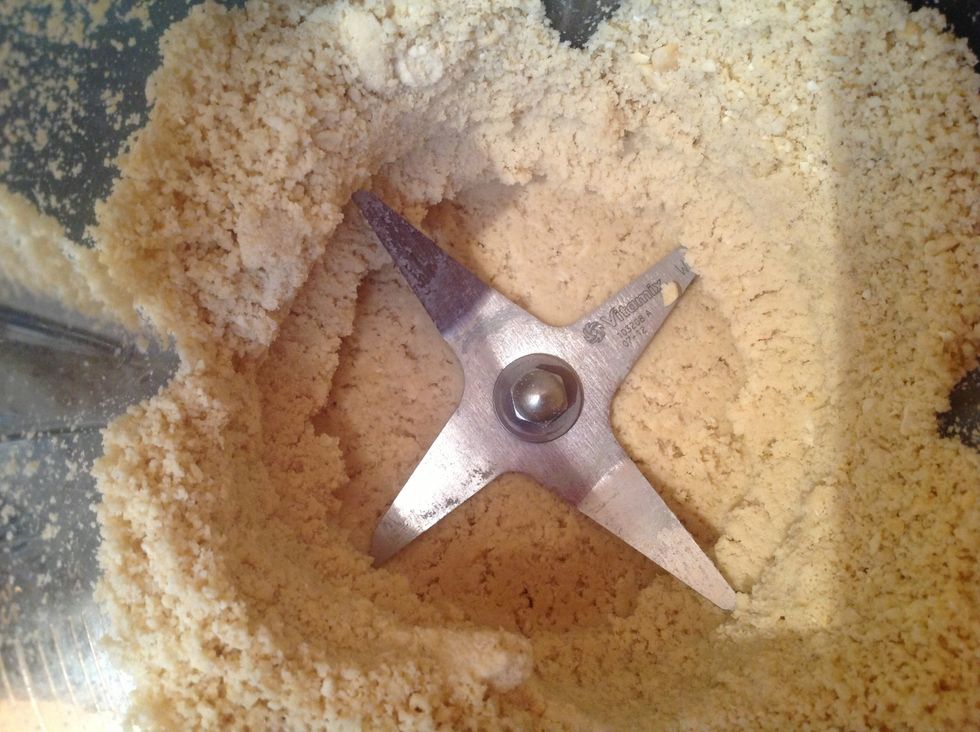 Grind 10 ounces of cashews into a fine powder. I'm using a vitamix blender but you could use a cuisinart.
Note: In the next step I decided to blend everything in one big batch. Next time I will combine my ingredients in a bowl and blend smaller batches using the pulse feature on my blender or cuisinart.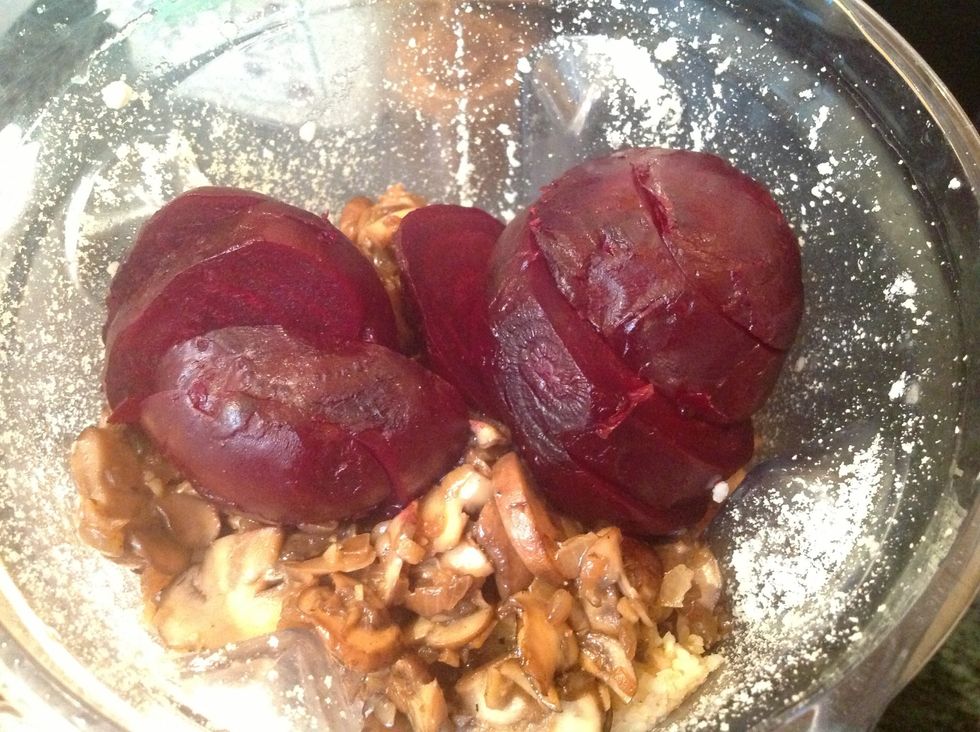 Add the bulgur, lentils, beets, and 1 tablespoon of nutritional yeast to your blender or cuisinart and pulse to combine everything. You want to take caution to avoid over blending everything.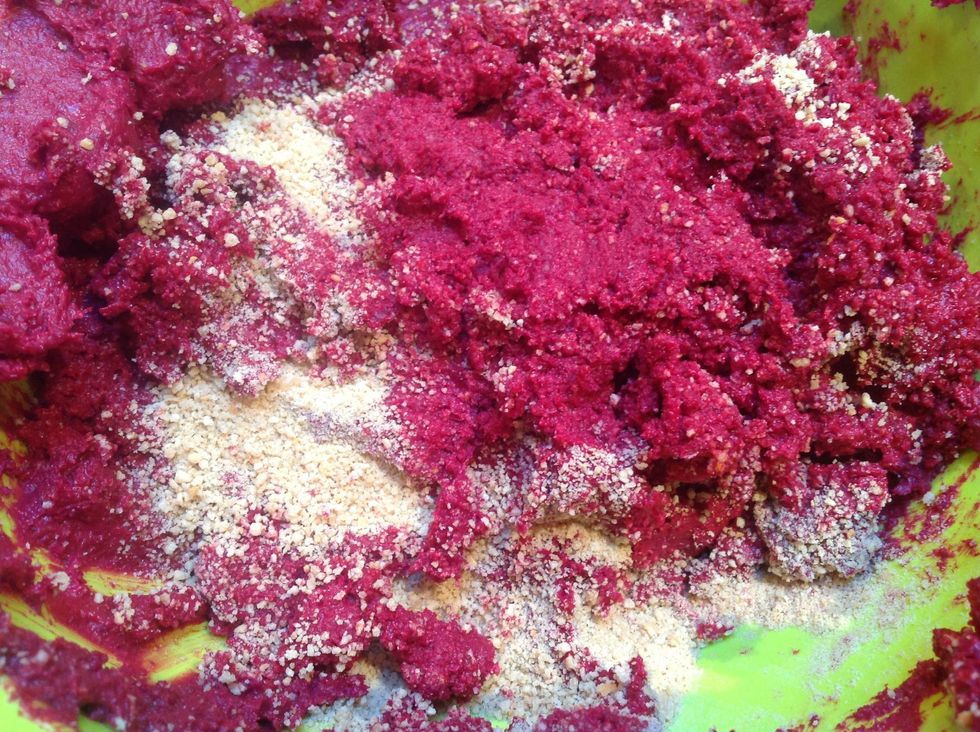 Transfer the beet mix to a bowl and add 1.5 cups of breadcrumbs. Combine the beet mixture and breadcrumbs using your hands. The breadcrumbs will help hold everything together.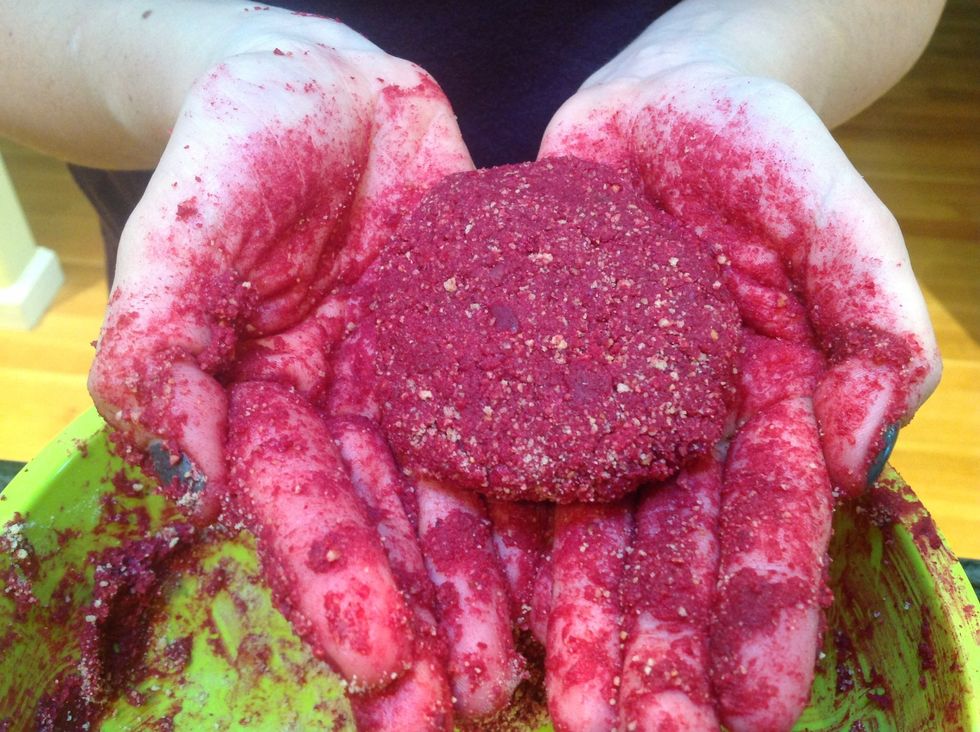 Form the beet mixture into a patty using your hands.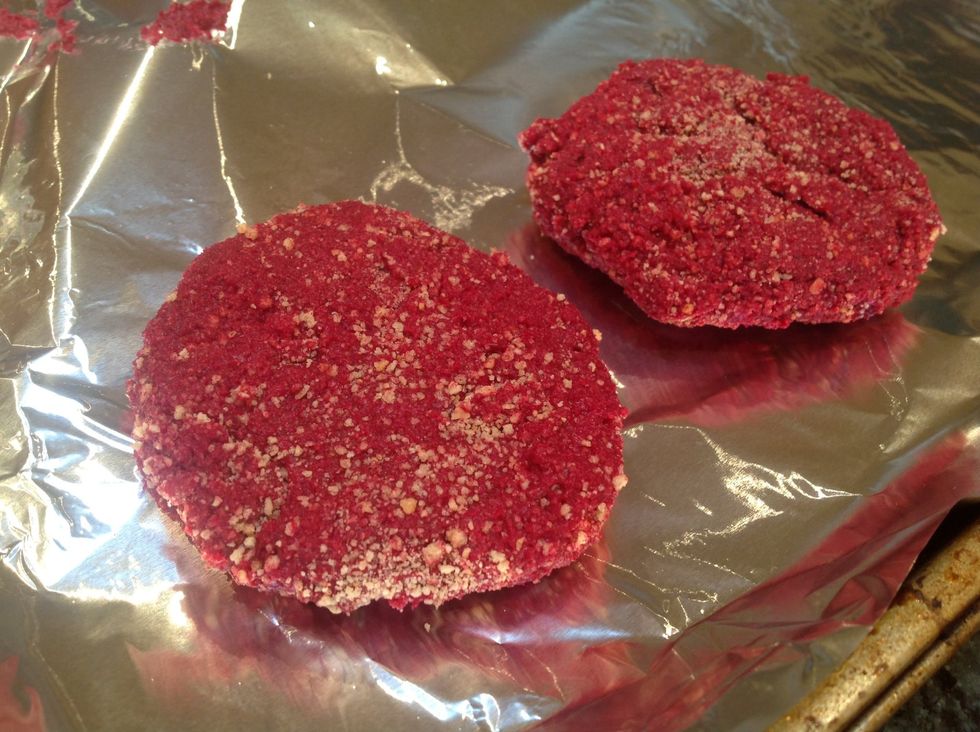 Set aside your veggie patties on a tray lined with Reynolds wrap or parchment paper.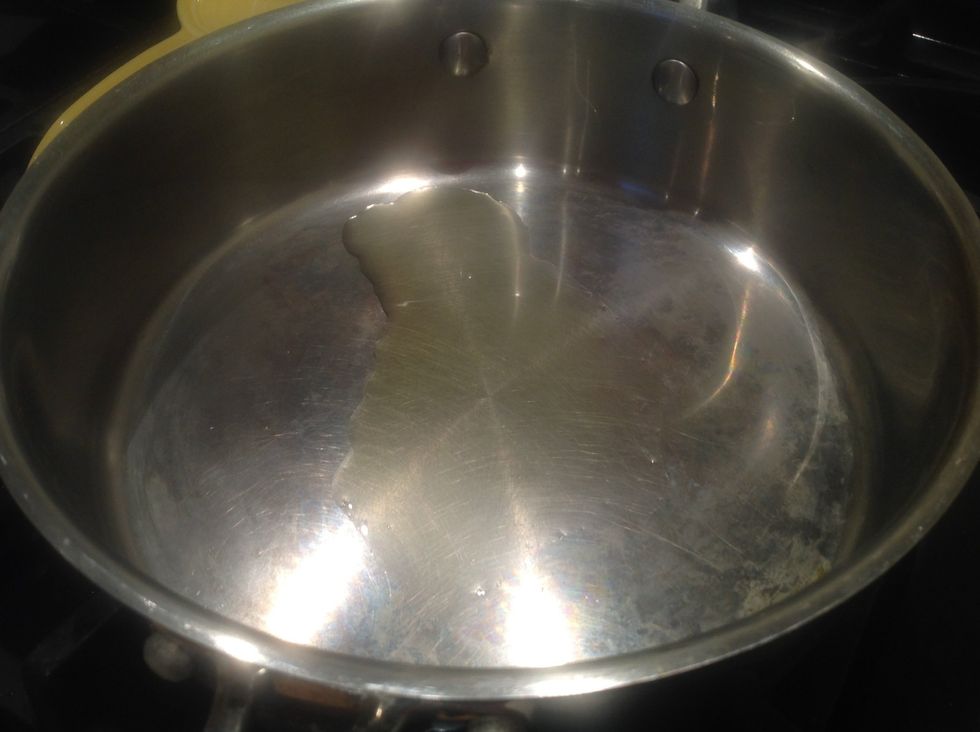 Bring a sauté pan to medium heat and add 3 tablespoons of olive oil.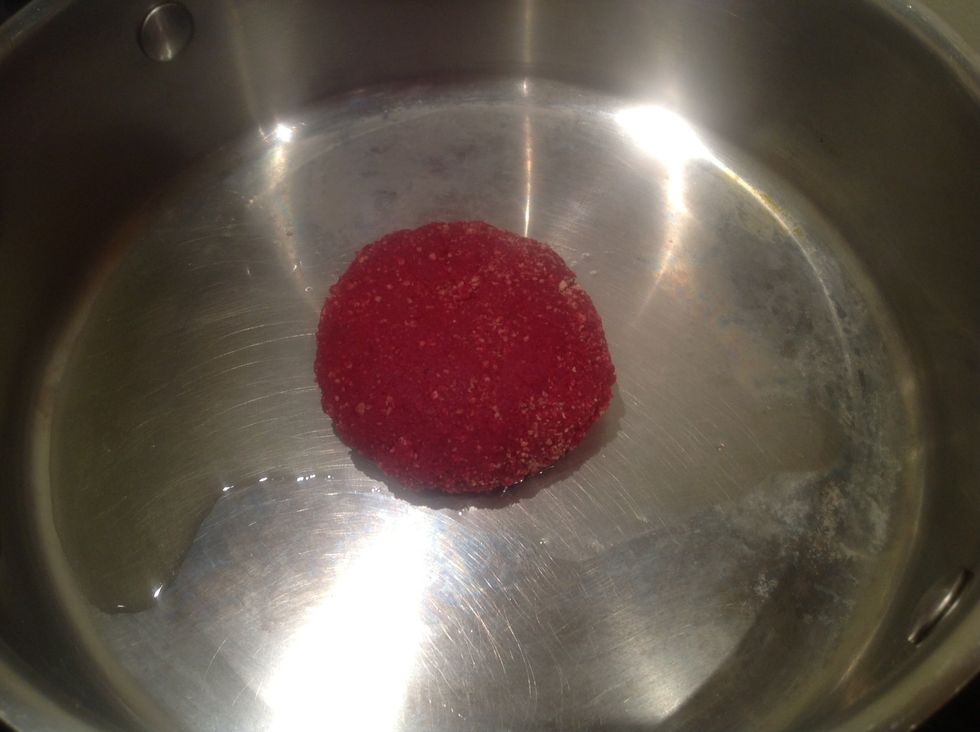 Fry the burger on low-medium heat.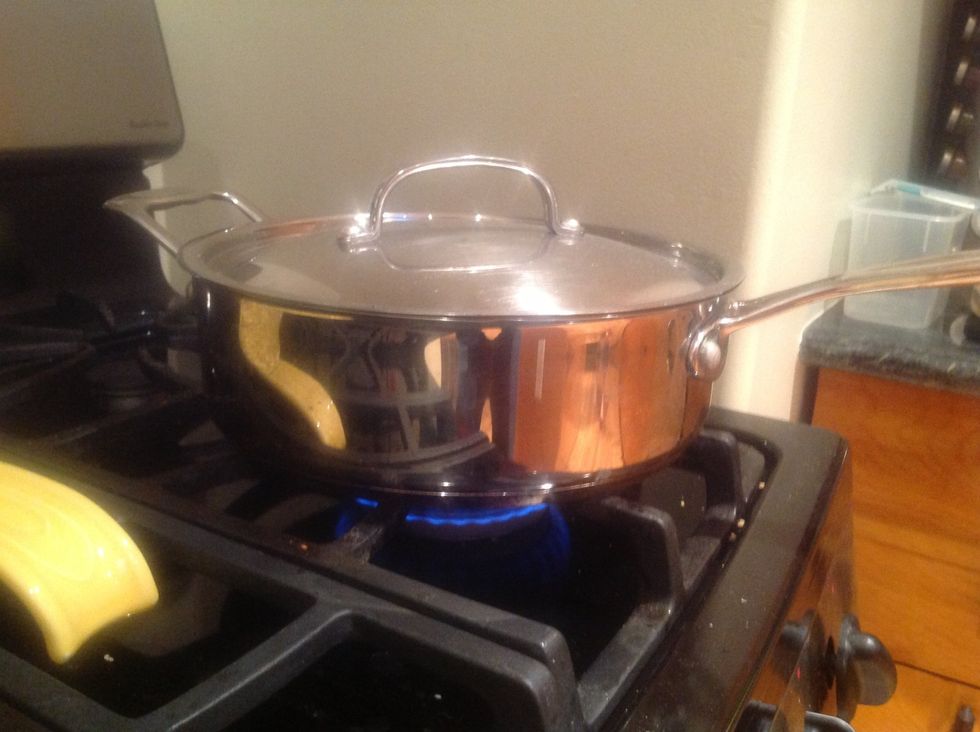 While the burger is frying cover the sauté pan. Mine cooked for around 5 minutes per side but you'll want to keep a close eye.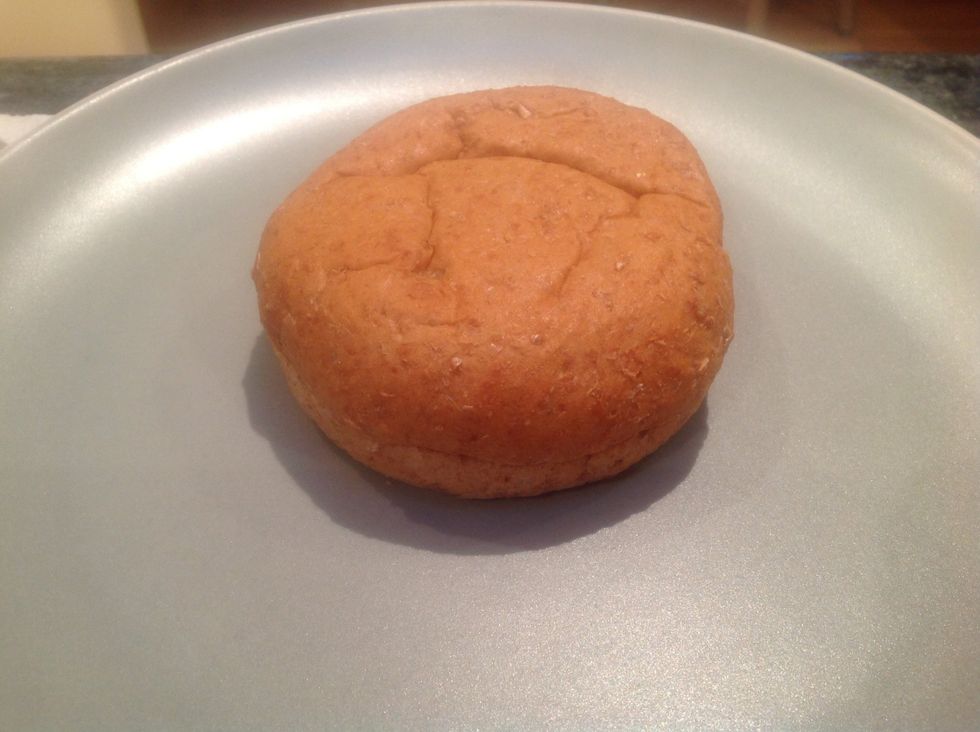 Meanwhile, toast your favorite bun!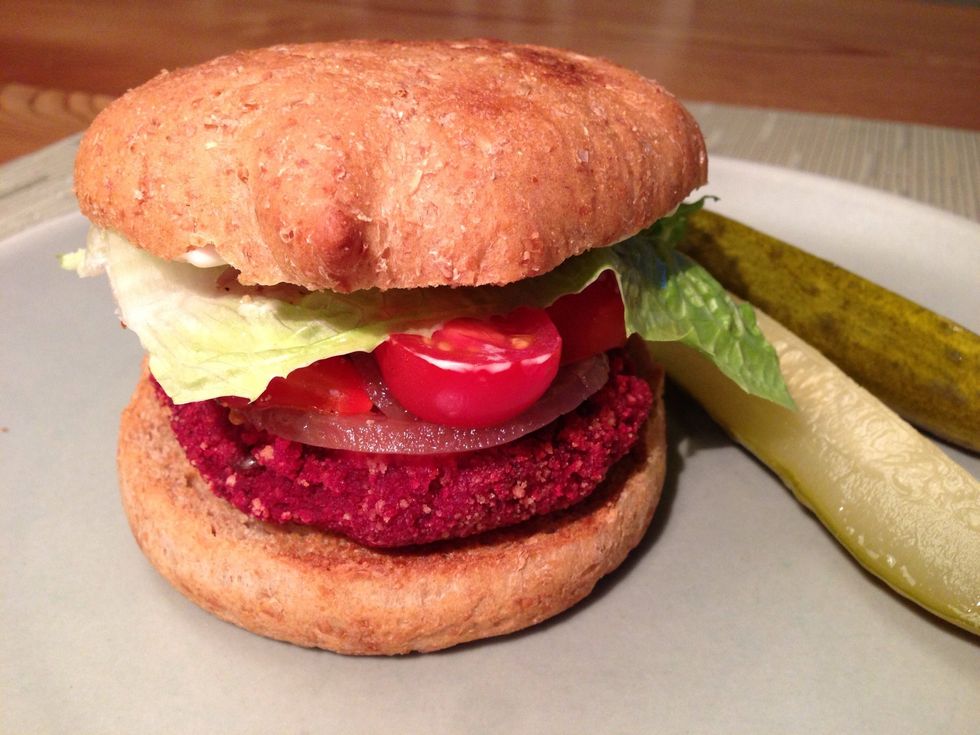 When you're ready to serve use your favorite toppings. I like veganaise, tomatoes, pickled onions and lettuce. I also enjoy a side of spicy pickles.
You can freeze any extra patties and cook them off later.
2/3c Bulgur wheat
2/3c Green Lentils
10.0oz Raw cashews (blended into a powder)
2.0c Beets (approximately 3 small beets)
8.0oz Mushrooms (sliced)
8.0oz Yellow onion (diced)
1.0Tbsp Soy sauce
3.0 Cloves of garlic (minced)
1.0Tbsp Nutritional yeast
2.0tsp Salt
1.0tsp Pepper
1.0 Bay leaf
1/2c Breadcrumbs
6.0Tbsp Olive oil
Hamburger bun (optional)
Favorite condiments for veggie burgers (optional)