How to make beer stuffing with hoshigaki and celery
Make Beer Stuffing With Hoshigaki and Celery
47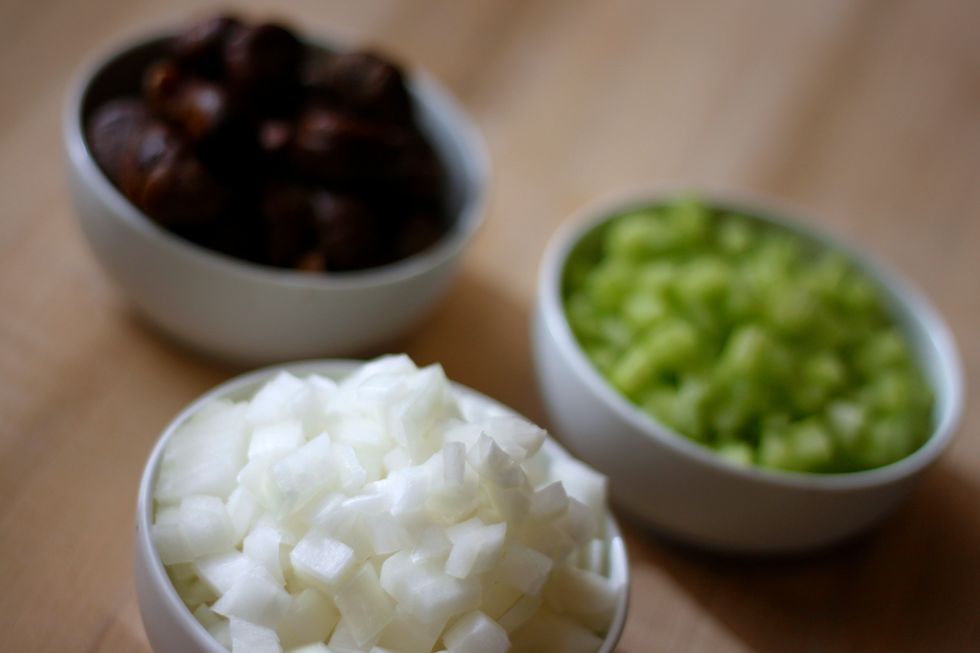 Chop your onion (dice), celery (dice), hoshigaki (dice) and chestnuts (rough chop). You should be able to find hoskigaki in Japanese markets and some farmer's markets.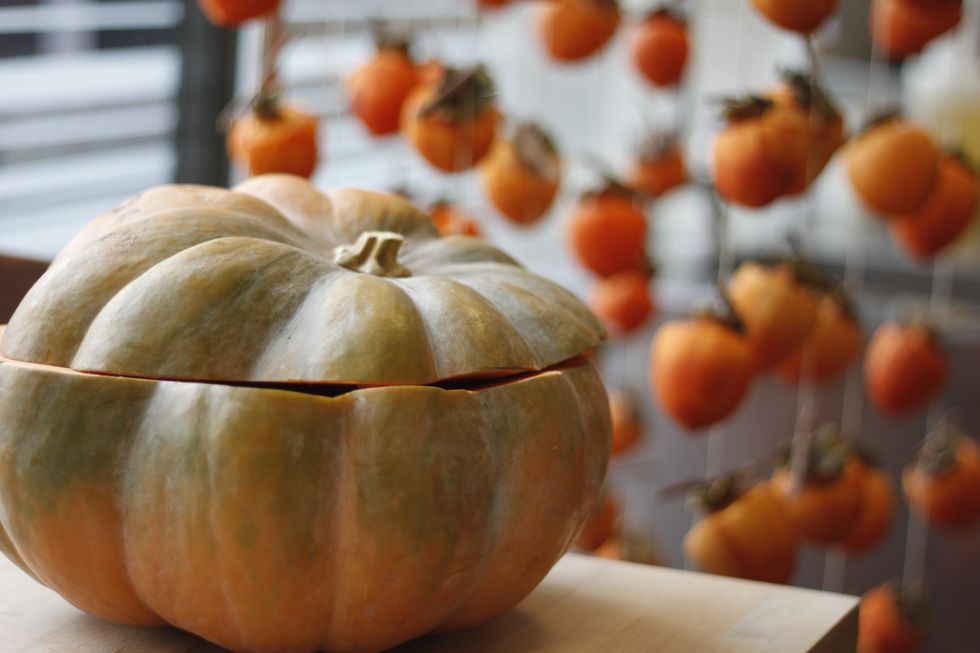 Cut the top off your fairy tale pumpkin, hollow it out, and toast the seeds.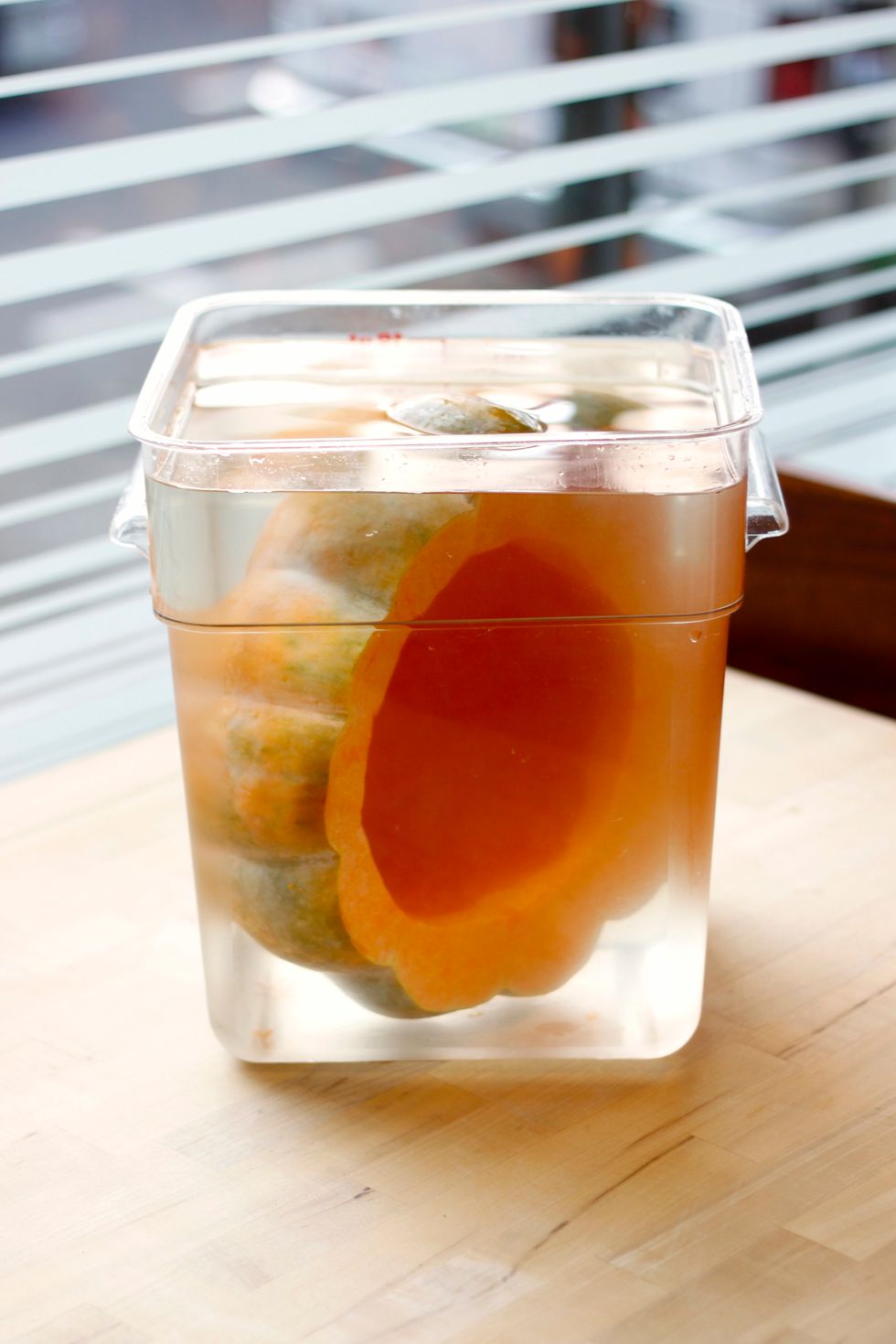 Brine it in 300 grams salt and 10 liters of water for two hours.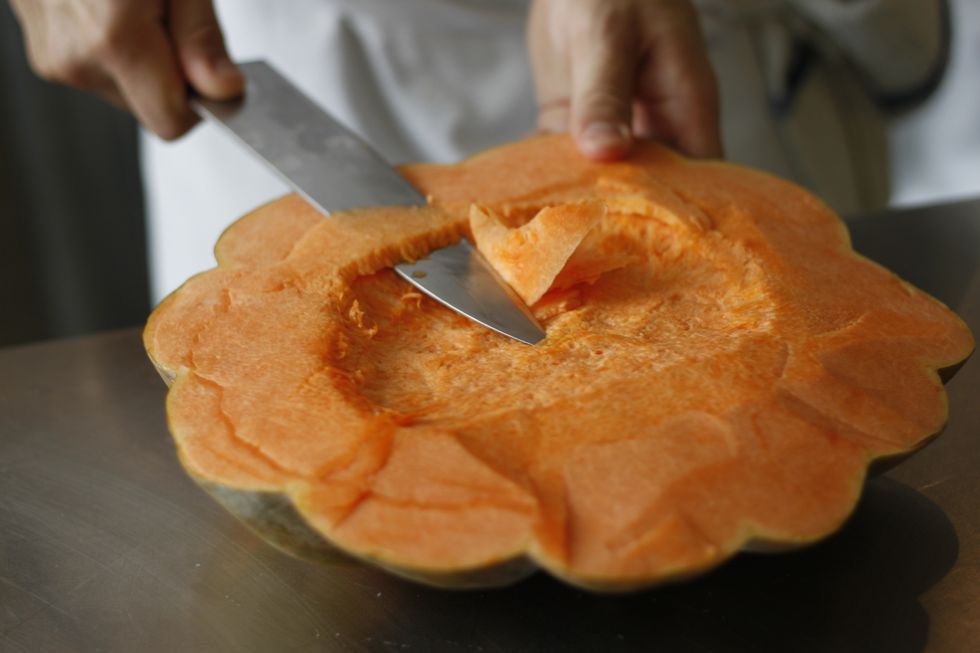 Flatten the top of the pumpkin with your knife.
Tear up sourdough bread that's several days old into bite-sized pieces.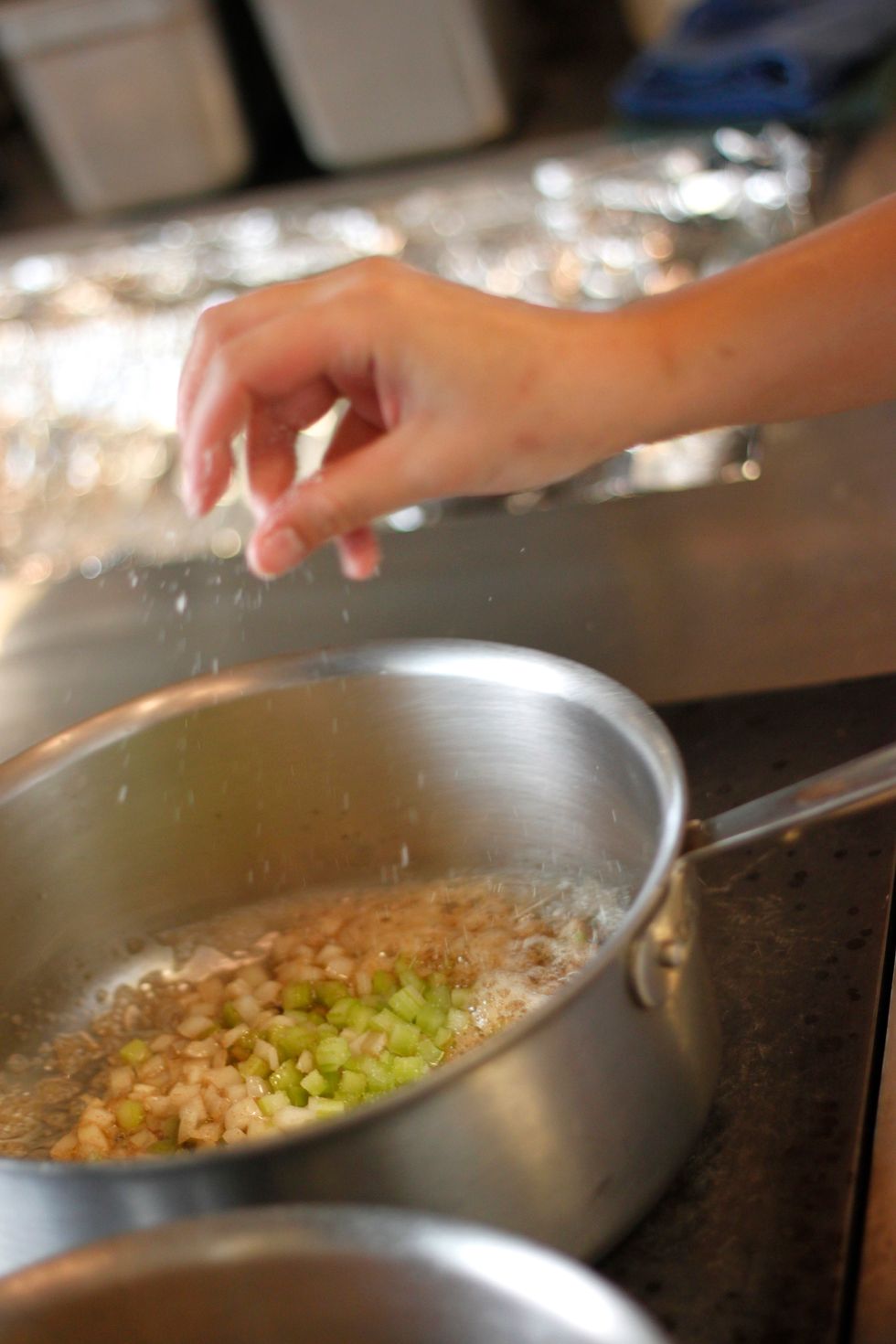 Brown some butter in a saute pan and saute onions, celery, garlic, and thyme. Once it's fragrant, add your chopped Hoshigaki and chestnut pieces.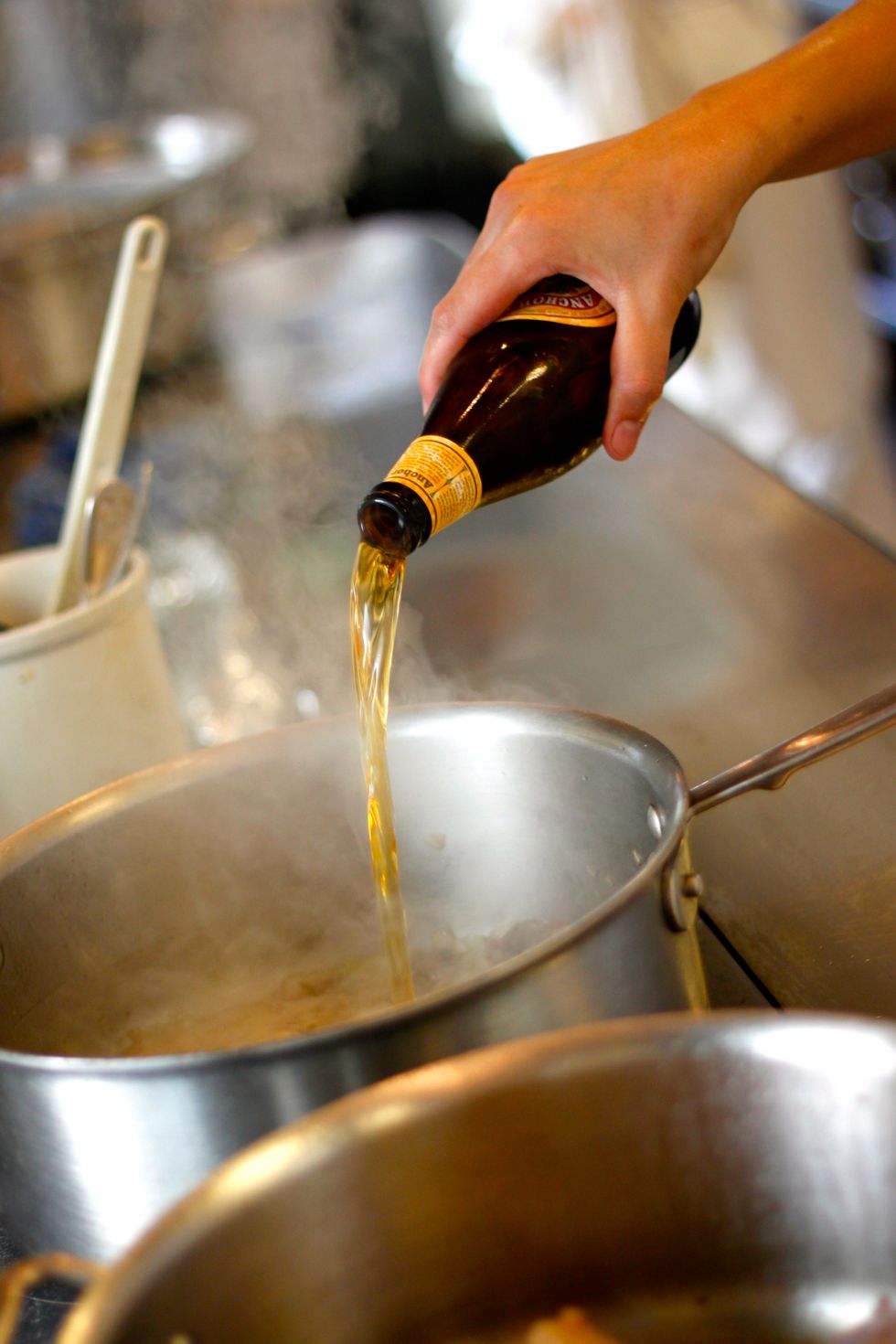 Deglaze with a beer.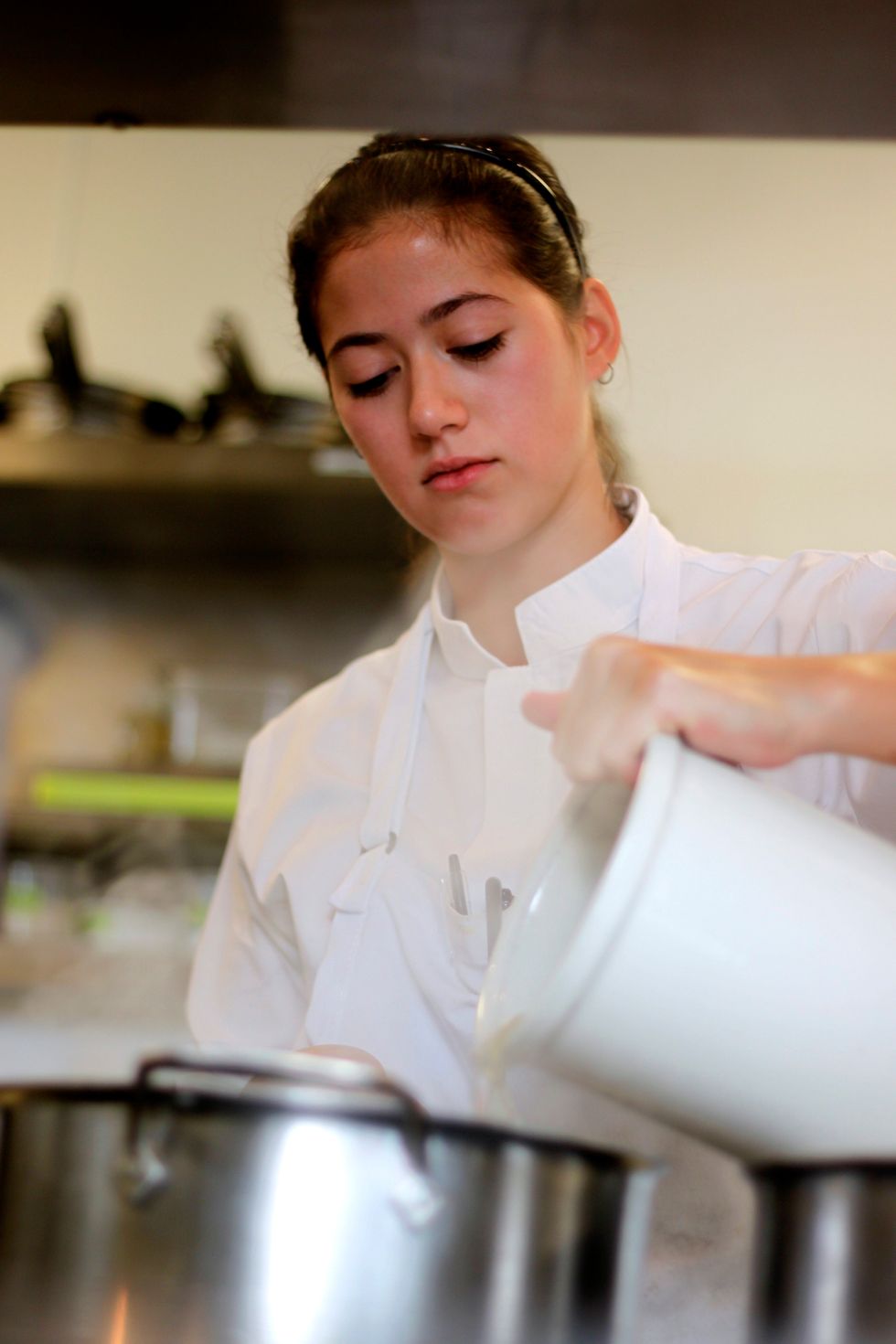 Add a quart of turkey stock.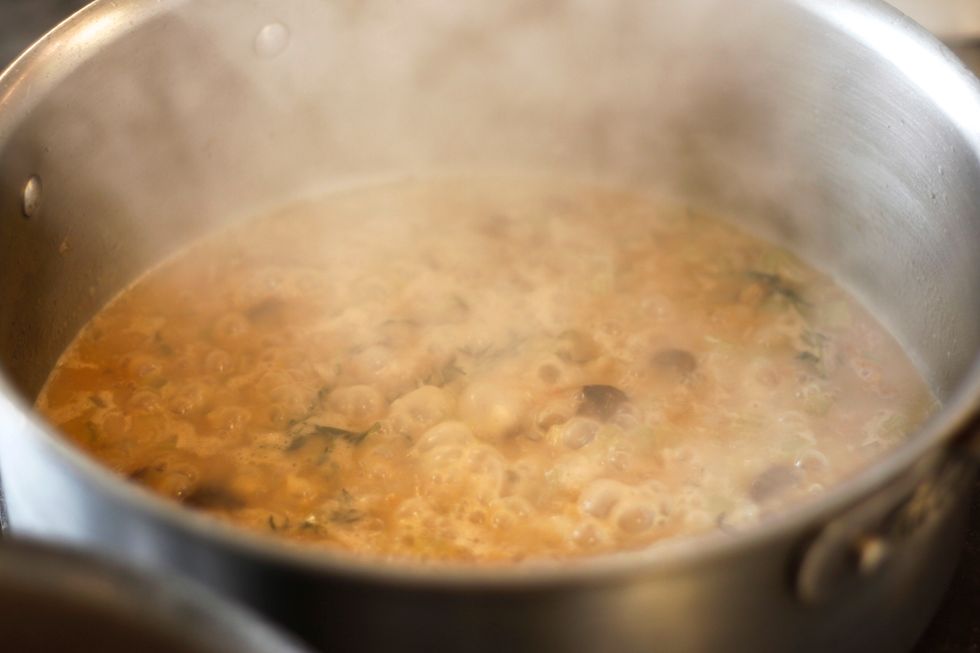 Reduce by half.
Add to your torn bread crumbs.
Toss evenly until the bread absorbs all the liquid.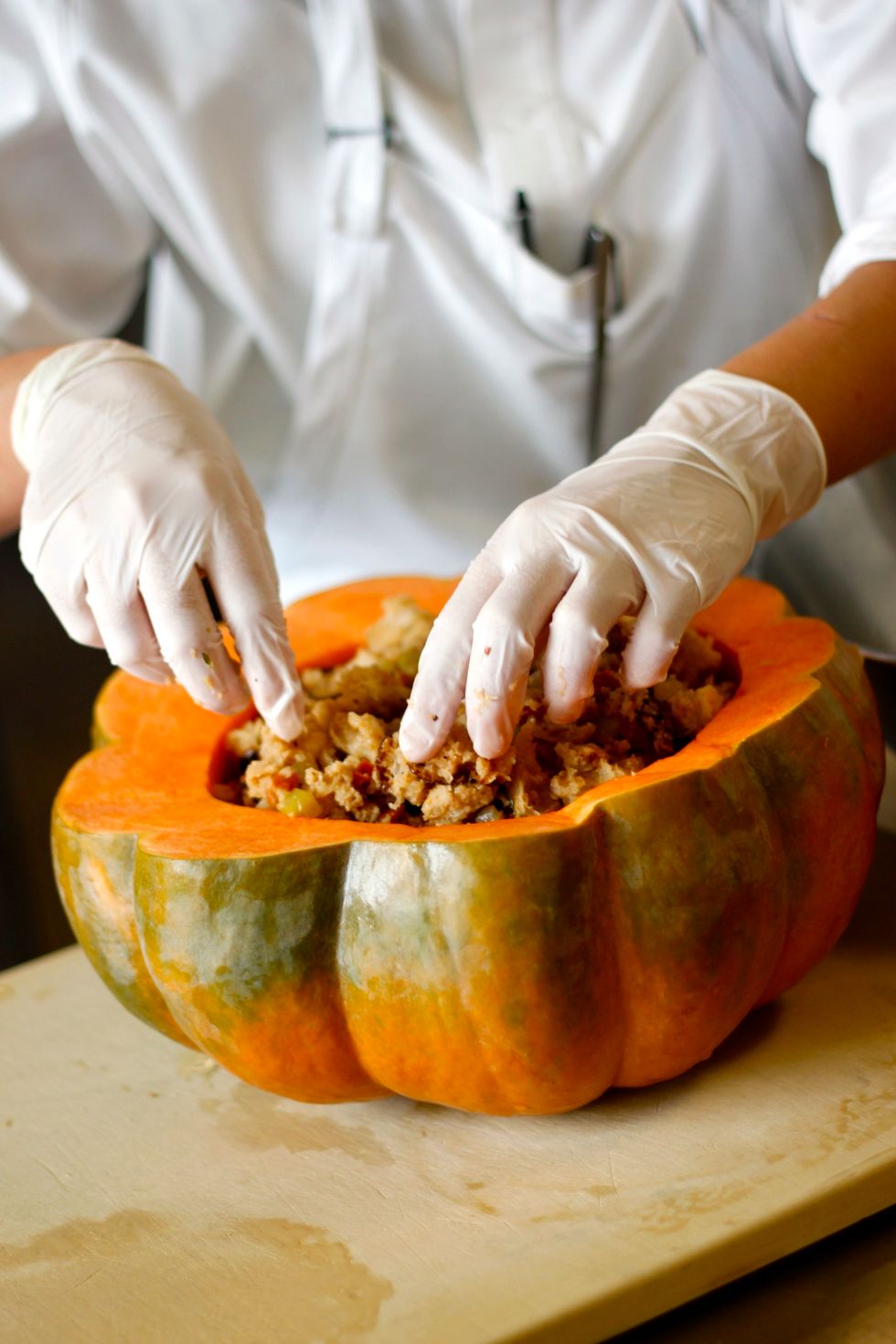 Stuff the pumpkin with it.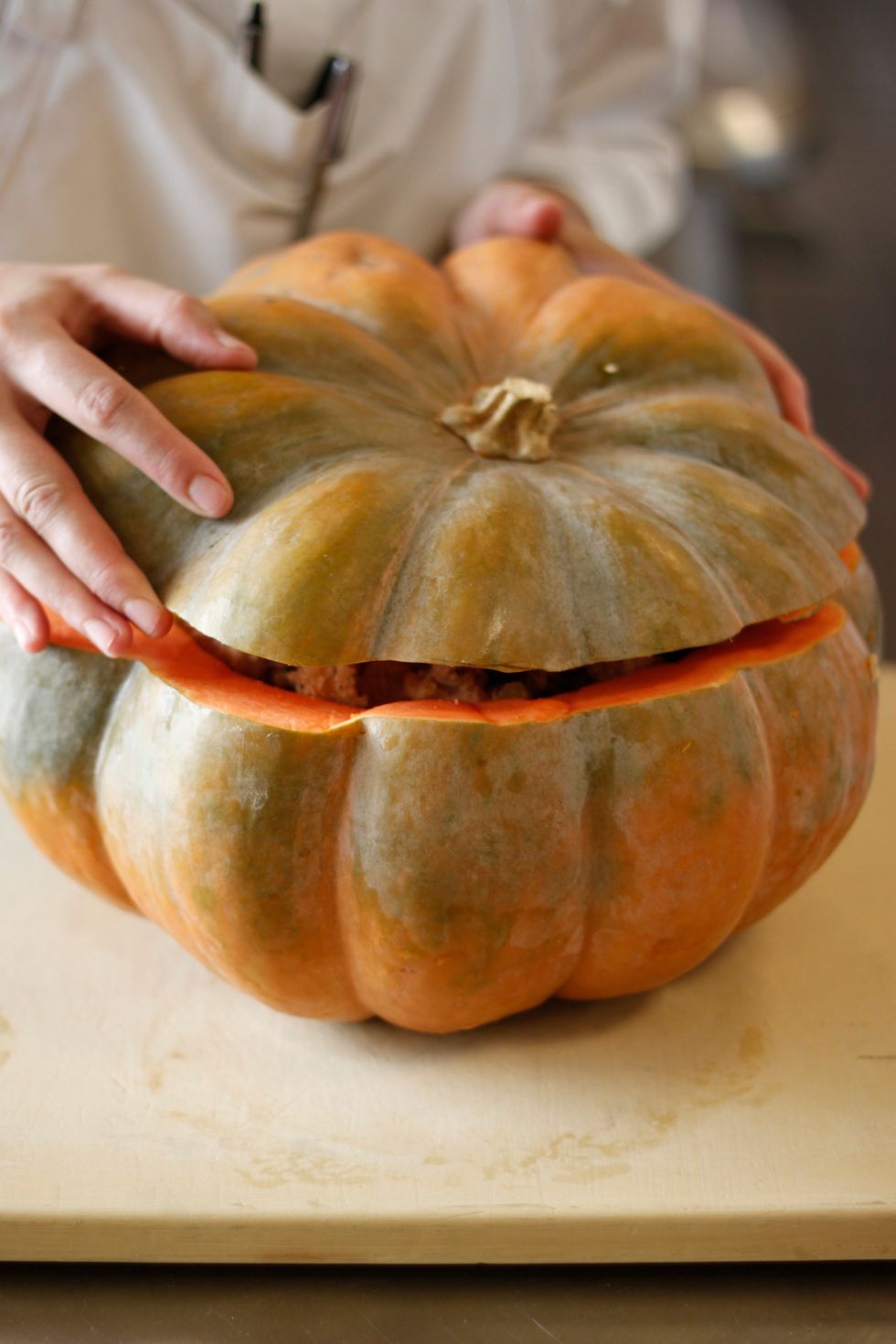 Put the lid on the pumpkin and bake in a 375 degree oven for an hour. Then take off the lid of the pumpkin and bake for another half hour to hour until the stuffing browns.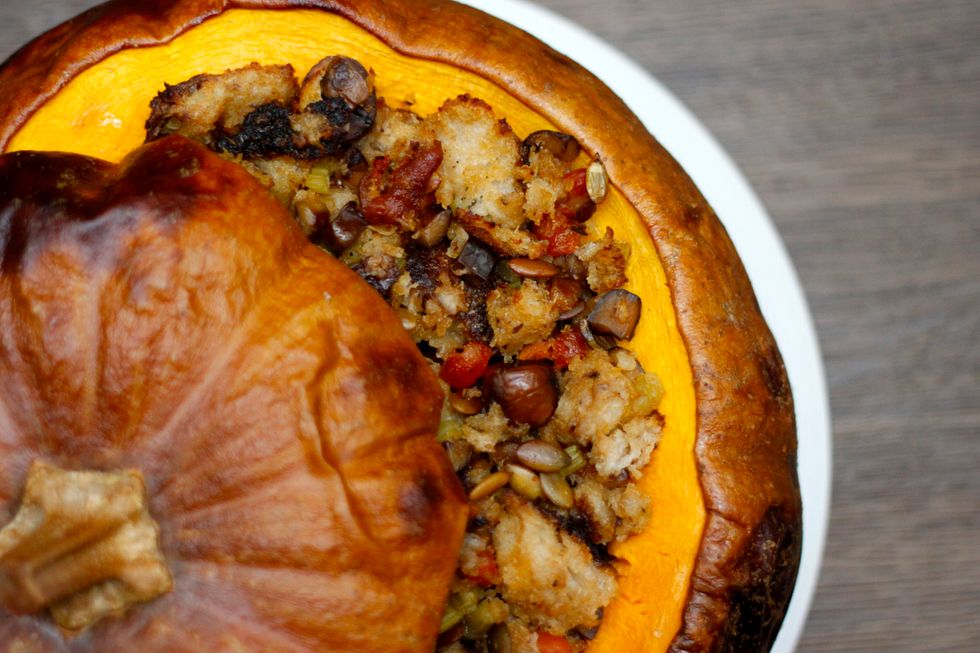 Serve in the pumpkin with the lid of the pumpkin resting on top.
Spoon into a bowl and serve with heaping spoonfulls of roasted pumpkin.
Aged persimmon and chestnuts are an exciting way to dress up a classic. Plus, served in a roasted pumpkin, you just can't beat the presentation.
1.0 Stick butter
2.0c Diced onion
2.0c Diced celery
2.0c Diced Hoshigaki
2.0c Diced chestnuts
2.0 Cloves garlic, chopped
10.0 Sprigs thyme
1.0 Beer (Anchor Steam)
1.0qt Turkey stock
5.0qt Torn sourdough
1.0 Medium fairy tale pumpkin