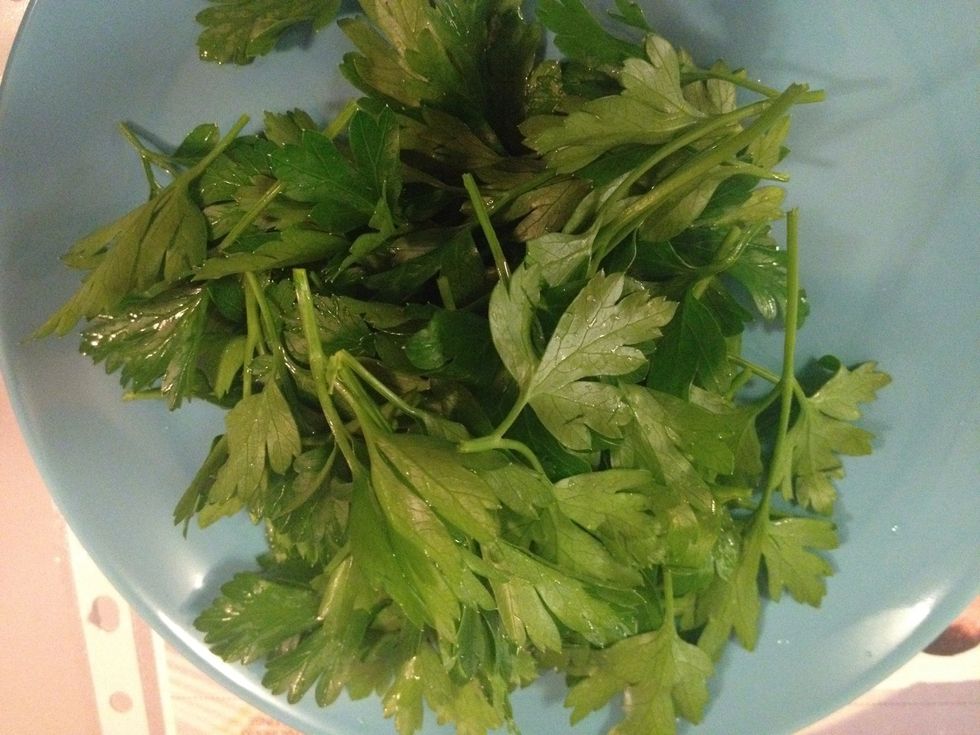 Chop the flat parsley.
Heat up some butter (or olive oil) in a saute pan. Add the shallots...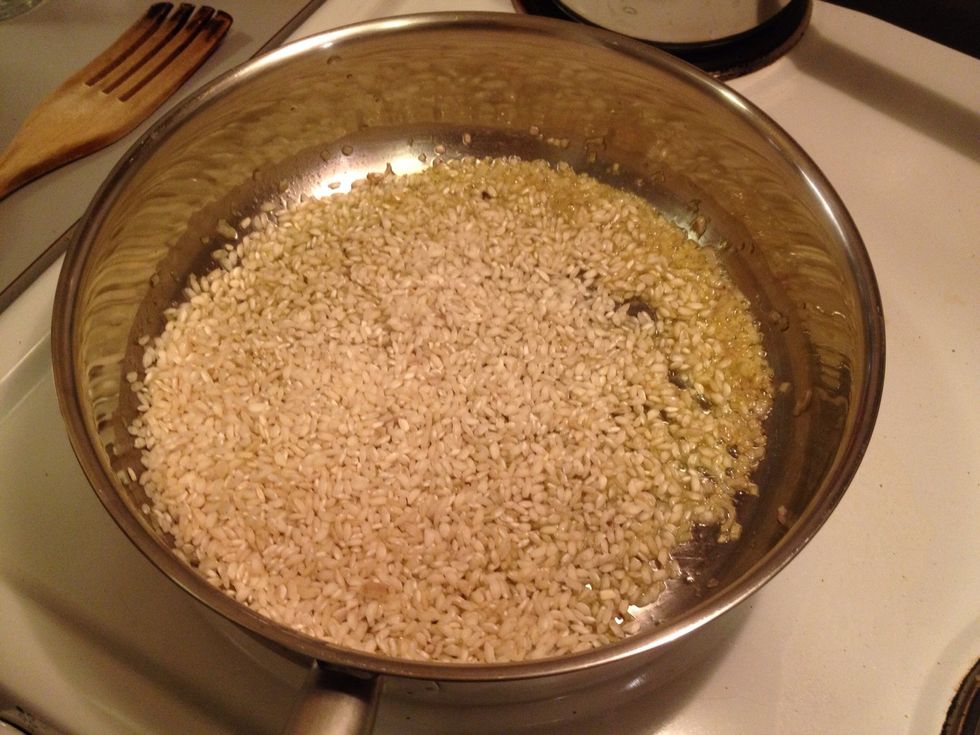 ..and the risotto rice. Simmer for another minute or so until the rice is blended well with the shallots and is starting to feel dry.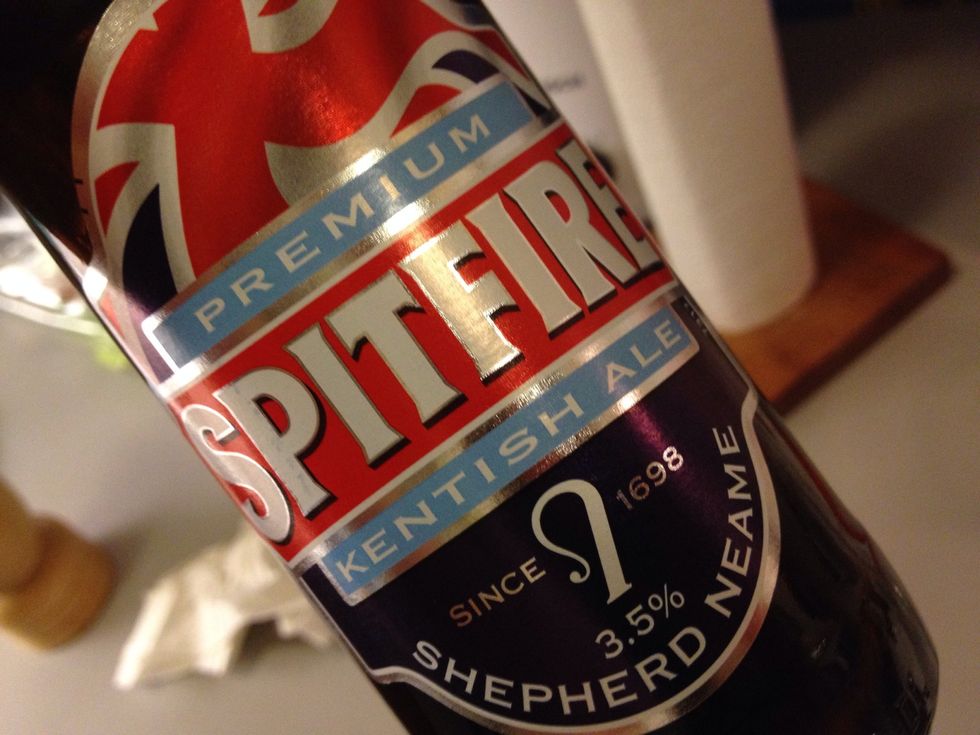 Then add the beer, we used Spitfire.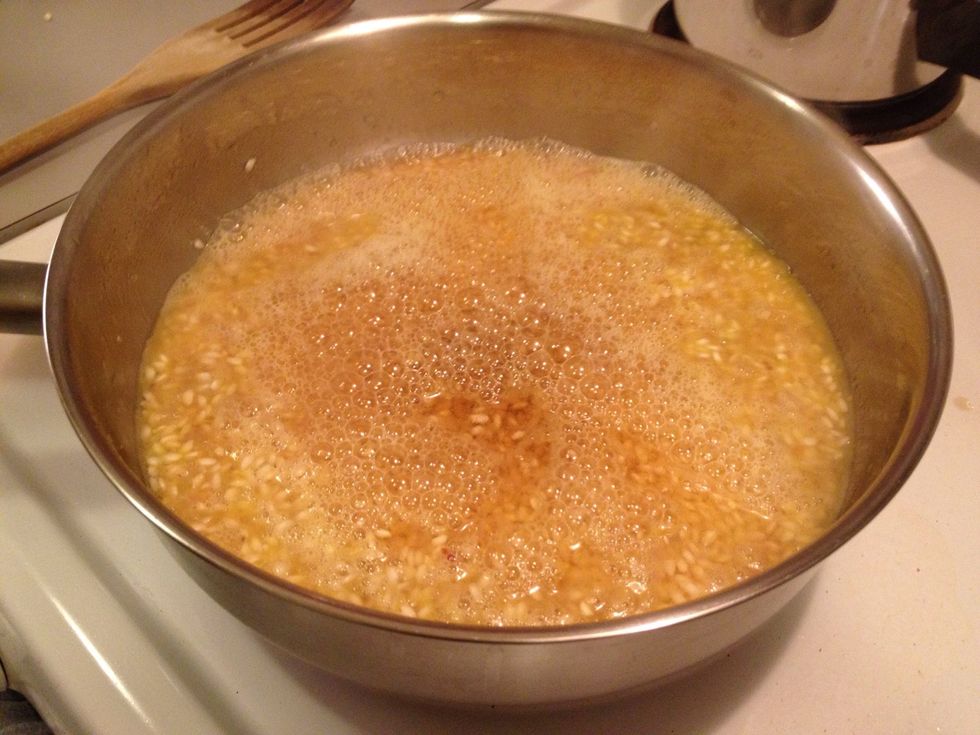 Like so. Stir and add a little at a time.
Keep stirring. When it thickens continue to add the rest of the beer.
Stir!!!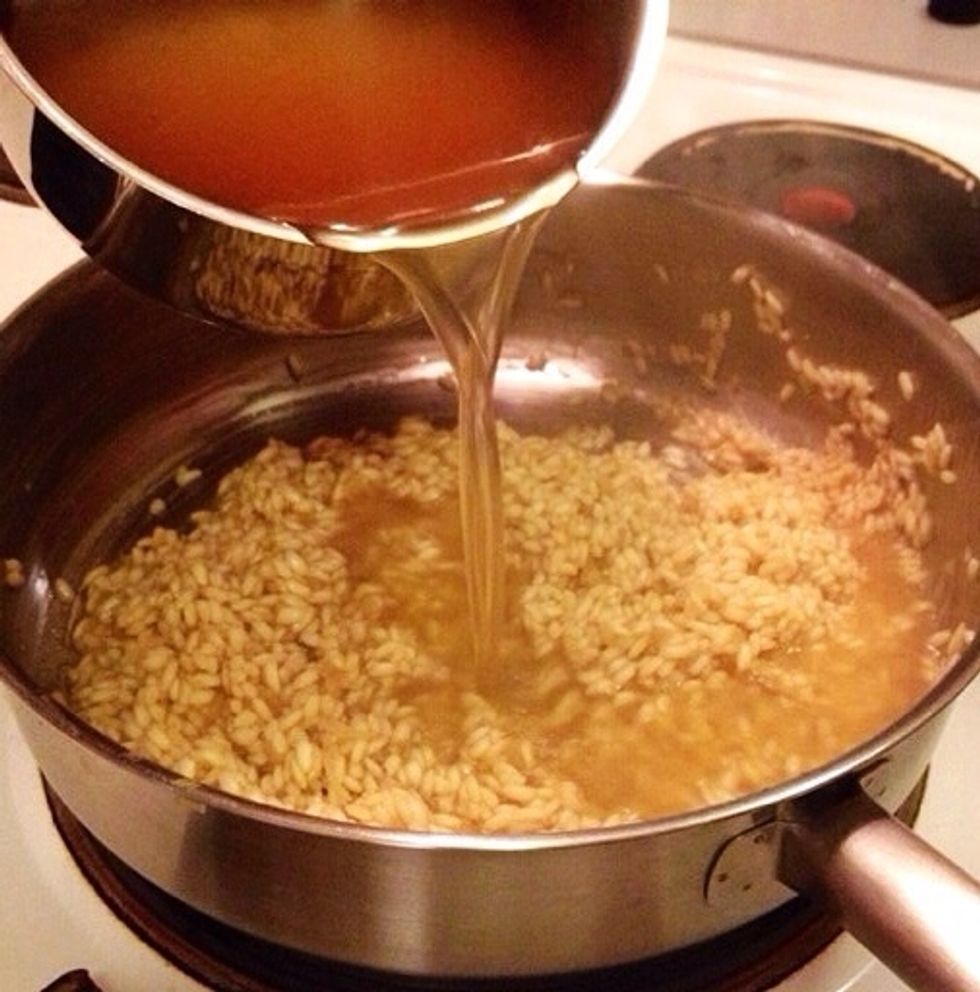 Start adding the broth little by little as well.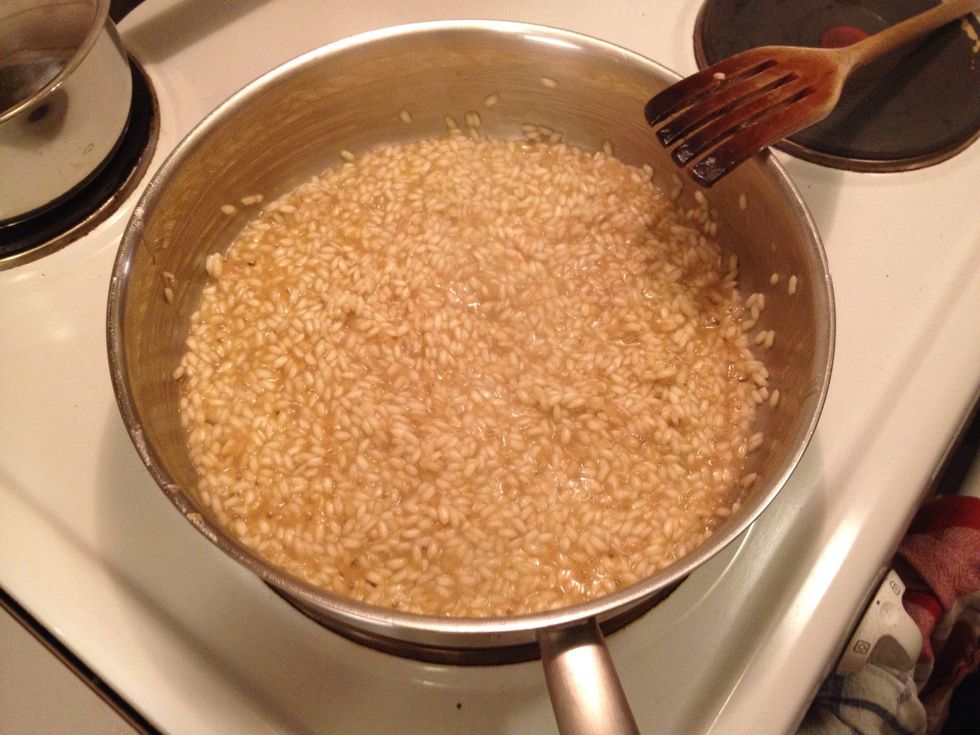 Keep stirring - that's the key to a good risotto!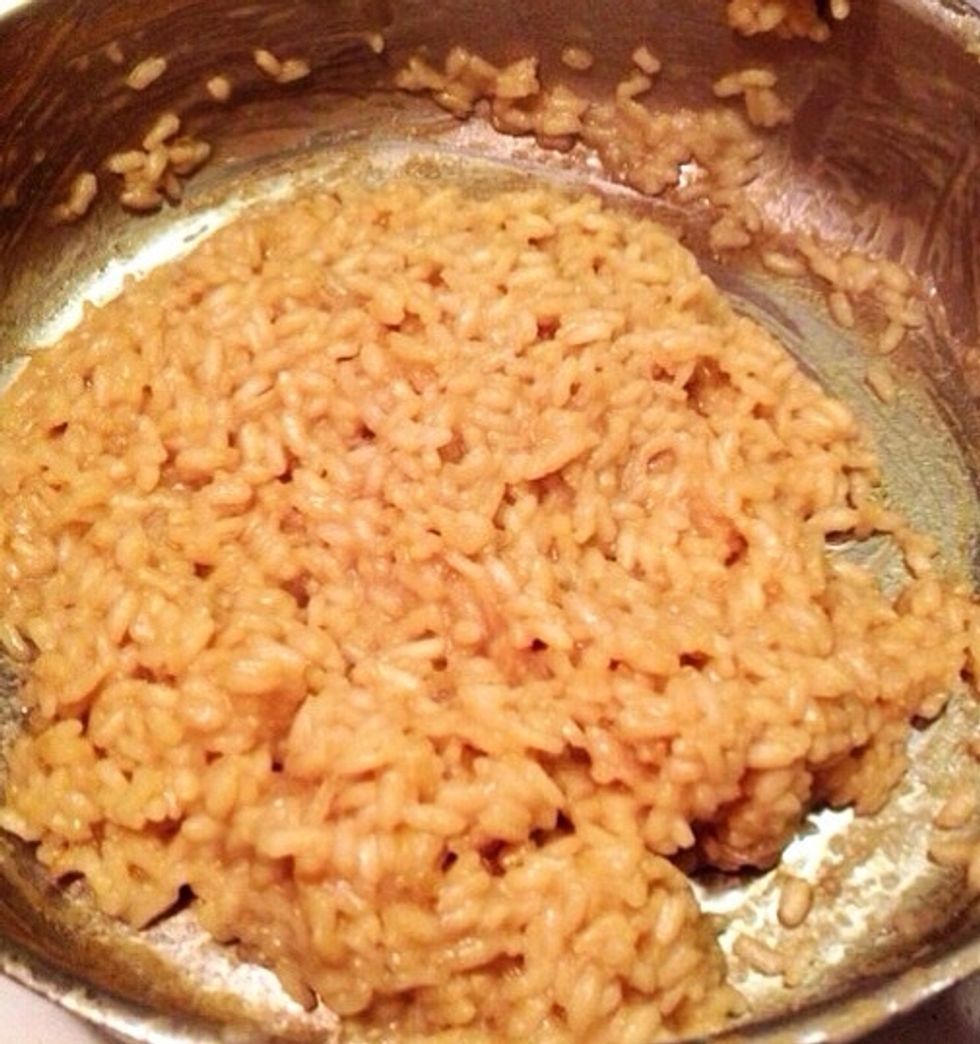 When the broth has softened the rice - the rice should still have a core (just like pasta should be al dente) - it's time to add salt, pepper and the grated parmesan.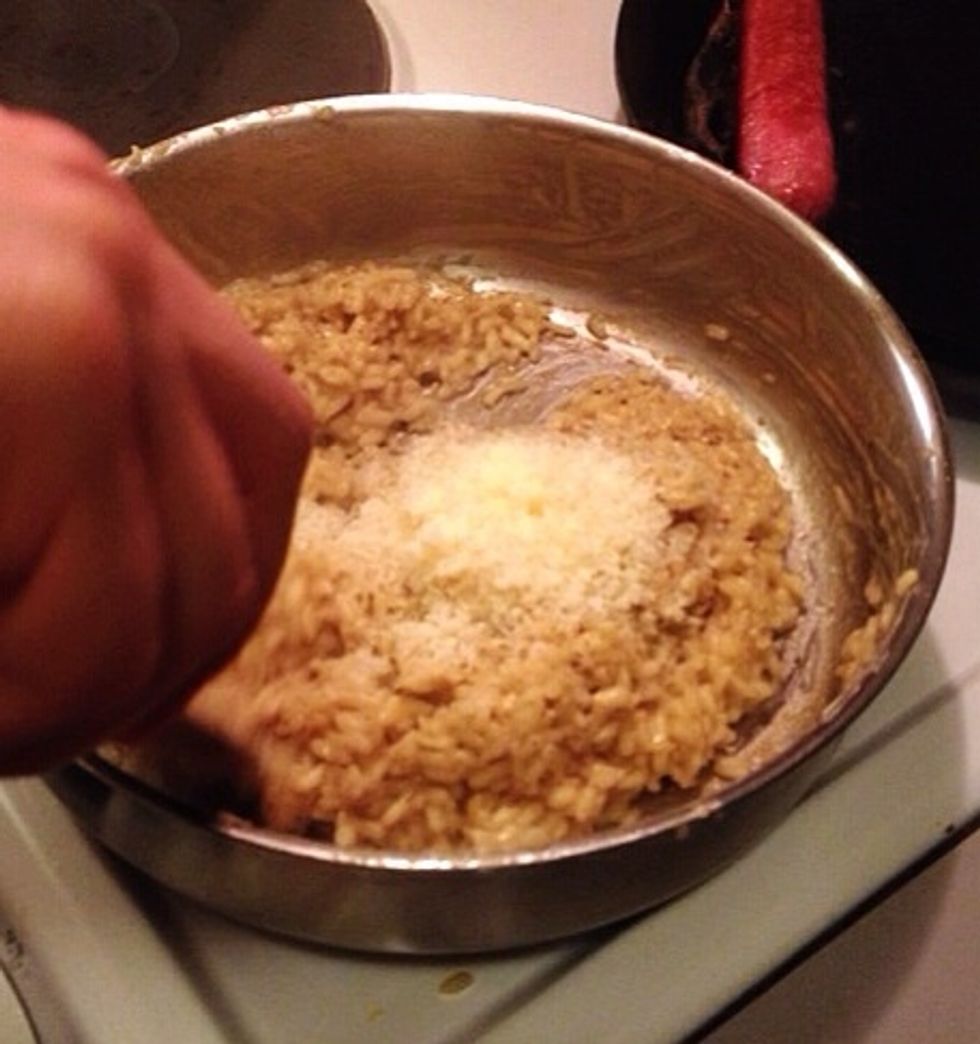 Stir again..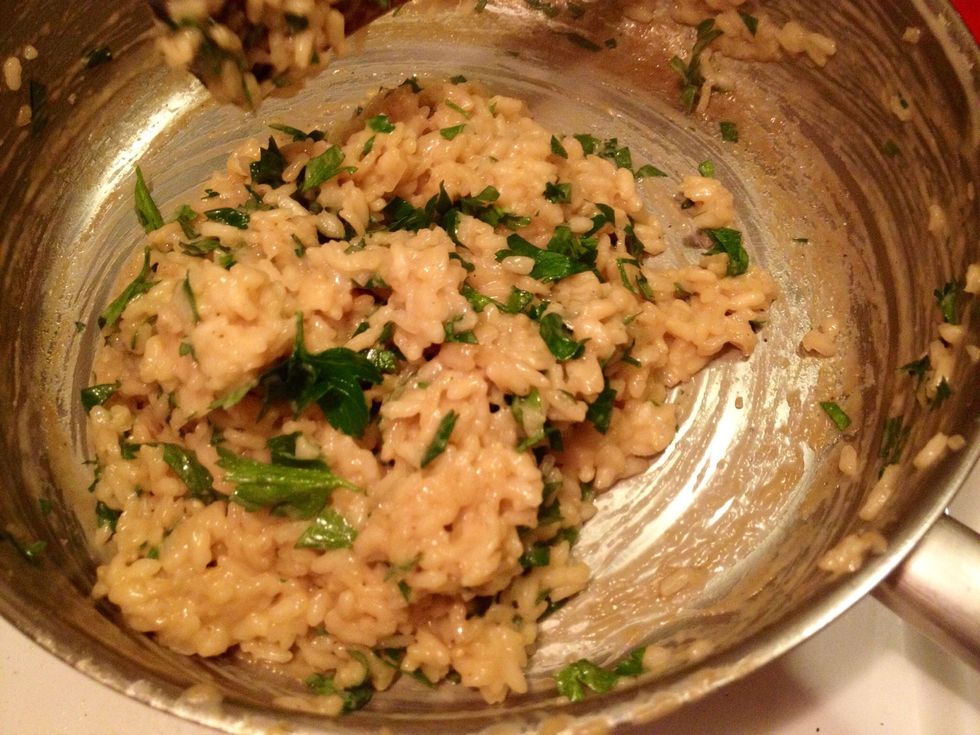 ..and add the flat parsley.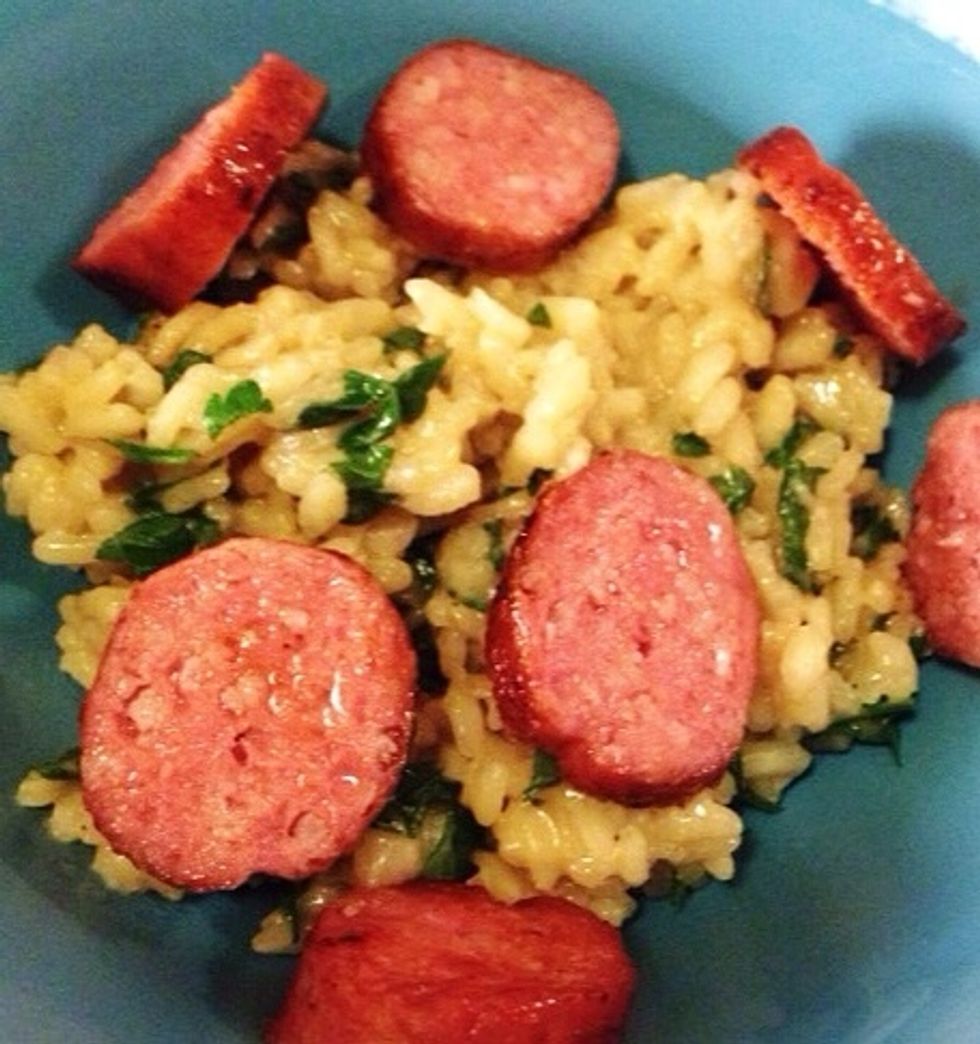 We served the risotto with fresh salsiccia, fresh tomatoes and some flat parsley.
The recipe comes from a Swedish blog called Mårtenssons Kök. Thanks for posting it!
1.0Tbsp Butter
2.0 Shallots
200.0ml Risotto rice
200.0ml Dark beer
600.0ml Beef broth
Salt & black pepper
Flat parsley
100.0ml Parmesan cheese (grated)
Salsiccia or another type of sausage
Karin Siöö
Lives in Sweden. Gets inspiration from trips, blogs & international students I meet at work.