welcome young pharaohs. break from your rule over your serfs and join us for a session on how to label your home made beer.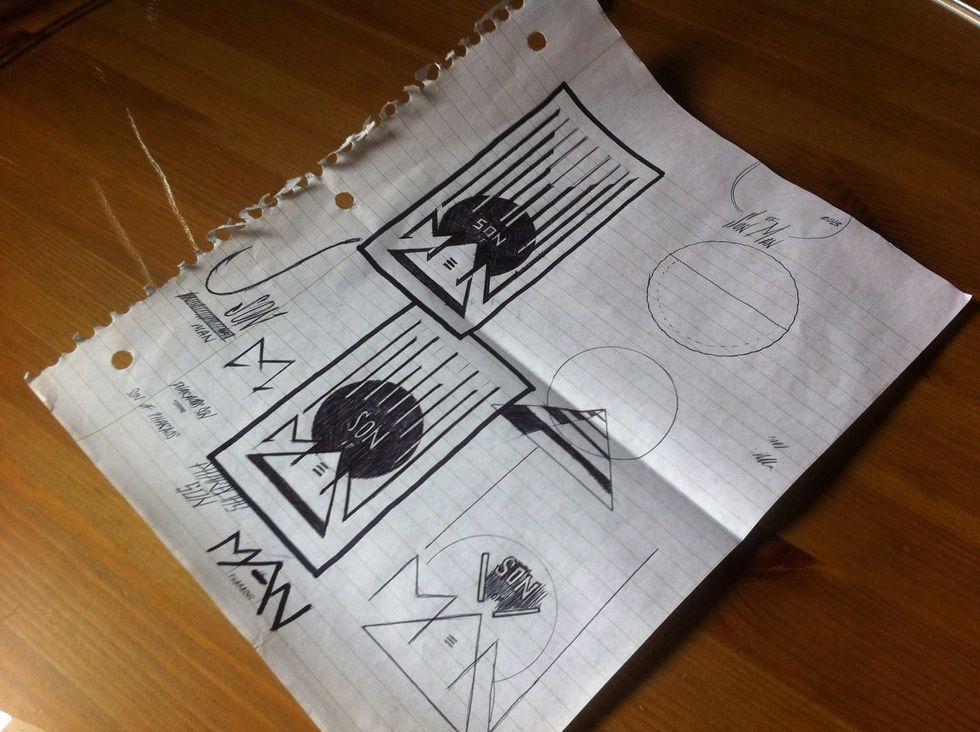 start by drawing a ruthlessly sick design. make sure it will smother the competition.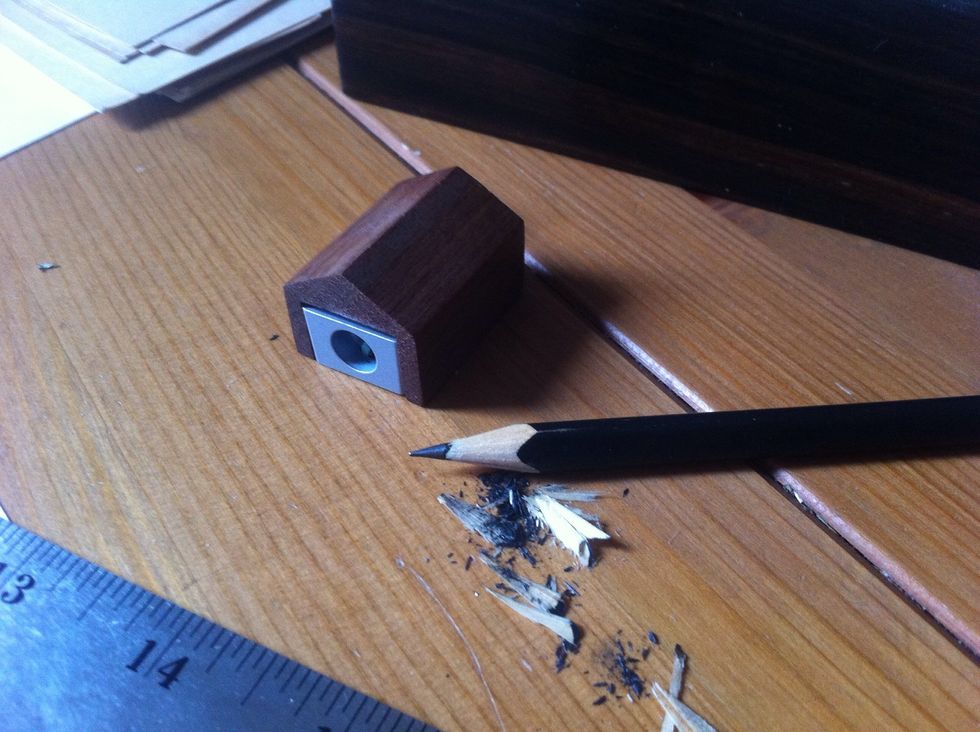 sharpen your tools for battle.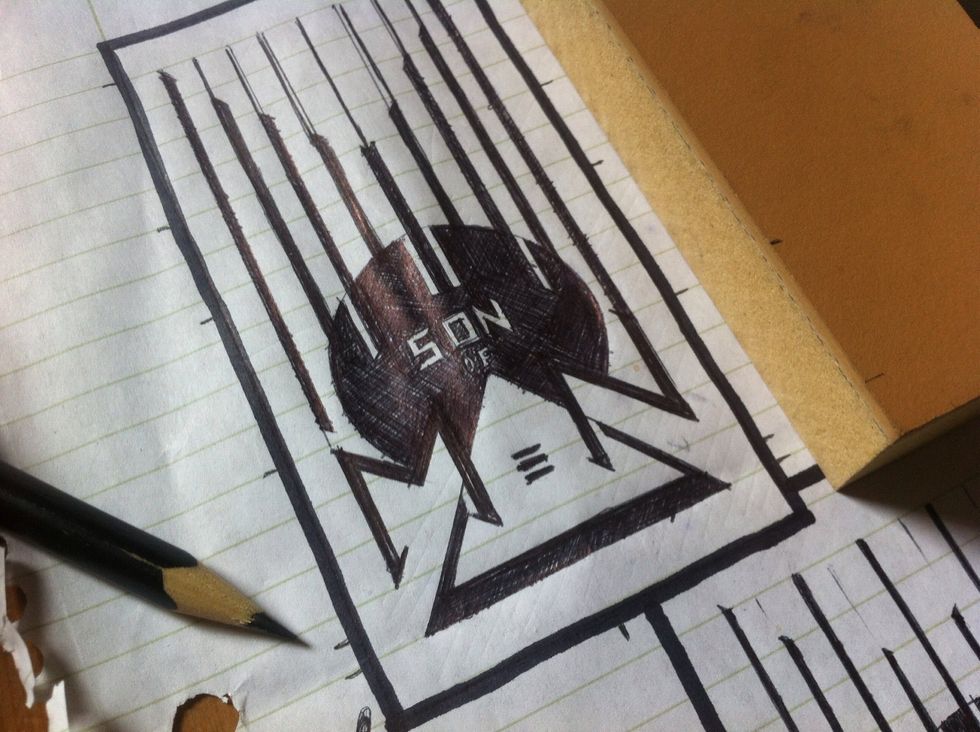 now, mark all the major intersections of your design on the edges. you need to redraw your design on the linoleum block, an this will help you trace it in.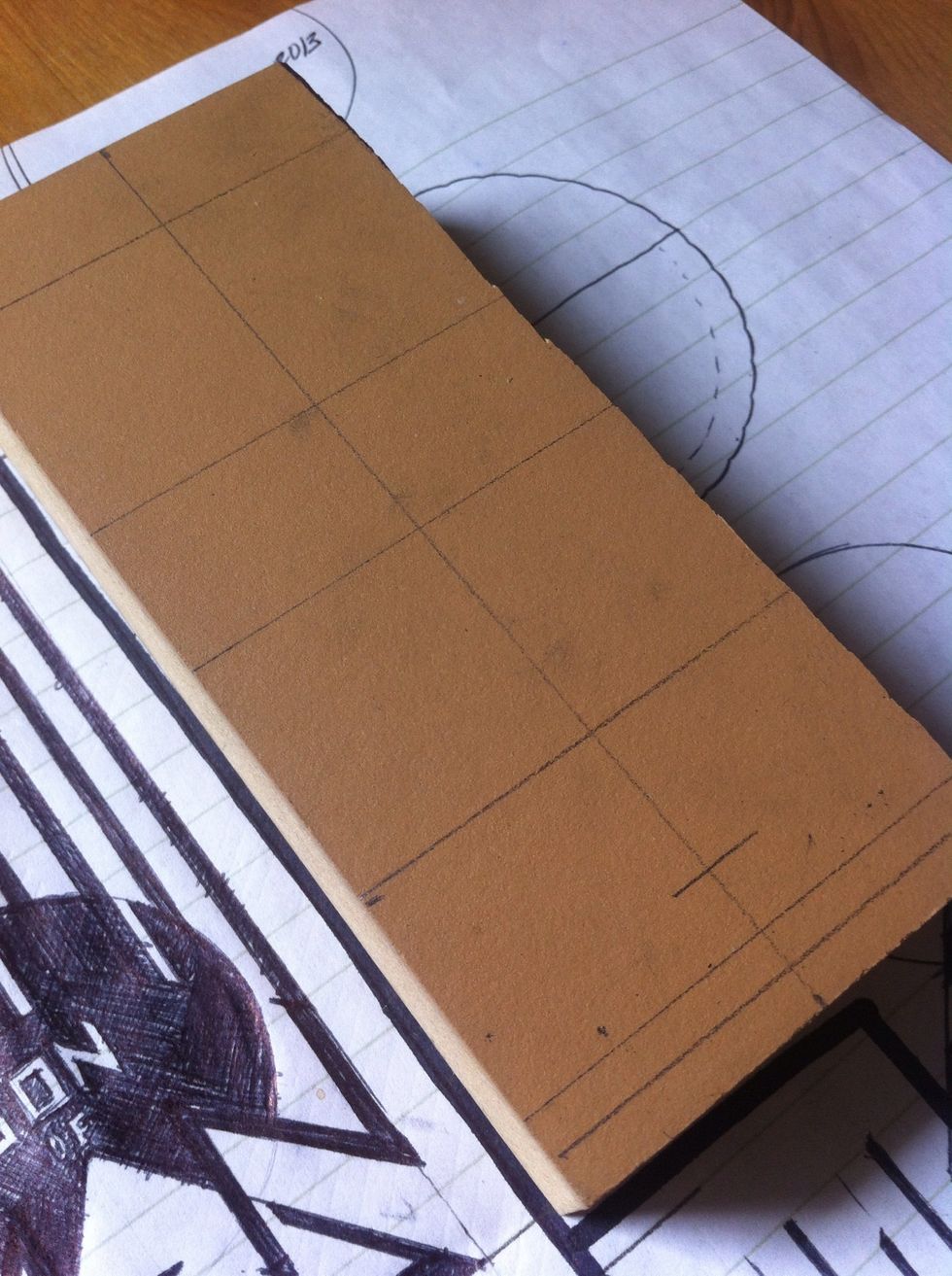 place your linoleum block next to your design, or over it if it's cut to size. Draw skeleton lines where your intersection marks are.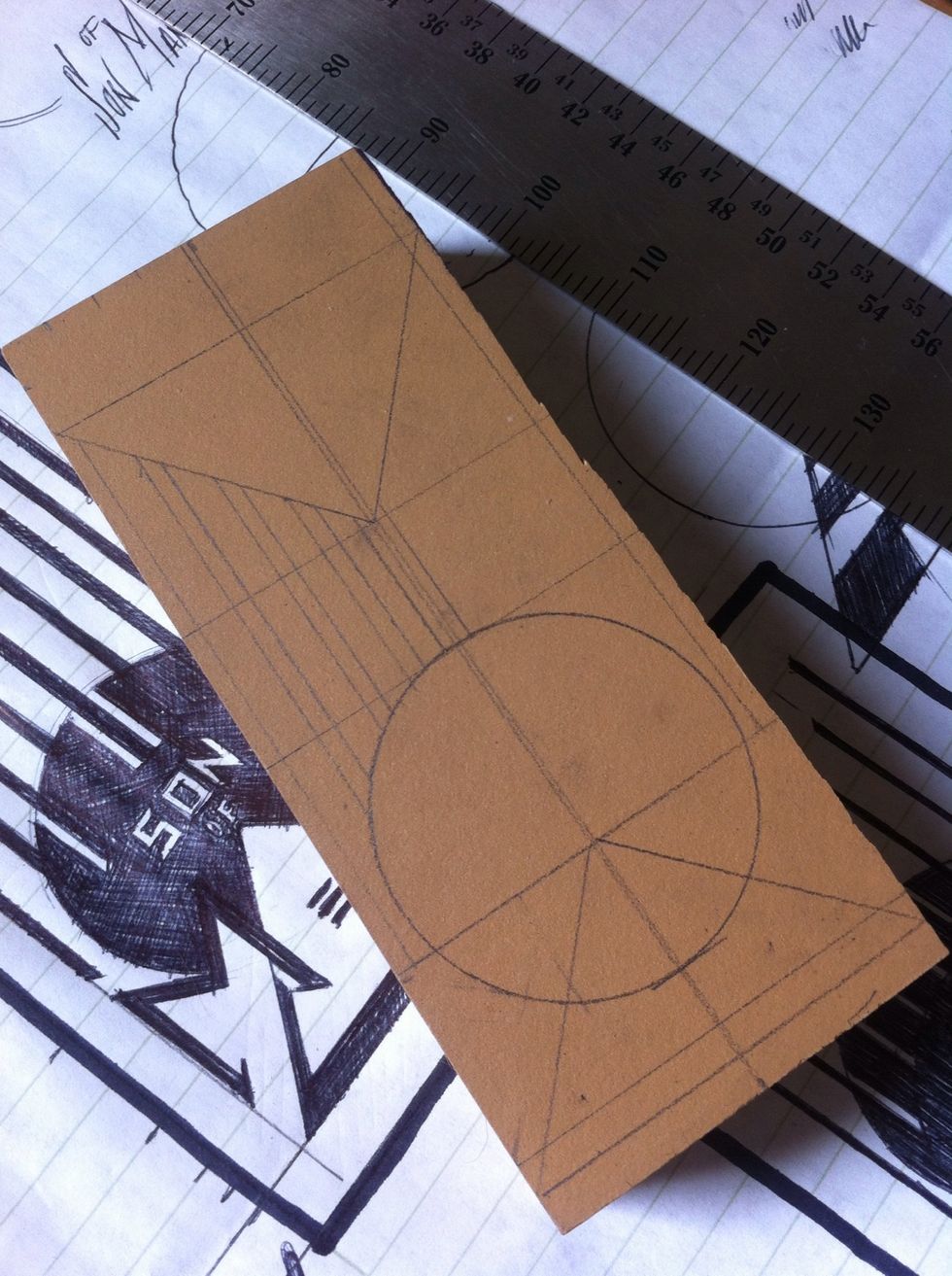 use the points where your intersections cross to trace your design on to the linoleum.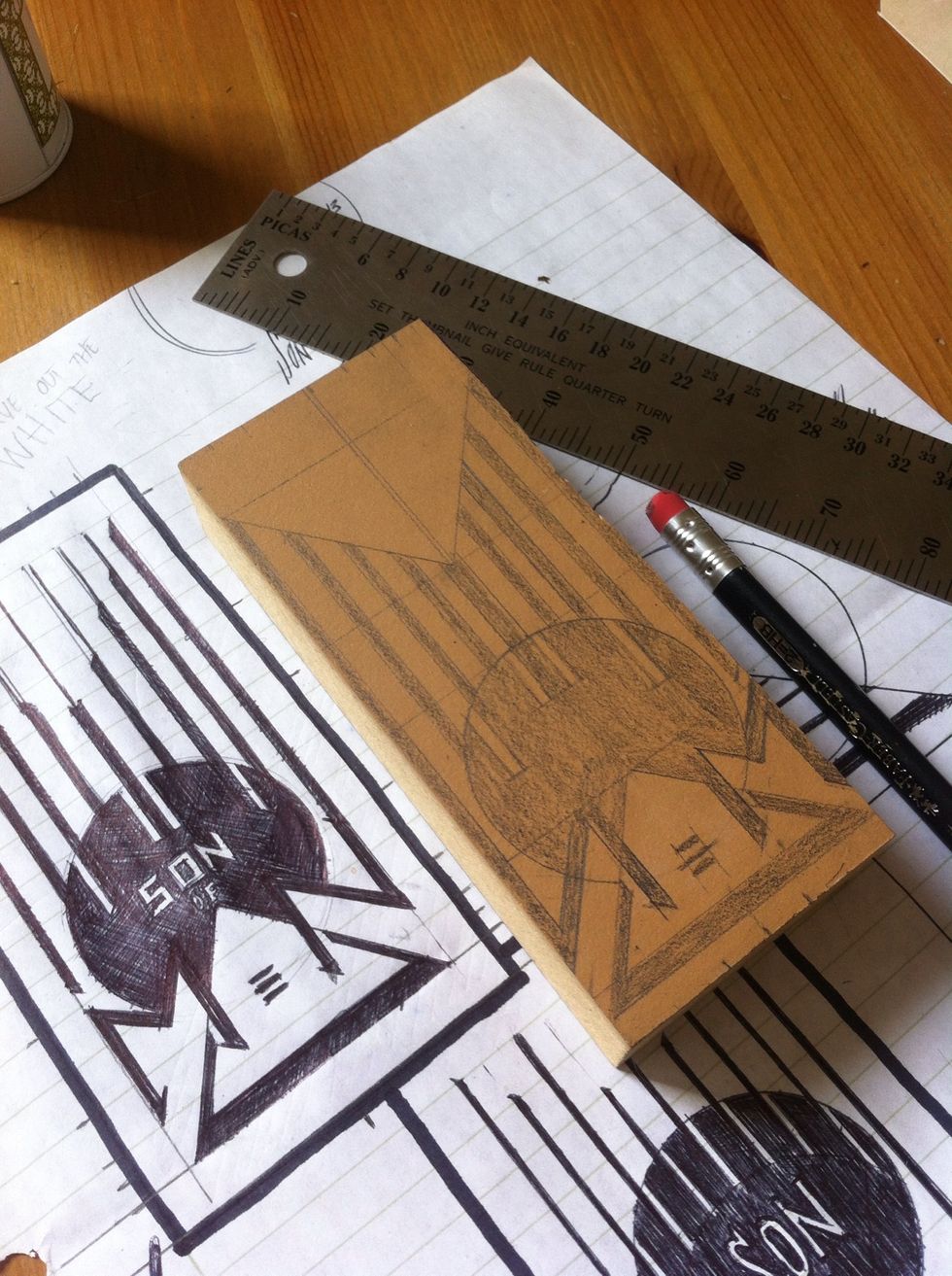 fill in your design with pencil once its all traced out. remember that text needs to be backwards on a stamp. use your brain to write your letters backwards. if you can't do this. maybe just brew beer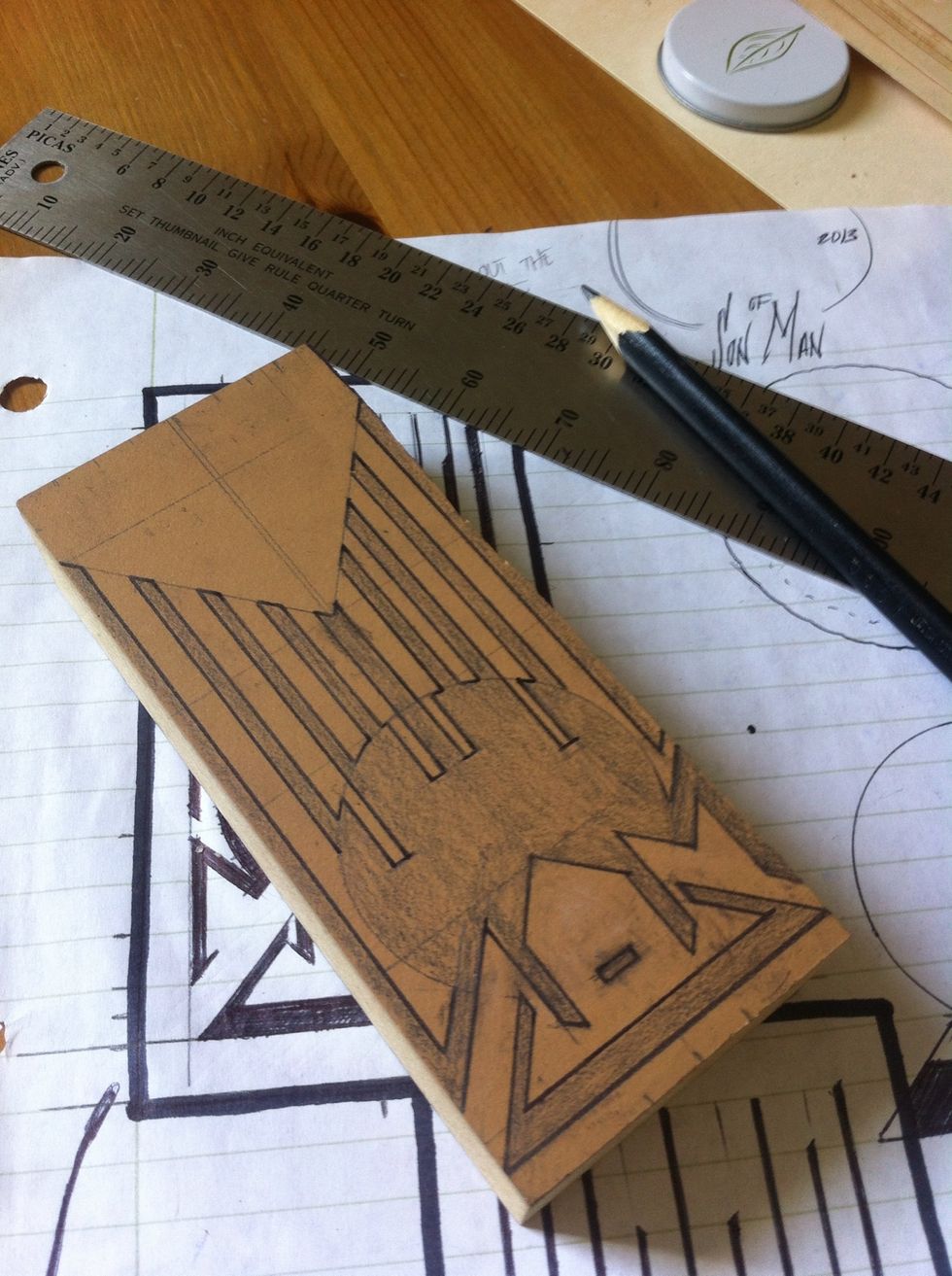 now using a fine tipped permanent marker, trace around your design.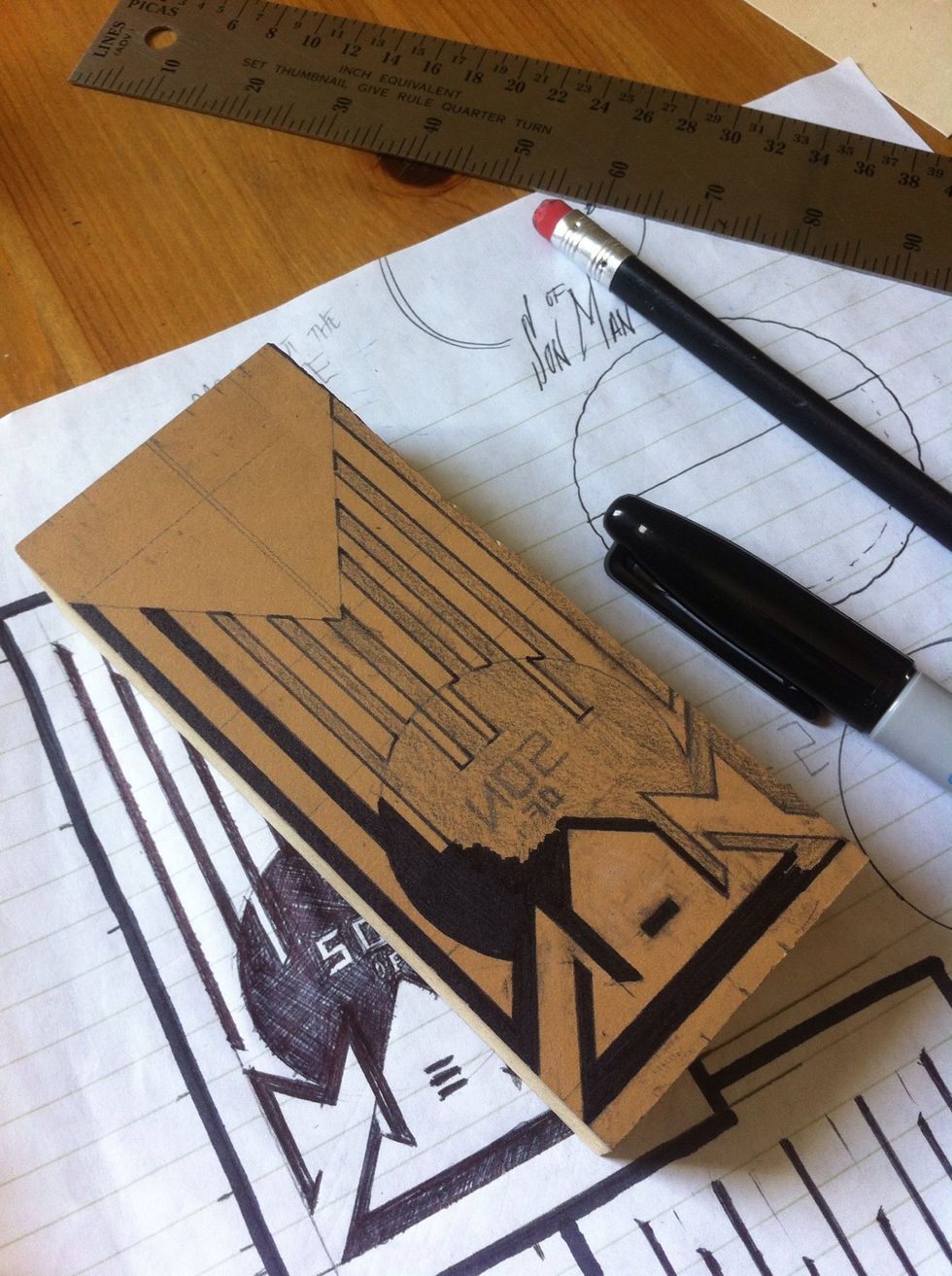 you can now fill it in with a thicker sharpie.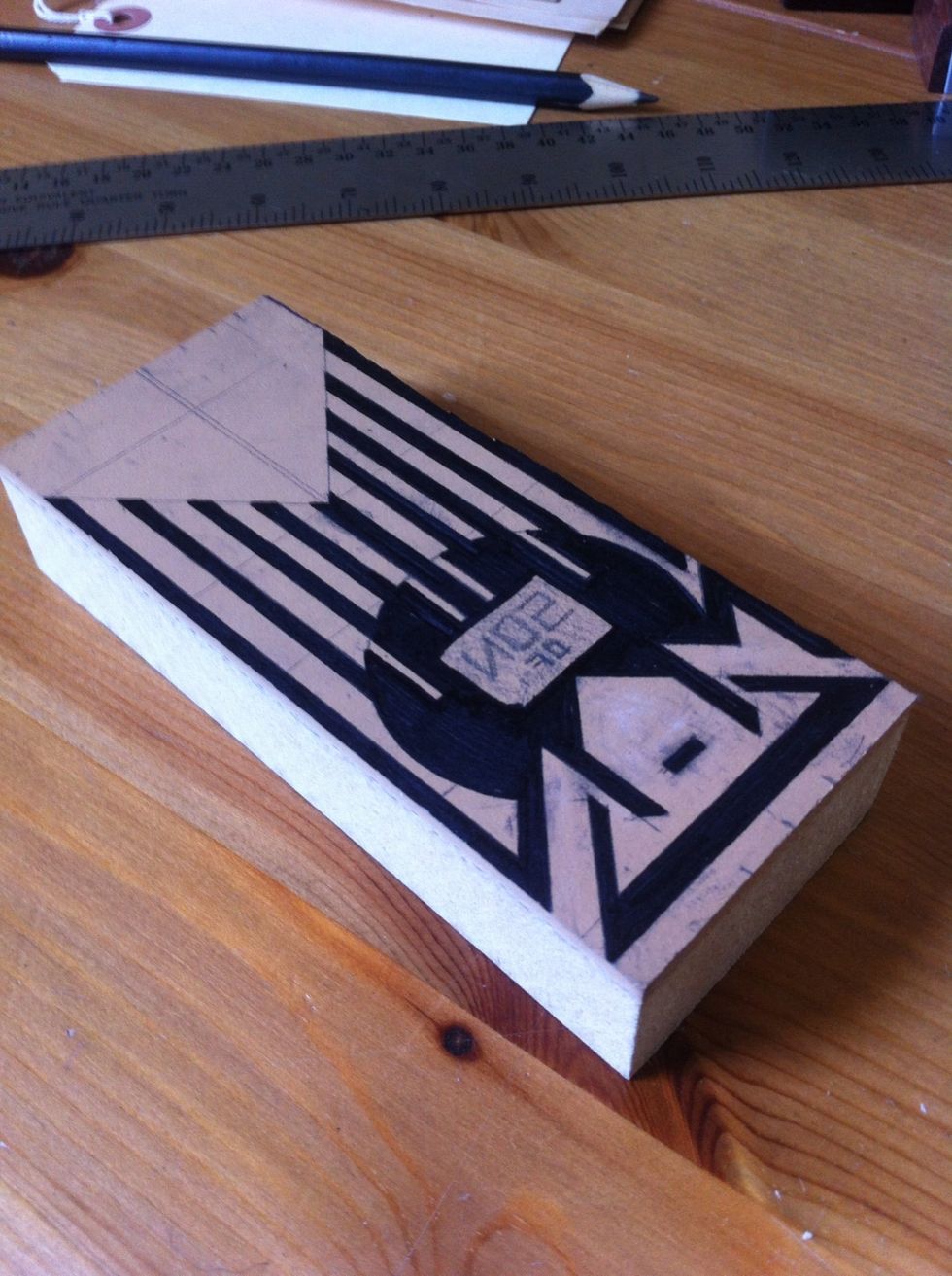 this is my design mostly filled in. I left the smaller complex type blank. you will see why in one second. patience young sons of man.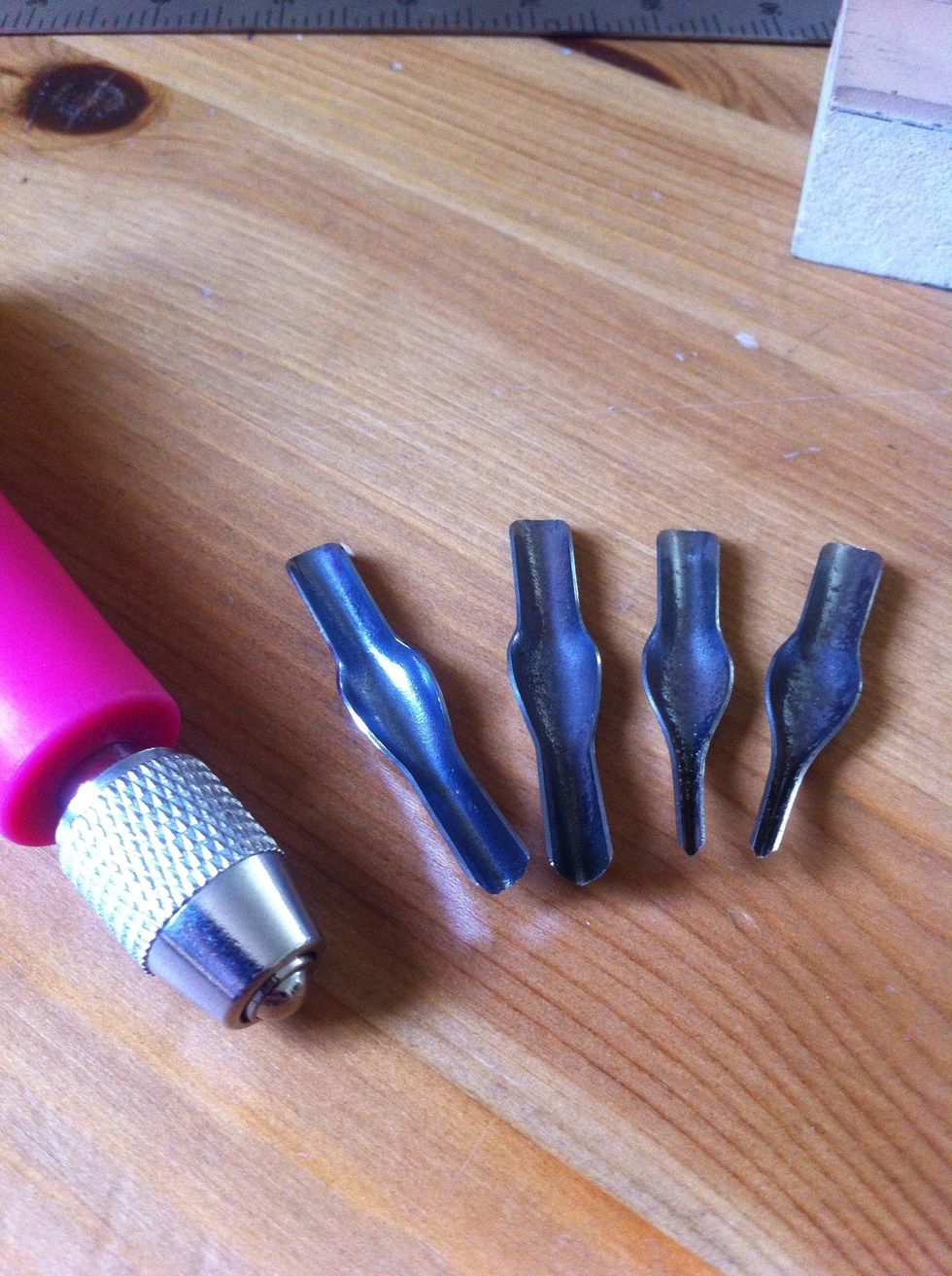 unearth your carving tool. you can buy these at any art supply store. I stole mine from a kindergardener. it was easy.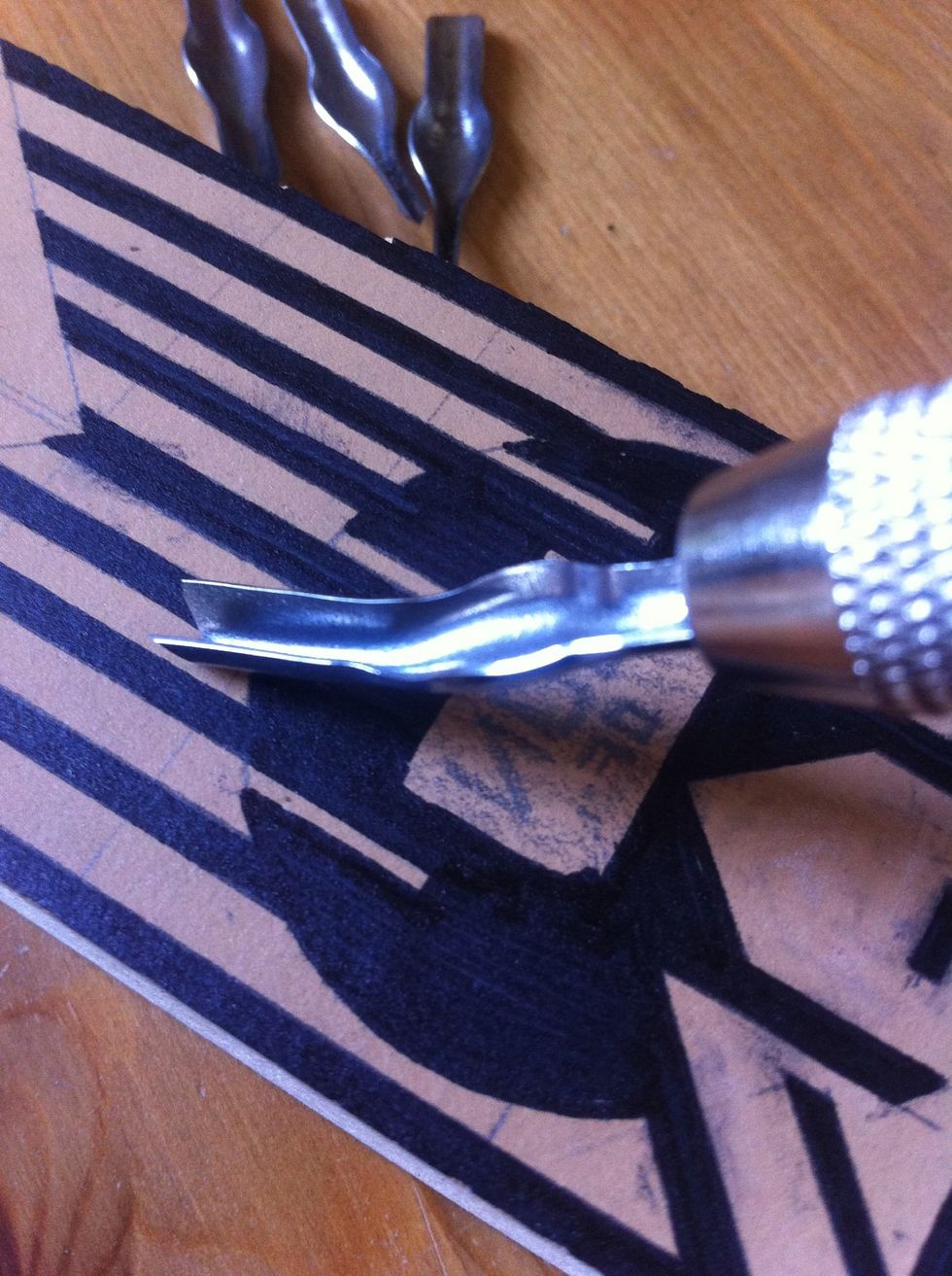 now start carving. start with straight away lines so you can get used to how hard you need to push it into the flesh.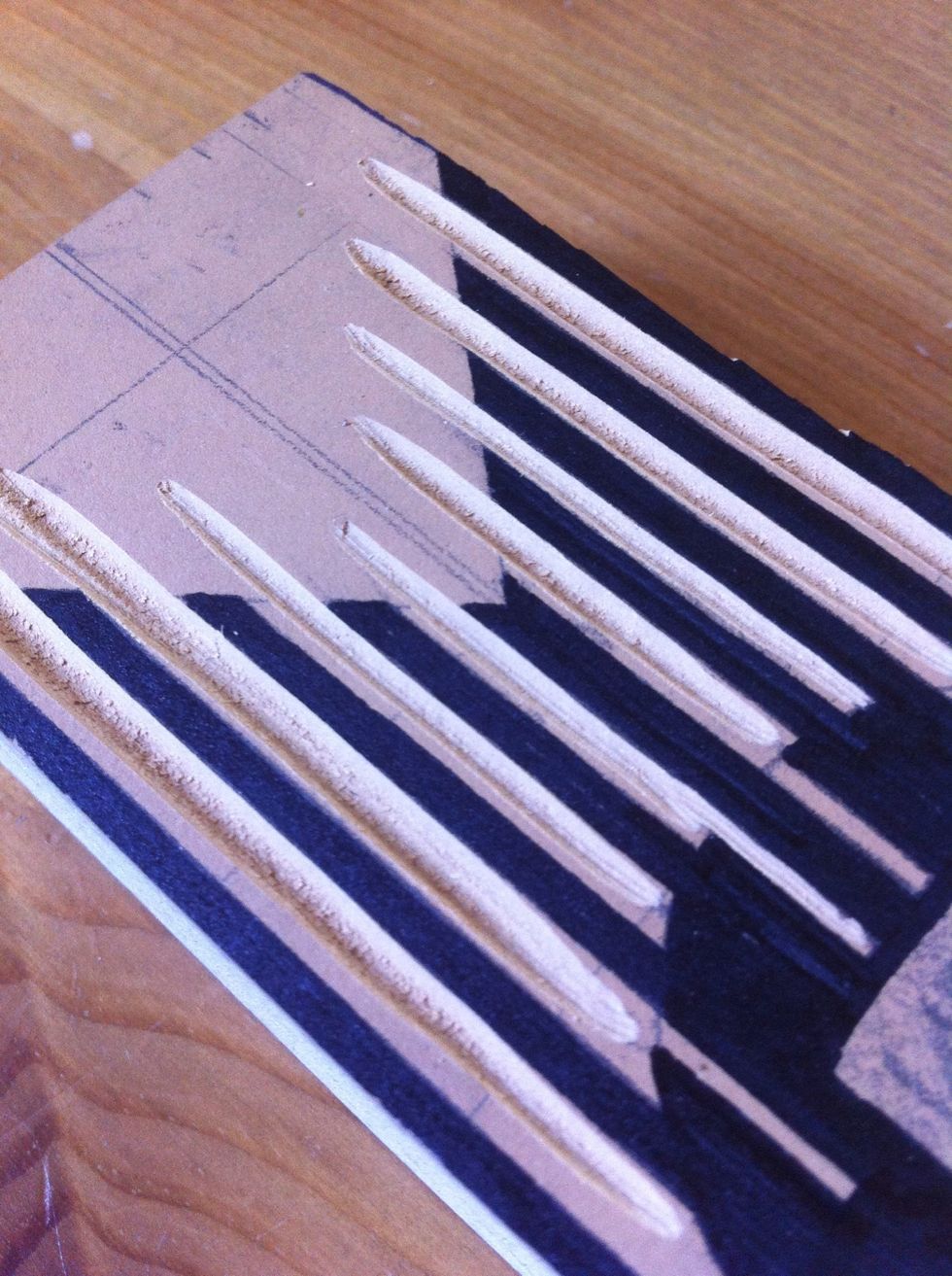 these are my first cuts. I am a pro at carving though. mine will be straighter than yours no doubt son. serfs need not fight pharaohs in fisticuffs.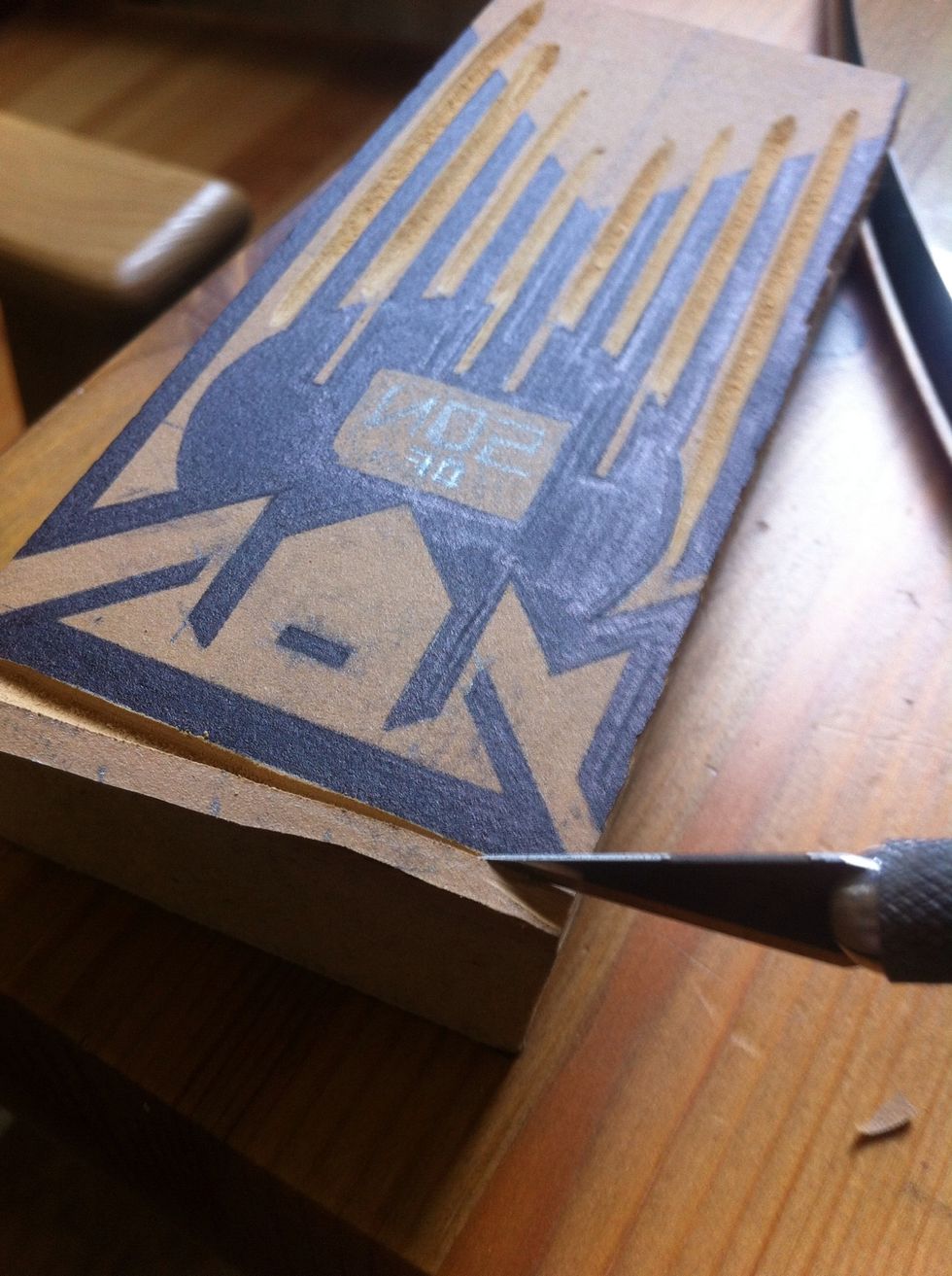 when it comes to corners I use an exacto because that linoleum tool is kind of clumsy and can ruin your edges. exacto is precise.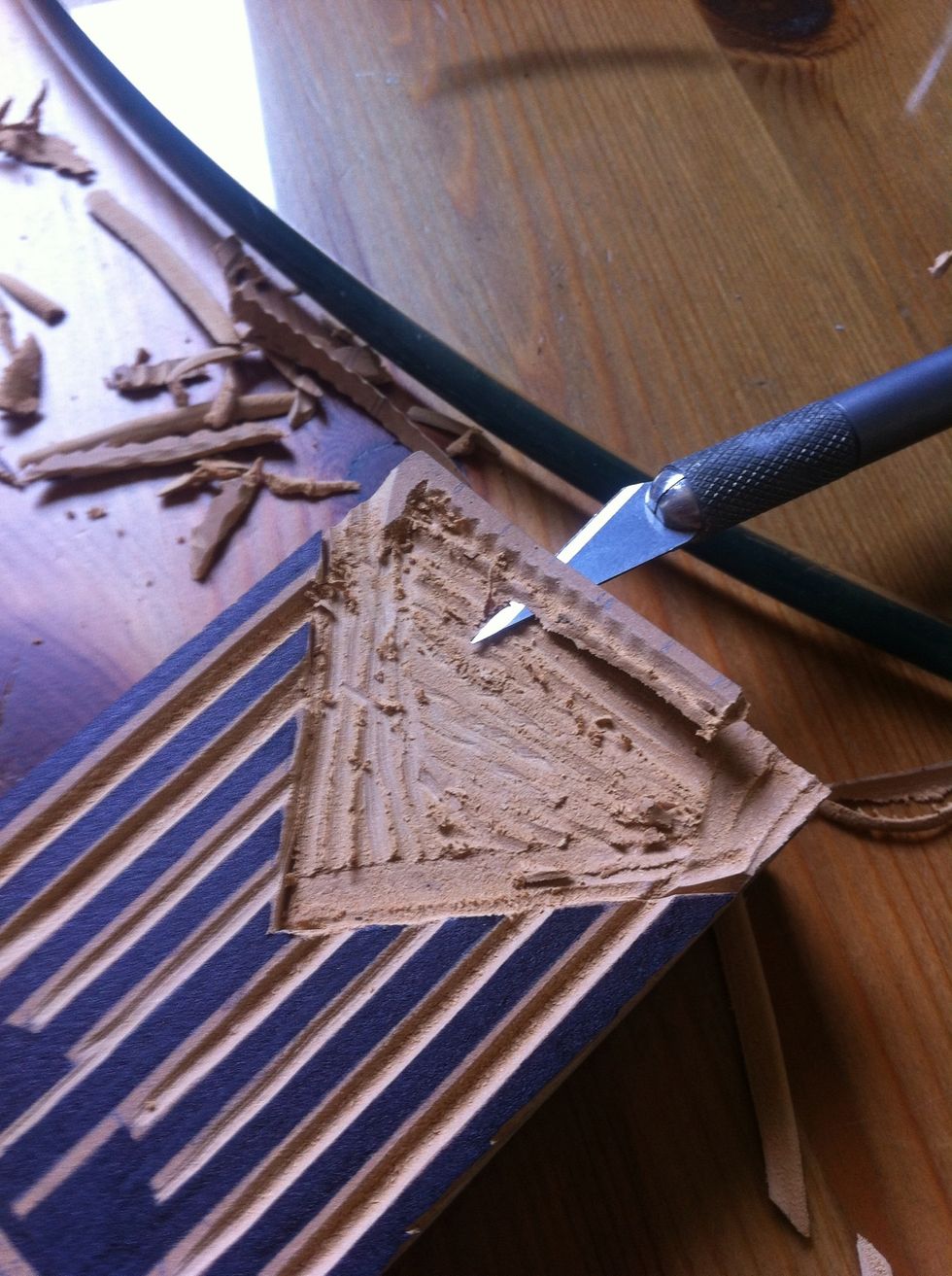 exactos are also great for clearing large areas of unwanted linoleum.
actually exacto is better for most things. the linoleum tool doesn't work that well. throw it out.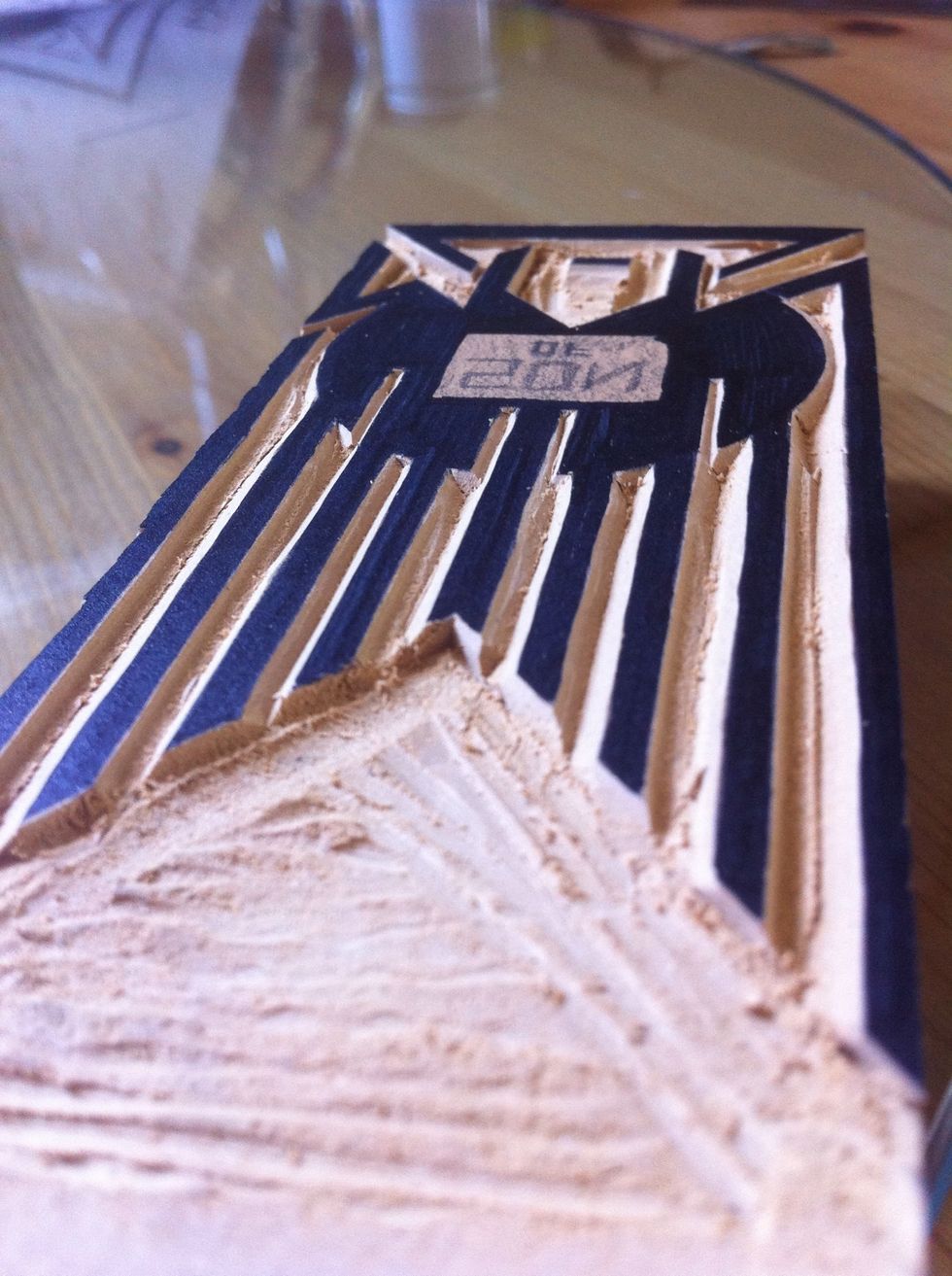 here is my design all cut to hell. mostly ready for its decent to the thrones below.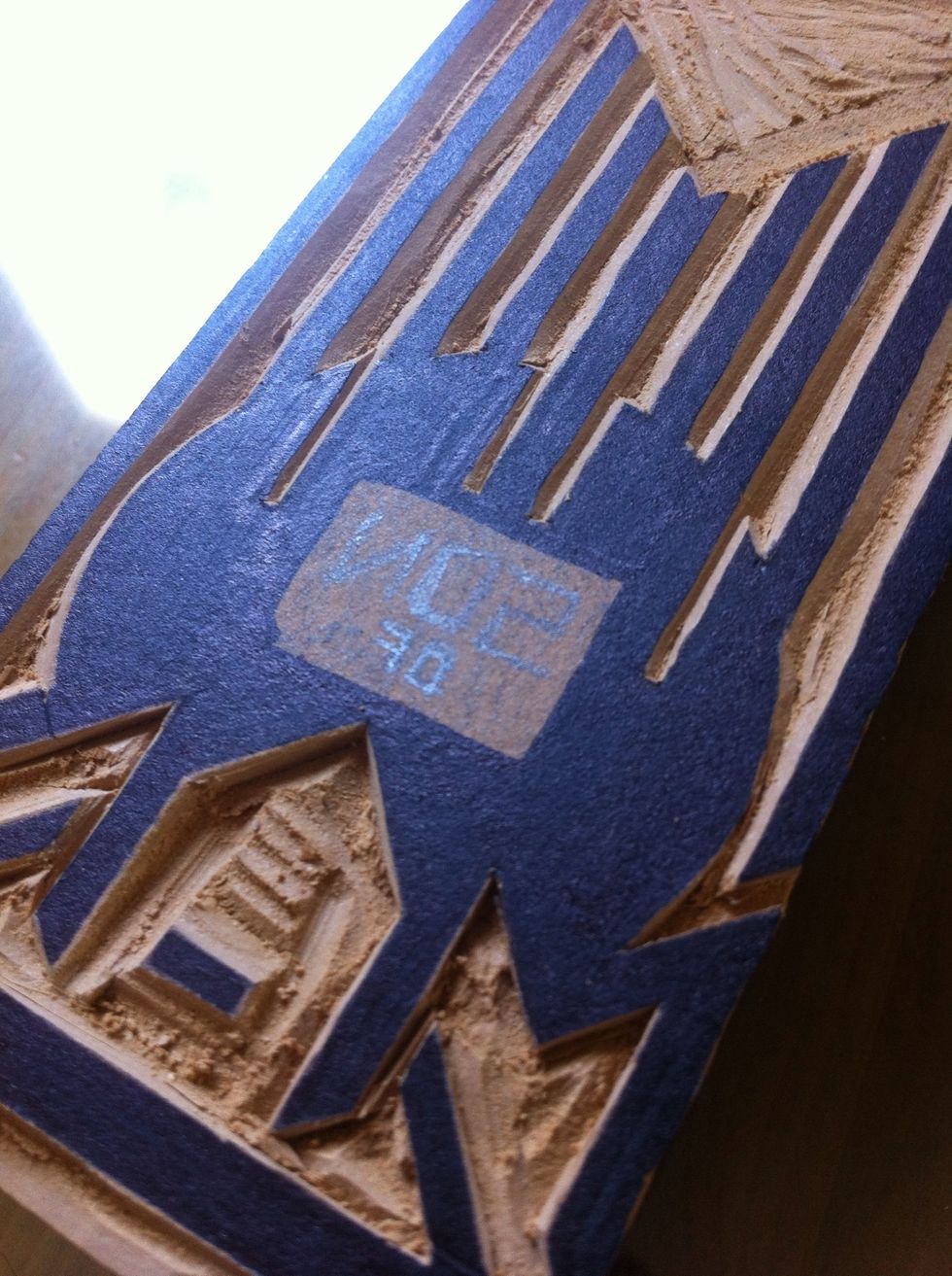 notice I left a penciled rough piece for the smaller type.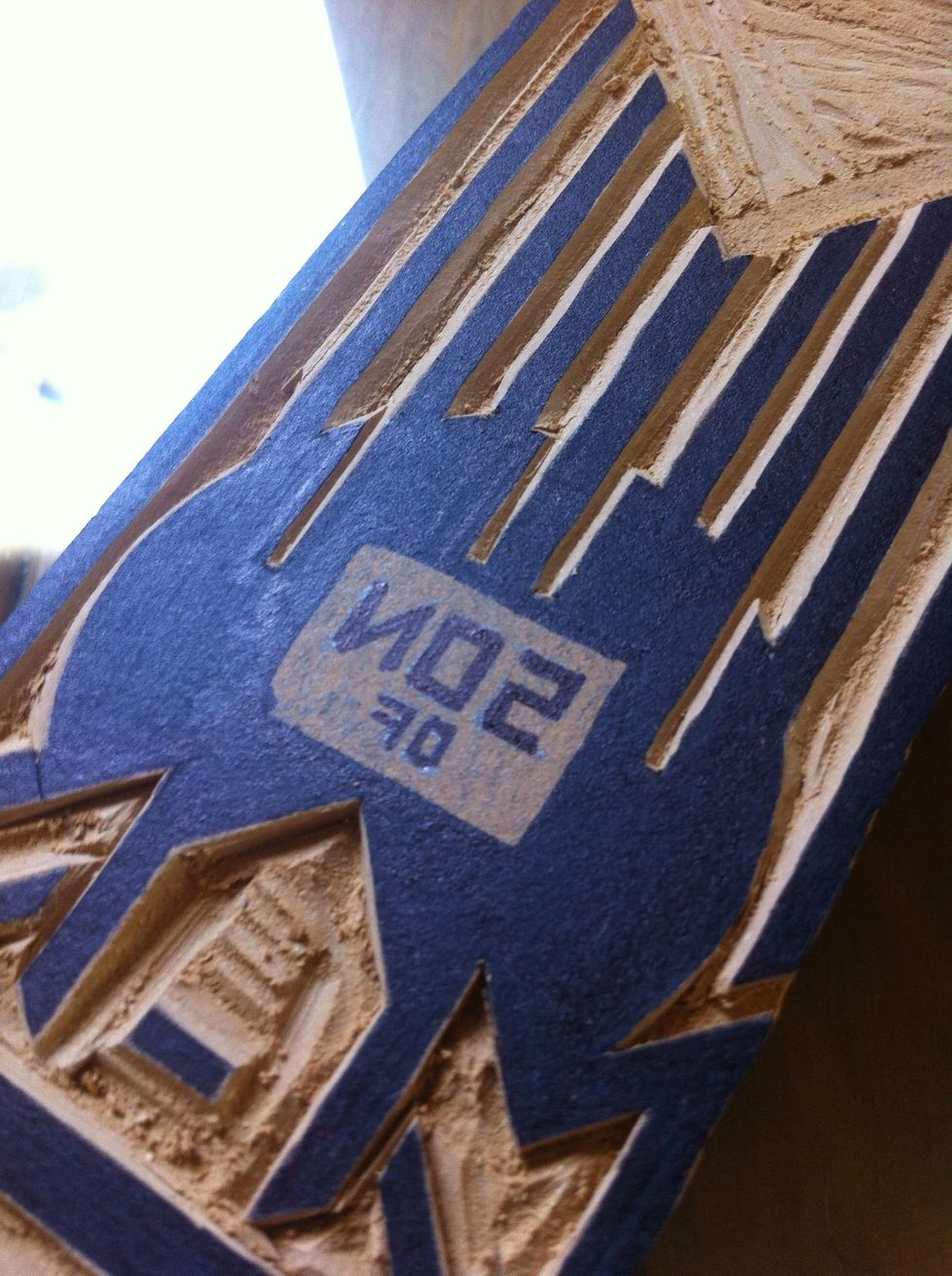 now I fill that in with my fine tip marker. it's just easier to do this than try to fill marker in all the way around each letter.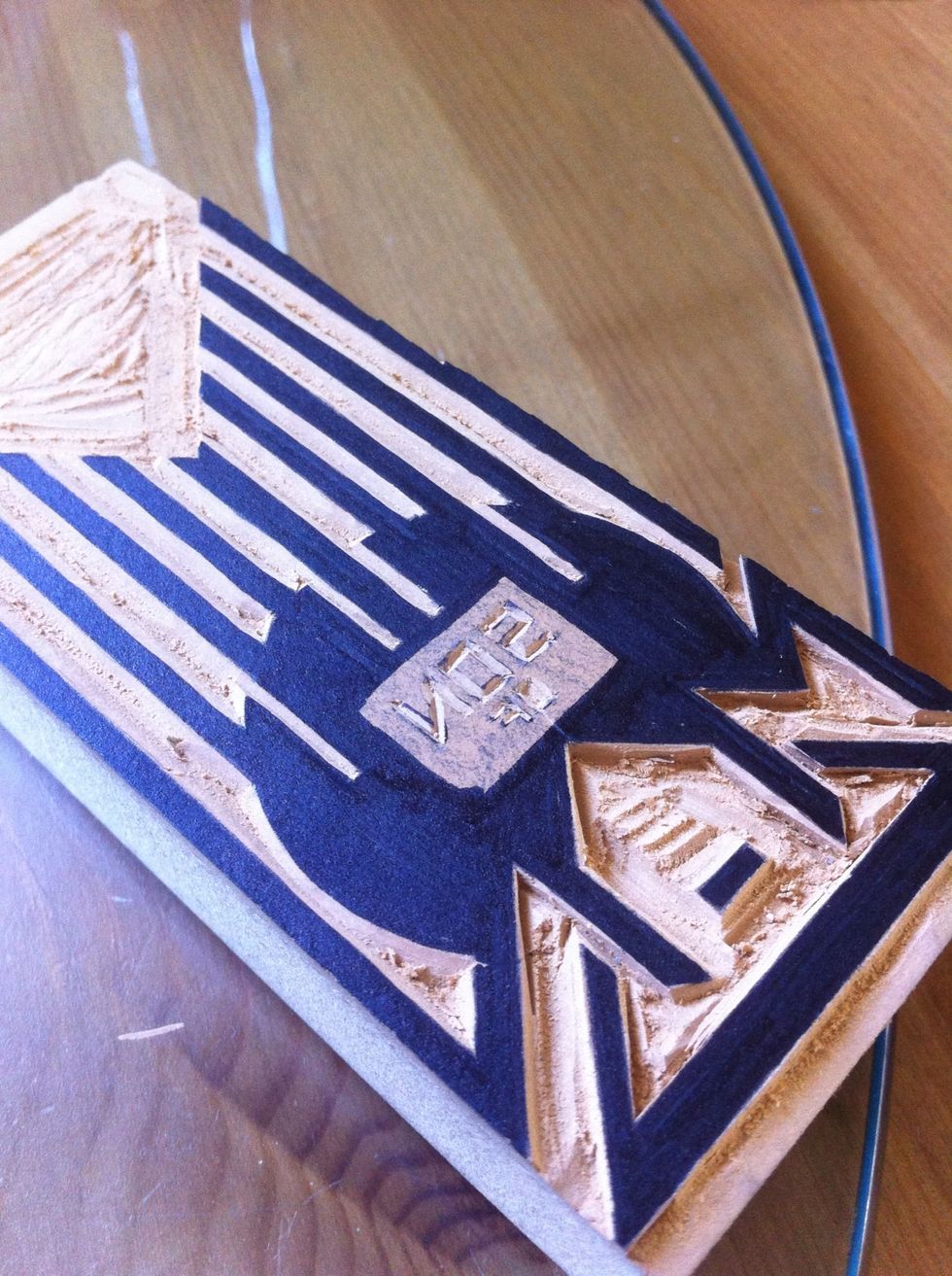 then you can carve out the black area of each smaller letter.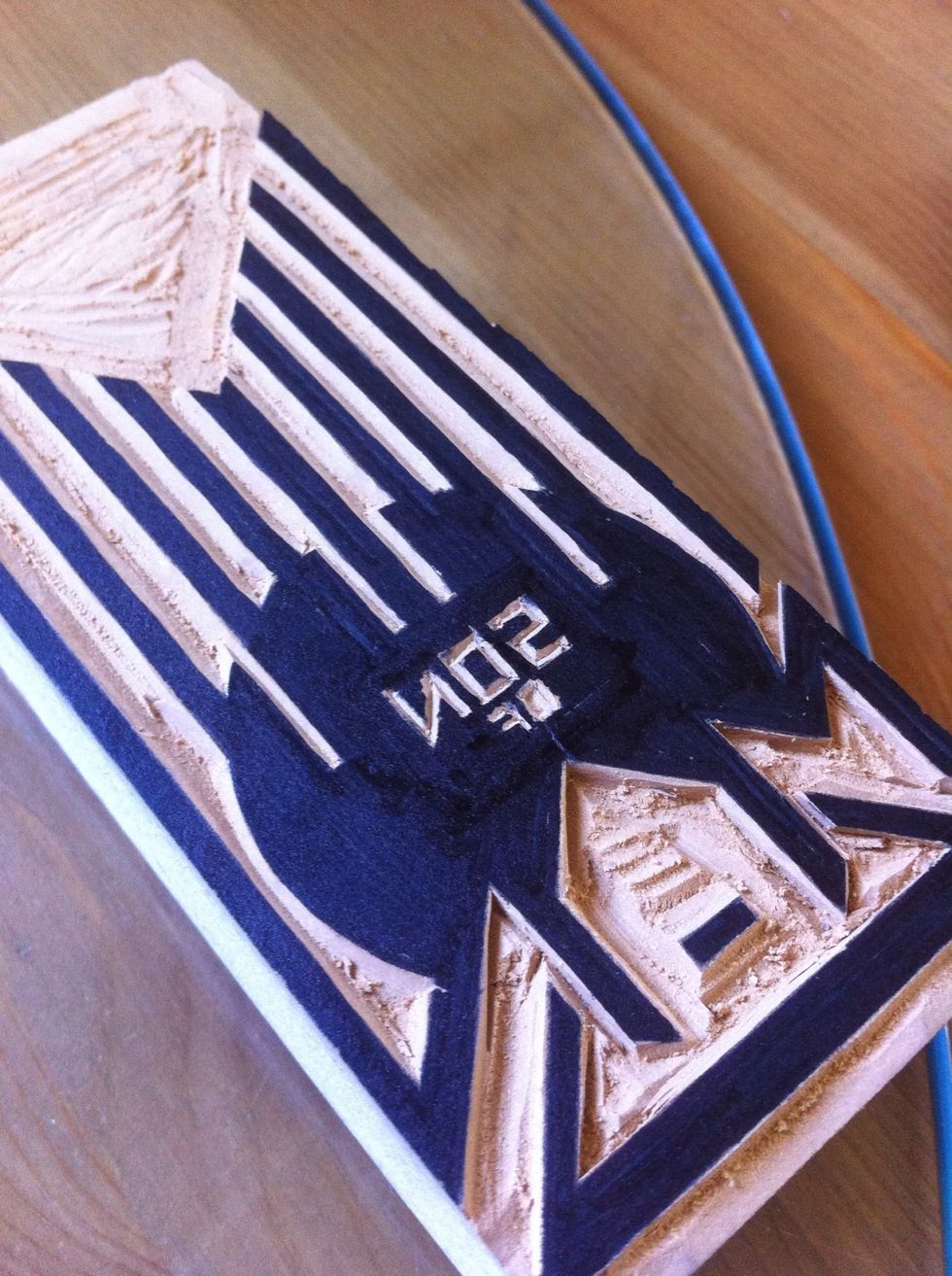 you can then pretty easily fill in the remainder areas.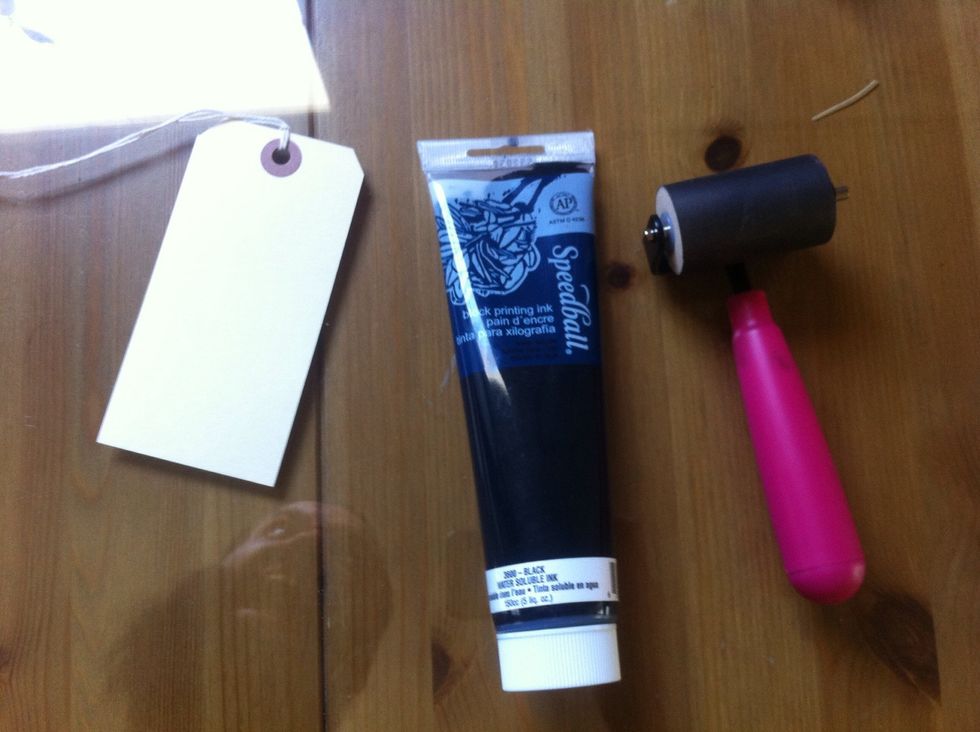 now grab your black ink and roller. easily stolen from the clowns that work at the local art store.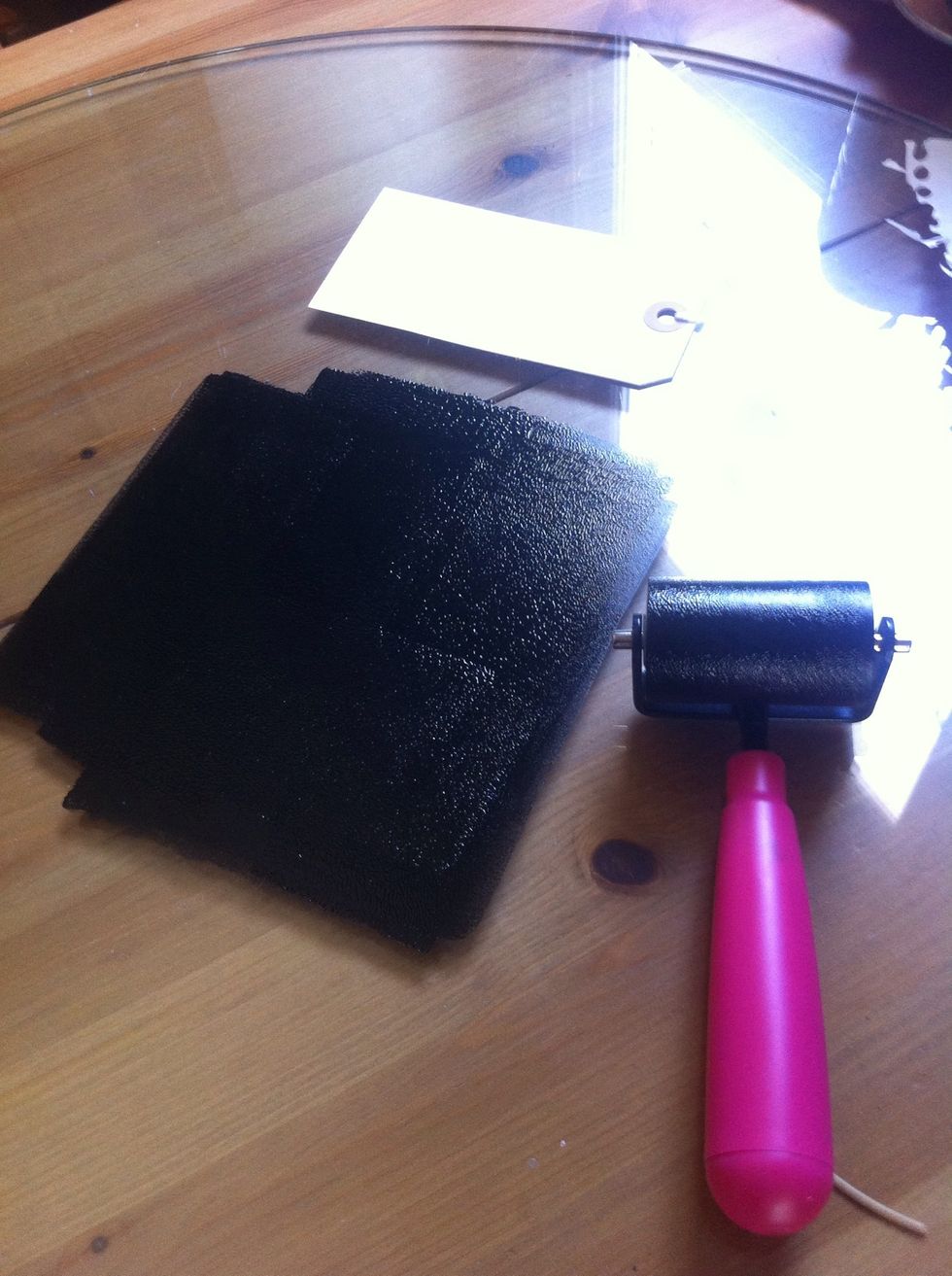 roll a small amount on to a glass surface. I found this one on the street as a part of a coffee table, and I just kicked the coffee table until the glass came out and I took it home with me.
roll the ink on to your stamp.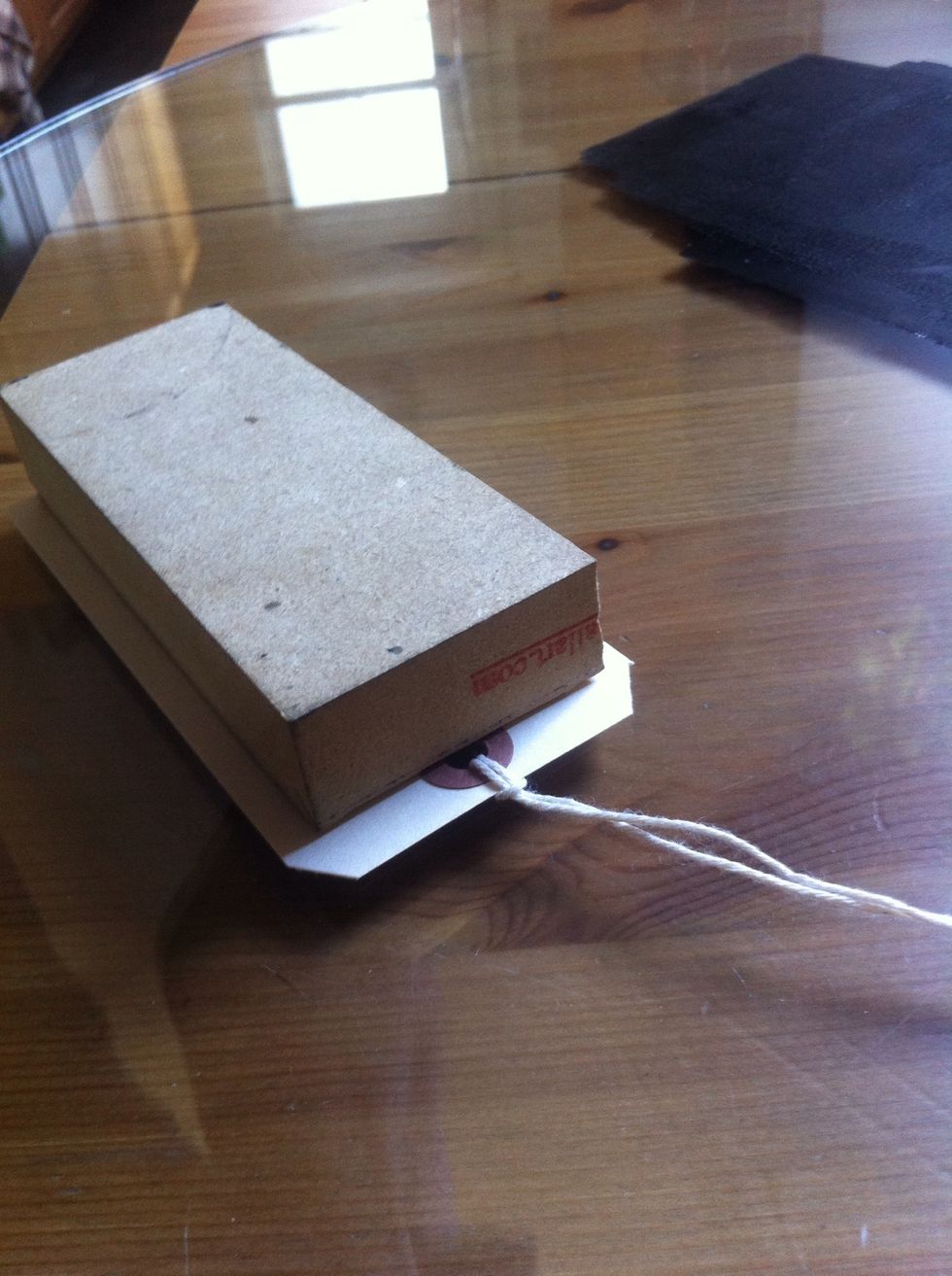 place the stamp on top of your shipping label, and press all deep like. if the stamp slips under your weight, you probably put too much ink in it.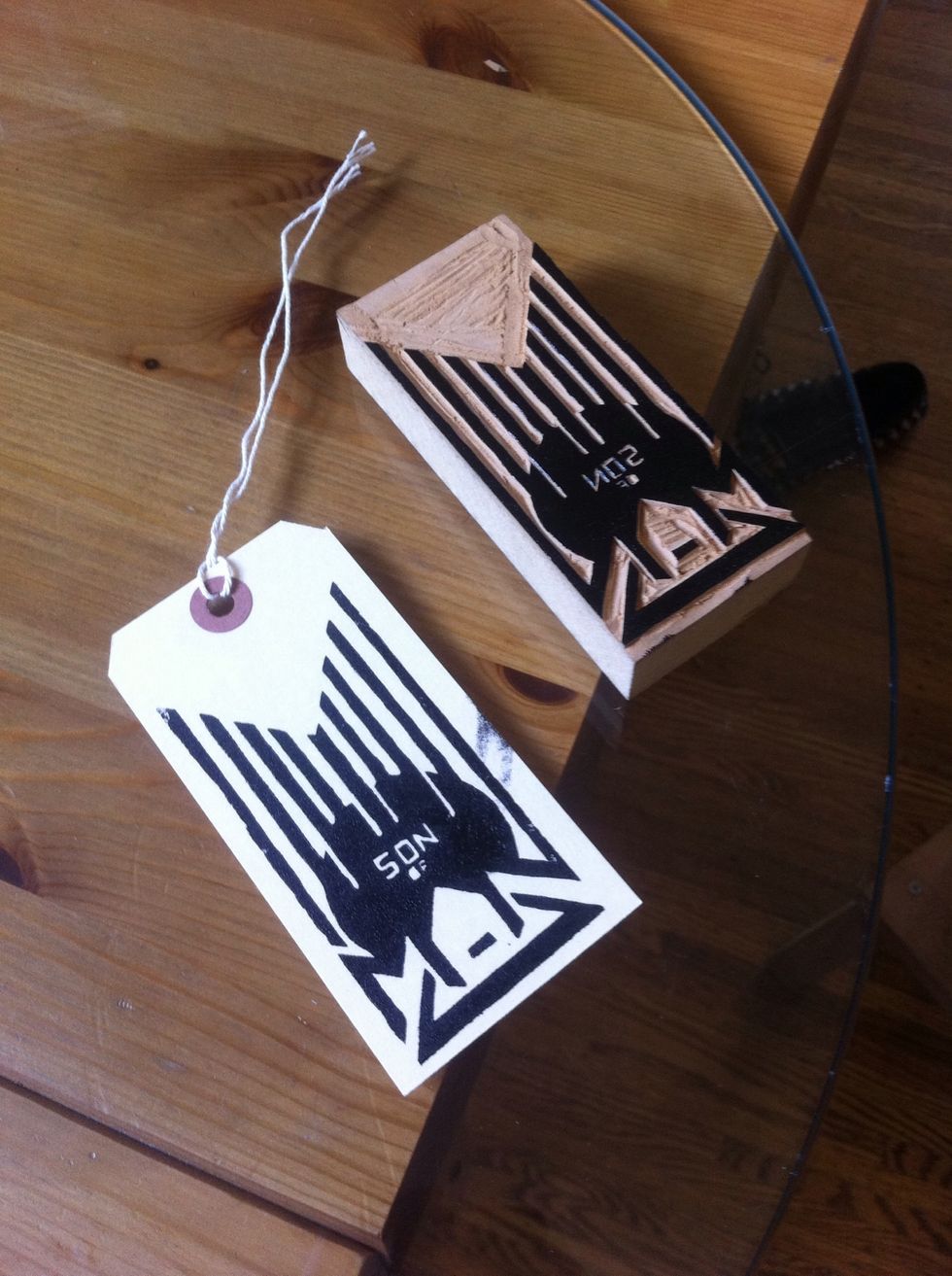 it may take a few tries but once you get it right you will have a brutal label for your beer.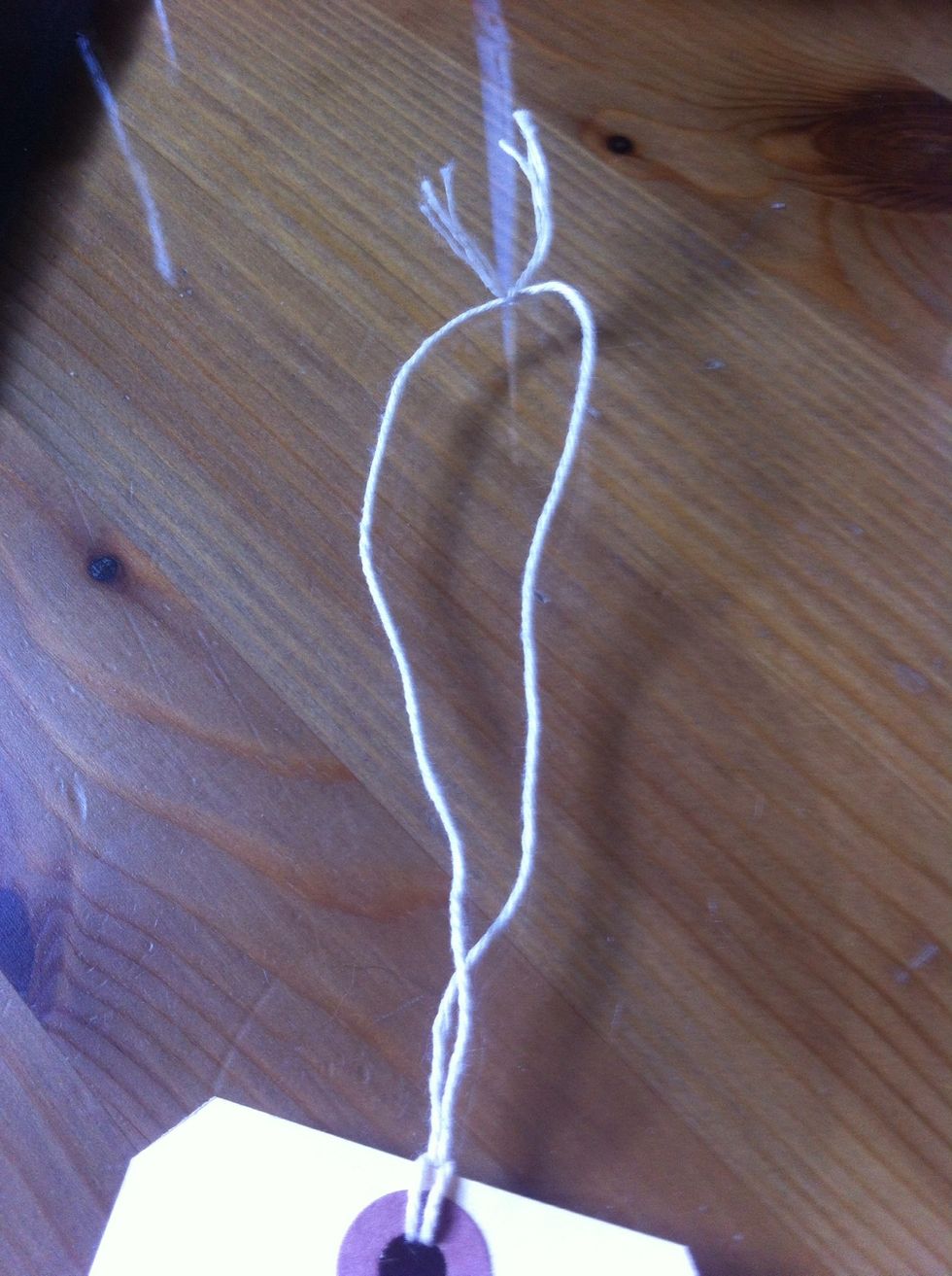 nope tie a knot in the top of the string on the label.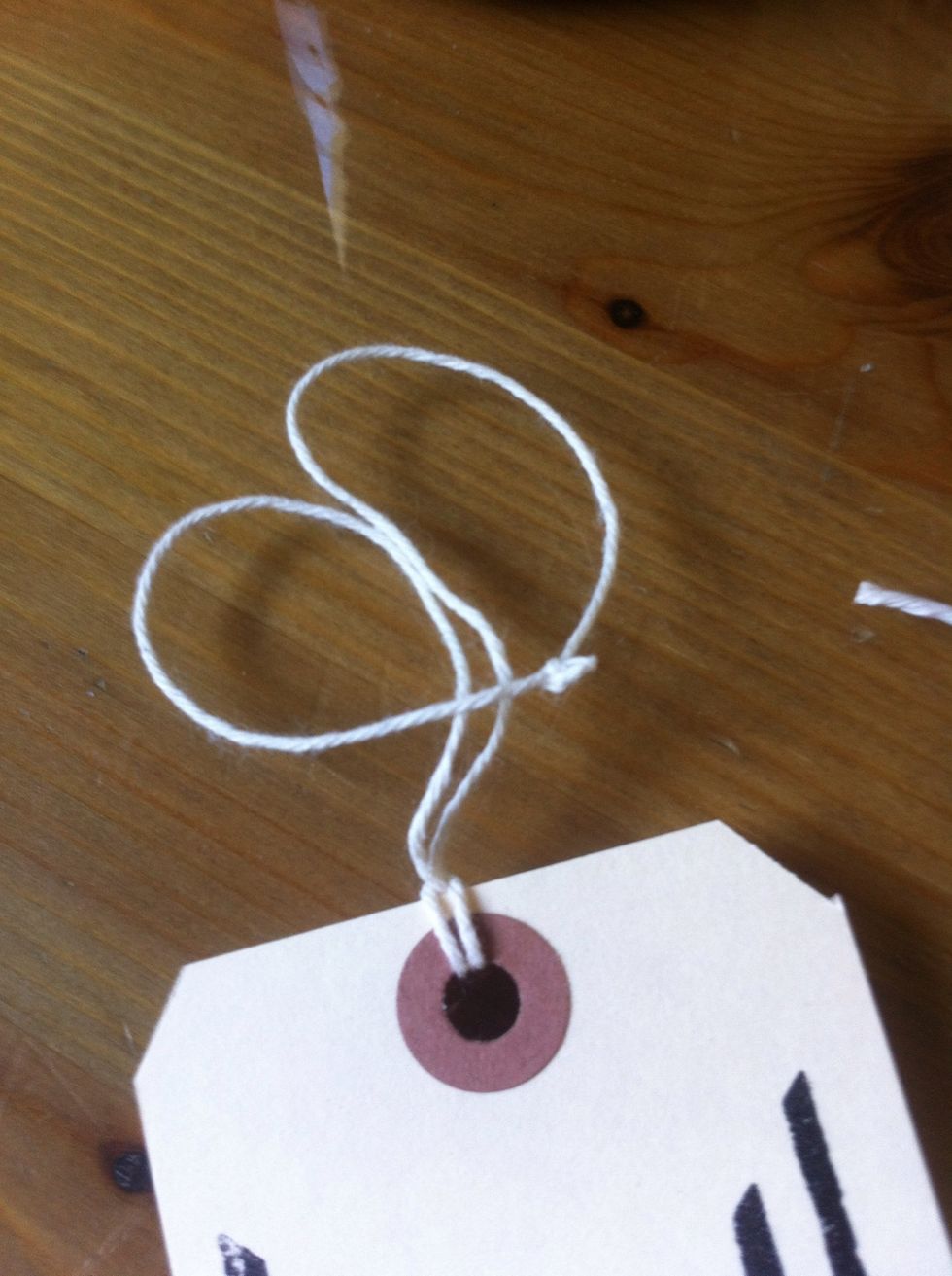 make a loop by folding the top of the loop down.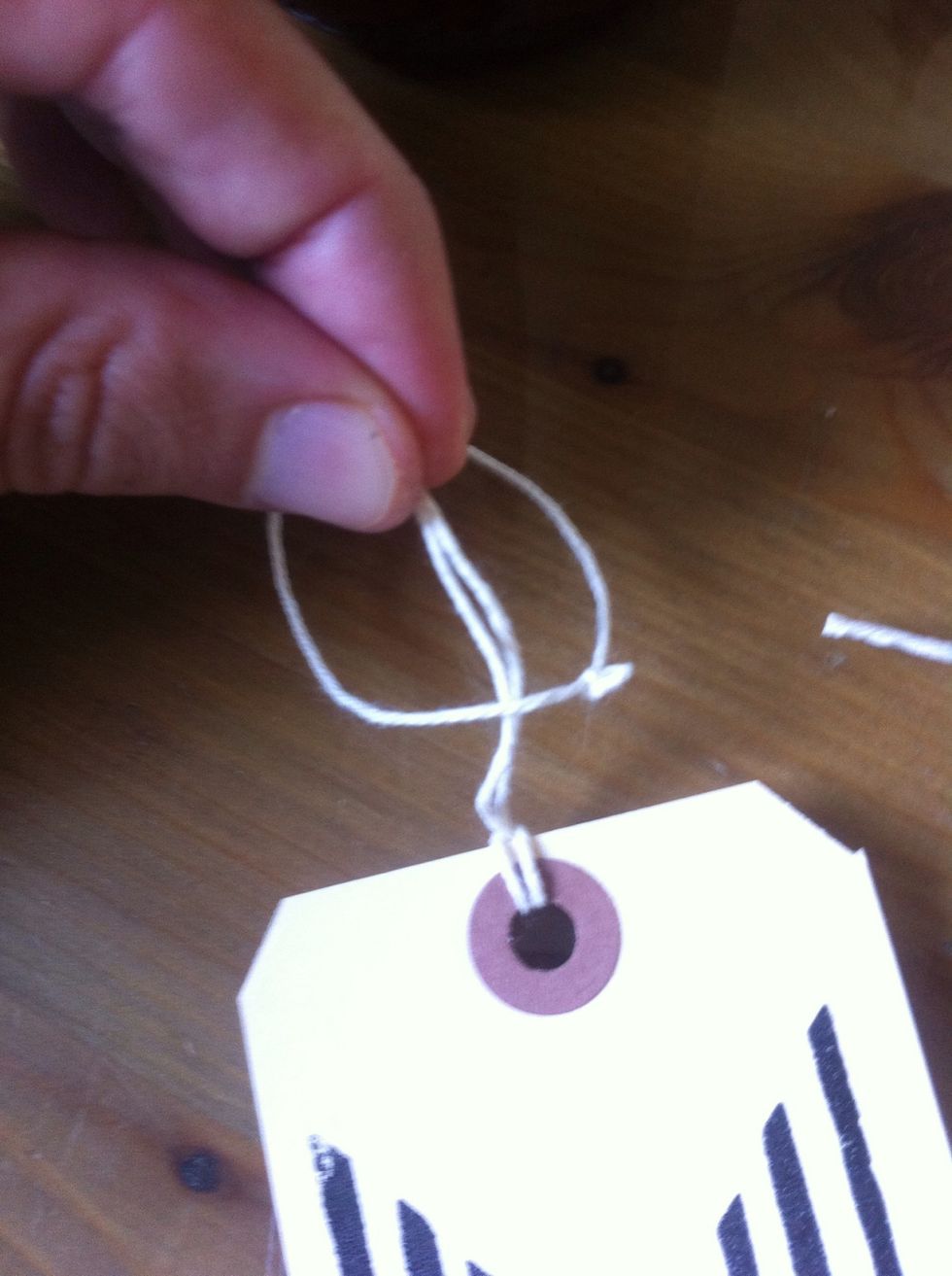 pinch the center and pull up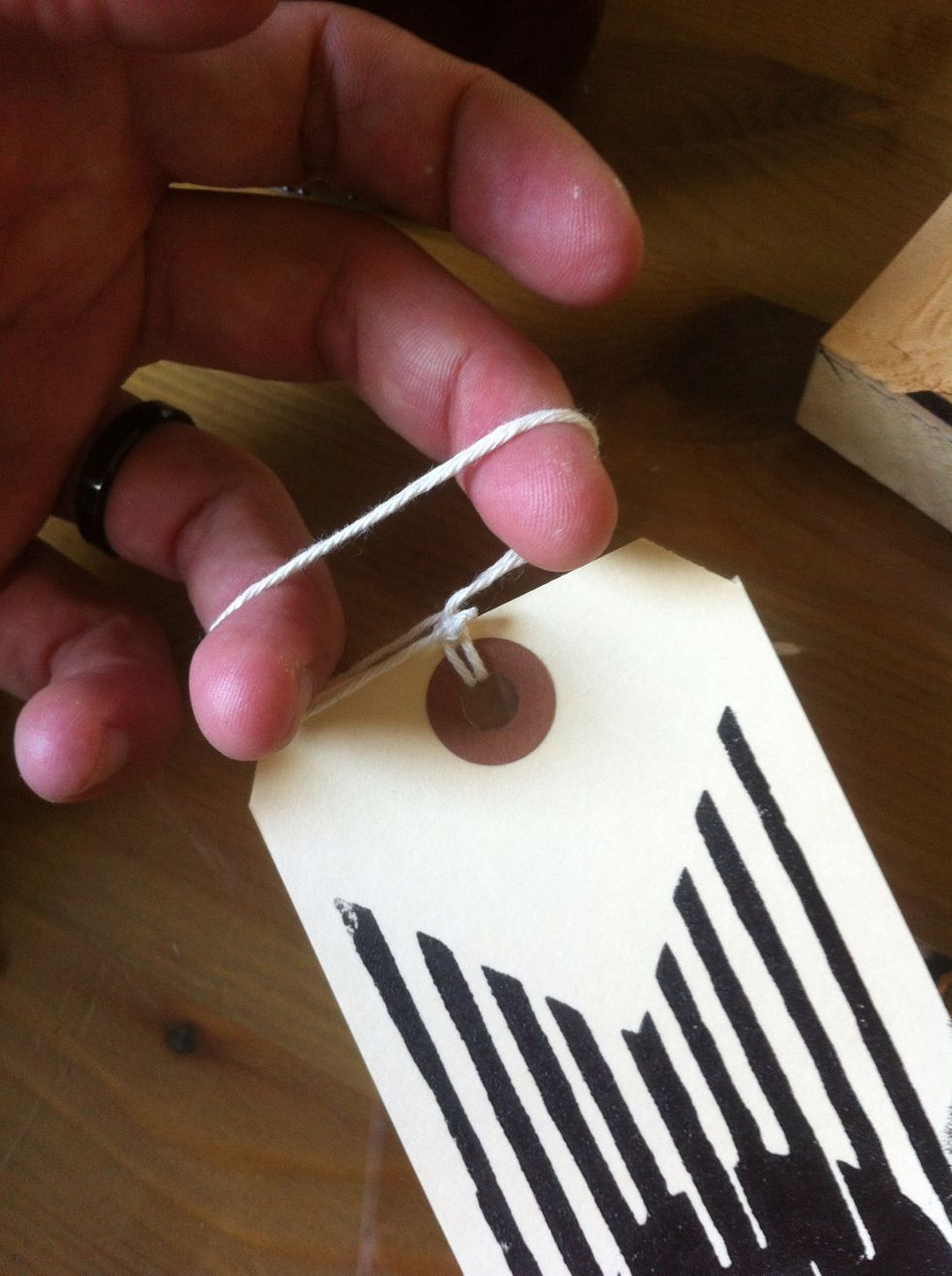 now you got a loop son.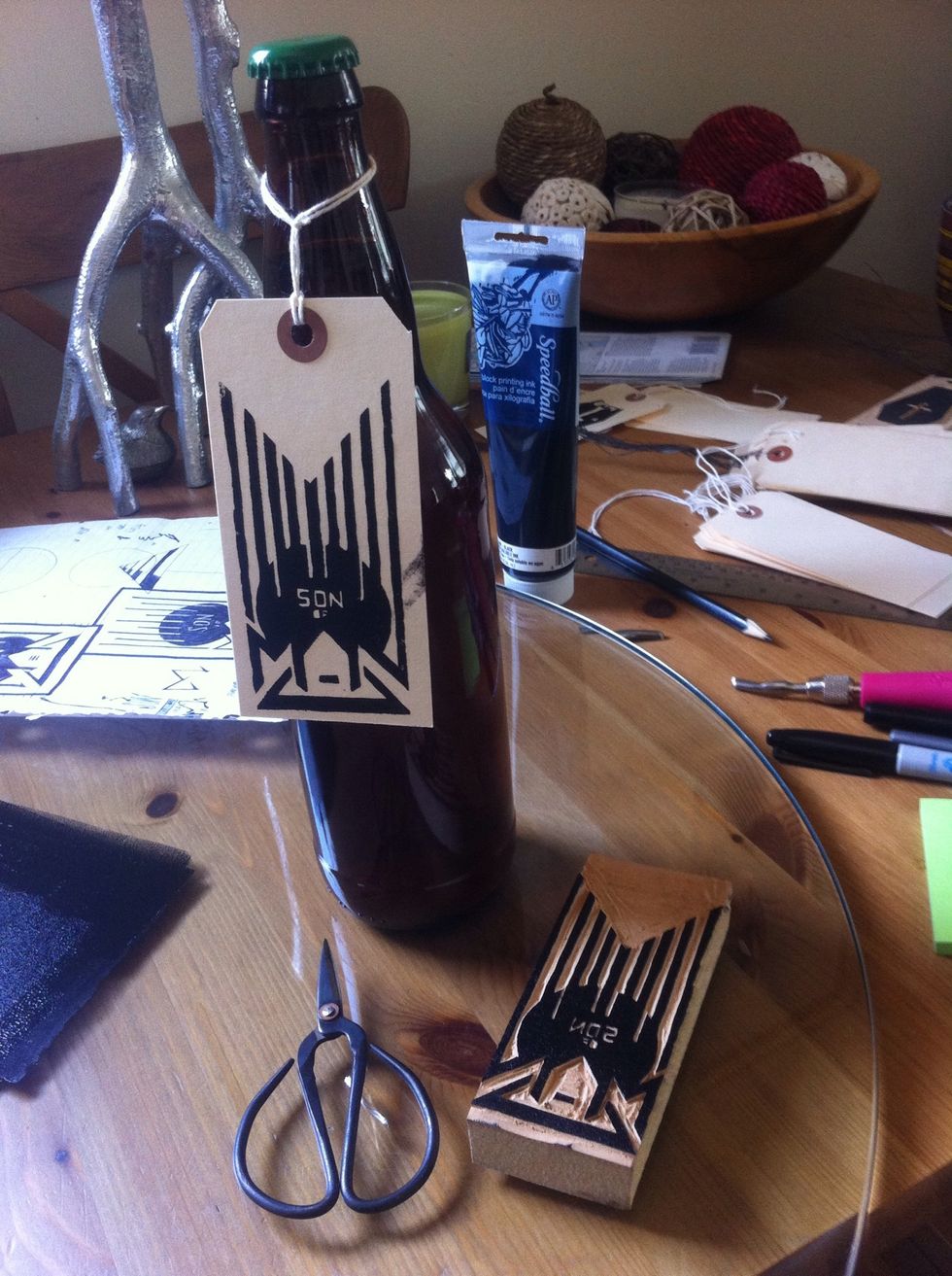 slip it over your home made brew. to see how to make your own beer, see my other guides. safe rule over your serfs young pharaohs.
pencil
sharpie marker
linoleum block
linoleum tool
a brutal design
ink
ink roller
shipping tags
your own homemade beer