Simple to make, with 5 ingredients. A great appetizer or main served with a salad. Ready in less than 20 minutes!
77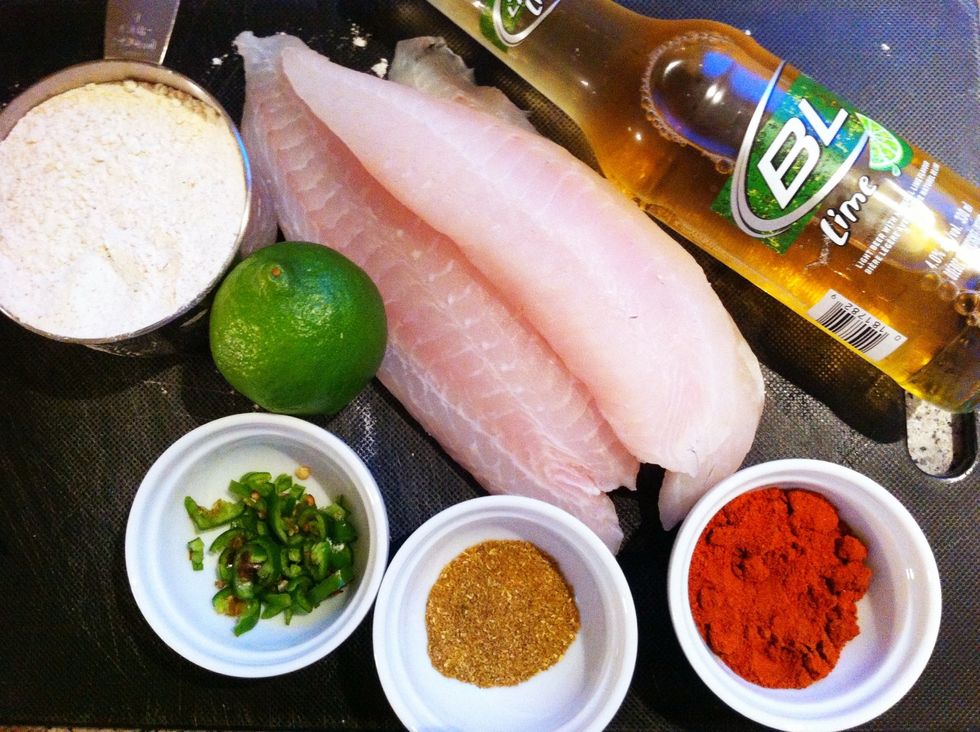 Ingredients.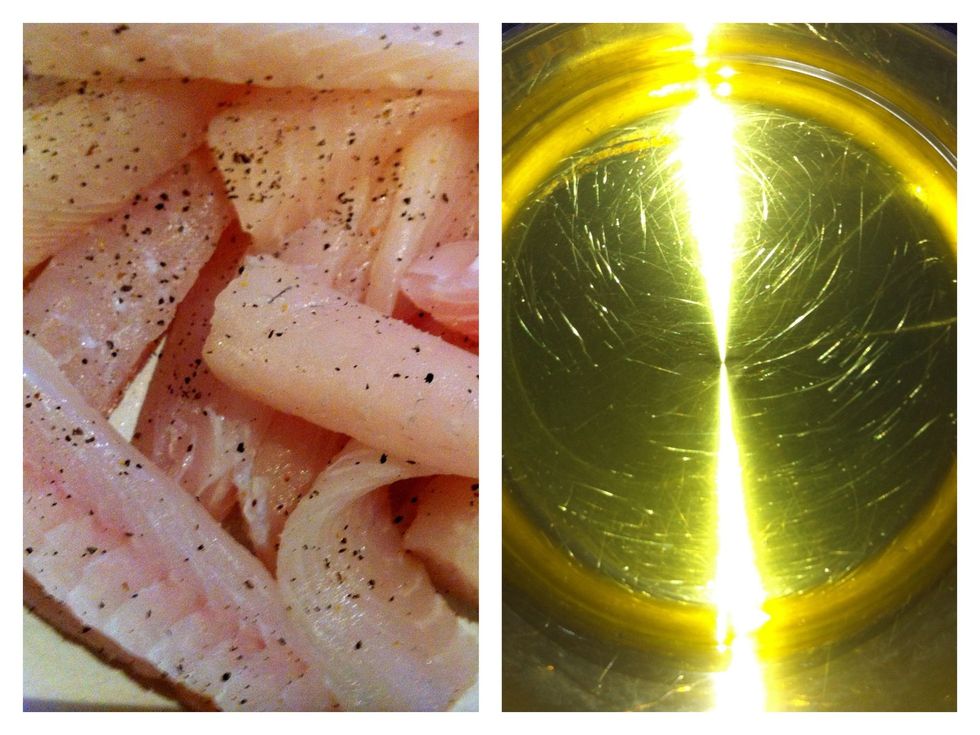 Cut fish into short strips, 1-2 inch thickness, add salt & pepper set aside. Heat oil for frying.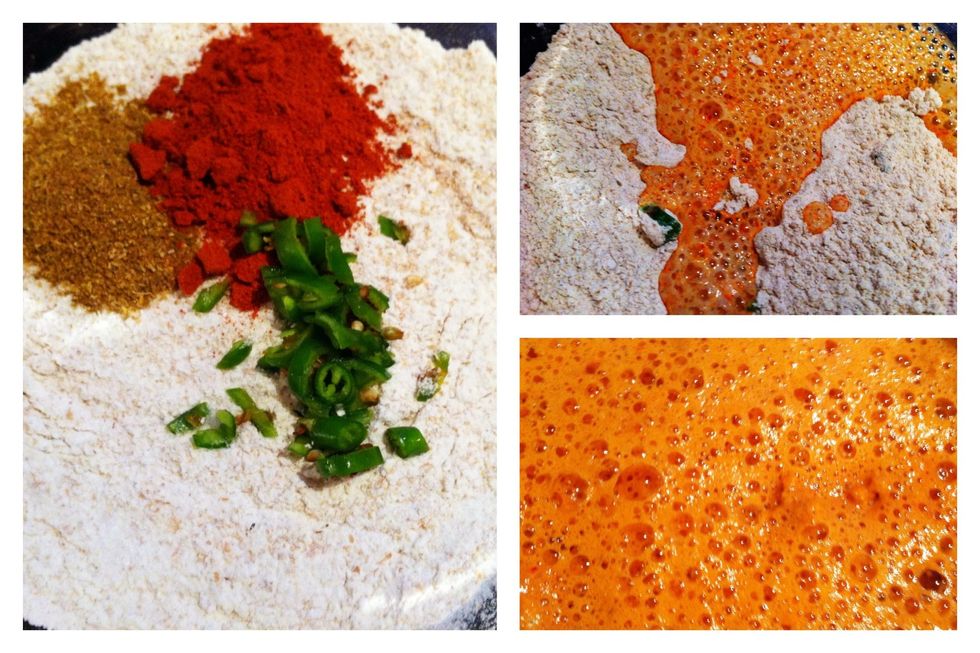 In a bowl combine flour, salt, dry spices & green chilly. Slowly add 1/2 beer bottle at a time & whisk. If batter is too thick add more beer, if runny add flour. Should be able to coat fish well.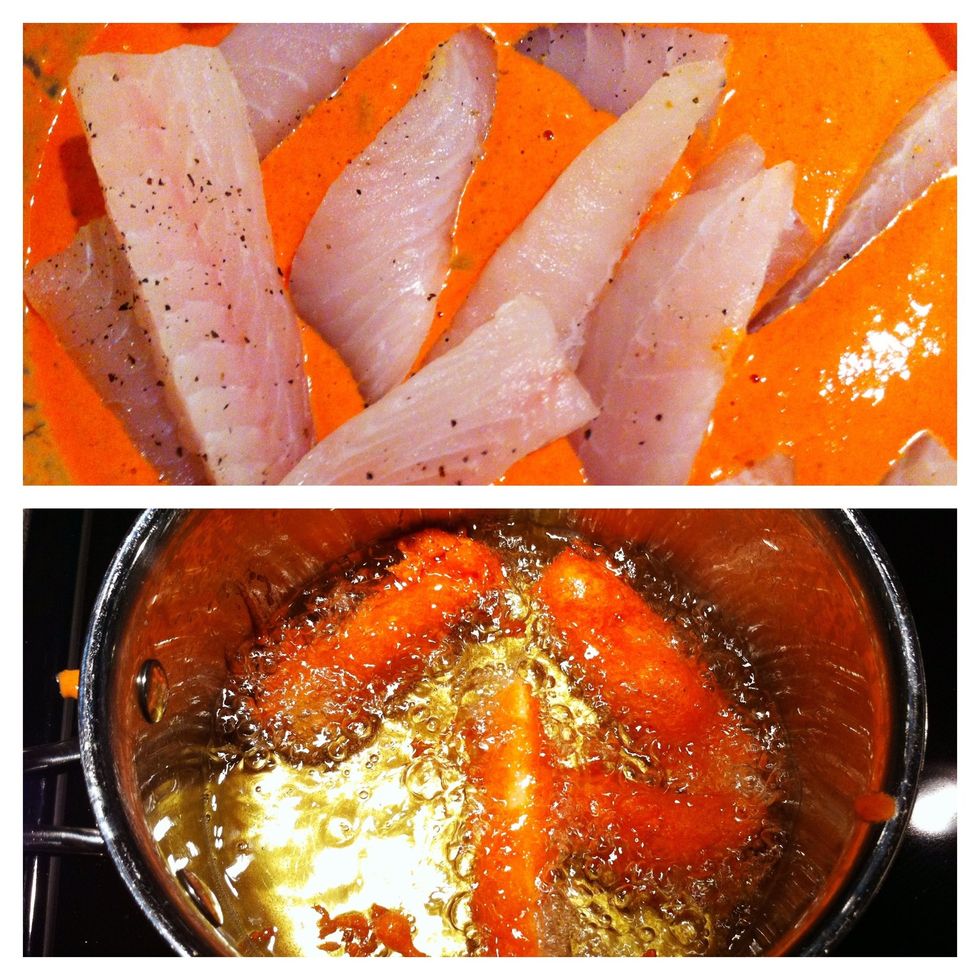 Add fish to batter, allowing it to marinade for 10 mins. Begin frying for 2-3 mins and flip. Fry until golden brown.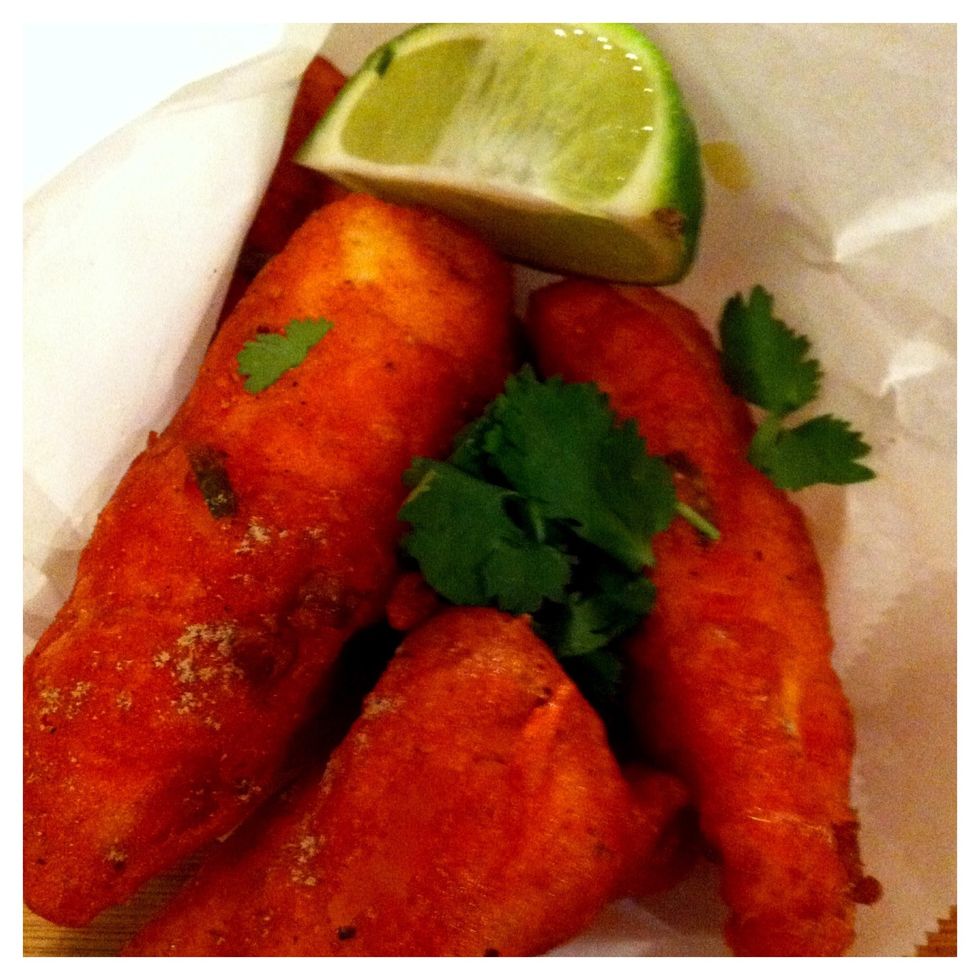 Voila! Wrap in parchment for presentation, serve with lime wedge! Sprinkle with salt depending on taste! Let me know if it's successful.
3.0 Talapia loins or fillets
1.0c While Wheat Flour
2.0Tbsp Ground Cumin
2.0Tbsp Ground Coriander
2.0Tbsp Tandoori spice powder, Paprika or Chilli powder
1.0 Bottles of beer
1.0 Green chilli chopped
Oil for frying
Salt and pepper to taste