How to make beer at home
This is made using Muntons Gold Porter Homebrewing Kit (11.5L).
7
Clean your equipments: fermenter, spoon and airlock
Mix in an atomizer 500ml of water and 1.5cap of sanitizer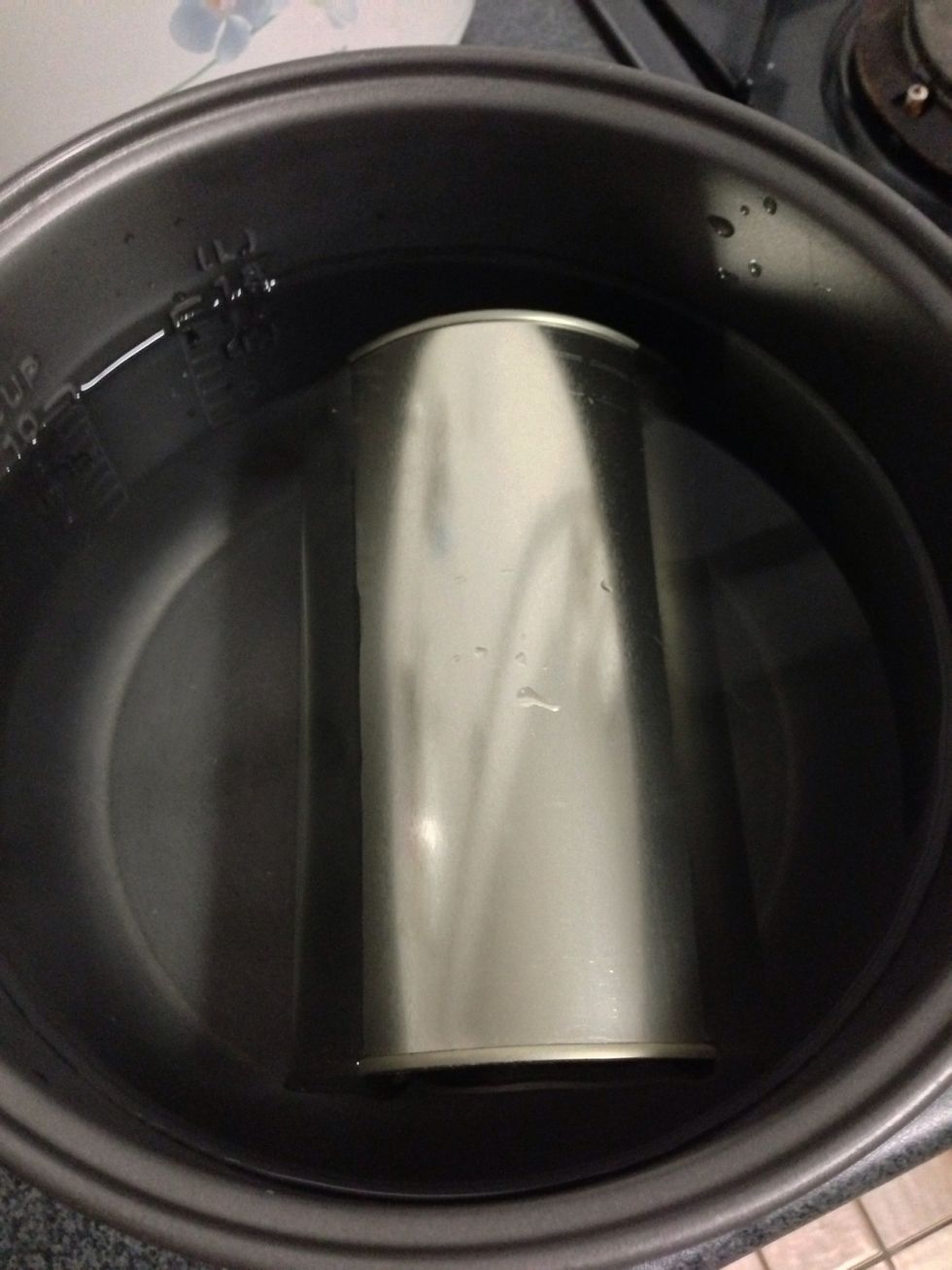 Soak in hot water the Muntons Gold Beer Kit to soften the inside.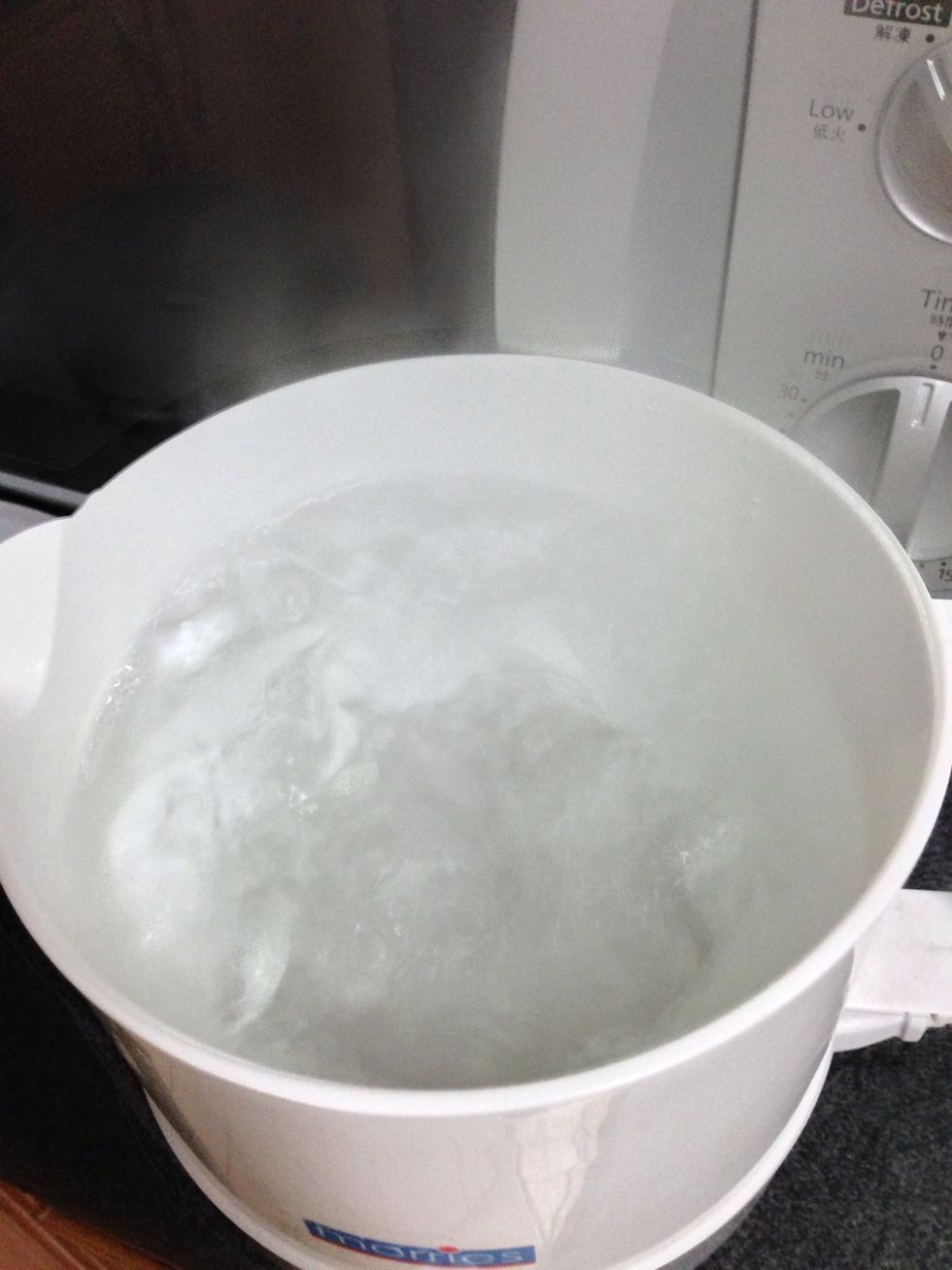 Boil 1.5 Liter of water and pour 1L into the fermenter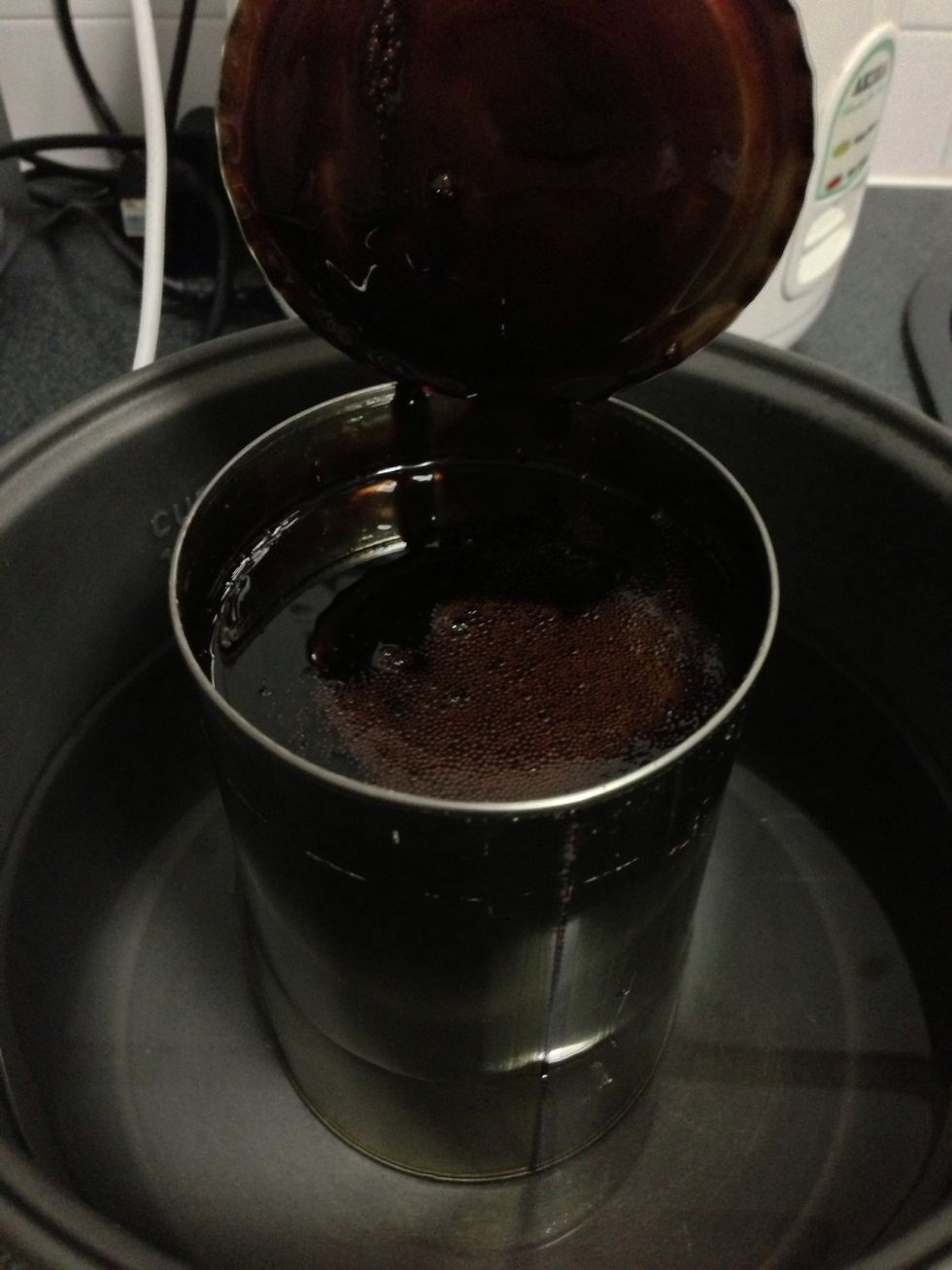 Open the beerkit can using a sanitized can opener and pour the malt extract into the fermenter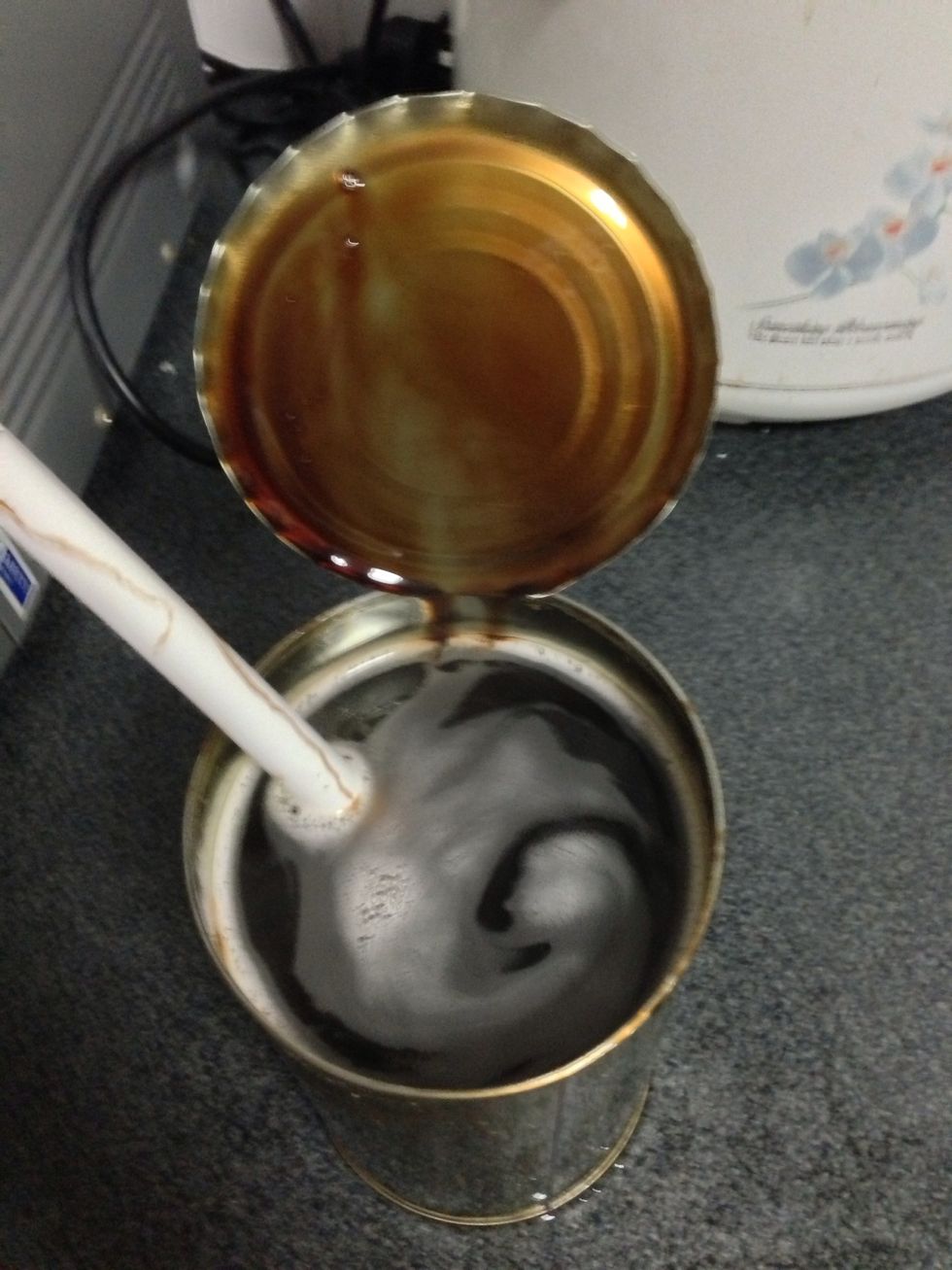 Use the .5 L of boiling water to clean the can as every drop of malt counts from the kit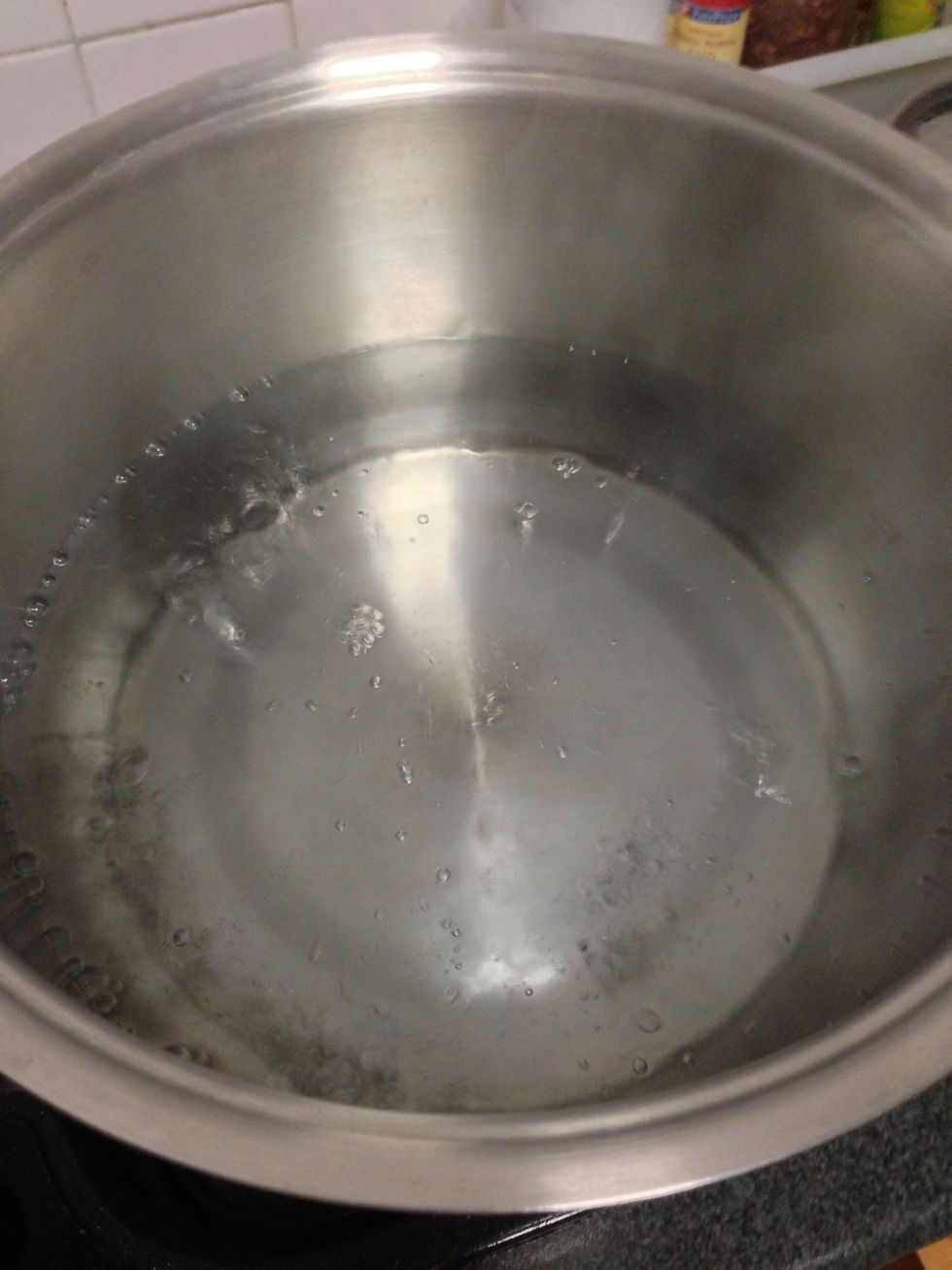 Pour as well 3L of hot water into the fermenter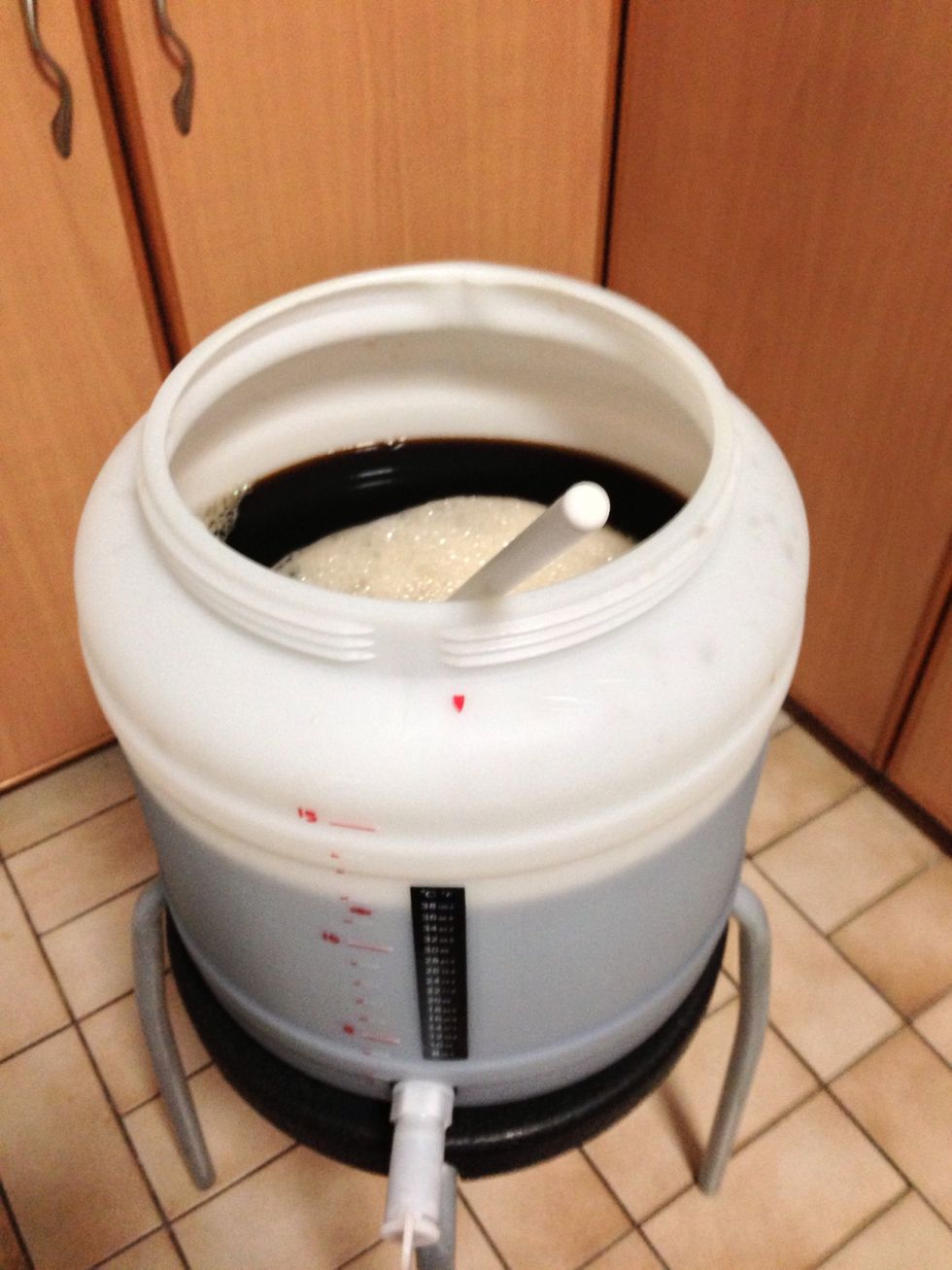 Not pictured was the 6 liters of cold water, pour it as well into the fermenter and you will have something like this which is called the wort. Mix the wort with your spoon.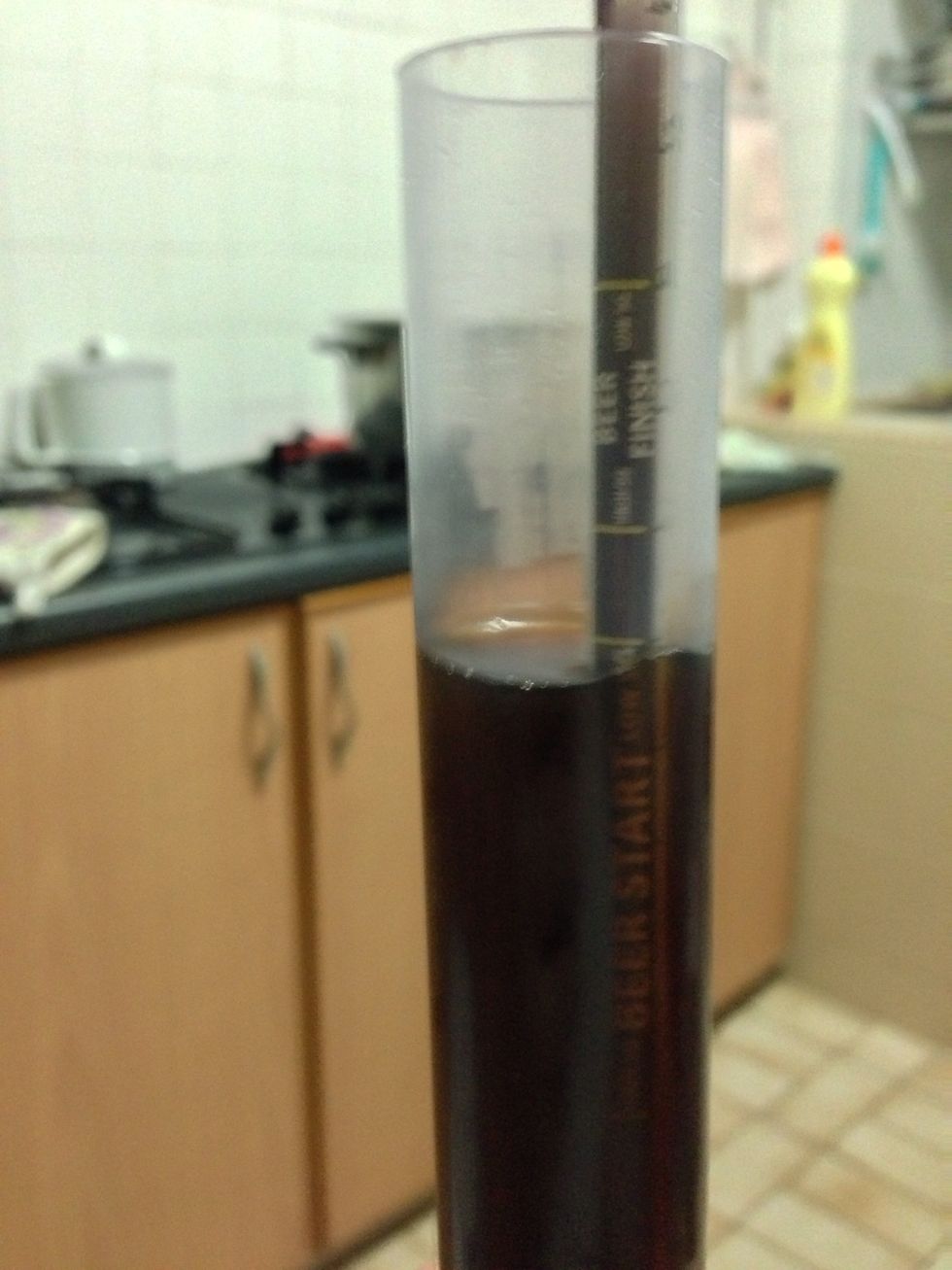 Using an hydrometer, measure the gravity of the beer. It should be on the beer start level, somewhere between 1040 to 1080.
Once the temperature of the wort reached 20-27 deg Celsius, you may now pitch in the yeast.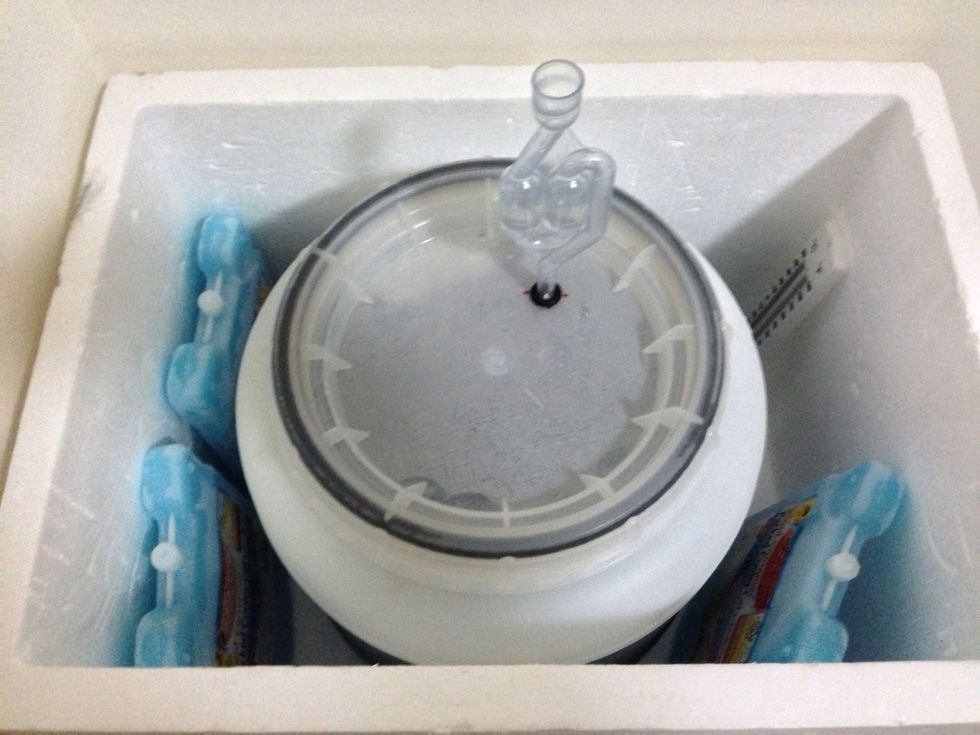 Sanitize the lid and close the fermenter tightly. Sanitize the airlock and put it on the lid. Pour some water into the airlock.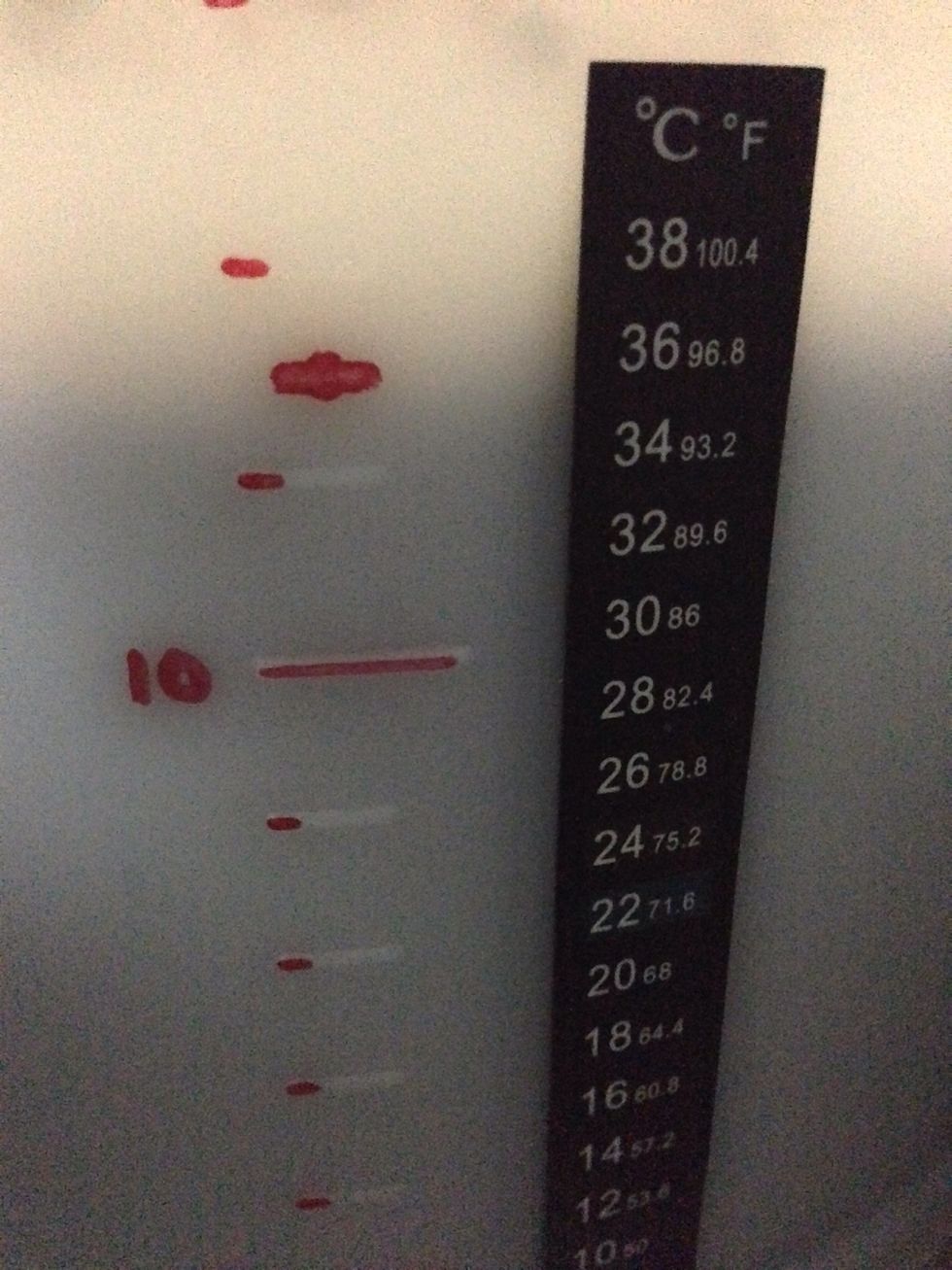 After 24 hrs, a thick froth should be visible on top. Maintain the temperature of your wort. Mine is at 22 deg. Celsius.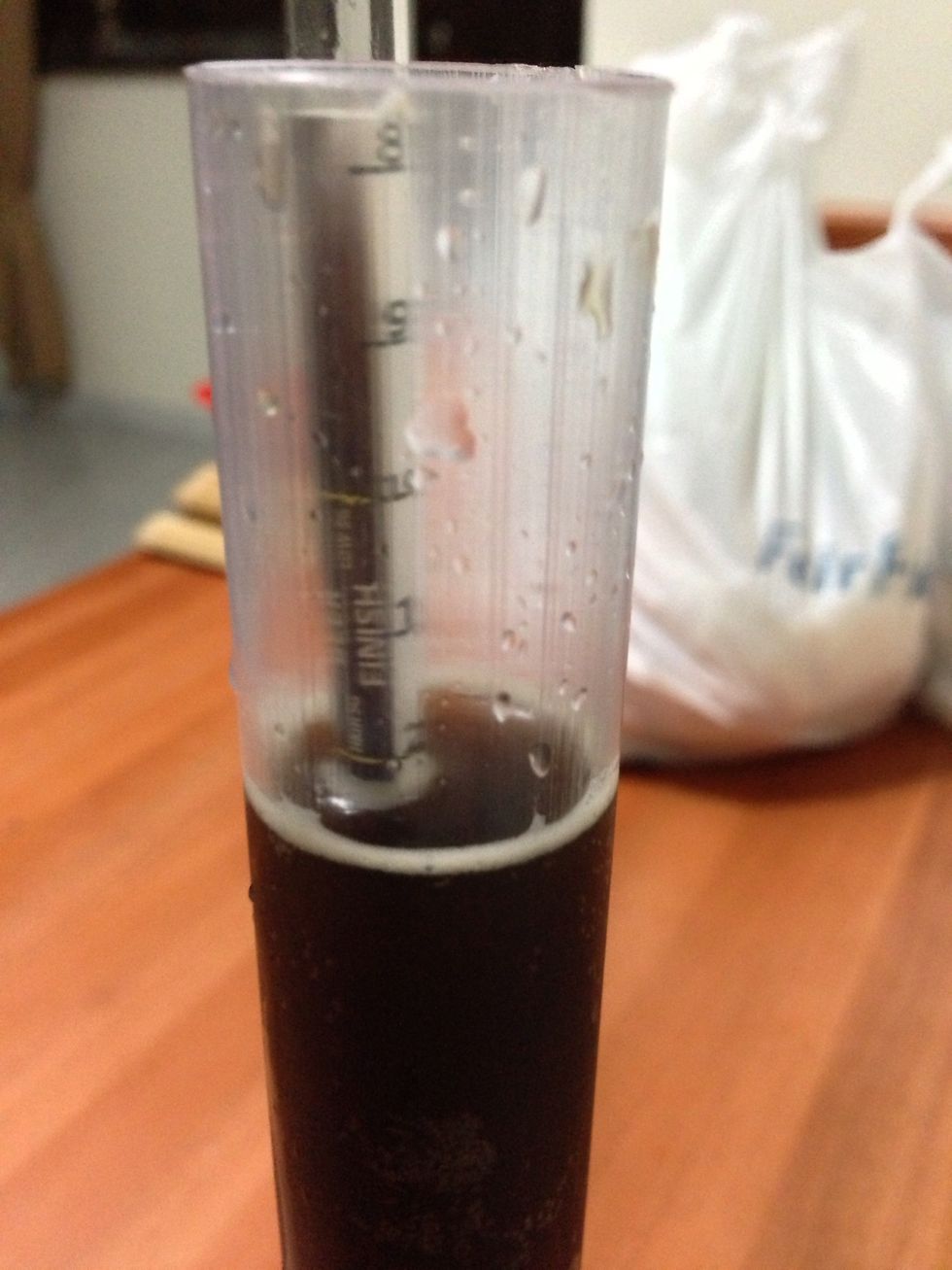 After 48 hrs, check the gravity. Almost there 👍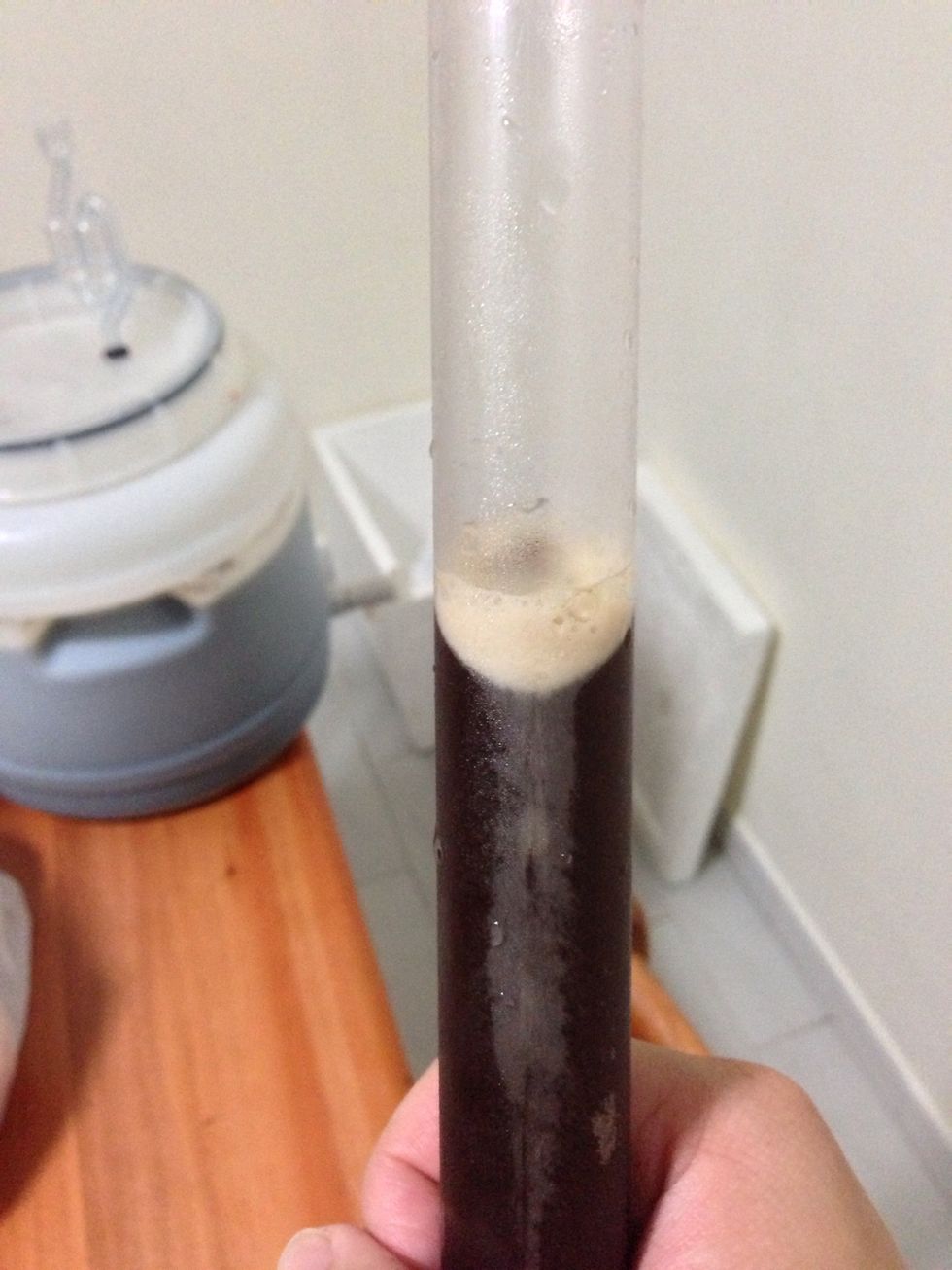 Taste test... roughly like a flat Guiness beer.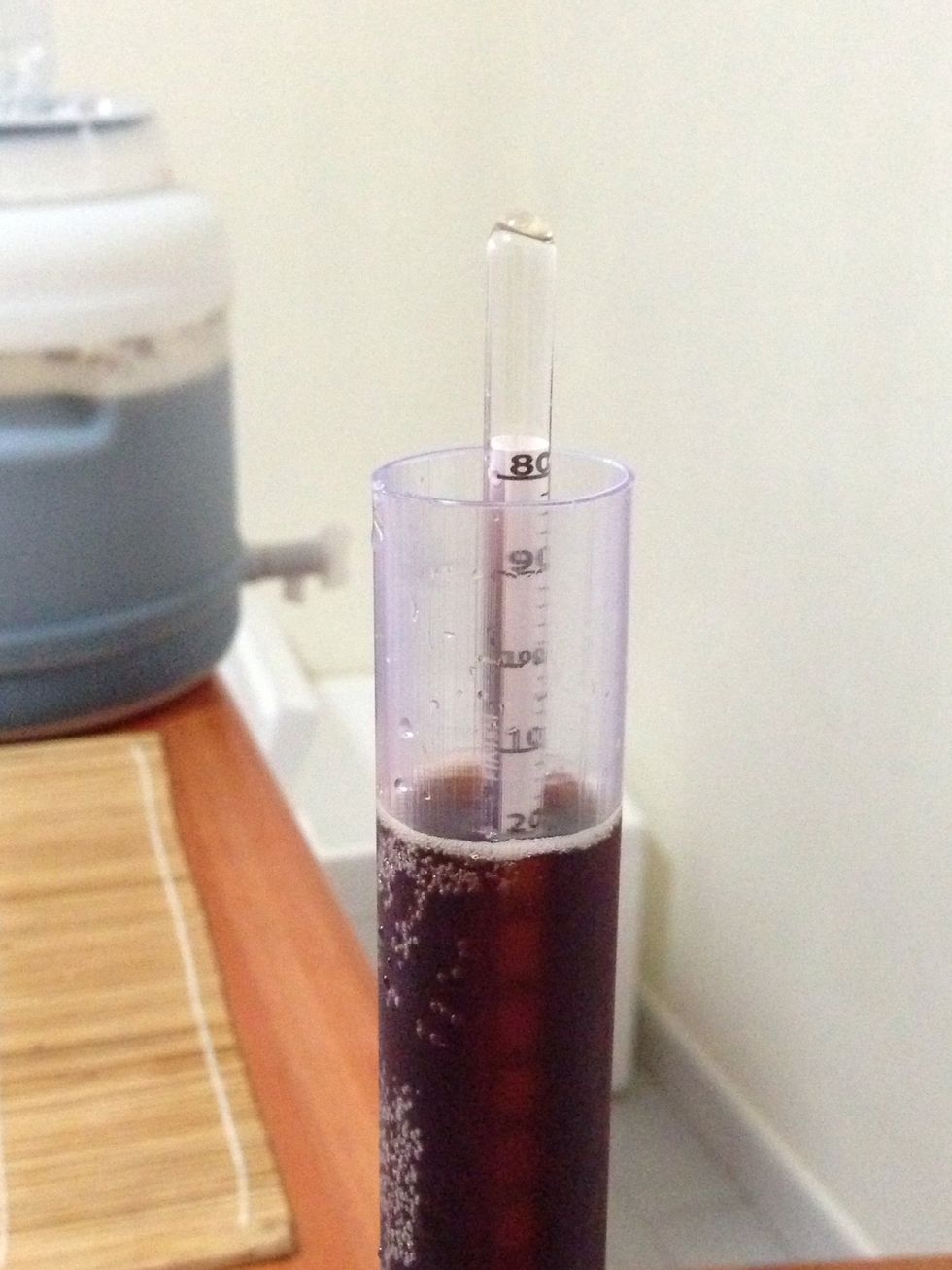 Day 5, it already hit above 1020.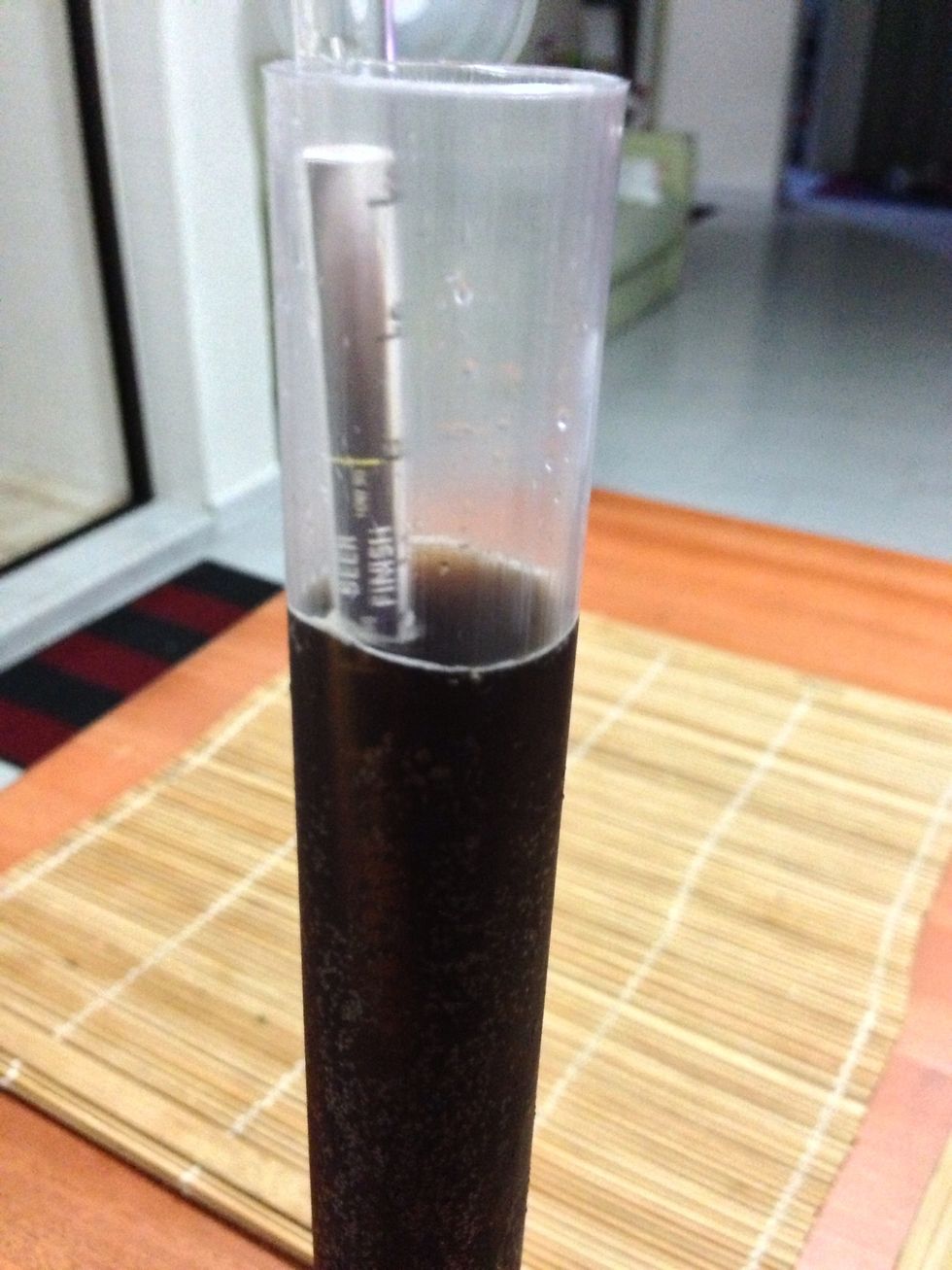 Day 6 and Day 7, gravity has stabilized at 1016 which is an appropriate FG. Should now be ready for bottling. 👌😄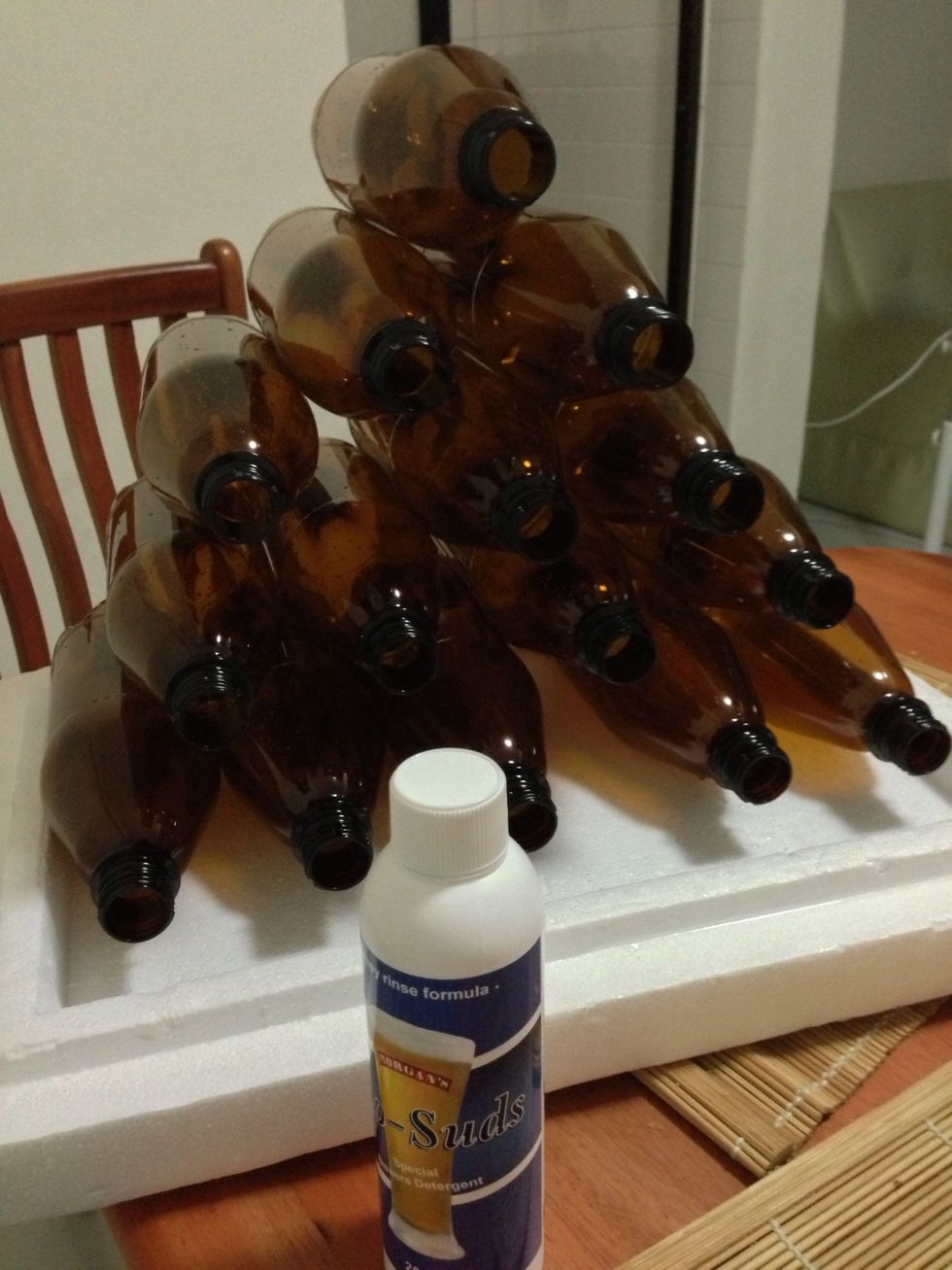 Clean the bottles.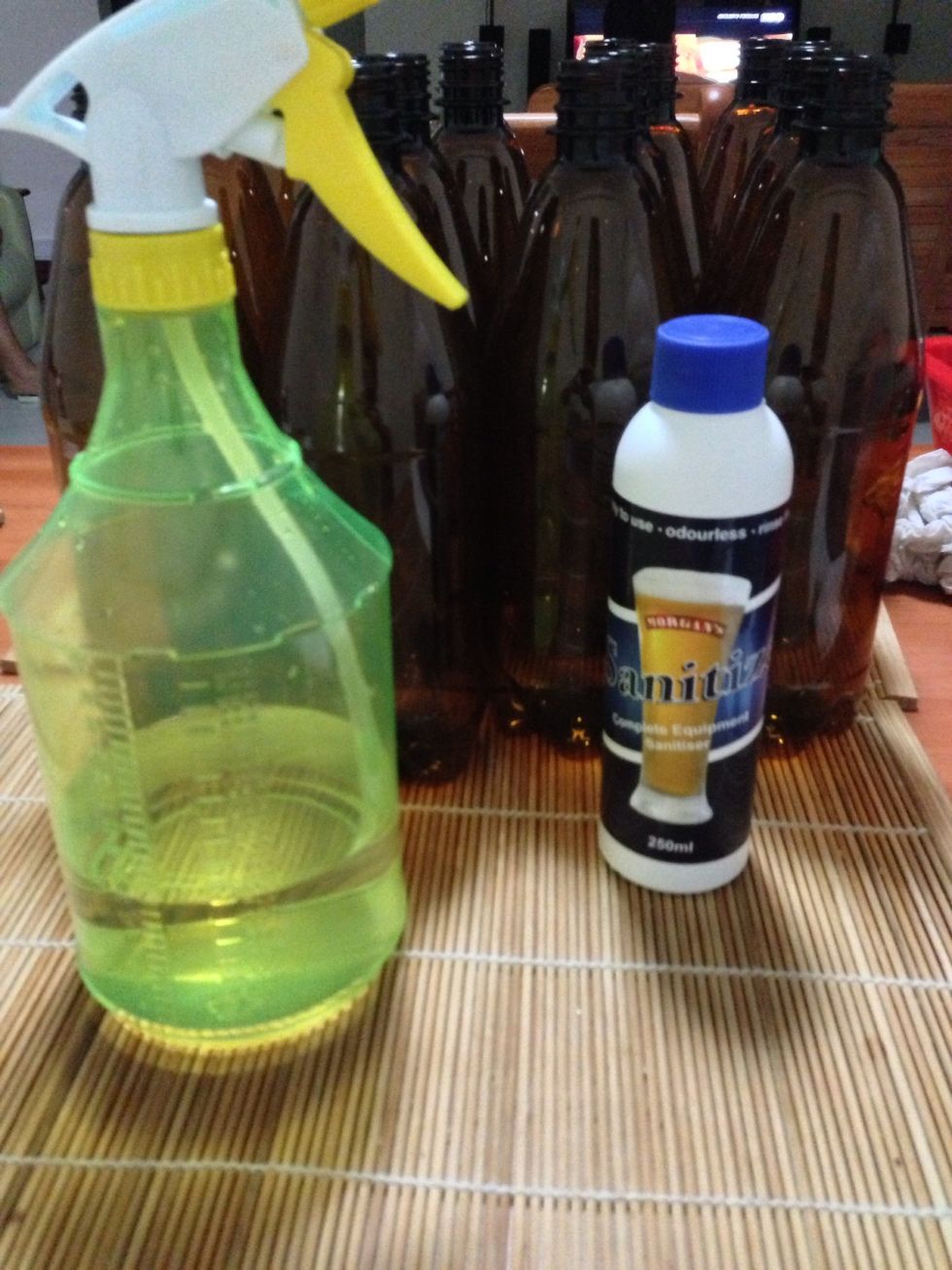 Sanitize the bottles.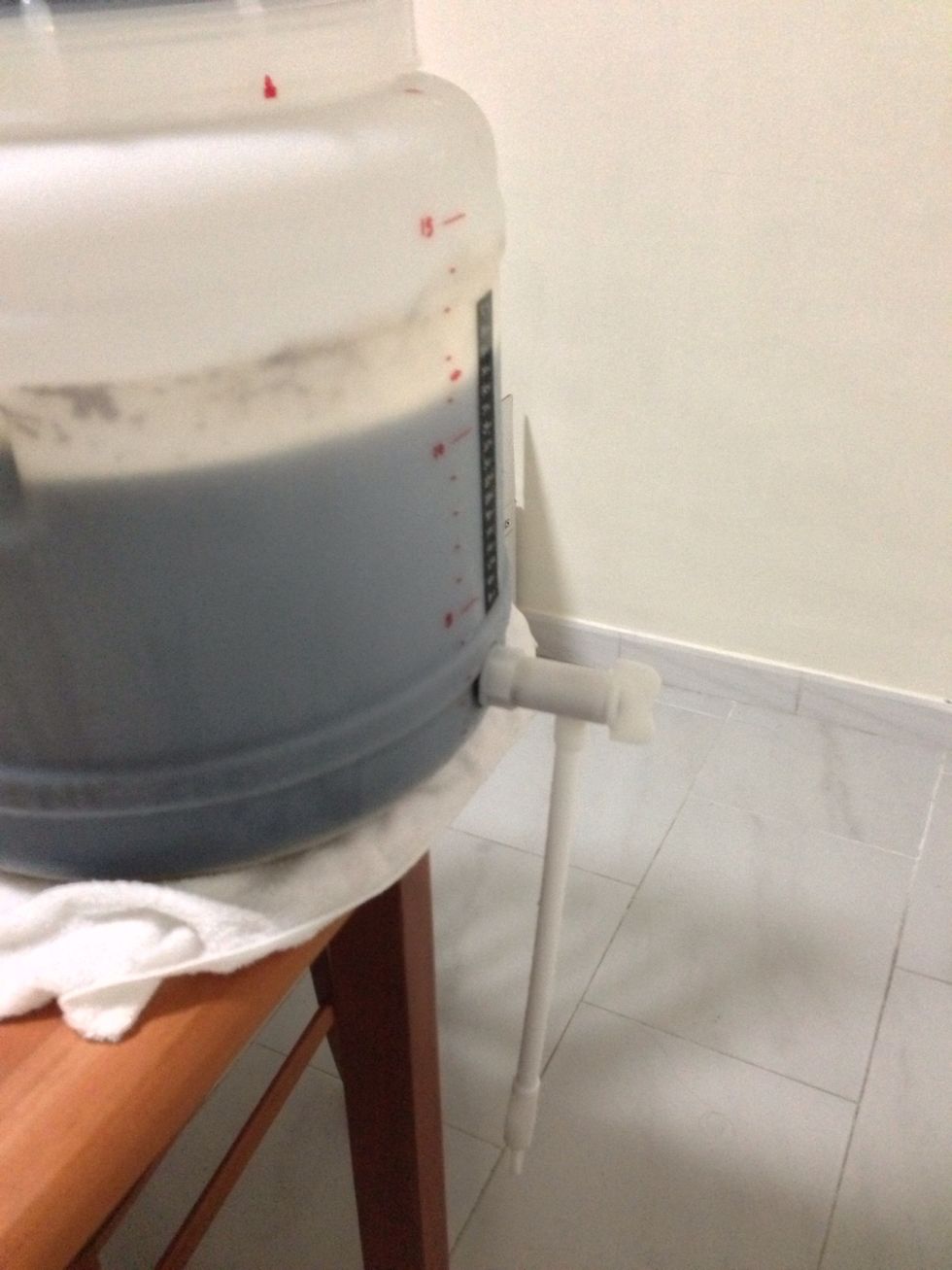 Insert the bottling tube and valve into the tap.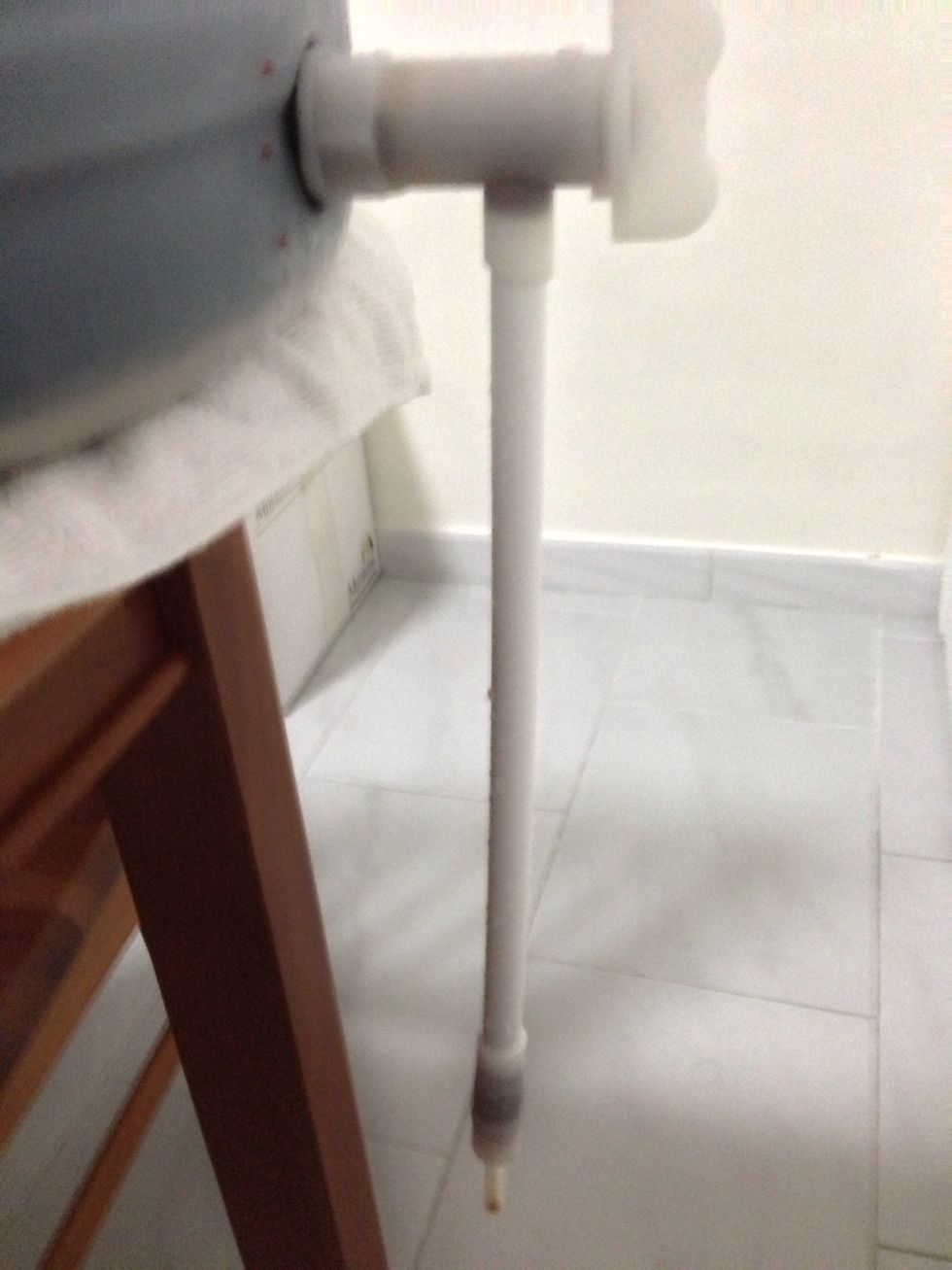 Open the tap and let the beer flow into the tube, it will not drip until the valve was pressed upward.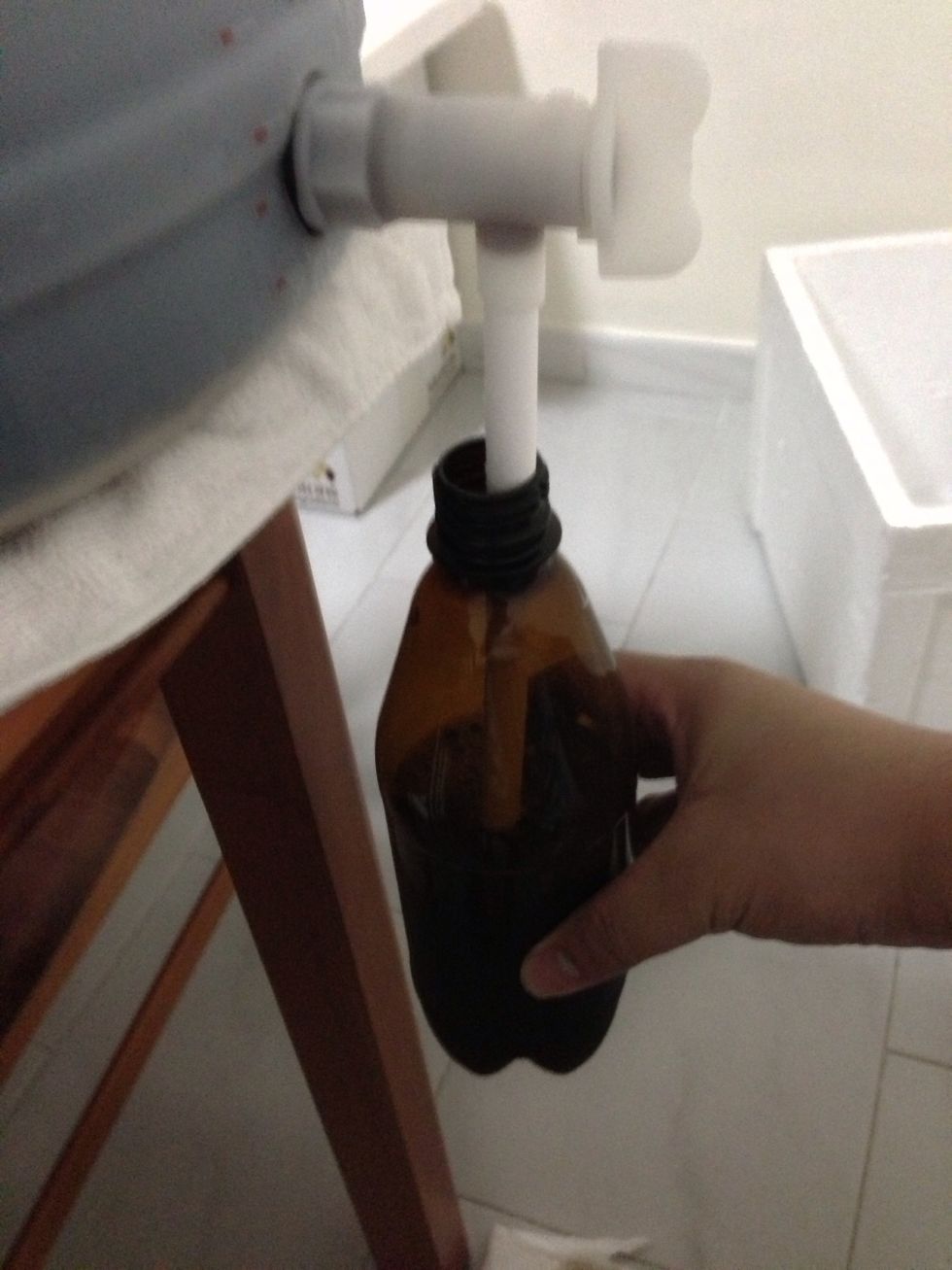 Insert the tube into the bottle until it reached the bottom, press the valve upward in order for the beer to flow in. Starting from the bottom will eliminate air into the bottle.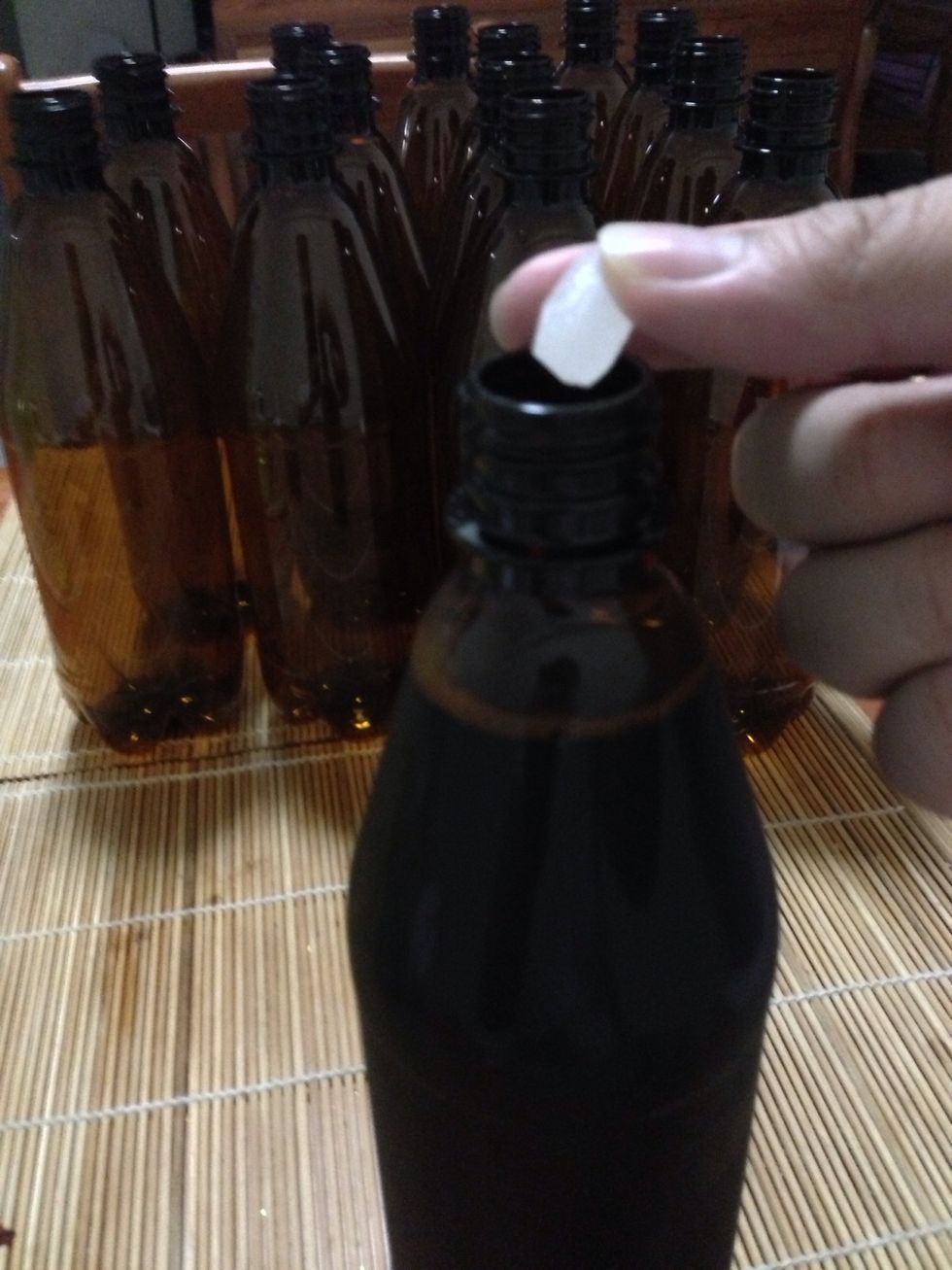 Drop in 2 carbonation pieces.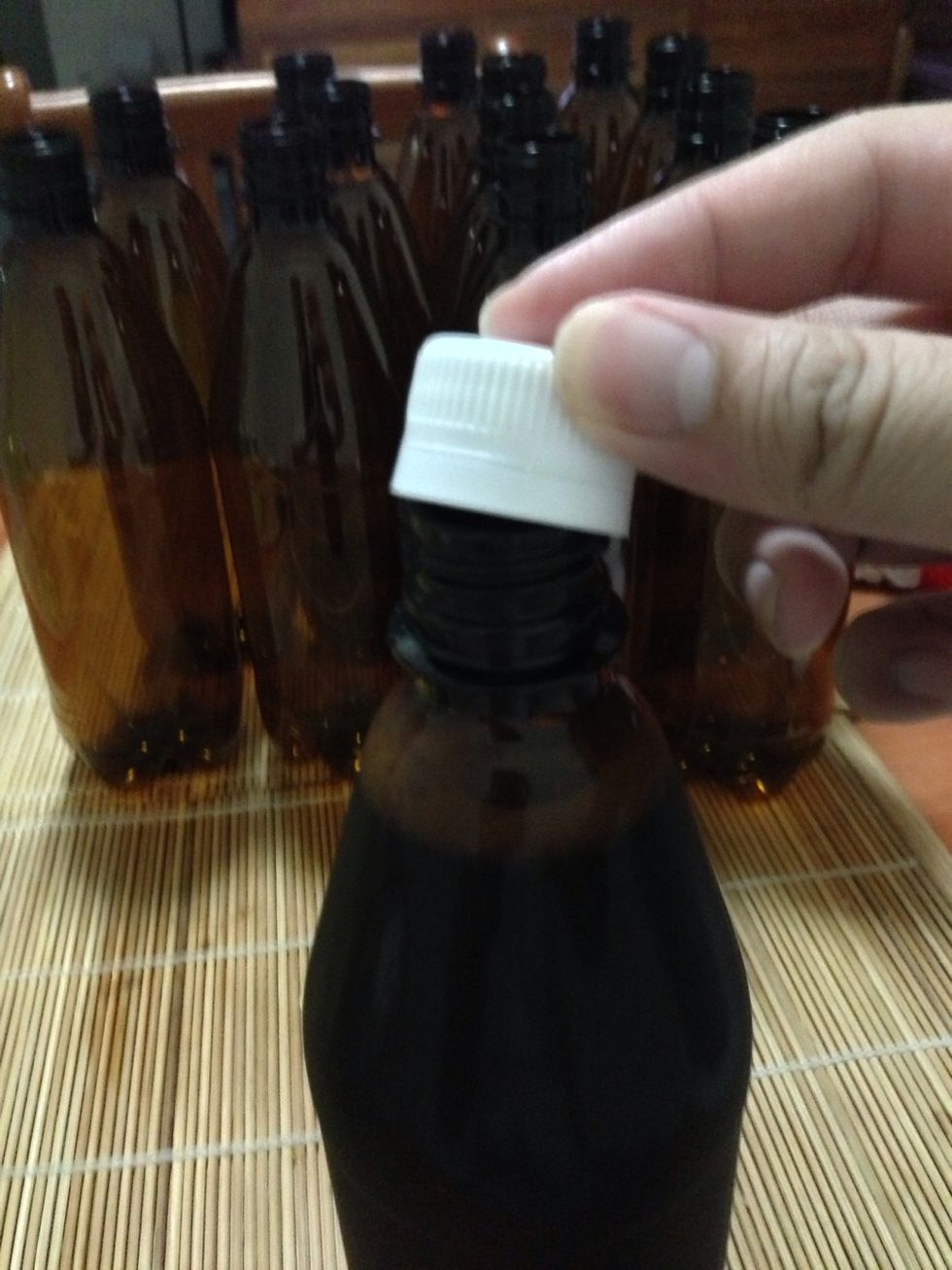 Put the cap and screw in tightly.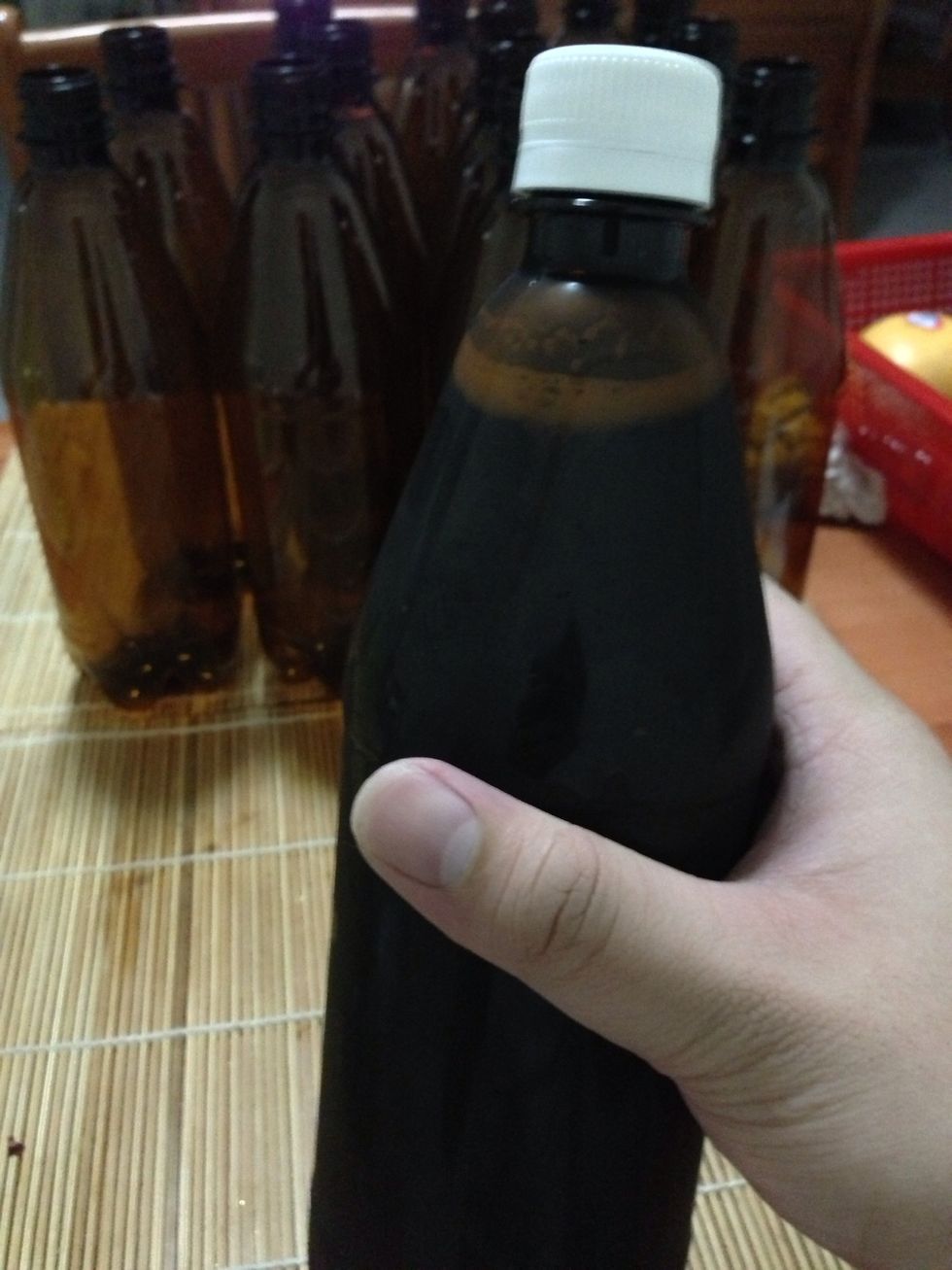 Give it a gentle shake.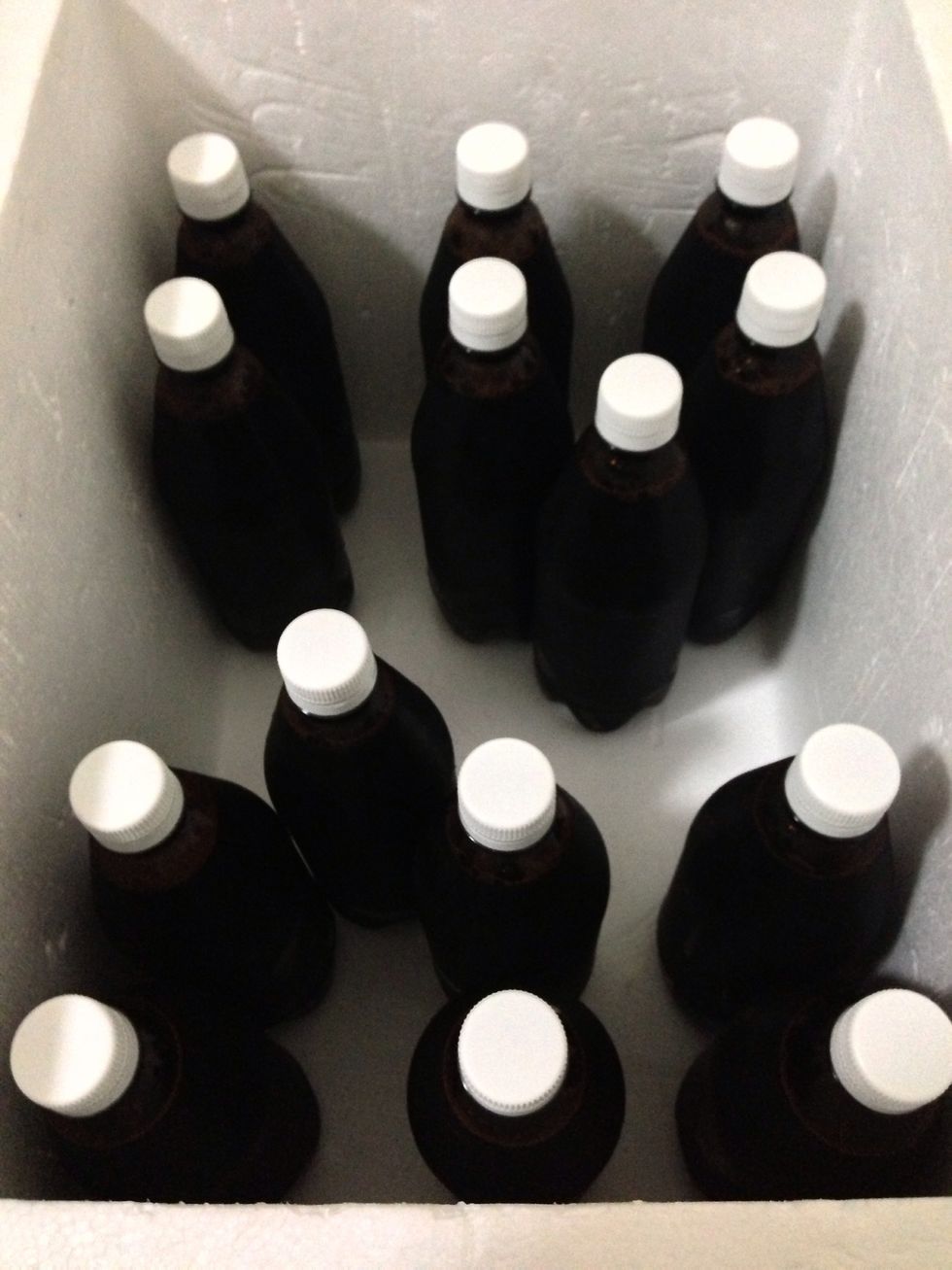 Fill in all the bottles and store at 20-25degC for a week in order for it to do natural carbonation (maturation).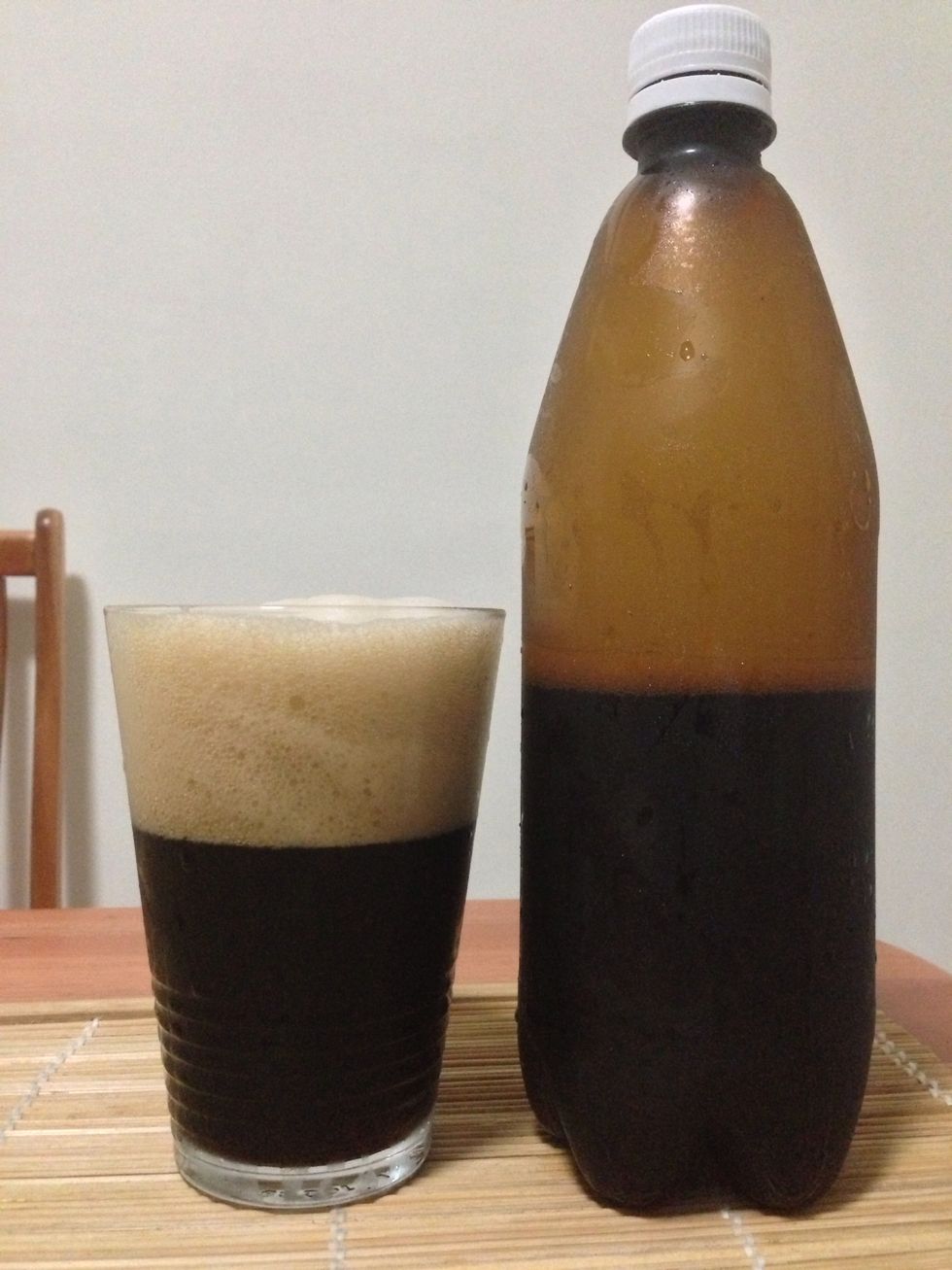 2-month old beer!!!
1.0 Can Muntons Gold Porter Kit
6.0l Cold Mineral Water
3.0l Hot Mineral Water
1.5l Boiling Mineral Water
1.0 Muntons Dry Yeast
Singapore / Sta. Ana, Manila