Prepare all yhe ingredients!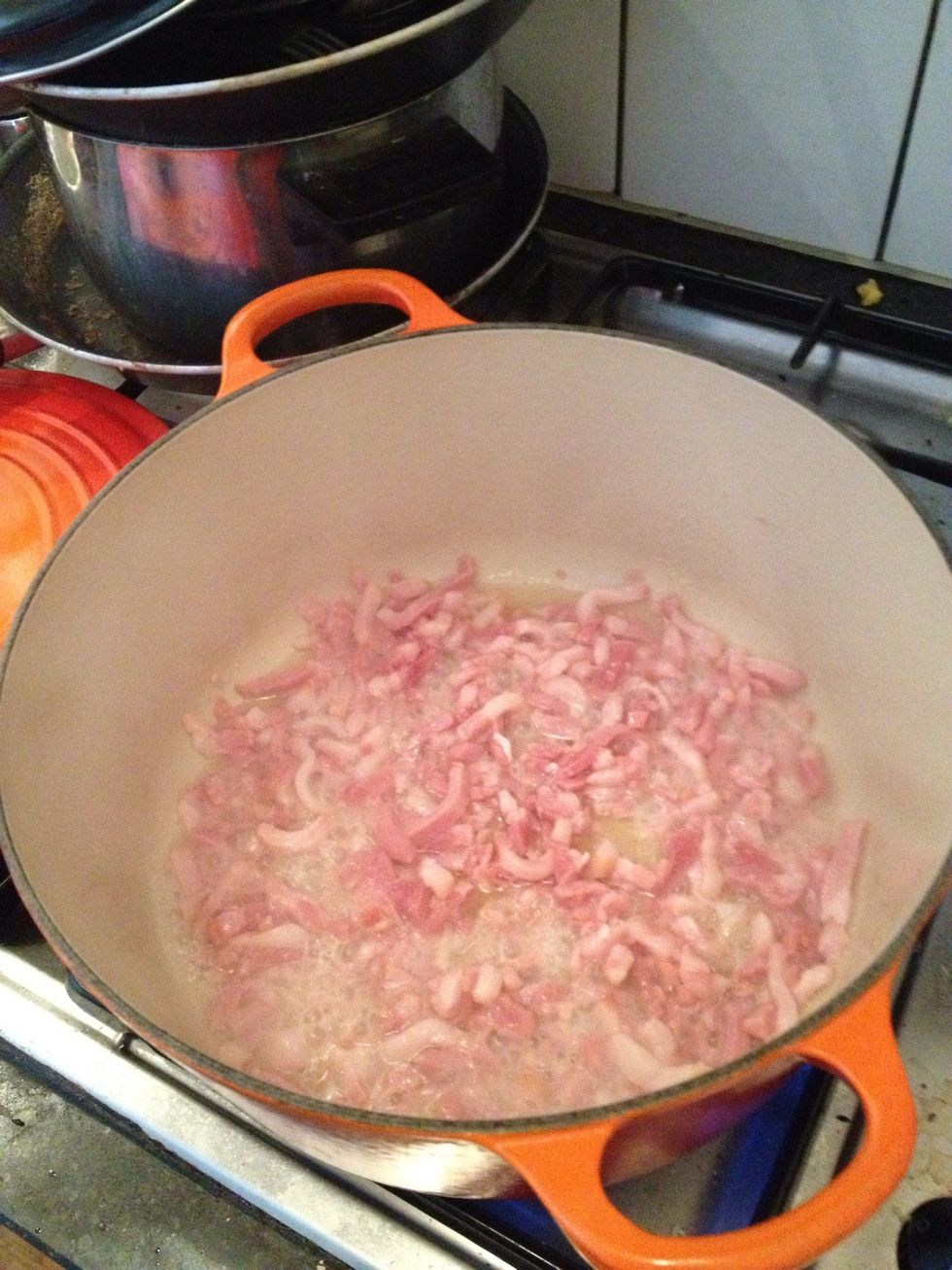 Bake the spek/bacon on high heat for few minutes
Add unions, garlic and all the spices. Let it simmer on medium heat for 5 minutes. Keep stirring!
Add carrot and parikas. Stir it well and keep on medium heat while you sear the meat in a separate pan.
Lightly sear the meat in butter or olive oil. Just to give it some color. I used veal this time.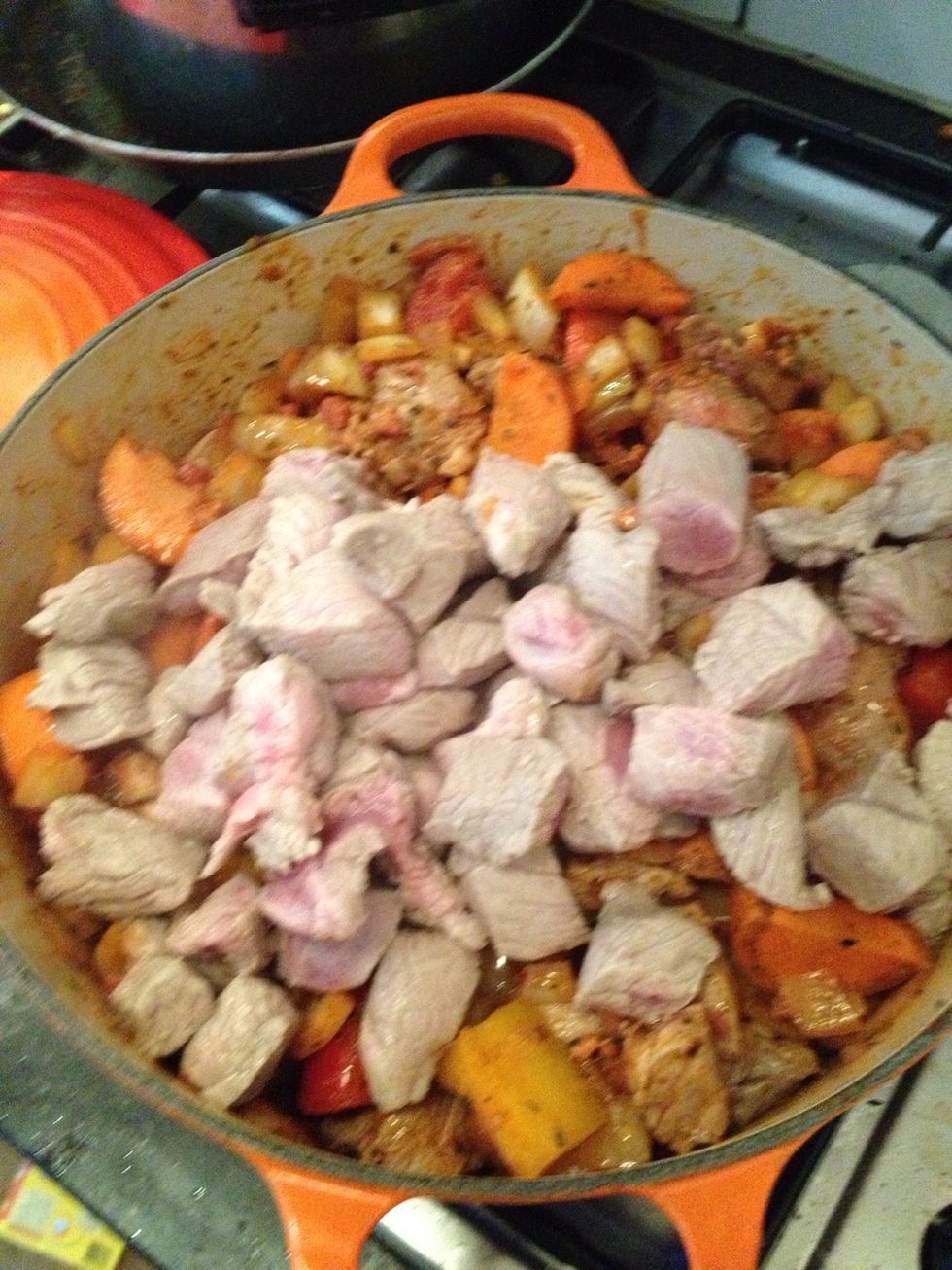 Add the meat and the juices that got released to the other pan.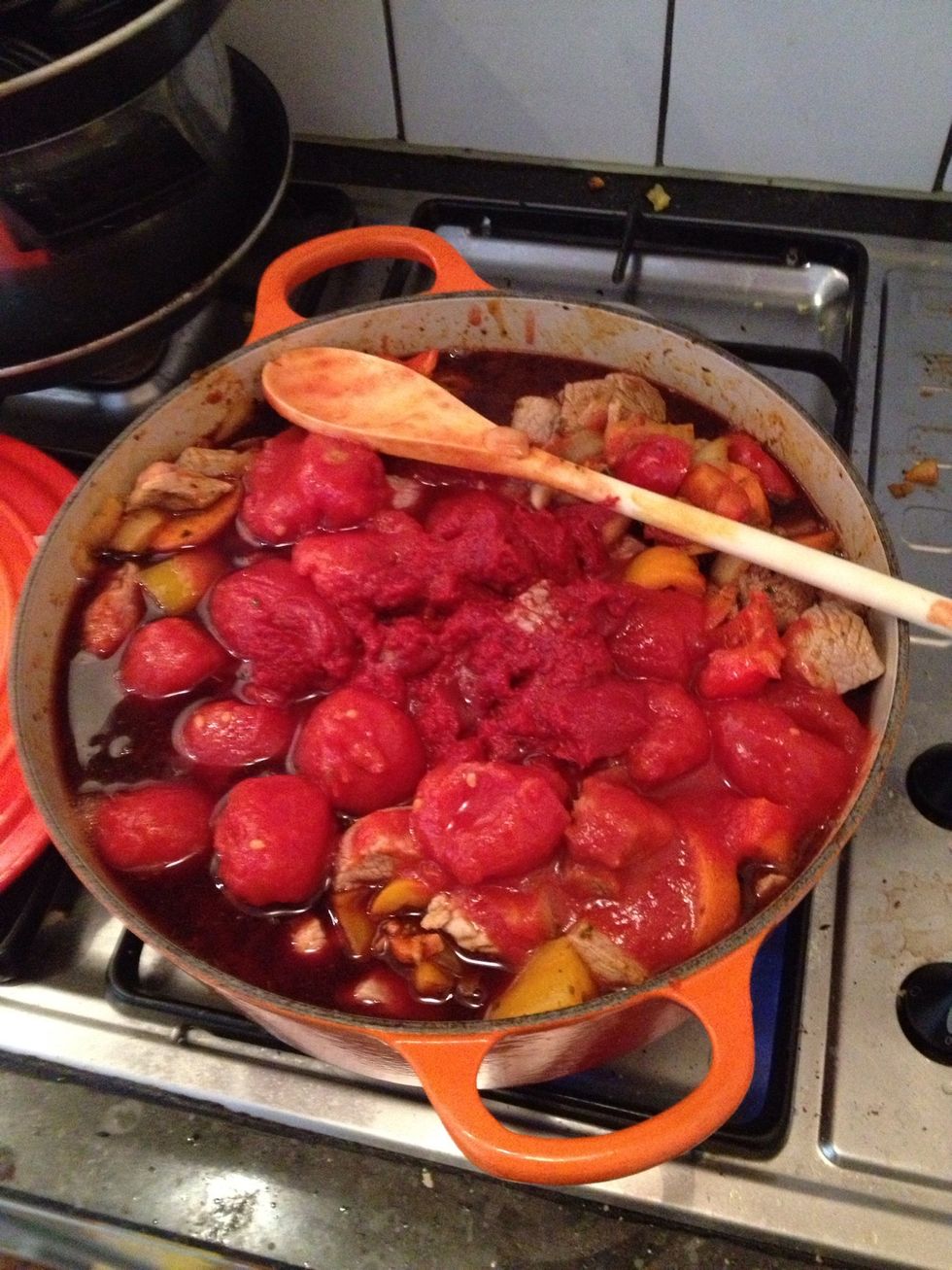 Add peeled tomatoes, tomato paste and the red wine. If you're afraid that the meat won't get tender, add 1tbsp of vinegar. You won't taste it, but it helps to get the meat softer.
Mix well and let it simmer on low heat for at least 3 hours! The longer the better.
Add pre-cooked or uncooked patatoes in the last 45min. If needed add some salt and pepper.
Very nice served with some bread and a green salade or just eat it with cooked rice or mash! Enjoy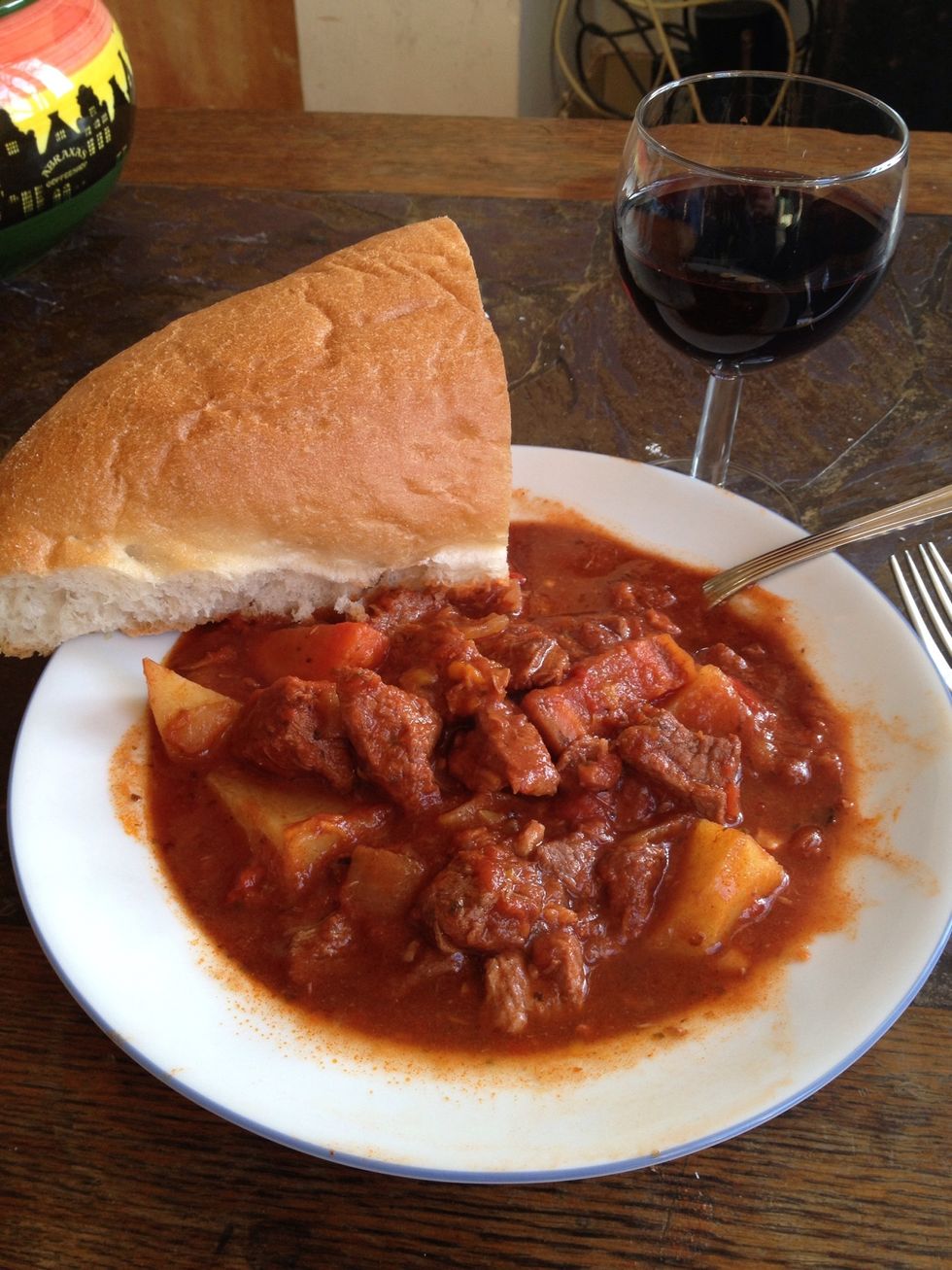 The end result!
1/2kg Beef, lamb or veal
4.0 Large unions (chopped)
4.0 Paprika's (chopped)
0.3kg Spek or bacon
2.0 Cans of peeled tomatoes
140.0g of tomato paste
0.5l Red wine
4.0Tbsp Paprika powder
1.0Tbsp Chili powder
3.0tsp Marjoram
4.0 Cloves of garlic
8.0 Patatoes (diced)
Olive oil or butter
Salt and pepper