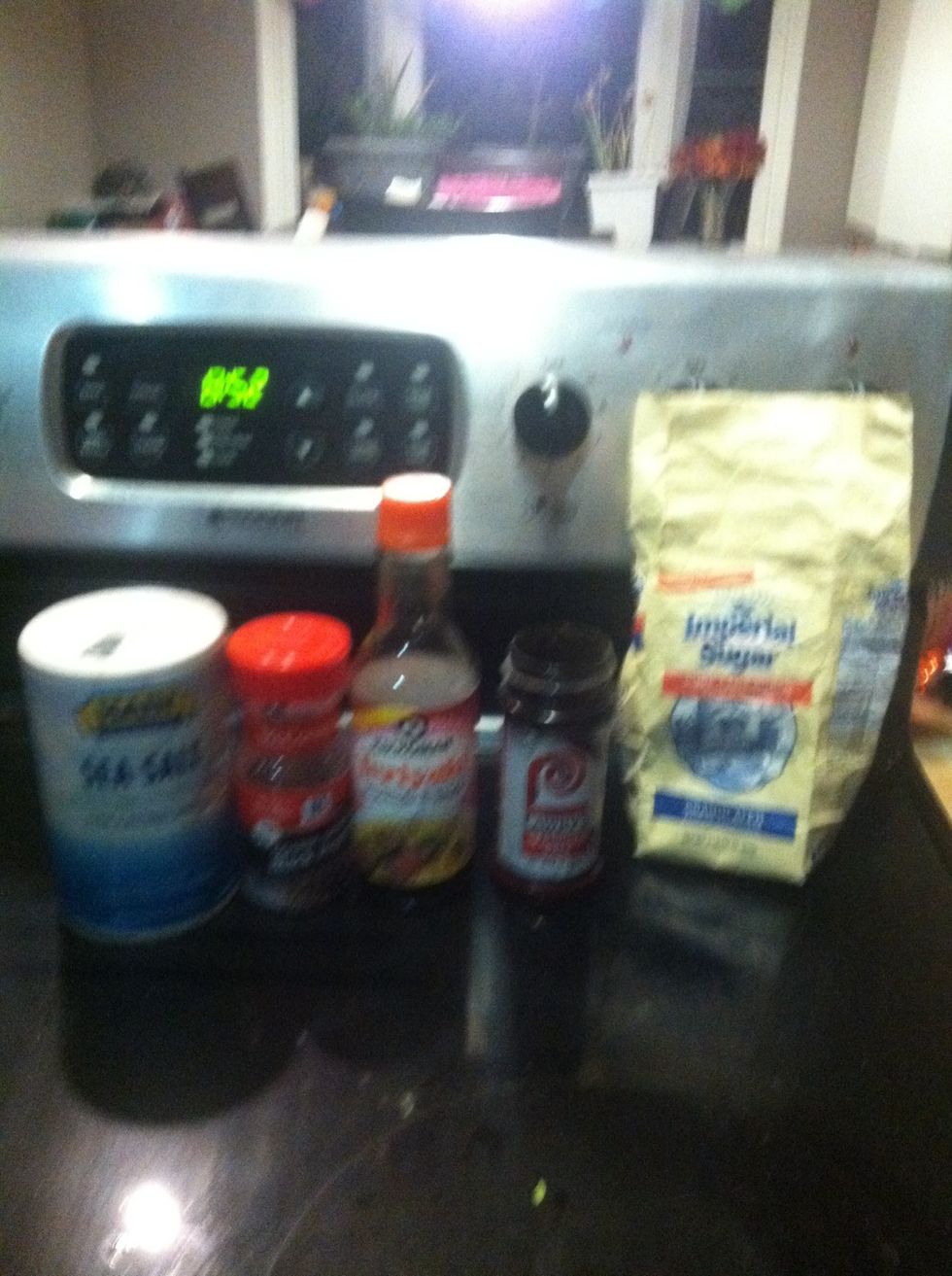 Gather ingredients then mix the salt pepper and sugar into the season salt and mix.
Then fill part of the pan with teriyaki . After that slice the meat and place in the pan like so
Pour more sauce in as you stack more meat in. Let it marinate overnight.
Lay one layer on a plate after being marinated and season it with a healthy amount of seasoning. Repeat this step till there is no more left in the pan. ( layer upon layer)
Then cook in smoker at twohundredtwenty degrees farenheit for two to three hours. If you do not have a smoker, then cook in oven at two hundred degrees until desired wellness.
1/2 teaspoon of sea salt
1/4 teaspoon of coarse black pepper
Optional amount of teriyaki sauce
4 ounces of lawrys seasoned salt
1/2 teaspoon of sugar
8 by eight inch pan about 2 inches deep
London broil beef