How to make beef jerky
Rather than a strict recipe, this is more of a loose guide on how to make jerky at home.
494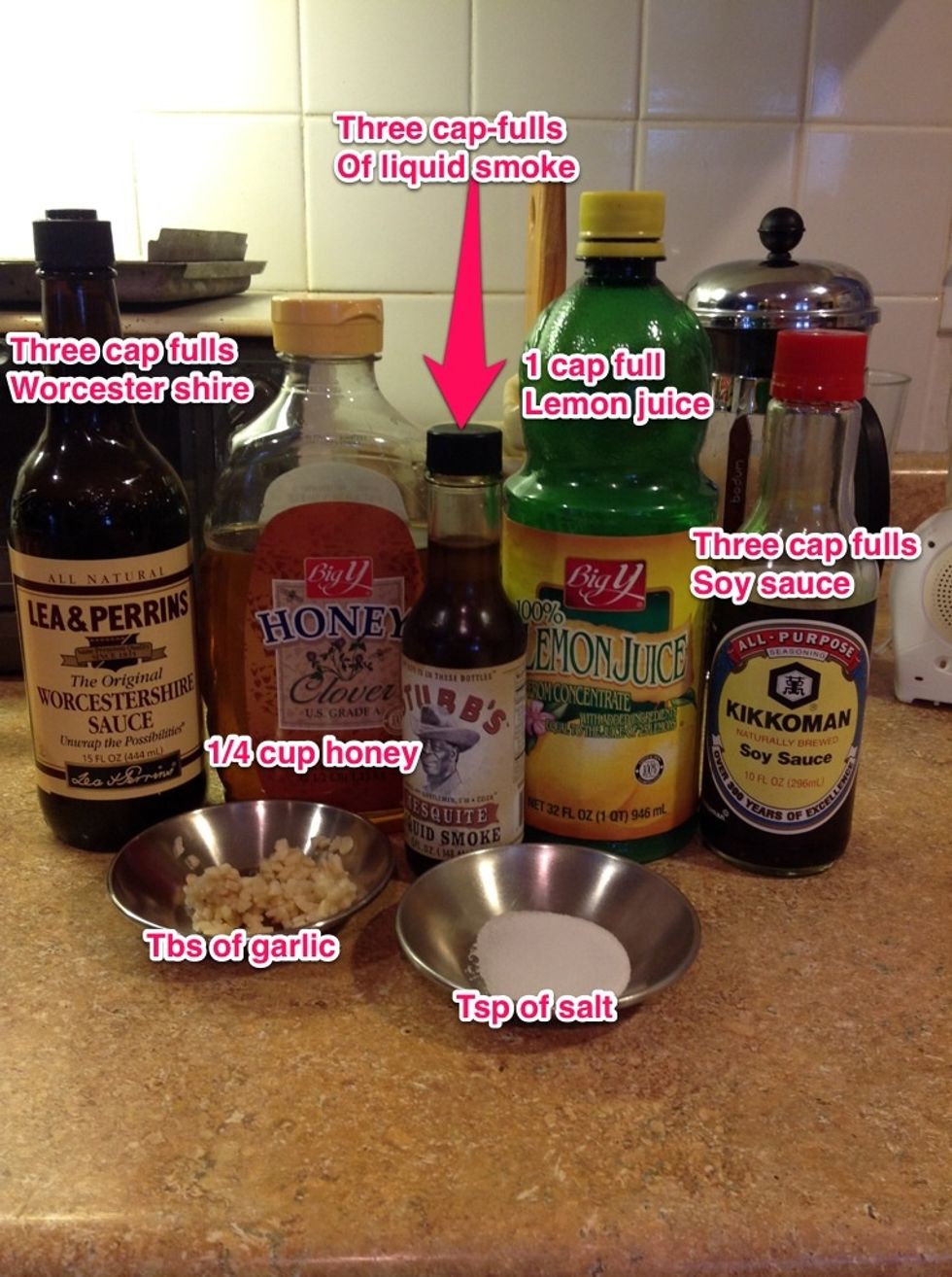 Gather your supplies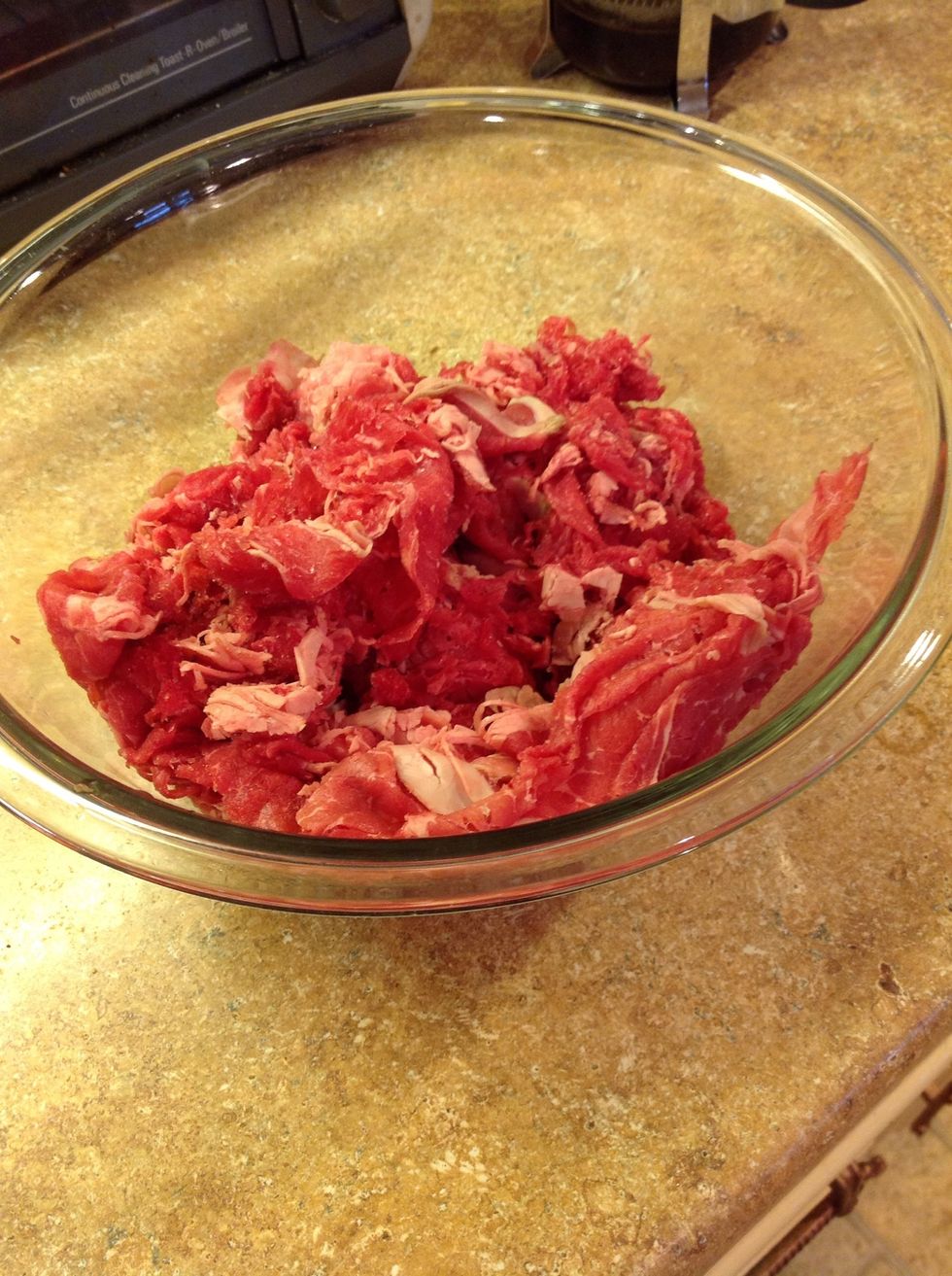 Buy a pound or two of beef and cut very thin or buy shaved beef.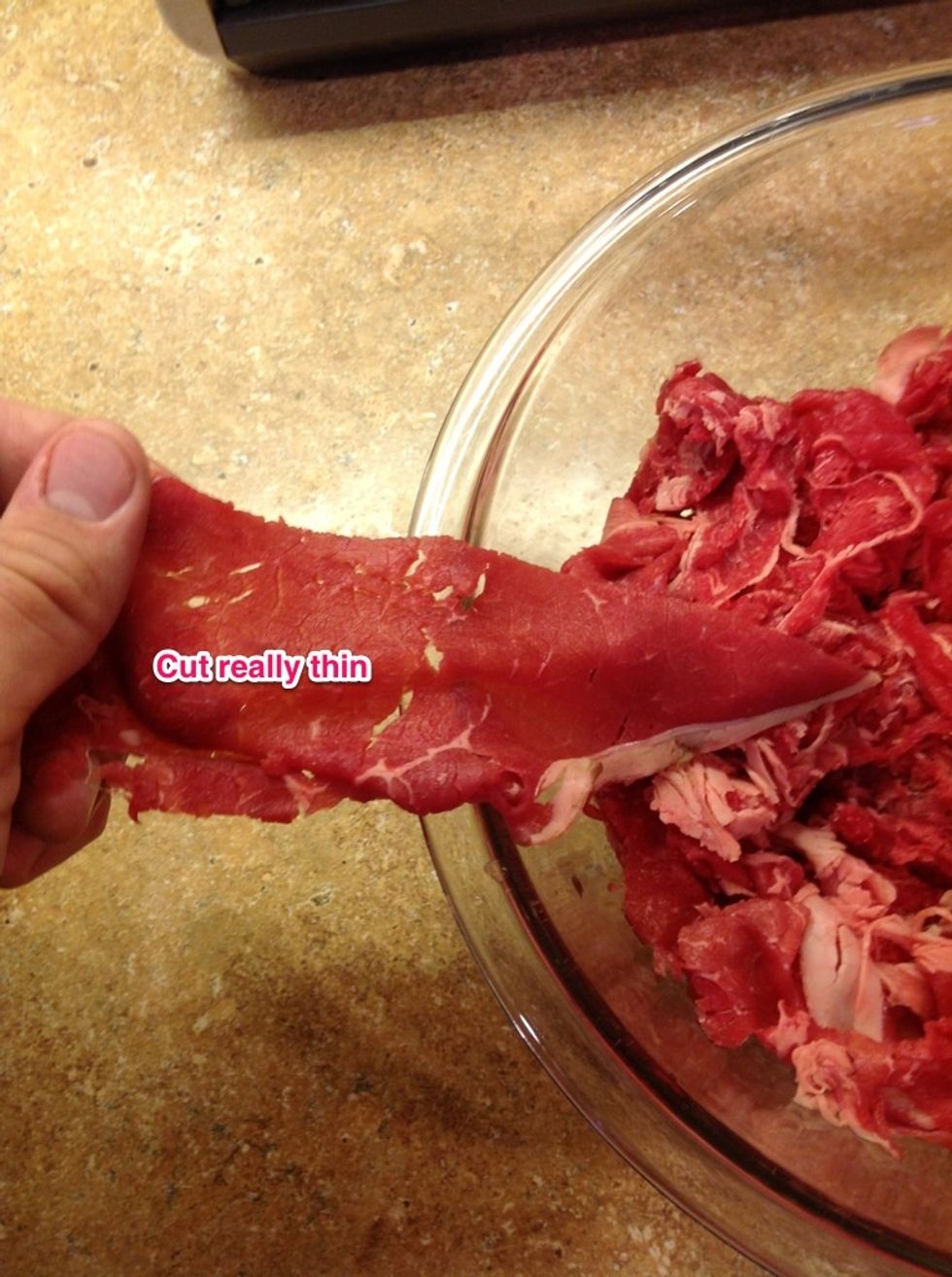 Make sure that beef is cut very thin.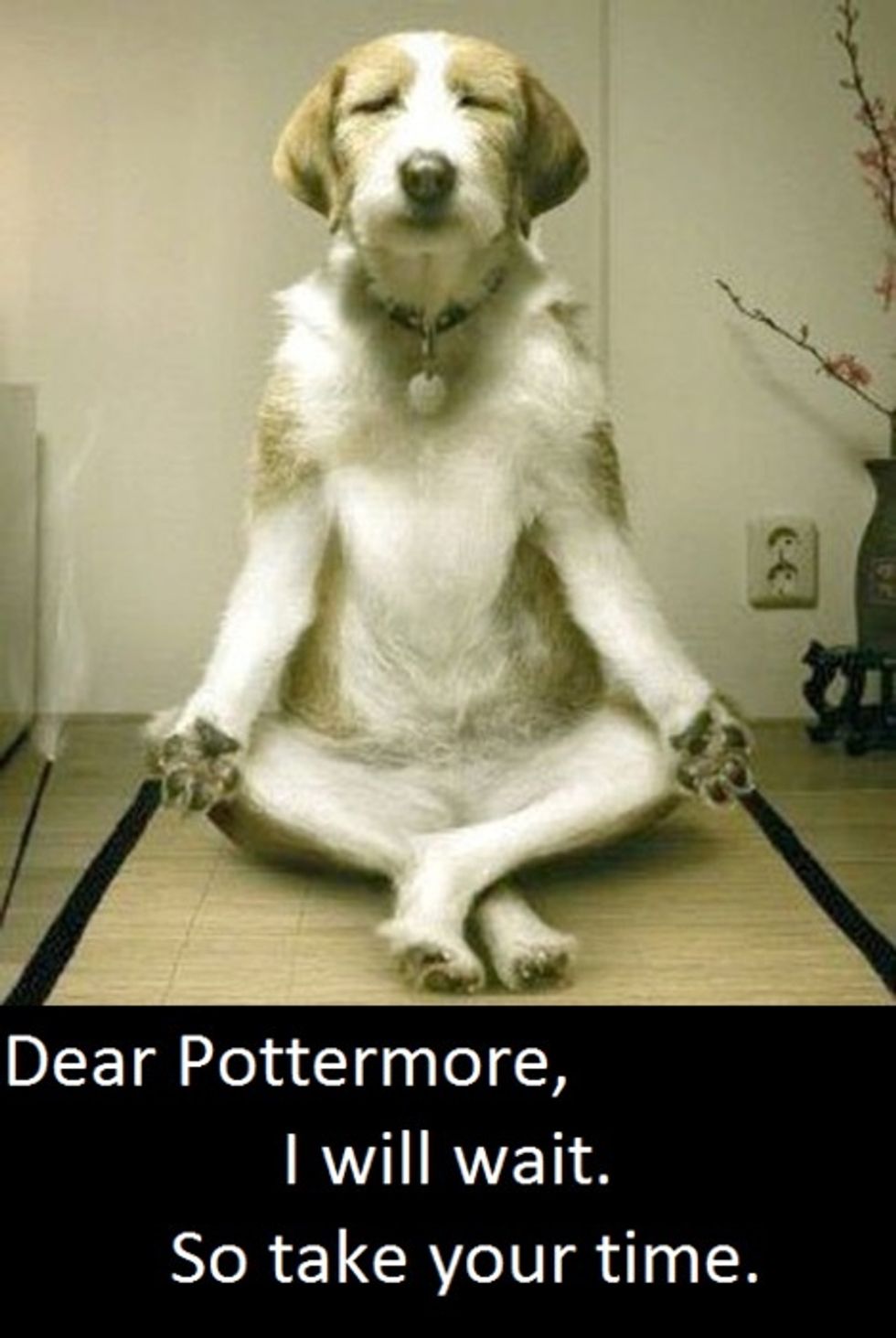 Mix all ingredients and the meet together. Now it's time to wait. Marinate for two hours in the refrigerator.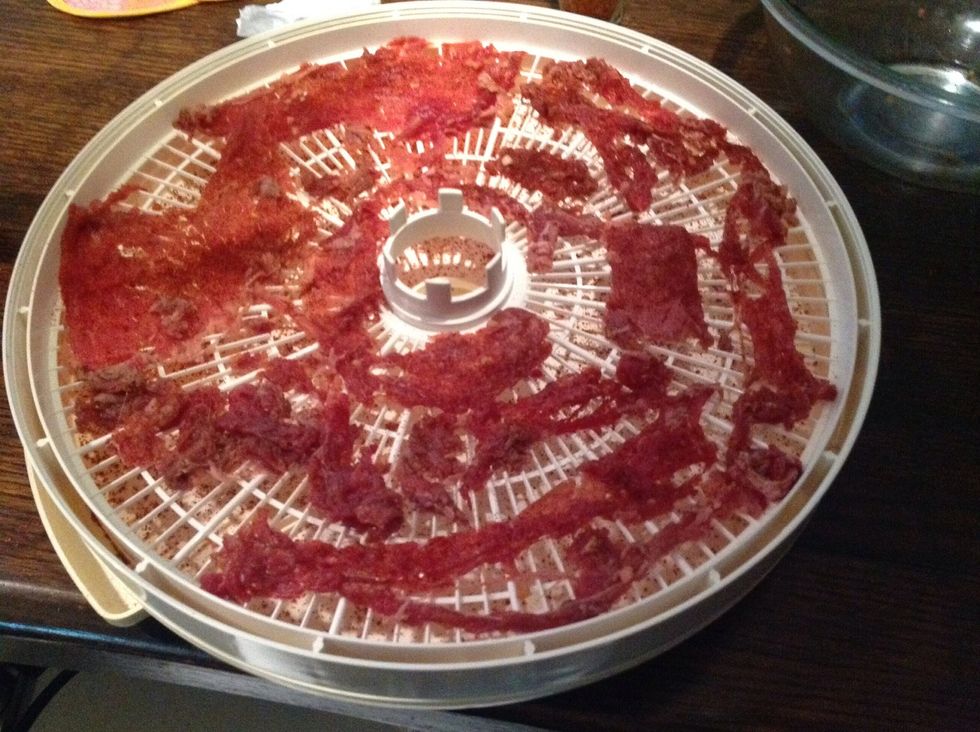 Place the meat in the dehydrator making sure the no pieces lay on top of one another. Set the temperature to 155°F. Leave in the dehydrator until desired dryness has been reached.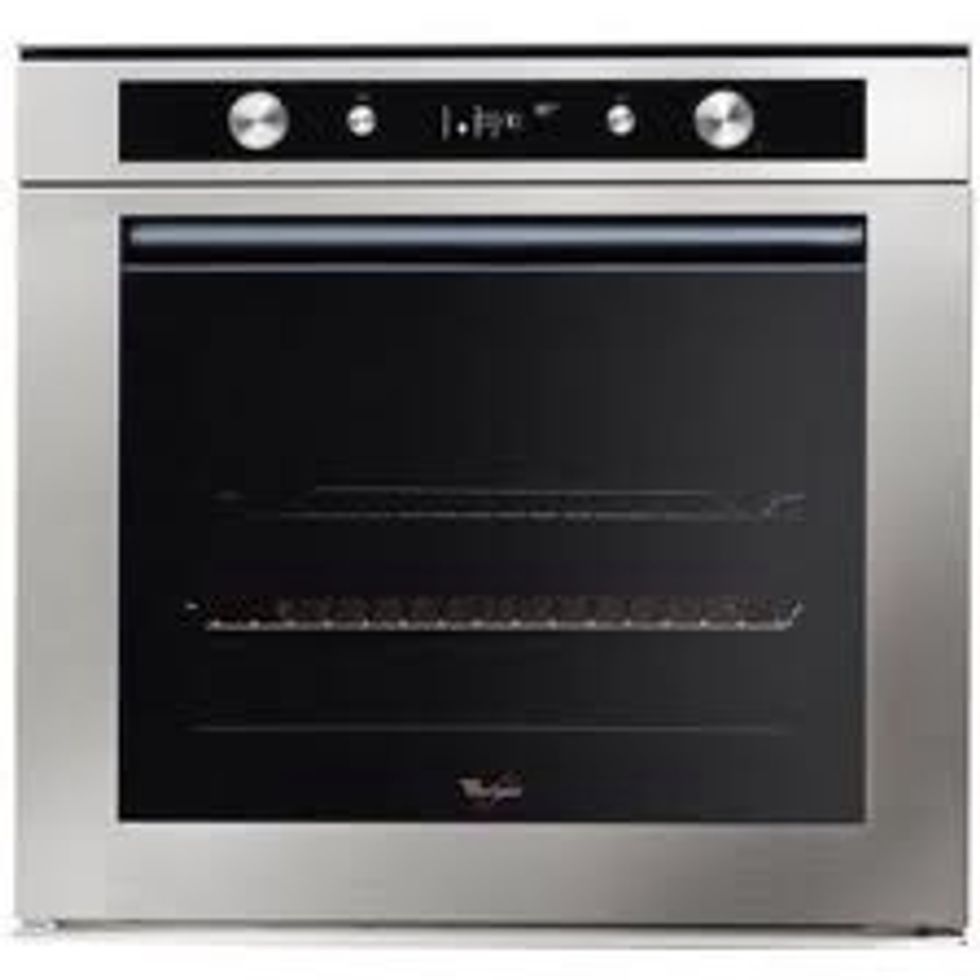 If you do not have a dehydrator, place the meat on racks and a tray and inserts it into your home oven. Set the oven to 155° F and leave the jerky there until you have reached the desired dryness.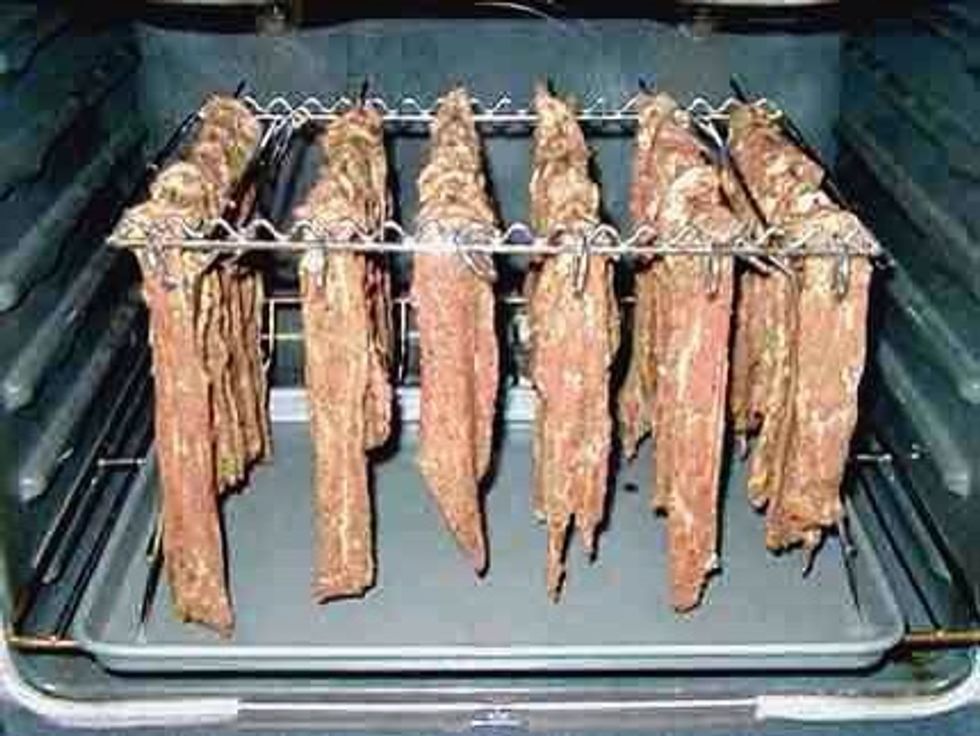 This is an alternative way to hang and dry the meat. Use a special rack for this or use an oven rack and simply pull the oven rack out and set it in the sink to remove the meat when it's done.
Flank steak or shaved beef
Garlic
Honey
Worcestershire sauce
Liquid smoke
Lemon juice
Soy sauce
Salt
A dehydrator or an oven