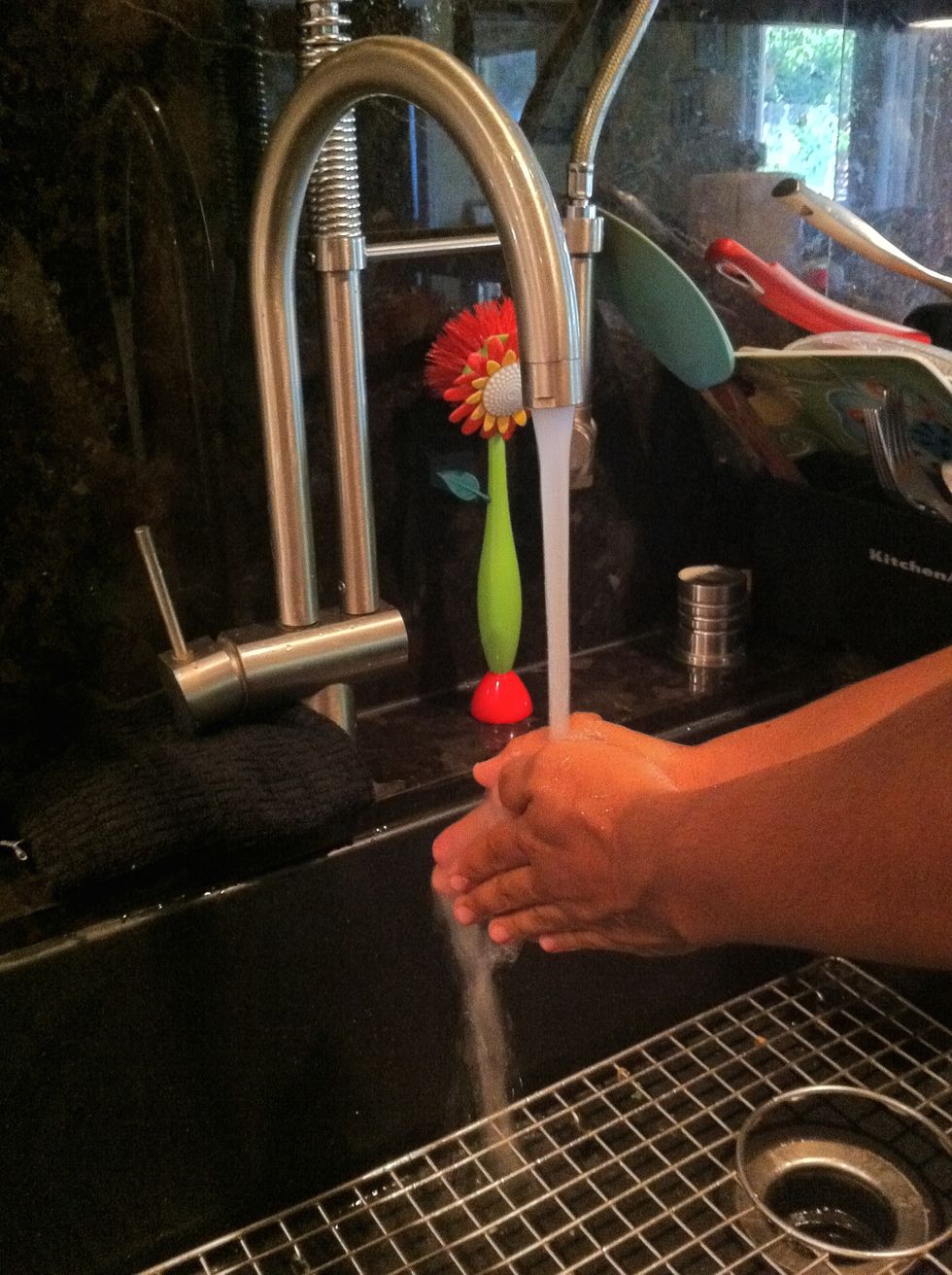 Be sure to be sanitary and wash your hands and sing the birthday song.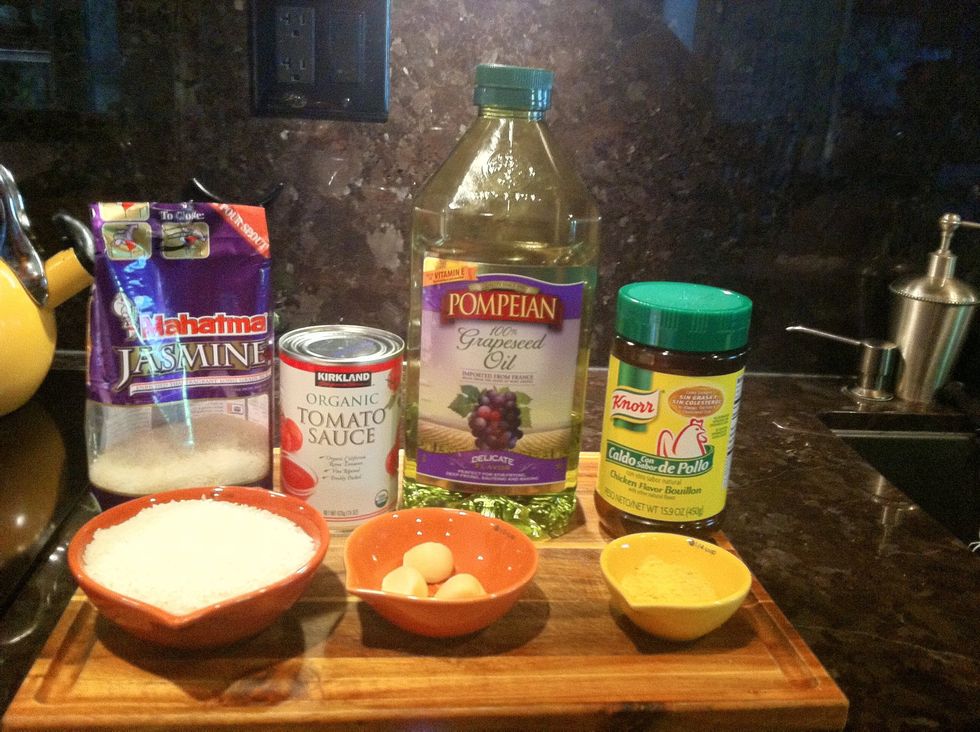 Get all of your ingredients ready before hand so you don't miss any important factors.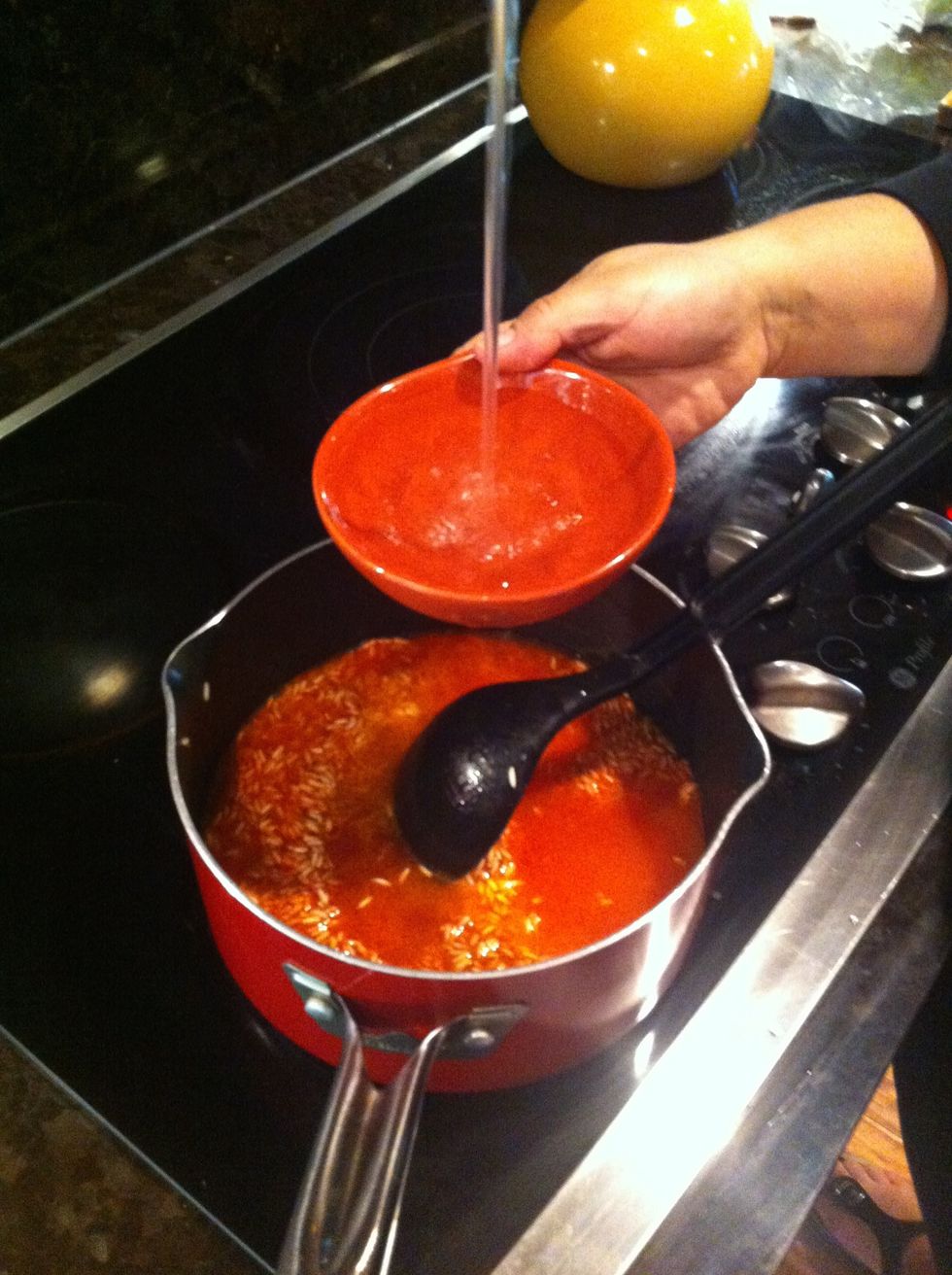 Fry rice with some of the oil and once fried add tomato sauce, chicken bouillon & water. Bring to a boil, then cover & steam untill the rice becomes fluffy. For time reasons always start rice first.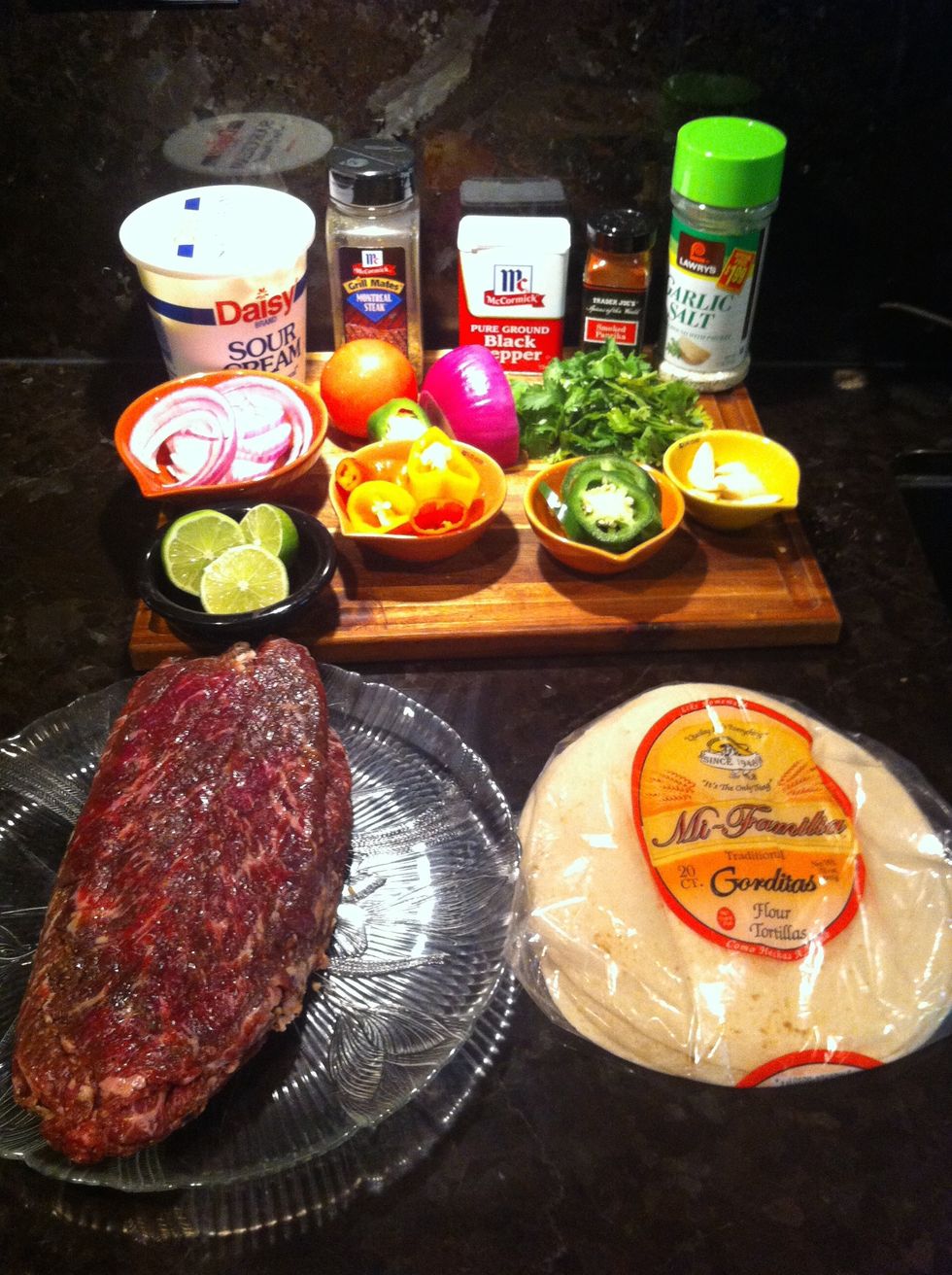 Gather and prepare all your ingredients for the Fajitas. Be sure to chop all your vegatables at a consistant thickness so they all cook evenly. Also make sure to use a diffrent cutting board from meat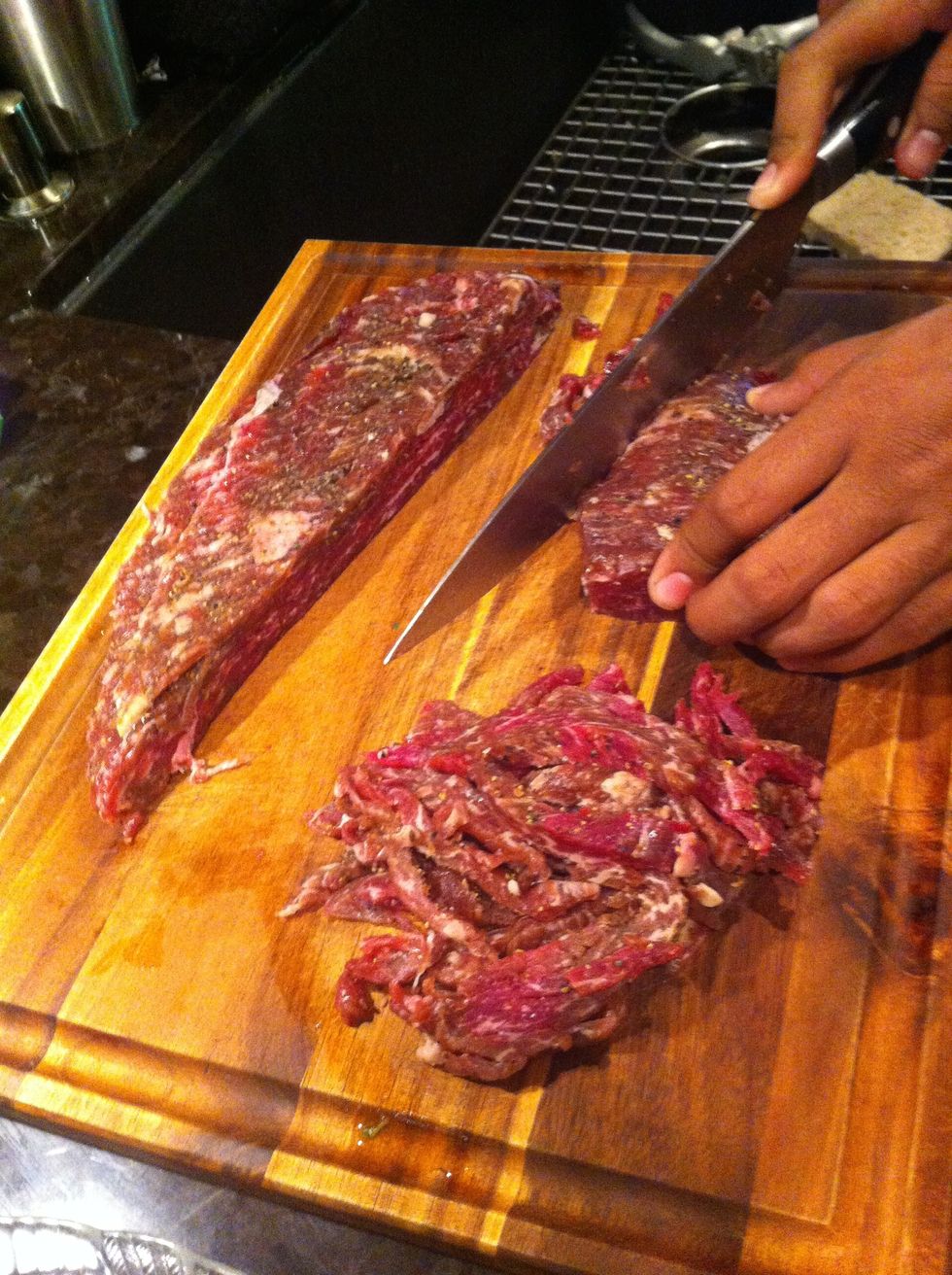 Chop the meat in even slices so they all get cooked properly. To thick of a piece will not cook the same as a thin slice of meat.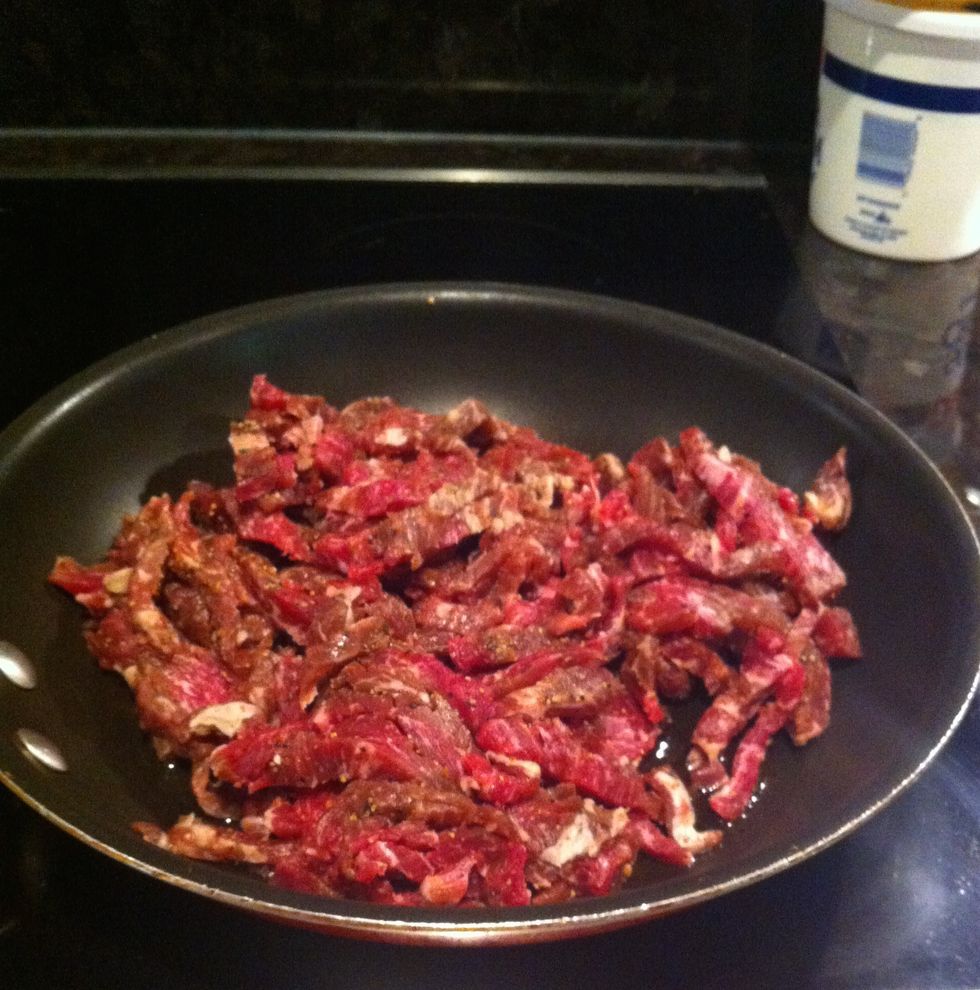 Heat up your pan with remaining oil on meduim heat. Distribute chopped up meat through out the whole pan taking up all the surface heat the pan has to offer.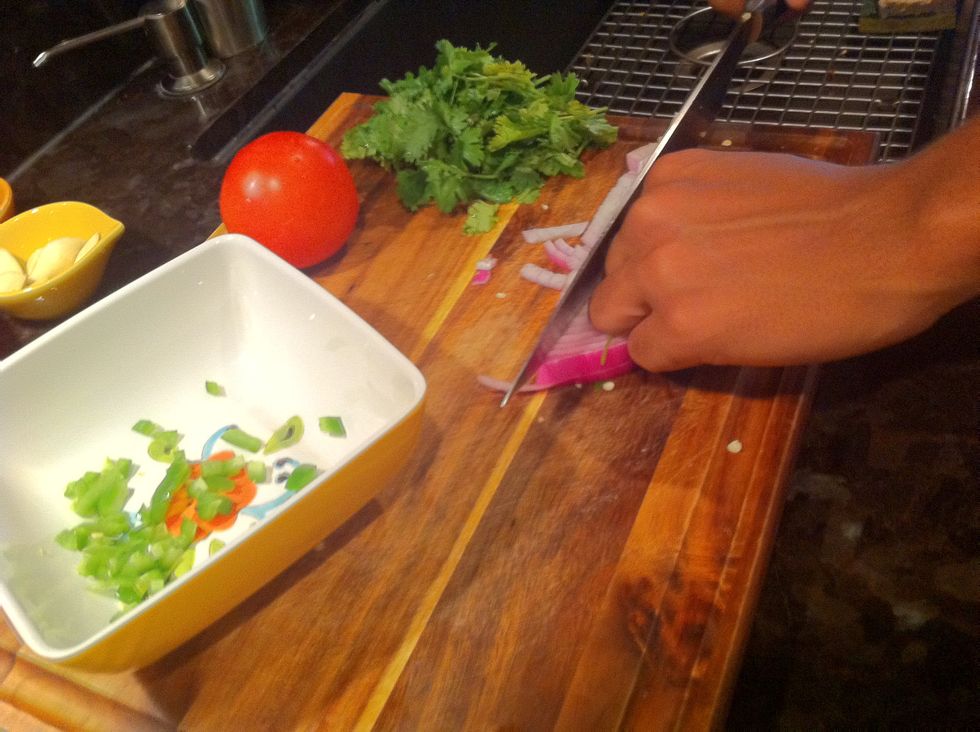 Chop all the fresh vegtables for a salsa fresca. Chop all ingredients evenly and curl fingers while chopping. This insures safety of the chef.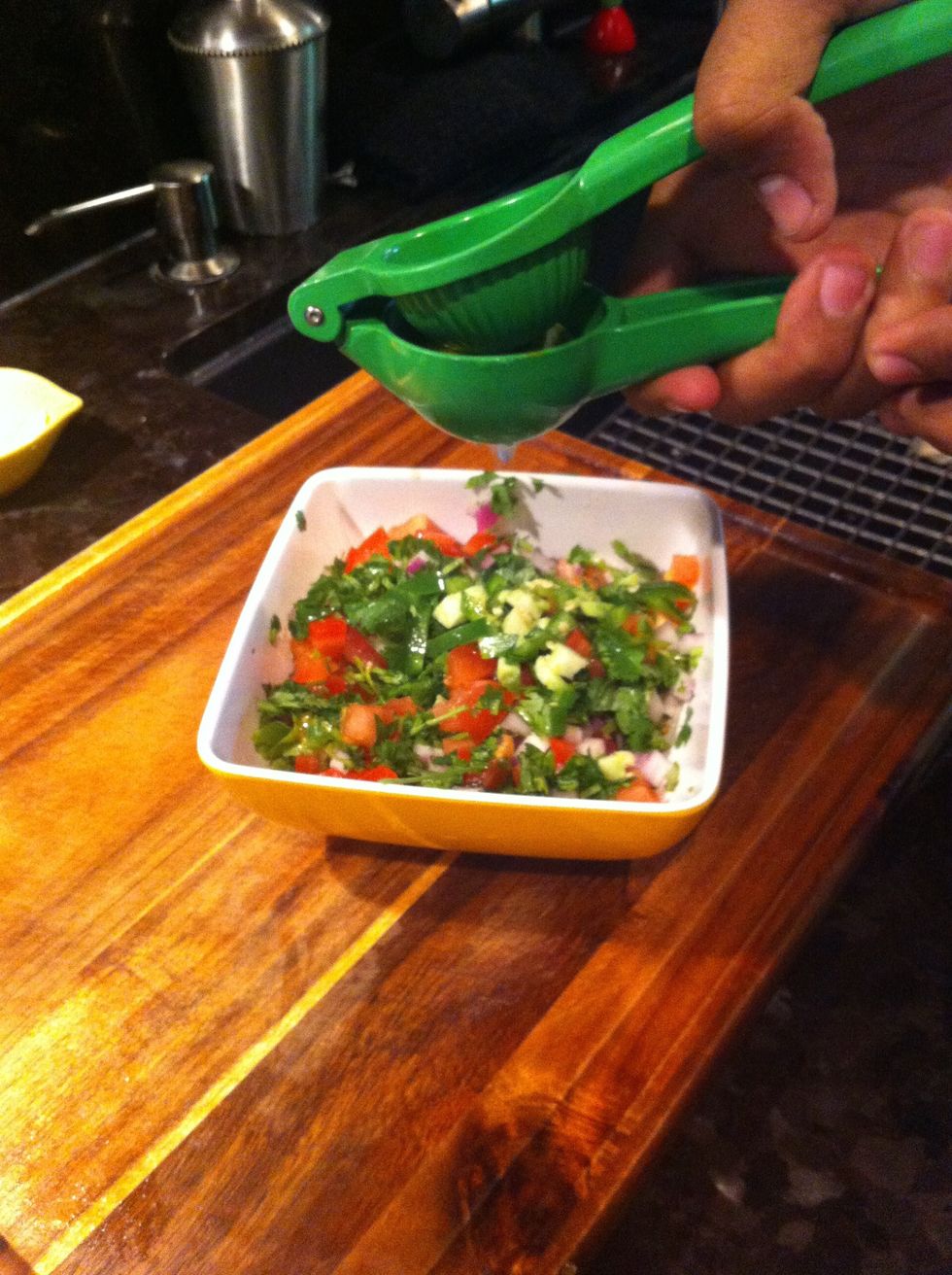 Once all chopped and evenly mixed cut a few fresh limes in half. Next squeeze them into your bowel of salsa fresca and repeat the step of mixing so the lemon juice doesn't saturate one part of salsa.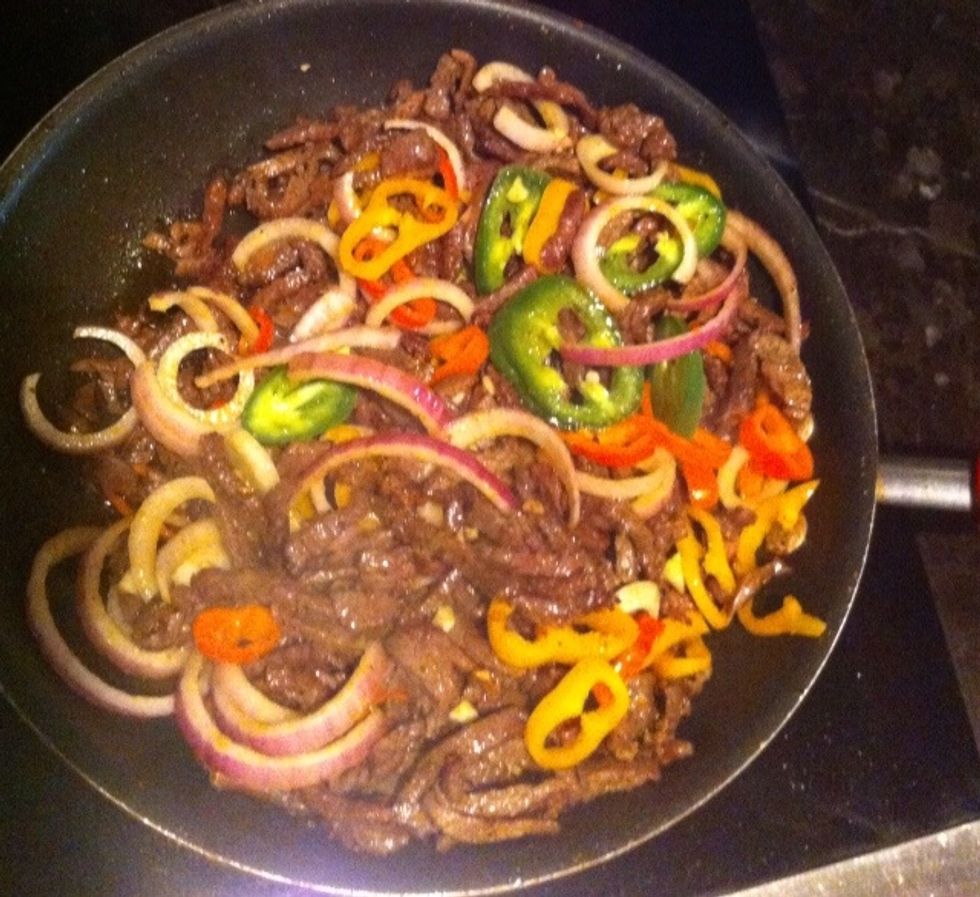 Put all fresh veggies into the pan of chopped beef to give it a nice flavor. Not only does the vegtables provide taste but they are also appealing to the eyes and nose.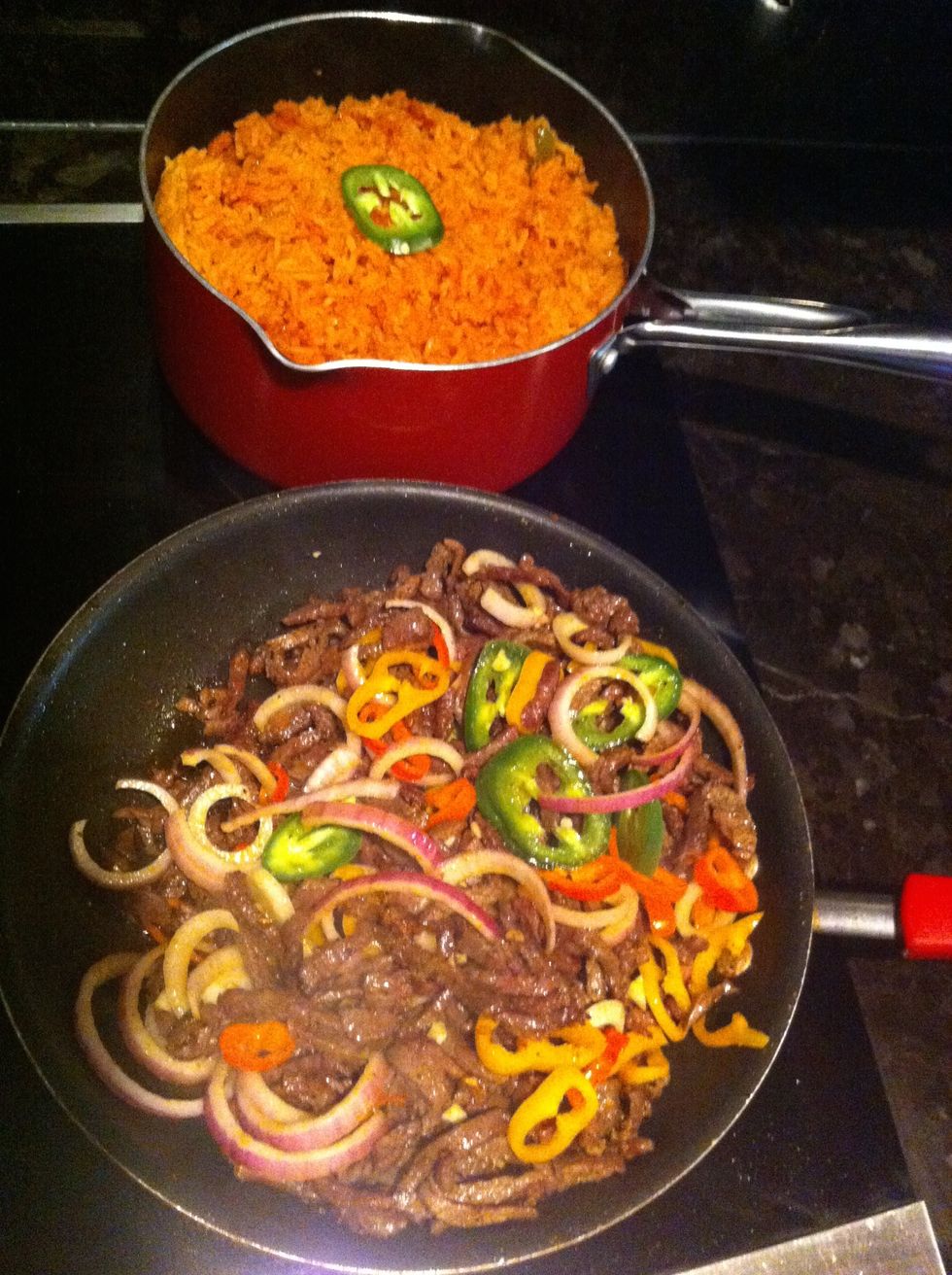 Your final out come of rice should be fluffy and thoroughly cooked with a nice texture.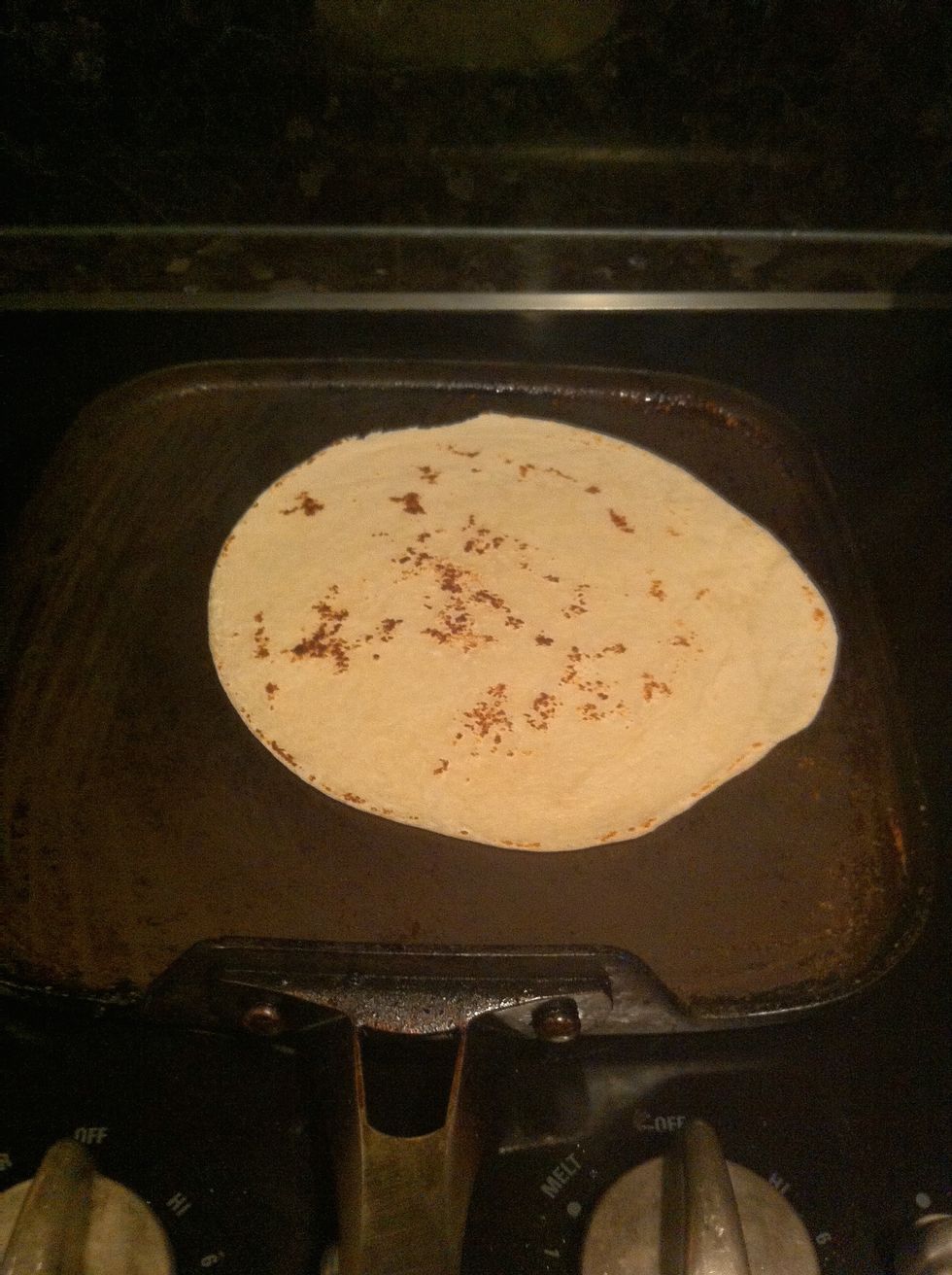 Warming up tortillas is as simple as putting a tortilla on a moderately hot griddle and flip once.
For a medium size pitcher you should put 2 of the scoops in it and stir it well with a whisk.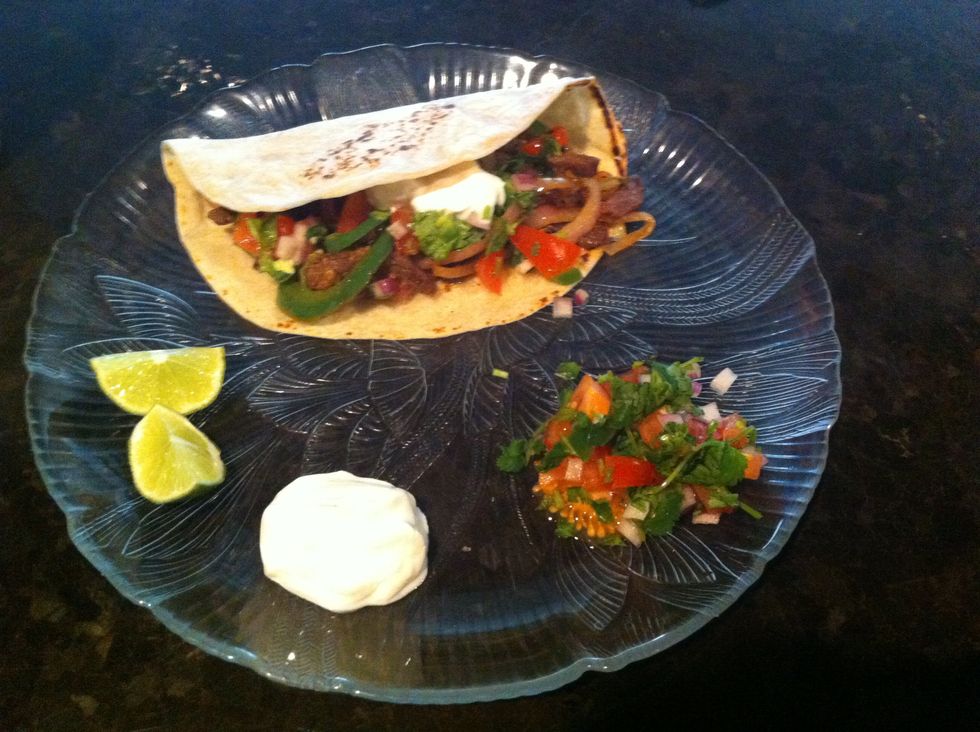 Begin to form your dish. Some eaters prefer not to eat rice.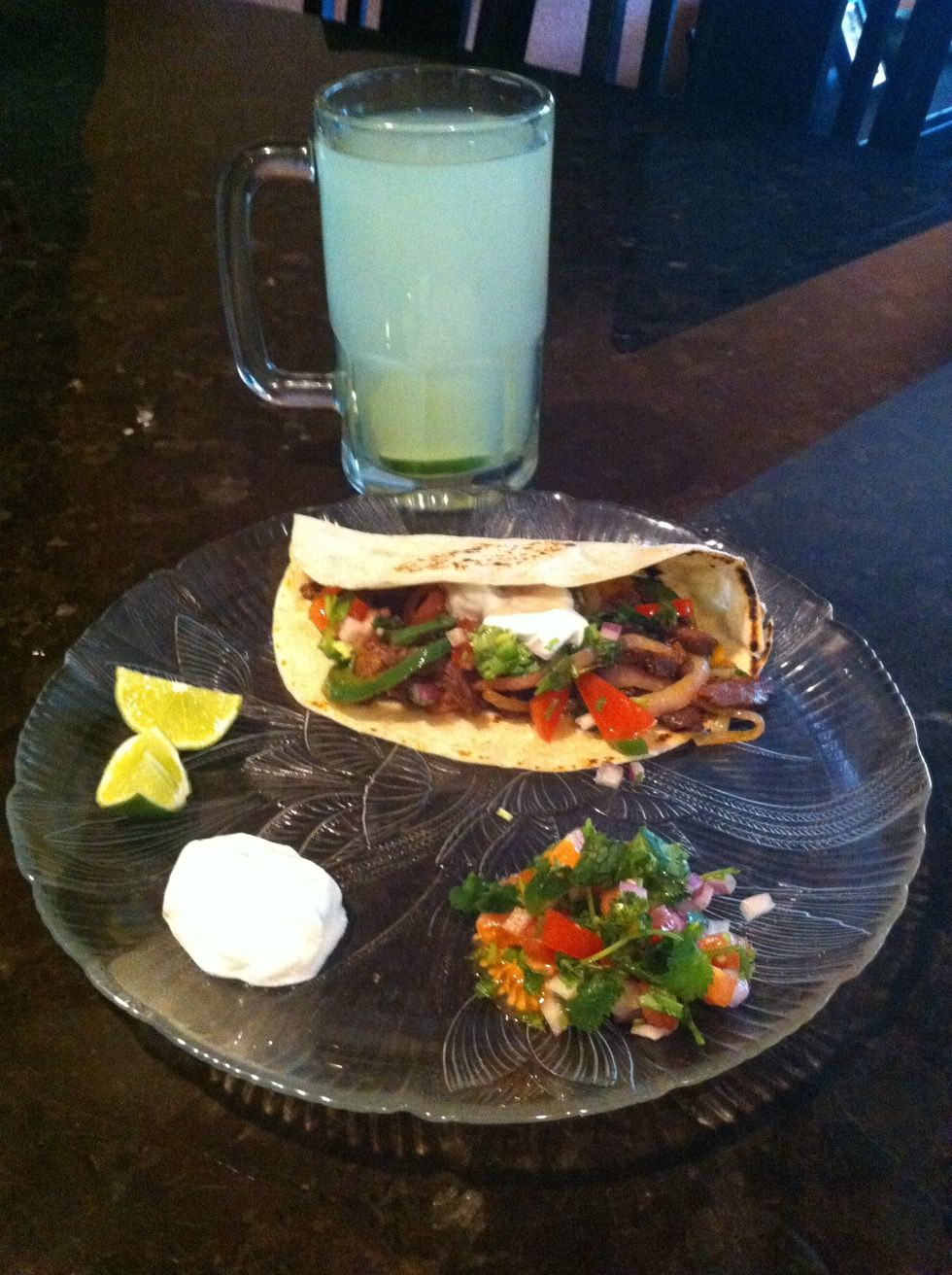 After a long session of cooking serve your self a cold glass of lemonade. You deserve it!!!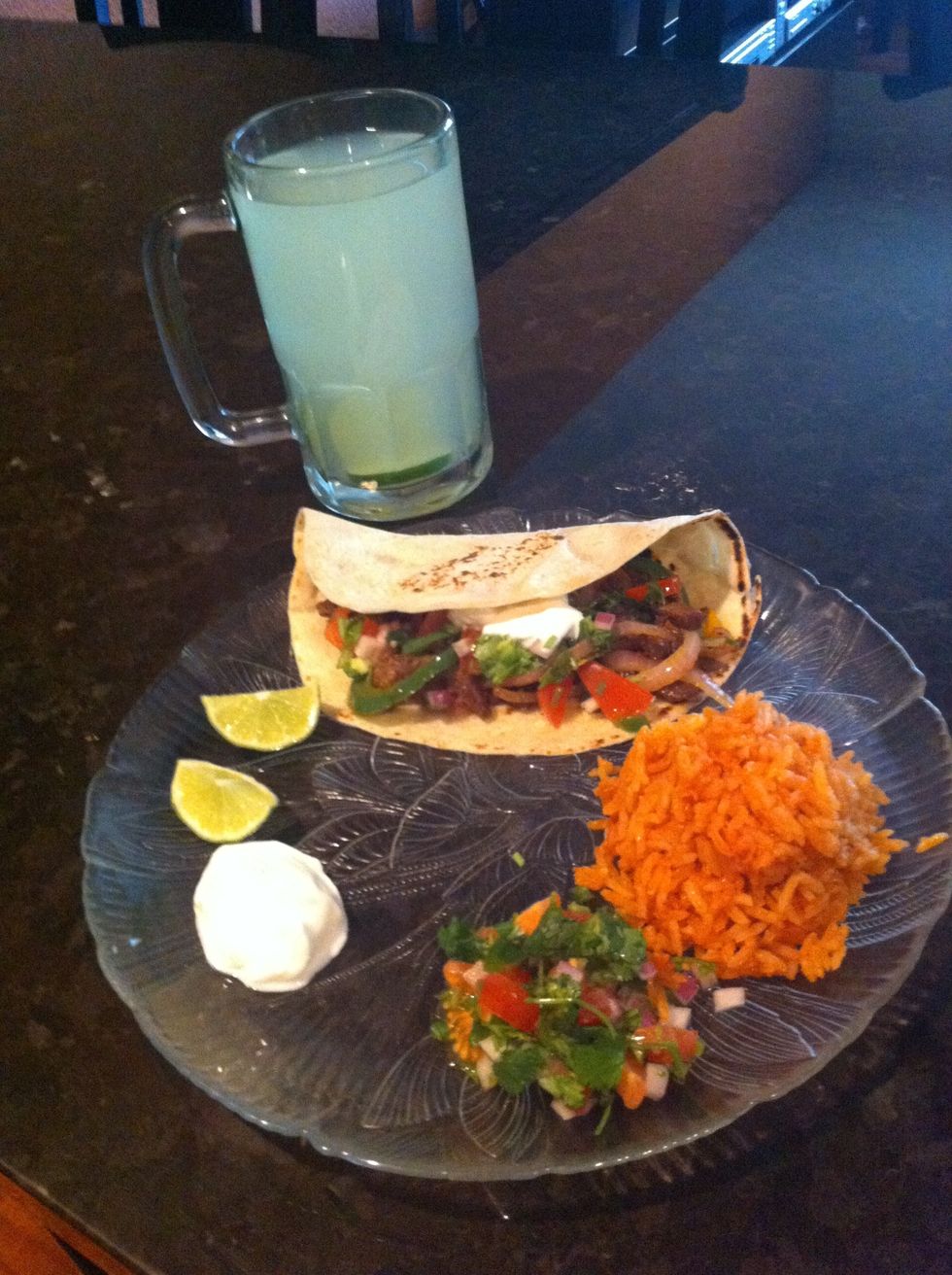 For the people like my self that love the taste of a fresh fluffy rice, serve yourself some delicious rice.
1.0c Bell Pepper
1/2c Jalapenos
1.0c Red Onion
3.0Tbsp Minced Garlic
1.0Tbsp Garlic Salt
2.0 Limes
3.0lb Beef Skirt
1.0Tbsp Black Pepper
1.0Tbsp Steak Seasoning
1.0tsp Cayanne Pepper
1/3c Grape Seed Oil
2.0c Tomato Sauce
1.0c Rice
1/4c Chicken Bouillon
2.0c Water
10.0part Flour Tortillas
1.0c Sour Cream
1.0bnch Cilantro2
2.0part Tomato
1.0tsp Sea Salt