Dice & mix bell peppers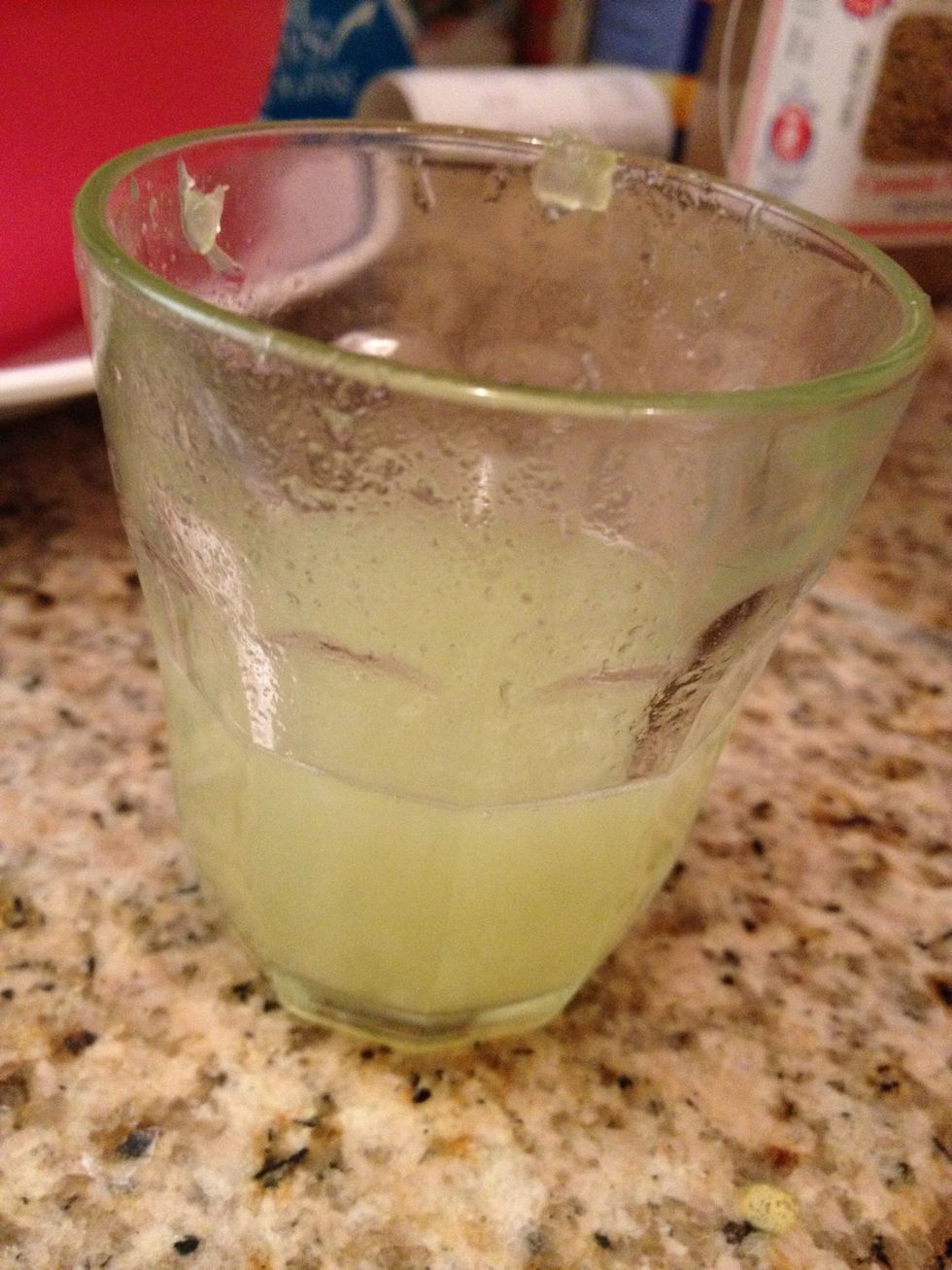 Juice limes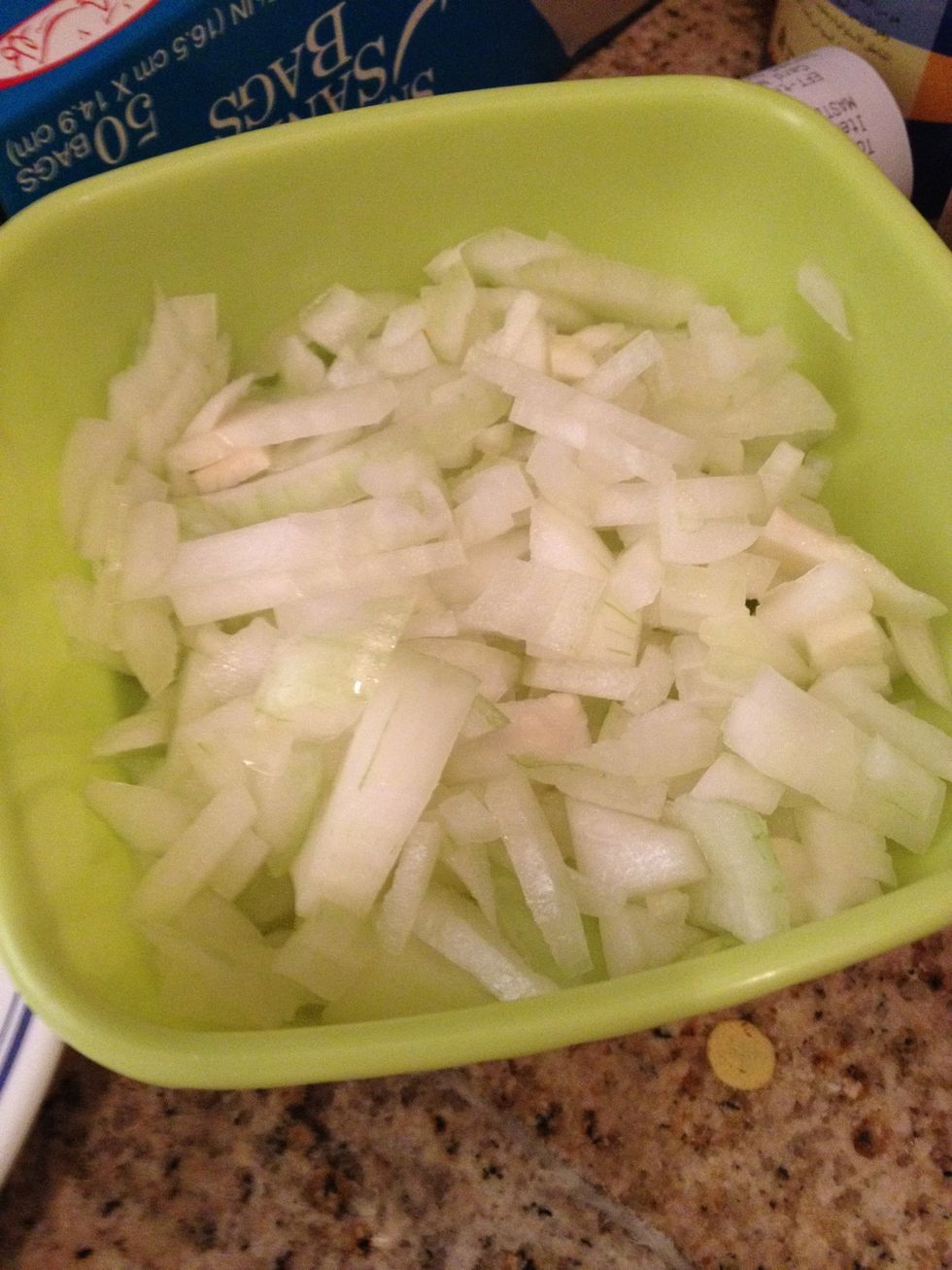 Dice onions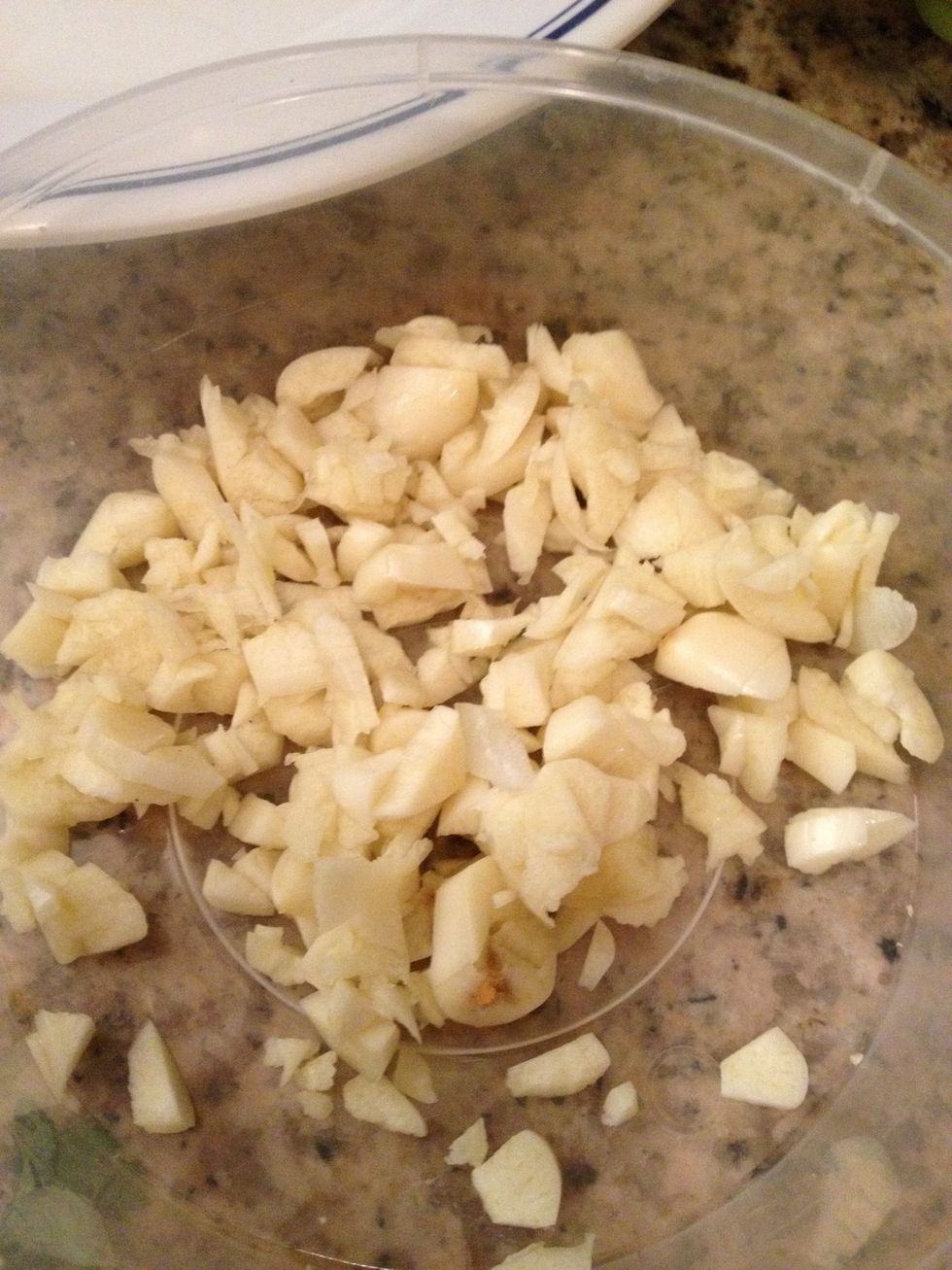 Chop garlic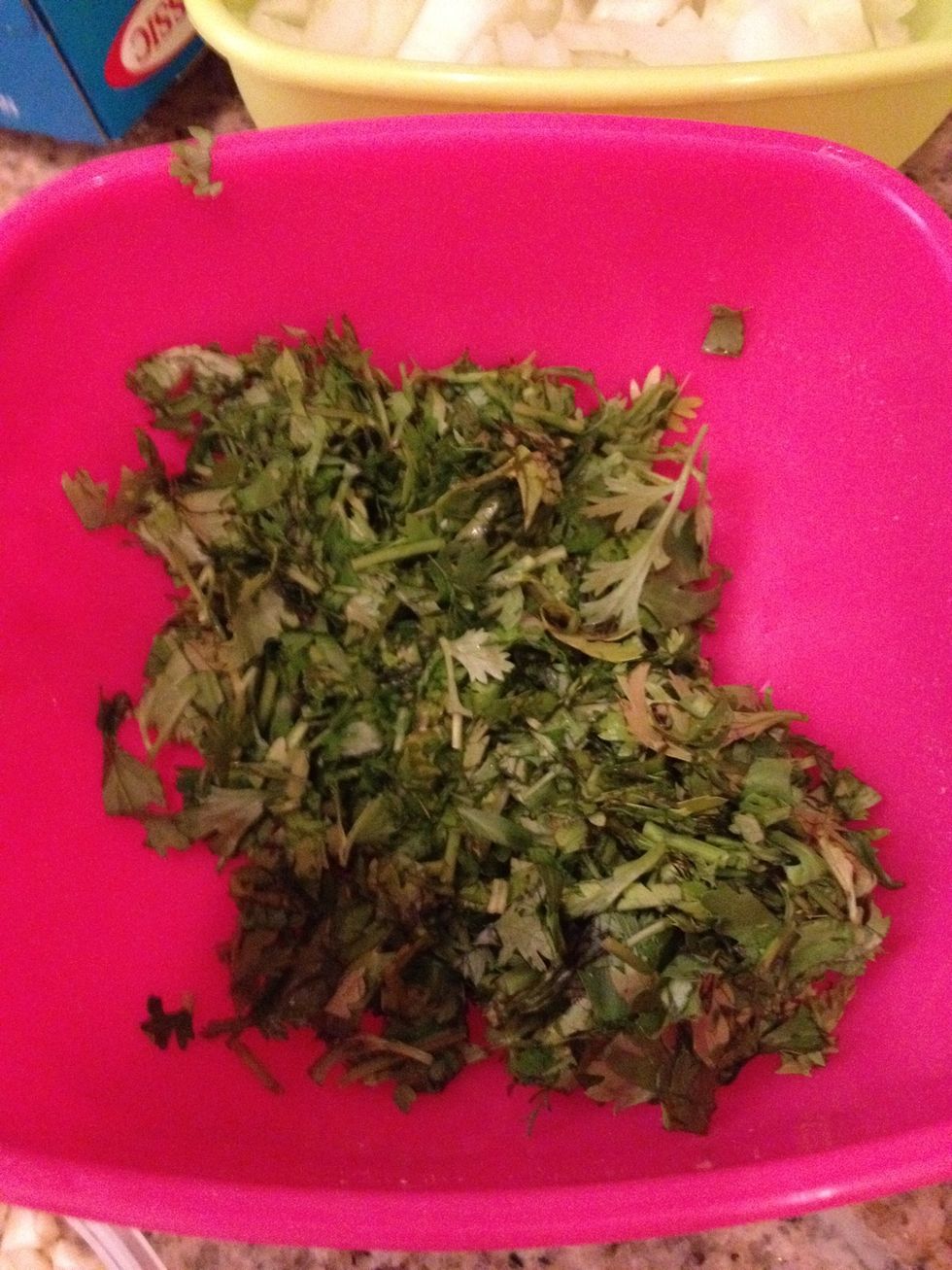 Rough chop cilantro
Fry onions until translucent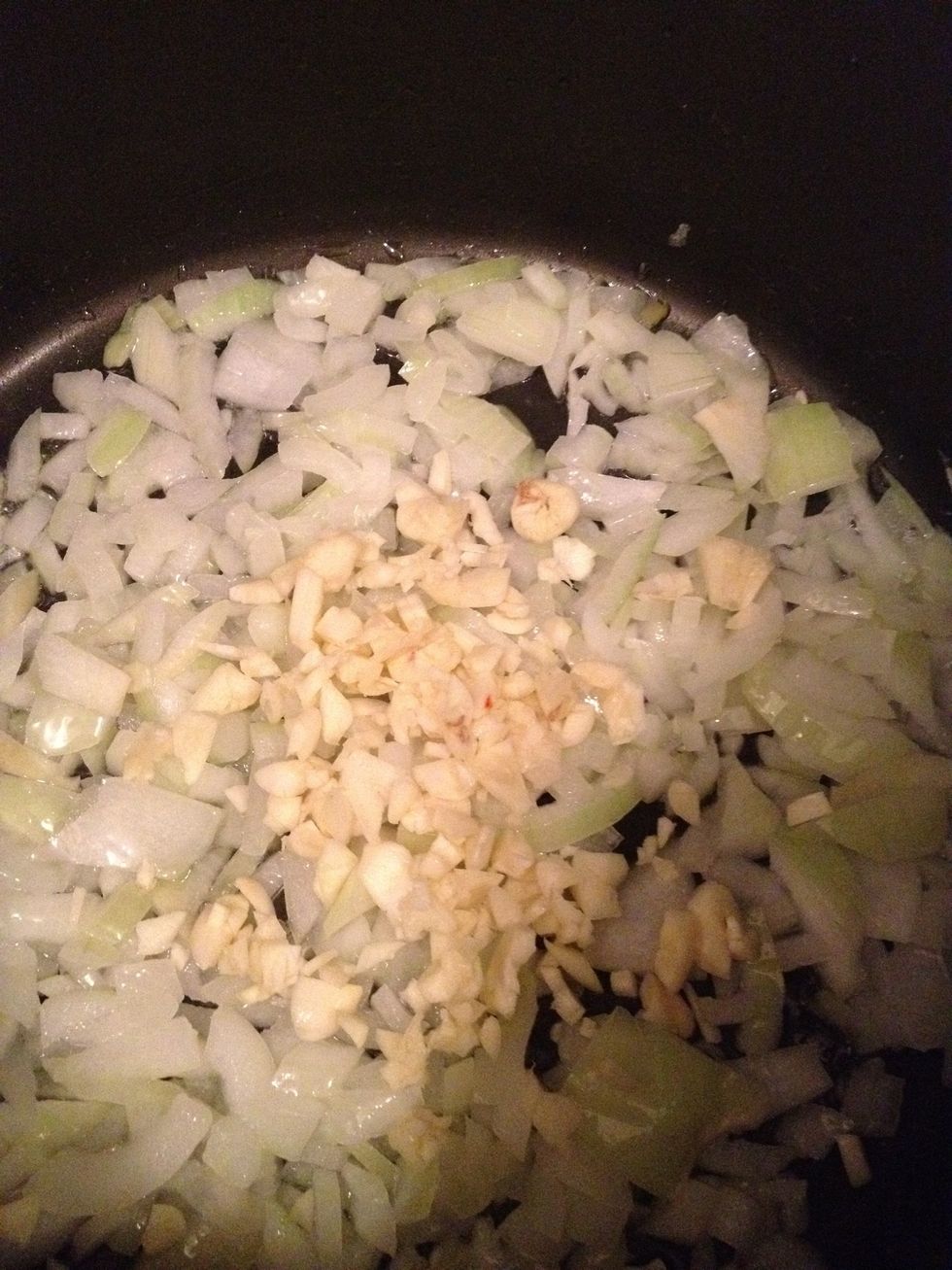 Add garlic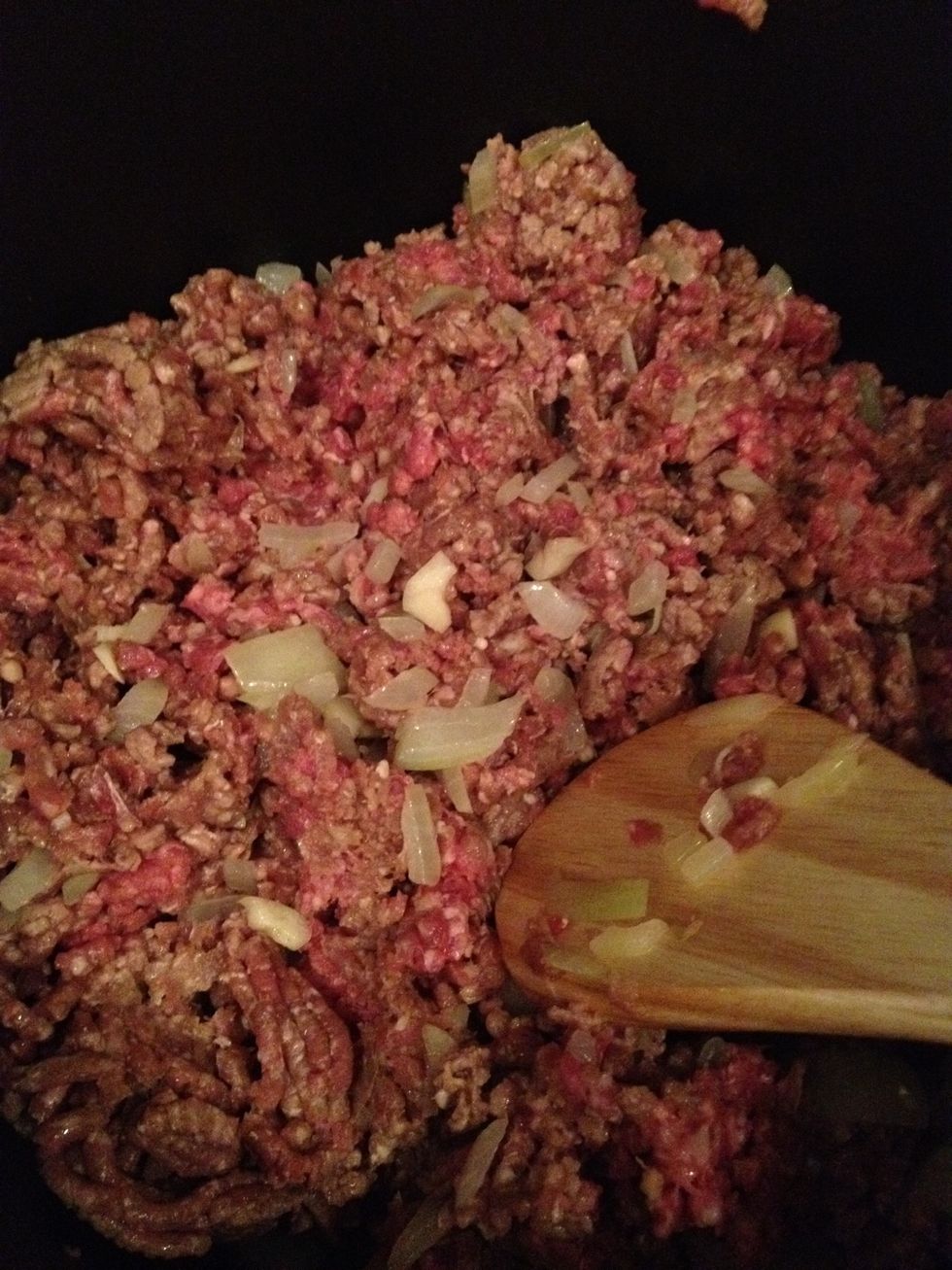 Add ground beef an brown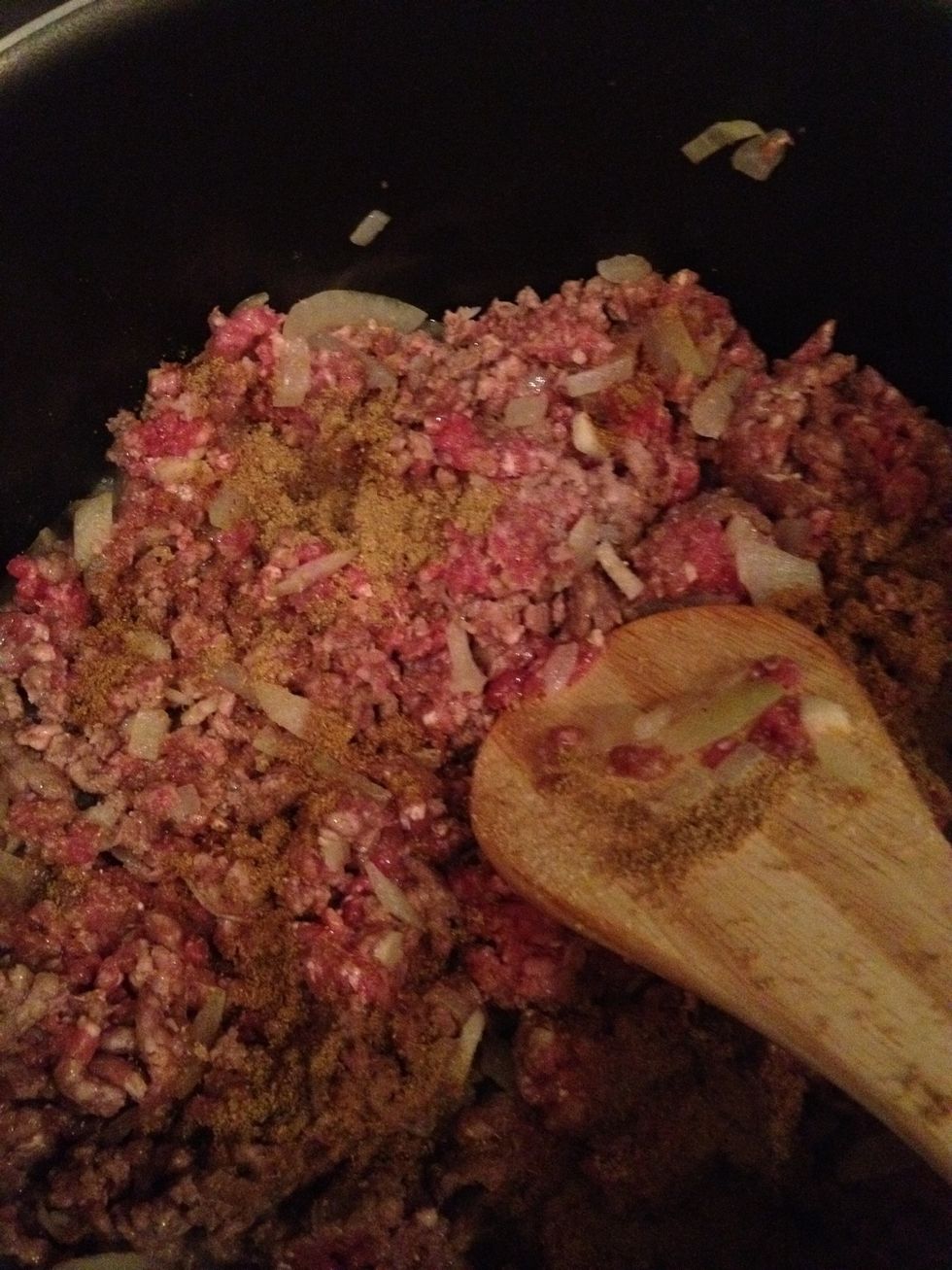 Add spices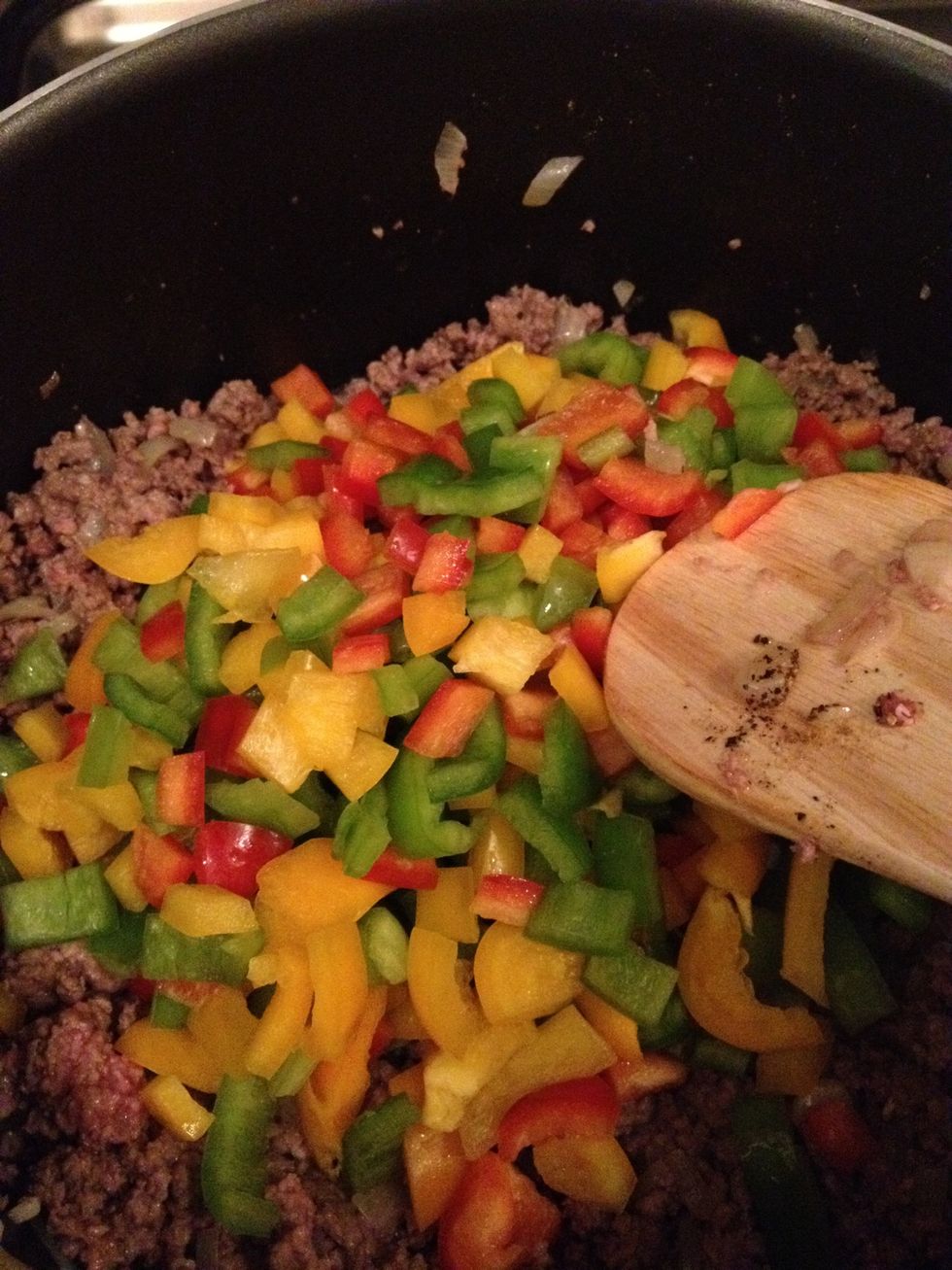 Add bell peppers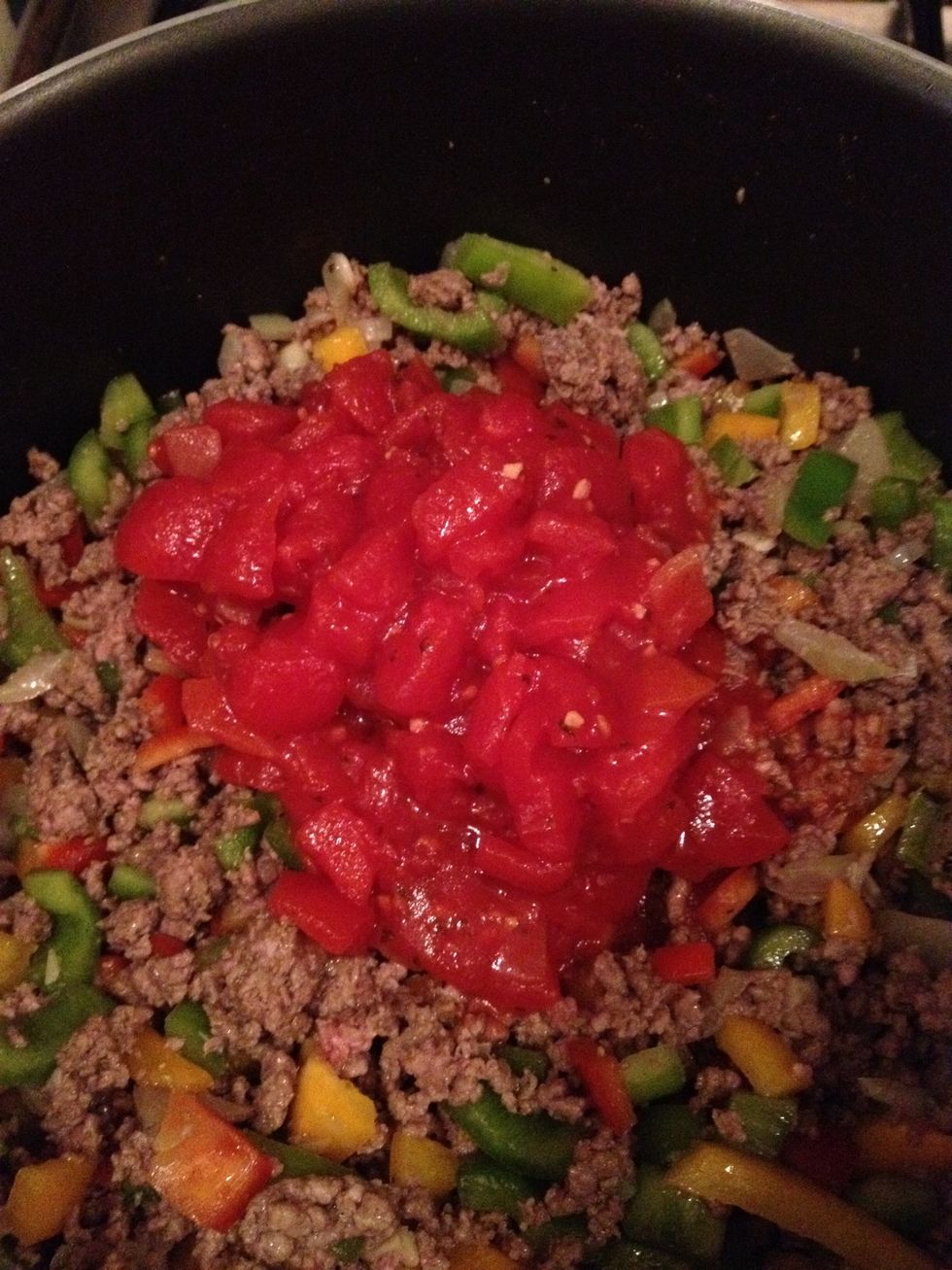 Add tomatoes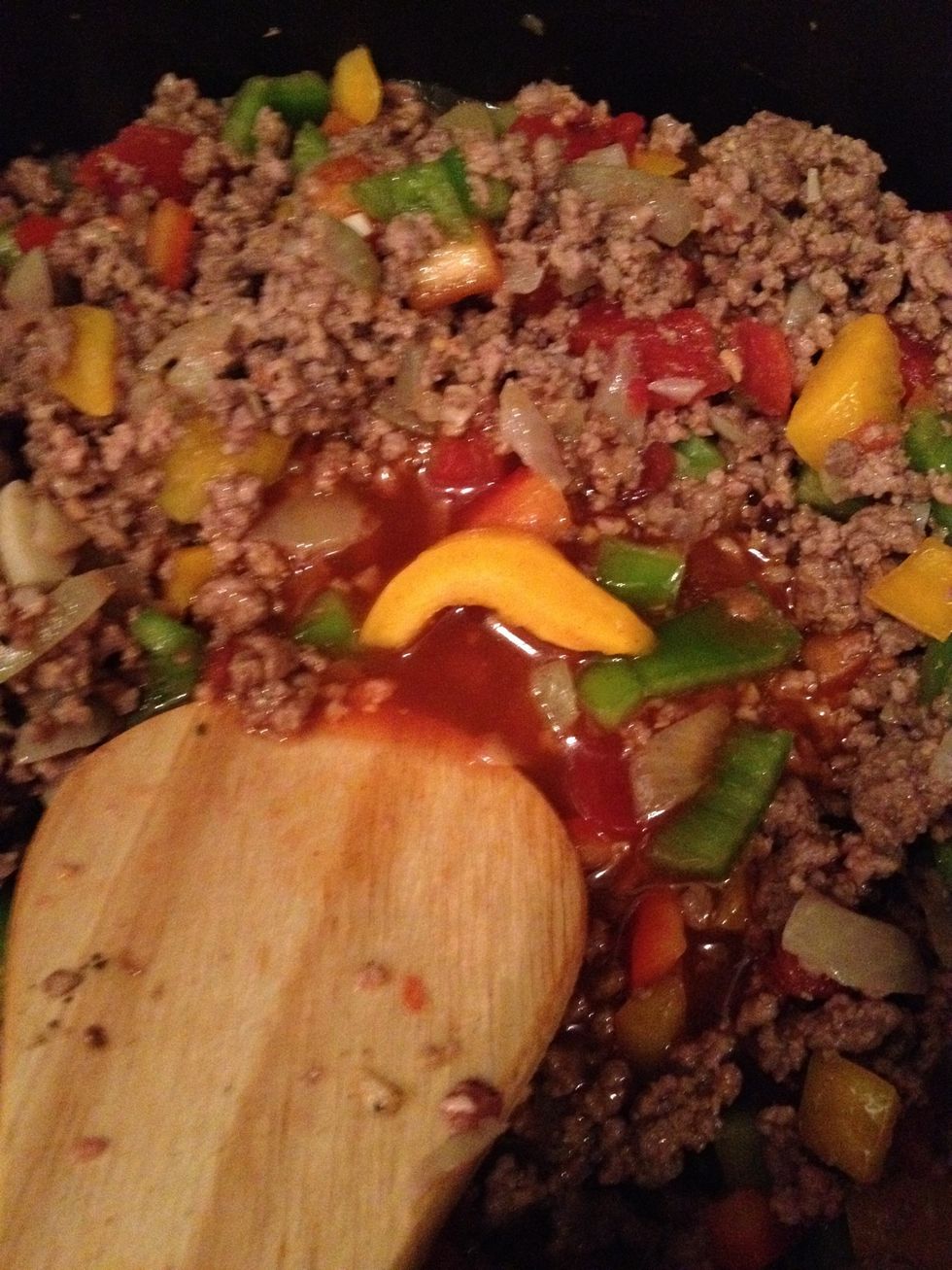 Add a little of the enchilada sauce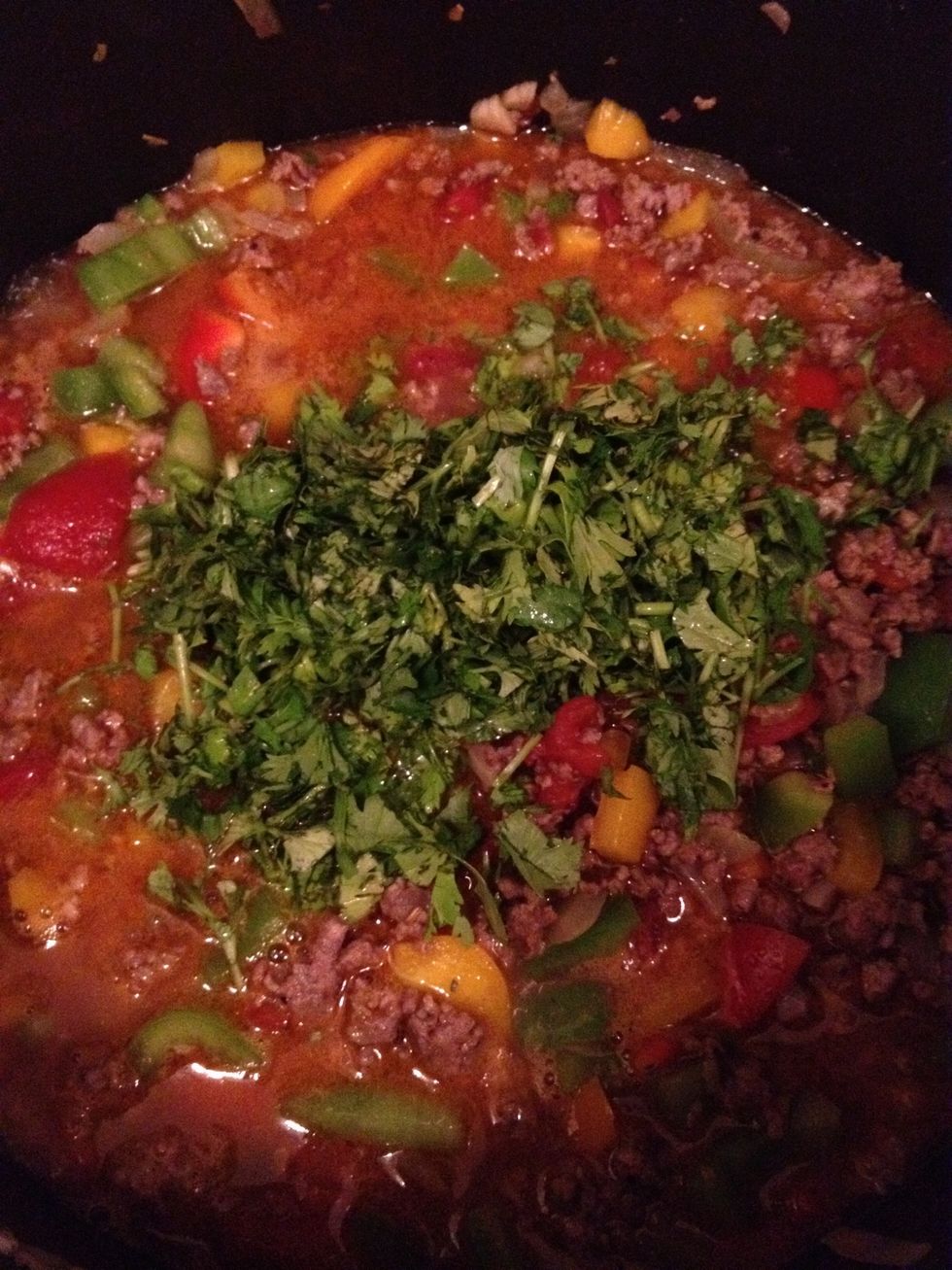 Add cilantro and lime juice
Let it simmer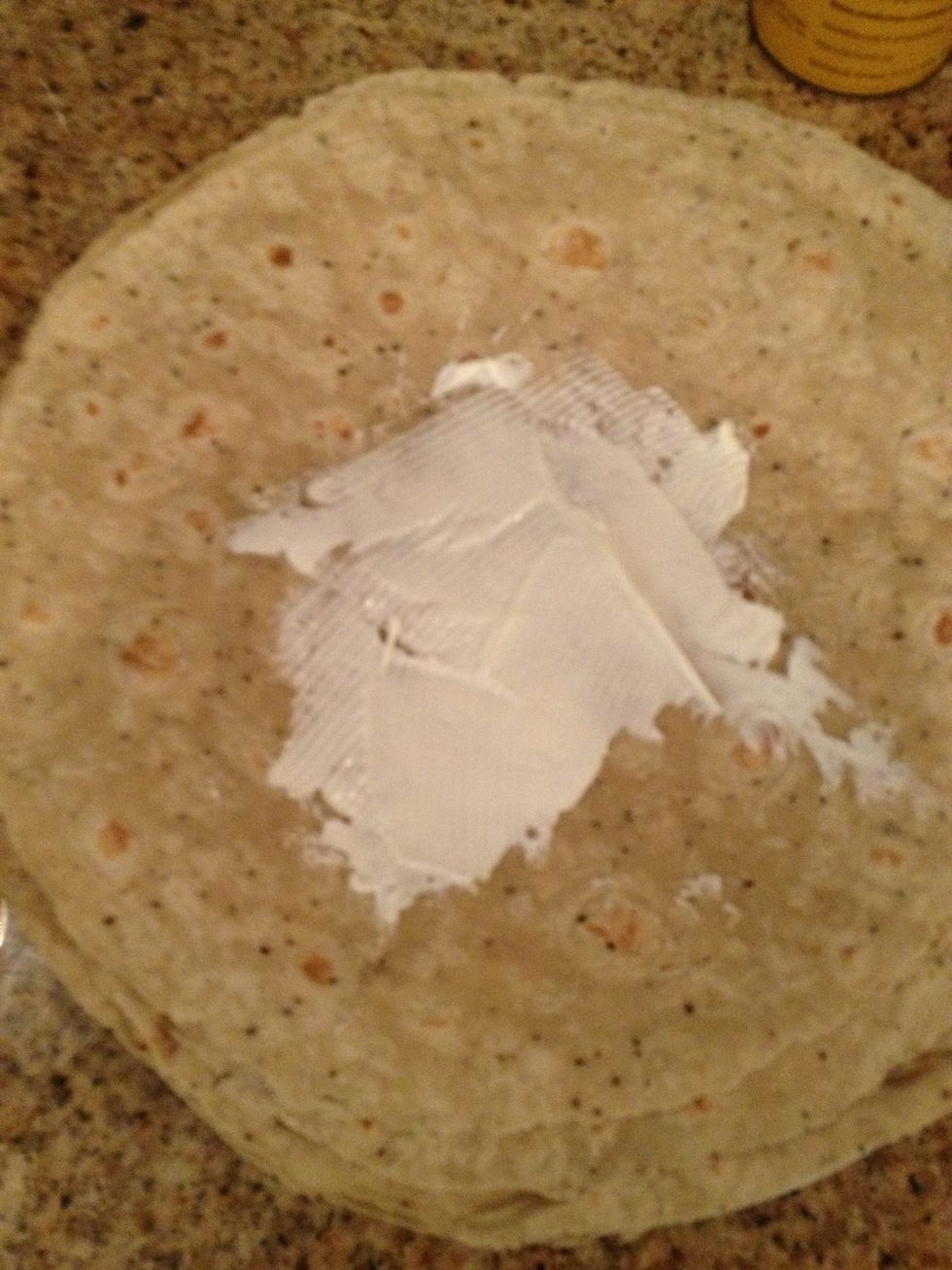 Spread some sour cream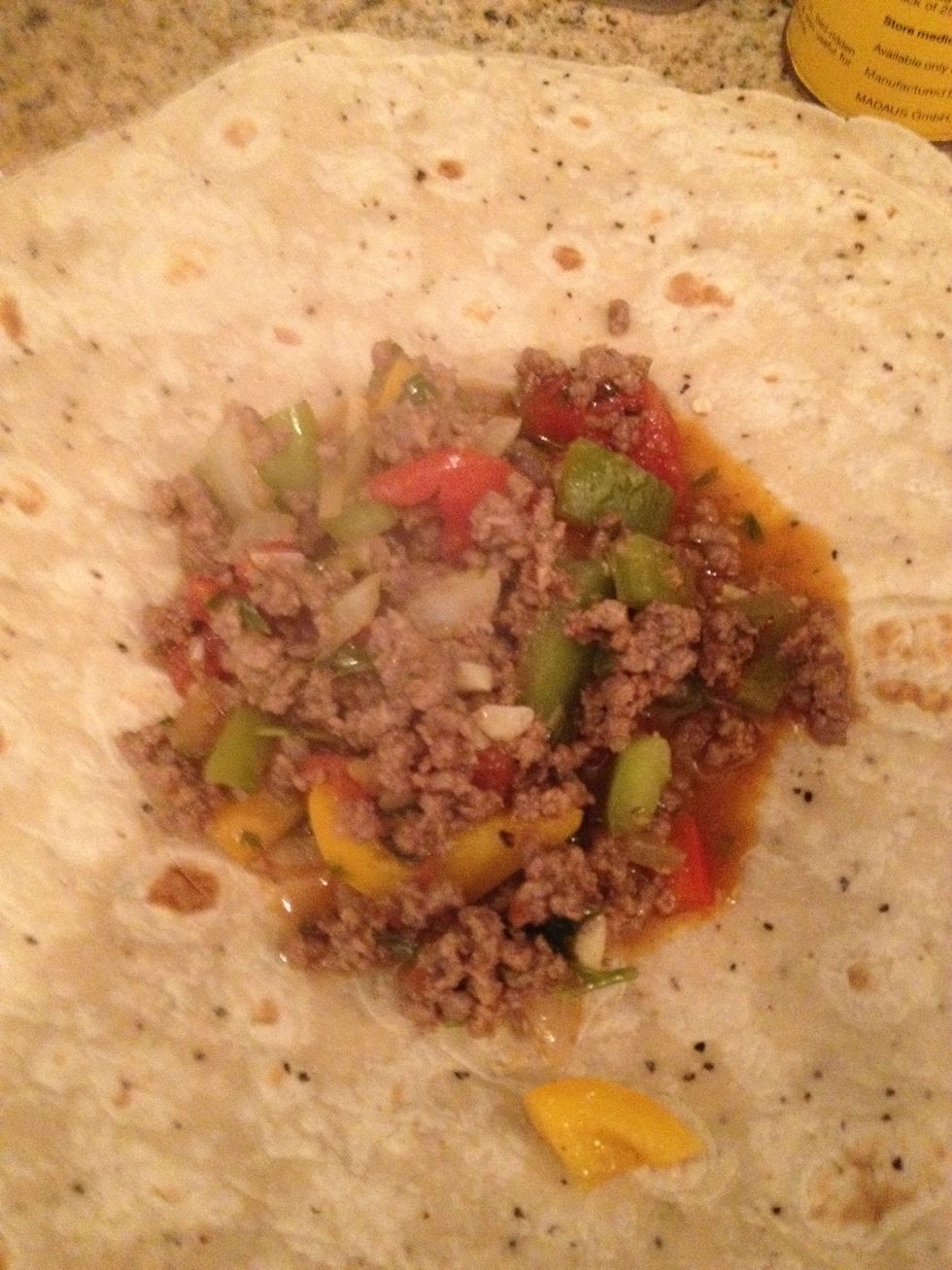 Add beef mix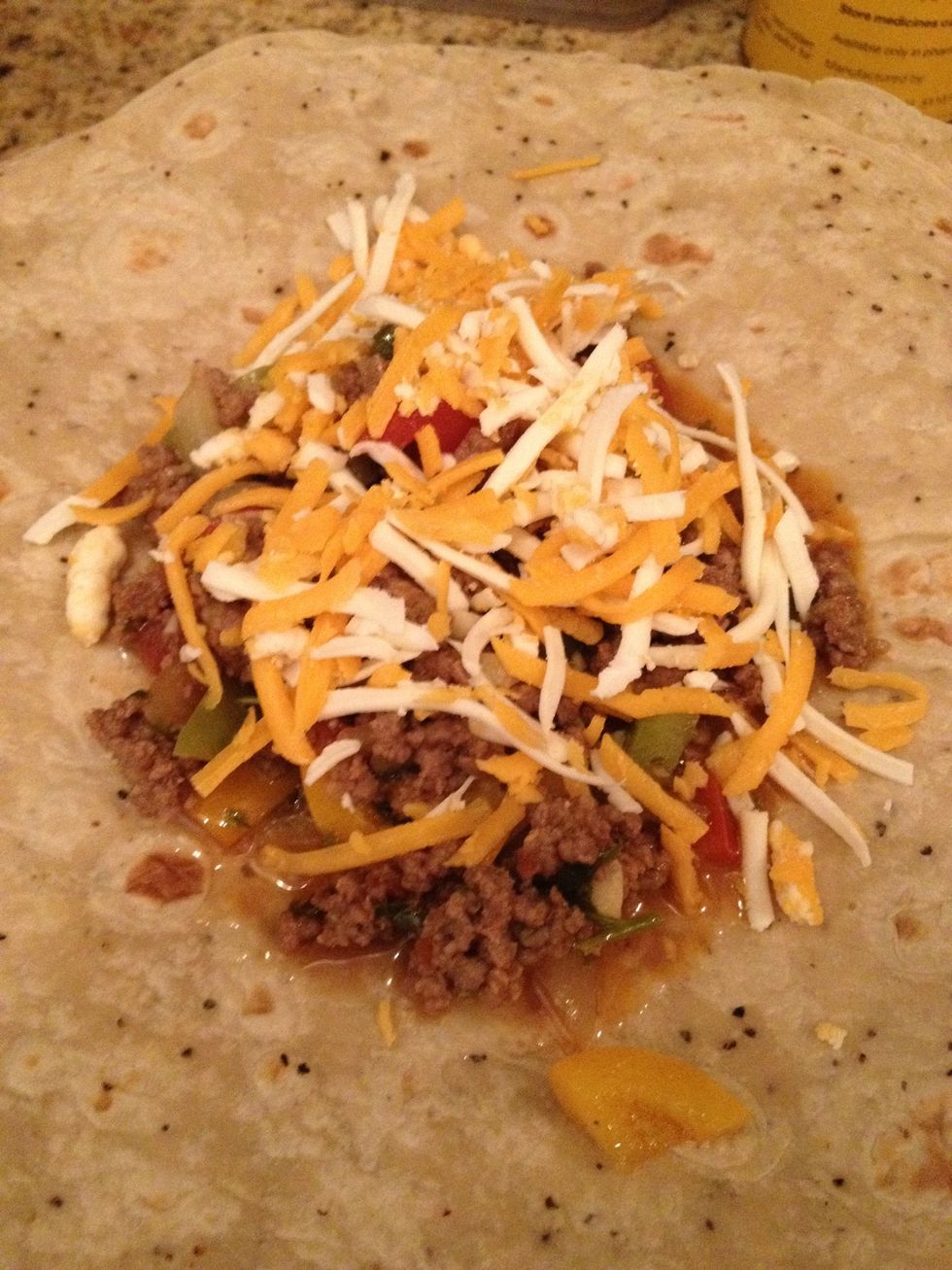 Add some cheese
Add jalapeño peppers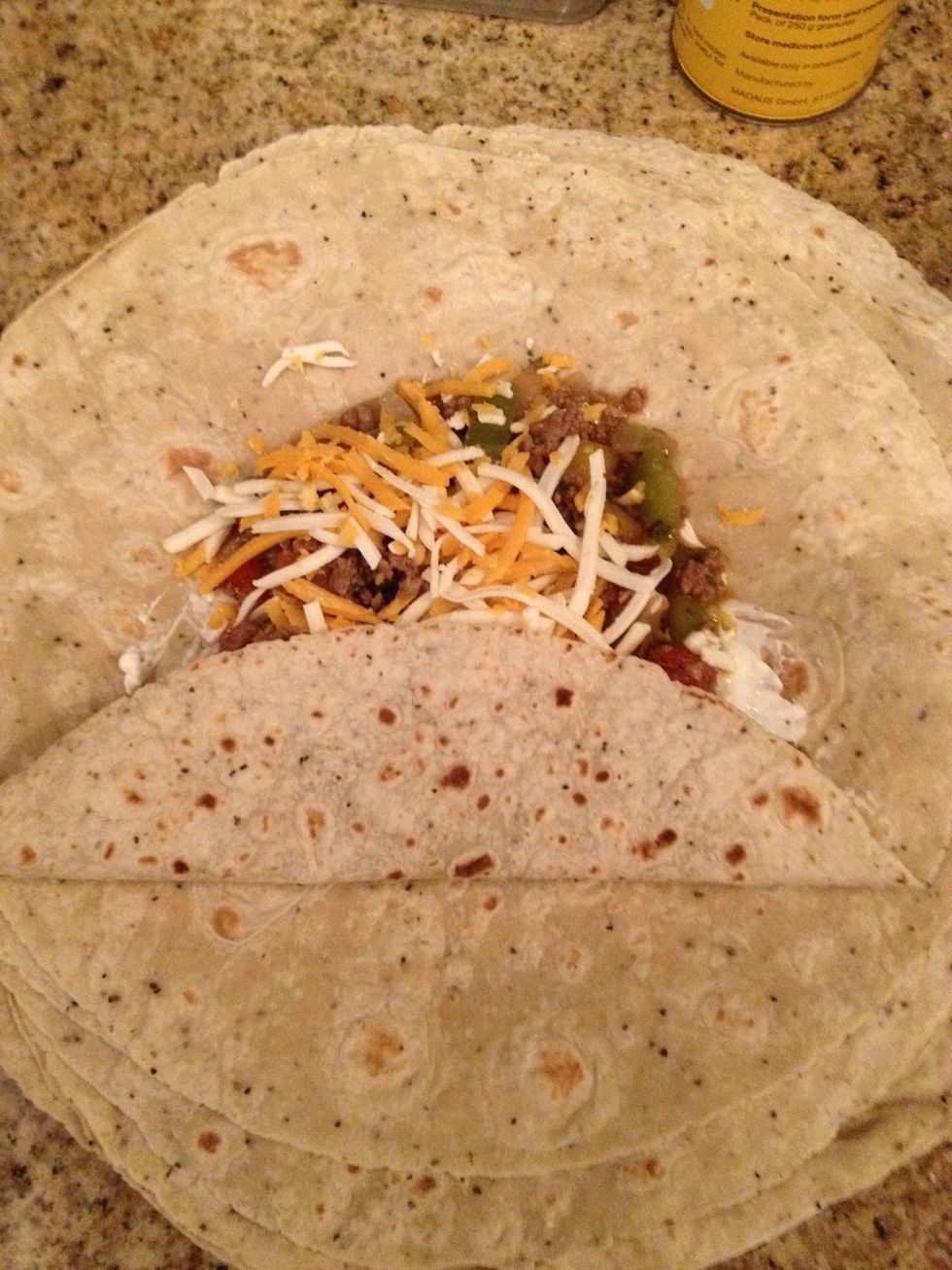 Fold the bottom...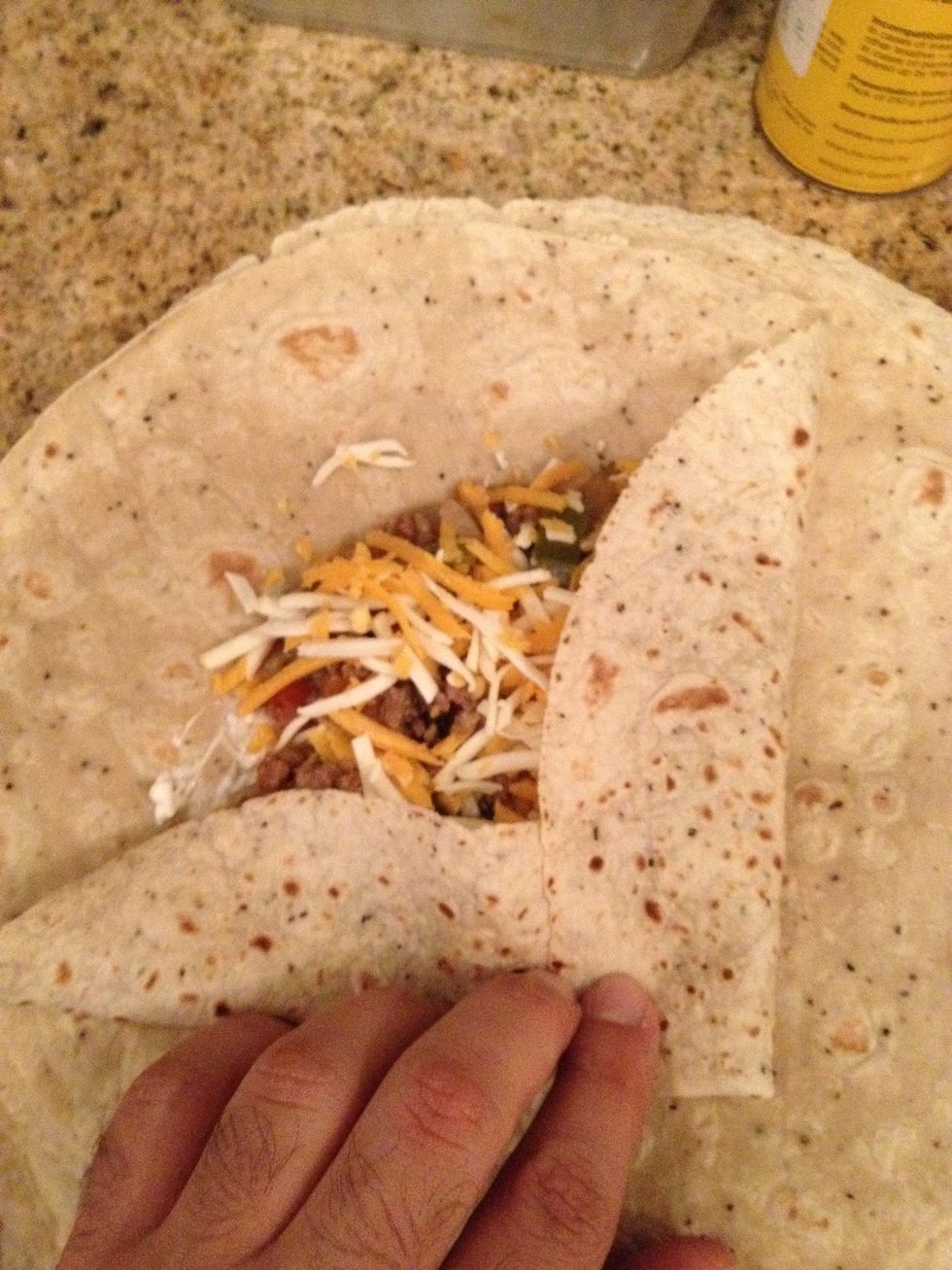 Then one side
Then the other, and close from the top.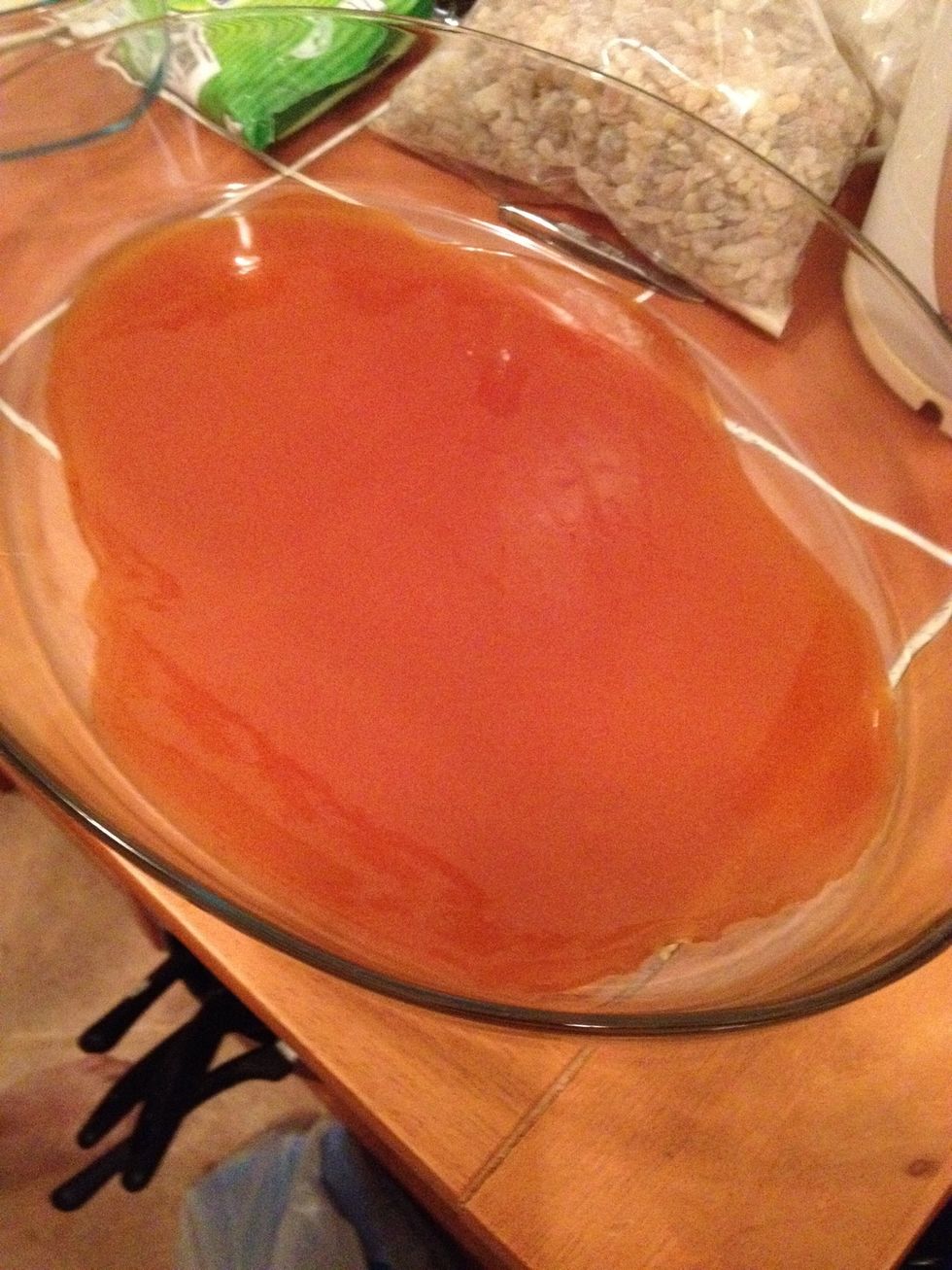 Coat the bottom of the bowl with some enchilada sauce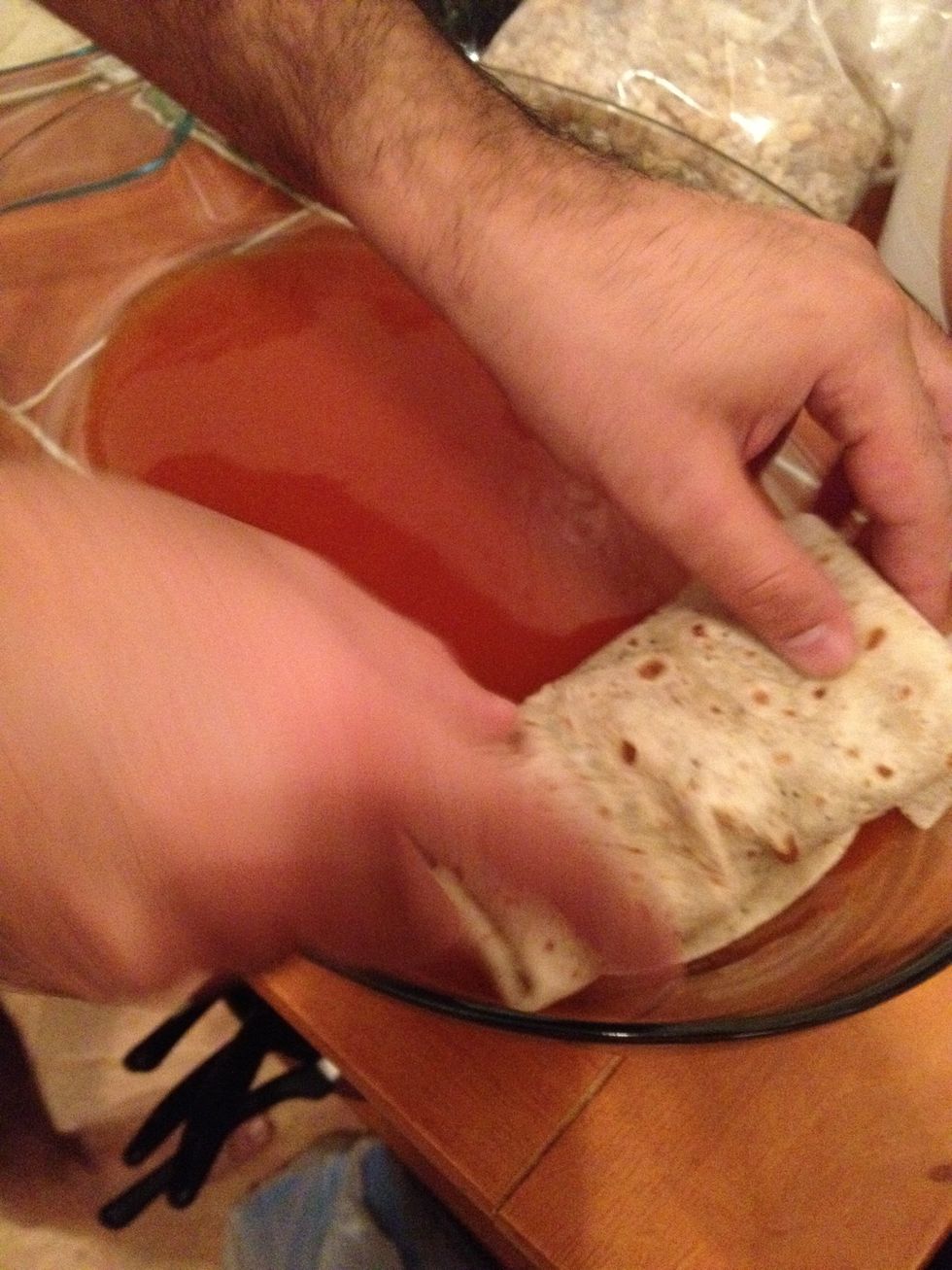 Assemble the burritos in the bowl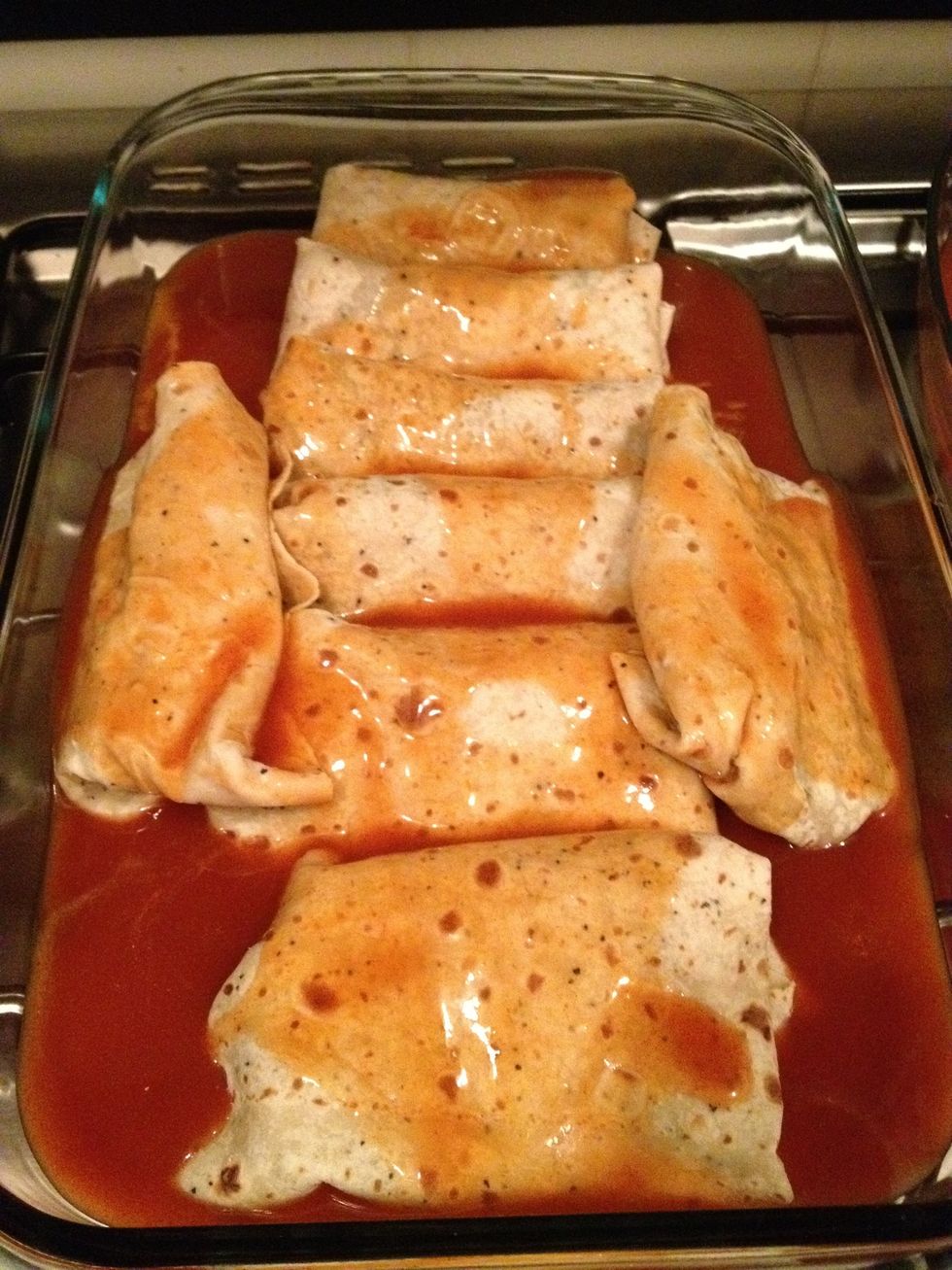 Add the rest of the enchilada sauce on top of the burritos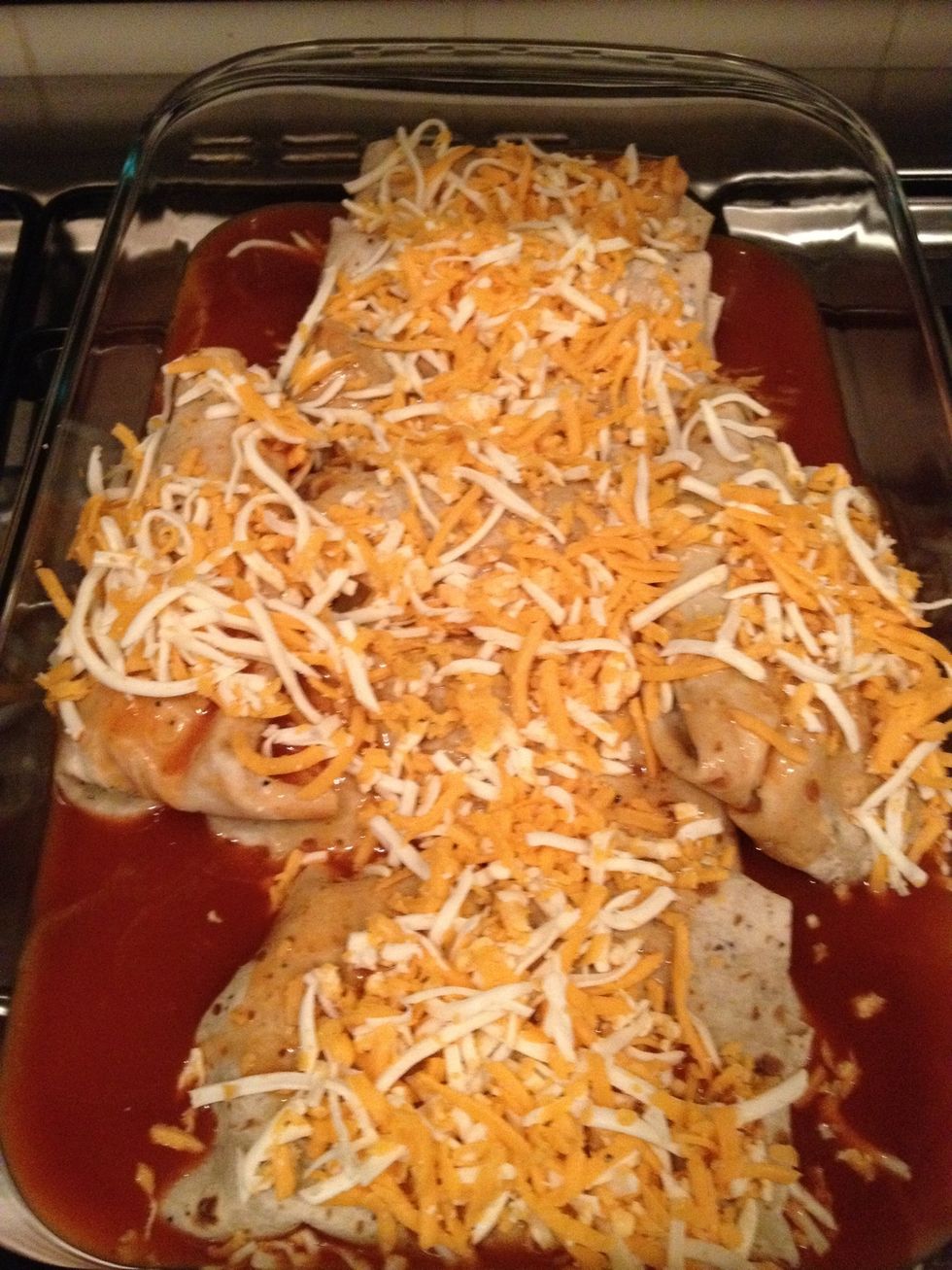 Add the rest of the cheese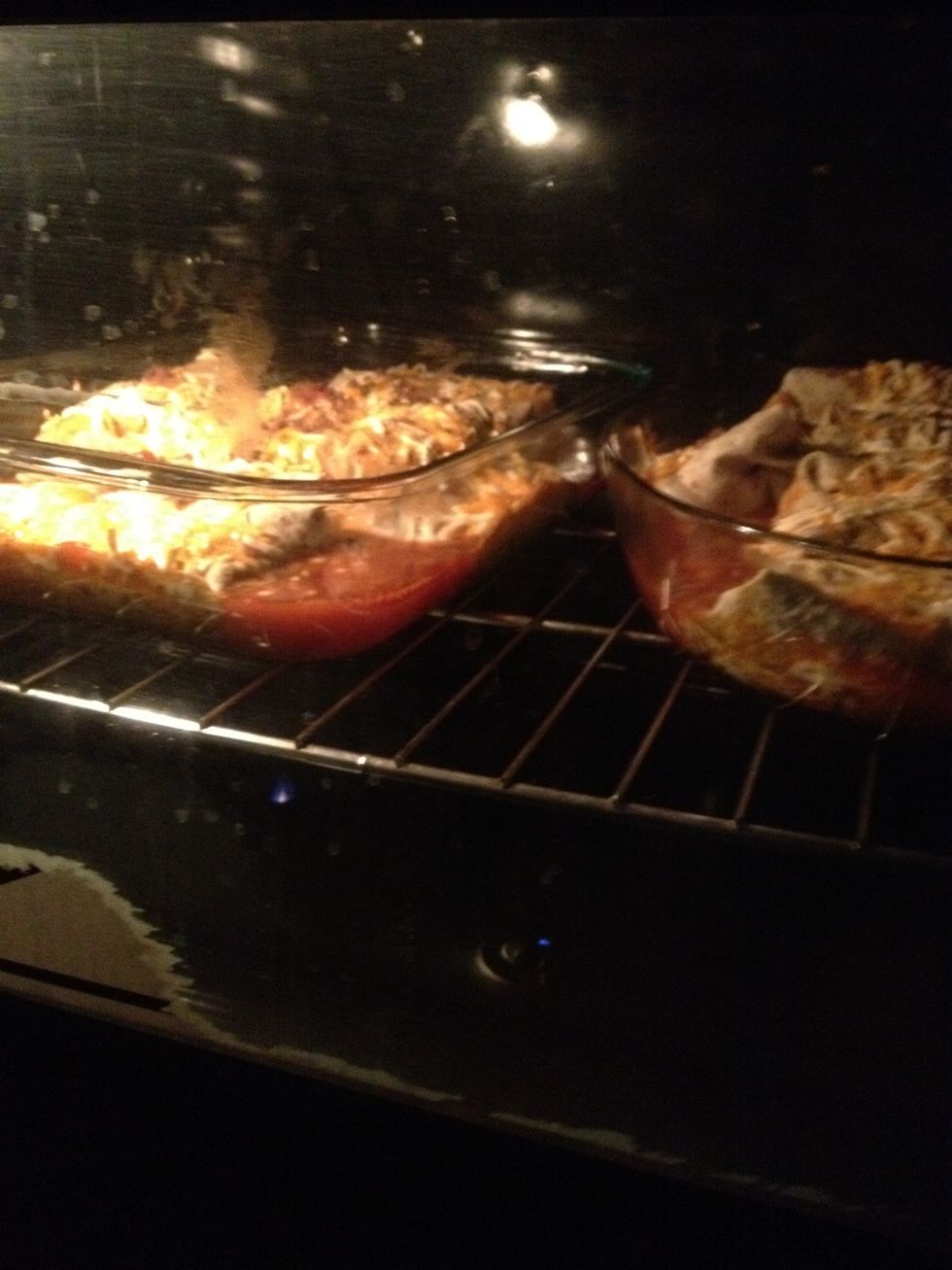 Bake in a 180 deg cel oven for 20 mins or until the cheese I melted and the sauce is bubbling
1.0 White onion
6.0 Garlic cloves
1.0bnch Cilantro
1.0 Red bell pepper
1.0 Green bell pepper
1.0 Yellow bell pepper
1.0kg Ground beef
300.0g Sharp cheddar cheese
300.0g Monterey Jack cheese
20.0 Tortillas
1.0pch Cumin
1.0tsp Paprika
1.0pch Salt
1.0pch Black pepper
2.0 Can Enchilada sauce
1.0pch Coriander seed
4.0 Jalapeño peppers
1.0 Stewed tomato can
2.0 Limes
Ahmed Zainal
PR Specialist at @Batelco by day, Robot-Ninja Techno Bomber by nightfall. I cook a little!
East Riffa, Kingdom of Bahrain