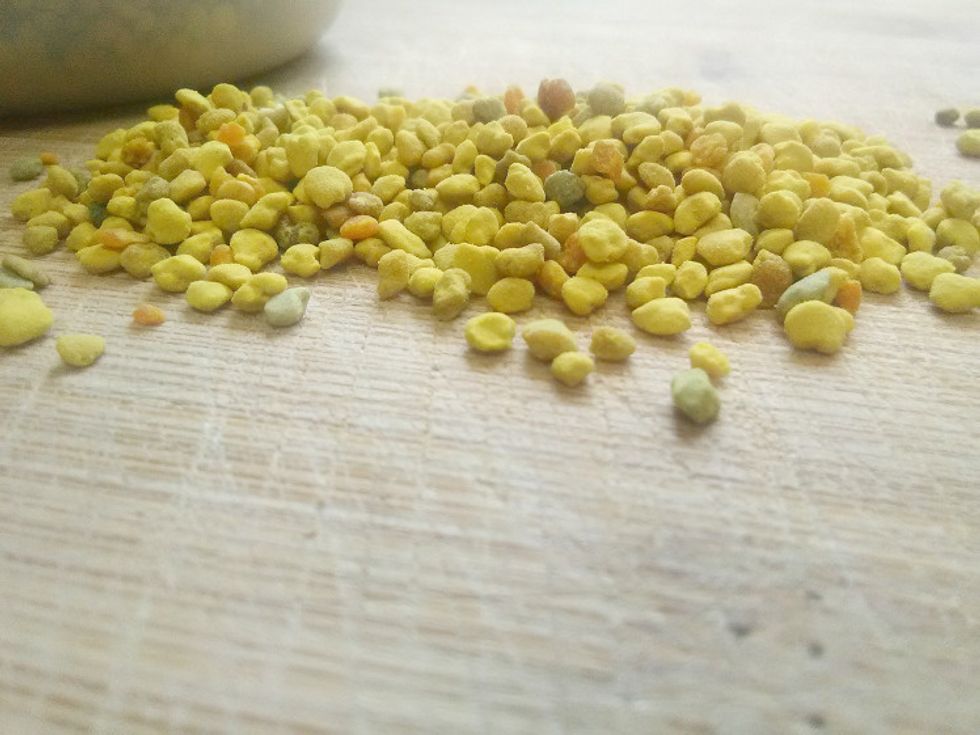 Measure 2 tablespoons of bee pollen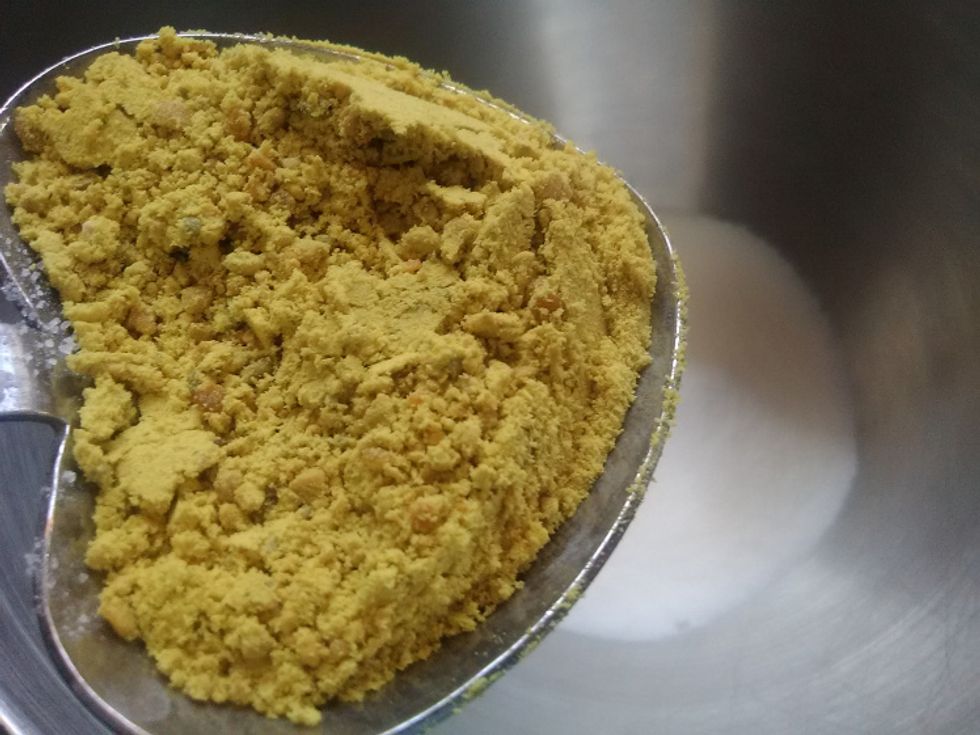 Ground the bee pollen using a food processor
Add the bee pollen + 8-9 tablespoons of sugar + the 2 1/2 cups of water. Mix all together in a bowl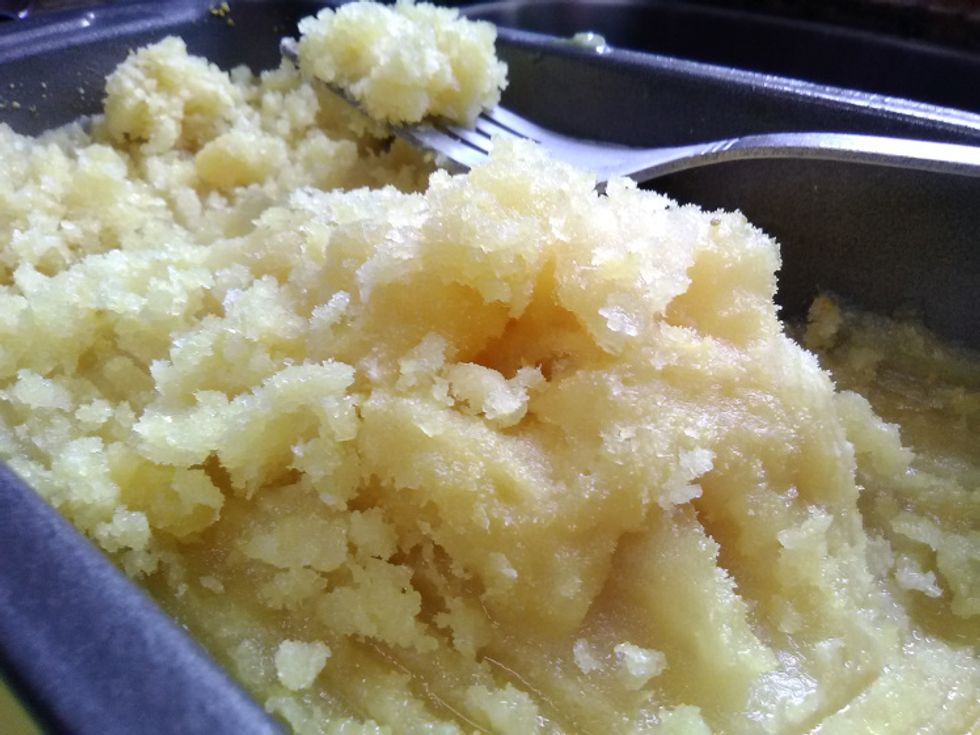 Pour the mixture into the metal loaf pan and place in the freezer for an hour or two. Take out of the freezer and scrape the ice off the sides. Continue to do this every 30 minutes.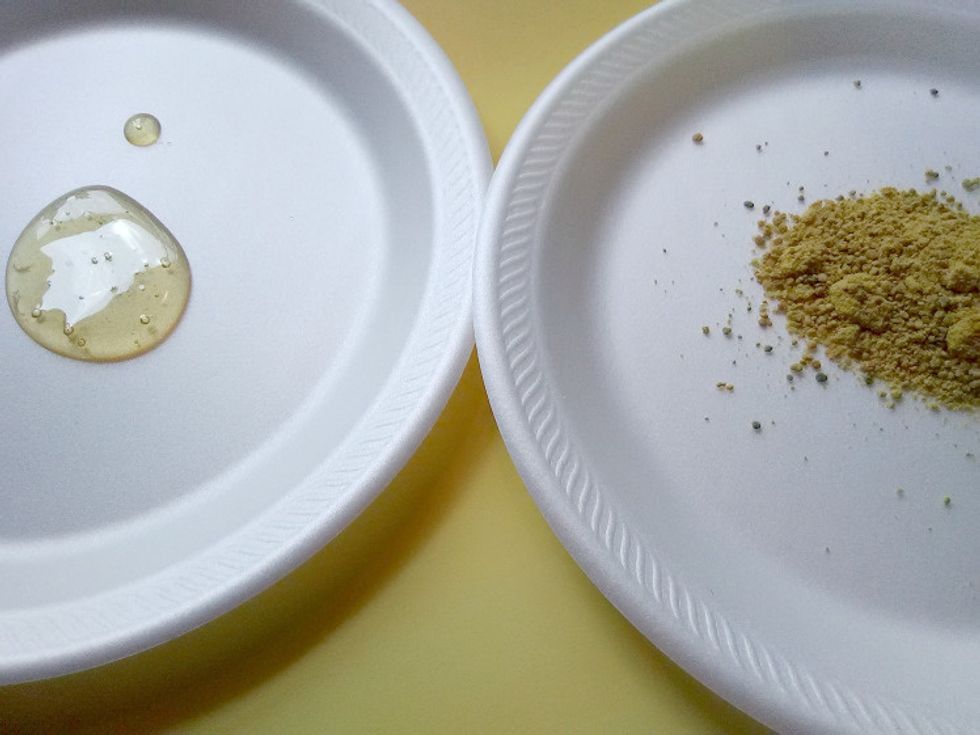 Take a teaspoon of the raw honey and some more ground bee pollen.
Take your glass and dip the rim of the glass in the honey and then in the bee pollen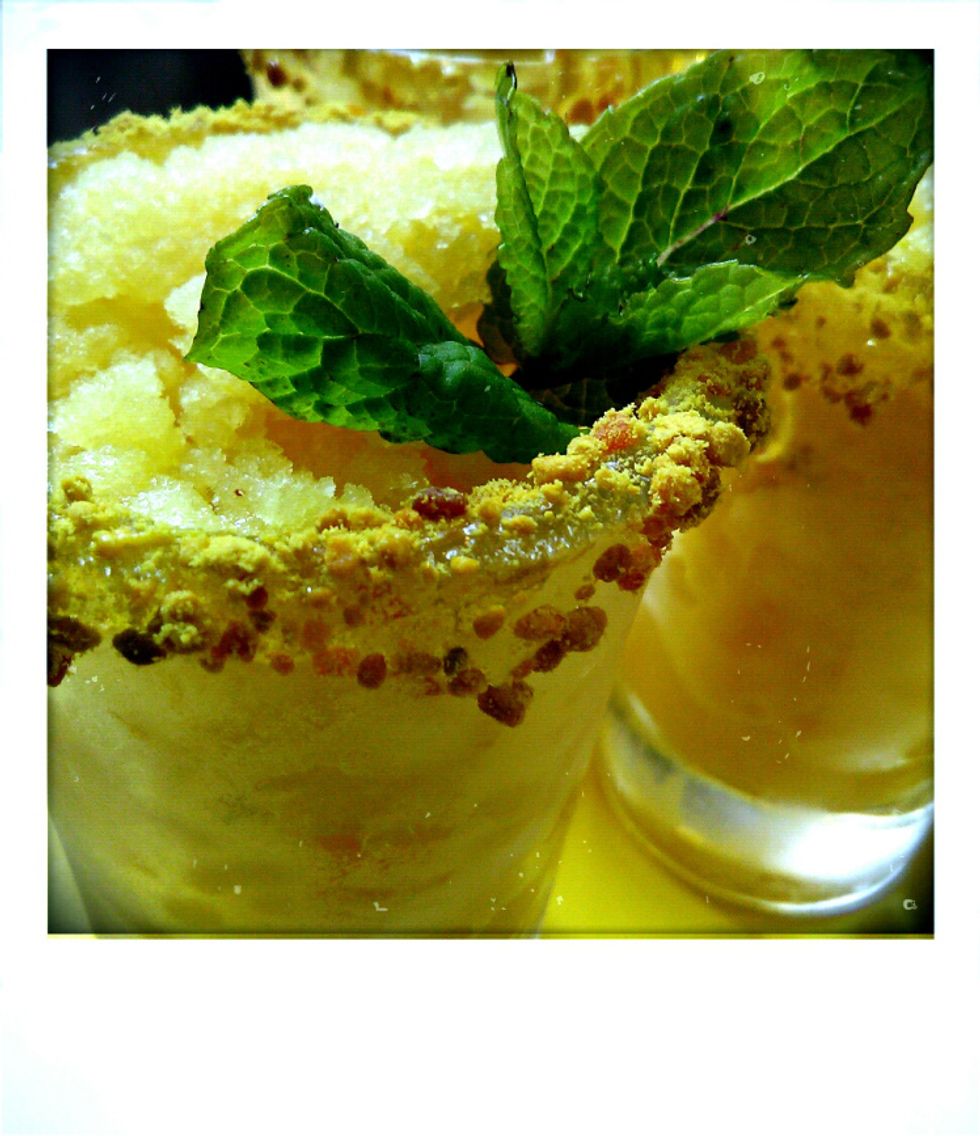 Serve the granite in the glass with fresh mint. Add honey liqueur for an added kick!
2.0Tbsp Bee Pollen (ground)
8.0Tbsp Granulated or Coconut Sugar
2.5c Water
1.0 Metal Loaf Pan
1.0tsp Raw Clover Honey
Appetite Deluxe
Self-Taught Baker/Home Cook. Food Blogger. Queen of Cuisine. Foodie. Traveler. Mom. Did I mention I love food?