Find a vase and fill with water. A clear vase will give a good effect.
Add few drops of food colouring to the water. Blue or green will give an unusual contrast to white or yellow flowers.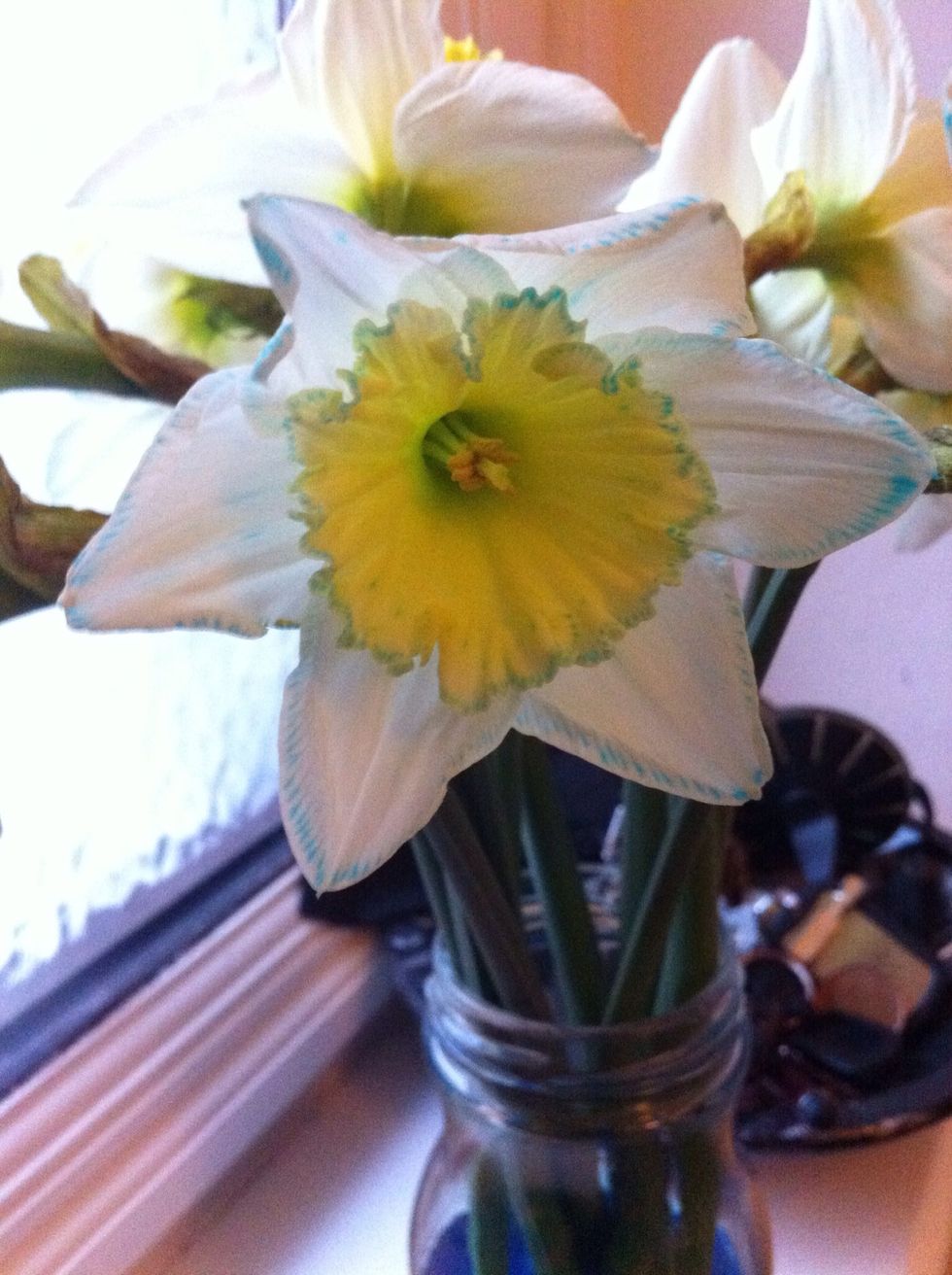 After 2 days my daffodils started to get a little tinge around the edges. Be patient, it won't happen immediately...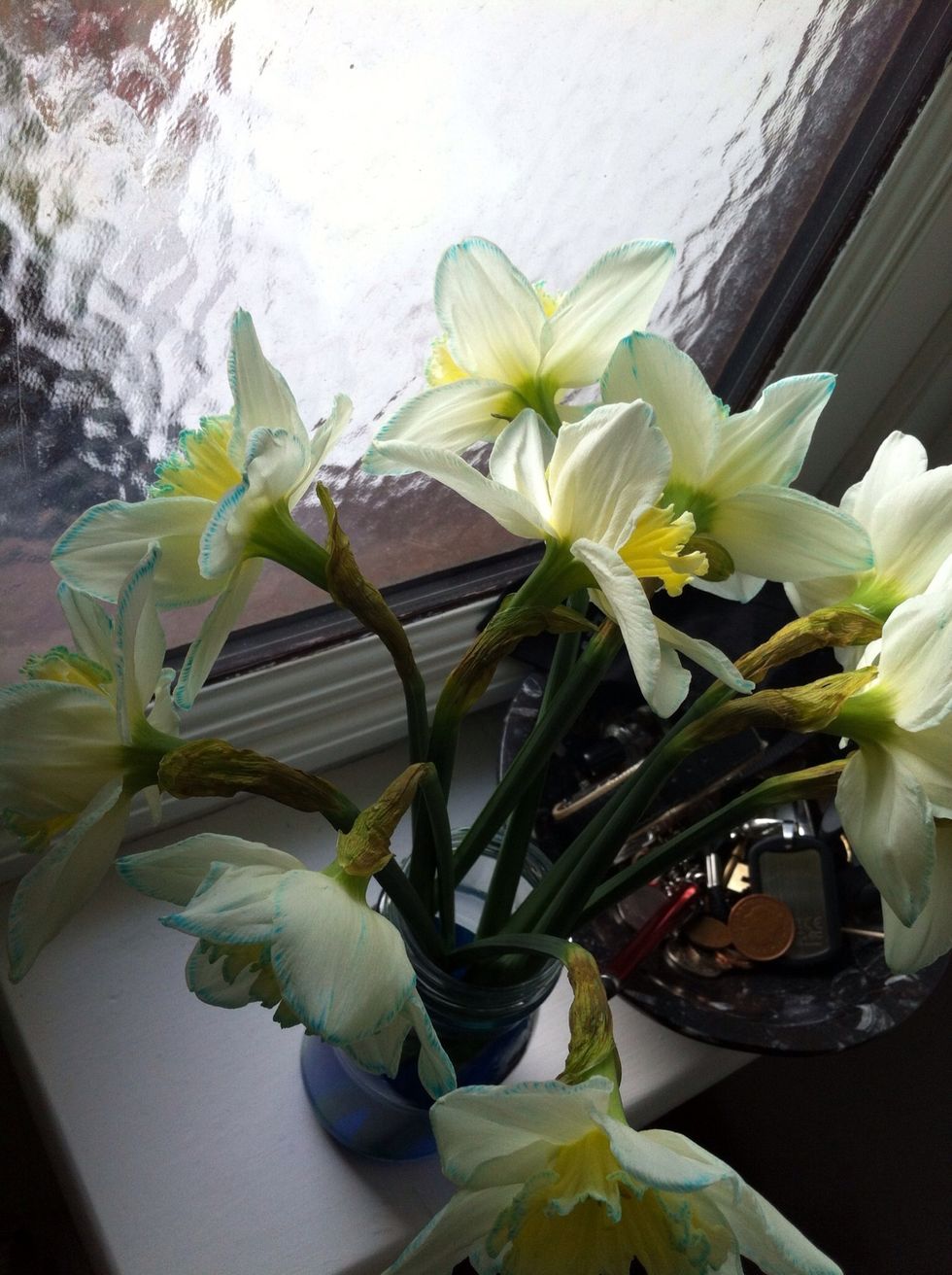 Be patient... As the days go by the flowers will draw on the water to stay alive, as they do, the colour will begin to appear.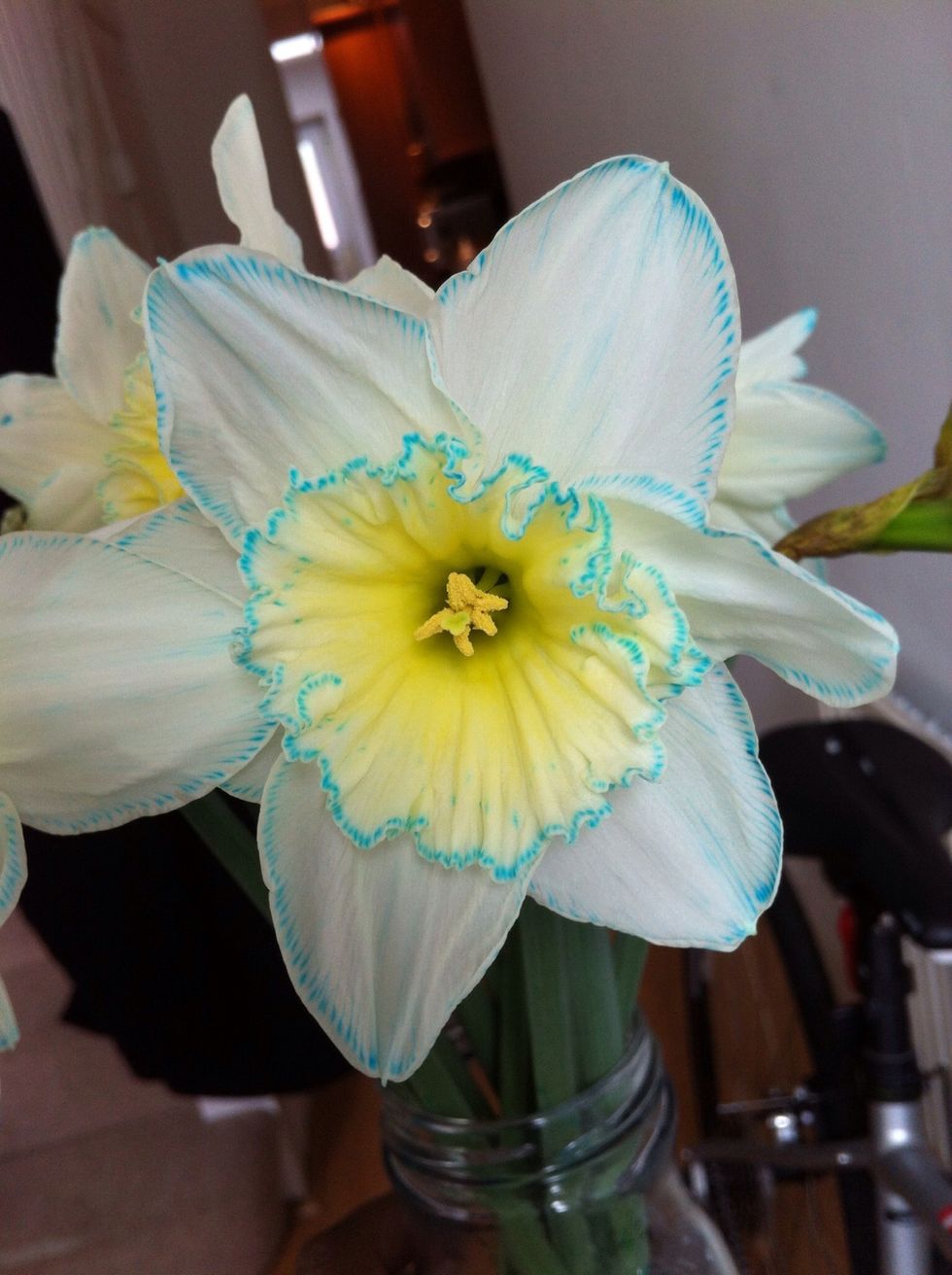 This is my flower after 5 days, they are still changing. They also seem to be staying fresher for some reason! Might have something to do with the food colouring...
I think this is a nice way to add colour to a room. Experiment with different flowers and different colours!
Vase
Water
Food Colouring
Daffodils or other light coloured flower