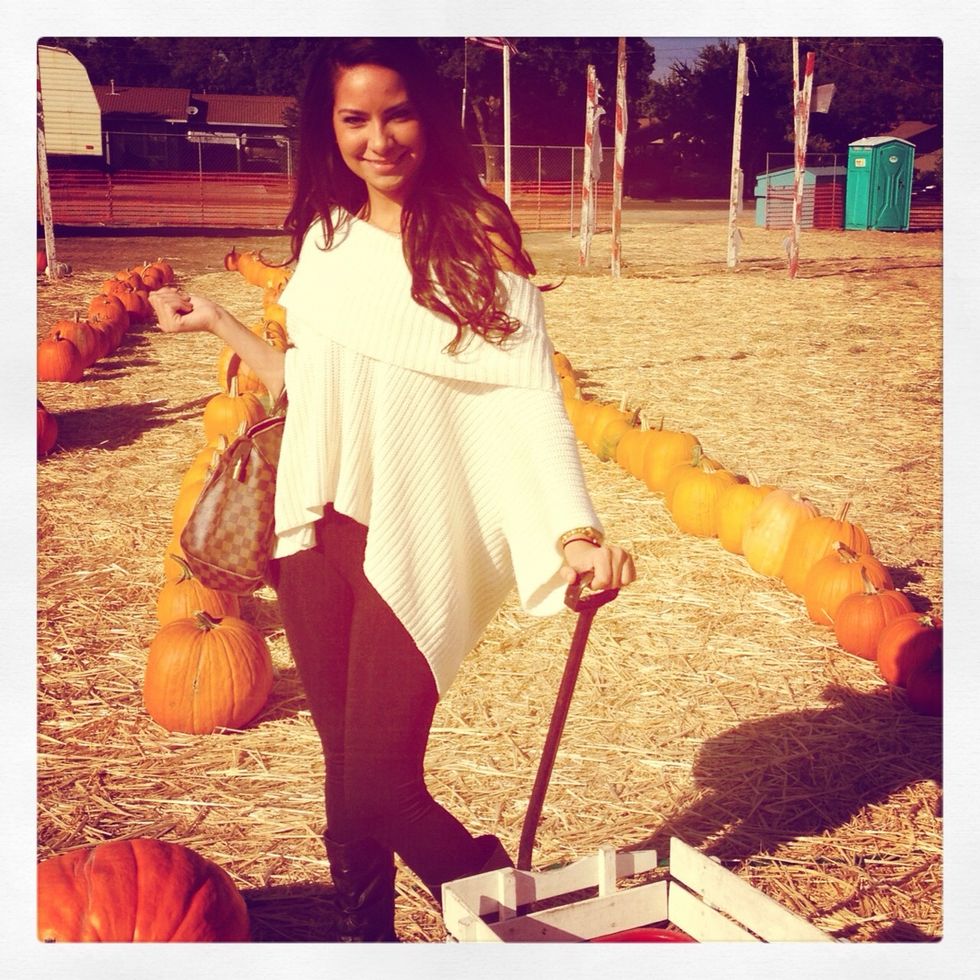 You can go to the pumpkin patch or the grocery store, pick out interesting shapes and pumpkins with long stems are fun too!!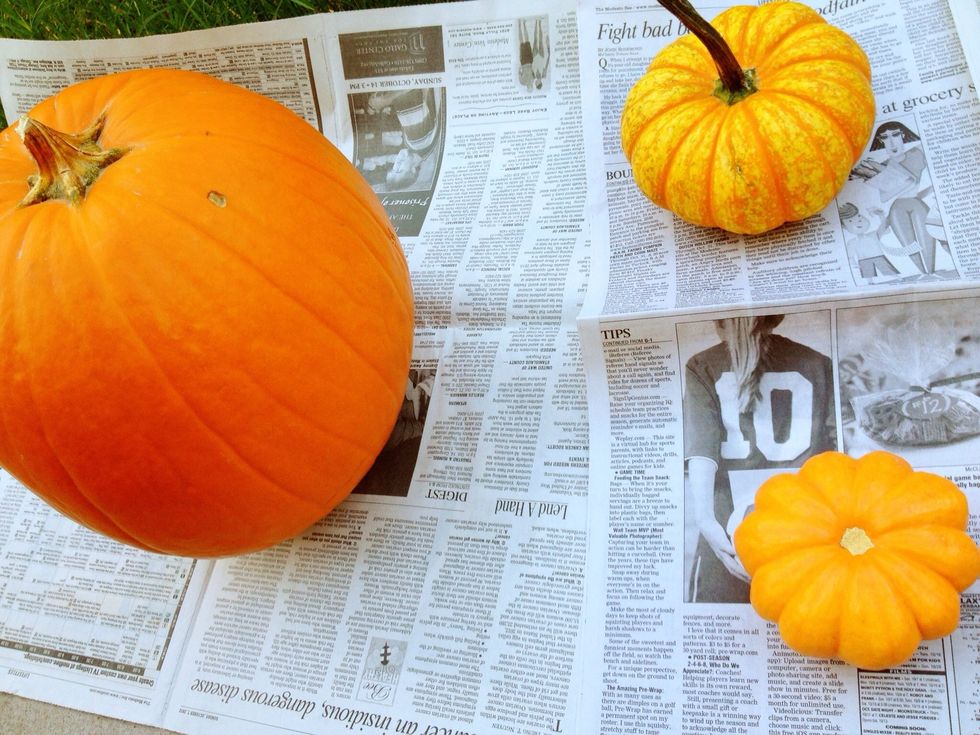 Wipe down each pumpkin, especially if you picked yours out from a pumpkin patch! Layout some newspaper so you don't dirty the area you're working on.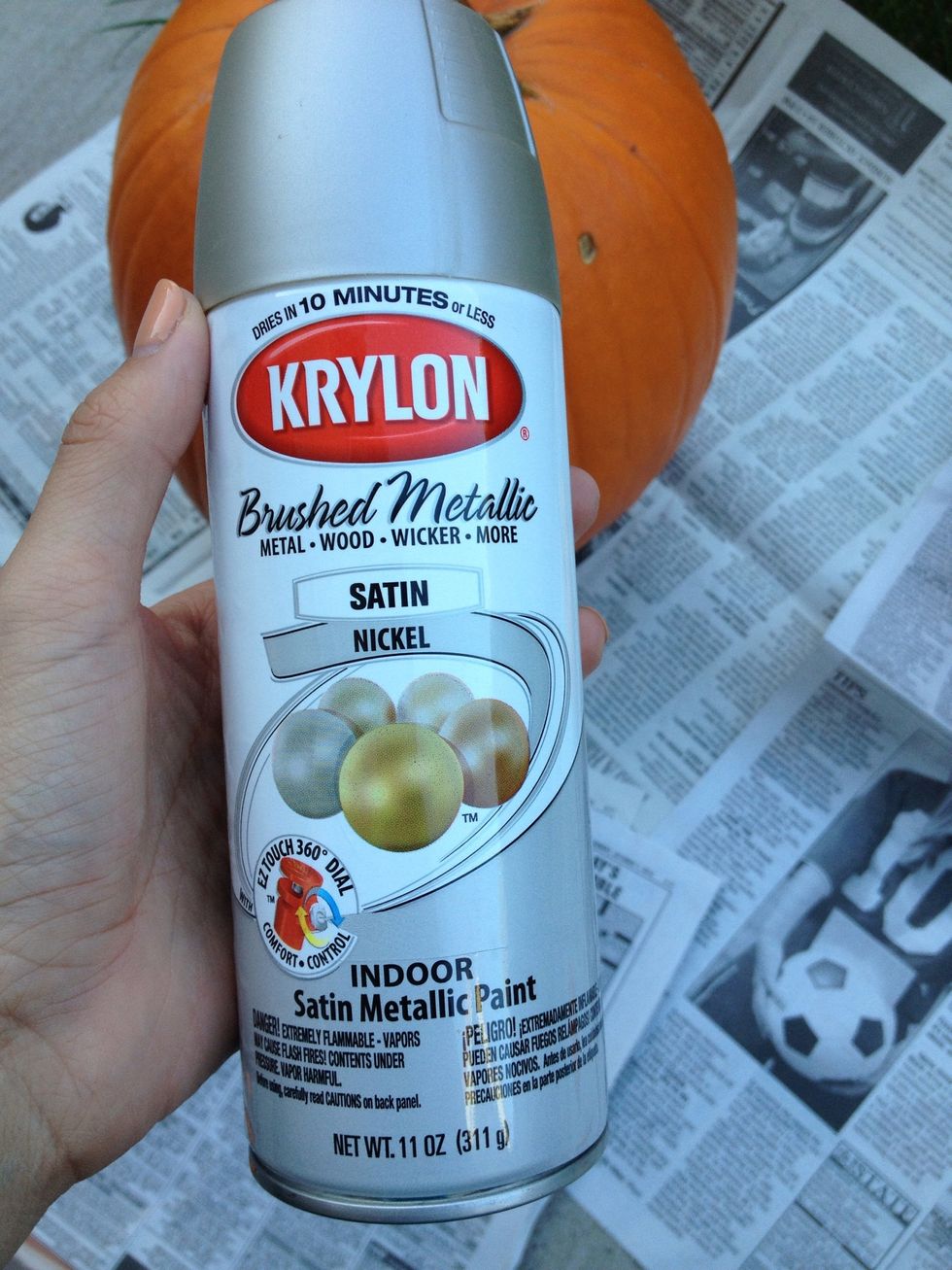 You can go to your local Walmart/Target/Michaels to get a cheap spray paint in whatever color you'd like. I chose Satin Metallic Paint.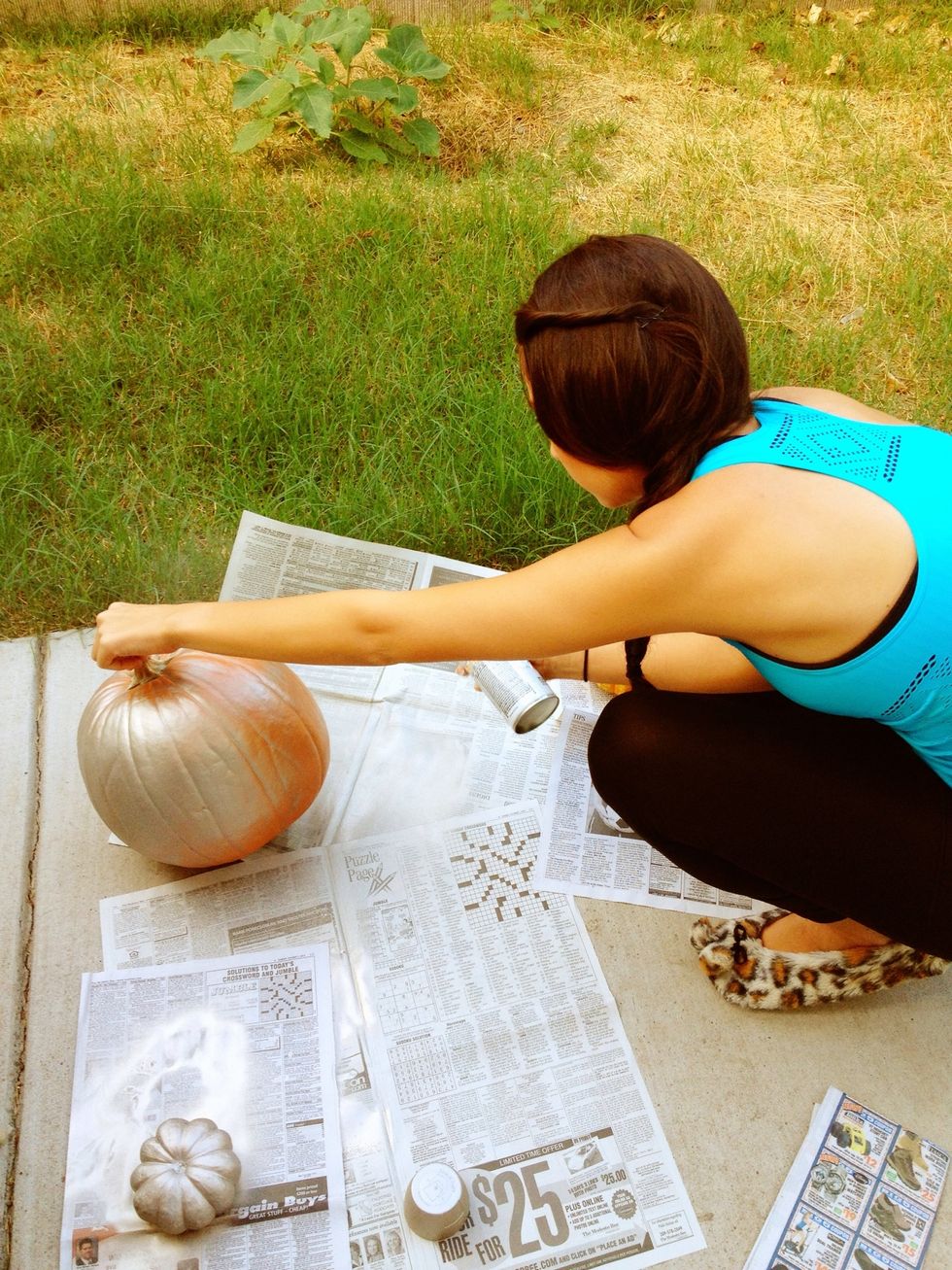 Spray the whole pumpkin until it is completely covered. ((I would use gloves, unless you like your fingers painted, learned that the hard way ;) ))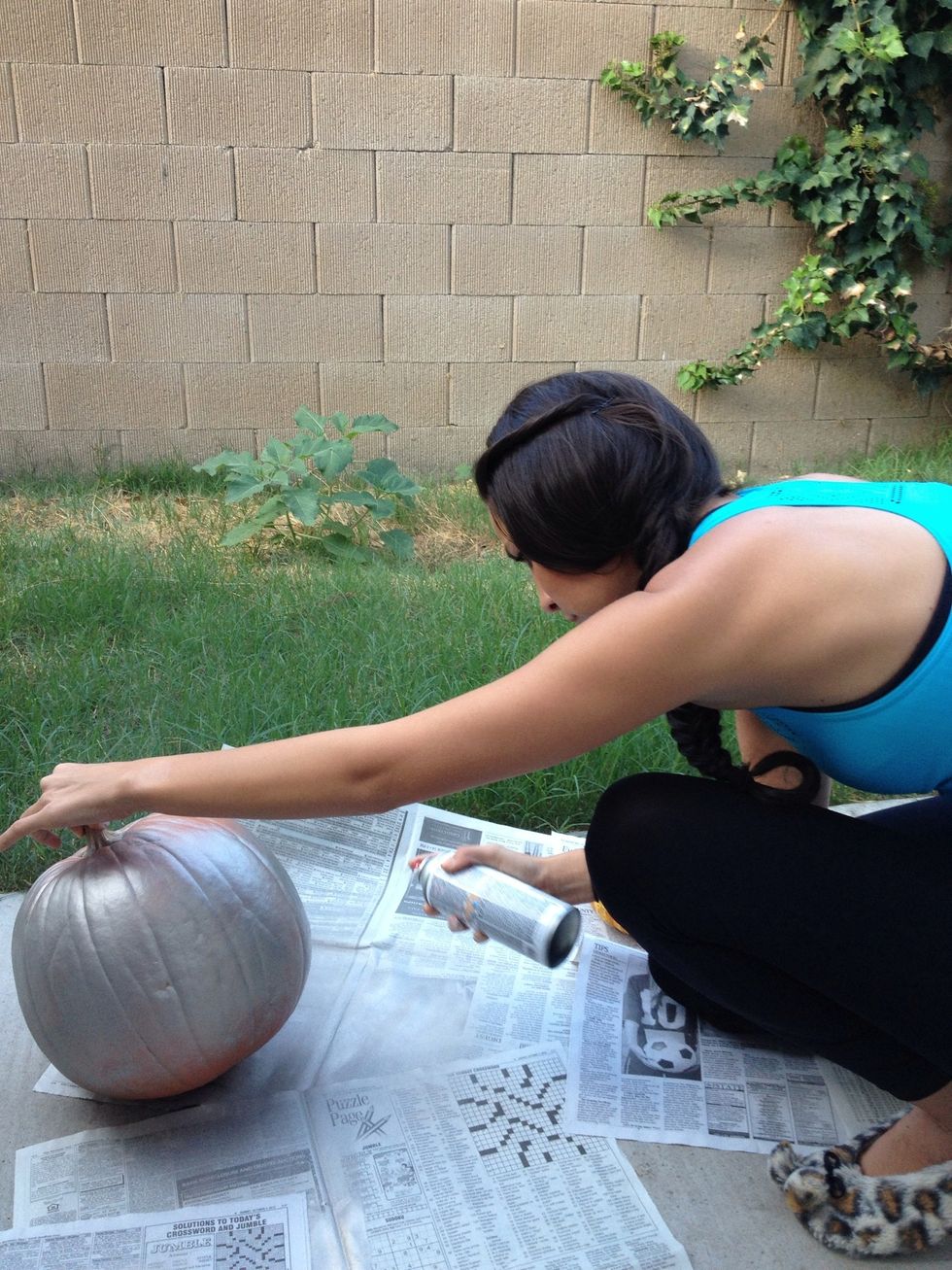 You may have to use different angles to get full coverage. Give the paint a minute to set before resting it on its side to get to the bottom.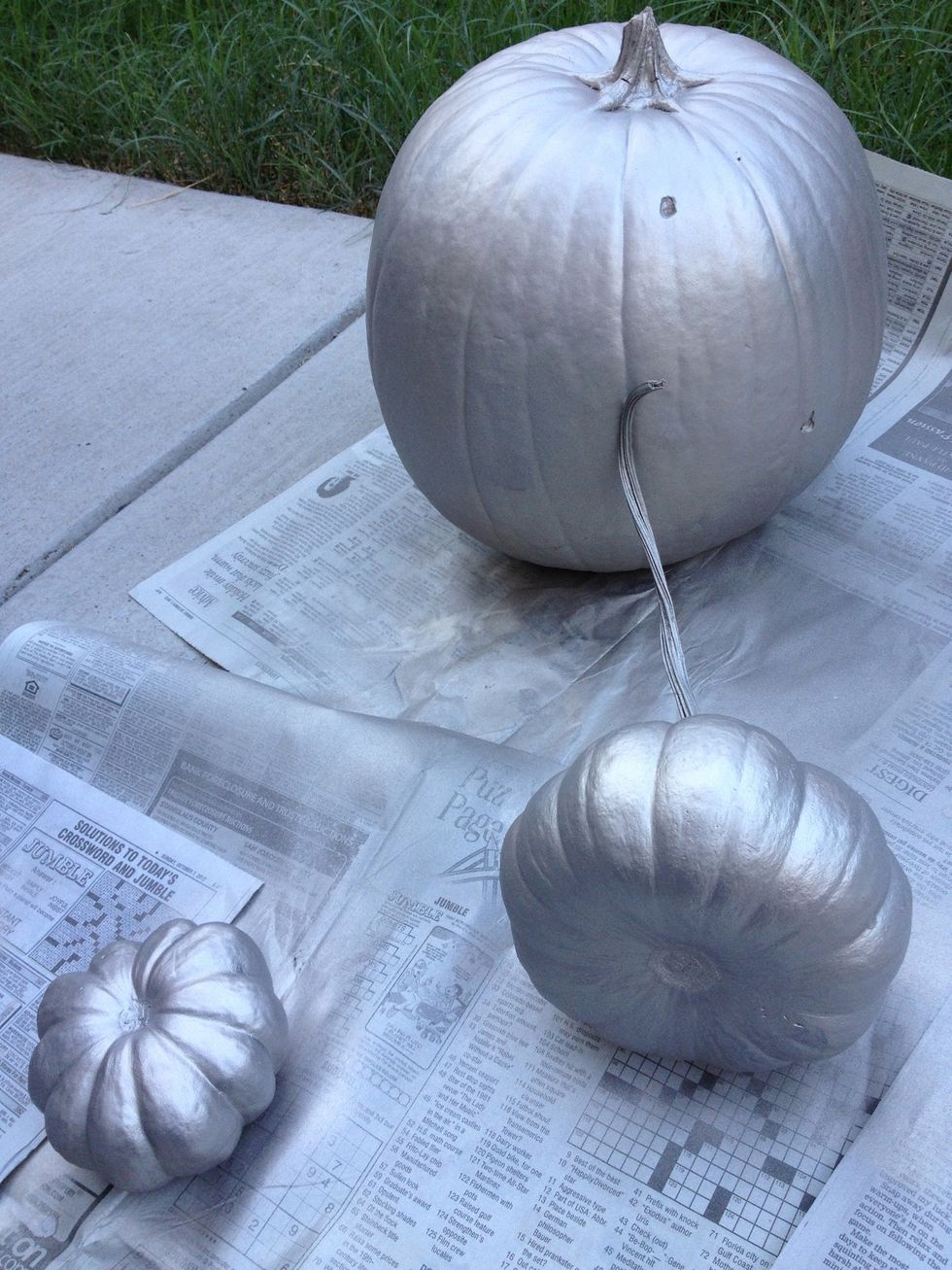 Once the pumpkins are fully painted let them set 5-10 minutes to be completely dry.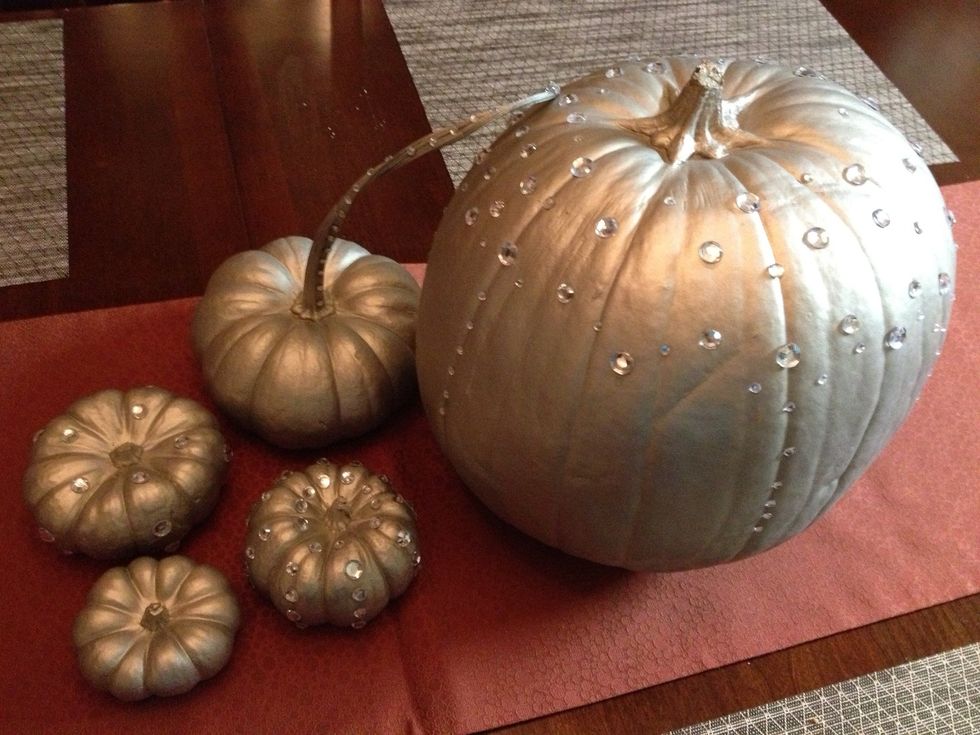 After pumpkins are fully dried super glue jewels to your liking!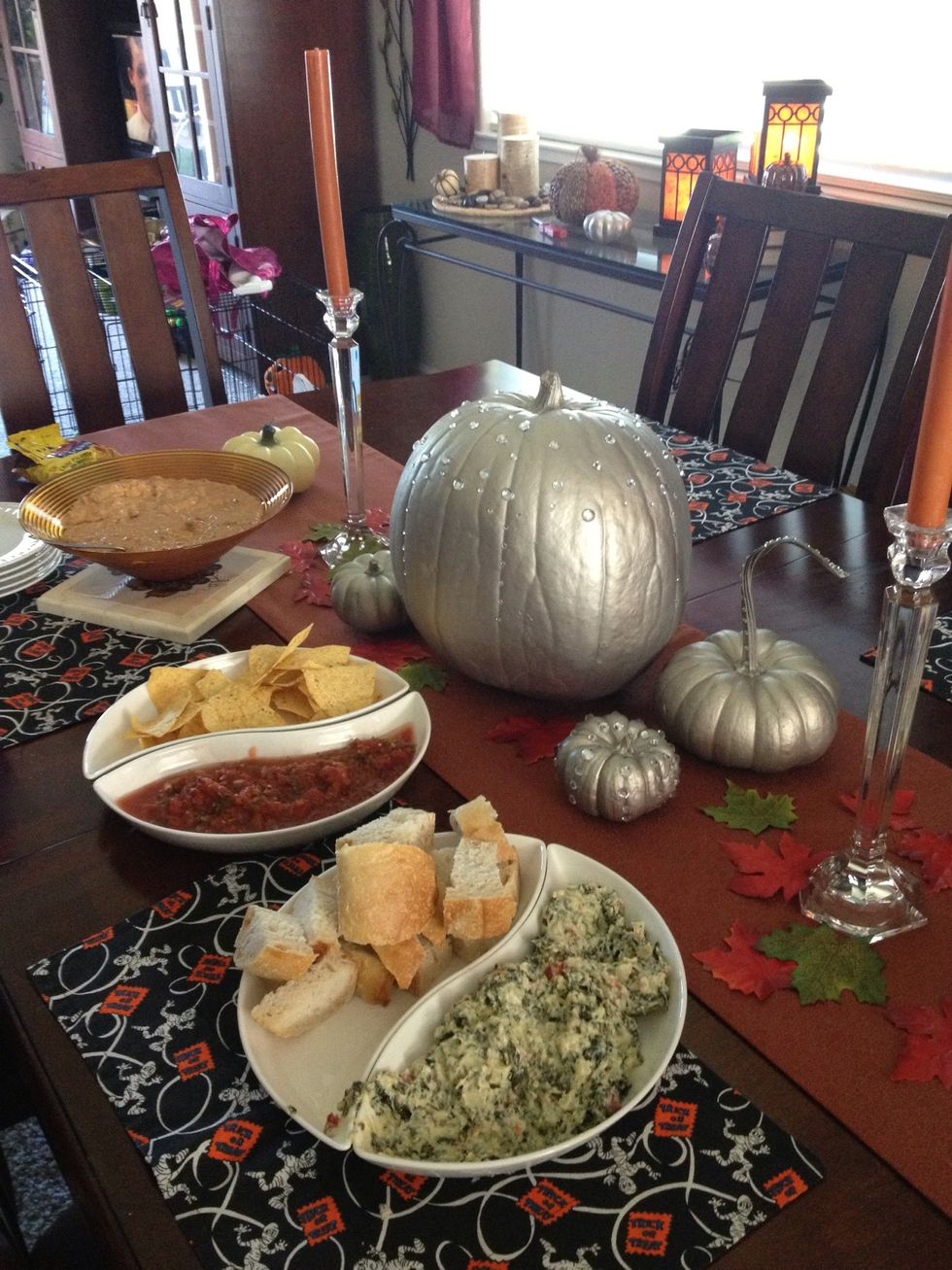 You now have a beautiful center piece!
Pumpkins
Newspaper
Spray paint
Gloves
Super glue
Jewels