Gather supplies- I use fresh salsa found in the produce department. You can use any type of canned refried or whole beans. If you use whole beans, be sure to rinse.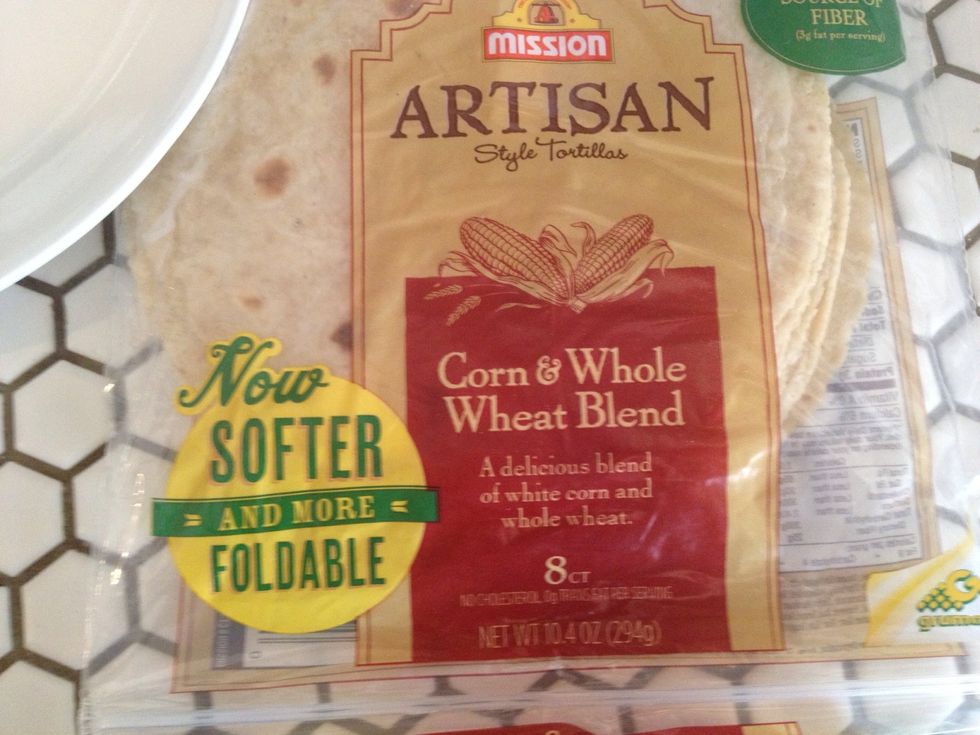 Find some yummy tortillas. I sometimes use the bigger kind and make one big burrito. Some grocery stores have fresh which are great too. I'm sure there's a snap guide to make your own as well! ;-)
Heat oil in pan on med/high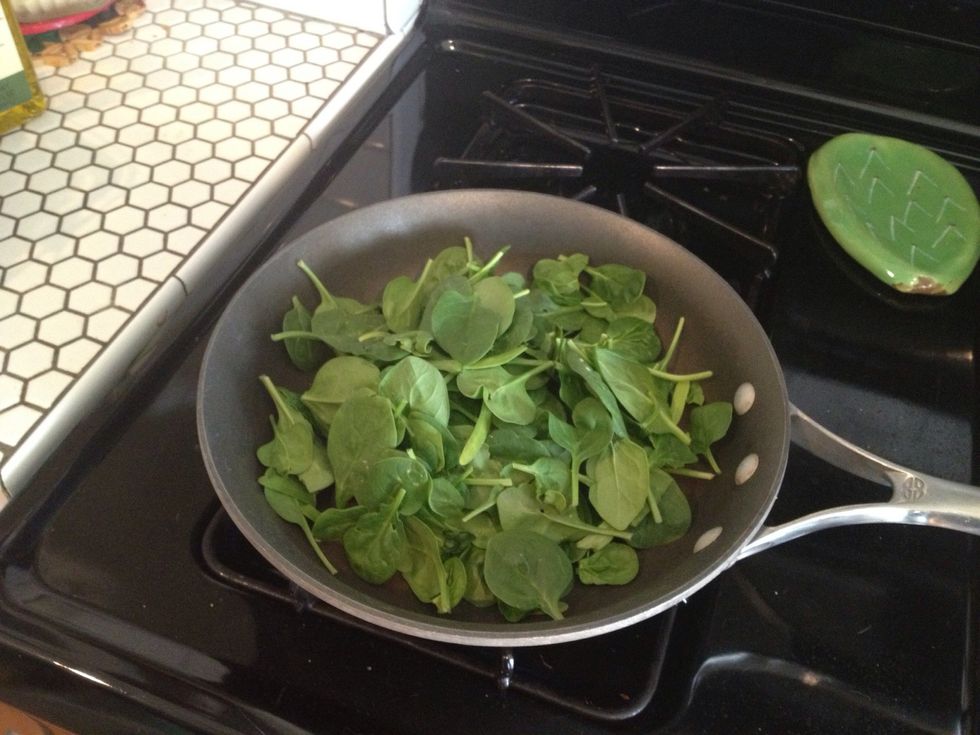 Add what seems like way too much spinach. This is triple washed packaged baby spinach which is convenient and fast.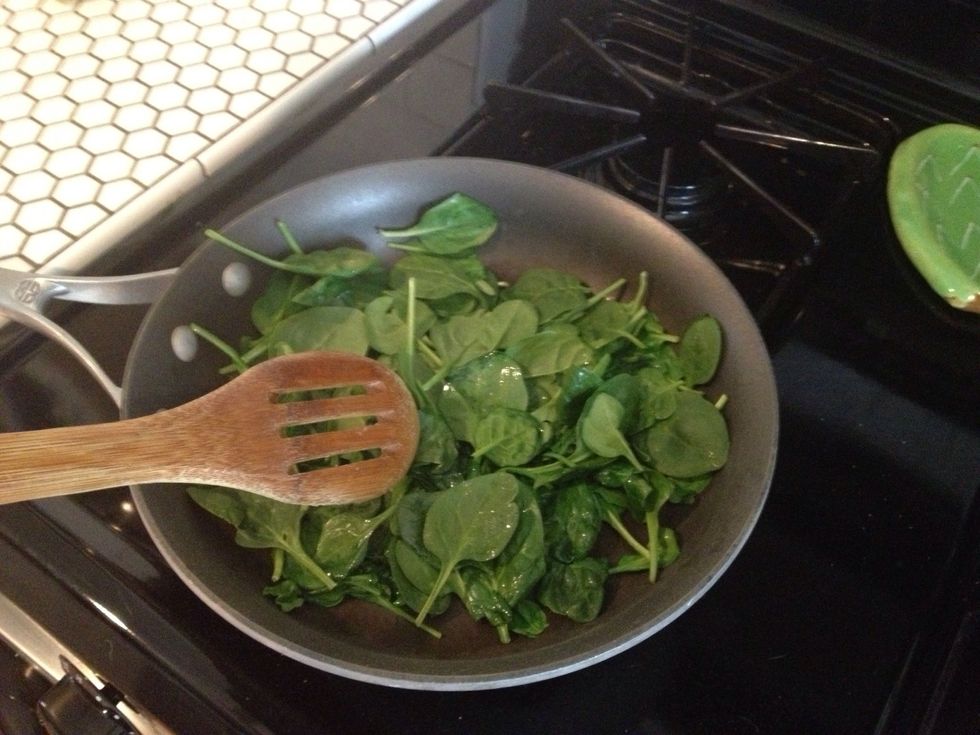 Toss the spinach in the warmed oil and continue to cook over medium/high heat until it shrinks.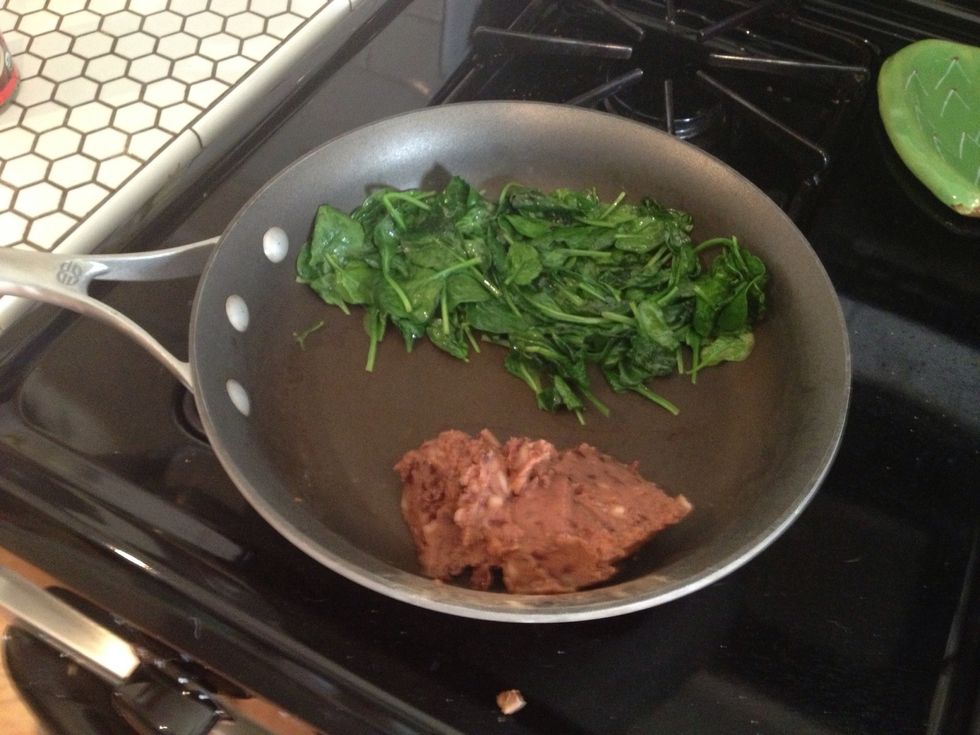 Once the spinach shrinks down I push it to the side and heat the beans. You can also microwave the beans.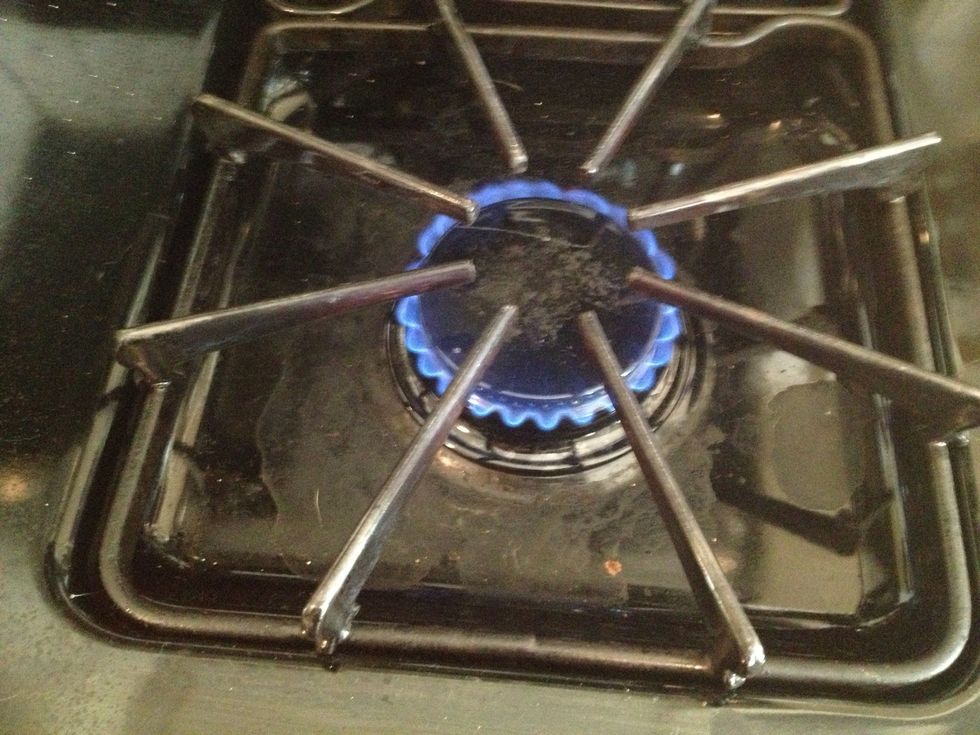 Use the burner on low/med heat to heat the tortillas flipping frequently with your fingers or tongs. . If you have an electric stove, you can do this in a dry pan on high heat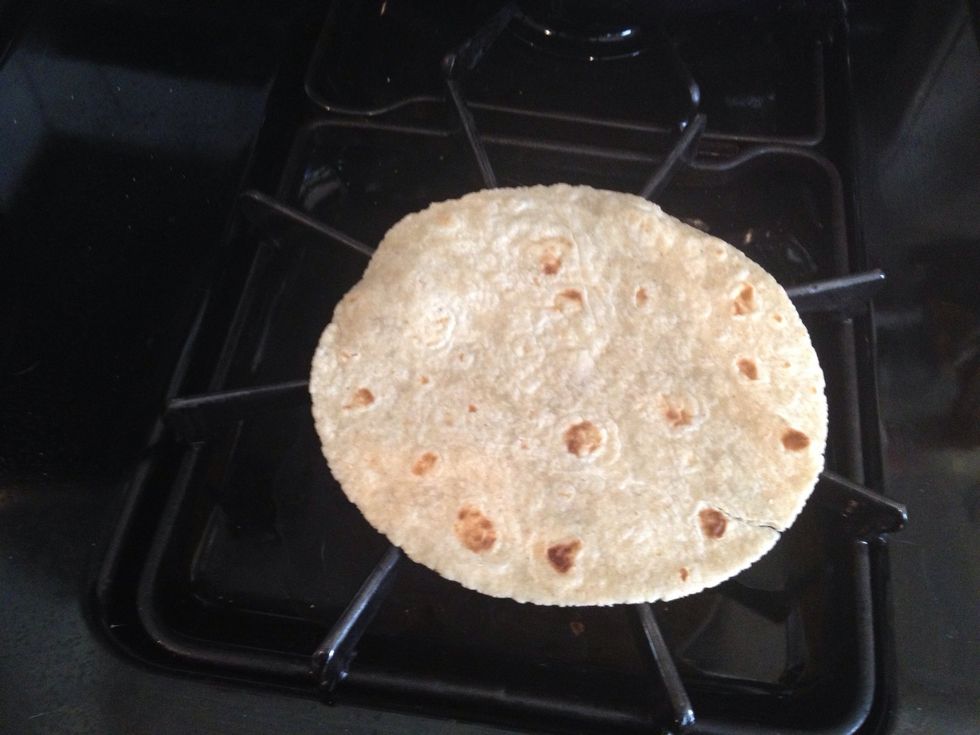 This just takes a minute. Don't step away or they will burn. Keep flipping until slightly browned and puffing up a little.
Place tortillas on a plate for filling
Split ingredients in two and scoop onto tortillas. Add a tablespoon or so of salsa to each.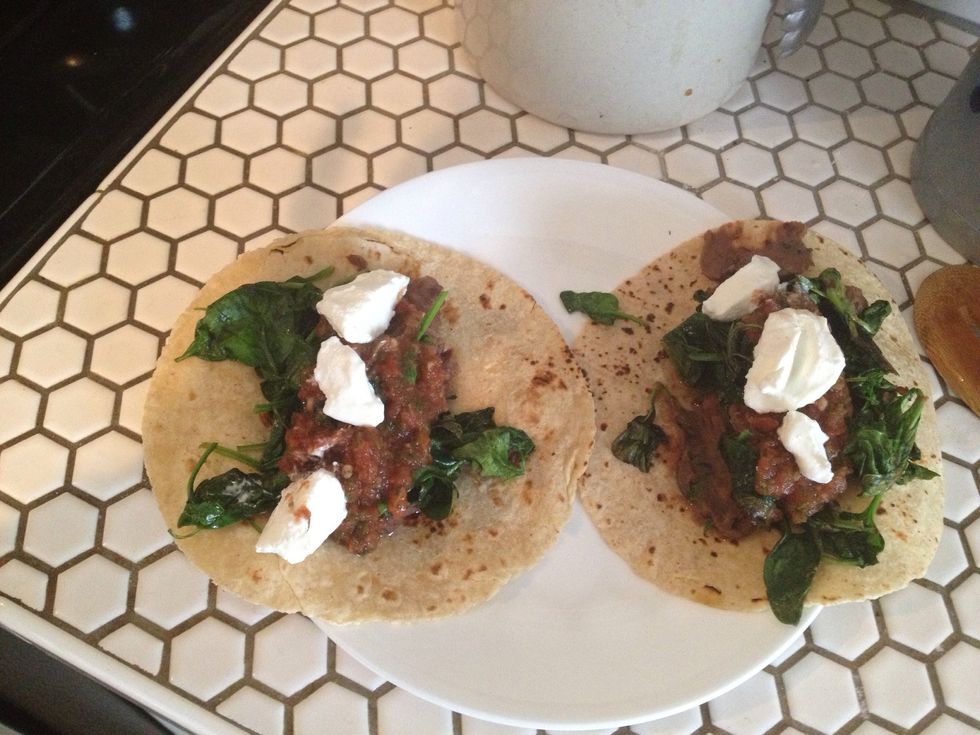 I use light sour cream because it is less calories than cheese but you could omit the sour cream to make this vegan or use cheese if you prefer.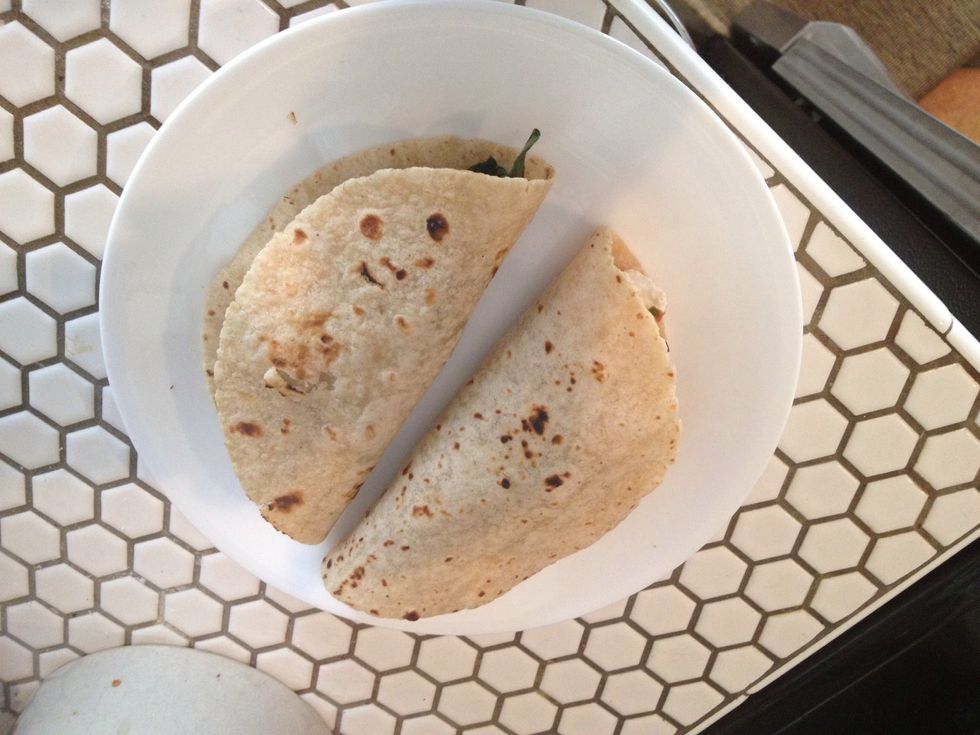 Fold and enjoy!
3.0Tbsp Vegetarian refried beans
2.0c Baby spinach
2.0 Tortillas
2.0Tbsp Fresh salsa
2.0Tbsp Sour cream (optional)
1.0Tbsp Olive oil