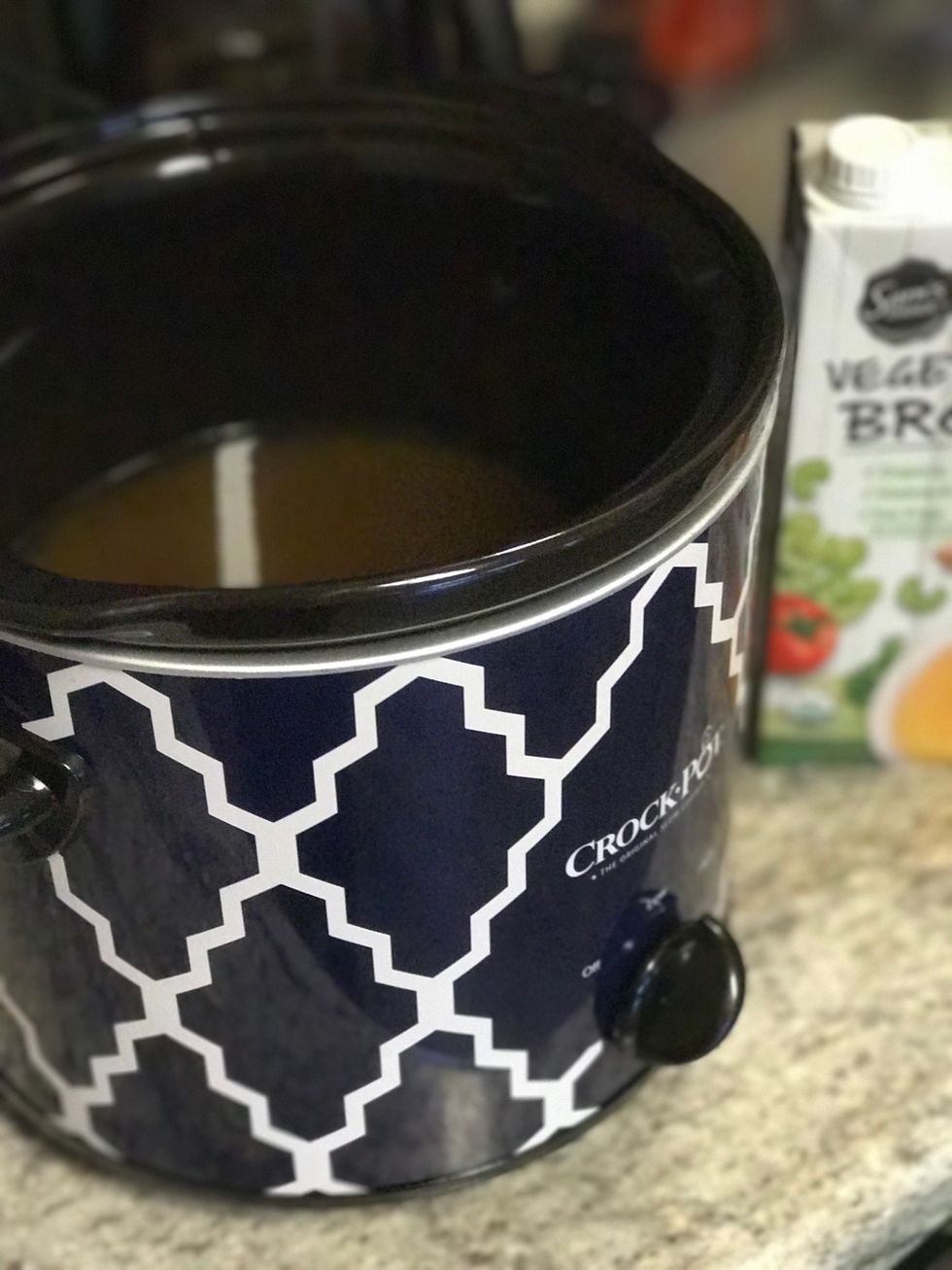 Add 32 oz of vegetable broth (organic) to your crockpot and turn it on high.
Have another little bit of broth handy. It'll depend on your bean selection and how soupy you want it to be. Once they've cooked a bit you can add more broth if needed.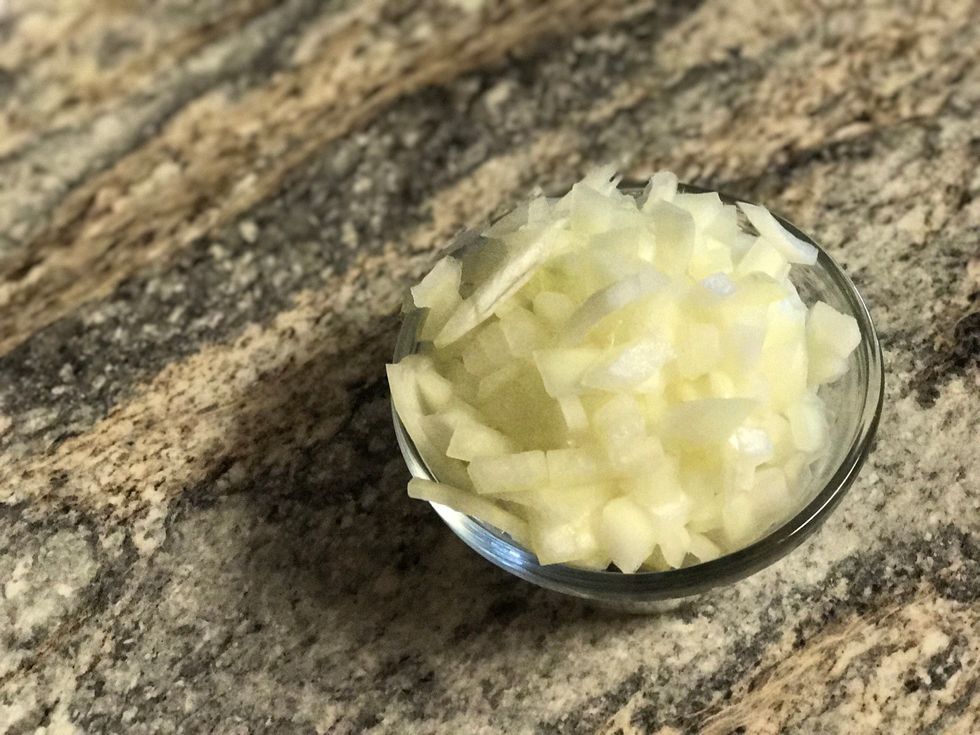 Dice up half of your favorite onion and stir it into the broth.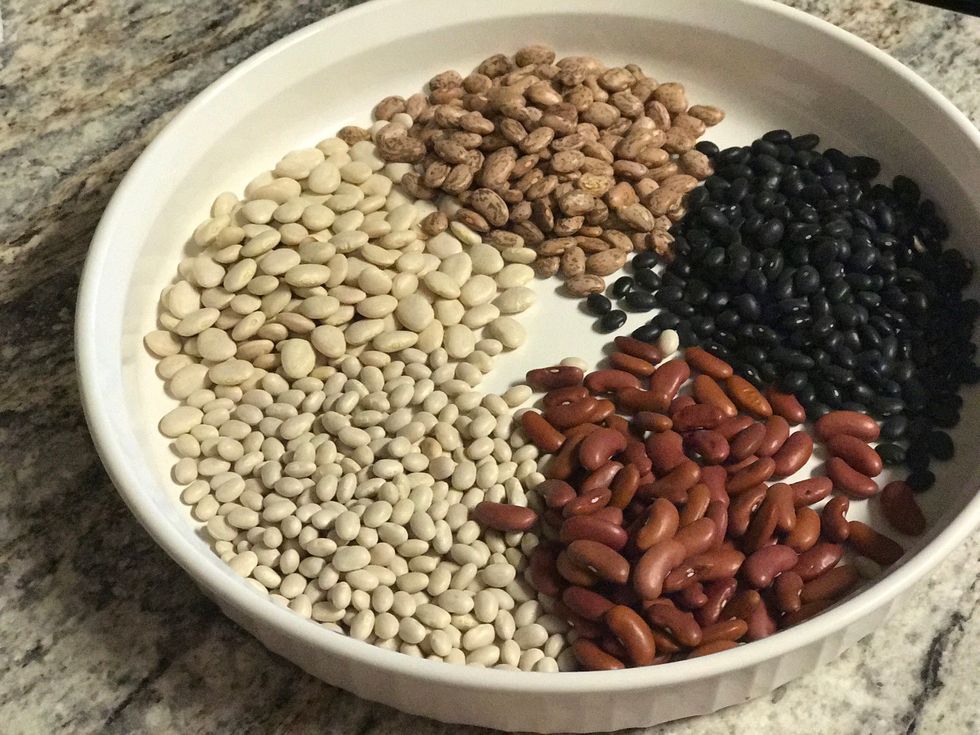 This is fun because you can use what you've got. I like a 5 bean combo. Add 1/3 c each •black beans •navy beans •baby Lima beans •kidney beans •some surprise bean that I forgot the name of.
Add a pinch of: >>Oregano >>Basil >>Parsley >>Ground cumin >>Celery salt >>Red pepper flakes
Let it cook for a few hours. Get the beans to the consistency of your preference. Enjoy!
1/2 Onion diced
32.0oz Vegetable broth
1/3c Kidney beans
1/3c Black beans
1/3c Navy beans
1/3c Baby lima beans
1/3c Any other bean you like
1.0pch Oregano
1.0pch Basil
1.0pch Parsley
1.0pch Red Pepper Flakes
1.0pch Celery salt
1.0pch Ground cumin