Make Beads Design - Fish Scale Technique
42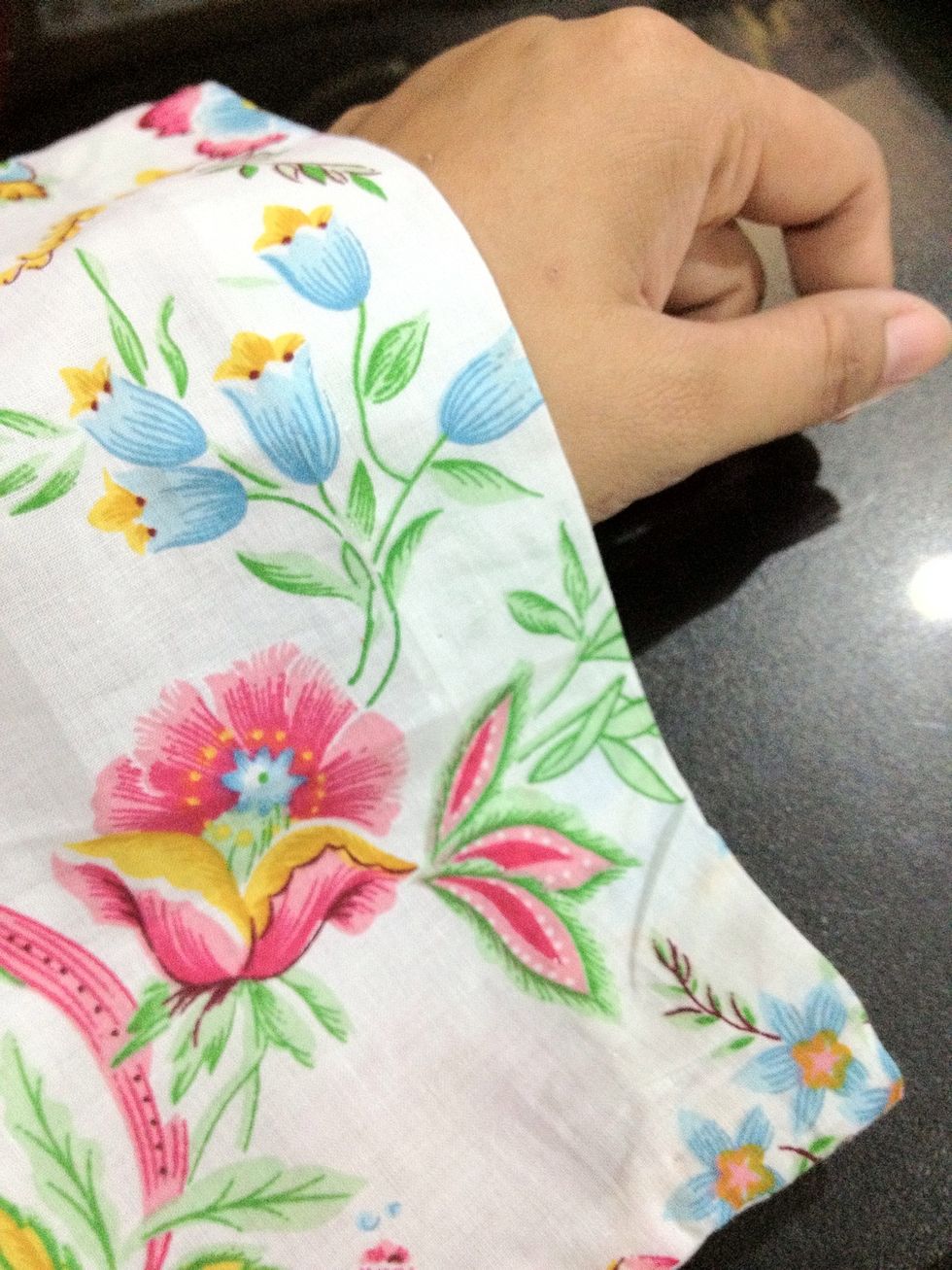 Prepare the dress. You can choose to sew the beads around the wrist area, collar or any area of the dress that u like :)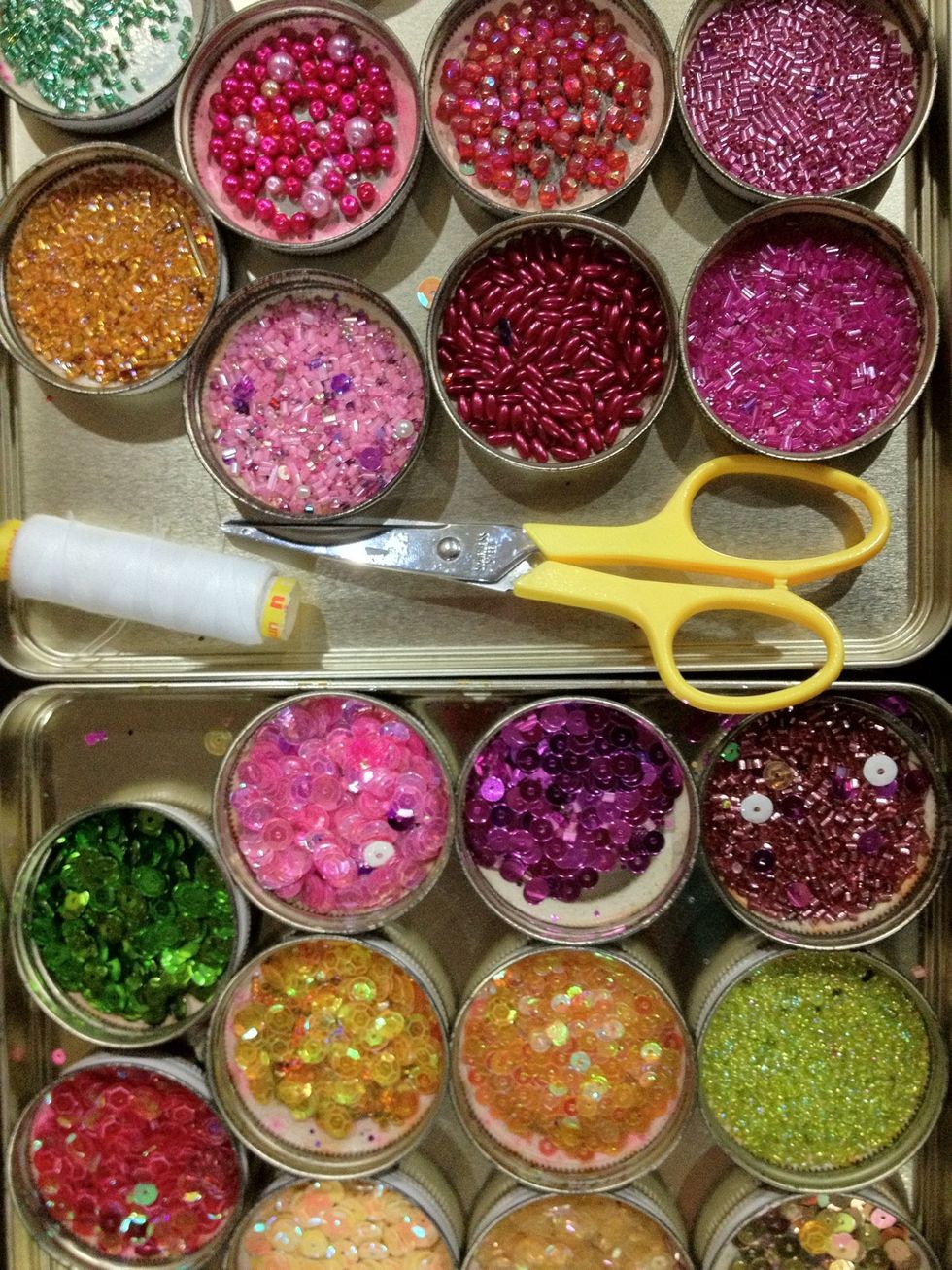 Gather all the beads and sequins, and gemstone if you like. Tips: you can choose the beads color like the color of the design on the dress.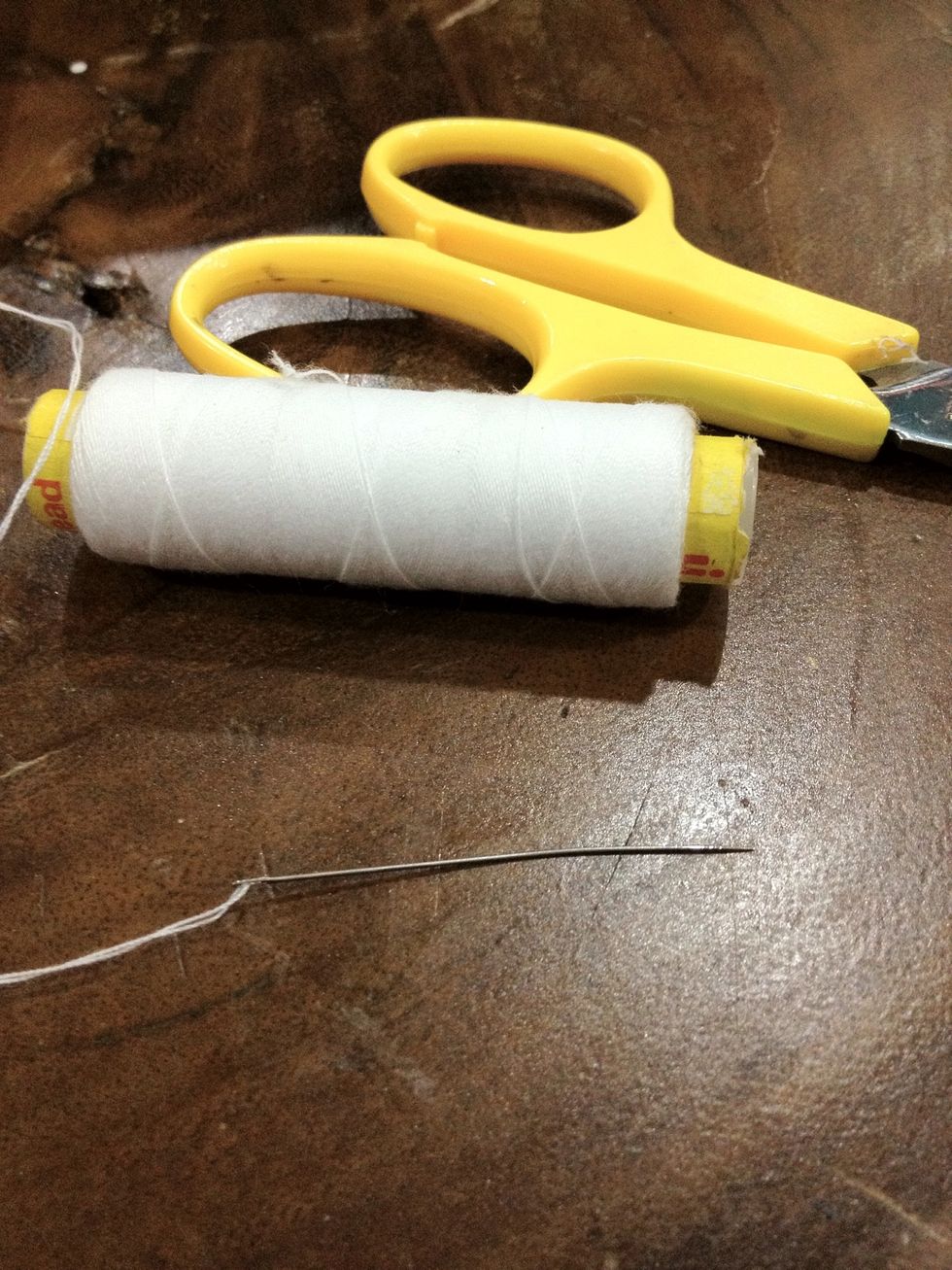 Prepare the needle and thread. Double the thread so it will not break easily.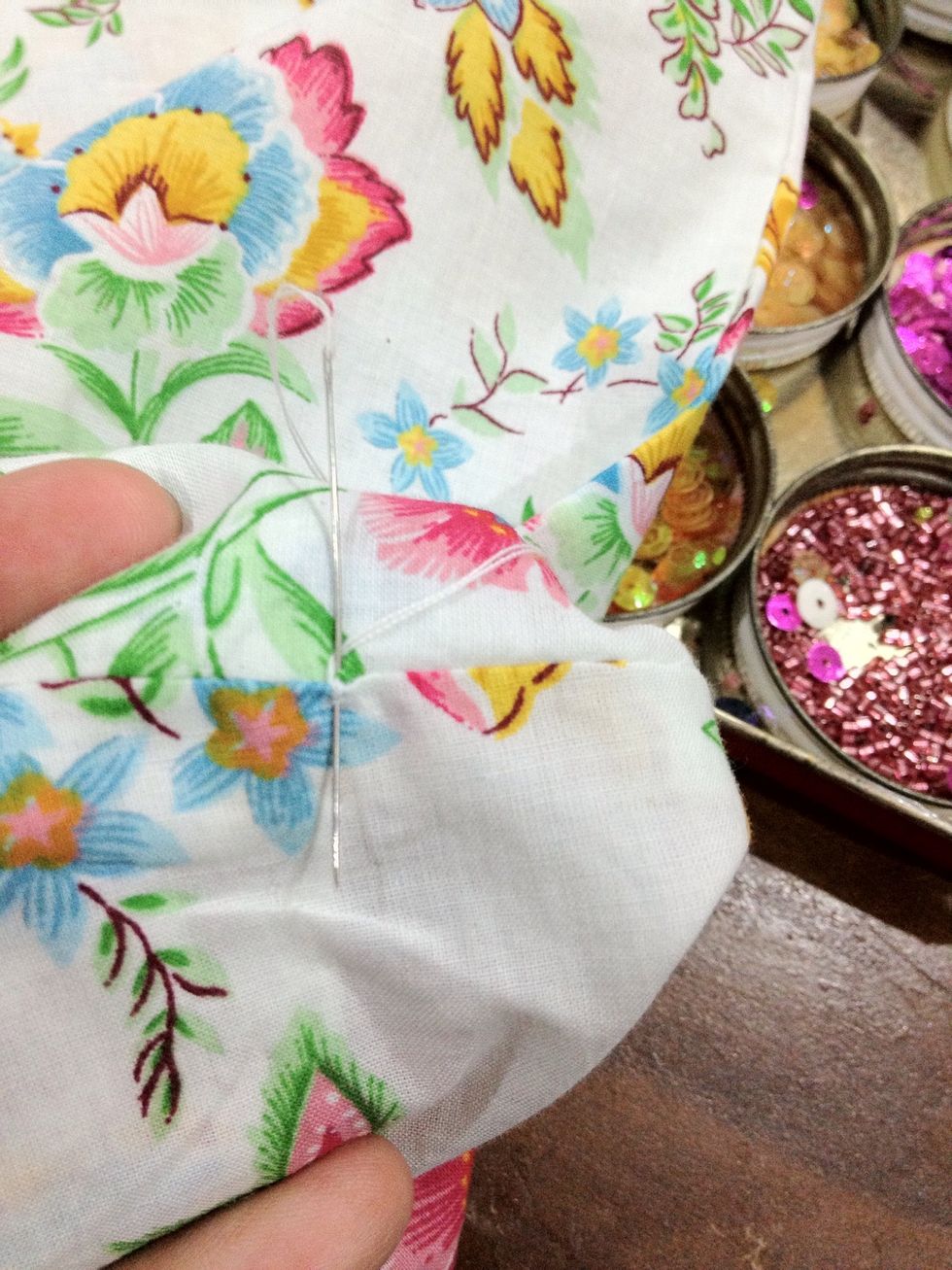 Start by making small knot by sewing at the same spot for few times.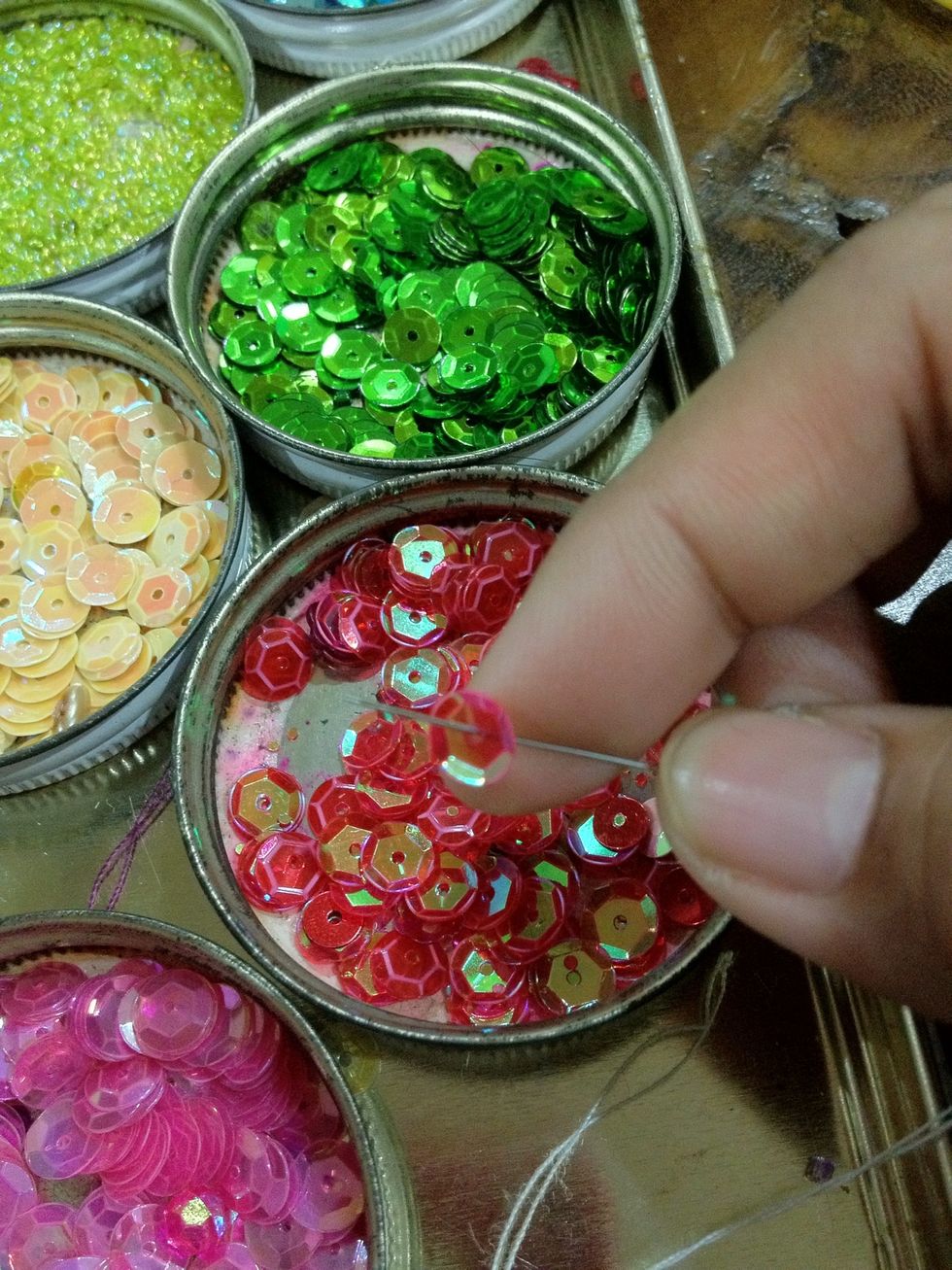 Take kne sequin.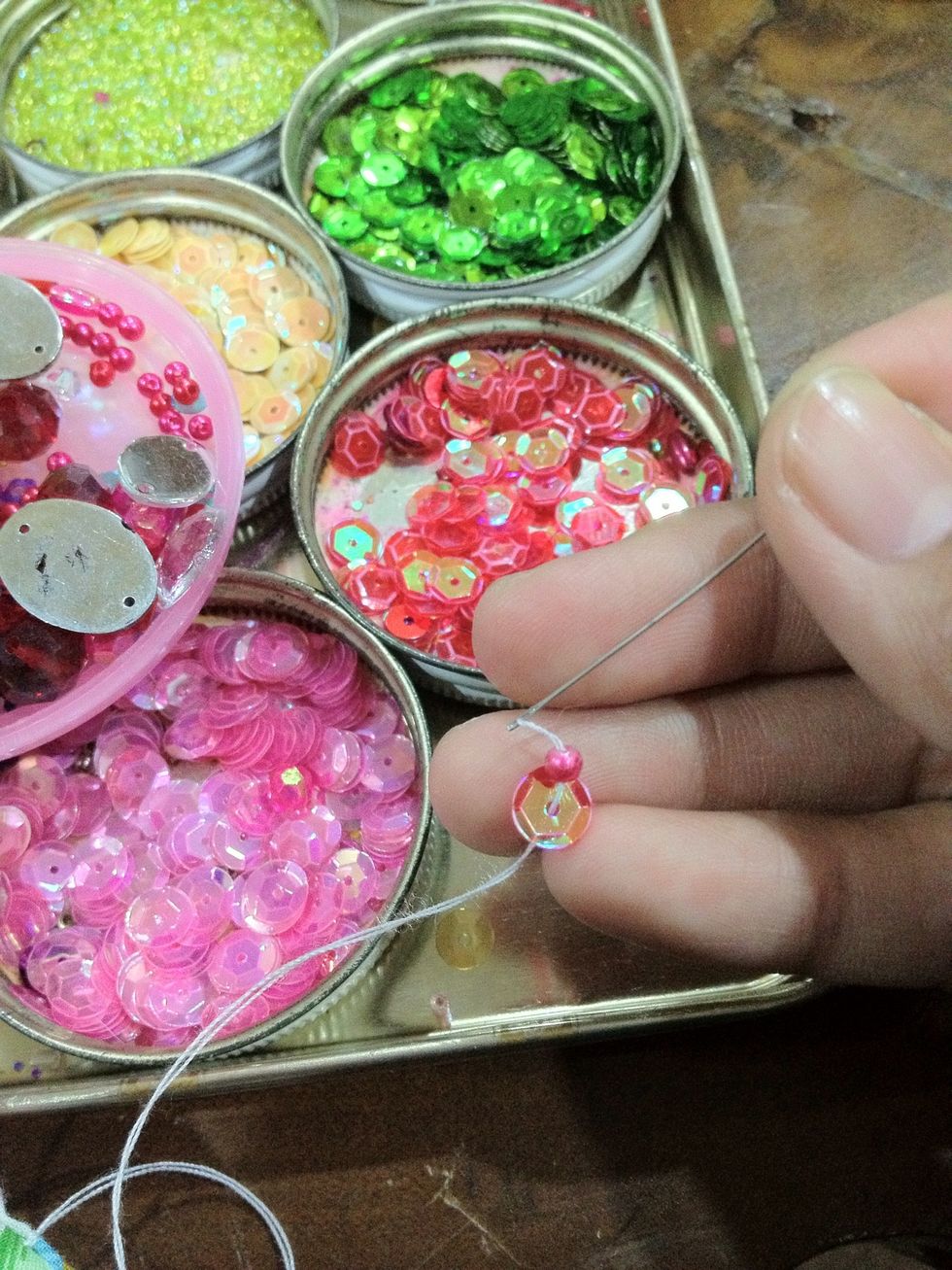 And then choose another beads or round plastic pearl.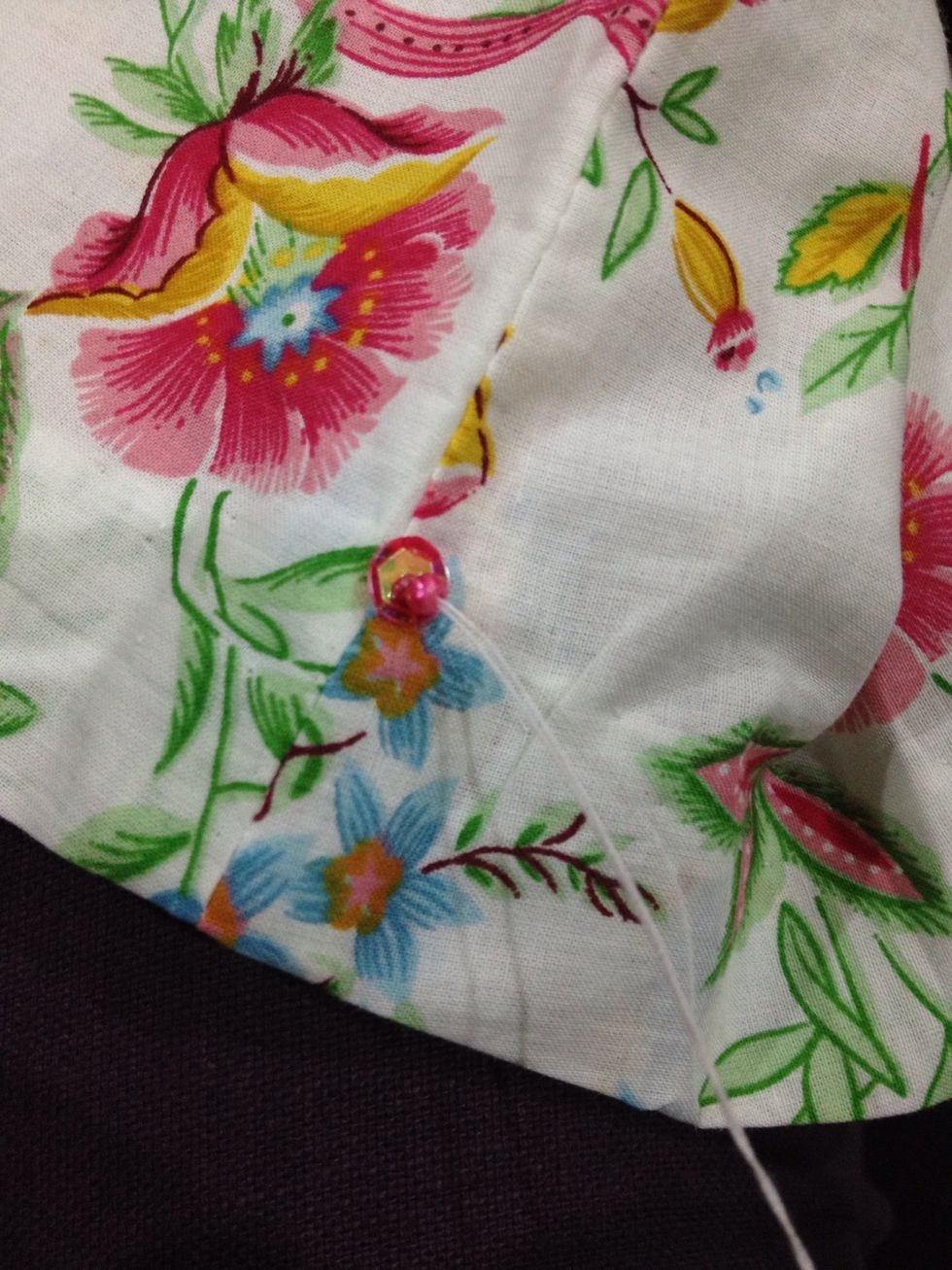 Pull the sequin and plastic pearl until at the end of the thread.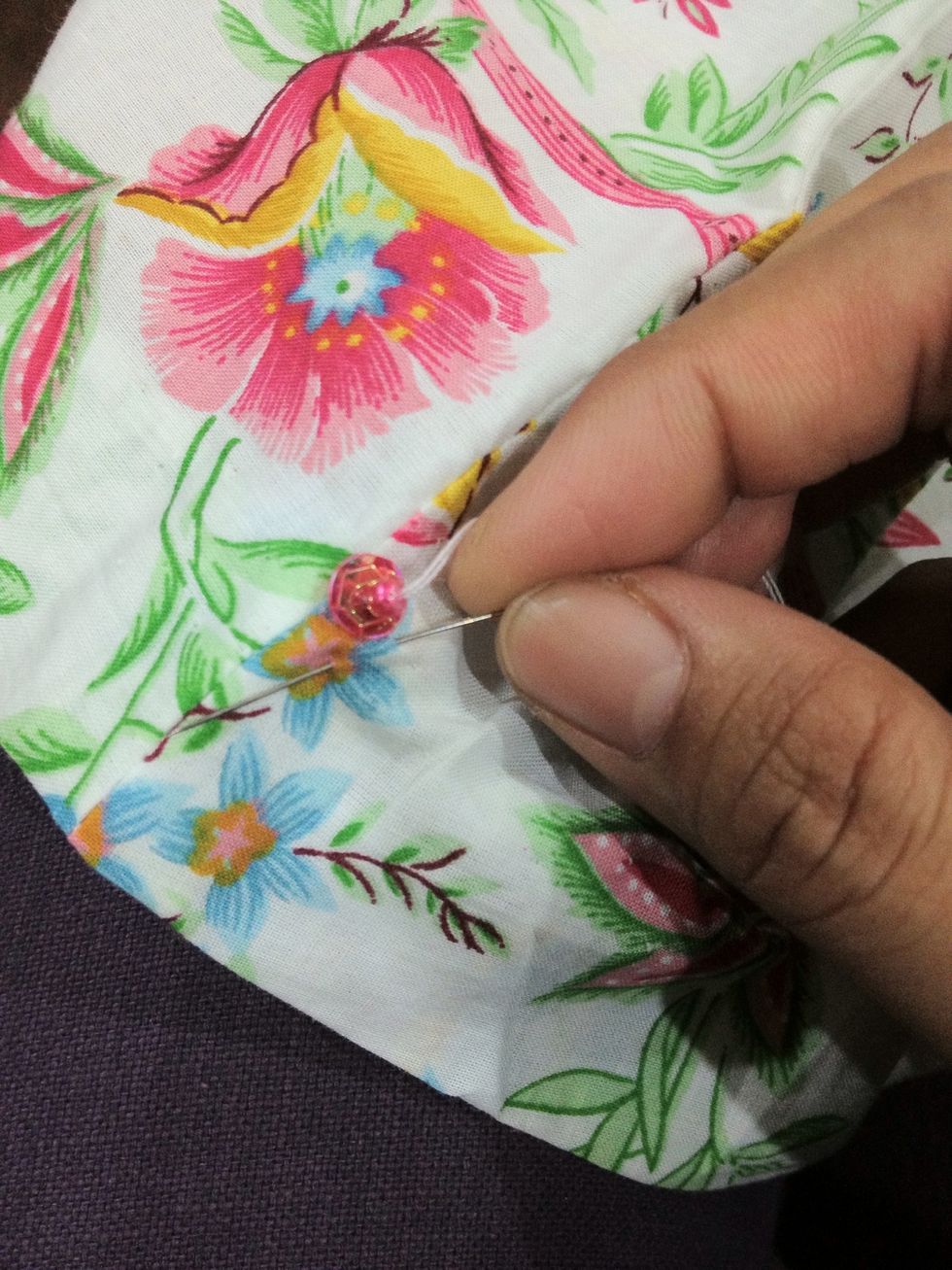 Sew the sequin and try the same step again just left below of the first sequin.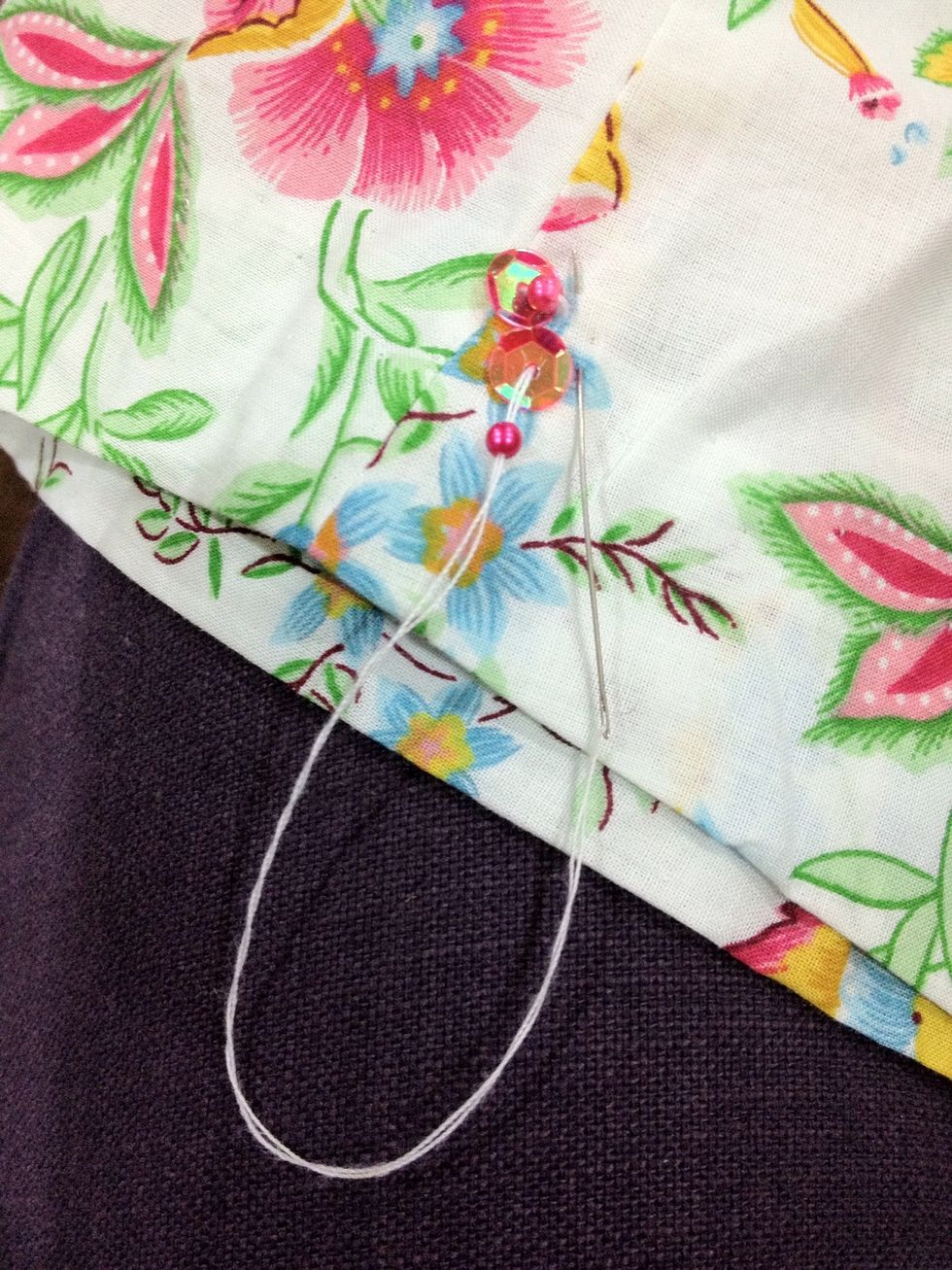 It will looks like this.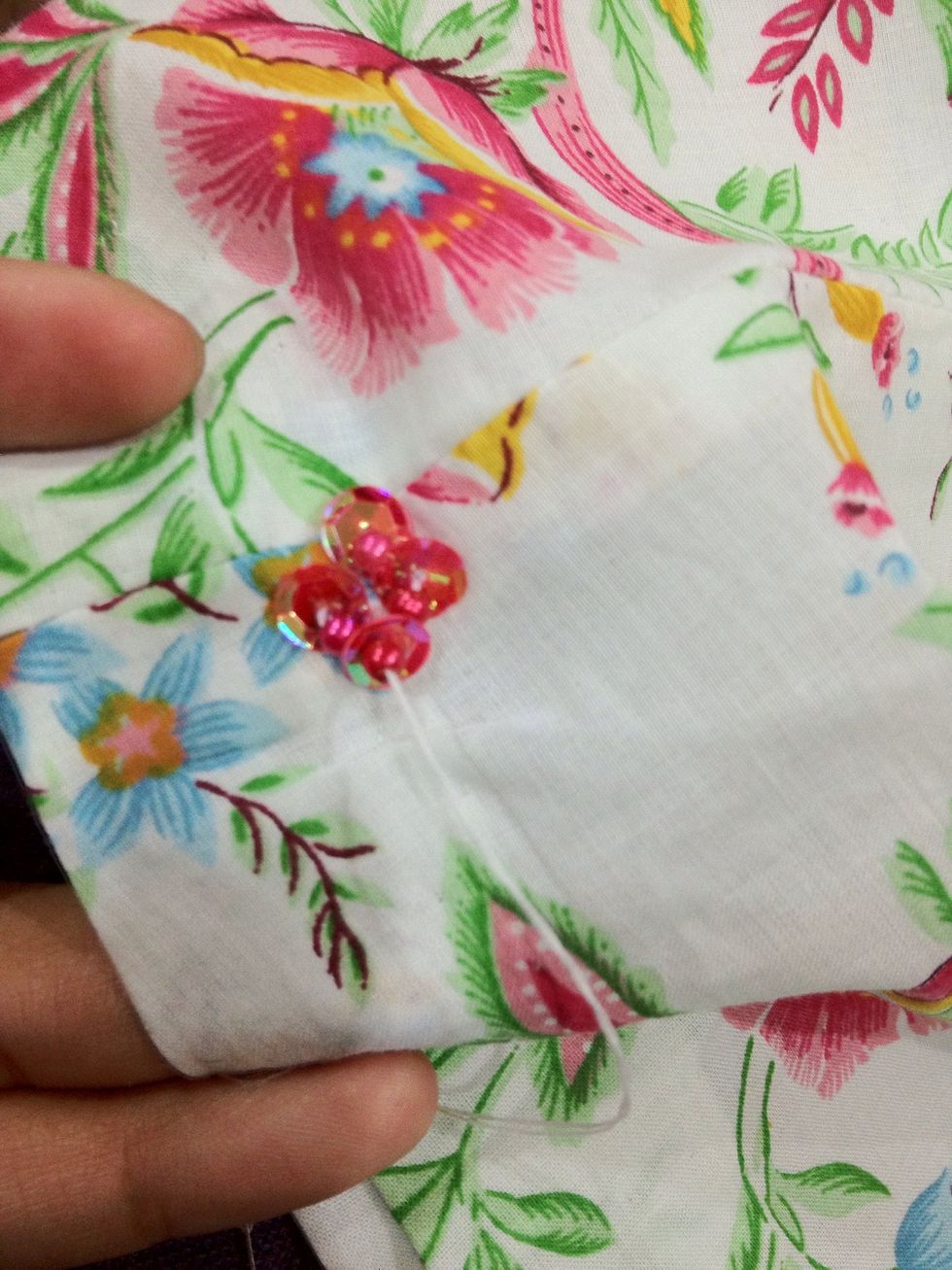 Try again by doing the same step at right below the first sequin. It will looks like a pyramid/triangle shape.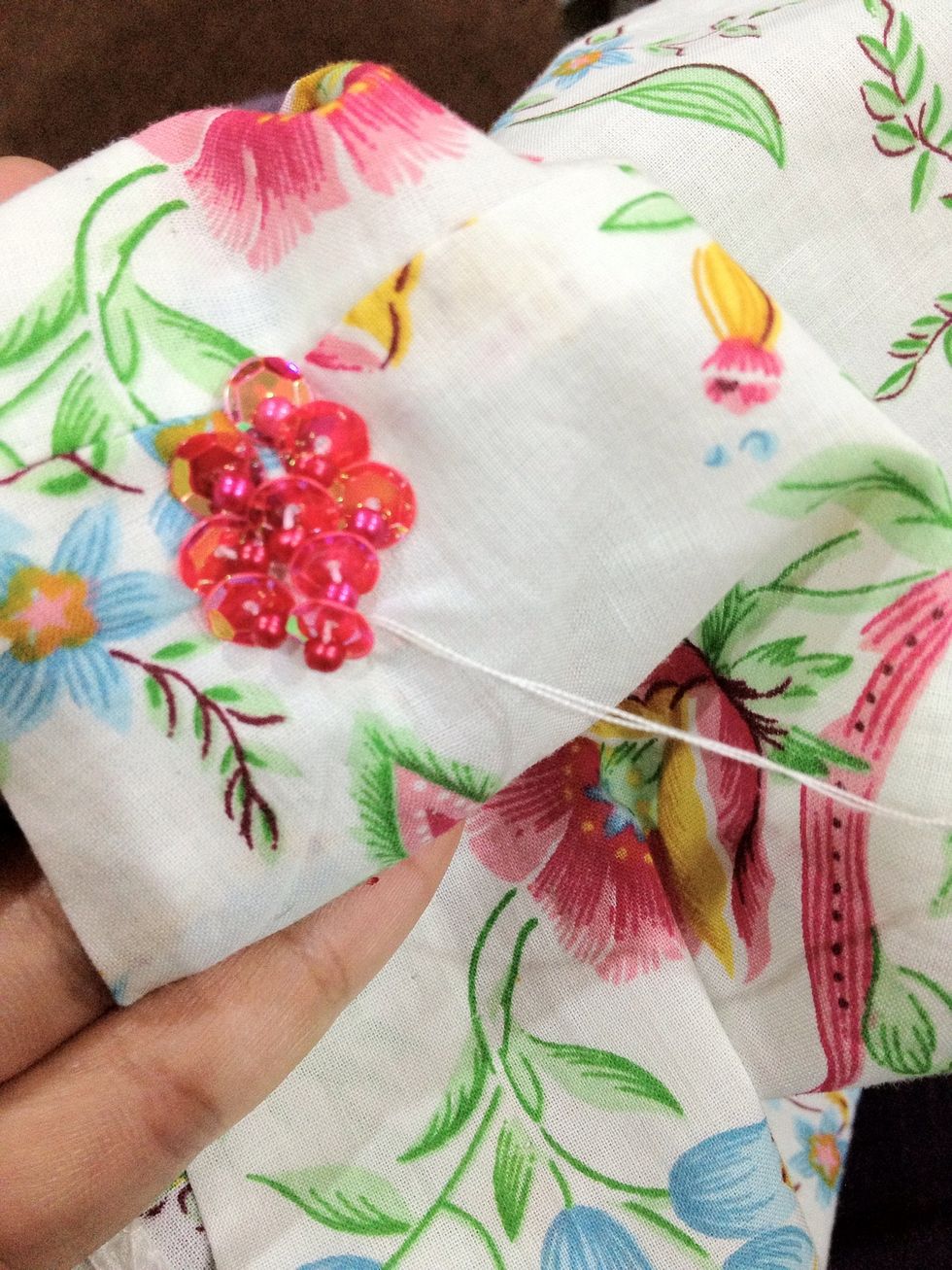 Repeat the step. The sequin arrangement will e 1-2-3-2-1.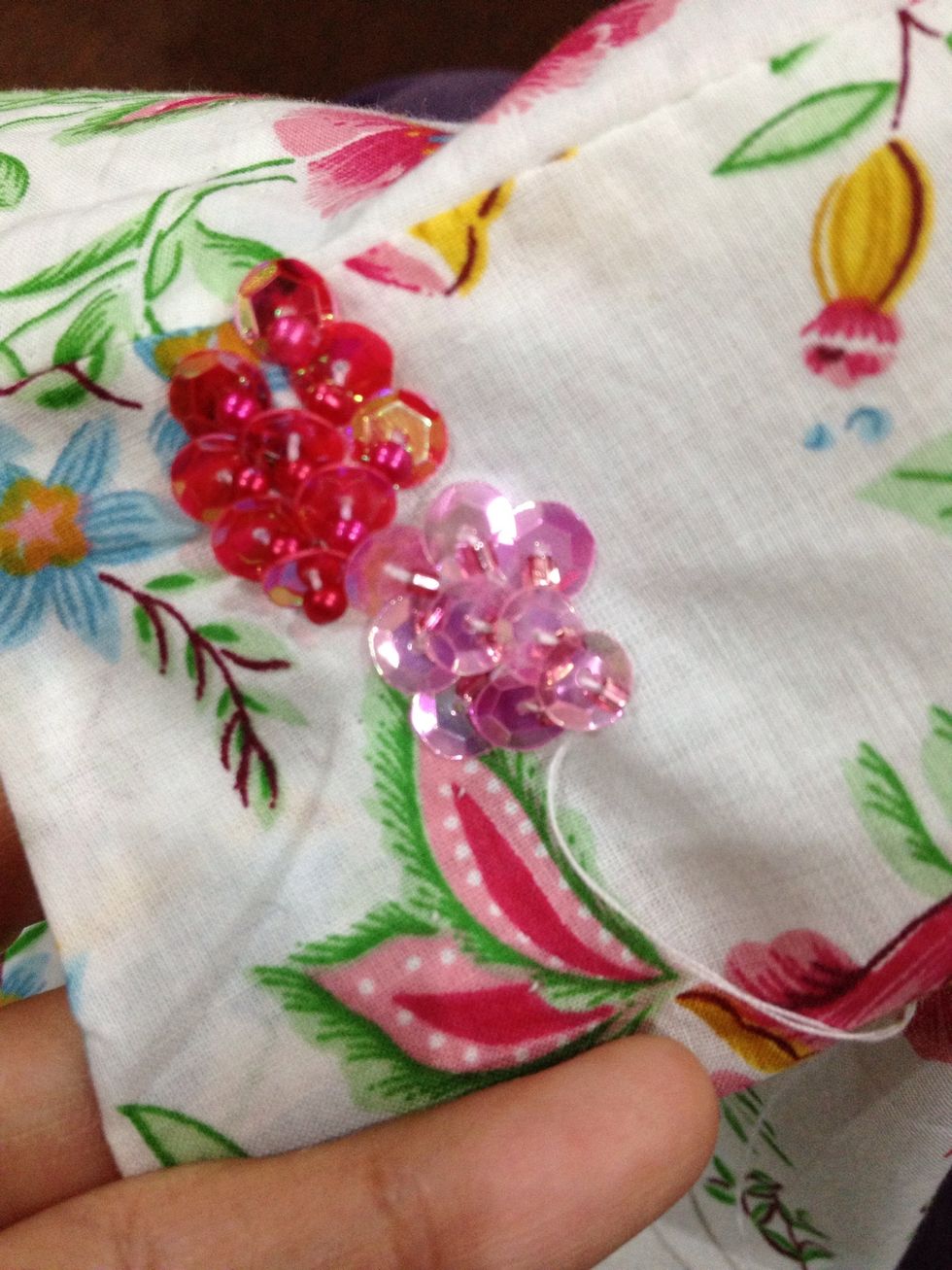 Repeat by using other colors.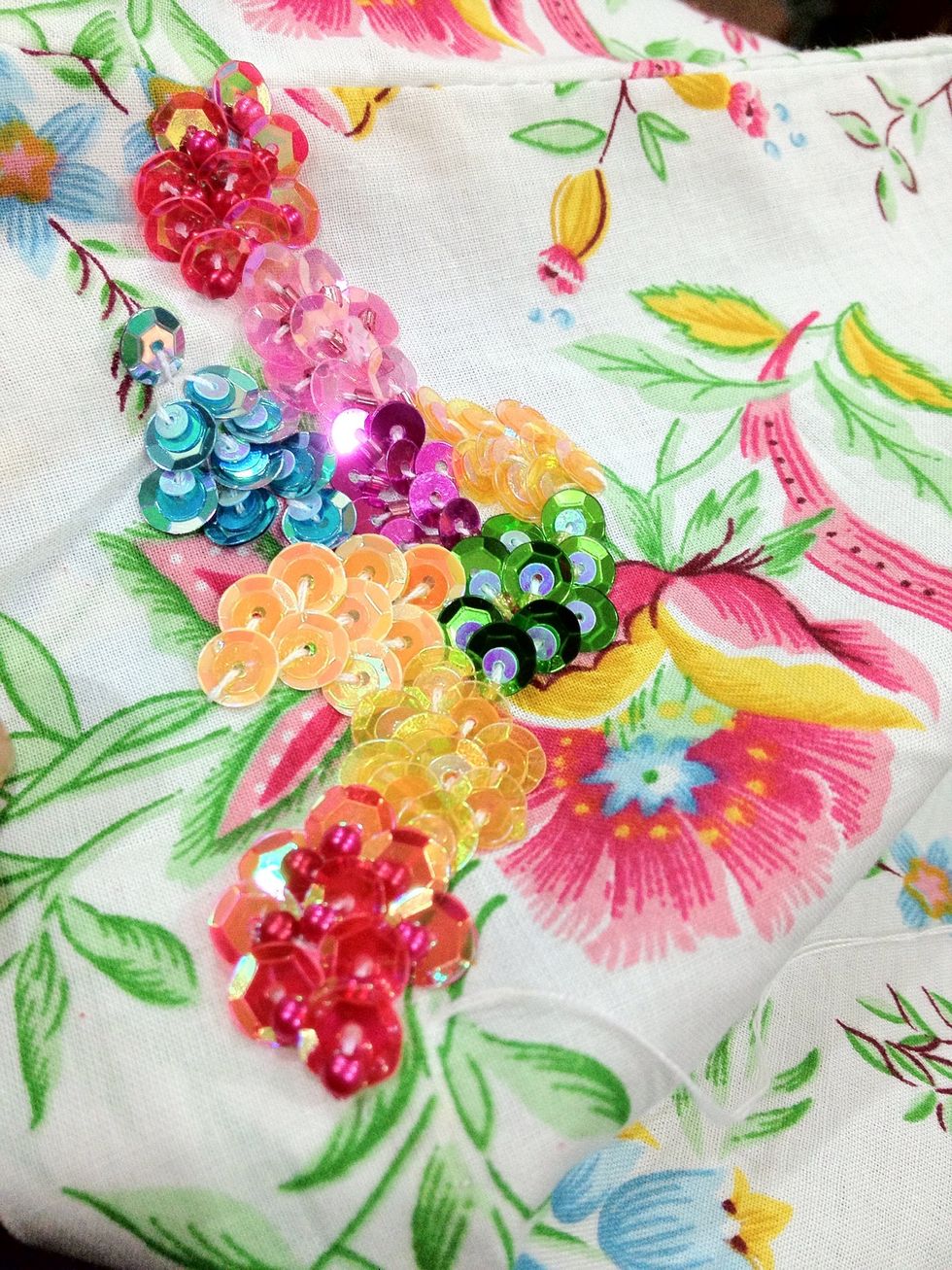 Choose other color and repeat the step.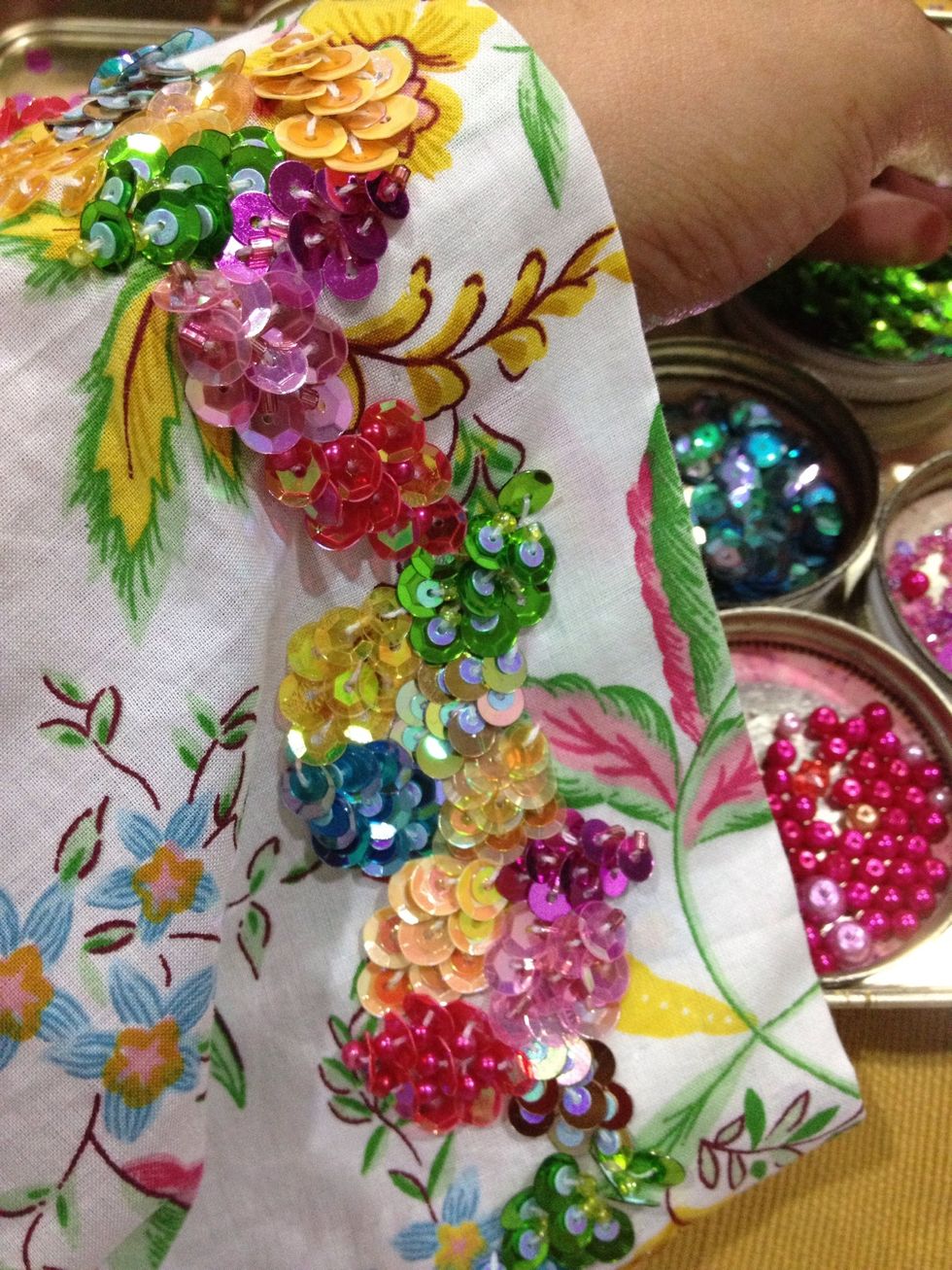 The fish scale technique is done and its simple and easy!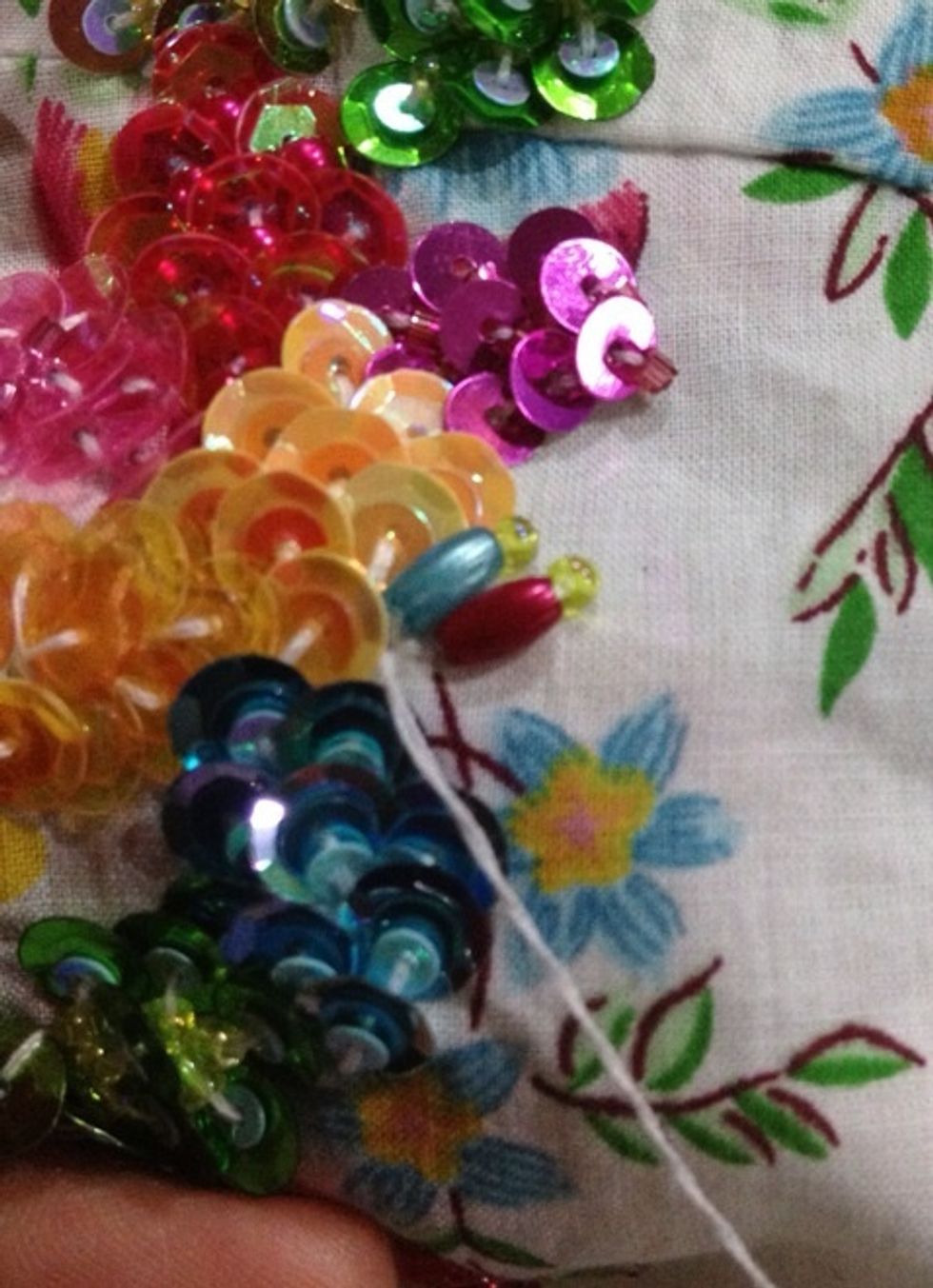 Just to add more beads, sew rice beads, other beads or gemstone at the corner or in between the design.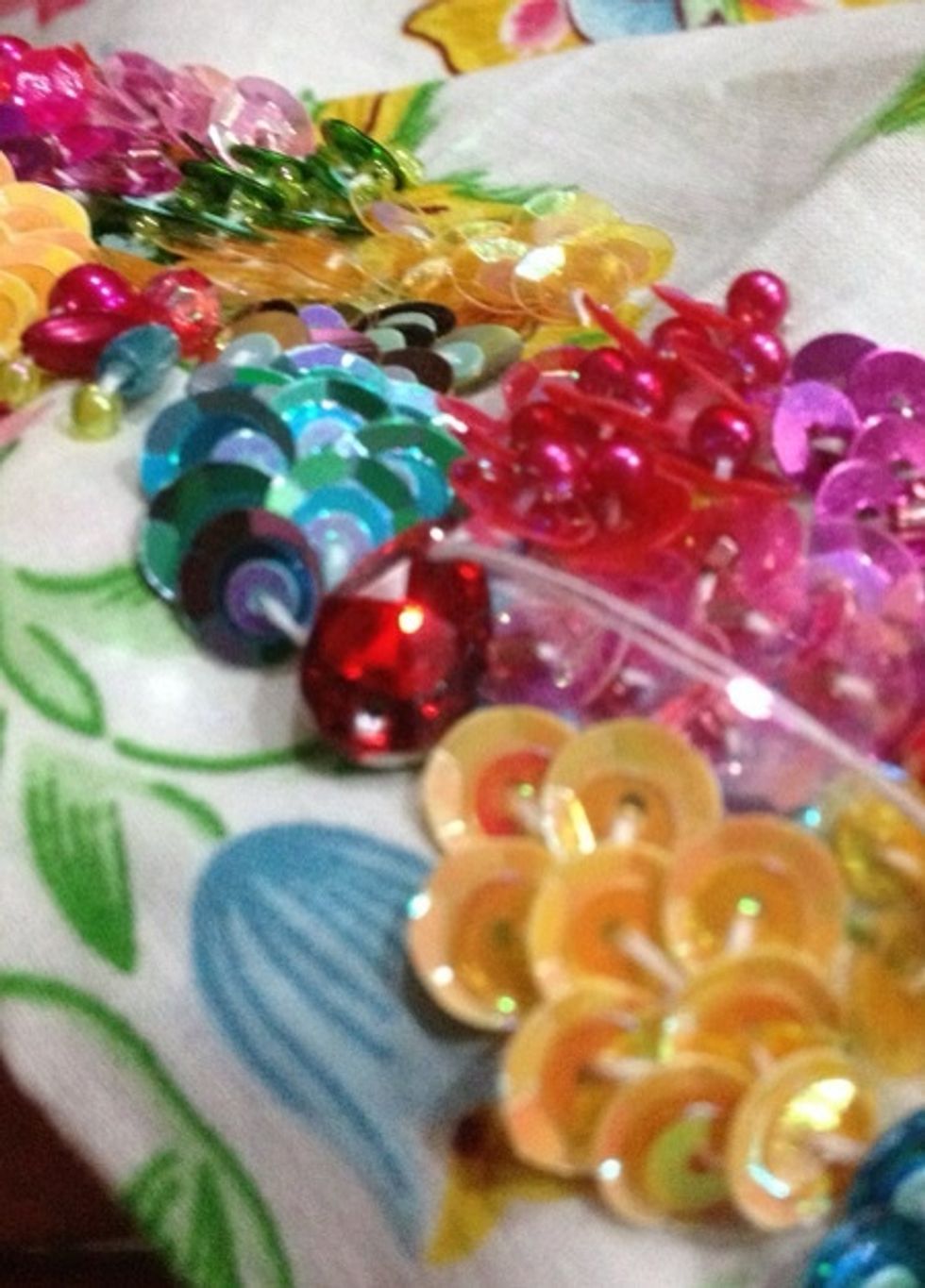 The gemstone.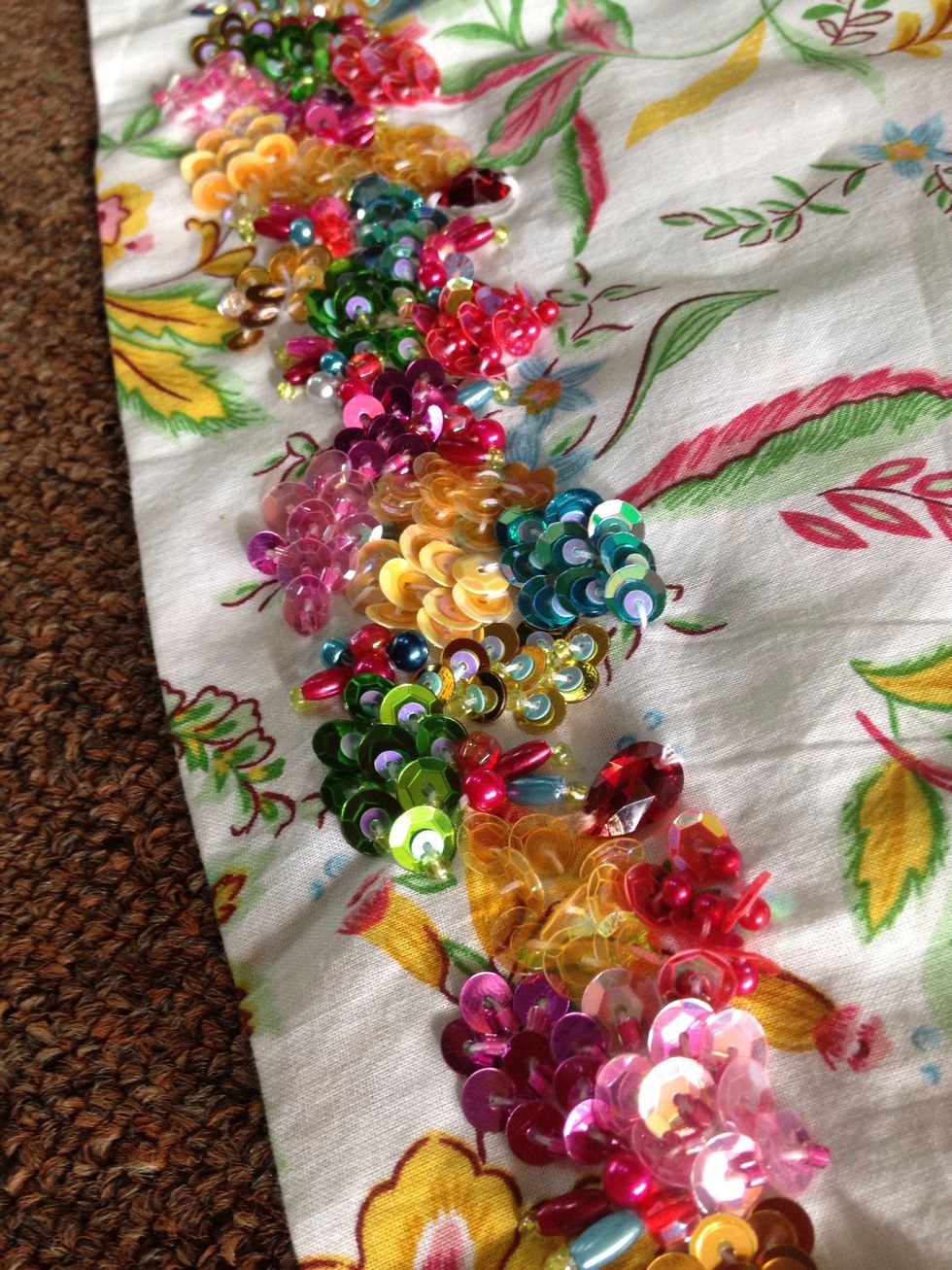 Tadaa!!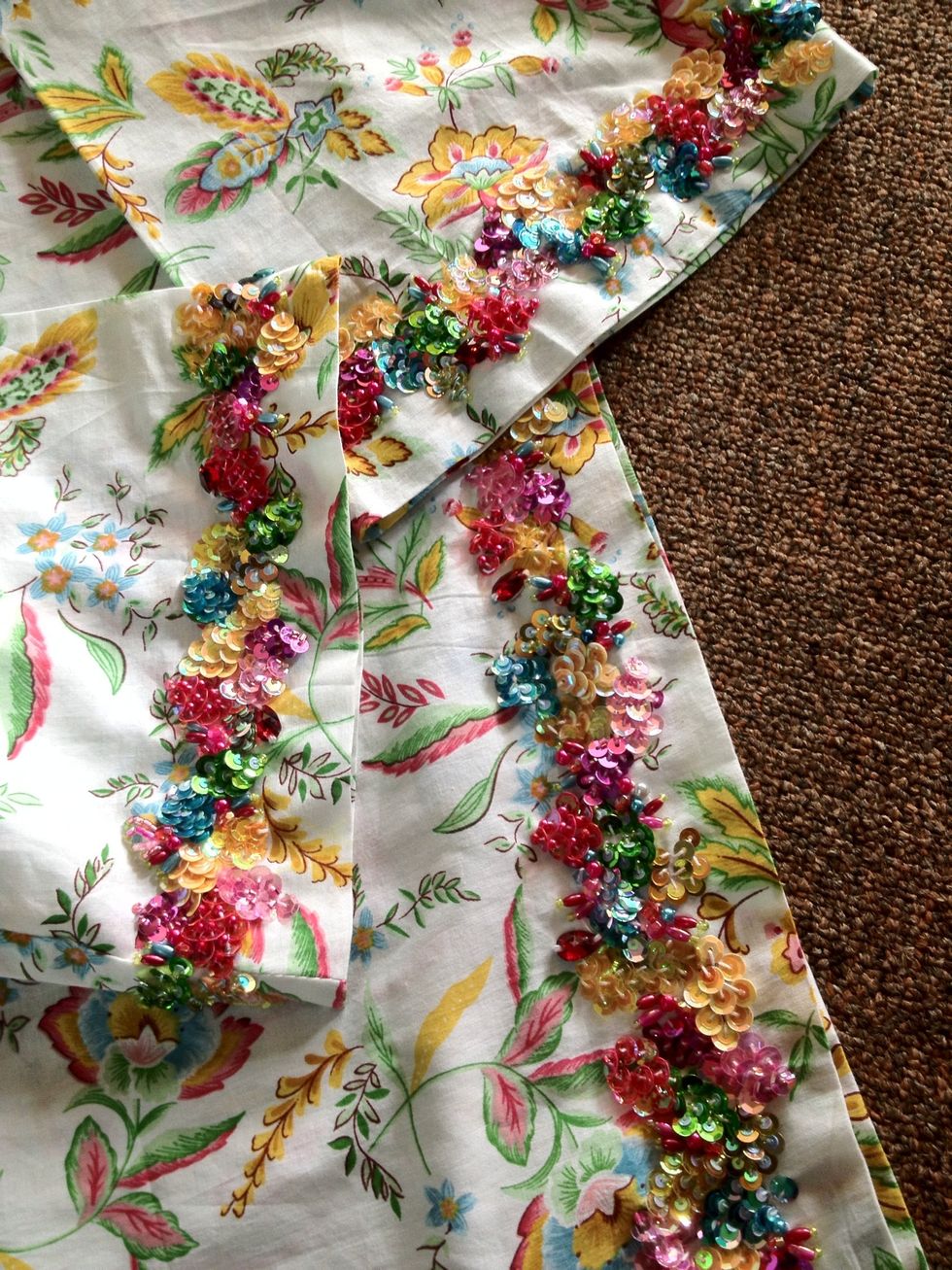 I did it around wrist area and also at the edge of the dress to make it like a beautiful, colorful, shiny border. Try it! :')
Needle
Thread
Sequin
Round beads
Plastic pearls
Assorted beads