Easy and cute beaded bracelets, make several and stack them on! :)
28
Fold 57cm thread in half. Align the 38cm thread with the 2 longer ends. Tie remaining string into knot at the top. You should have 3 long strings and a shorter one.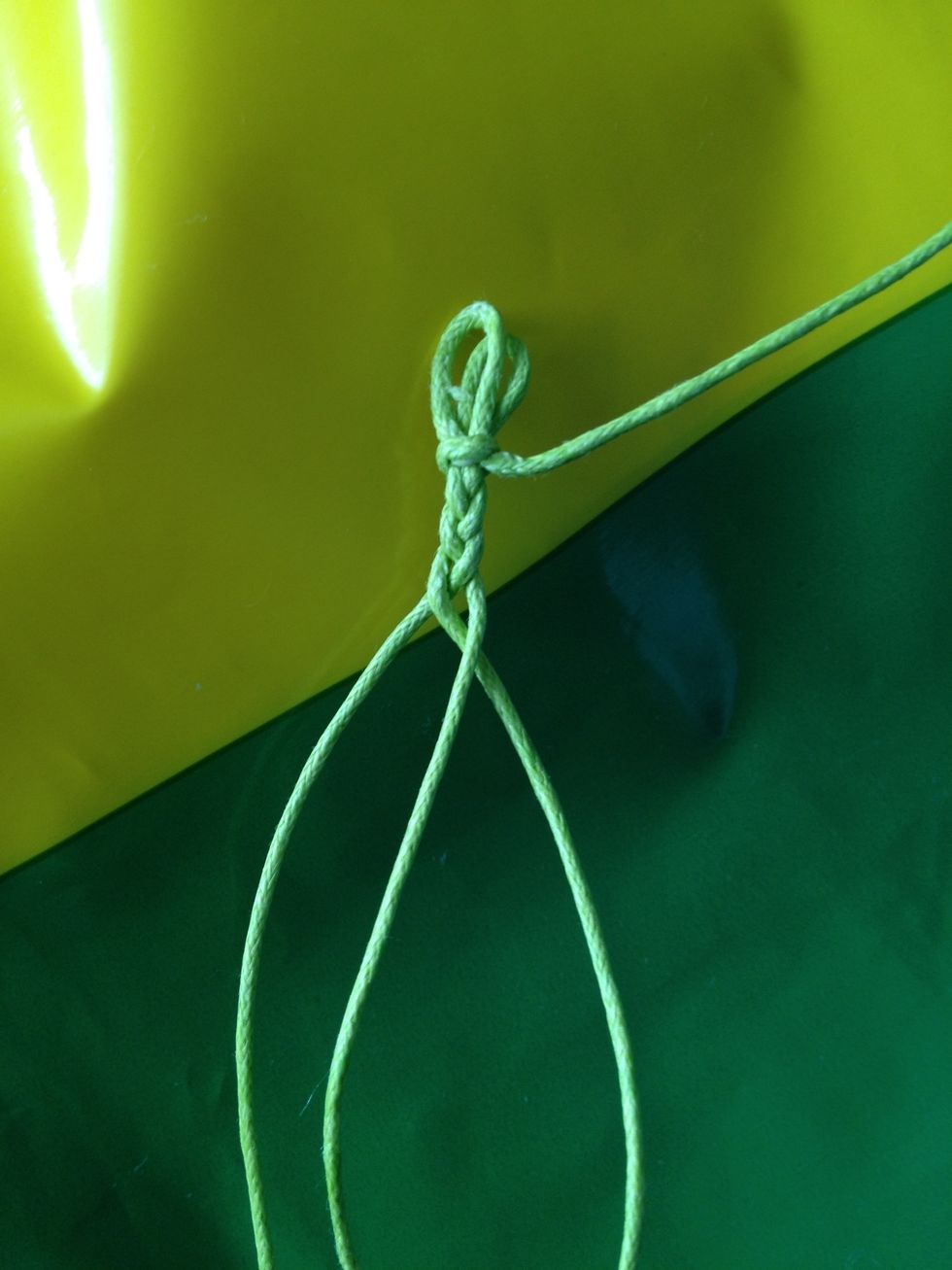 Cut the short string and start braiding the 3 longer strands like so.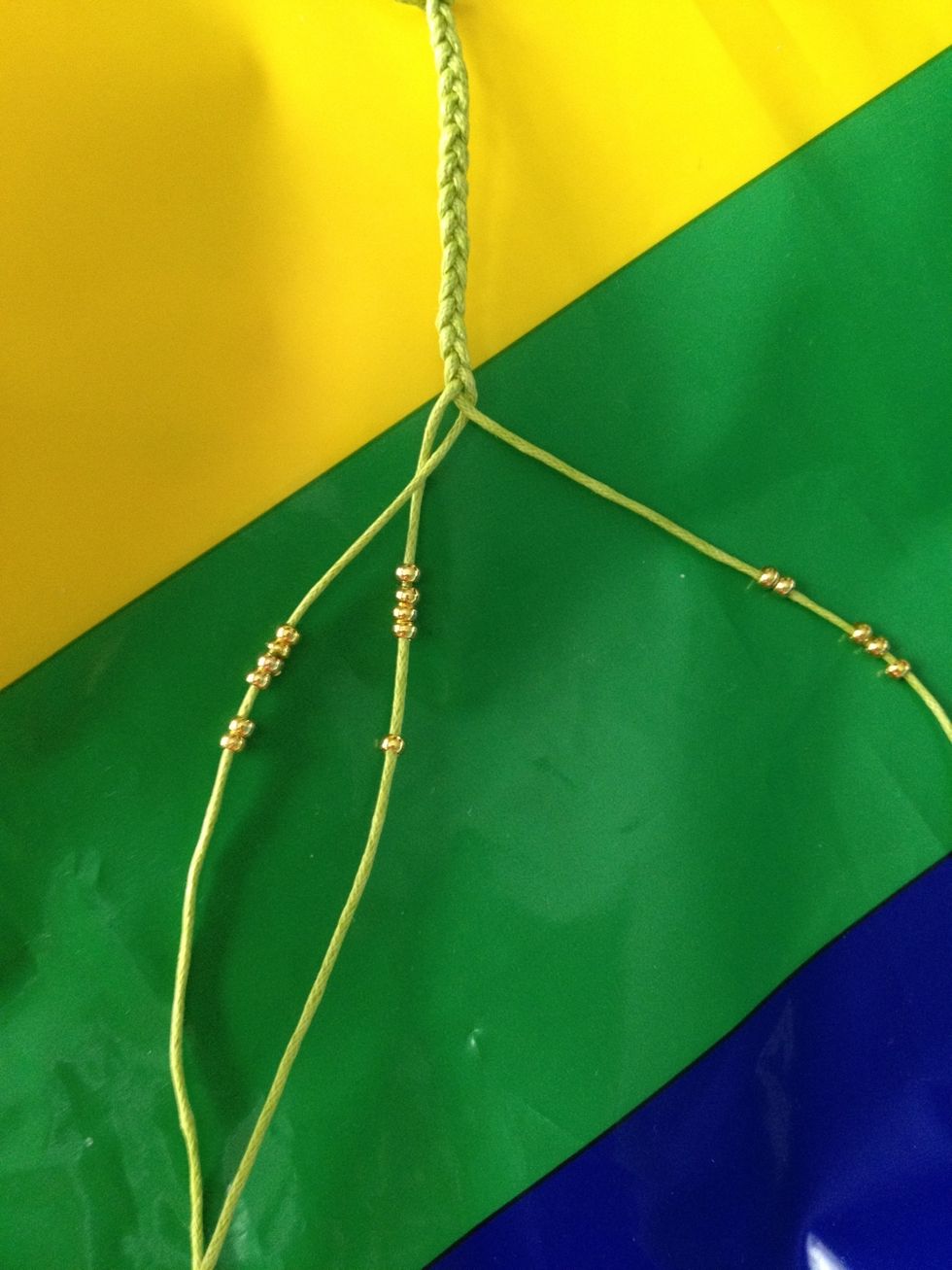 Begin threading through the beads. Should be 13 on the first strand, 14 on the second and 13 on the last.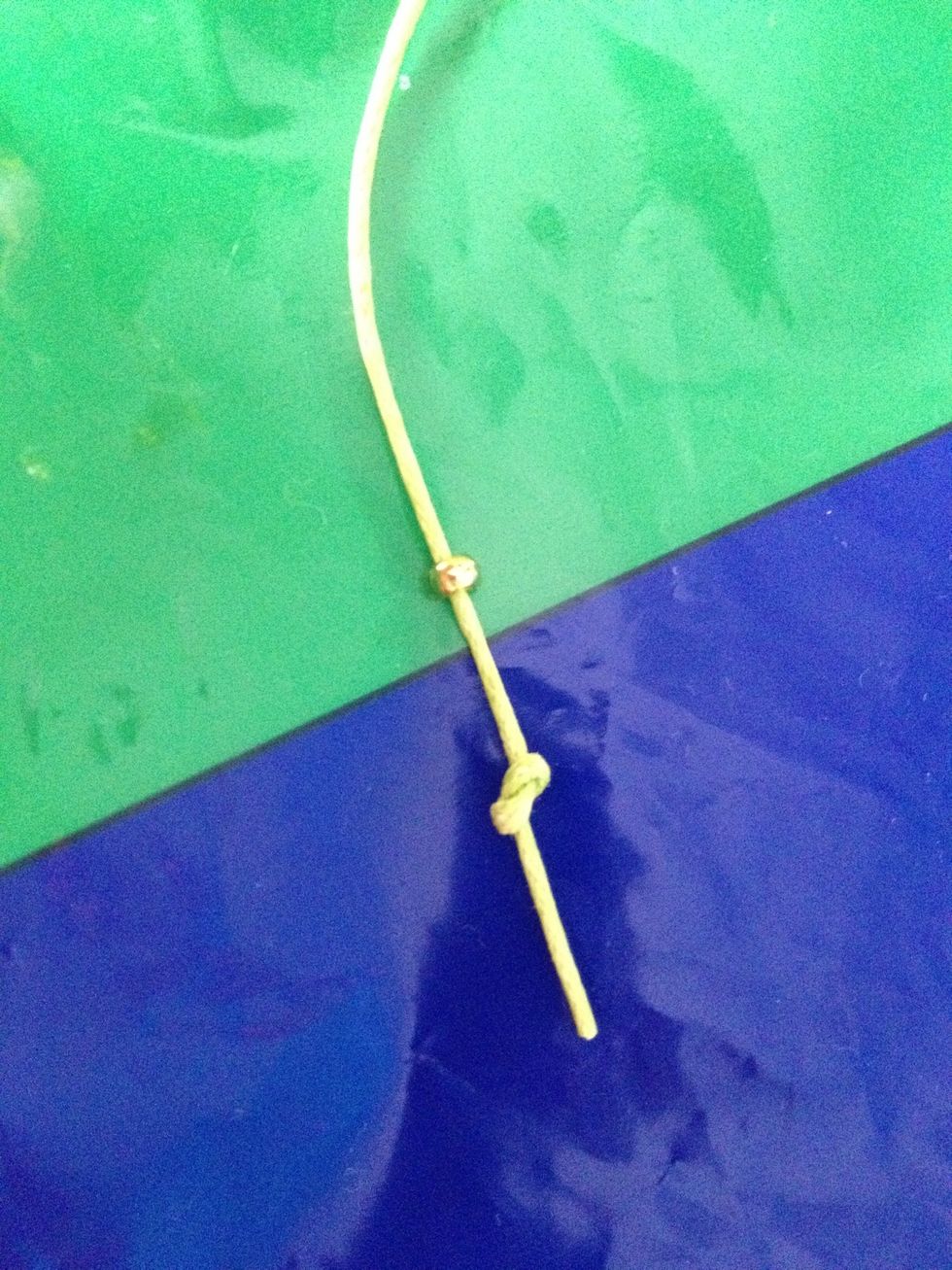 Once you have finished threading through the beads, tie a knot at the end of each string. (this will make your life so much easier, believe me!)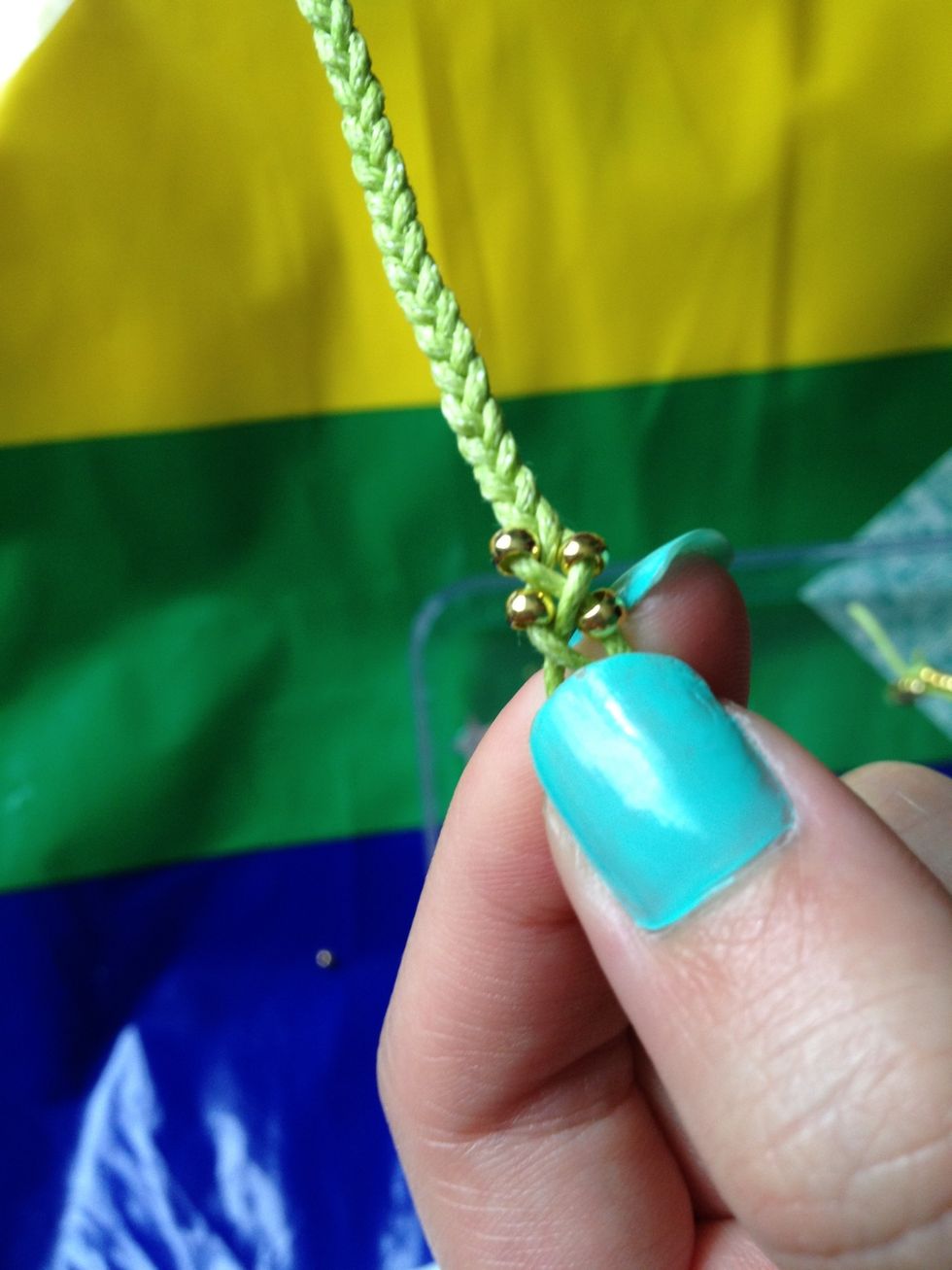 Continue braiding through, only this time, adding one bead each time. Do this to your desired length - measure against your wrist. REMEMBER there is still a length to braid after the beads!
When you think you have reached the desired length, braid through the rest, continually measuring against your wrist!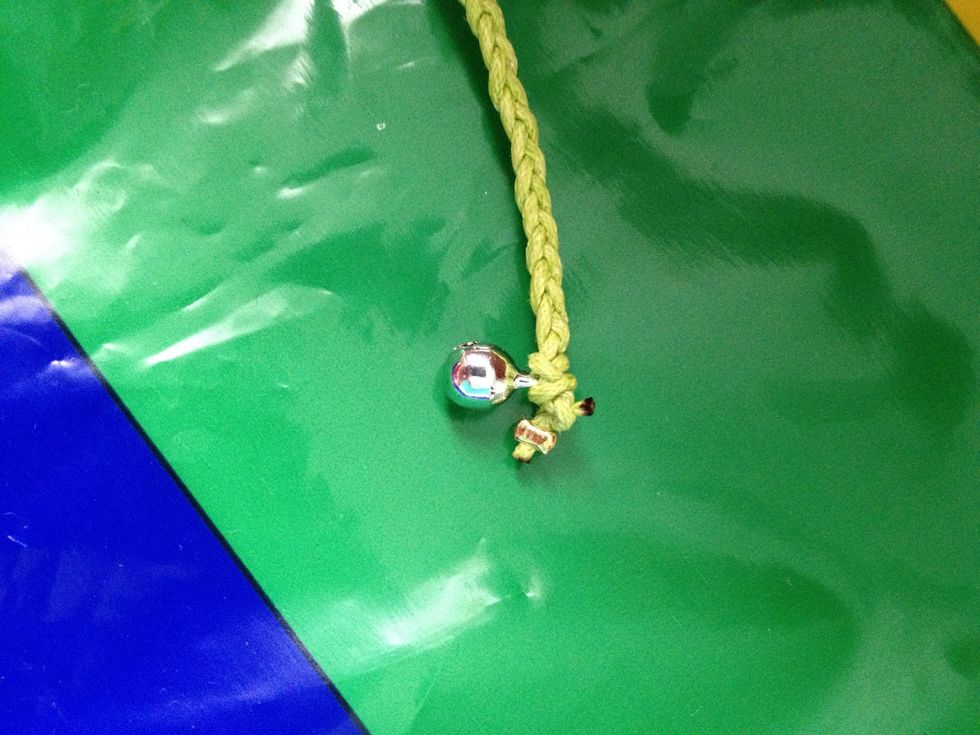 When you think you're done, slide through the bell/button and tie a knot! I burnt off the ends because it tore a little.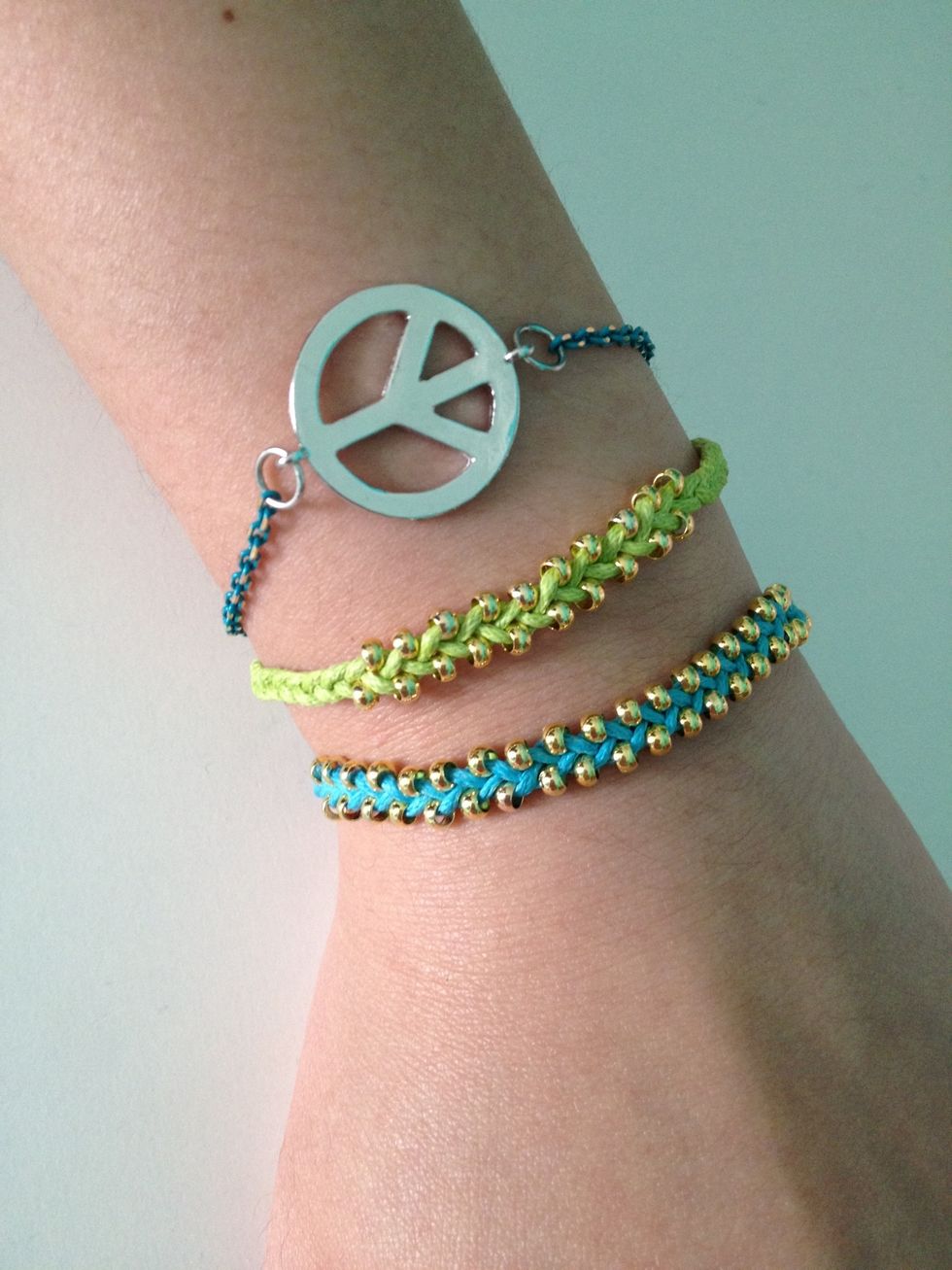 Put the bell/button through the loop to wear it, and viola!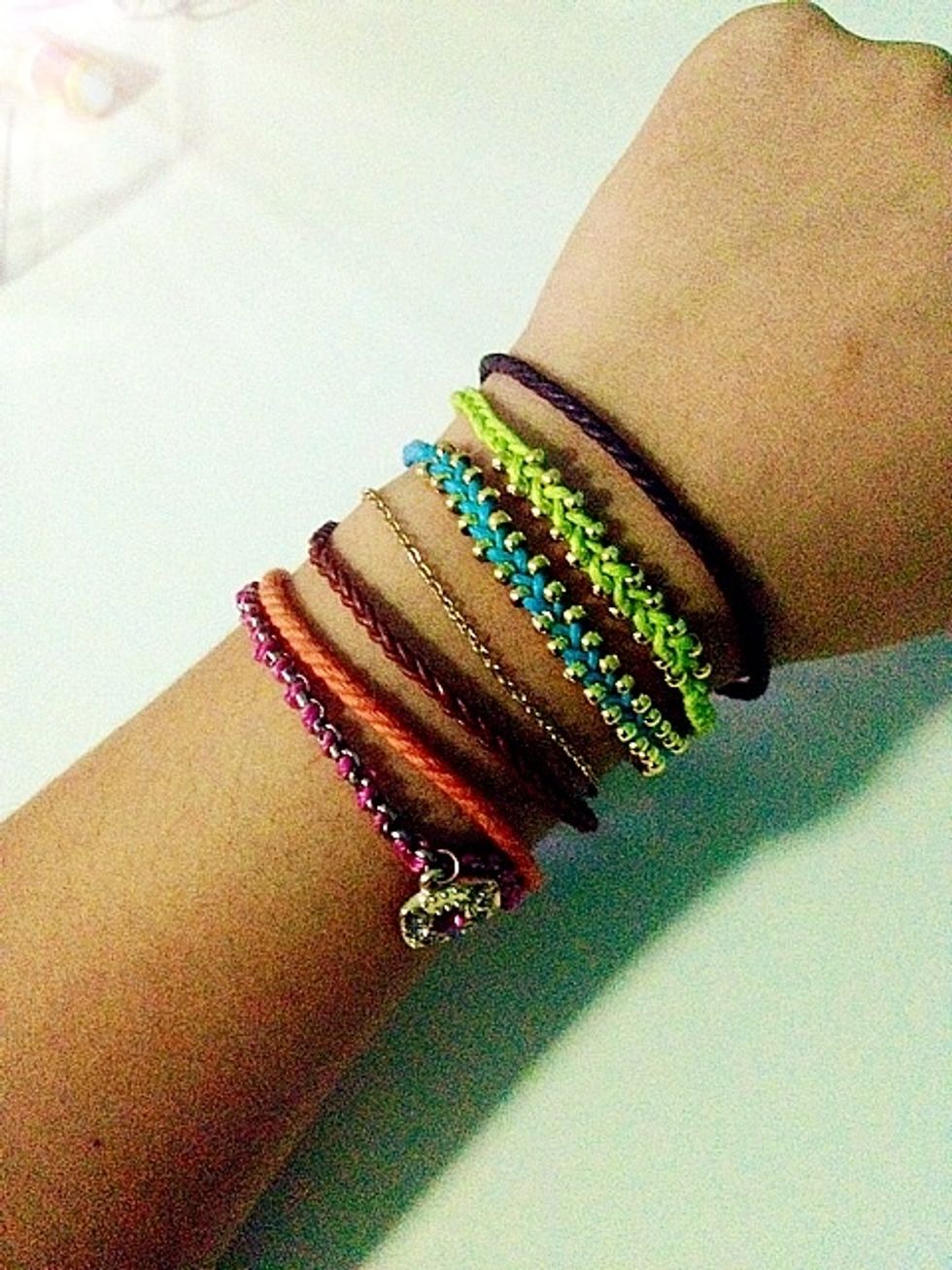 Now stack them on, have fun! :)
57.0cm Twine thread
38.0cm Twine thread
40.0 3mm Gold Beads (depends on thickness of thread)
1.0 Button (in this case I used a bell)