Arrange shrimp evenly on pans
Cut up four sticks of butter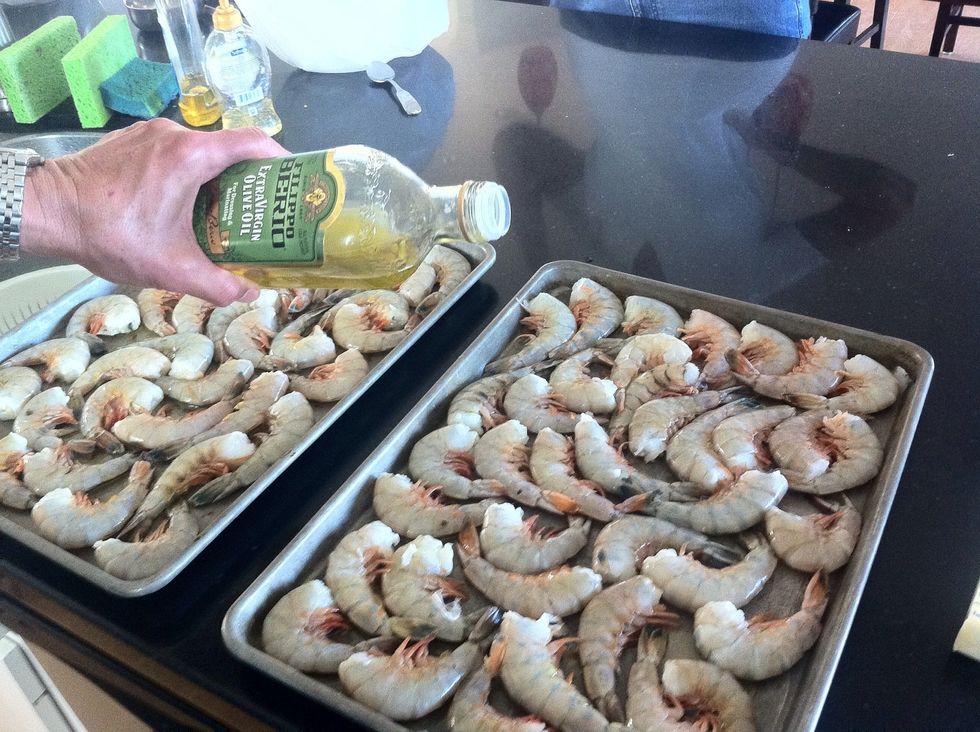 Douse shrimp in olive oil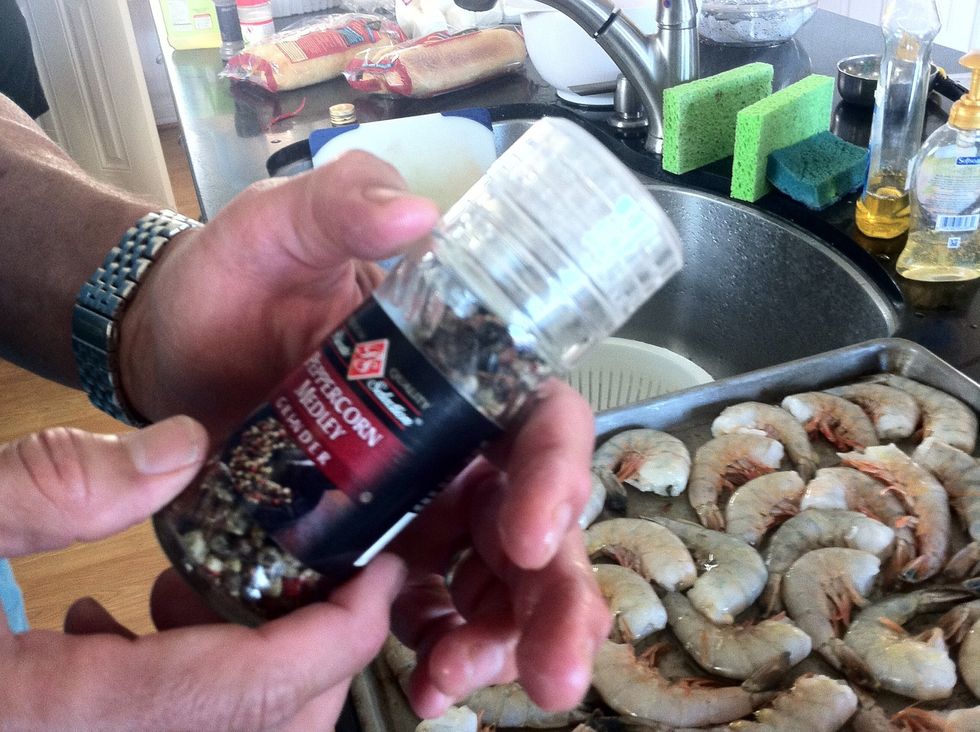 Get out your cracked pepper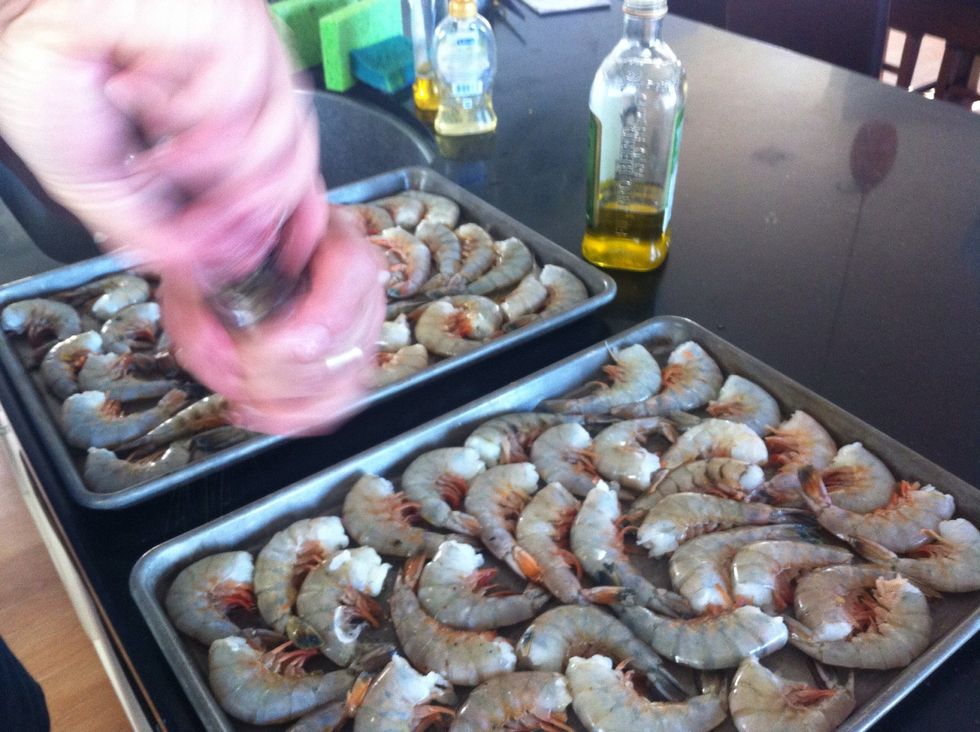 Add cracked pepper liberally-- when you think you've got enough, crack more!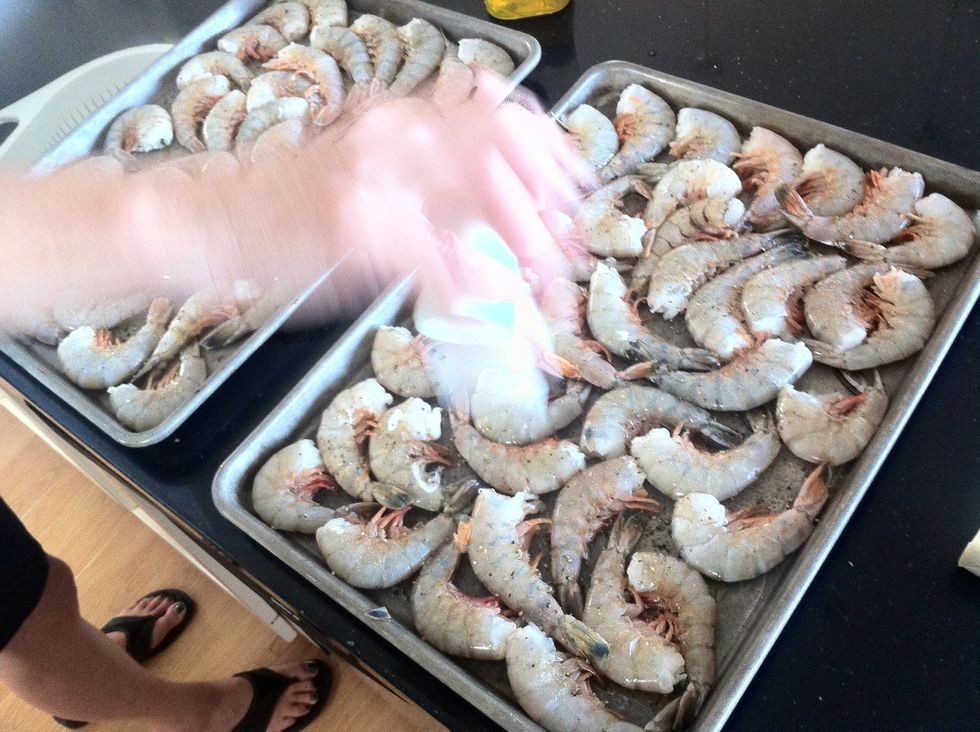 Add salt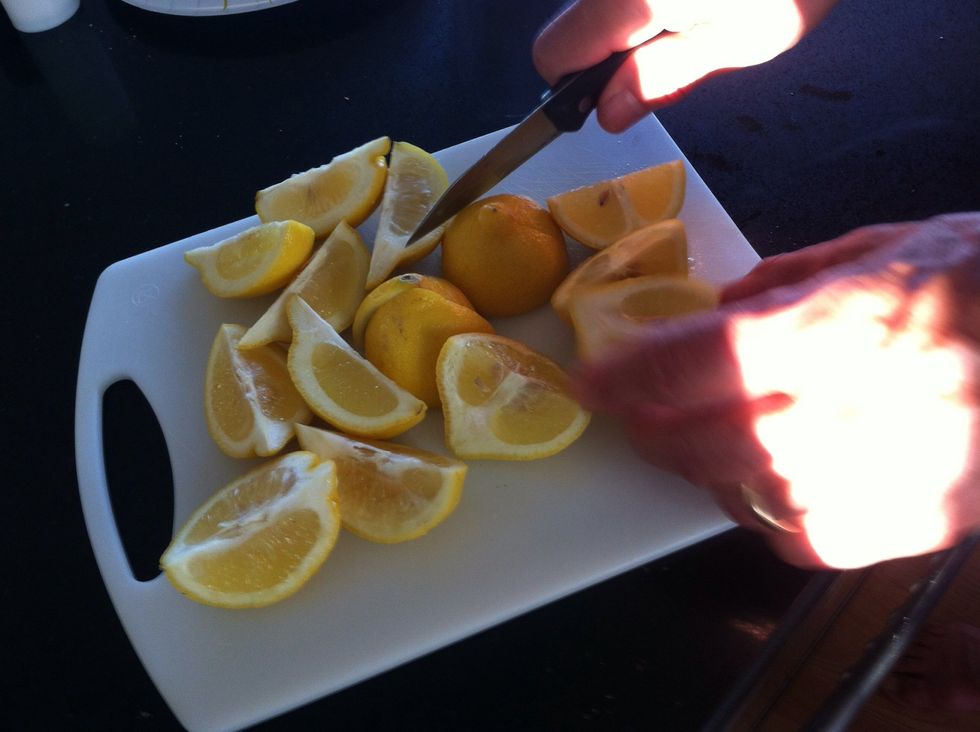 Slice lemons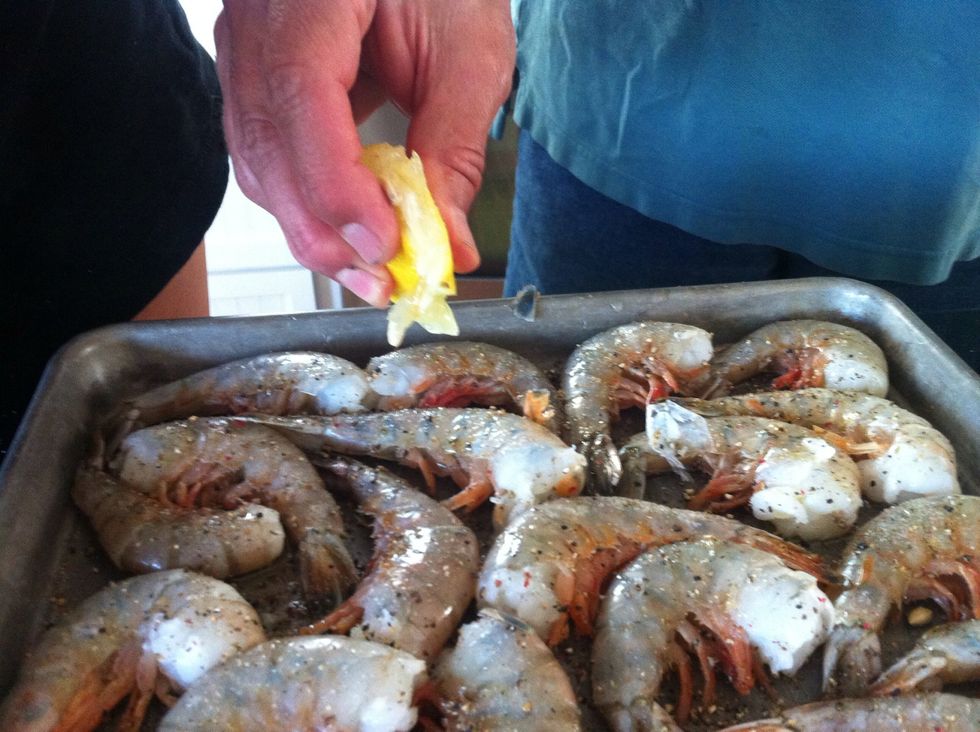 Squeeze lemon juice onto shrimp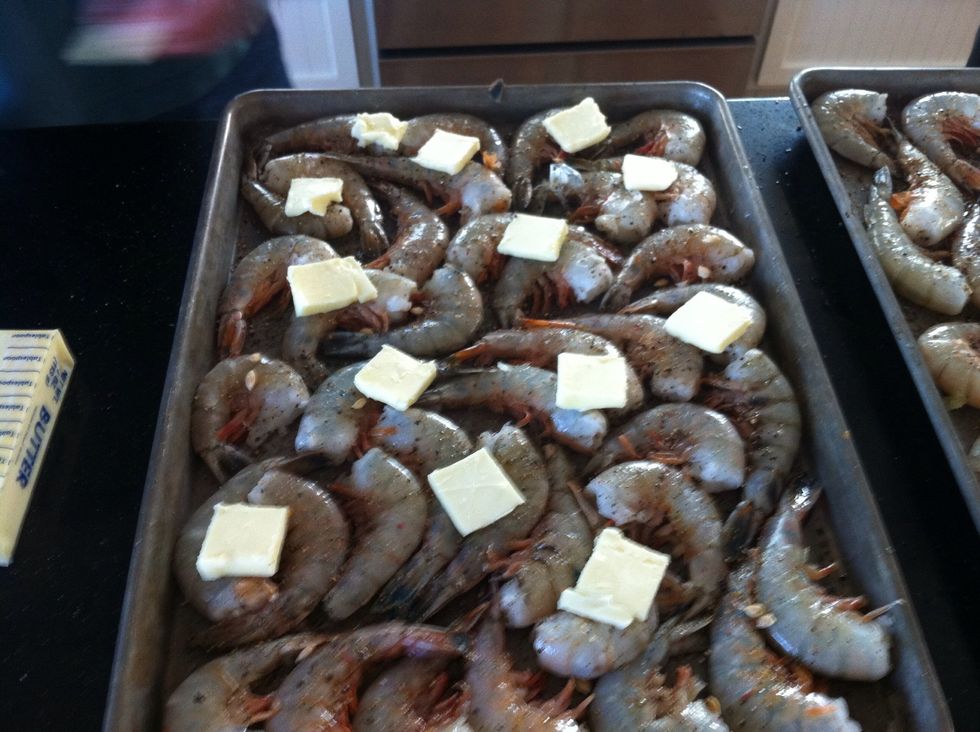 Place butter slices on shrimp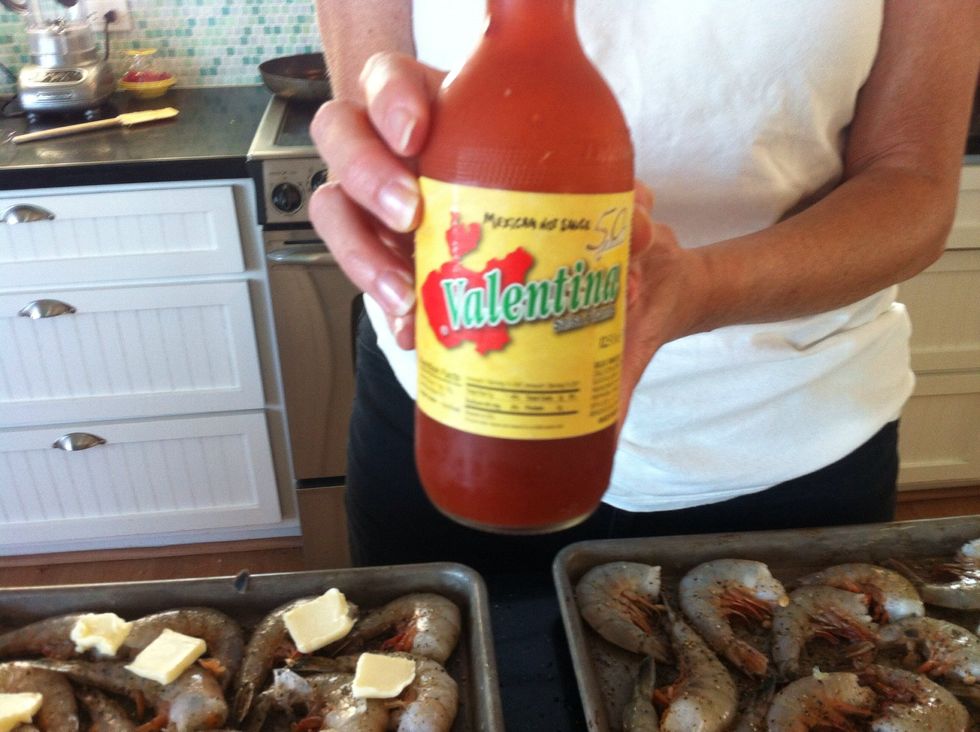 Douse shrimp with the secret ingredient-- Valentina! Adds a bit of a kick and lots of flavor.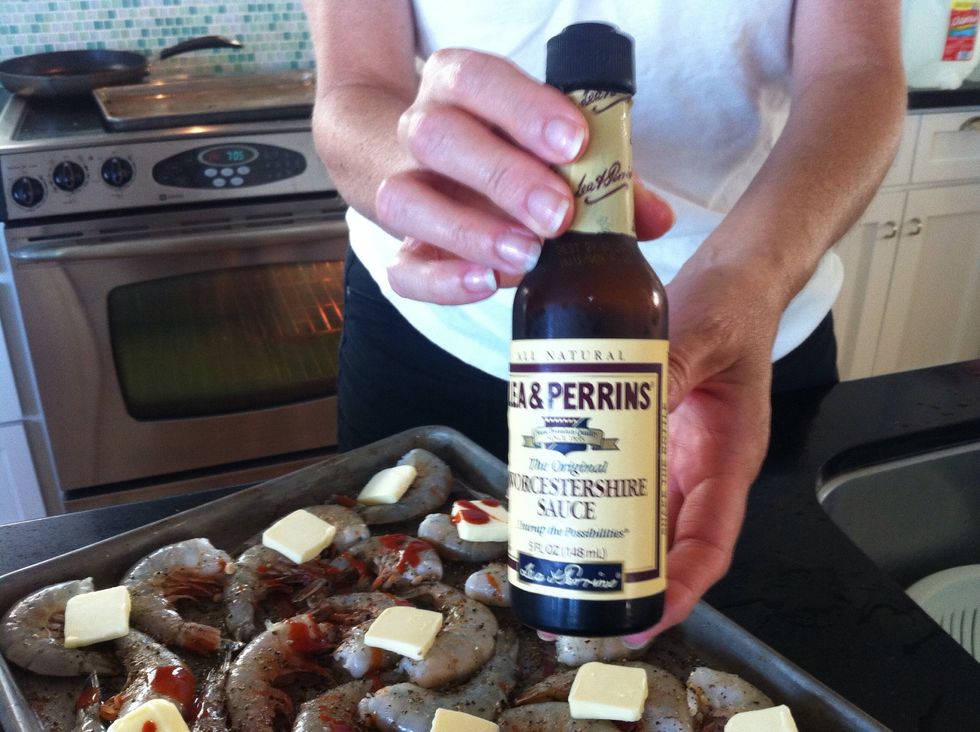 Squirt on some worcester sauce... We used this whole bottle for 5 lbs of shrimp. Remember the extra juice in the pan is great sop for bread!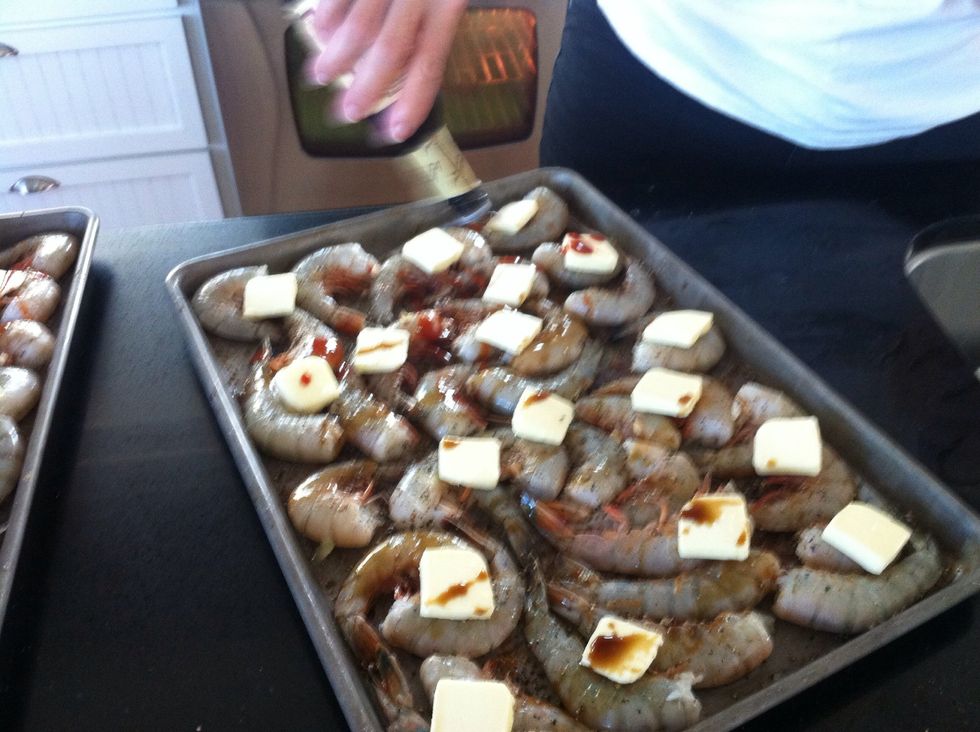 Action shot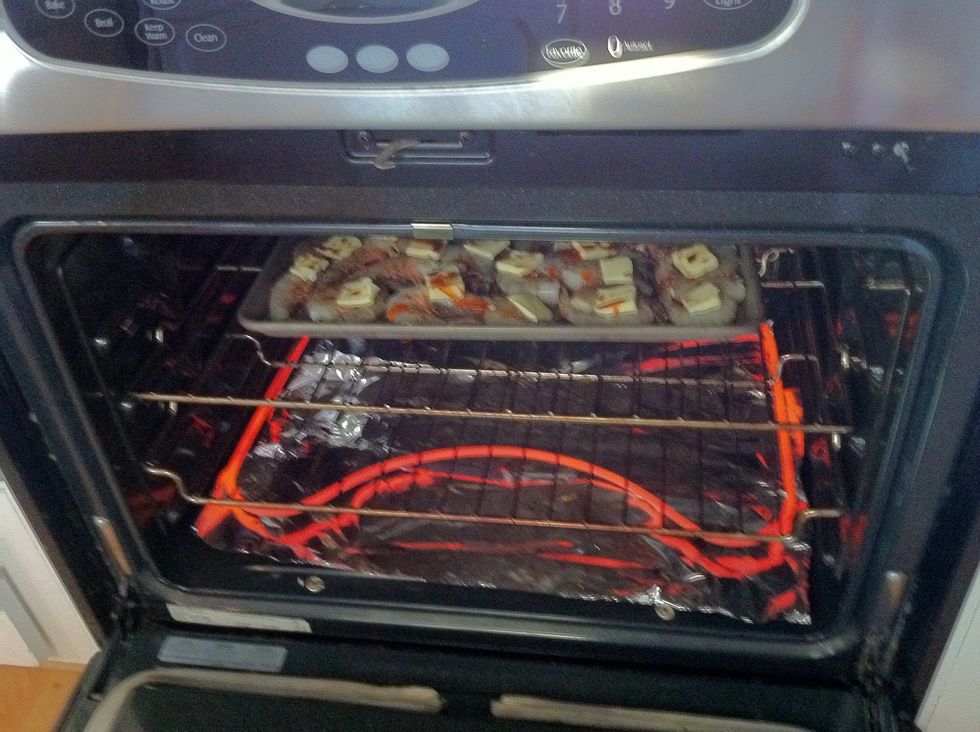 Place pan in the oven...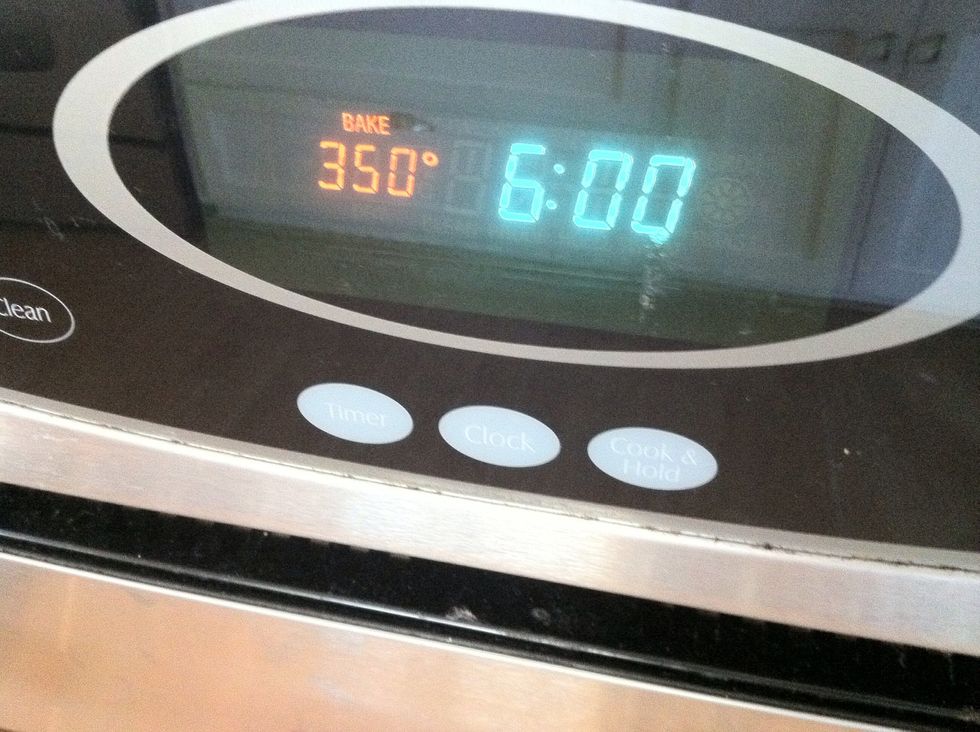 Bake at 350 for about 15 min or until they're done. Time varies depending on shrimp size. Just make sure they're opaque, you know.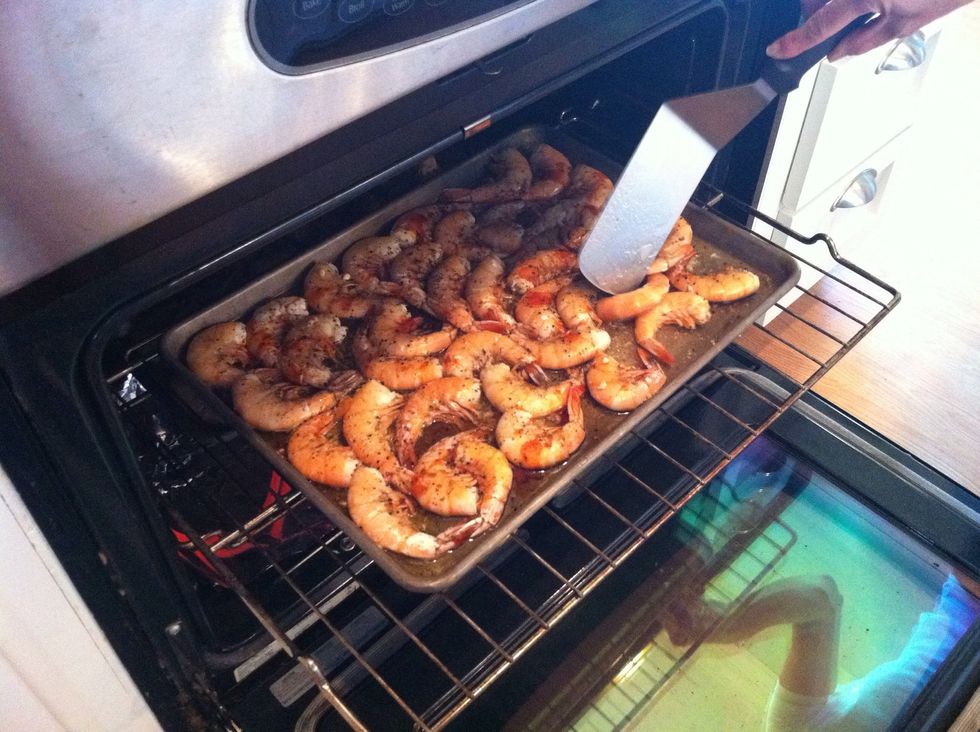 Checking opacity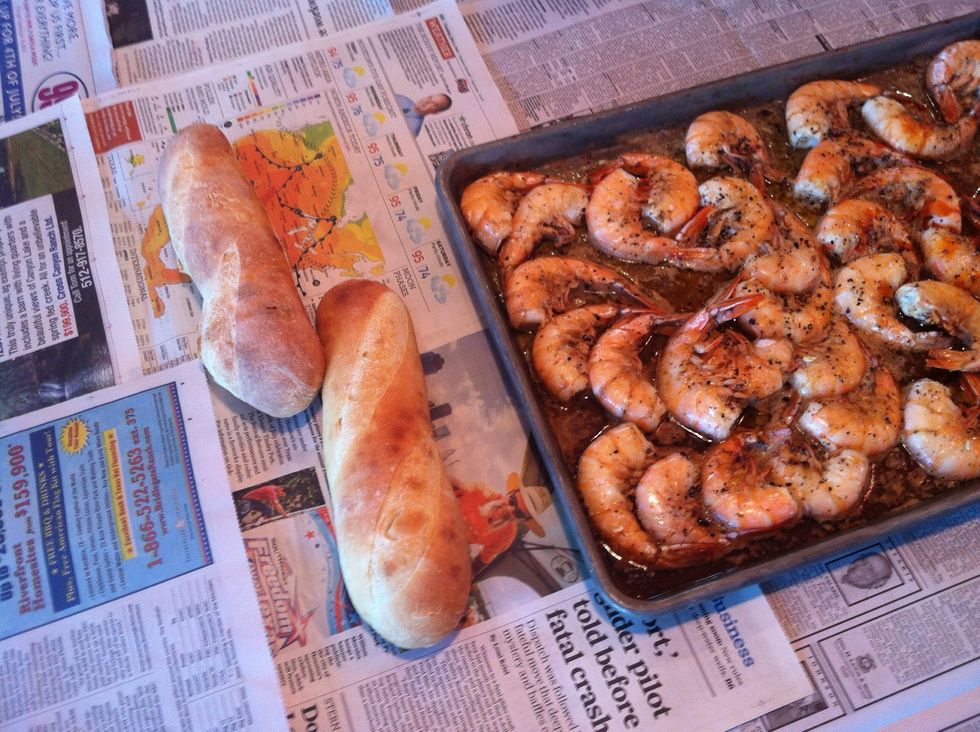 Best served on a table covered in newspaper for easy clean up. Fresh baguettes for sopping are a must!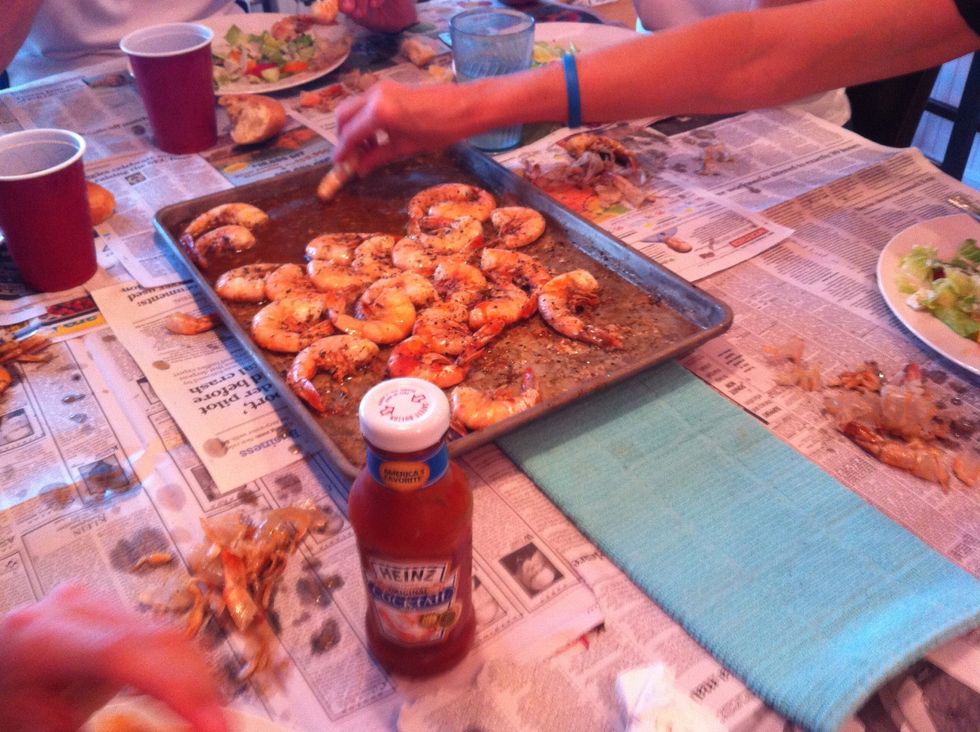 Dig in!!
5.0lb Fresh shrimp
4.0 Lemons
Olive oil
Salt & cracked pepper
Valentina
4.0 Salted butter
Worcestershire sauce