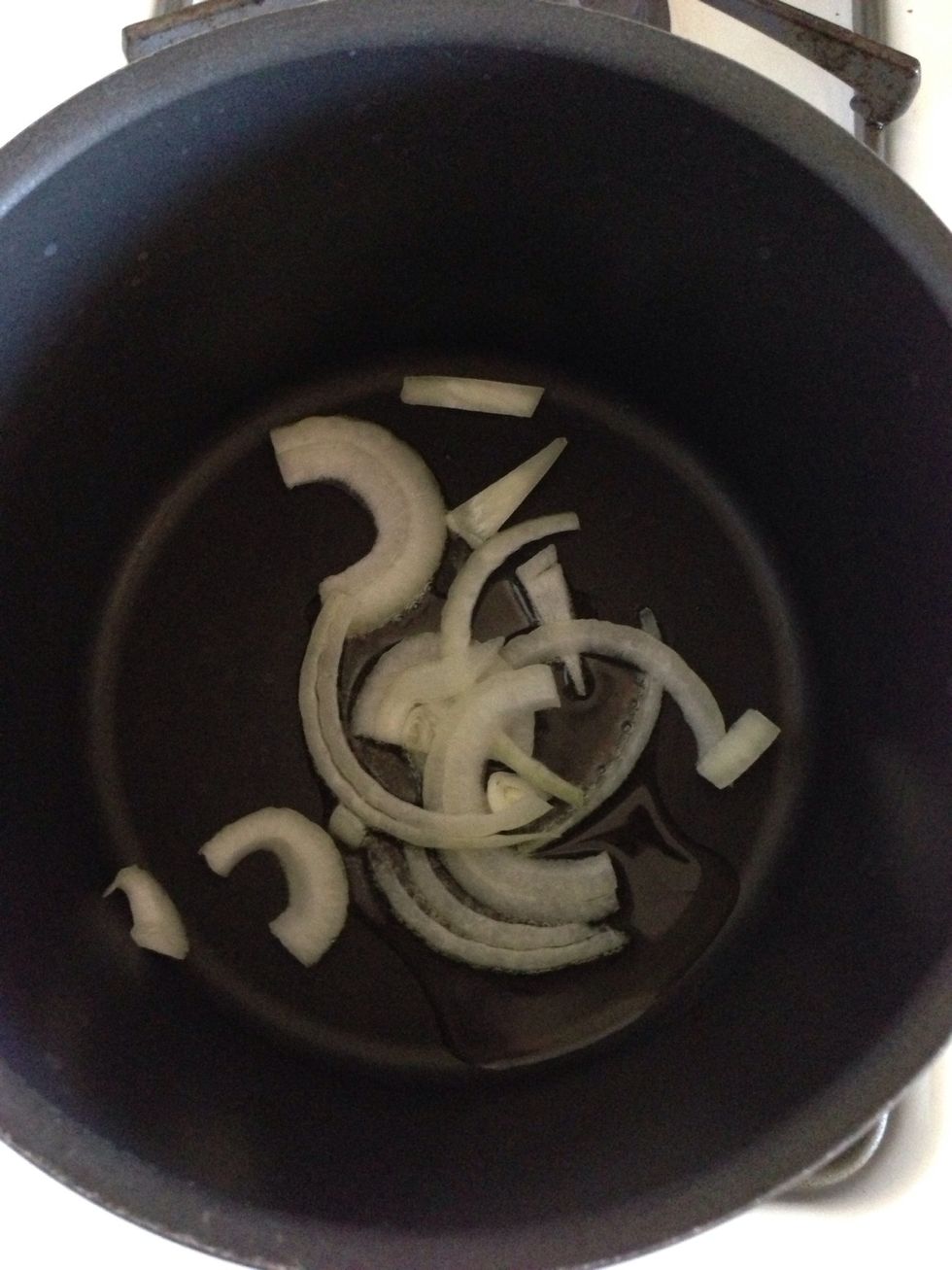 Slice about 1/4 of an onion. Heat 2 tbs of oil and toss in the onions.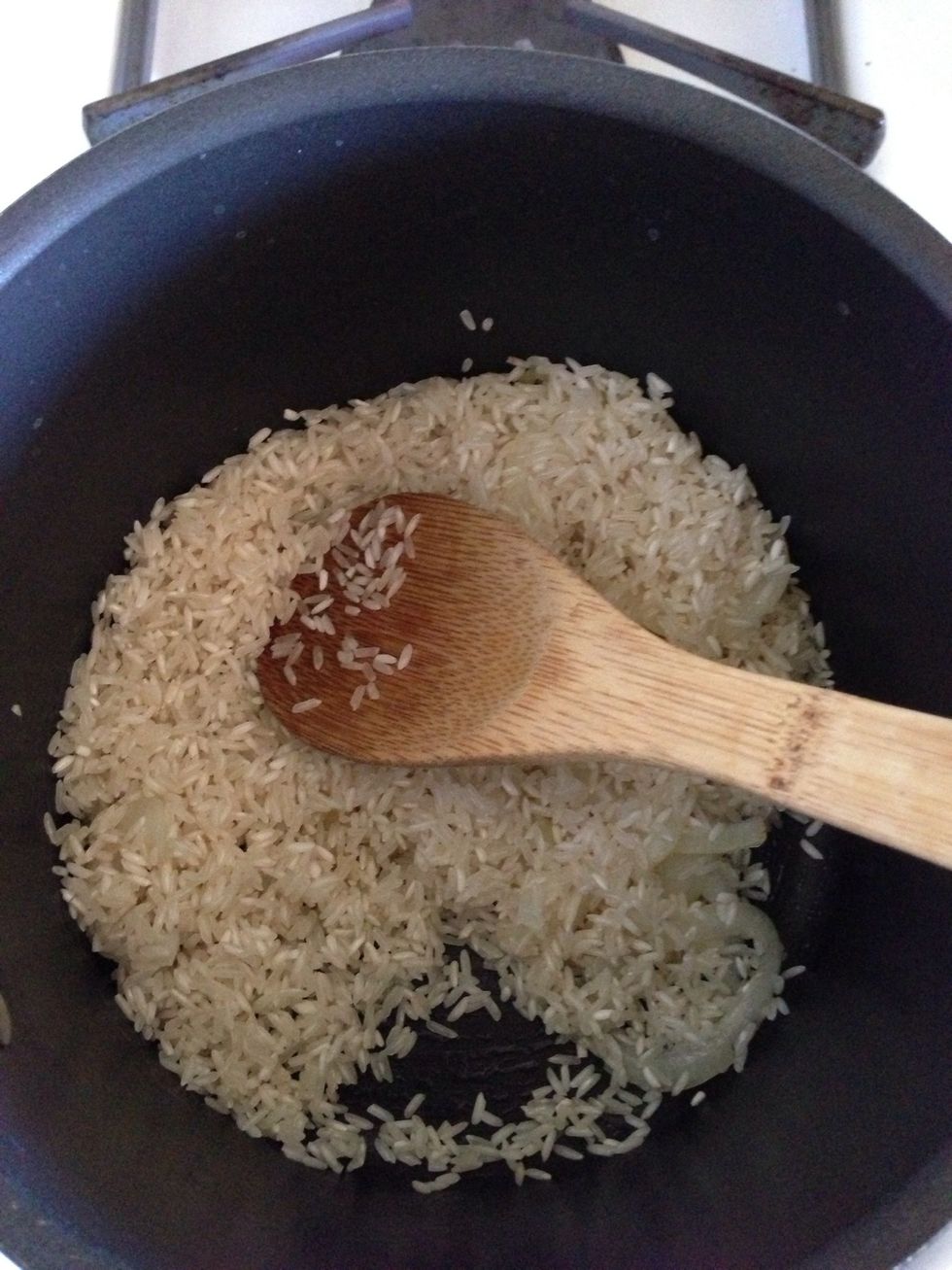 Once onion is translucent, add 1cup of rice. Brown the rice.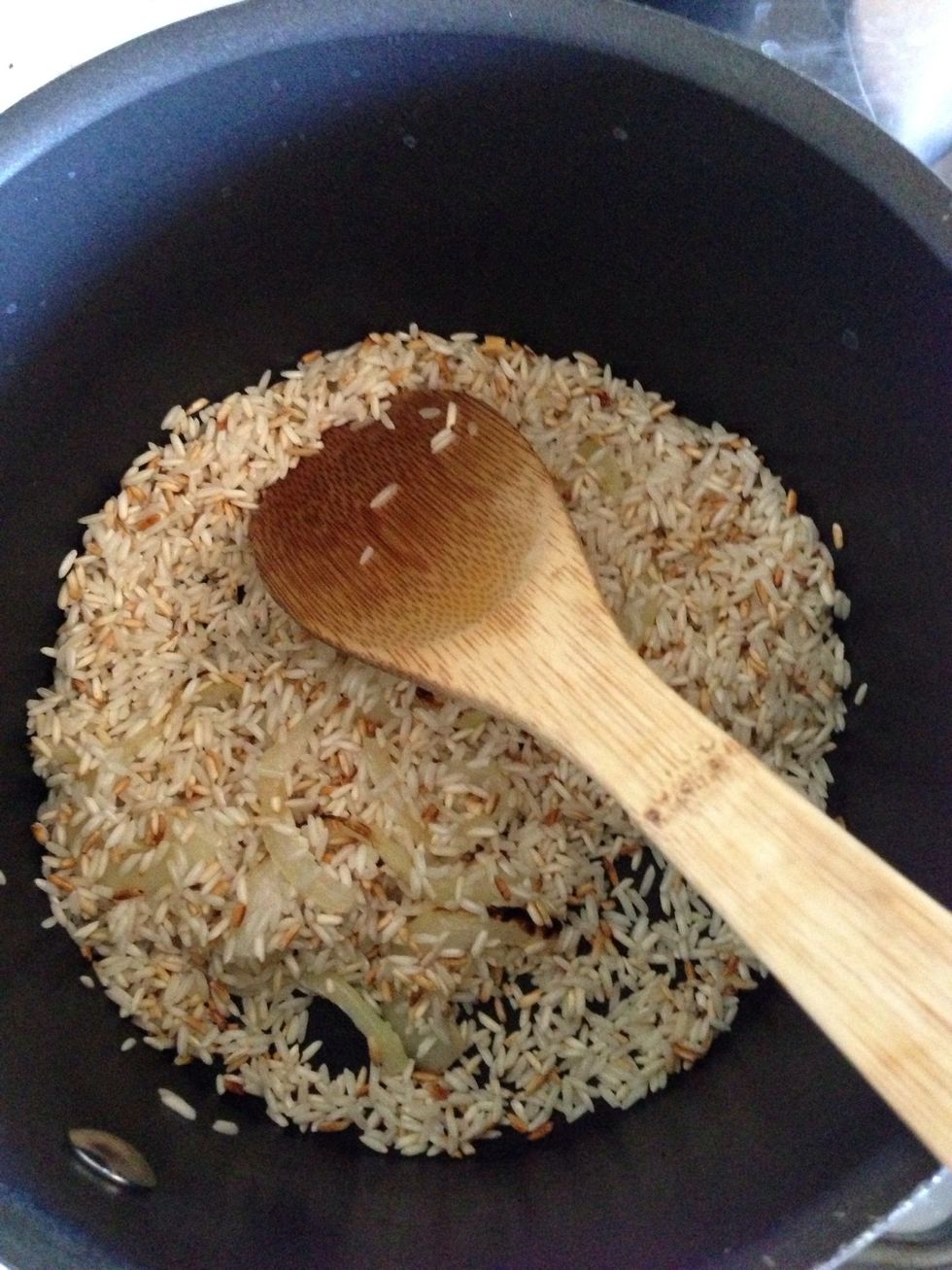 Once it has browned, add 6 cups of hot water. Also add the bouillon and frozen mixed veggies and stir. Cover and let it cook for about 15-20 minutes. Set the burner on a low flame.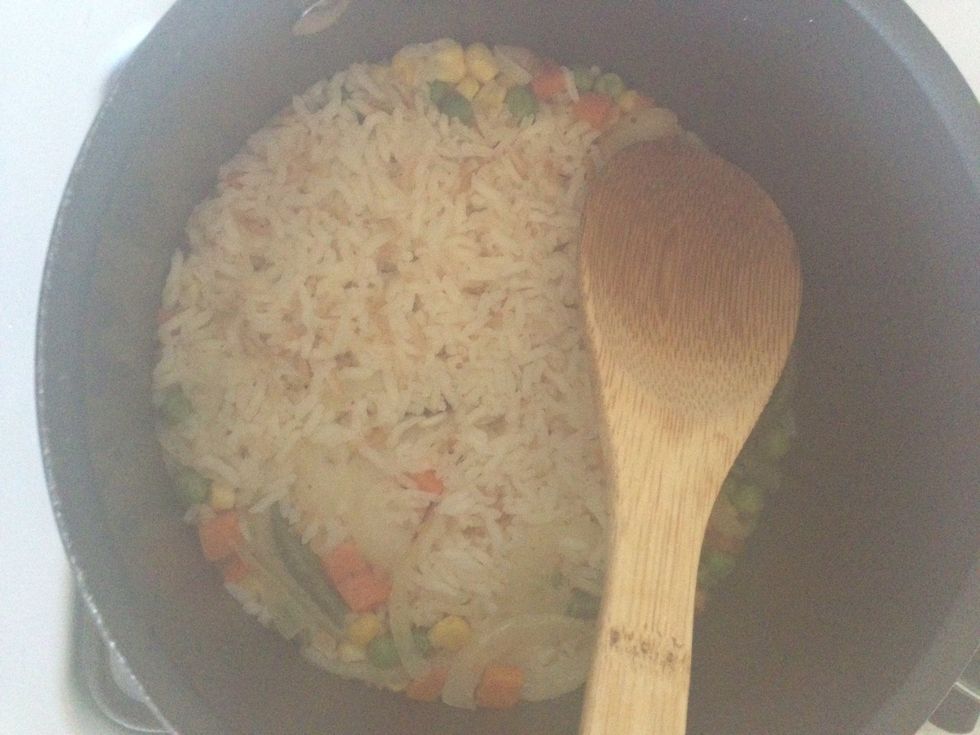 Its a bit difficult to tell but once you see these holes in the rice ( about the width of a pencil), cook for a few more minutes and then turn off burner. Leave the rice covered until ready to eat.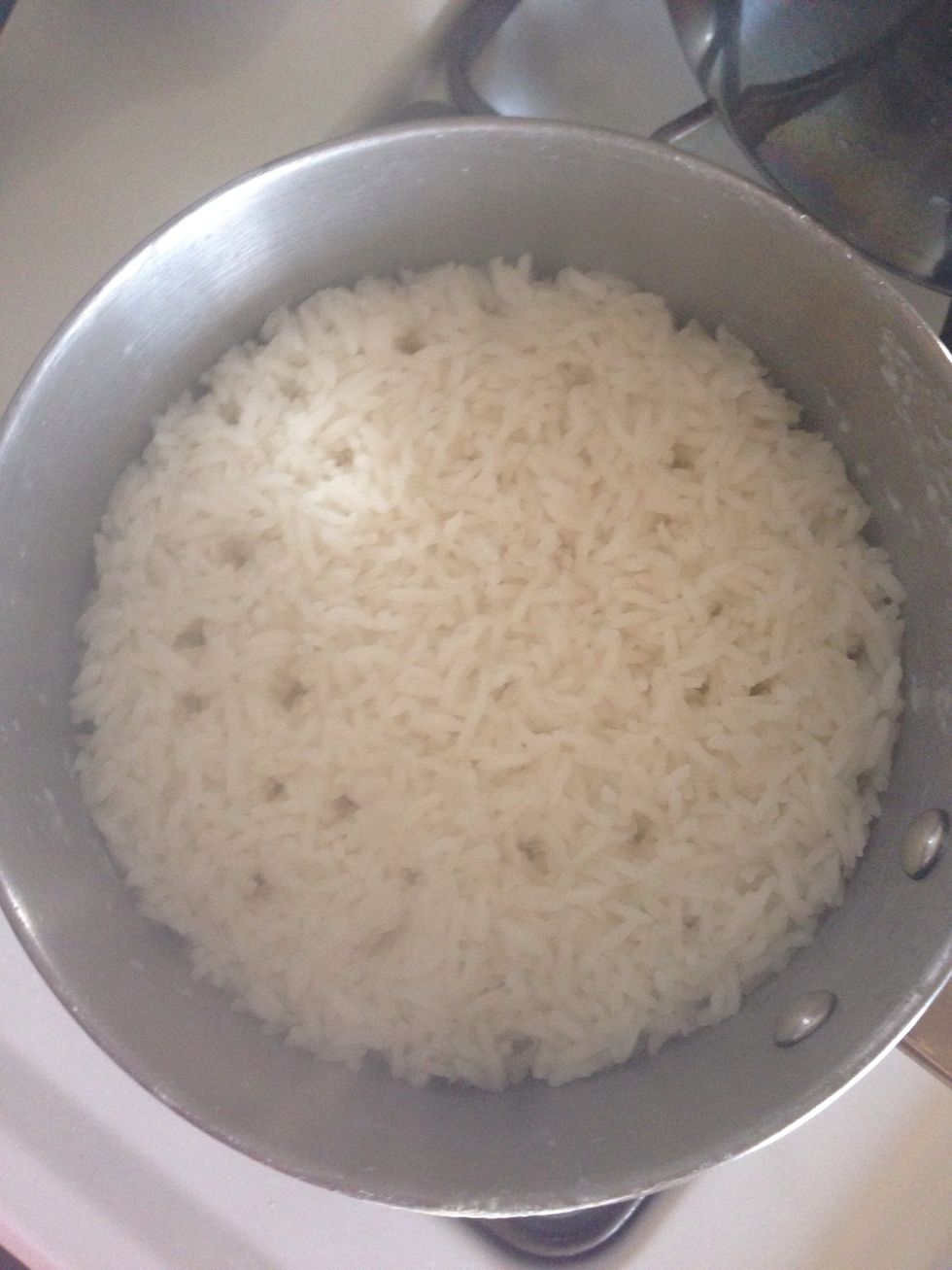 This is a better picture of the "holes" I'm talking about. Again, once you see these let your rice cook for a few more minutes and then turn off the burner. (this batch of rice was from another day).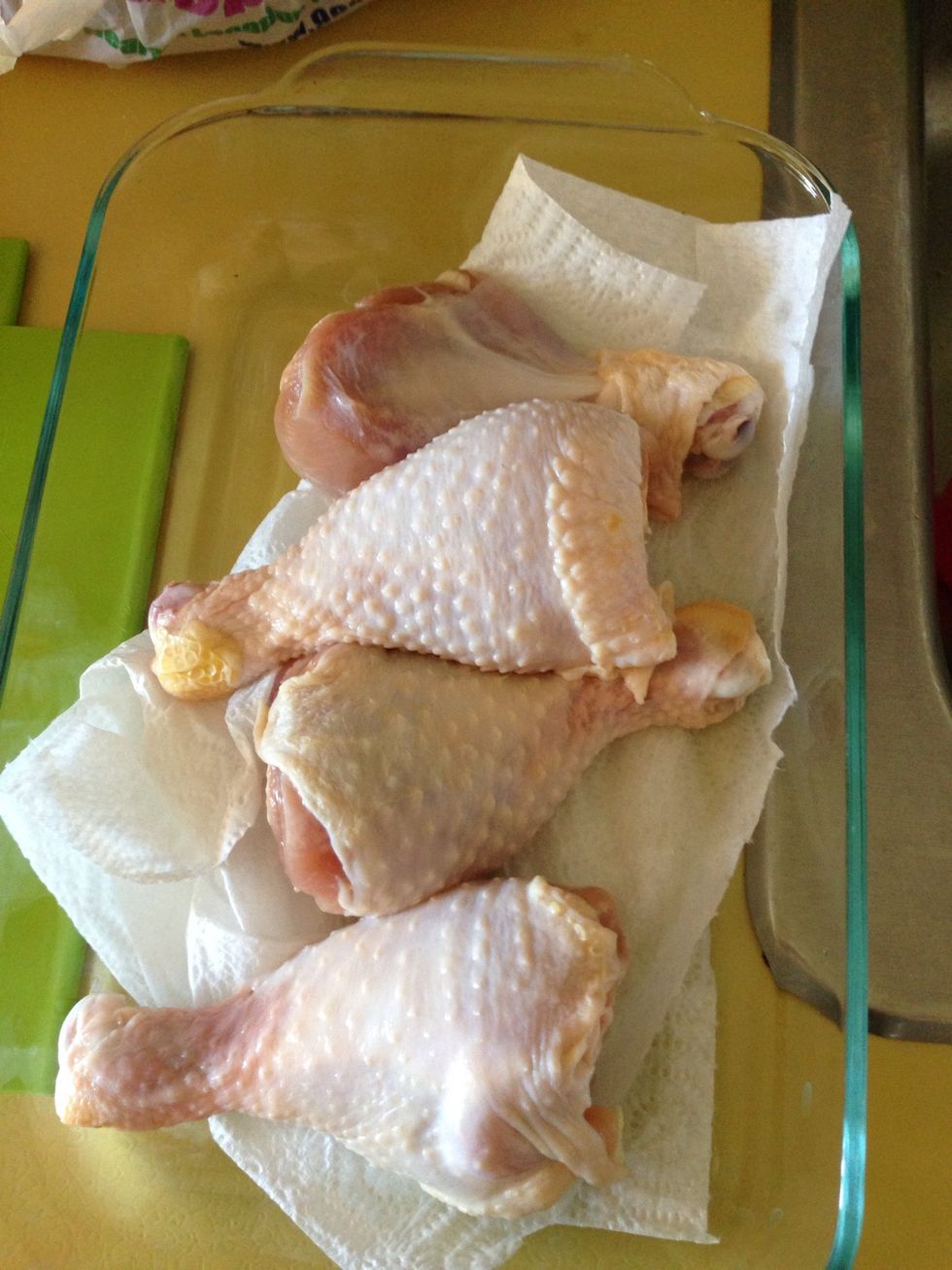 Wash the chicken- clean of any membrane and extra fat/skin. Towel dry and set in your baking dish. Also set your oven at 375 degrees.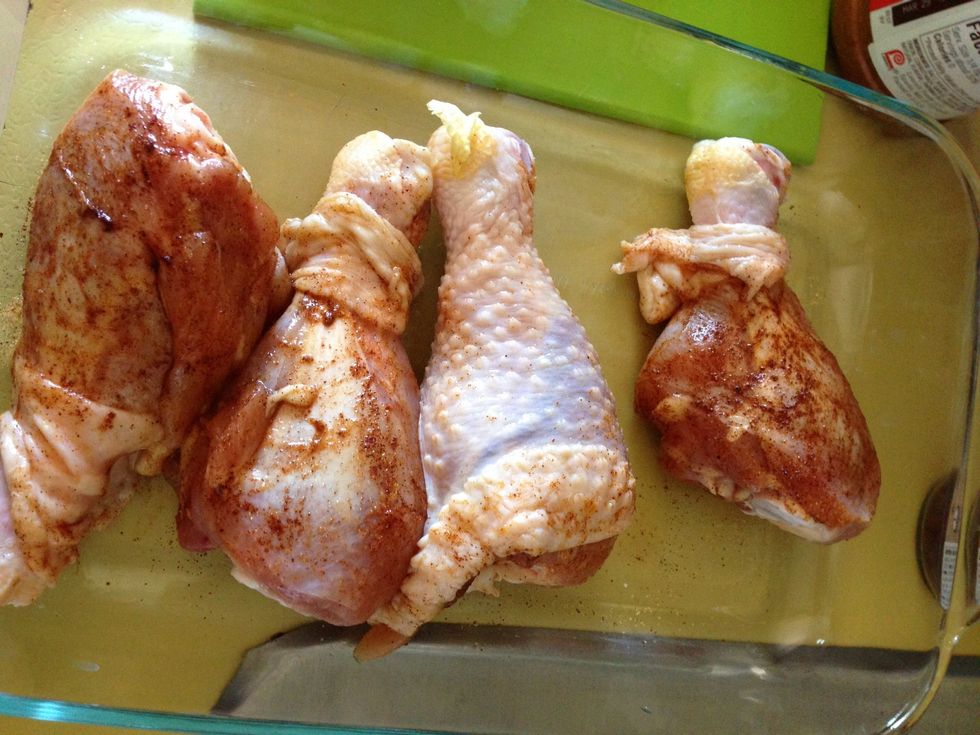 Rub in the seasoned salt and chili powder.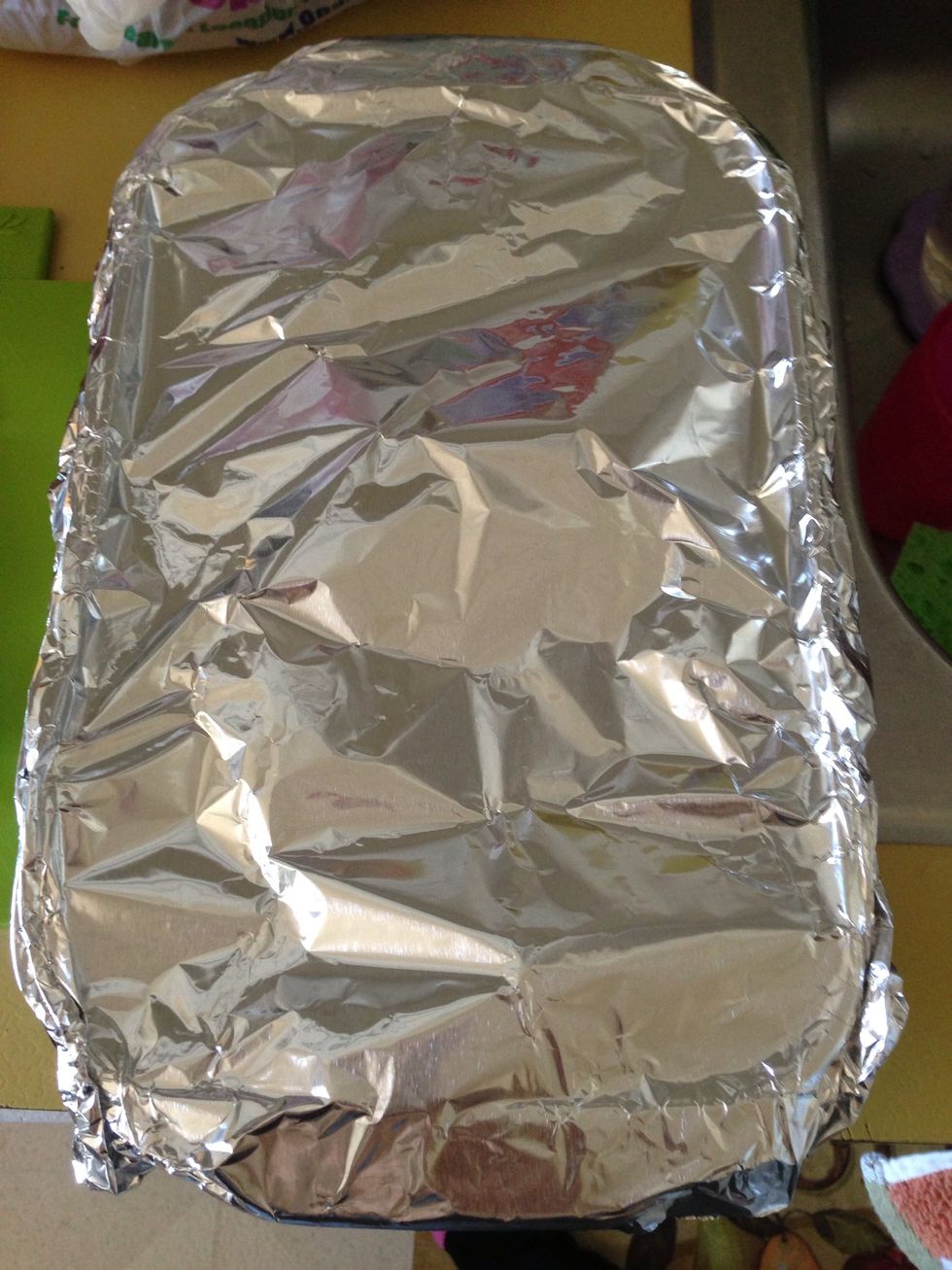 Cover with foil and pop into the oven for 45 minutes. After 45 minutes add BBQ sauce. Leave the foil off and put back in the oven for 15 more minutes. Once it's done add more BBQ sauce.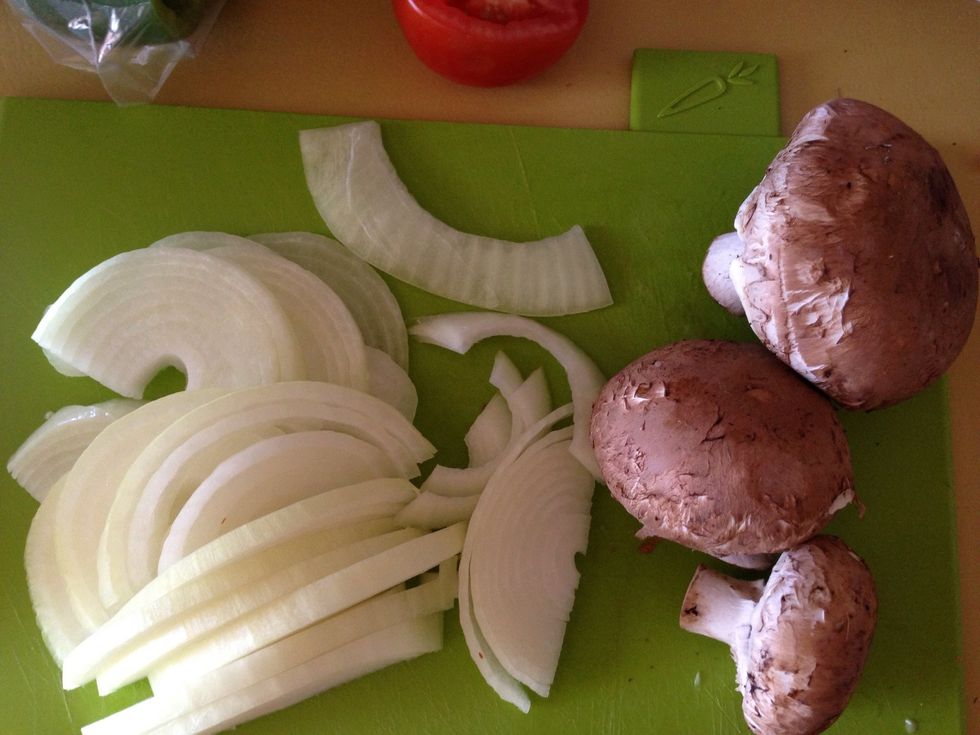 Slice 1 onion, the Bella mushrooms, and trim the ends of the asparagus.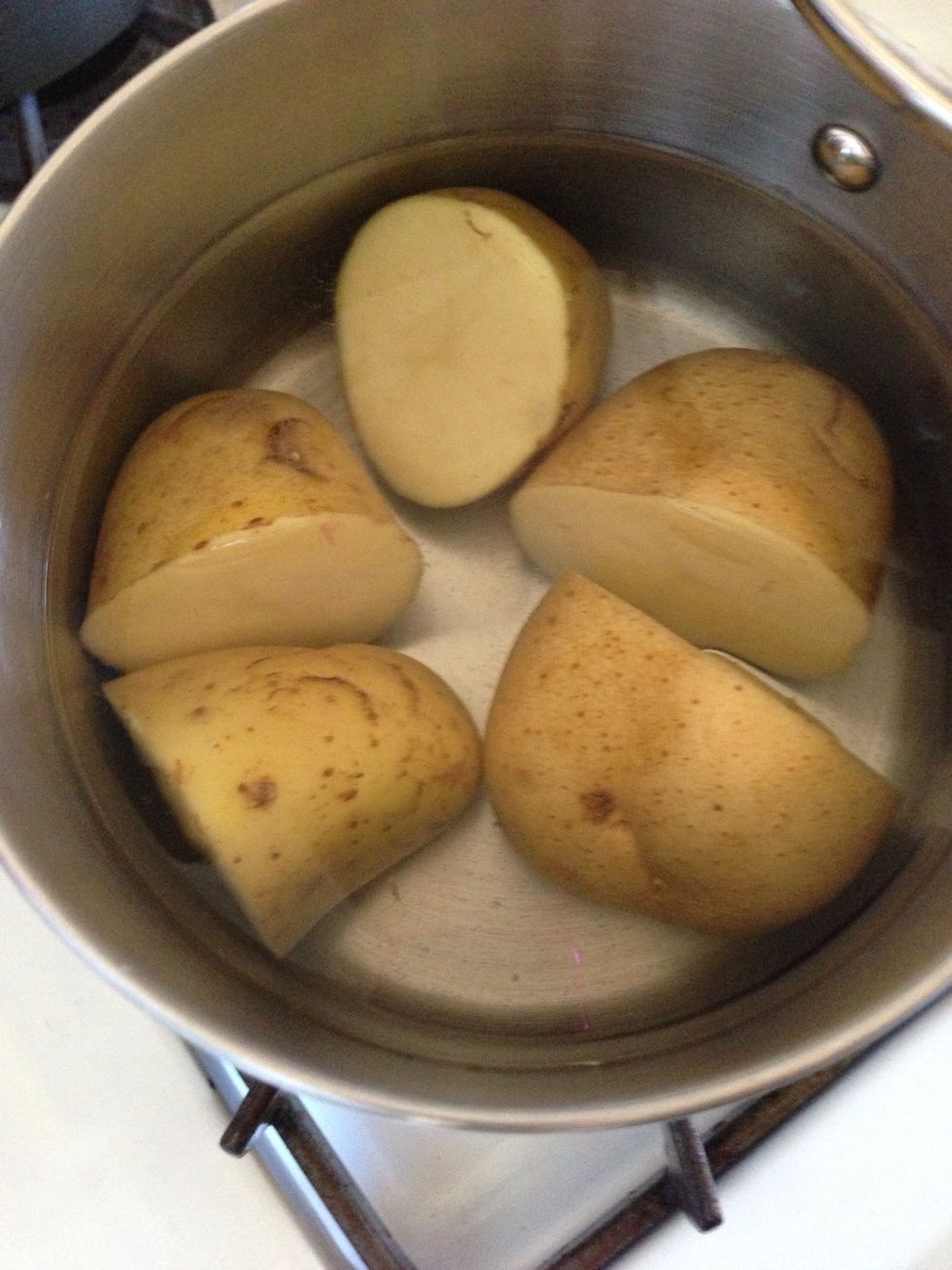 Also boil 2-3 potatoes. Don't over cook! You'll be adding these to the veggies and you don't want these to break up or mush when you mix with the vegetables.
Cut into cubes and add to the veggies once the vegetables are done cooking.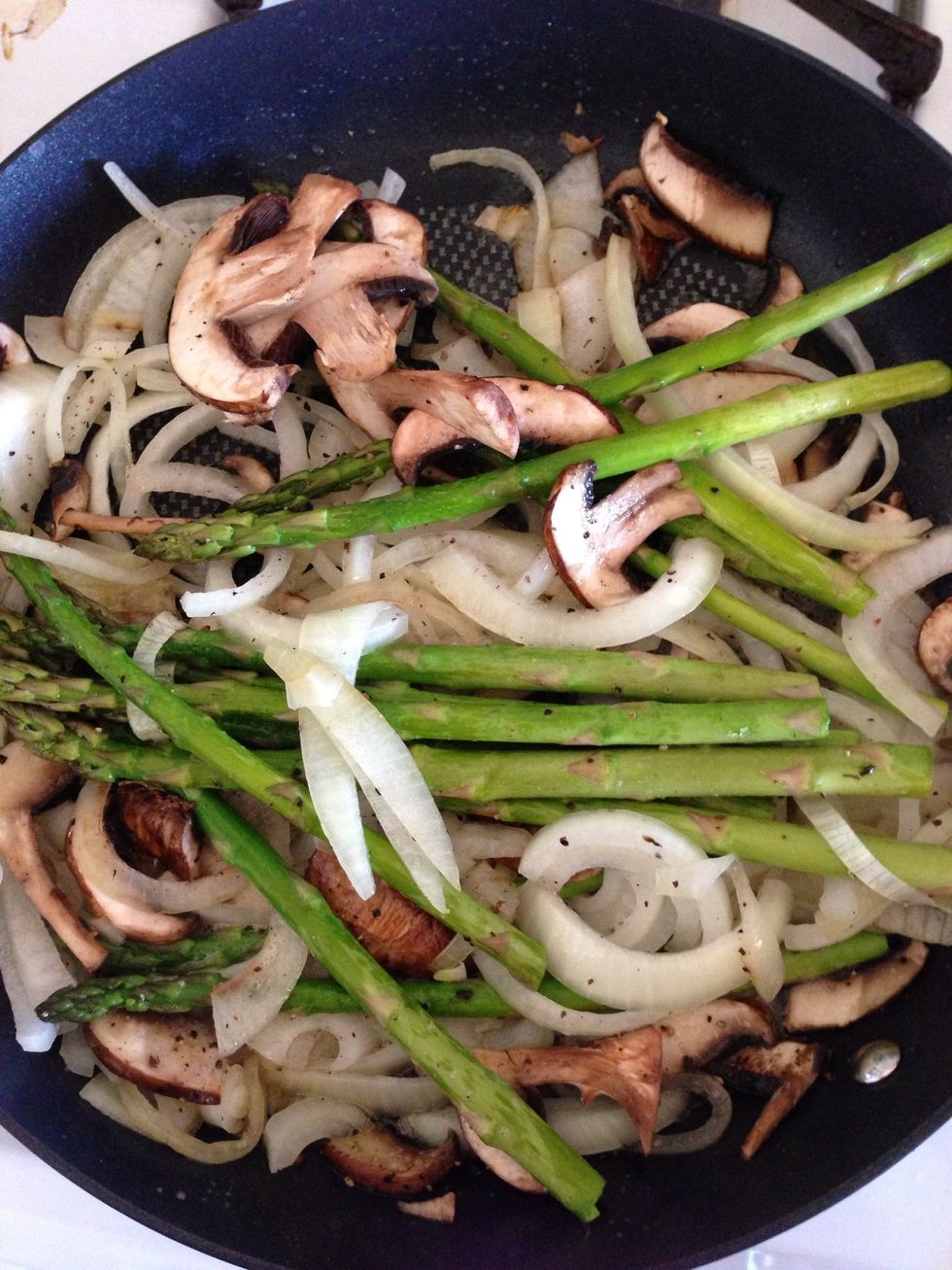 Add 2 tbs of oil and add the vegetables you sliced. Once onion is translucent and asparagus is bright green, add 1 tbs of butter, salt/pepper to taste. I also add dry basil. Now toss in the potatoes.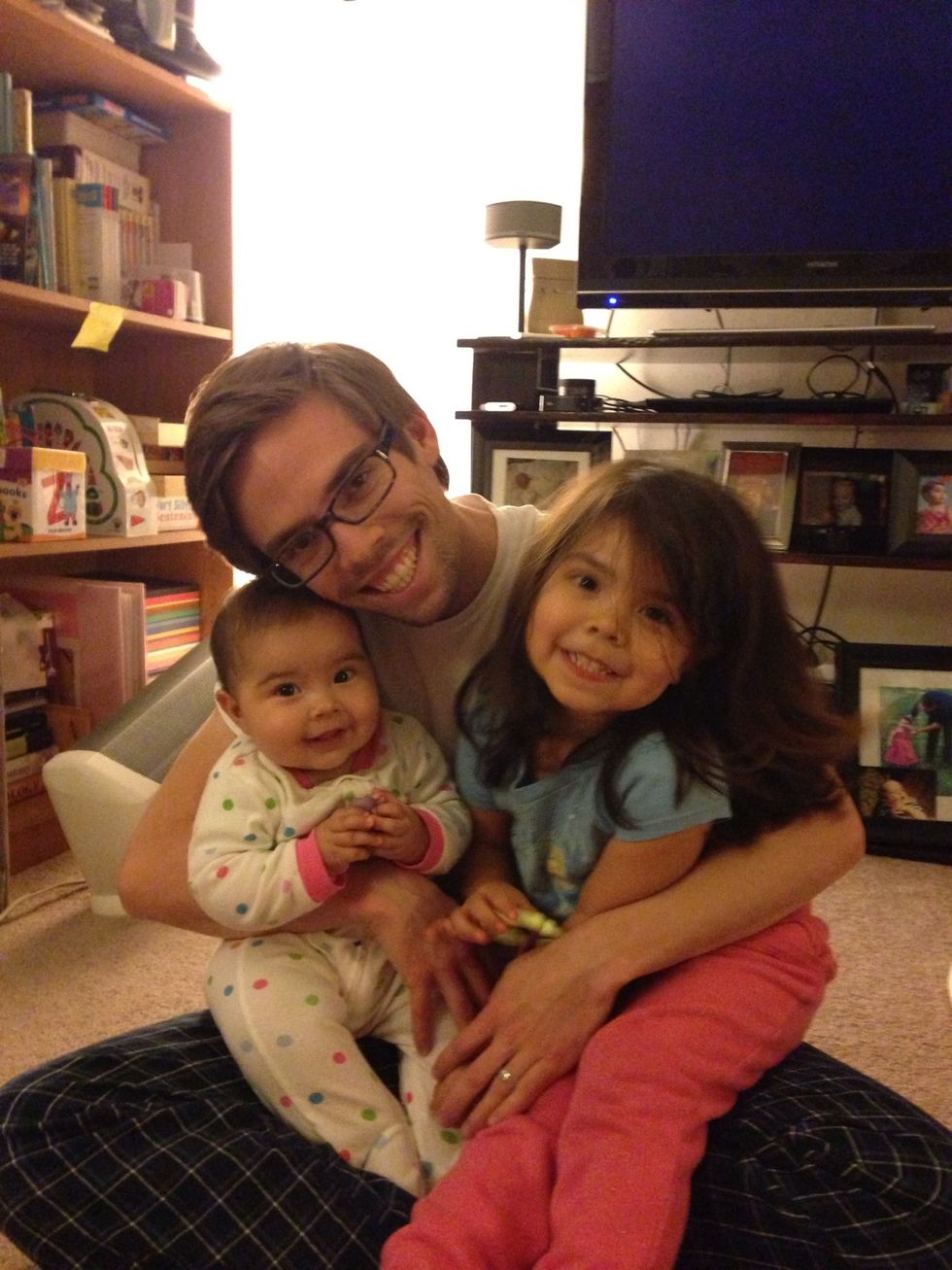 We were in such as rush to eat that I didn't take a final picture. But I assure you, it was delicious! Serve rice with veggies and chicken. Enjoy!!!
4 chicken drumsticks
Seasoned salt
Chili powder
Hickory BBQ sauce
1 cup of rice
1/2-1 cup frozen mixed veggies
2 tbs chicken bouillon
Oil
Asparagus
1 onion
3-4 baby Bella mushrooms
Salt
Pepper
1tb Butter
Dry basil
Dulce Sikes
26 yr old, mother of 2 girls, wife of great man. Fun, funny, savvy, love to shop, love to eat, love to love!
Santa Barbara, California