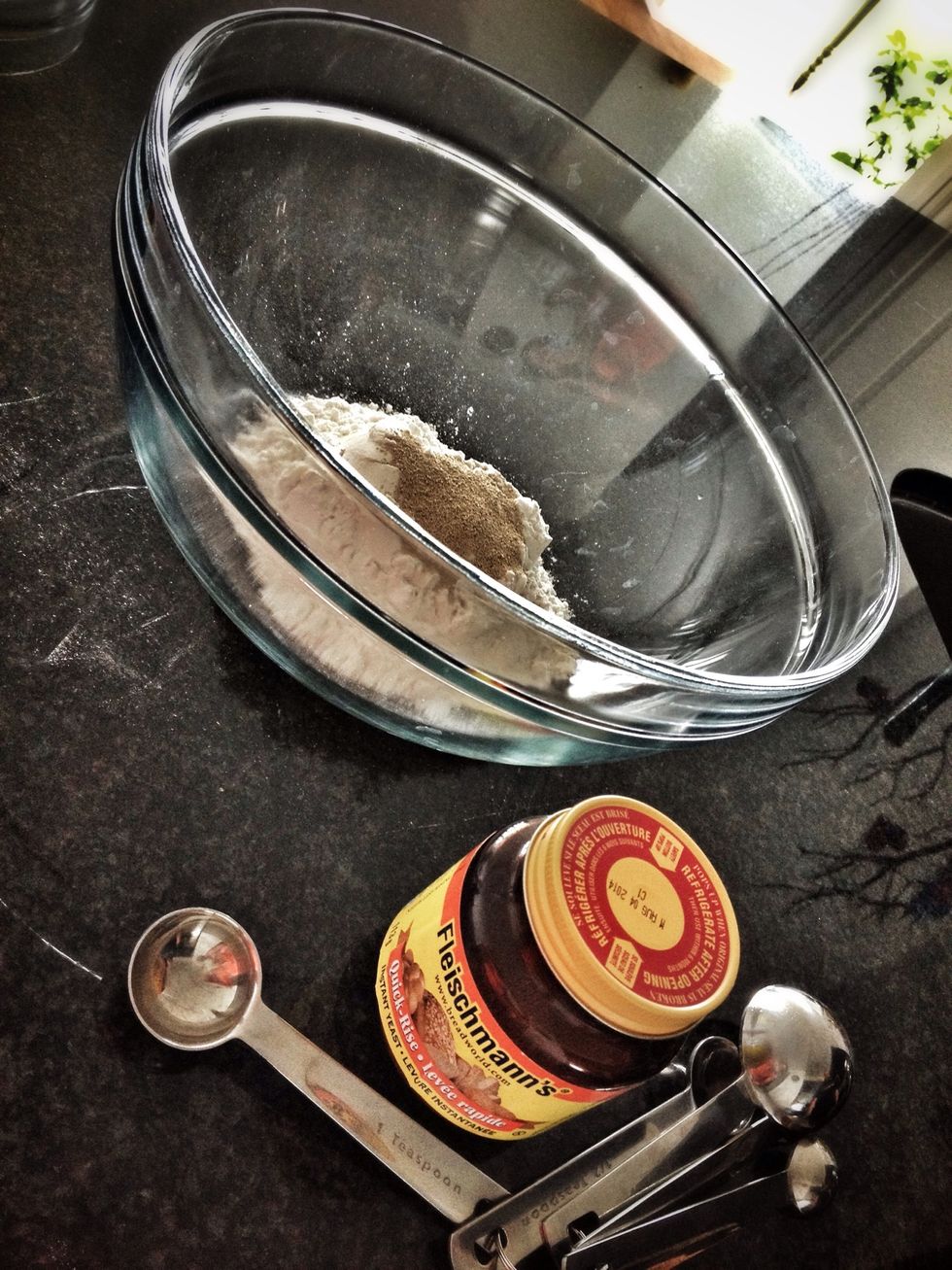 Prepare Sponge: In a large mixing bowl, add 1 cup of flour + tsp of yeast.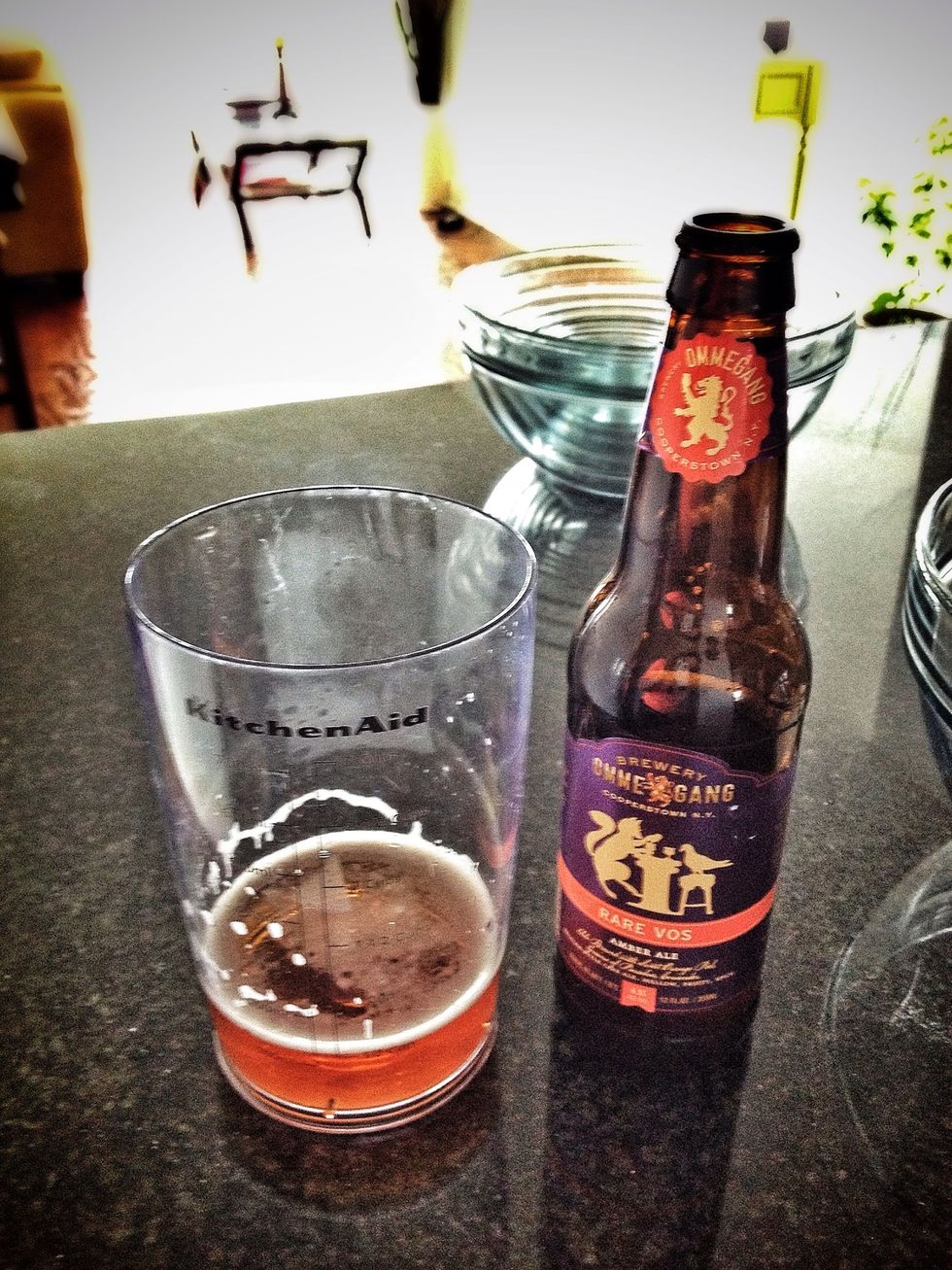 Heat 1/2 cup of beer in microwave, to 96-104F. Do not overheat or you can kill the yeast in the next step.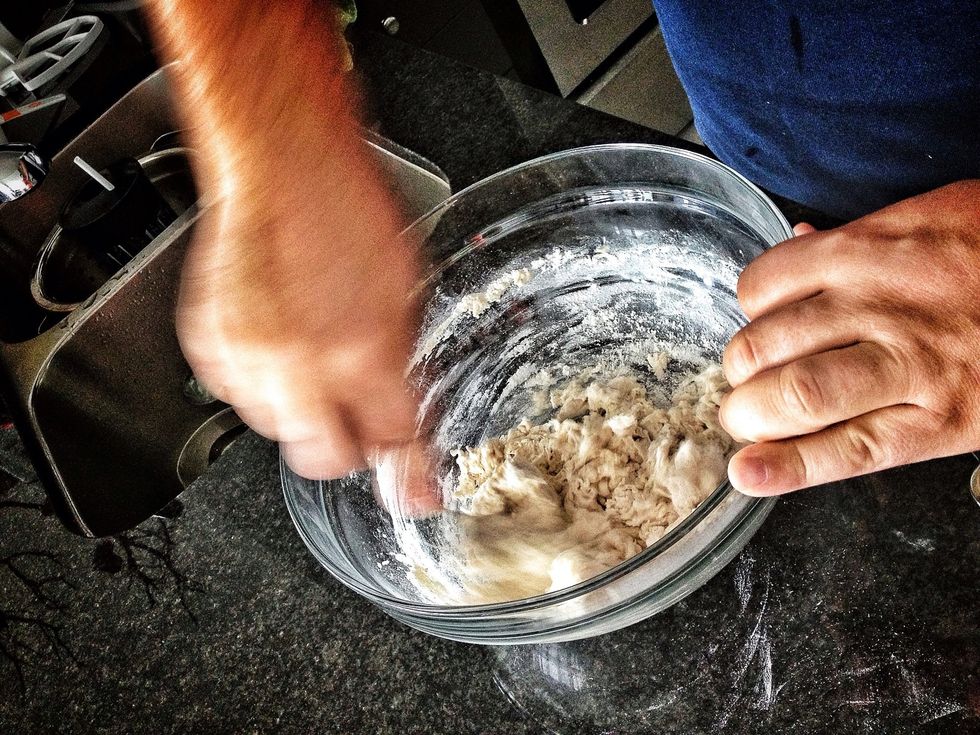 Combine beer with flour mixture. Stir with a fork to incorporate, then mix by hand for 2 minutes.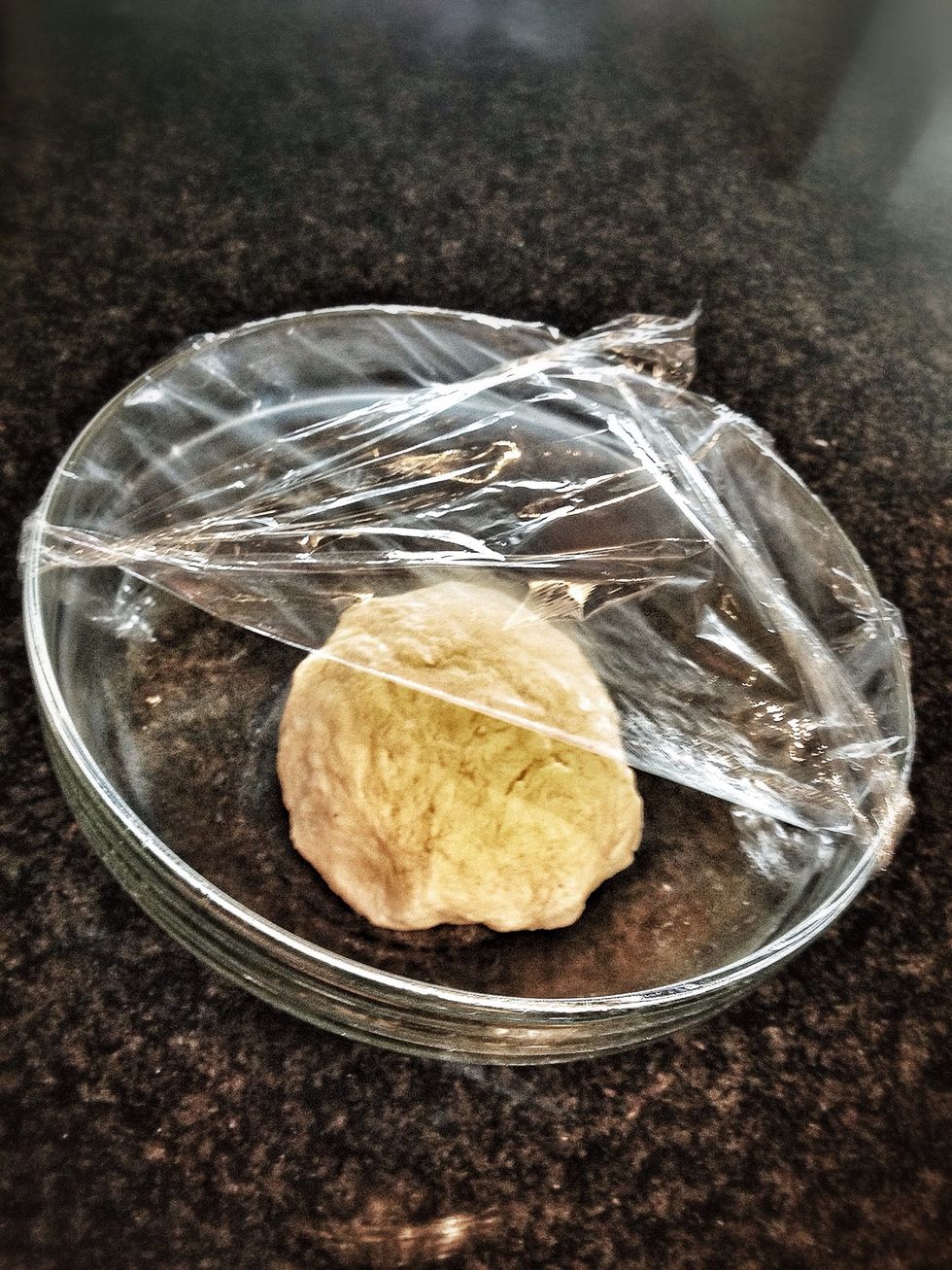 Roll sponge into a ball, rub lightly with olive oil, and place in a lightly greased medium bowl. Cover with plastic wrap and rest a minimum of 5 hours.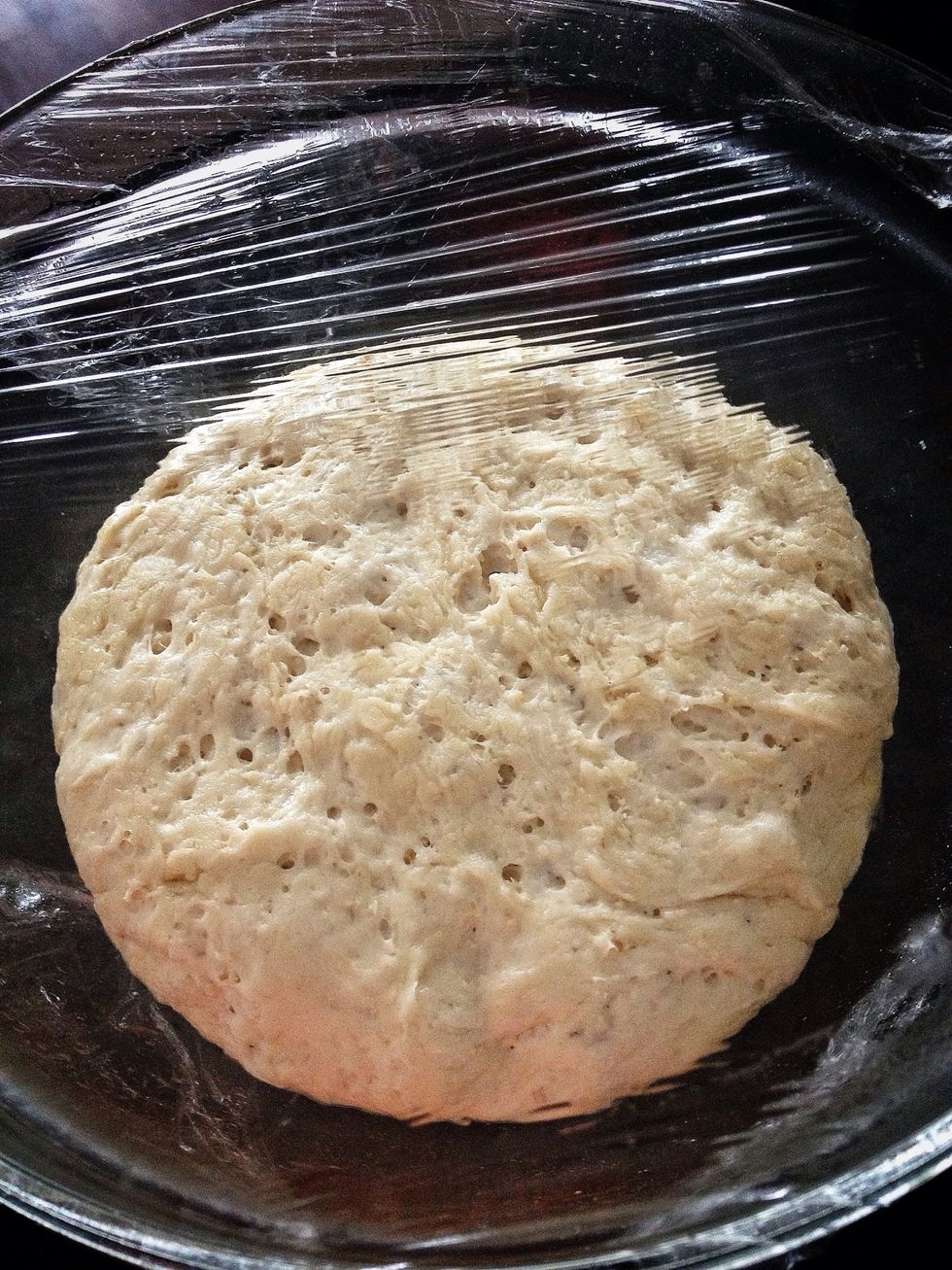 After 5 hours sponge should look slightly bigger, and softer.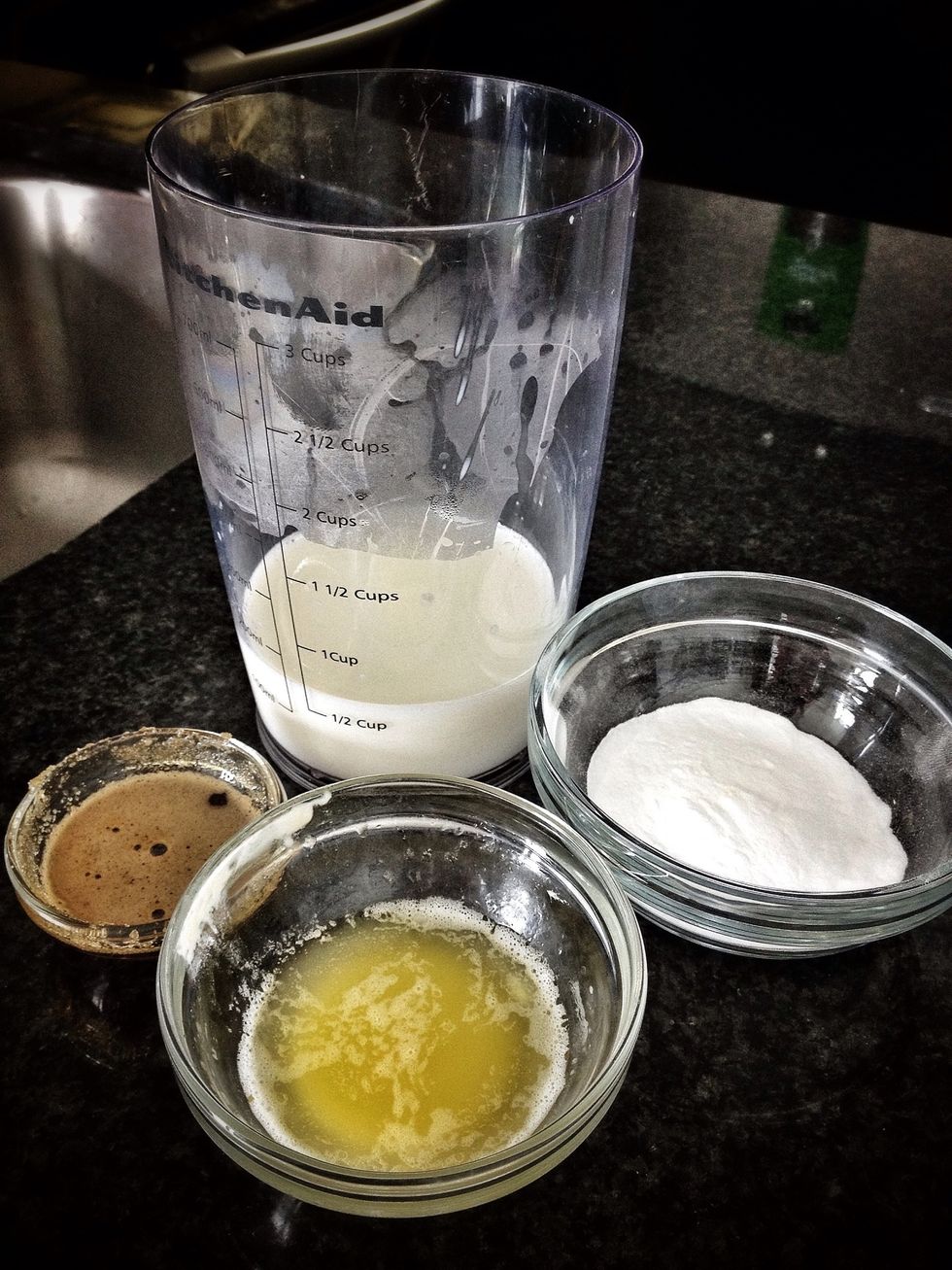 Prepare separately, and set aside the following: Liquified brown sugar (1tsp water + 1tbsp dark brown sugar, mix). 1/2 cup warm milk. 1tbsp of melted butter. 2tbsp of baking soda (to be used later)
When sponge is ready, put remaining 2.5 cups flour in mixing bowl. Make a well in the center o the flour. Add in melted butter, liquified brown sugar, and sponge.
Using a dough hook, start mixing on low. Add milk. Scrape down sides with spatula. Add hot water (as needed) until dough becomes smooth. If the dough becomes too sticky temper with a little flour.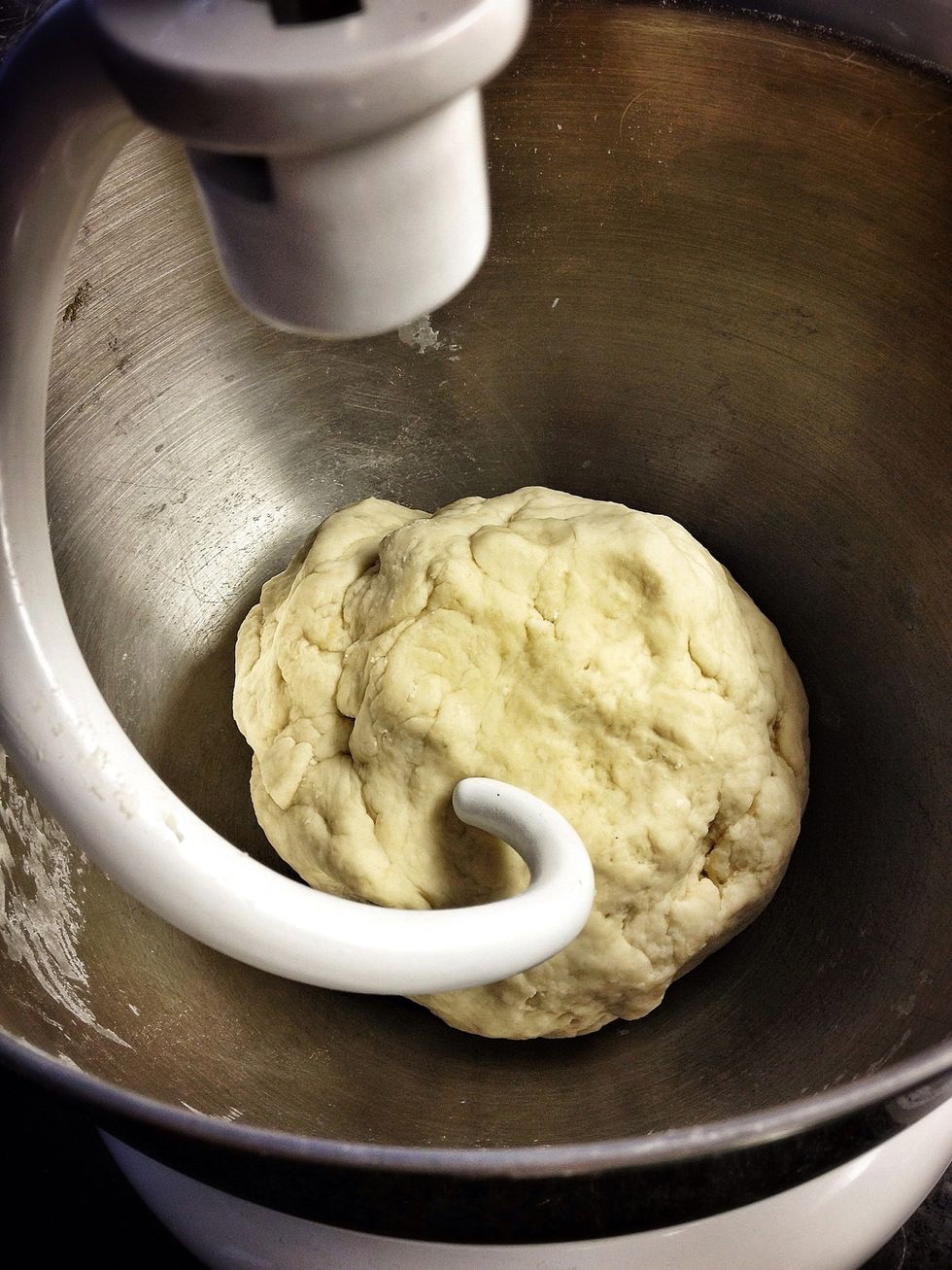 Mix sponge with dough hook for 8 -10 minutes (or kneed by hand). Dough should feather when gently pulled apart, and the consistency firm and smooth.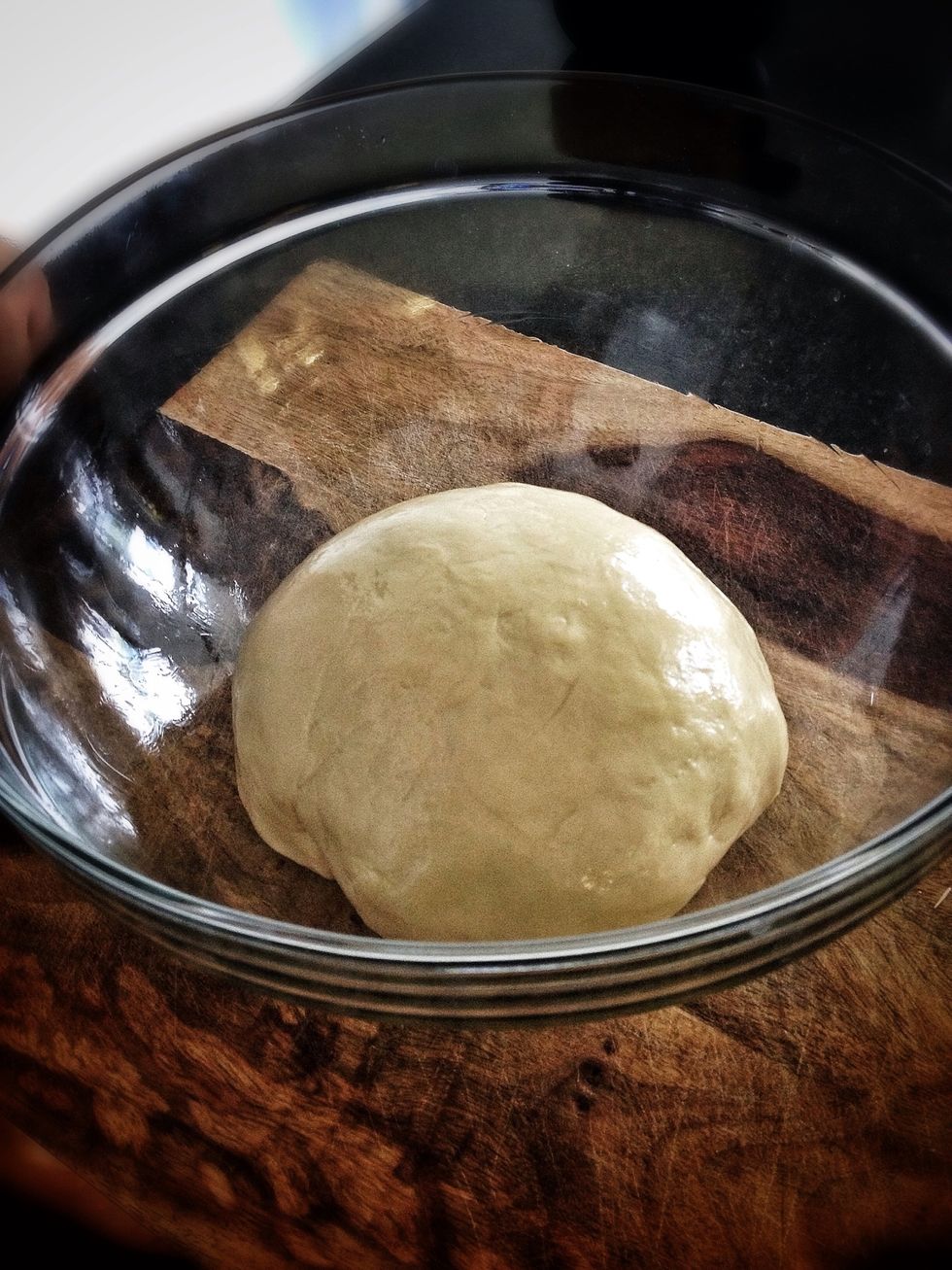 Return to lightly greased bowl, gently rub with olive oil, and cover with plastic wrap. Allow to rise for one hour.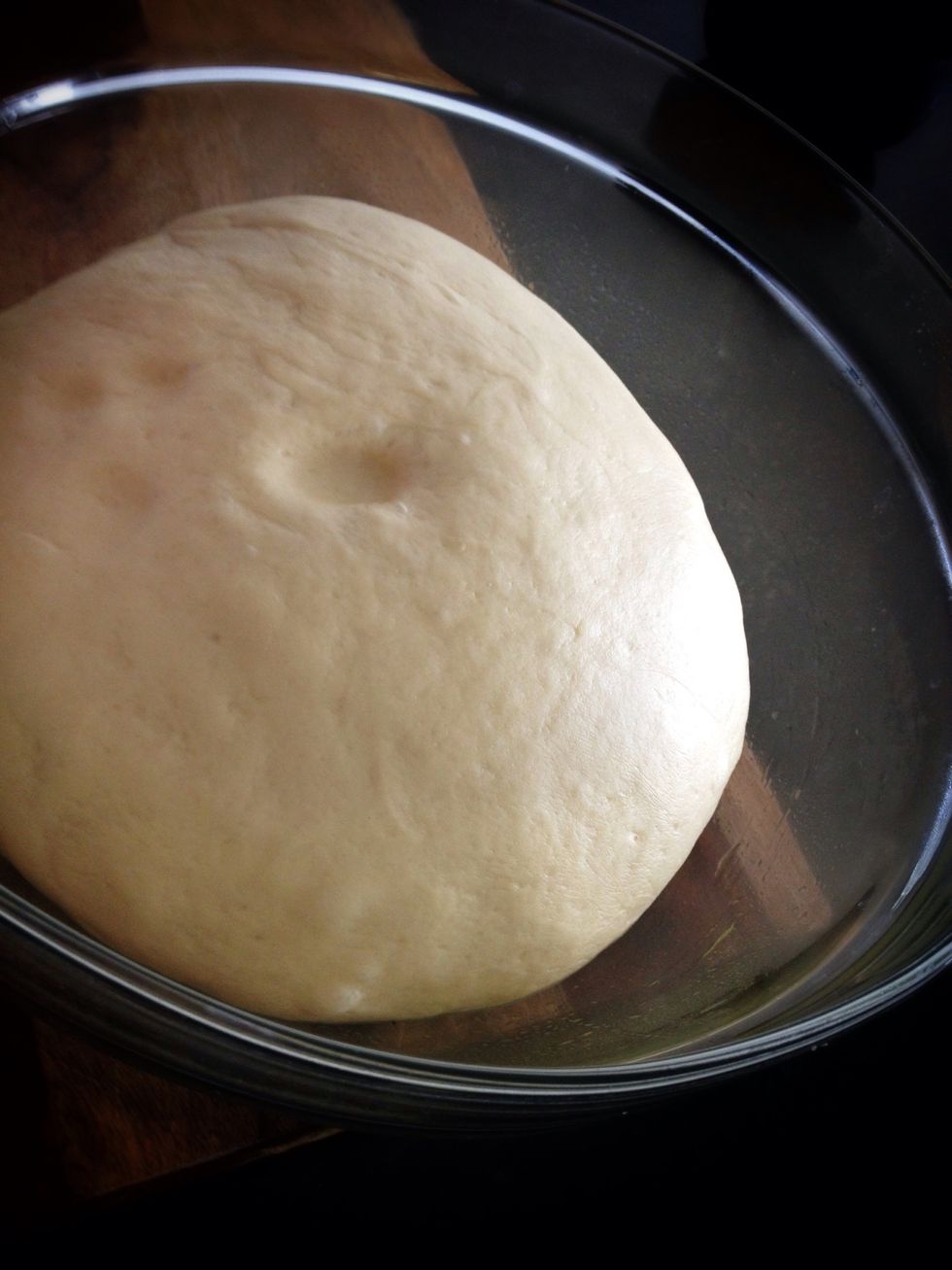 It's always best if the kitchen is consistently warm, as the yeast will be at maximum activity. The dough is done rising when it does not spring back to the touch.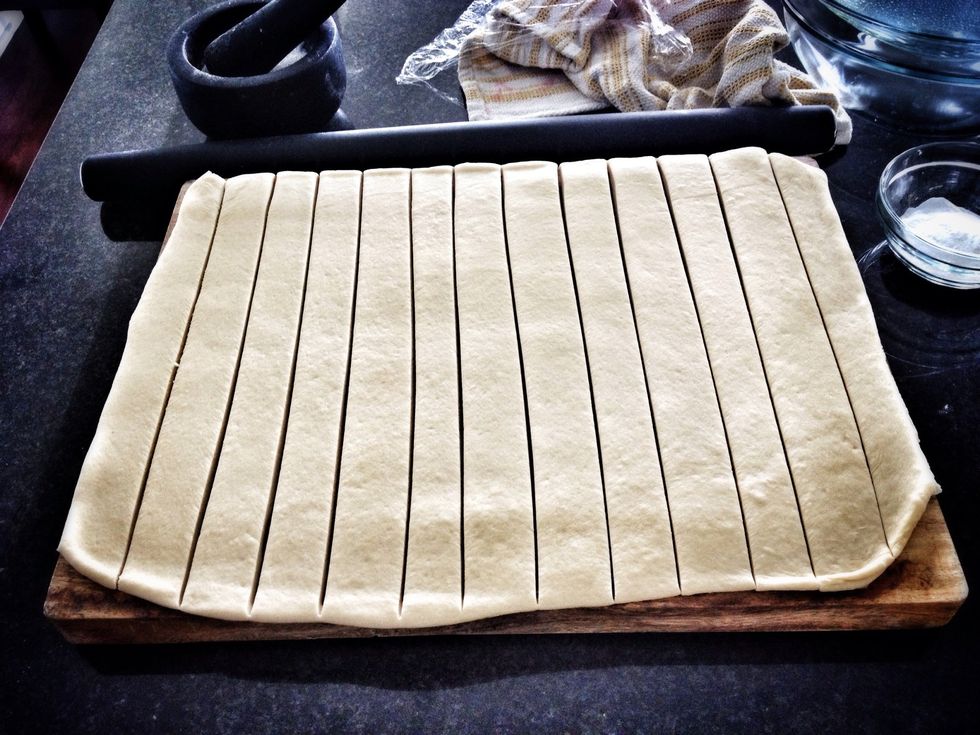 After one hour, punch down the dough, roll it into a large rectangle and cut it into strips across (not length) about 1-1.5" wide.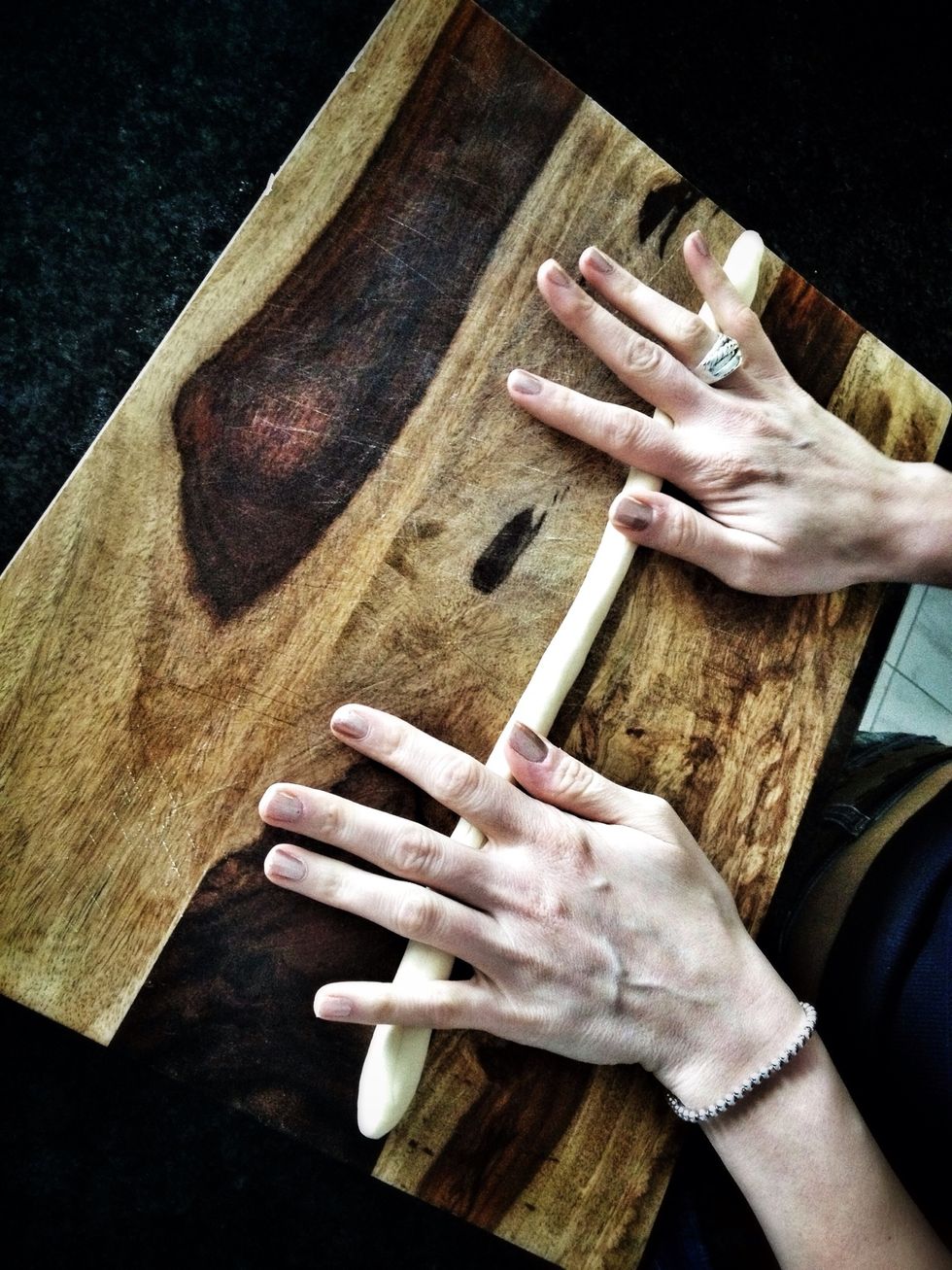 Roll into batons approximately 40 cm long.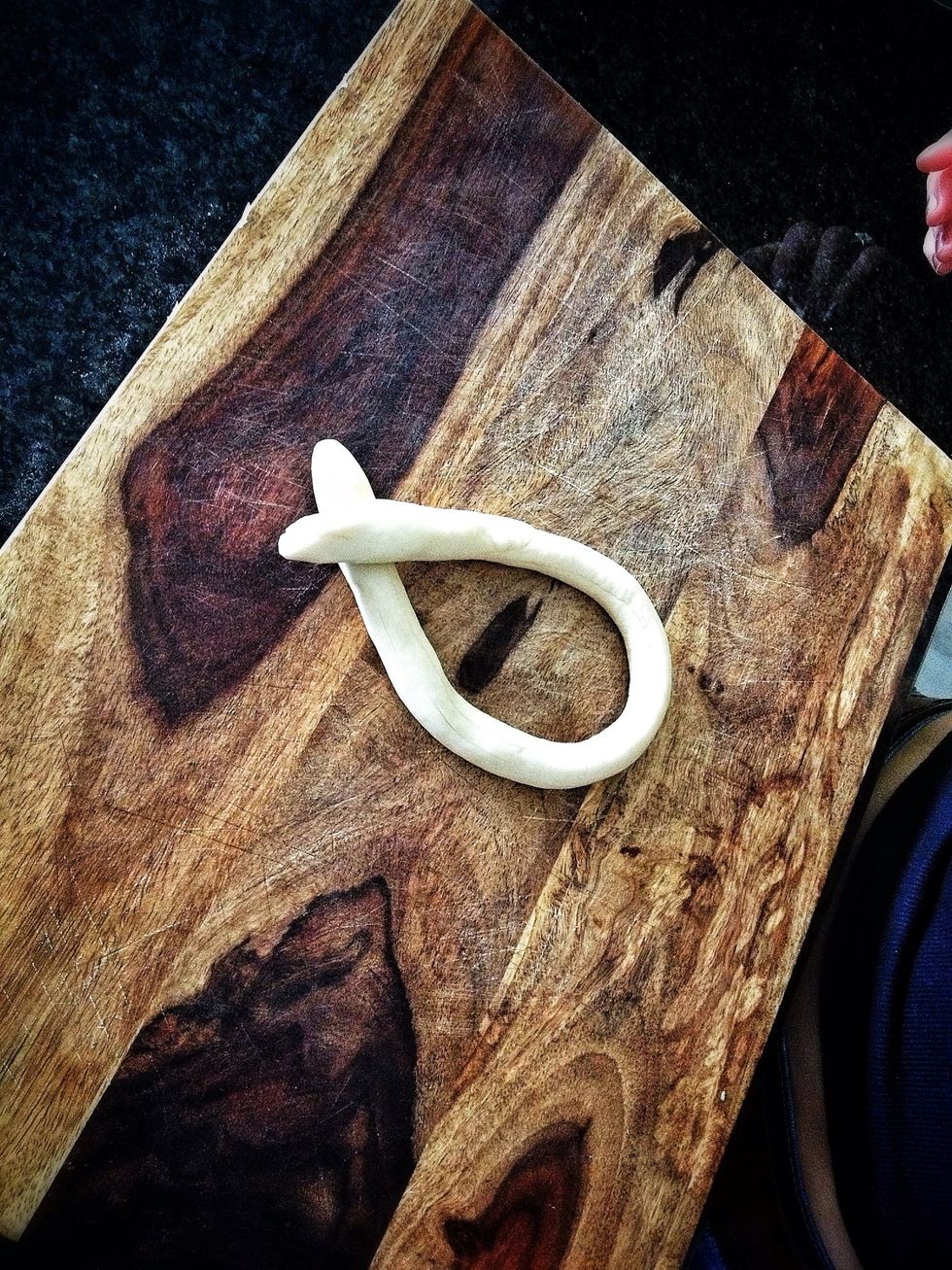 To get the "pretzel" shape: Make a loop, crossing the ends of the dough.
Holding the ends in one hand, twist the loop over with the other.
Fold the loop over towards the tips.
Press the dough together at joints. Try to work quickly so dough doesn't dry out.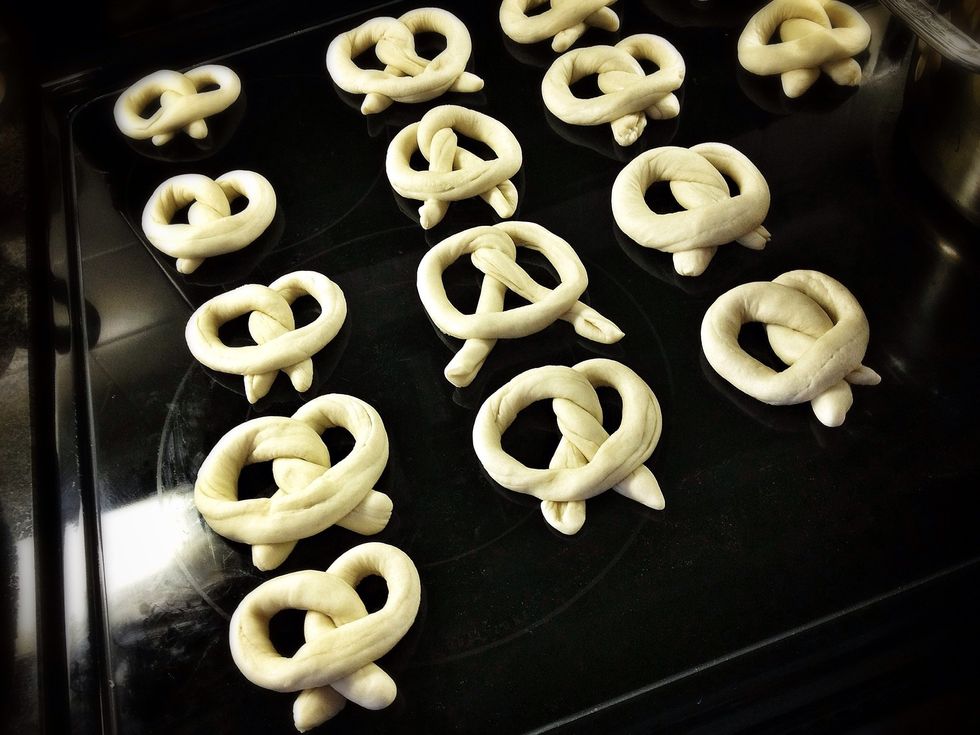 Prepare water for boiling: add four cups of water and a pinch of salt, to a large pot. Once water is boiled, add the 2 tbsps of baking soda you set aside earlier.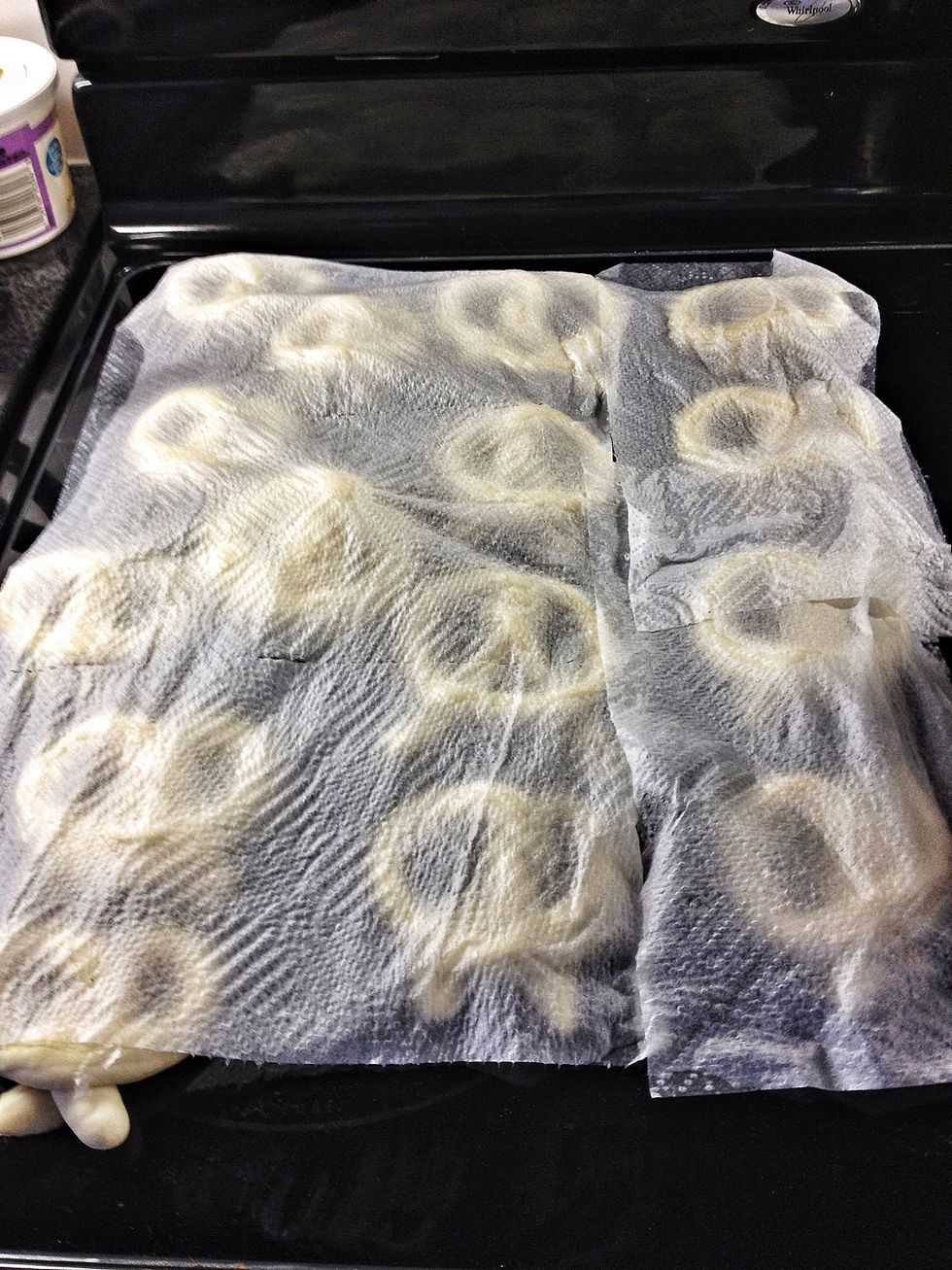 Cover pretzels with damp paper towels and let rest 10 minutes. Remove paper towels and rest pretzels to rest an additional ten minutes. This allows a skin to develop.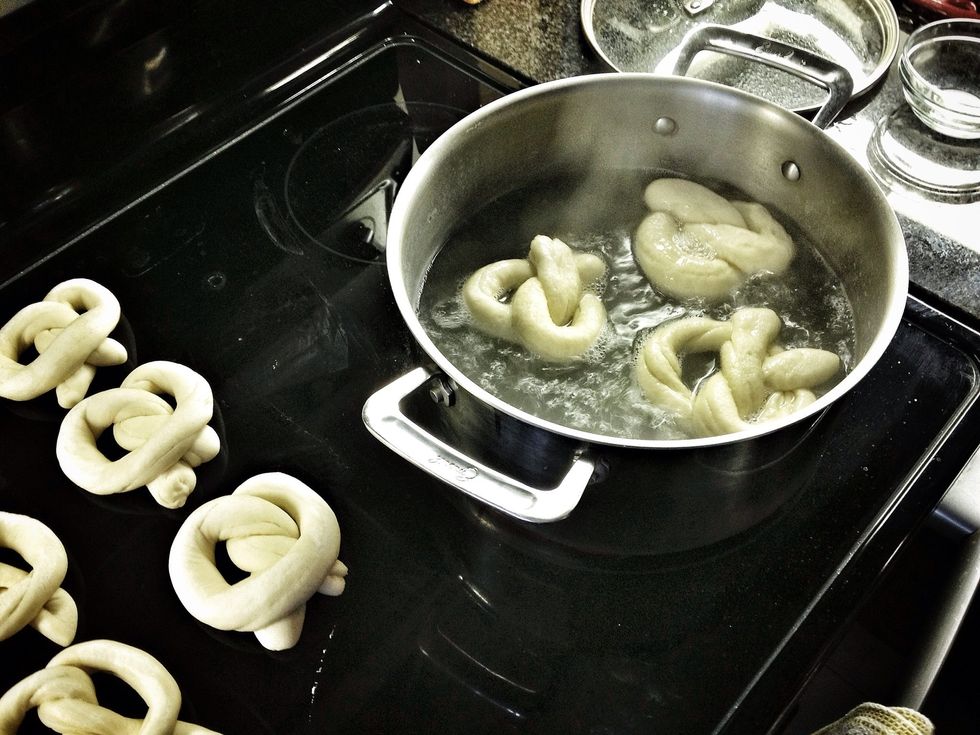 When water is ready and pretzels are done resting, boil 2-3 pretzels at a time, 15 seconds on each side. Pull from water, place on cooling rack, immediately sprinkle with coarse salt or other toppings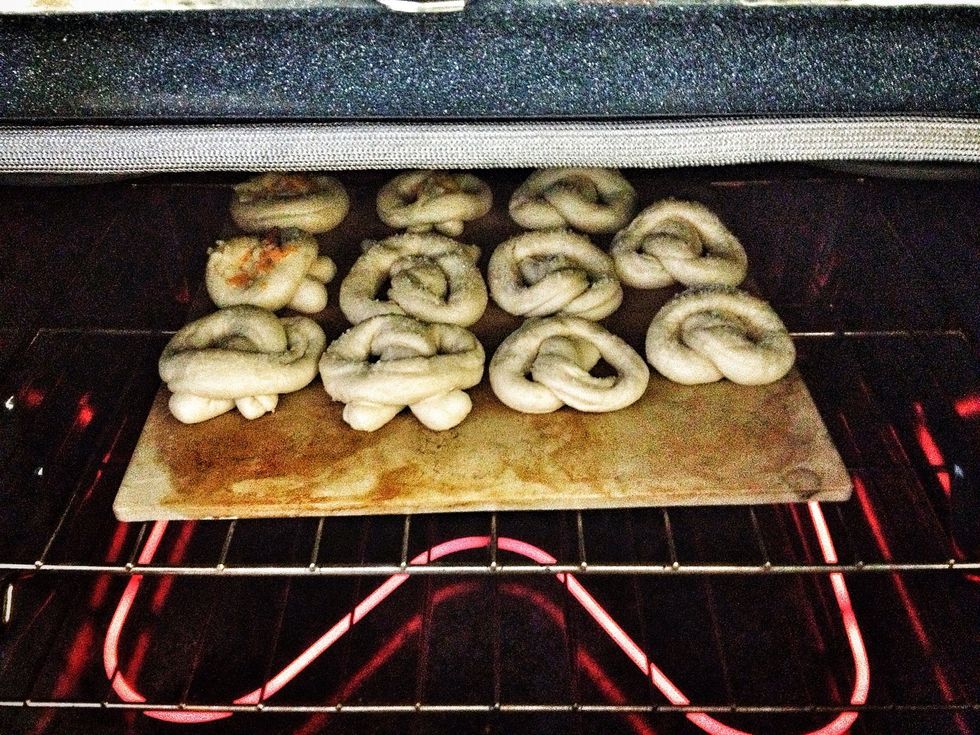 Transfer to baking stone or parchment lined cookie sheet. Bake on 400 for ~20 mins, checking after 15 . Pretzels will turn a dark brown.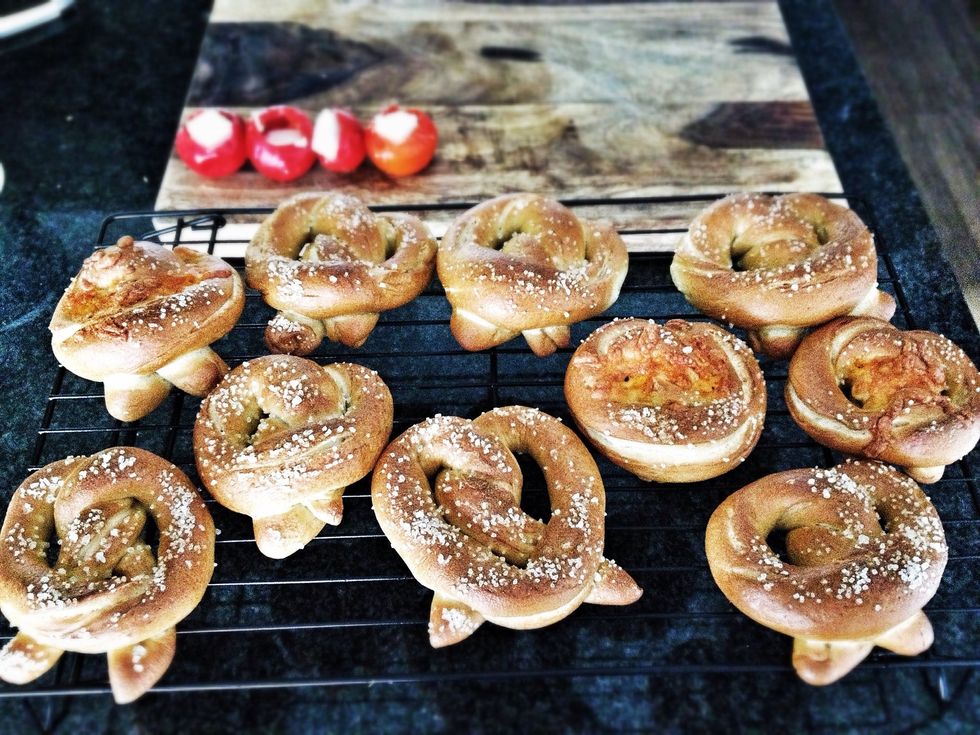 Allow pretzels to cool.
Enjoy with your favorite condiments and an ice cool beer!
1/2c Enriched white flour, plus a feel.
1.0tsp Quick rise yeast
1/2c Beer (the more malty, the better)
1.0Tbsp Dark brown sugar liquified
Warm water to feel (if necessary)
1/2c Whole milk (can sub for skim)
1.0Tbsp Butter melted
4.0c Water for boiling
2.0Tbsp Baking soda
Coarse salt for garnish