Fill container about 1/4 full using the funnel.
Drop 8-10 drops of pure therapeutic essential oil. We used Wintergreen and Aroma Siez for tired sore muscles.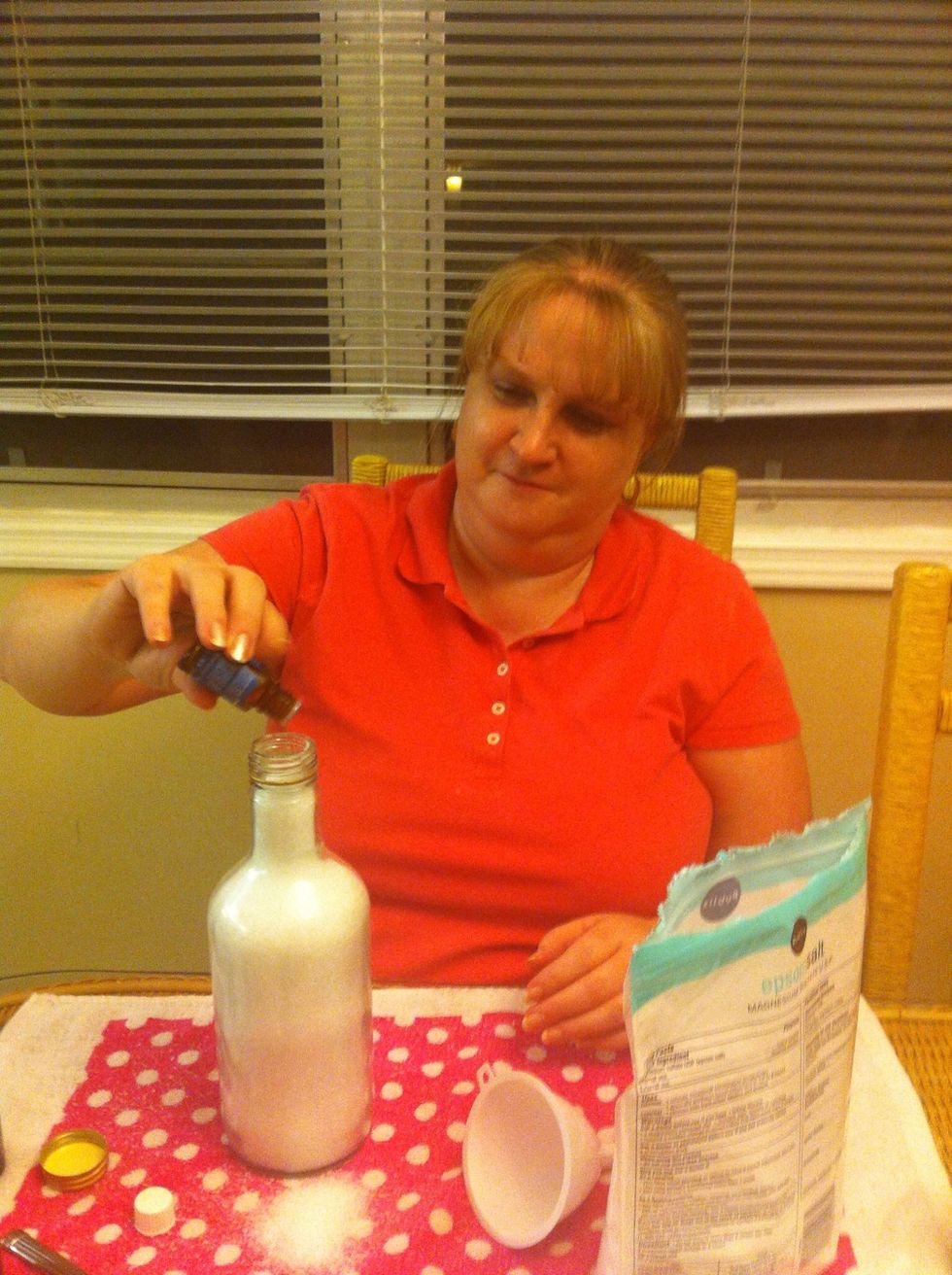 Put top on container and shake well. Let salt settle.
Add another additional 1/4-1/2 cup of salt.
Add 8-10 drops of massage oil. We used Othro-ease. This works great for over used muscles.
Continue the layering of salt, then the oil, then, then the salt, then the massage oil, then the salt. Be sure to shake between the layering.
Add a decorative touch by adding a piece of fabric tie to the container. And wa-la! Your very own bath salts! It's so much fun and knowing you made it makes it even better!
Member # 475429 since 2000!
A glass or plastic container
2-4 pounds of Epsom salt
Favorite essential oil
Favorite massage oil
Funnel