A Mediterranean(Syrian) recipe. spicy potatoes are served with the mezze but also as a side dish. Delicious.
18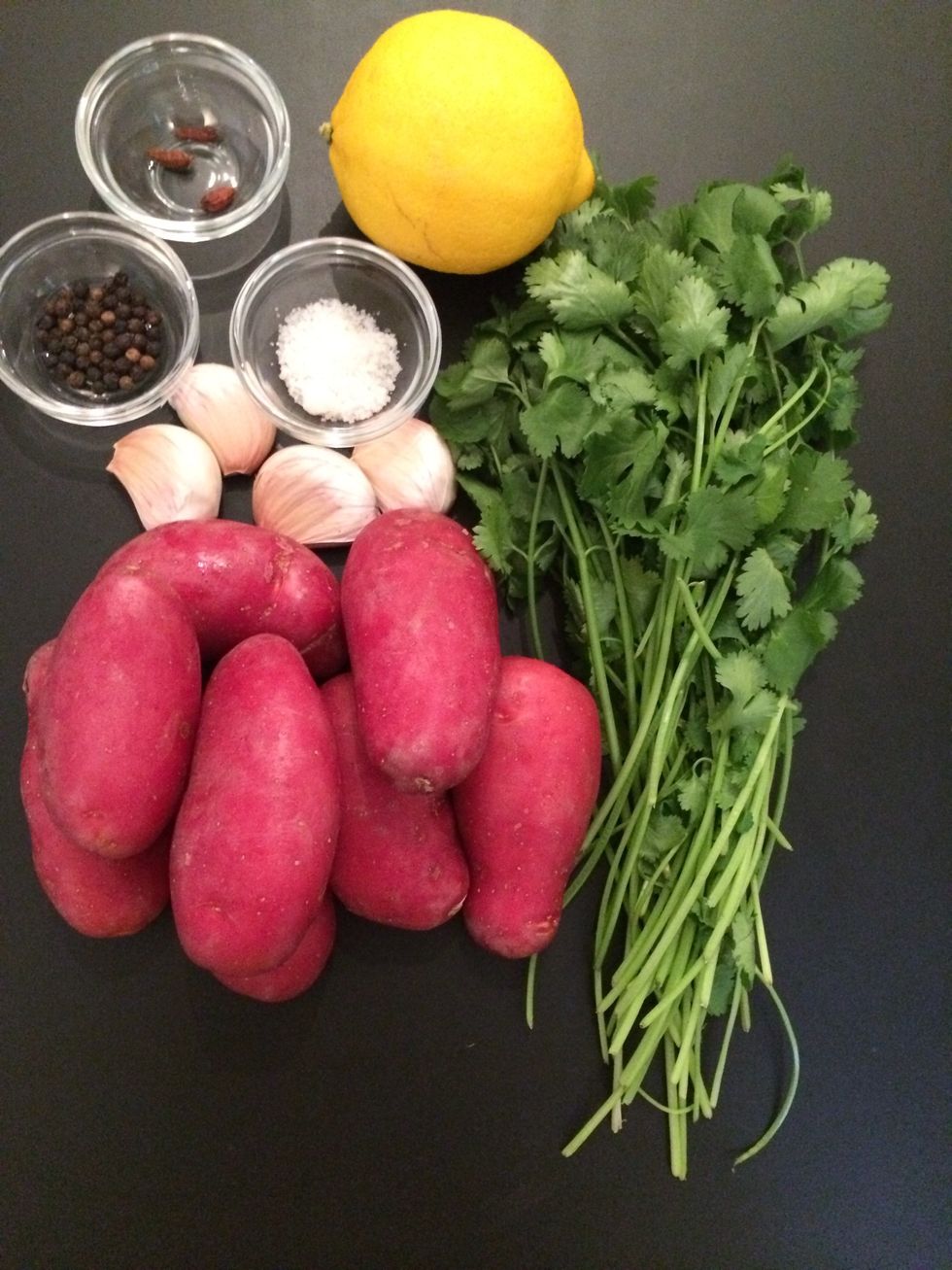 Ingredients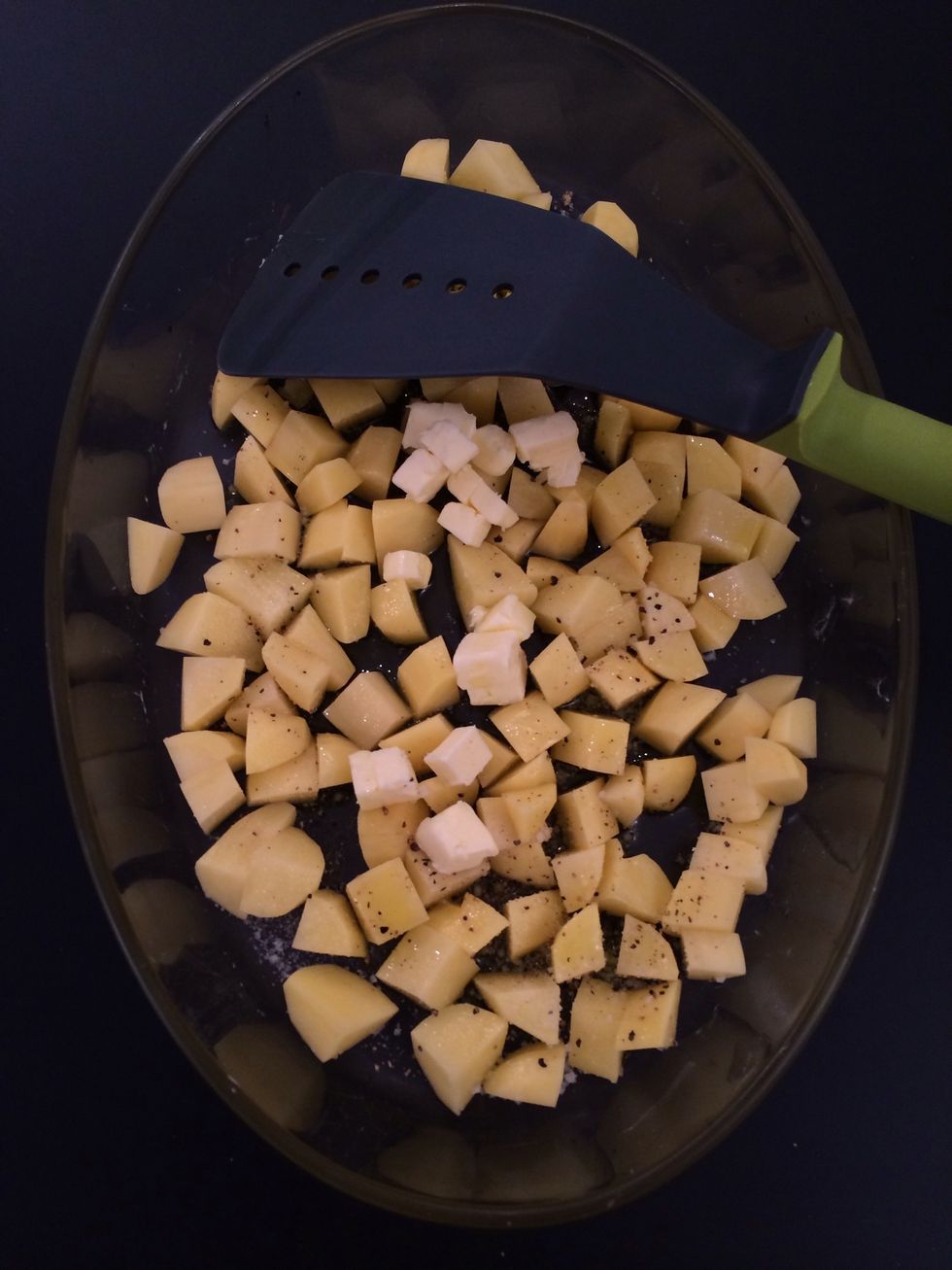 Peel and cube the potatoes 1 cm. (they will cook faster). Put 1TBsp olive oil, 1TBsp of butter, salt and sugar . Put in a 200C oven 25-30 mins. Stir few times for even roasting.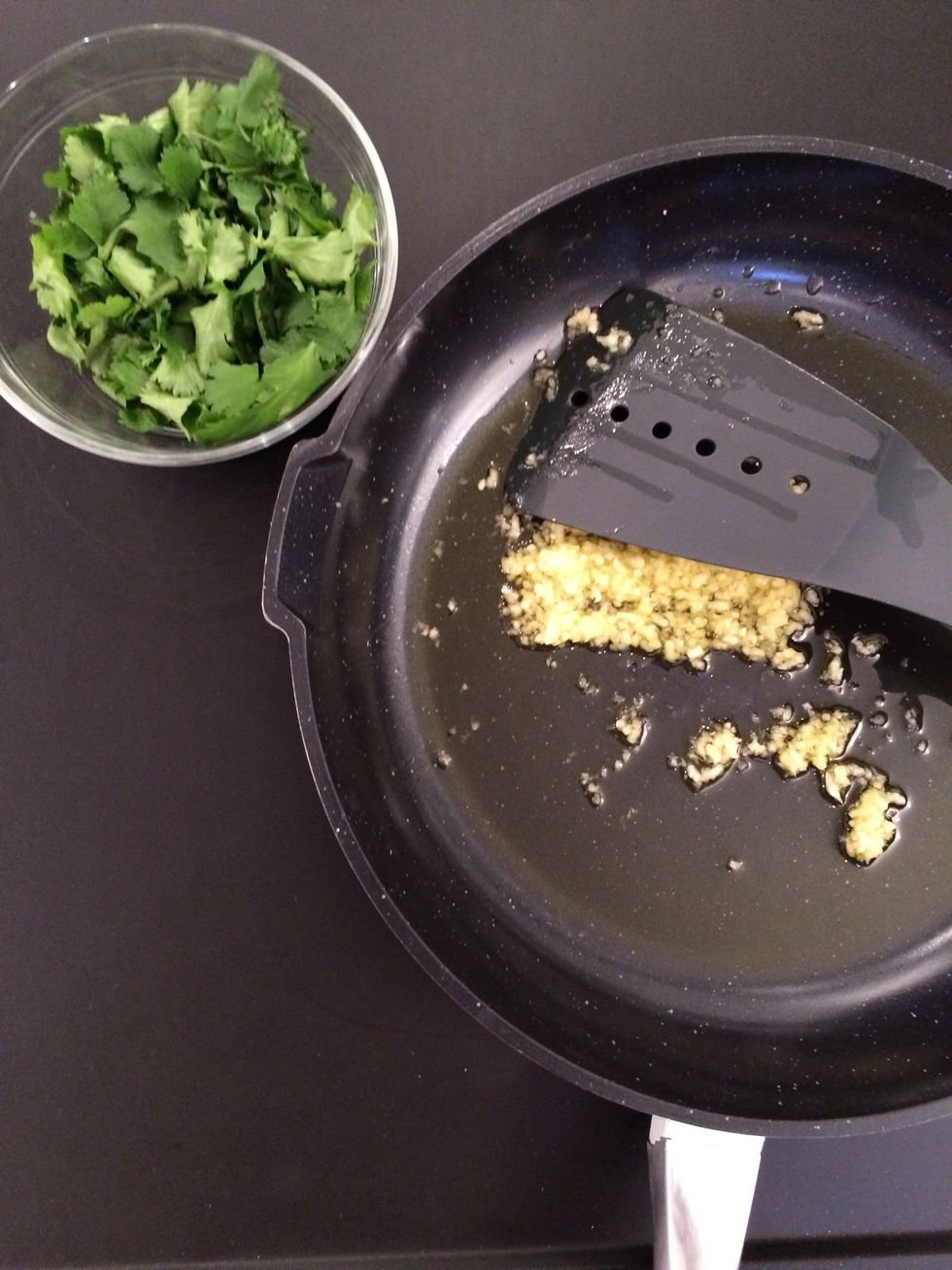 In the meantime, put 2TBsp olive oil in a deep frying pan. Peel and crush the garlic cut the coriander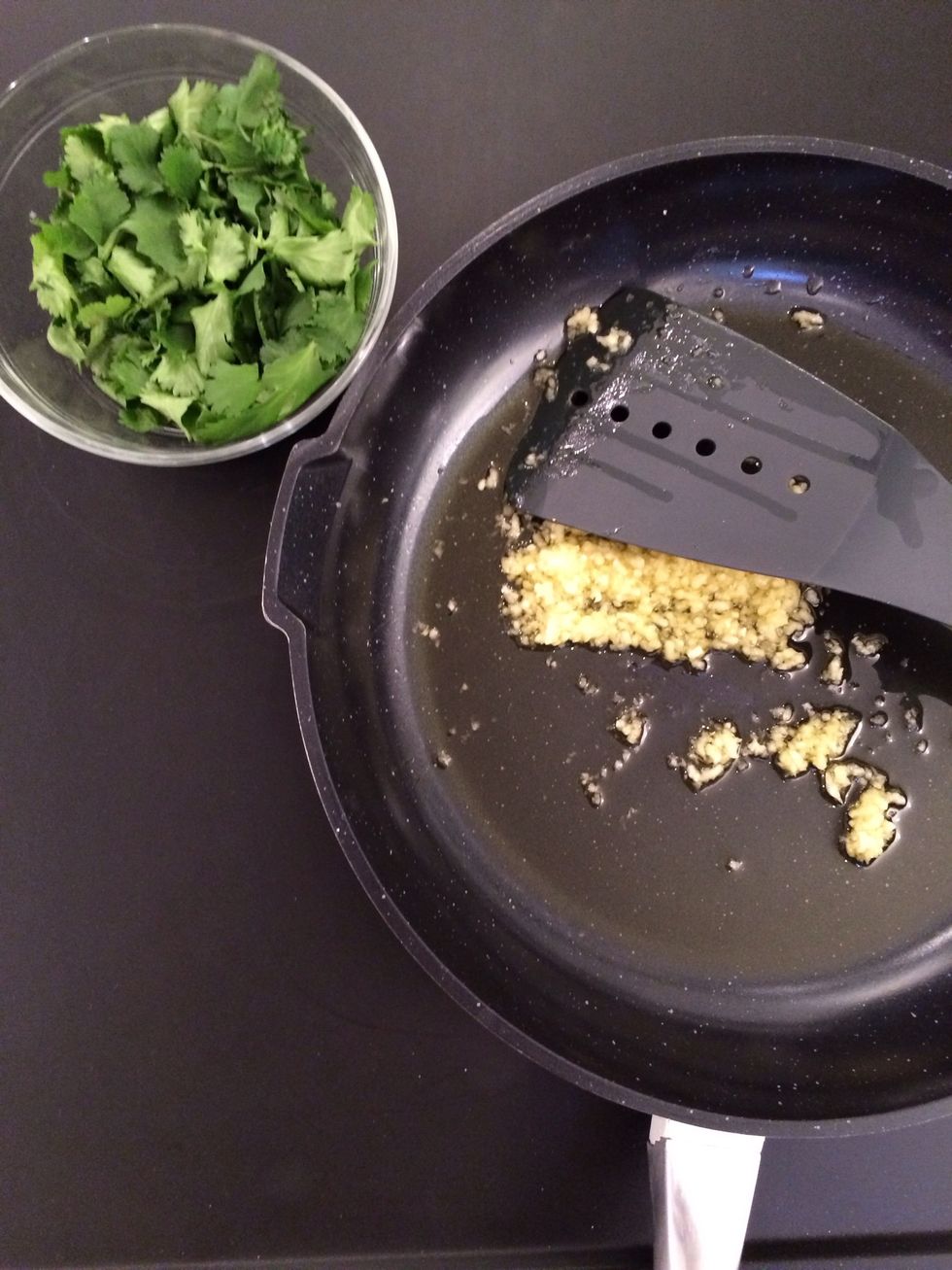 Heat the garlic until fragrant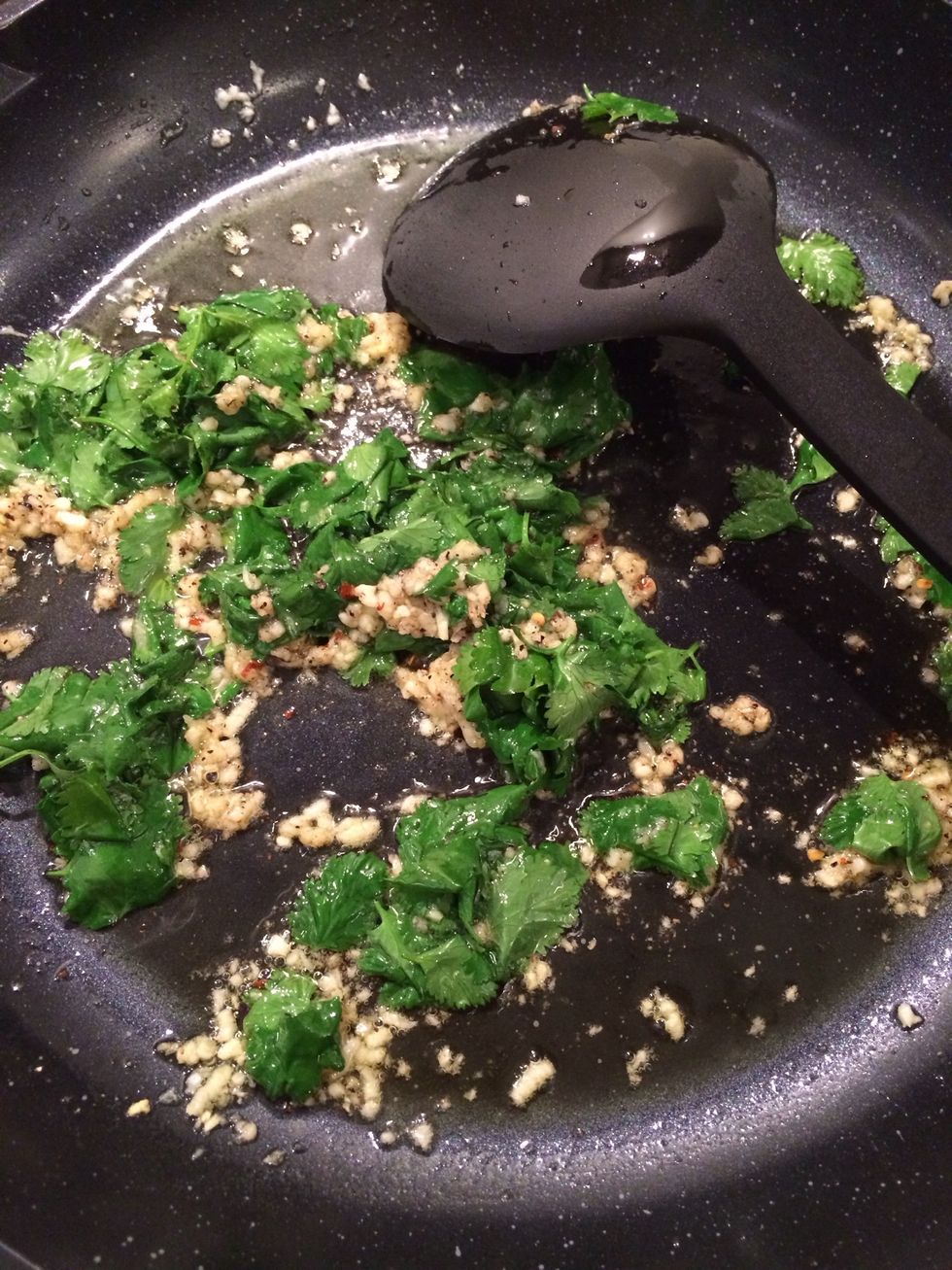 Heat the garlic until fragrant. Then add the coriander. Add pepper and chili stir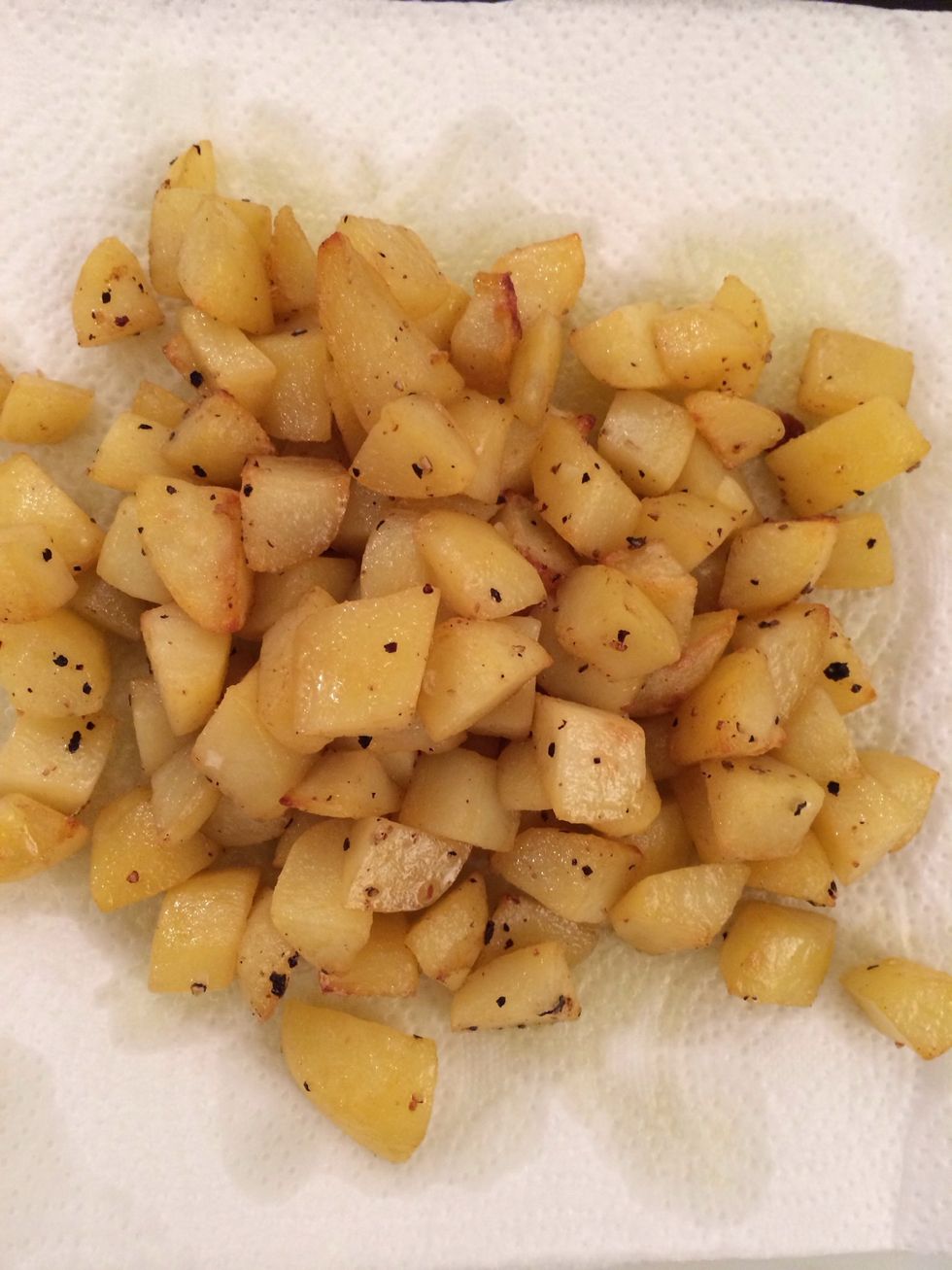 Take out the potatoes and discard the oils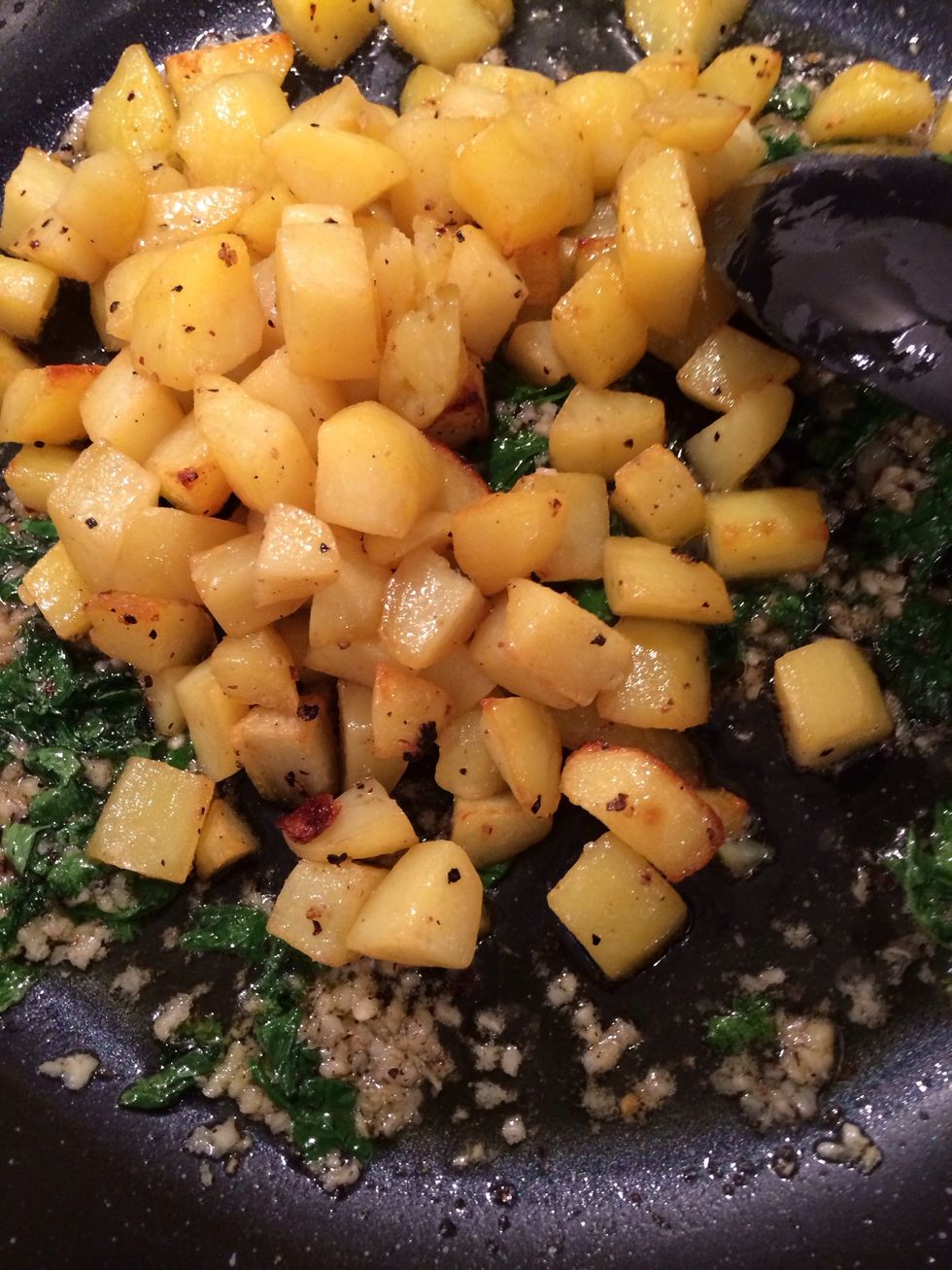 Add in the frying pan. Sautee for few mins. If they stick just deglaze with 1 Tsp of water. Or some lemon juice.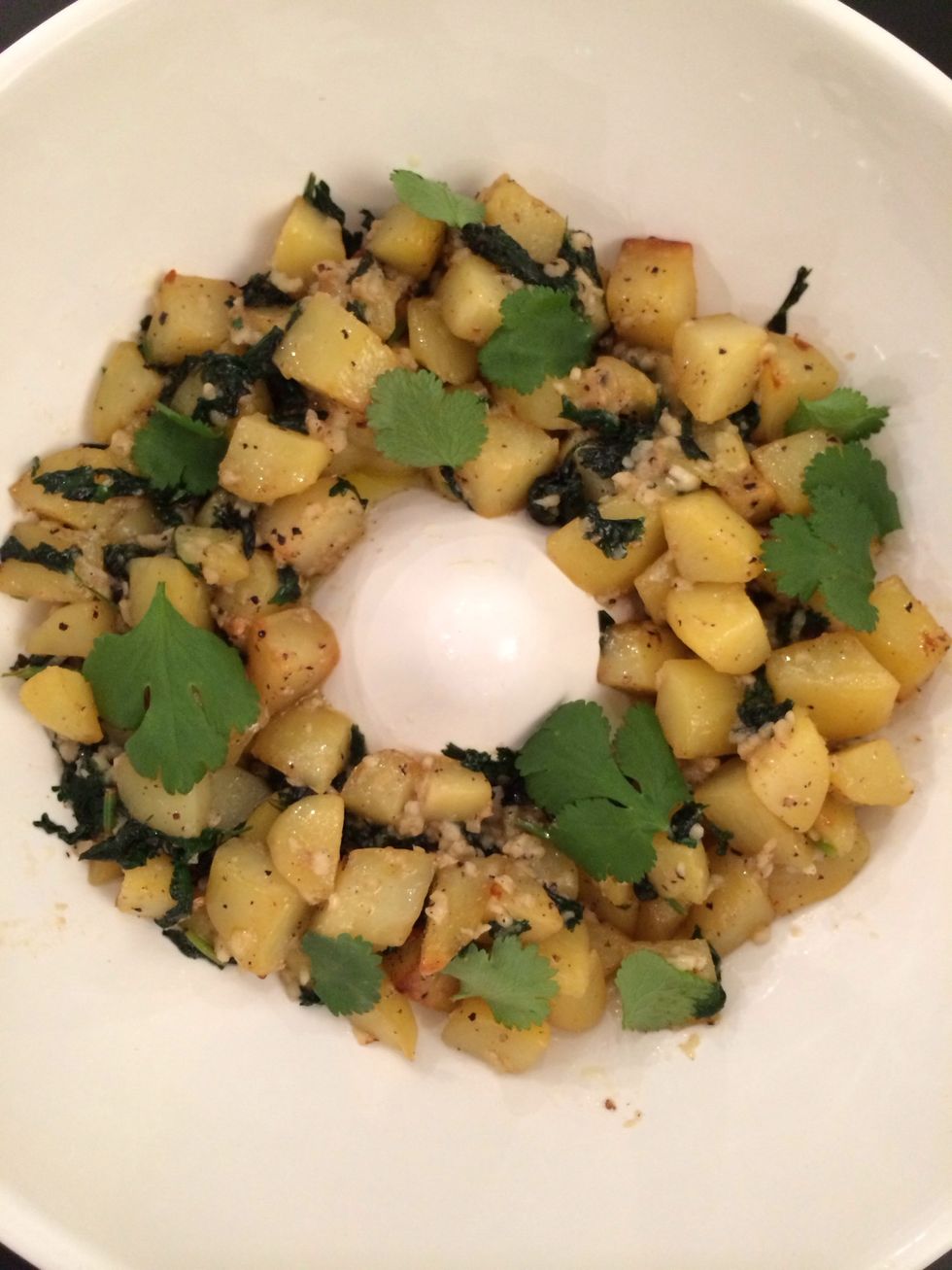 Serve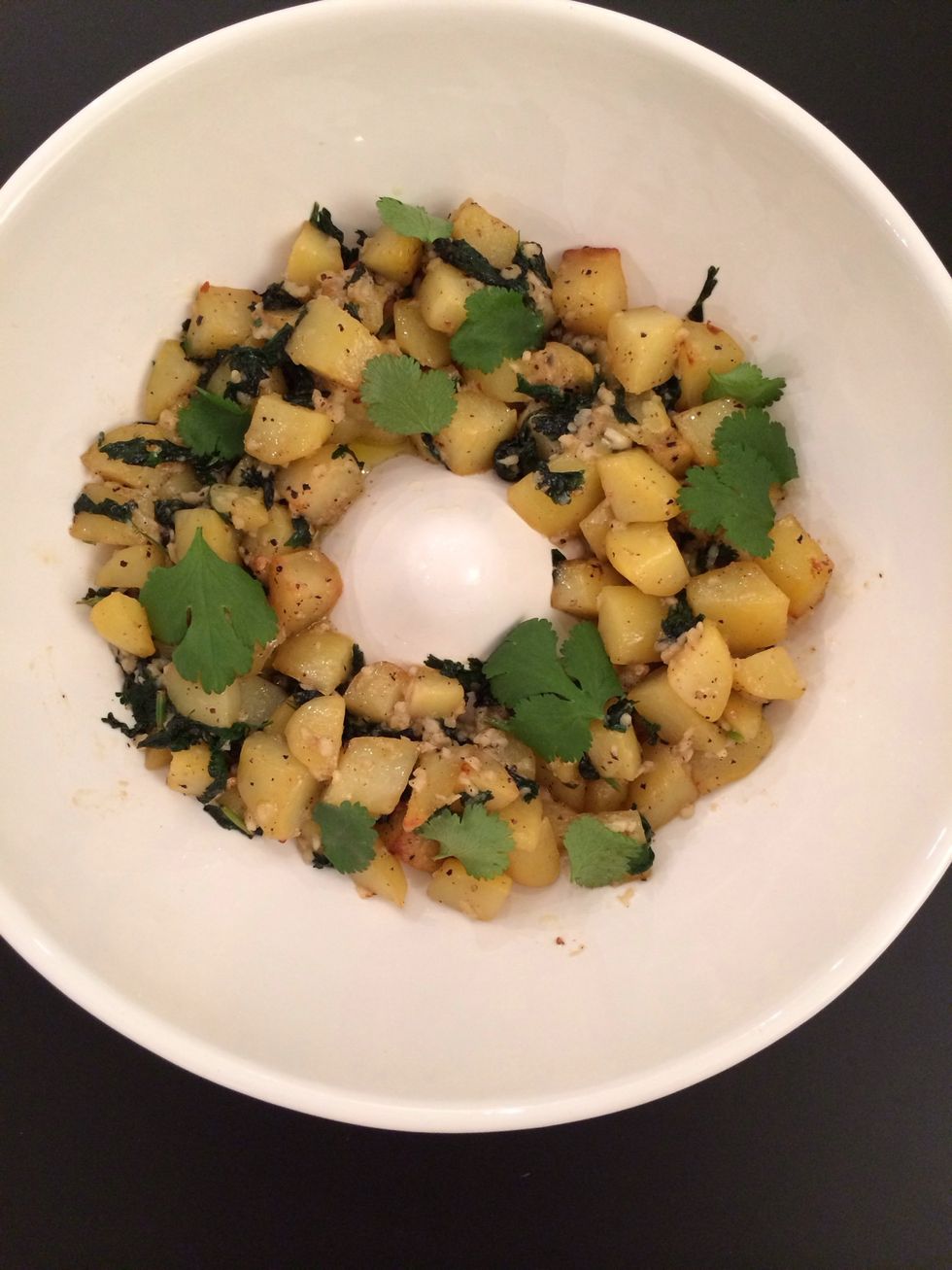 1/2kg Potatoes
1.0bnch Coriander
4.0bnch Garlic cloves
1/2bnch Coriander
4.0Tbsp Olive oil
1.0Tbsp Butter
Salt&pepper. To taste
3.0Tbsp Red chili (pepperoncini) to taste
1.0Tbsp Sugar
Lemon juice optional