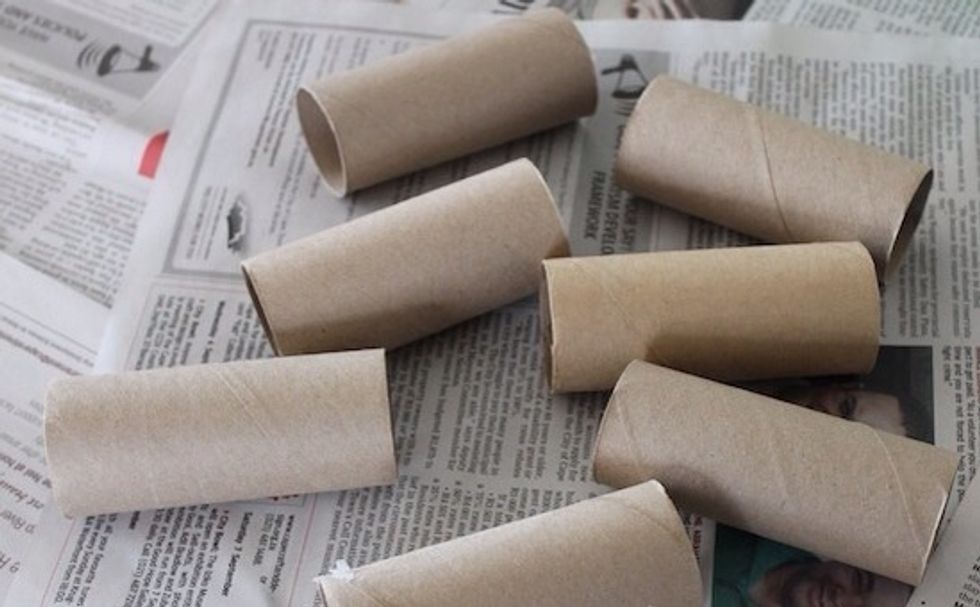 Gather as many toilet paper rolls as you'd like to make bats. There are so many awesome upcycles involving toilet paper rolls. We recommend saving yours so you always have some to use for upcycling.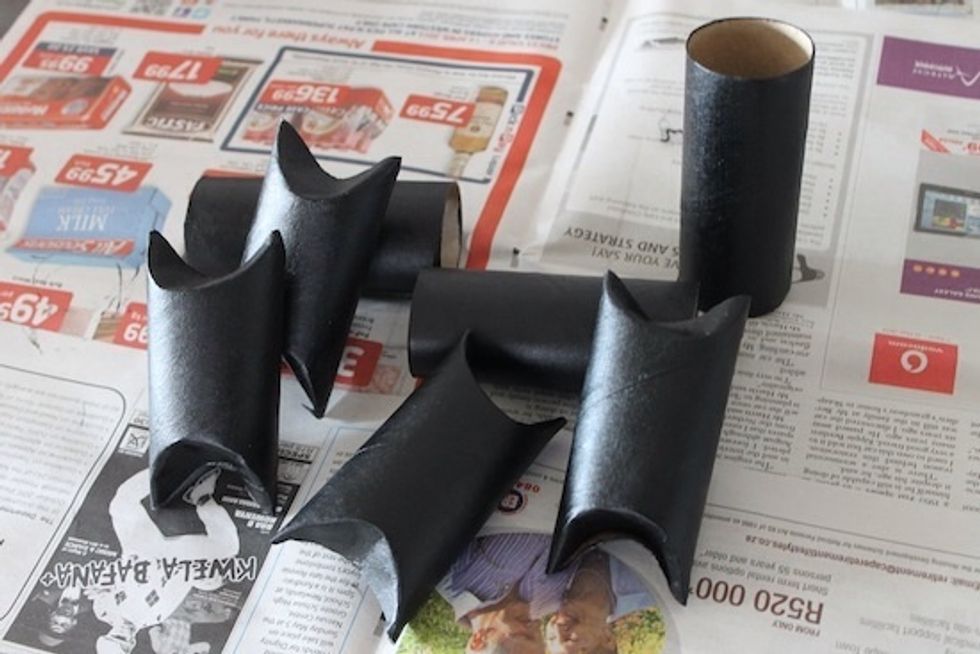 Paint your toilet paper rolls black. Allow to dry. Once dry, simply fold in the tops and bottoms of the paper rolls. This will form the pointy tops and bottoms of your bat treat holders.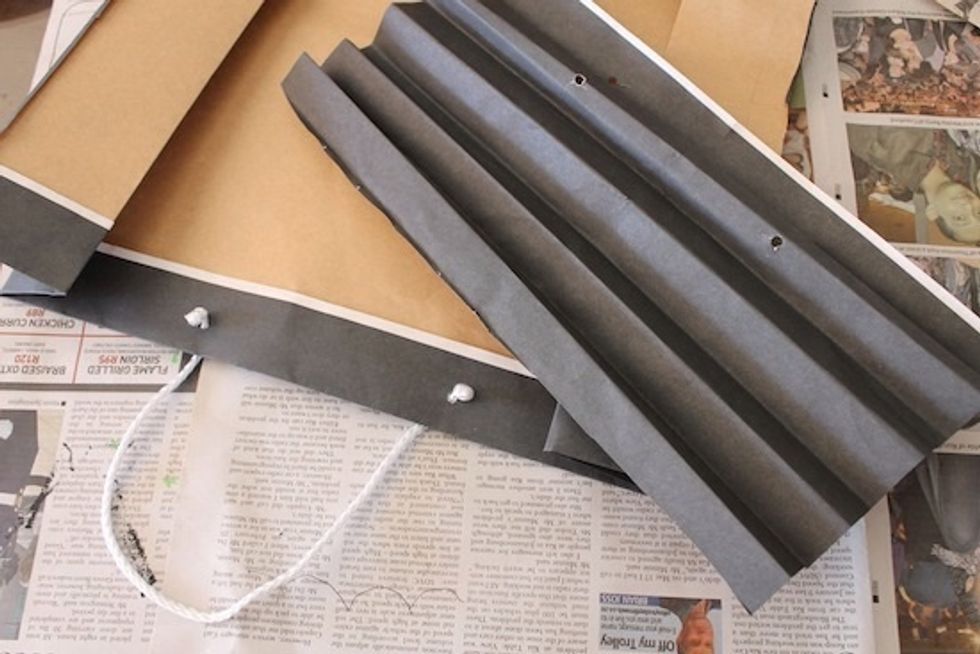 We reused a black paper shopping bag to make our bat wings. Black paper would also work. Accordion fold your paper. Then cut your folded paper to the arm span you want your bats to have.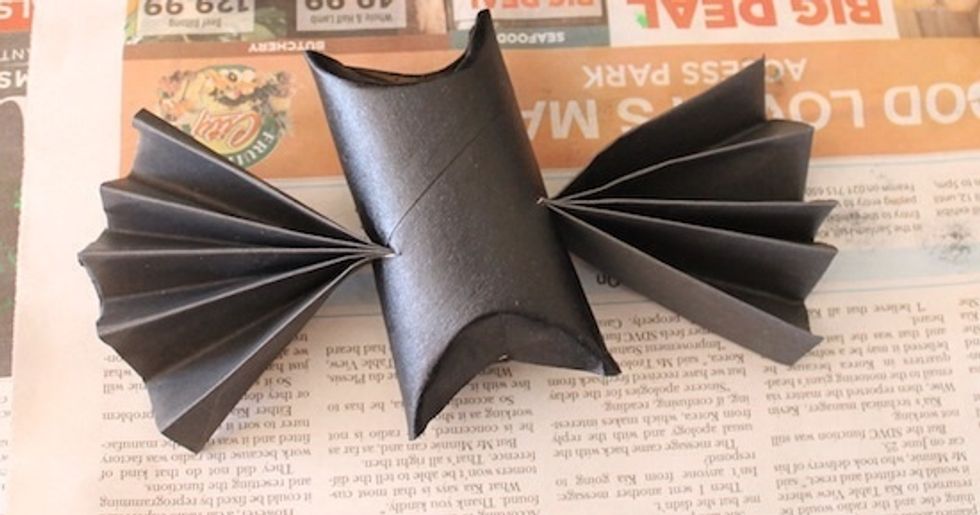 To attach your bat wings cut a horizontal slit on either side of your bat's body in the middle of paper roll. Then push your accordion wings through the slits and stretch them so they fan out nicely.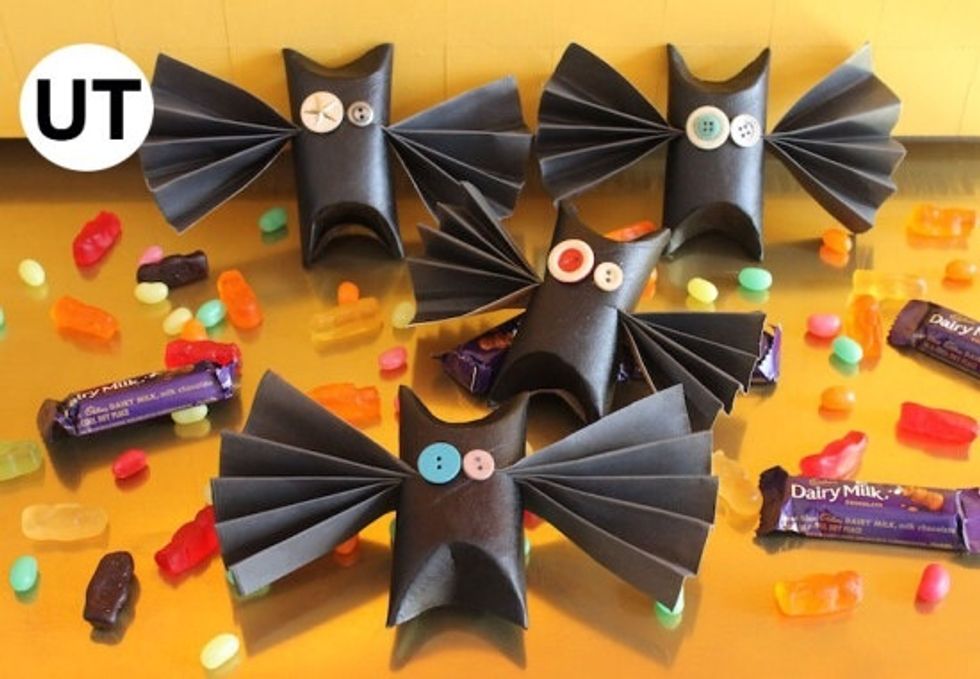 Glue on the bat's eyes. We used mismatched buttons for ours. You could also use googly eyes. To finish off your bat treat boxes open the top and add candy. For more ideas visit www.upcyclethat.com
Toilet paper rolls
Black paint
Paper bags/paper
Buttons
Paintbrush
Hot glue gun