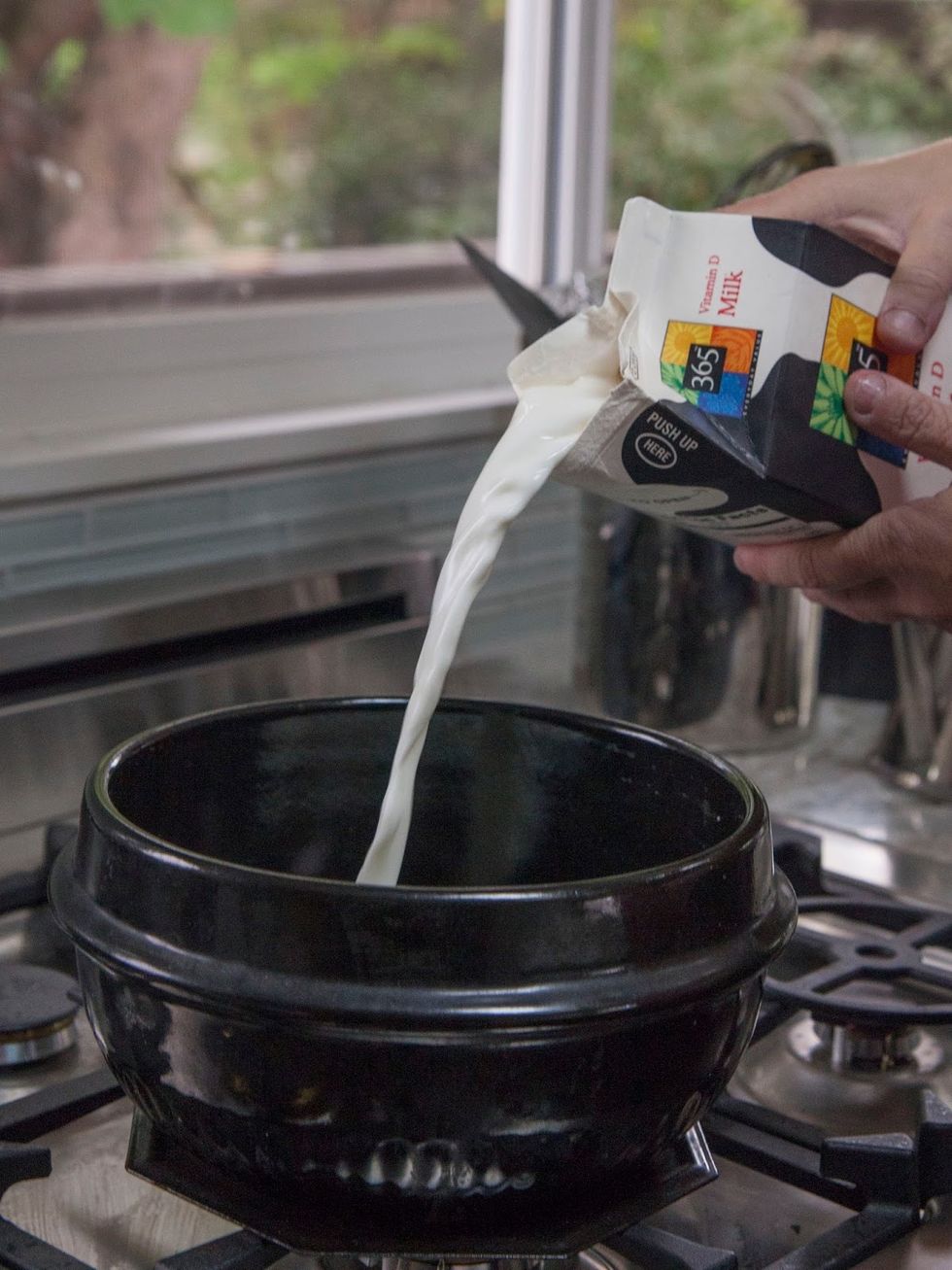 Pour the milk into a wide bottomed pot, or a clay pot.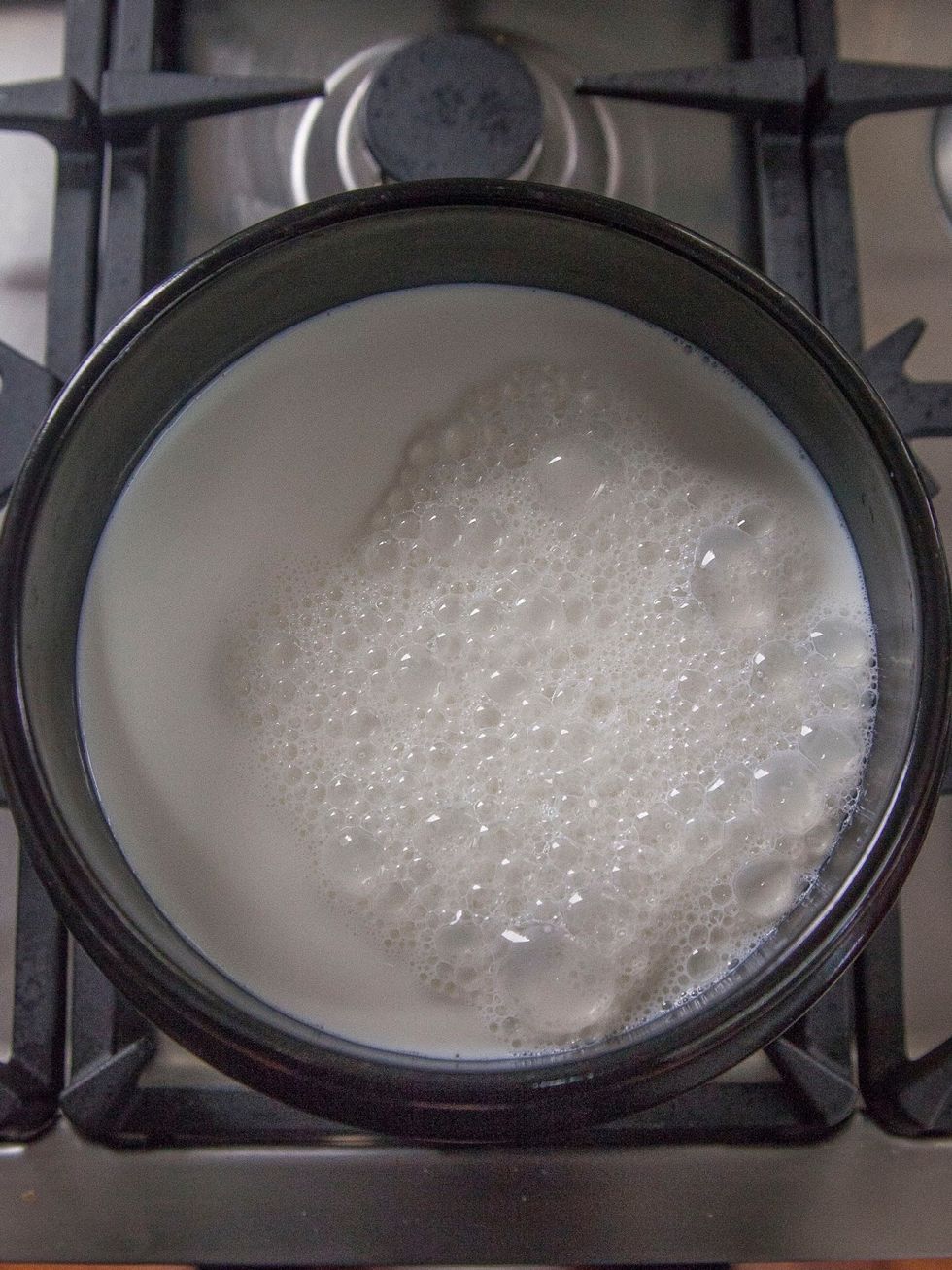 Turn the flame up.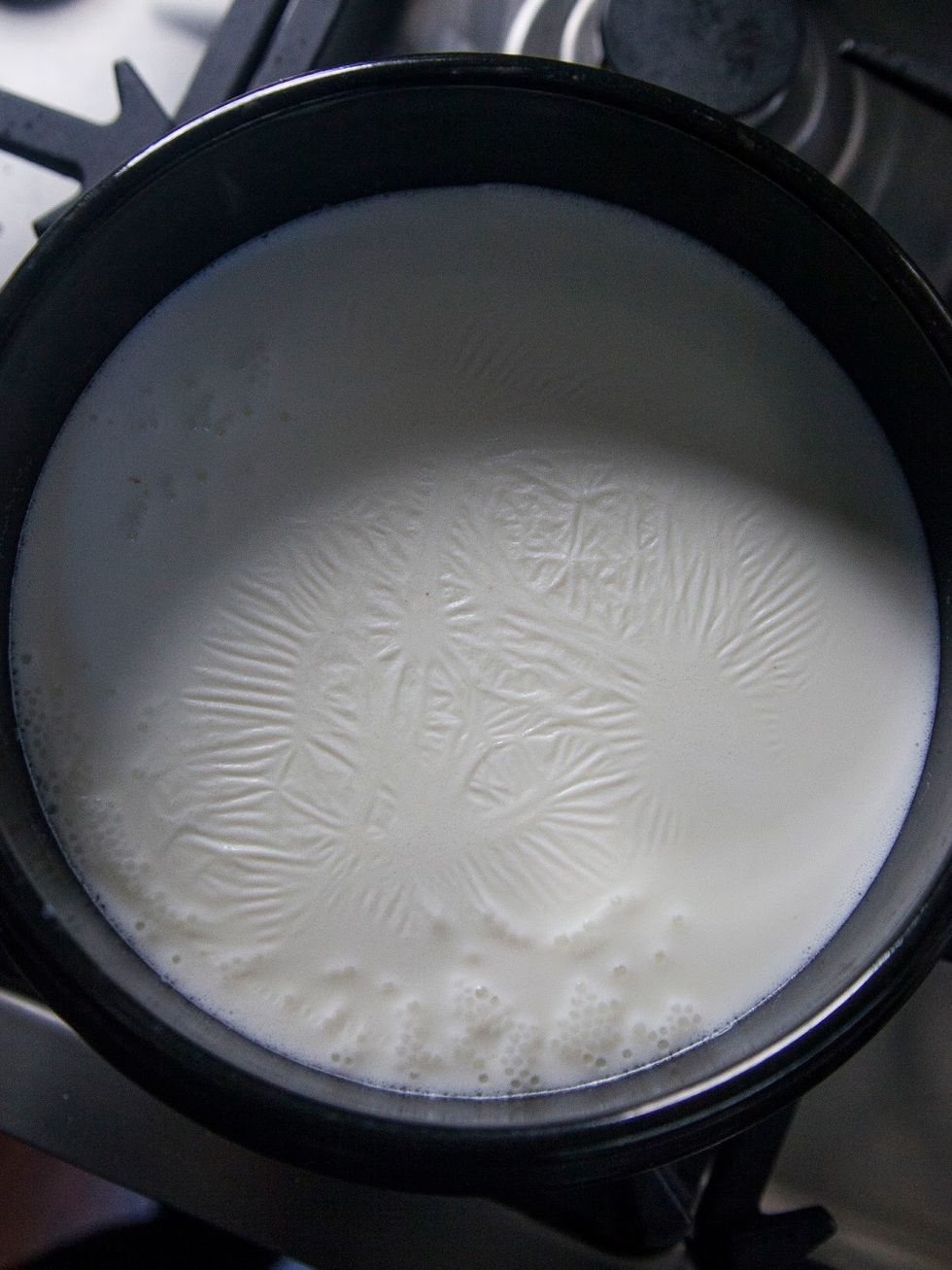 Bring the milk to a boil.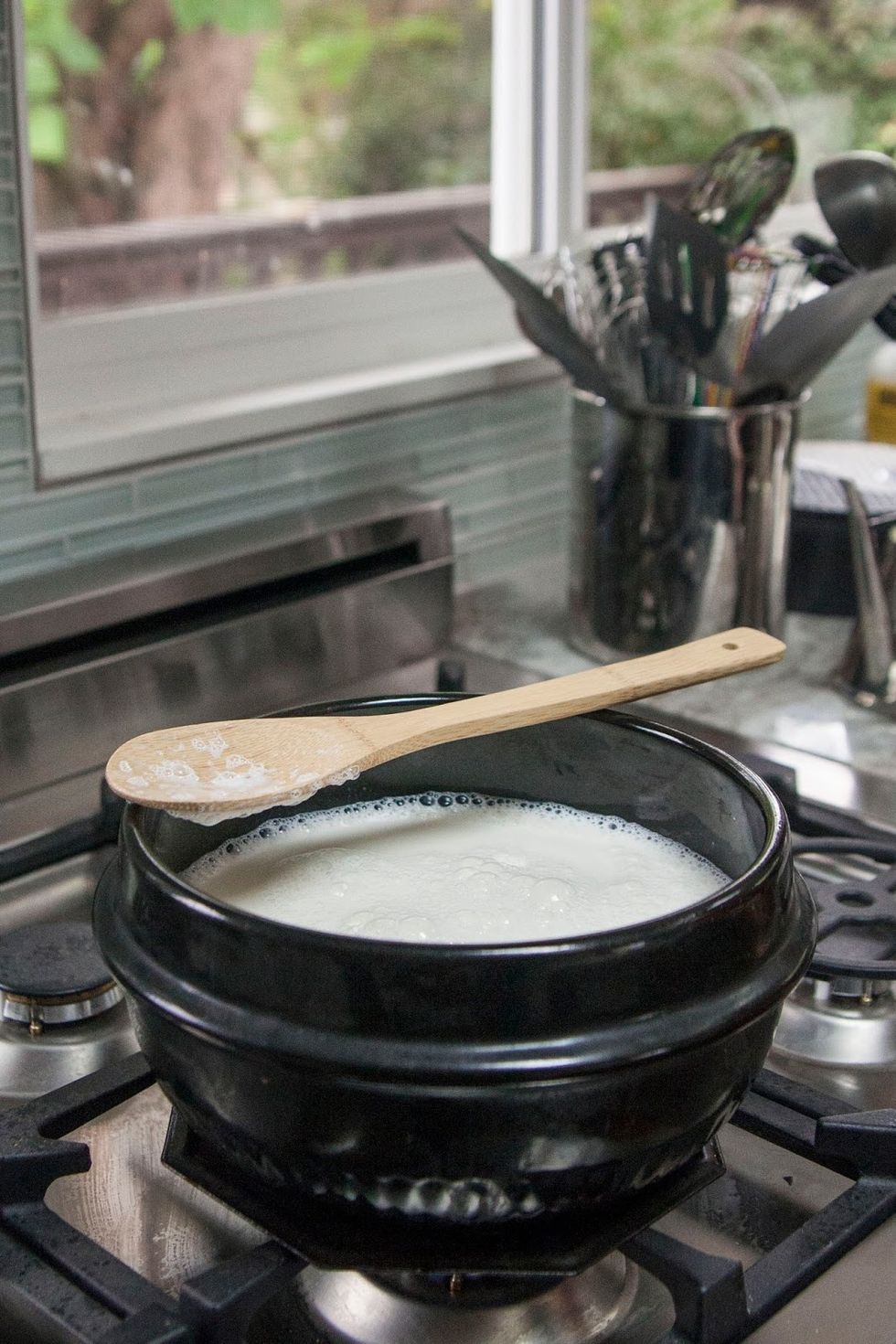 When it boils turn the heat down to low and cook it until the volume is halved. Keep a spoon nearby and stir the milk occasionally so nothing sticks.
If you're using a clay pot, always use a silicone or wooden spoon to keep from damaging the clay.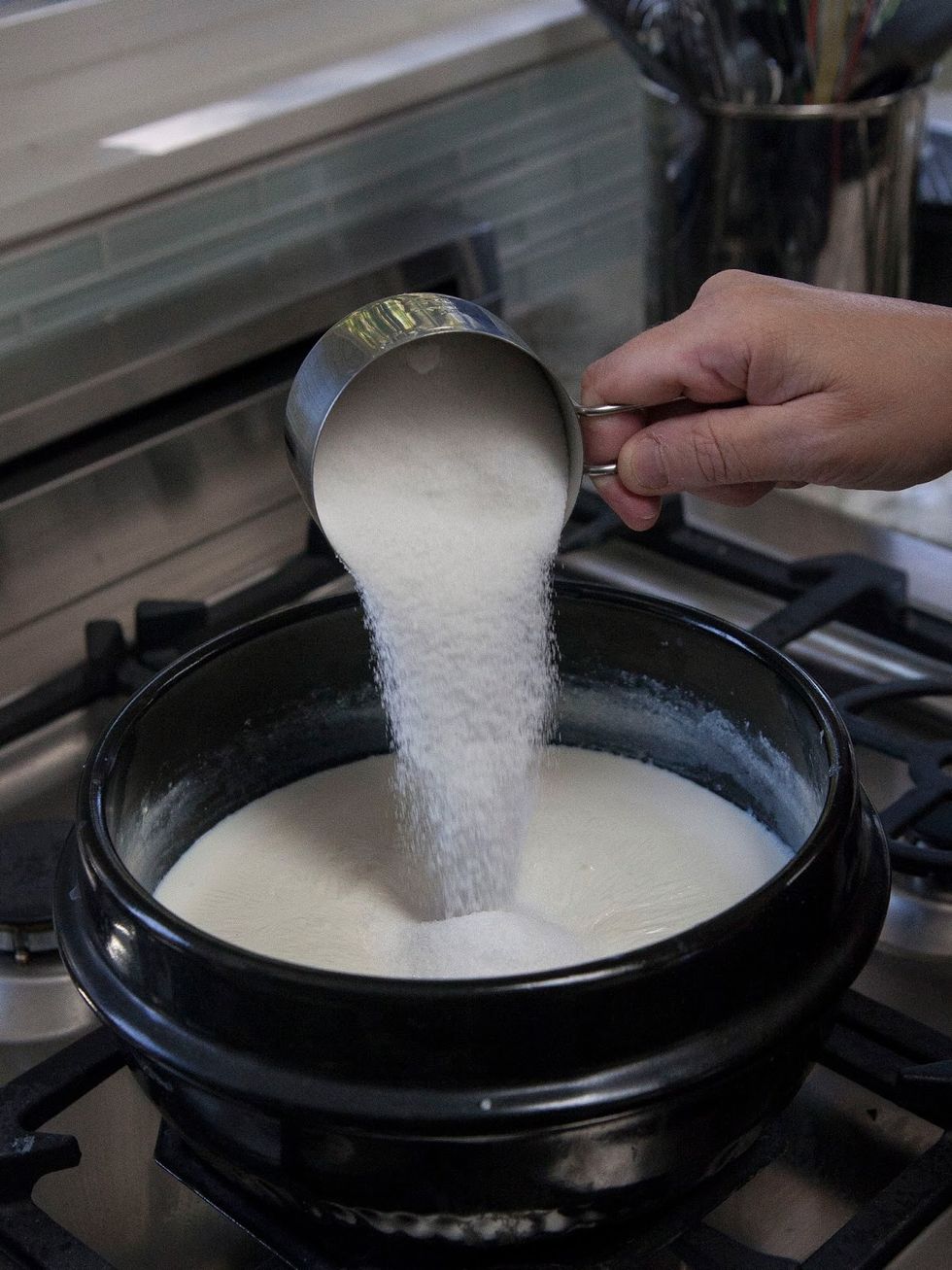 When the milk is reduced by half you're ready for the next step. Add in the sugar.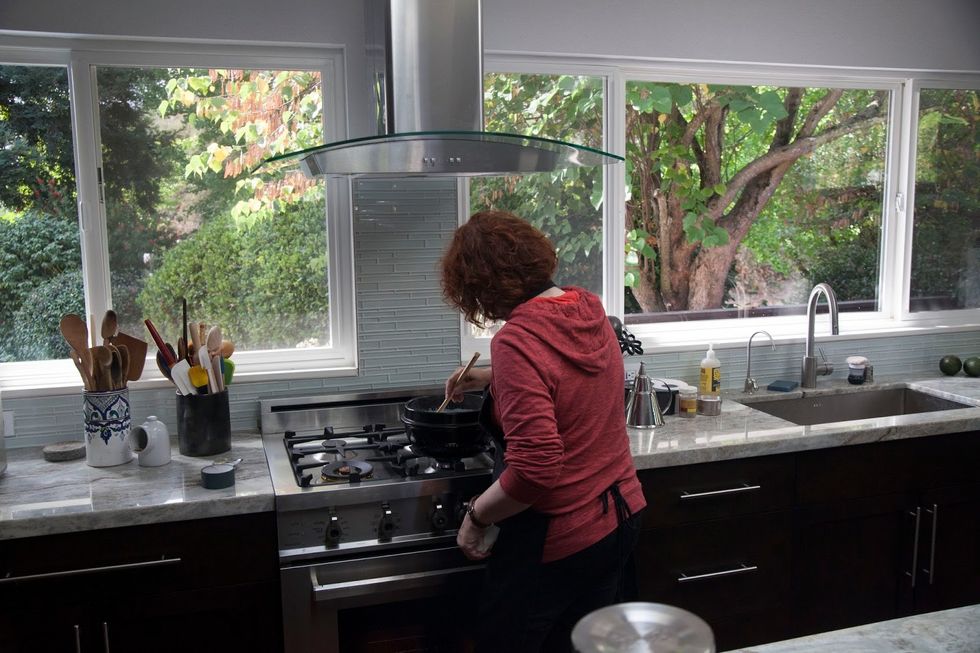 Keep cooking it on a low flame and keep stirring until the milk starts to thicken. Scrape down the sides of the pan as you stir to prevent sticking, or burning. This should take about 25 minutes.
When the milk has thickened, add in the ground cardamom.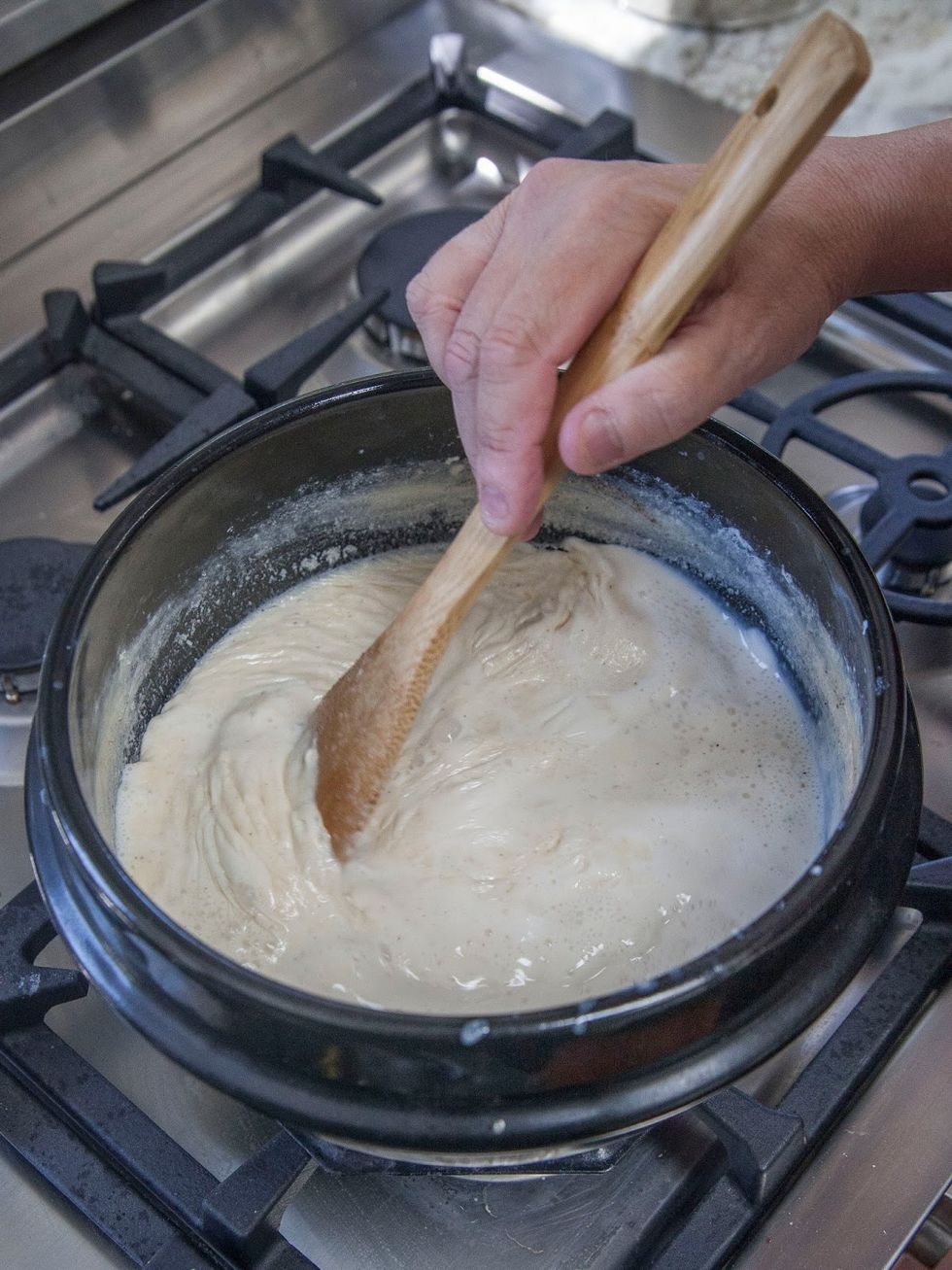 Stir the cardamom in well. Keep cooking and stirring for another 20 minutes.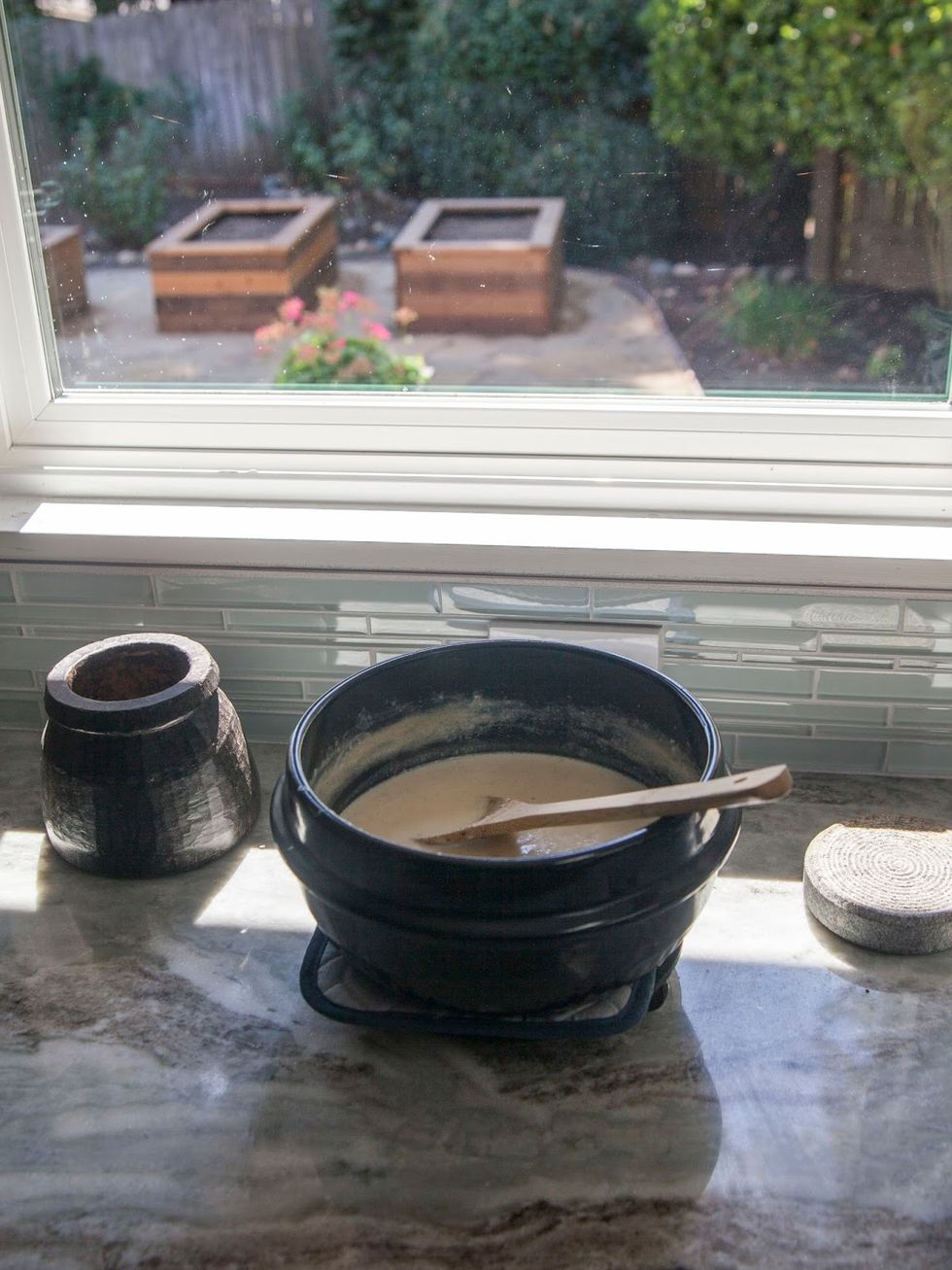 When the basundi has thickened, it's ready to serve. You can serve it warm or let it chill a while and serve it cold as I did. To chill it, take it off the flame and let it cool a bit.
When it's cooled enough, pop it in the fridge until you're ready to serve it. Before serving, toast the saffron (if using it) in a small cast iron pan, then crumble it. Set it aside.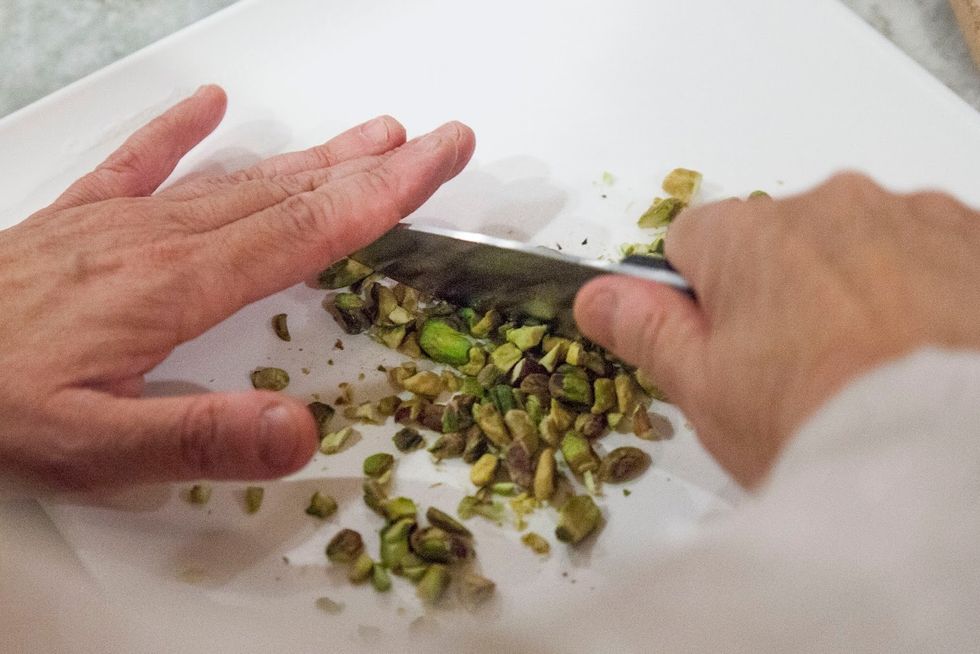 Chop the pistachios.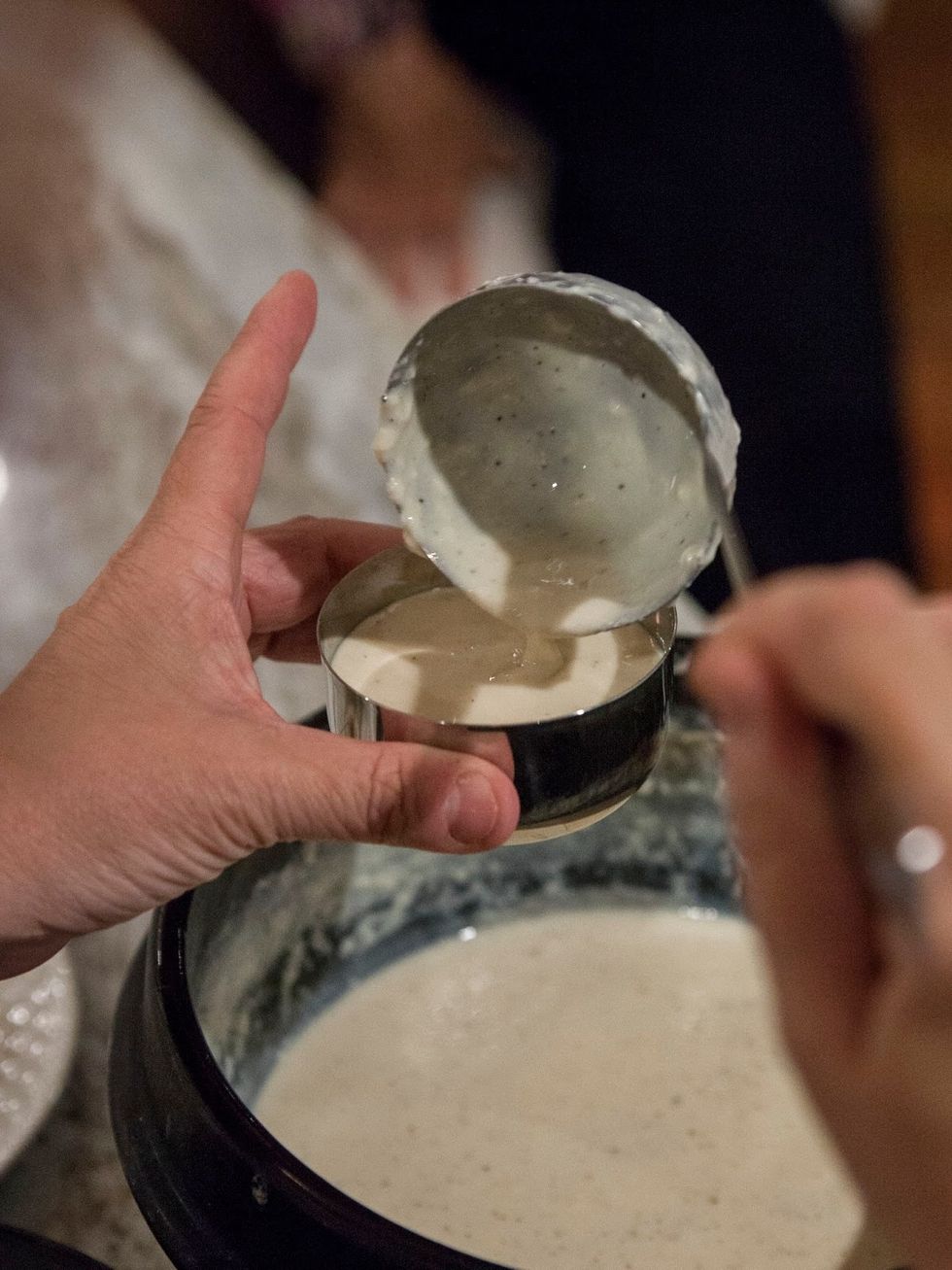 Ladle the Basundi into small serving cups. I used katoris.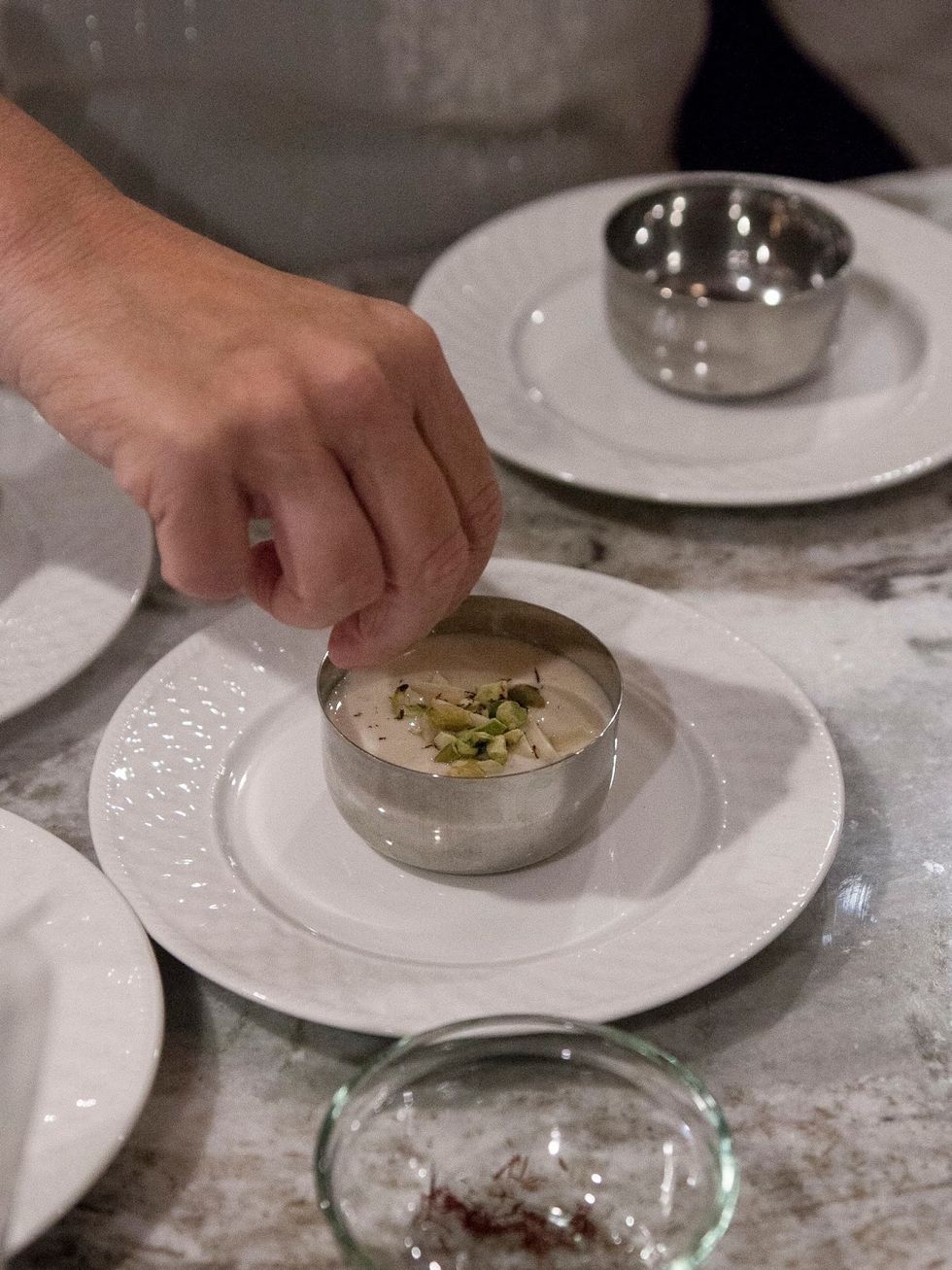 Crumble a bit of the toasted saffron on top of each serving, followed by a bit of chopped pistachios, and a few slivered almonds.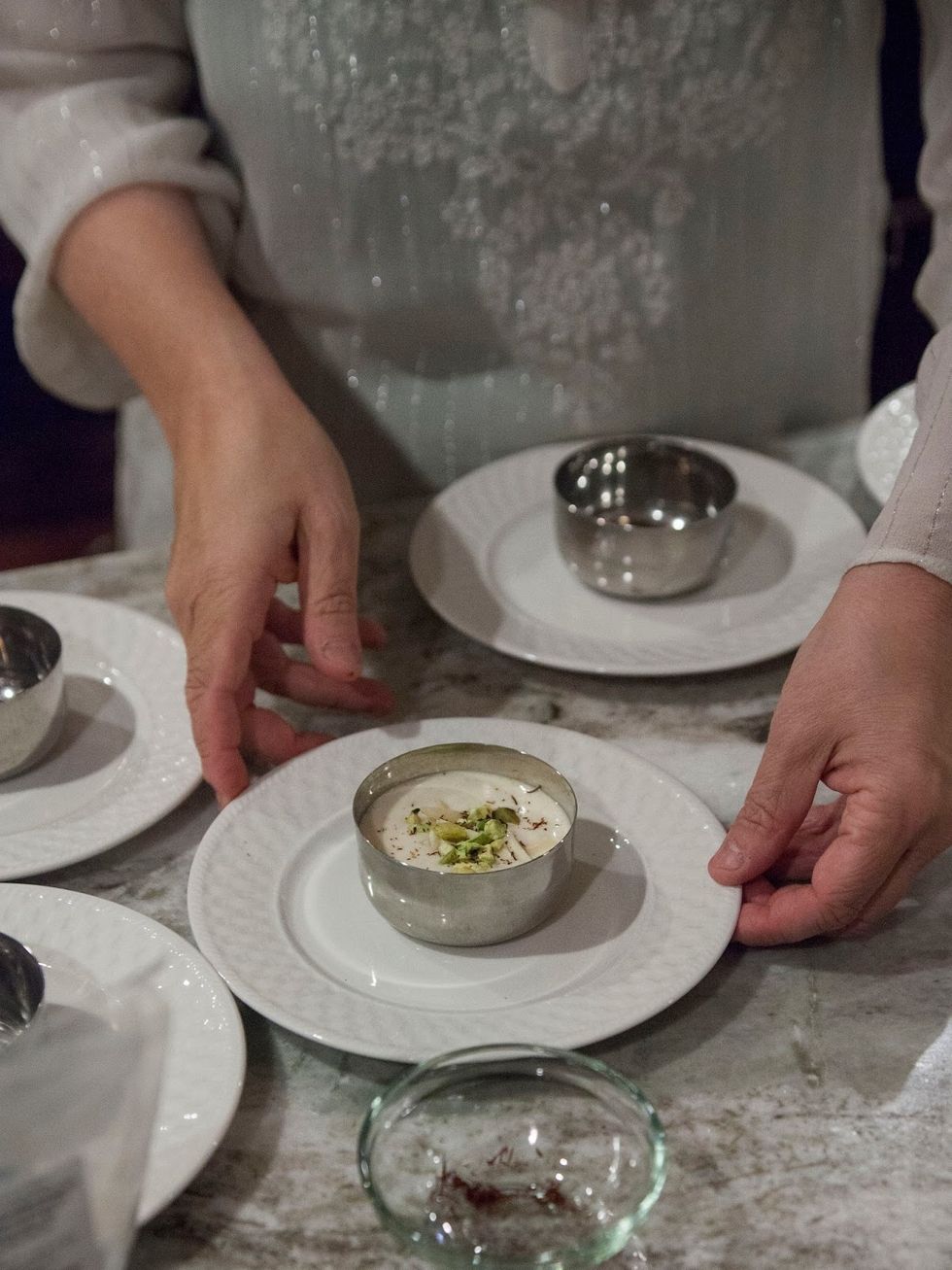 Serve it up.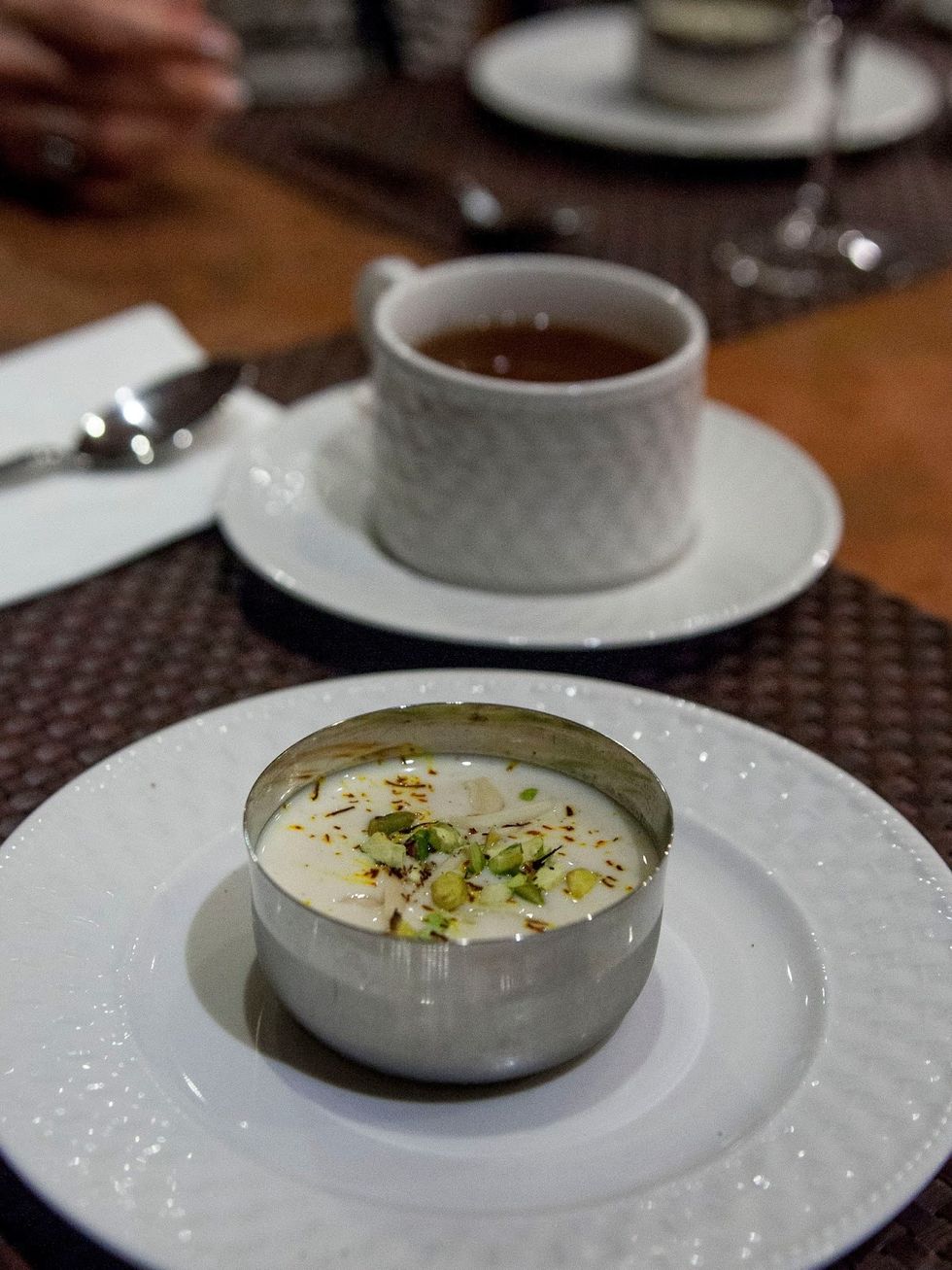 I served it with a hot unsweetened spiced tea. Basundi is thick and rich so you don't need large servings to satisfy. This recipe made 8 servings.
2.0l whole milk
1.0c sugar
1/2tsp Ground Cardamom
1/4c chopped pistachio nuts
1/4c slivered almonds
1/2tsp saffron (optional)
Kathy Gori
Screenwriter, long time Indian cook, lover of Indian foods, Saturday morning Cartoon voice. For more recipes visit my website www.thecolorsofindiancooking.com