How to make bassboosi (sweet semolina slice )
Cute name and equally sweet! You'll never get a sugar rush like this one. Soft, Sweet biscuit drowned in orange blossom sugar syrup. Did we say drowned. It's amazingly sugary! Delish!!
167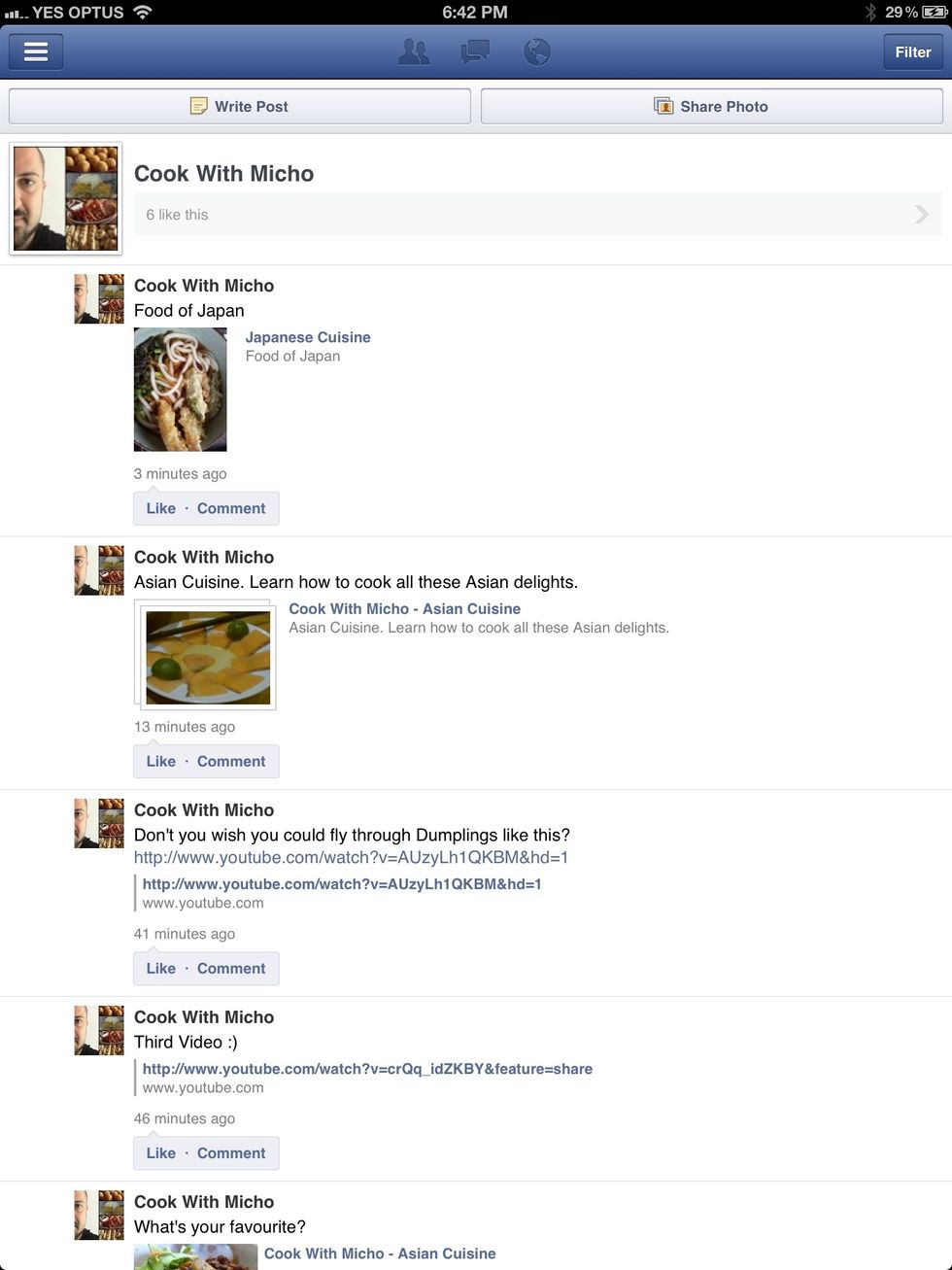 Join me on Facebook and check out the latest recipes, hints and tips and all the photos from our collection. Thanks again for all you support. www.facebook.com/cookwithmicho Let's get started.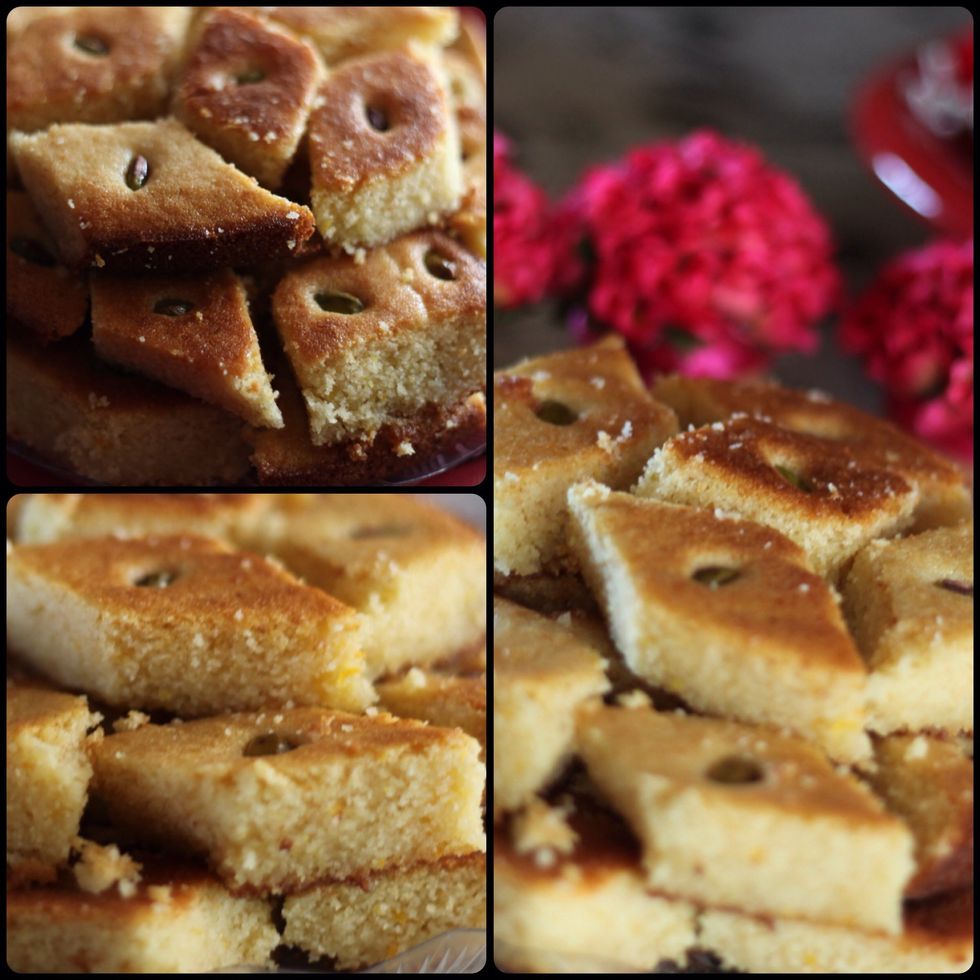 This is what we are making today. Sweet sweet sweet bassboosi. It's almost like the famous mediterranean swee Harrisa but Mum's simpler style.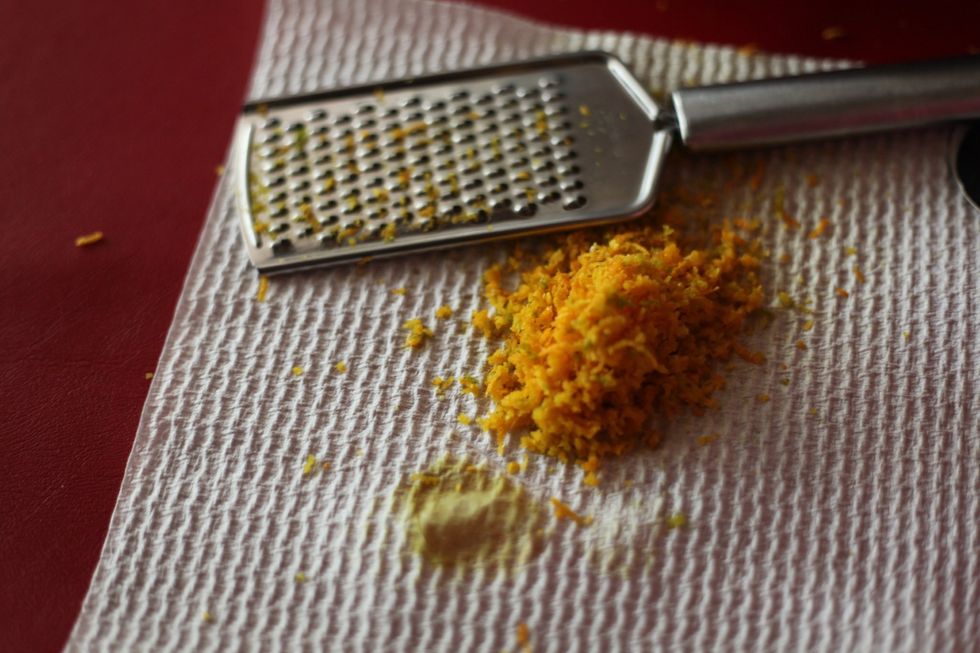 First prepare 2 lemons for grating the rind. We need all of the lemon rind. Don't put away the lemons, we need them later.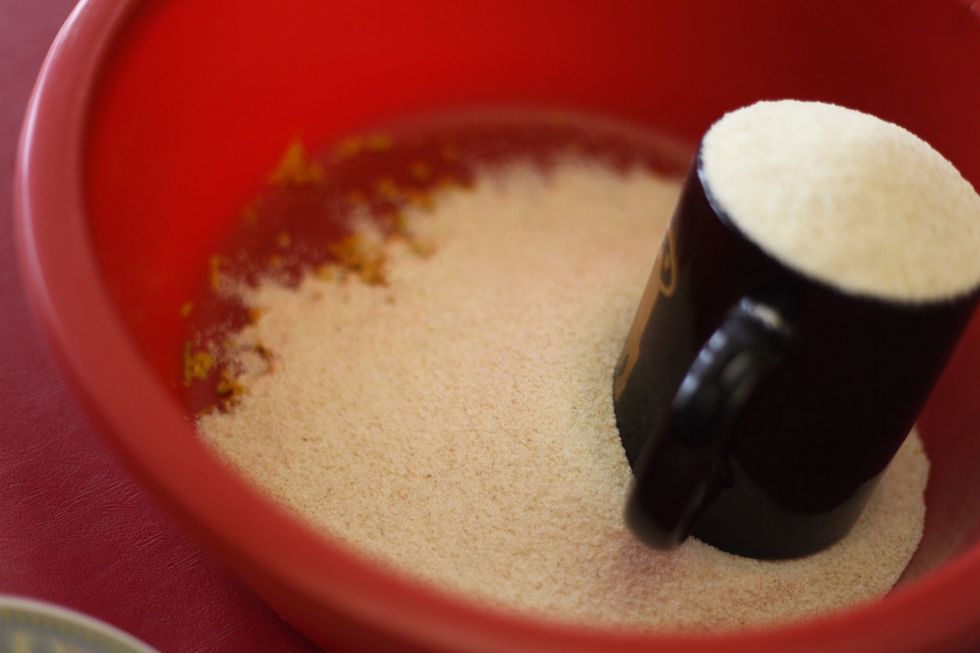 In your mixing bowl combine the lemon rind and 2 full cups of semolina. Stir it around a little.
So it looks a bit like semolina with chicken pox. Lol.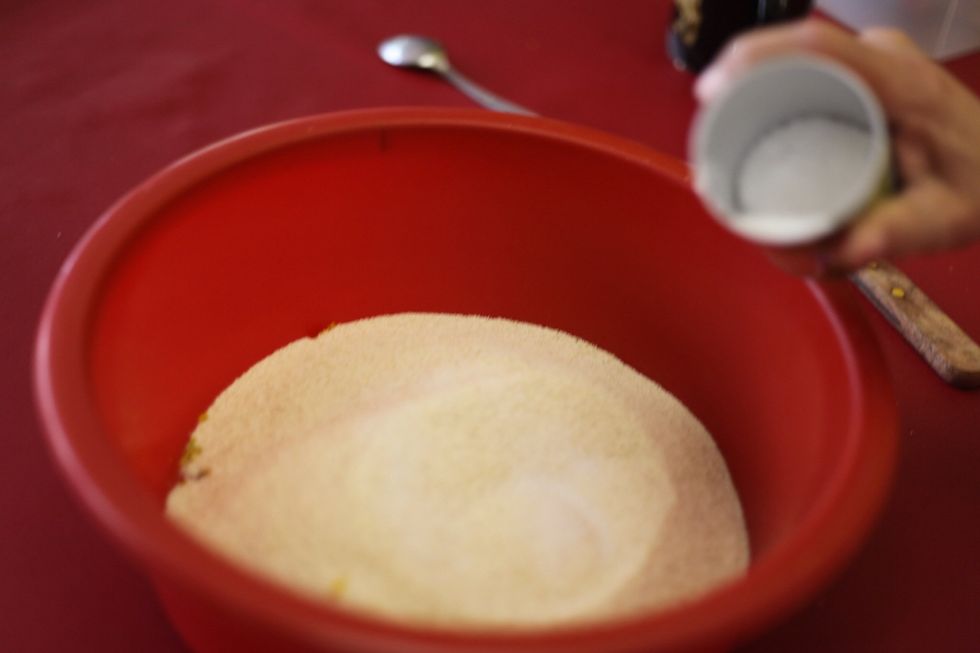 Add a tablespoon of vanilla sugar or vanilla powder. Any dry vanilla powder is fine.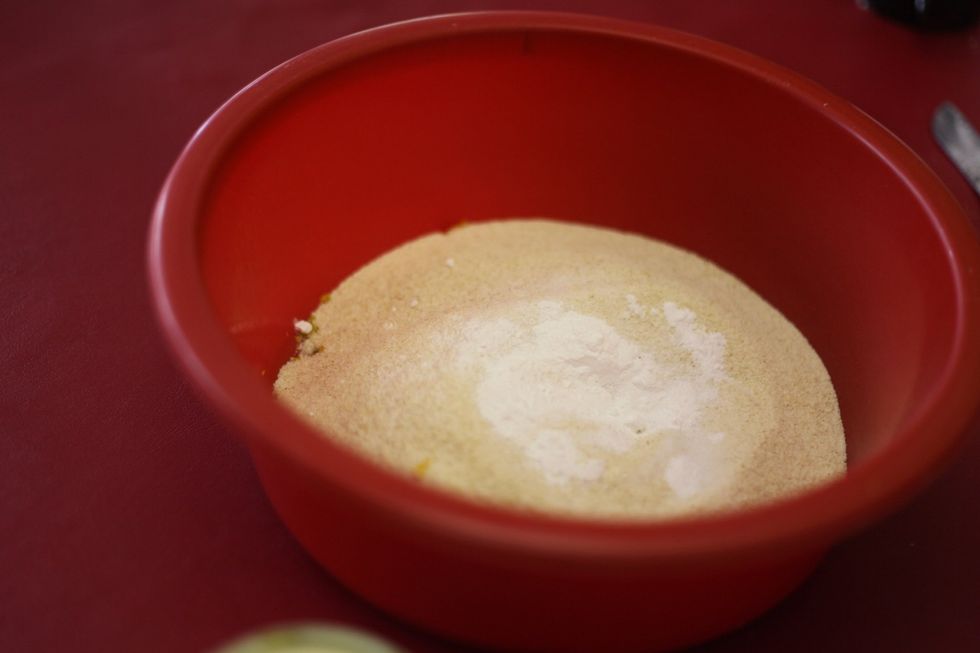 Add 1 tablespoon of baking powder.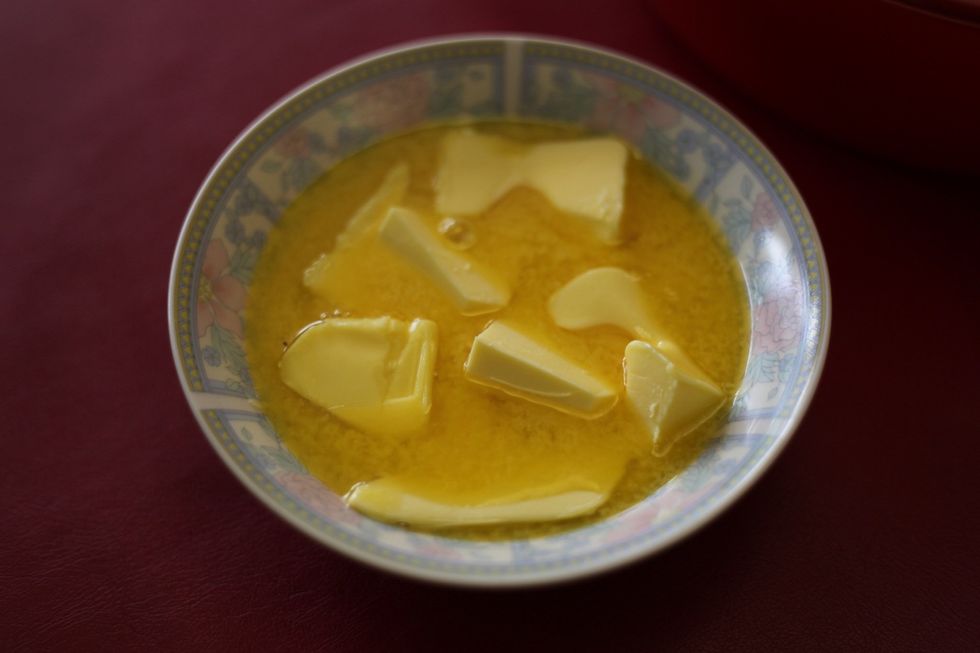 1 cup of butter. We're using cups not grams due to the proportions of the flour not the weight. Melt the butter. It's ok if it's not totally melted. And I know this is a bowl lol.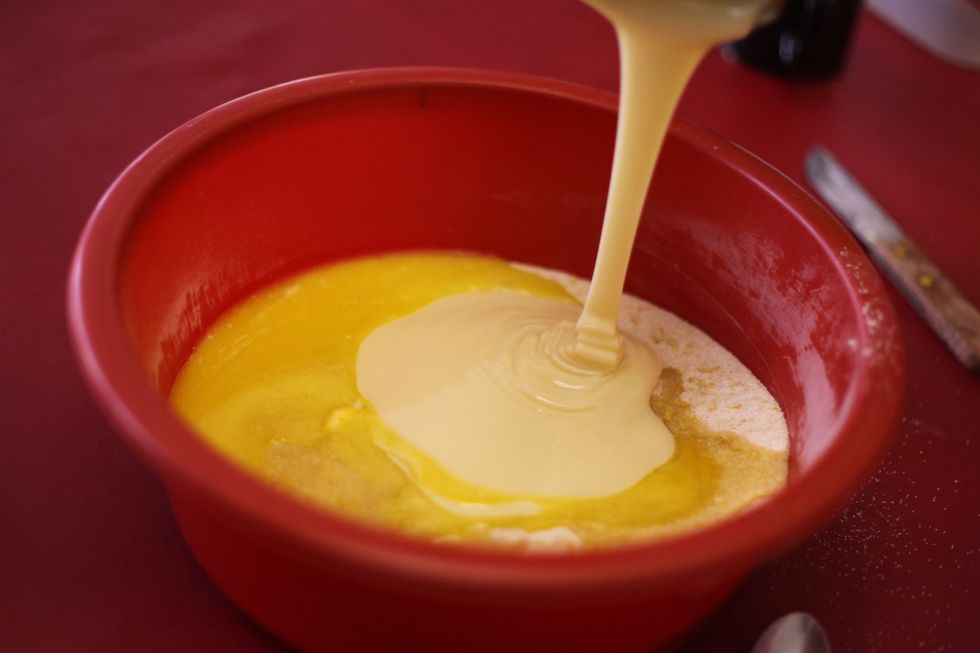 Add 1 can of sweet condensed milk. And it's time to... Did you wash your hands?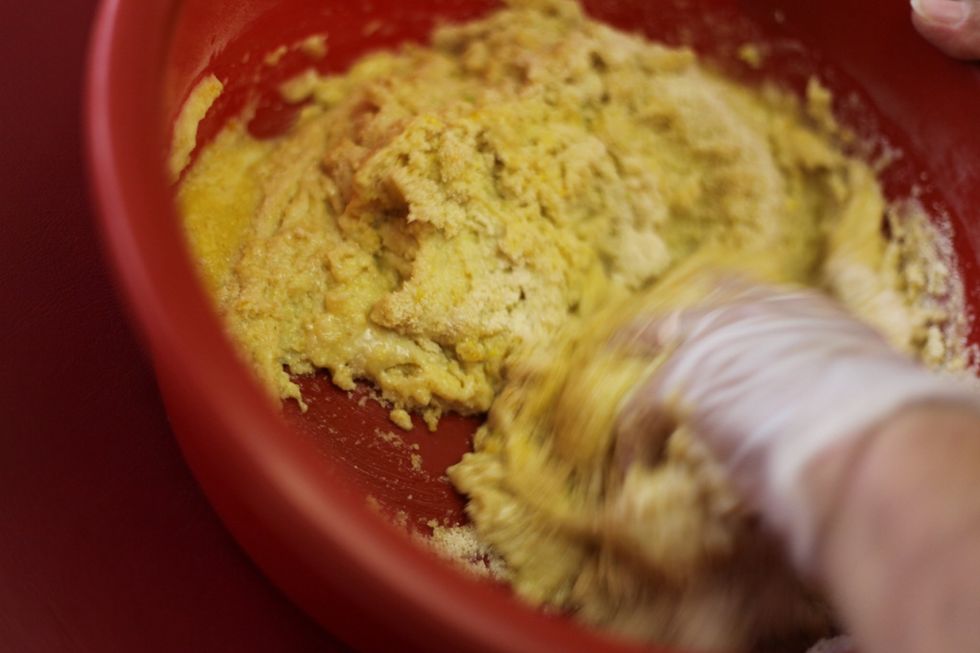 Time to play! Mix it up by running the entire mix through your fingers until you get a smooth shiny consistency. Don't worry it's not meant to be an elastic dough.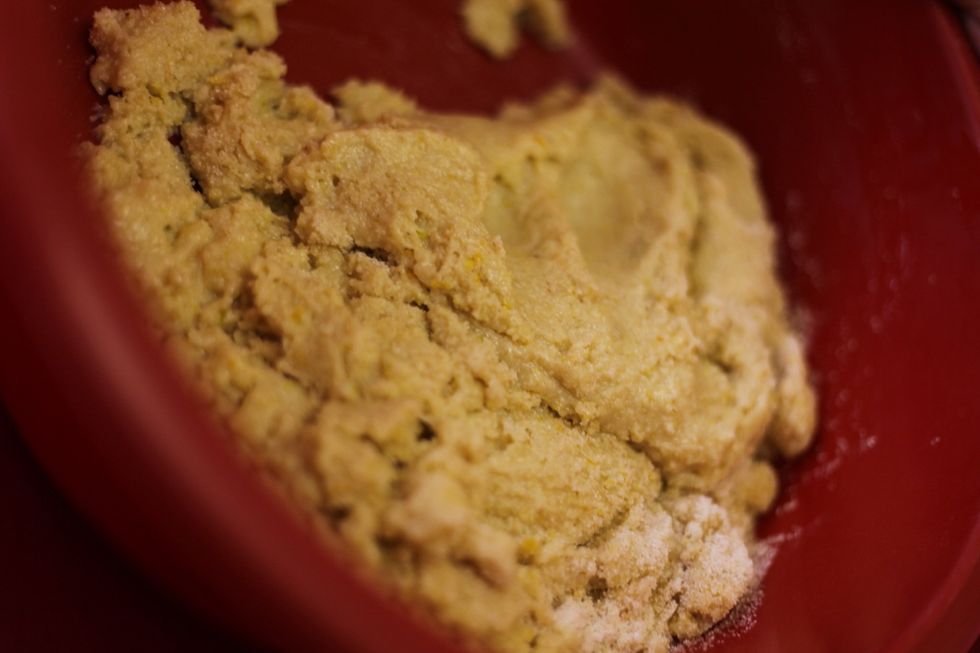 And when it looks a little like this, you're almost done. Prepare a non stick baking tray. If you wish, use baking paper.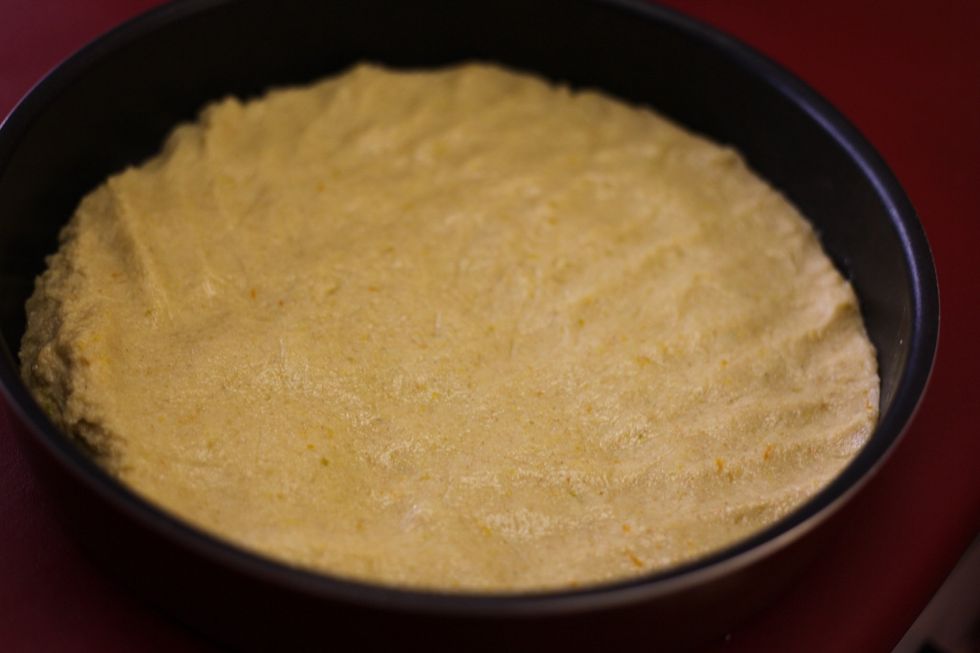 Press it into your baking tray.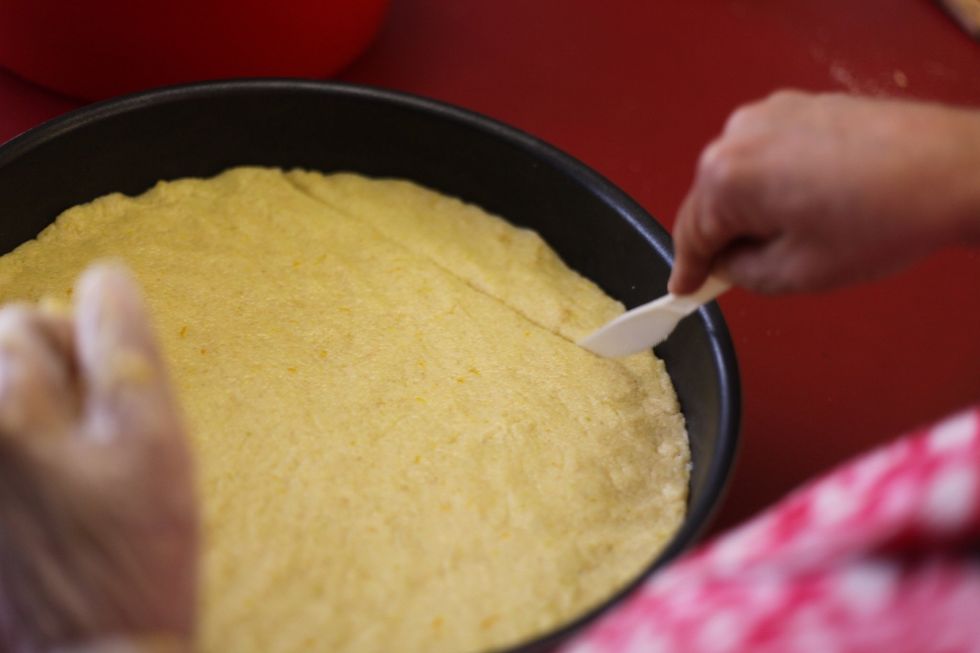 Using a plastic knife cut it into slices. Don't press the knife too hard. We don't want damaged bakeware. Yes friends, before it's cooked.
How are we looking so far? I am sure your cutting skills are better than mine.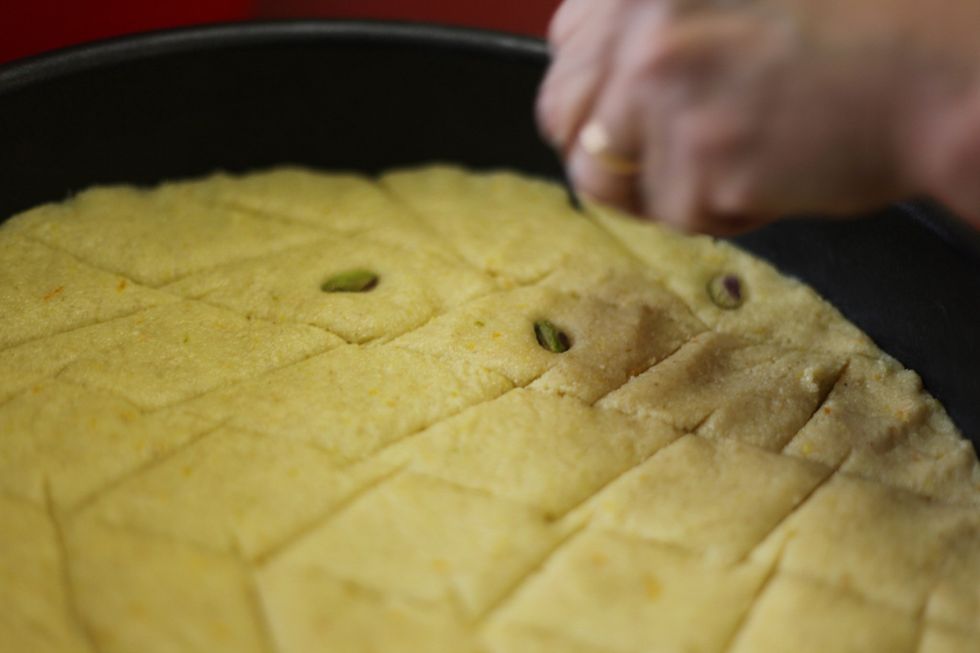 In each square or shape, place one pistachio. You can use almond, brazil nut or pecans. They are a "sweet" nut.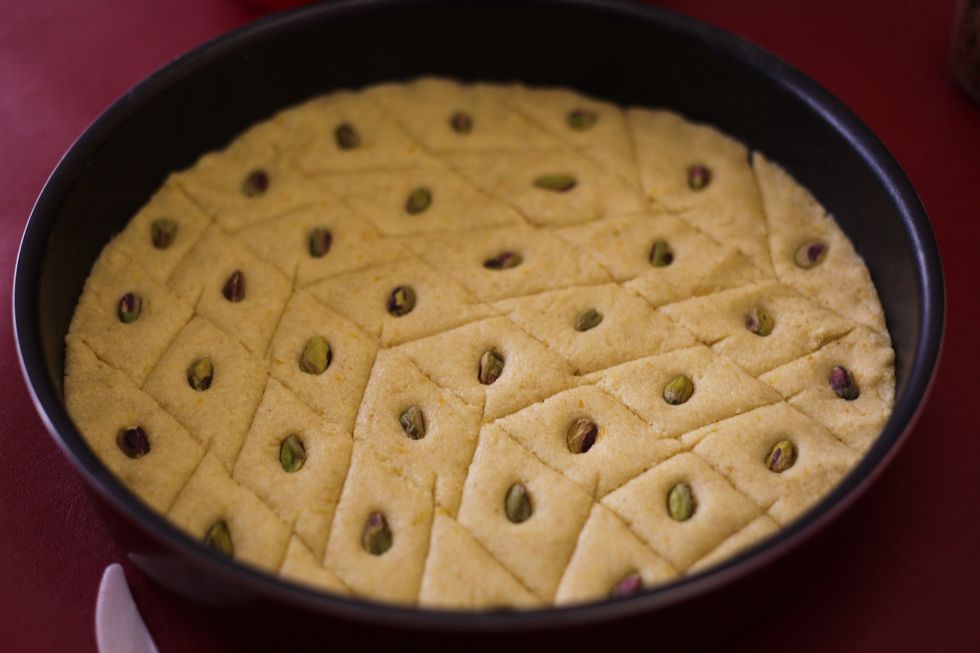 Get your oven ready to 180 degrees and bake for 20 minutes or until golden brown on top. Once cooked leave it to cool down. Check mine out, it was on the verge of a fire hazard. Lol.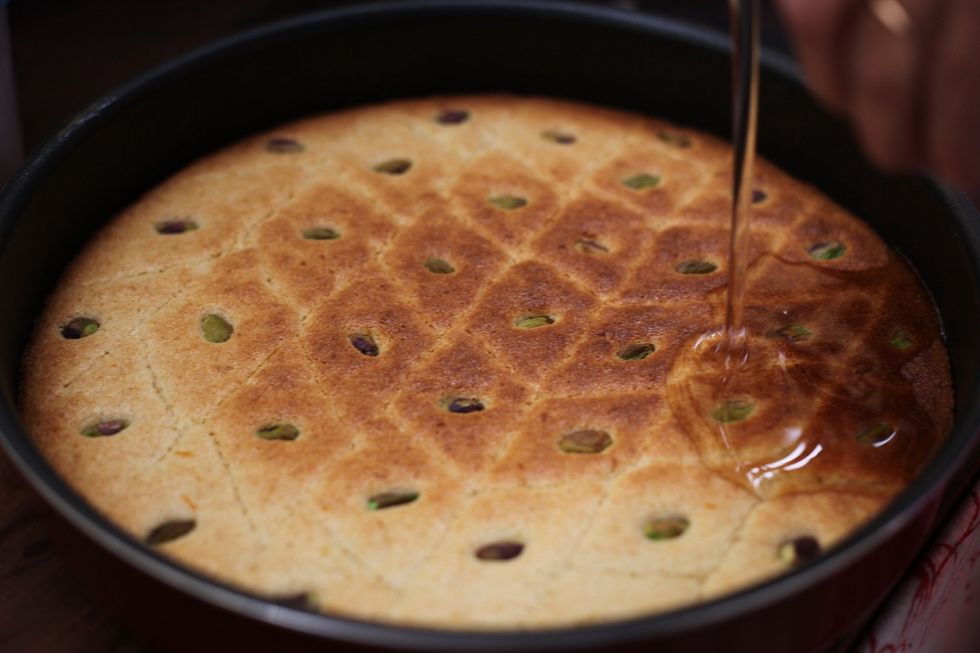 Almost done: the syrup is just melting the 2 cups of sugar, 1 cup of water and 1-2 tablespoons lemon juice and 2 of orange blossom.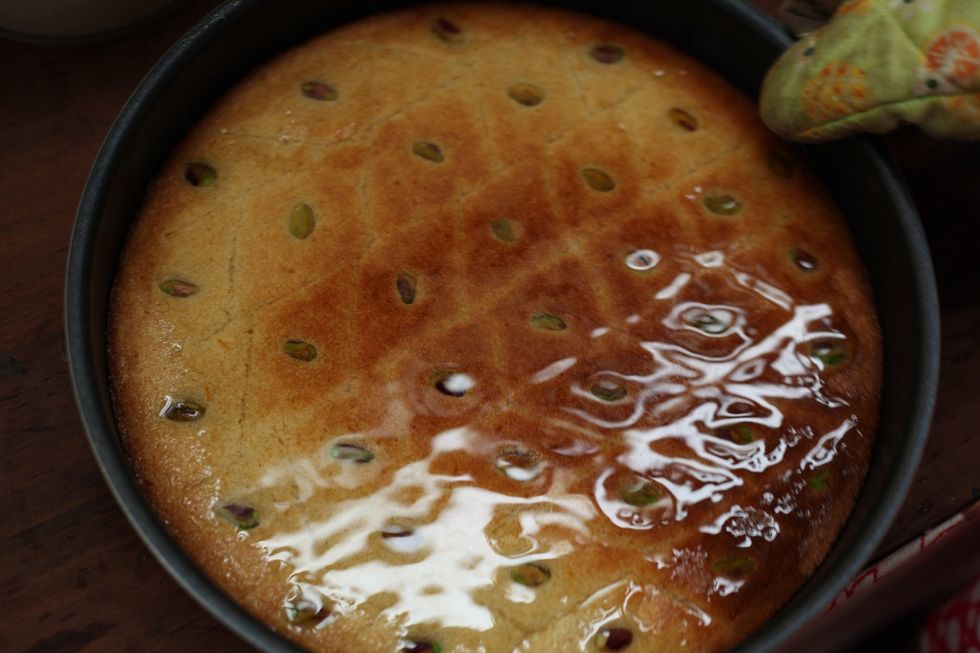 Only do this step when both the slice and syrup have cooled down. Pour the syrup all around the baking tray and let it soak up the sugar syrup. Let the sugar shine!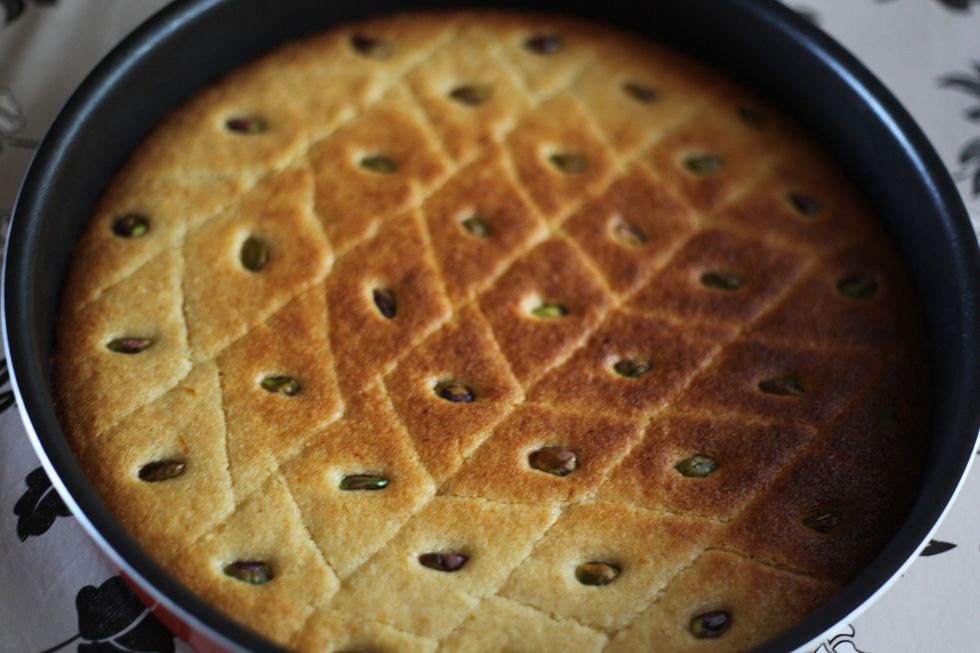 Where did that syrup go? Cut a piece and find out! Enjoy!! With love from our amateur kitchen to you. I'm sure by its simple unsuspecting appearance you're thinking, "pppsshhhtttt they aren't sweet!
I'm sure by its simple unsuspecting appearance you're thinking, "pppsshhhtttt they aren't sweet!! Find it yourself. Upload any recipes you tried on my FB page. Find it yourself.
You and your friends won't be able to resist a second piece. Thank you again for checking out our guide. Pls follow and like for more recipes.
2.0 Orange Rind
1.0tsp Baking powder
1.0c Butter
425.0g Sweet Condensed milk
25.0 Pistachios
2.0c Coarse Semolina
2.0c Sugar
1.0c Water
2.0Tbsp Mawarad (orange blossom water)
1.0Tbsp Lemon juice
1.0Tbsp Vanilla Sugar
Michel Daher
Micho here. Amateur experimental chef and lover of food. Thanks for all your support. Join my Food Journey www.naturallygoodfood.com