How to make basil tofu ricotta
Trust me this is a great tasting vegan substitute for ricotta cheese!
19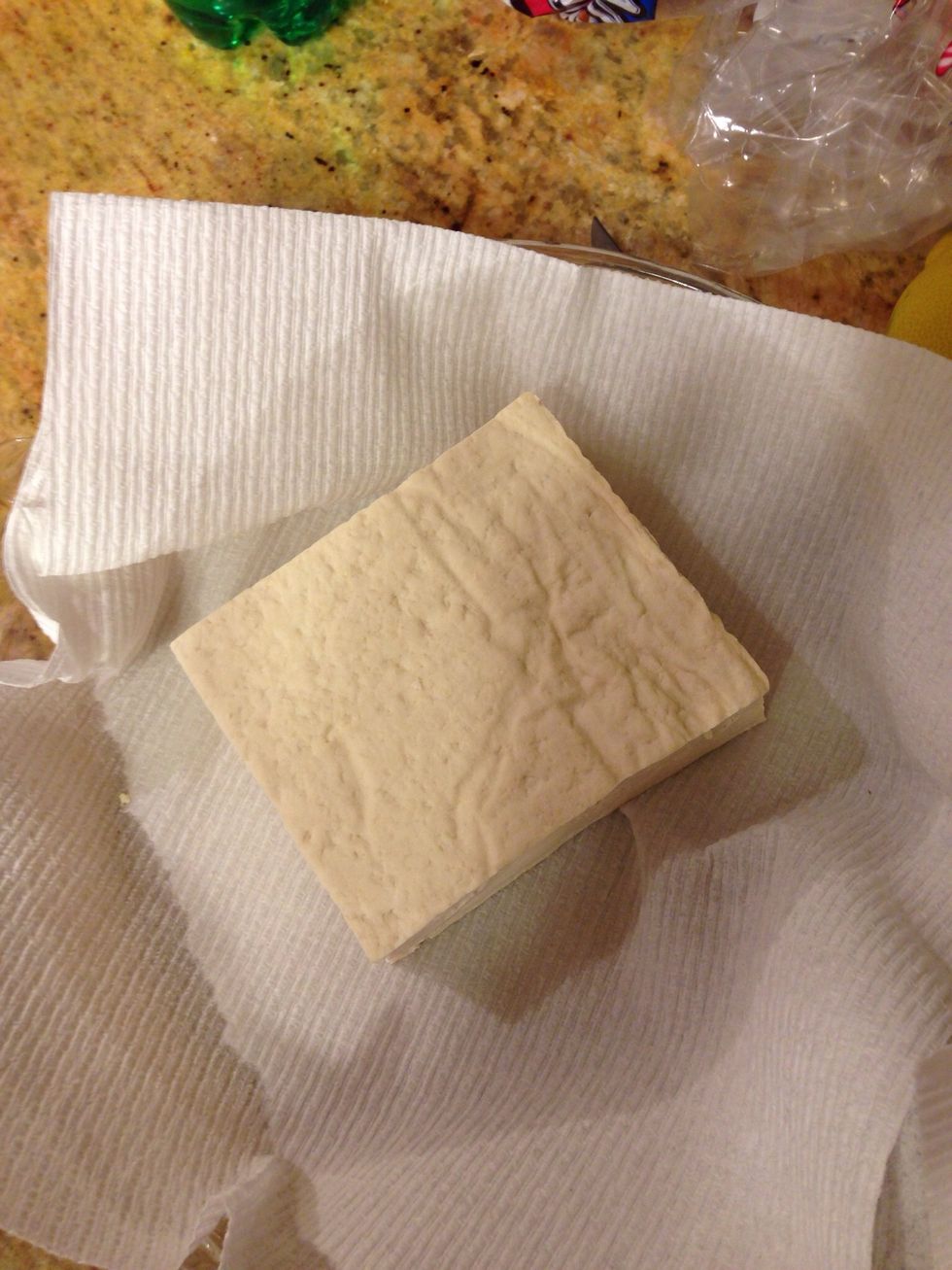 To press tofu put in dish w/ couple paper towels under & on top & place bowl on top. Let sit for 20-25 mins. Might have to change paper towels part of way through.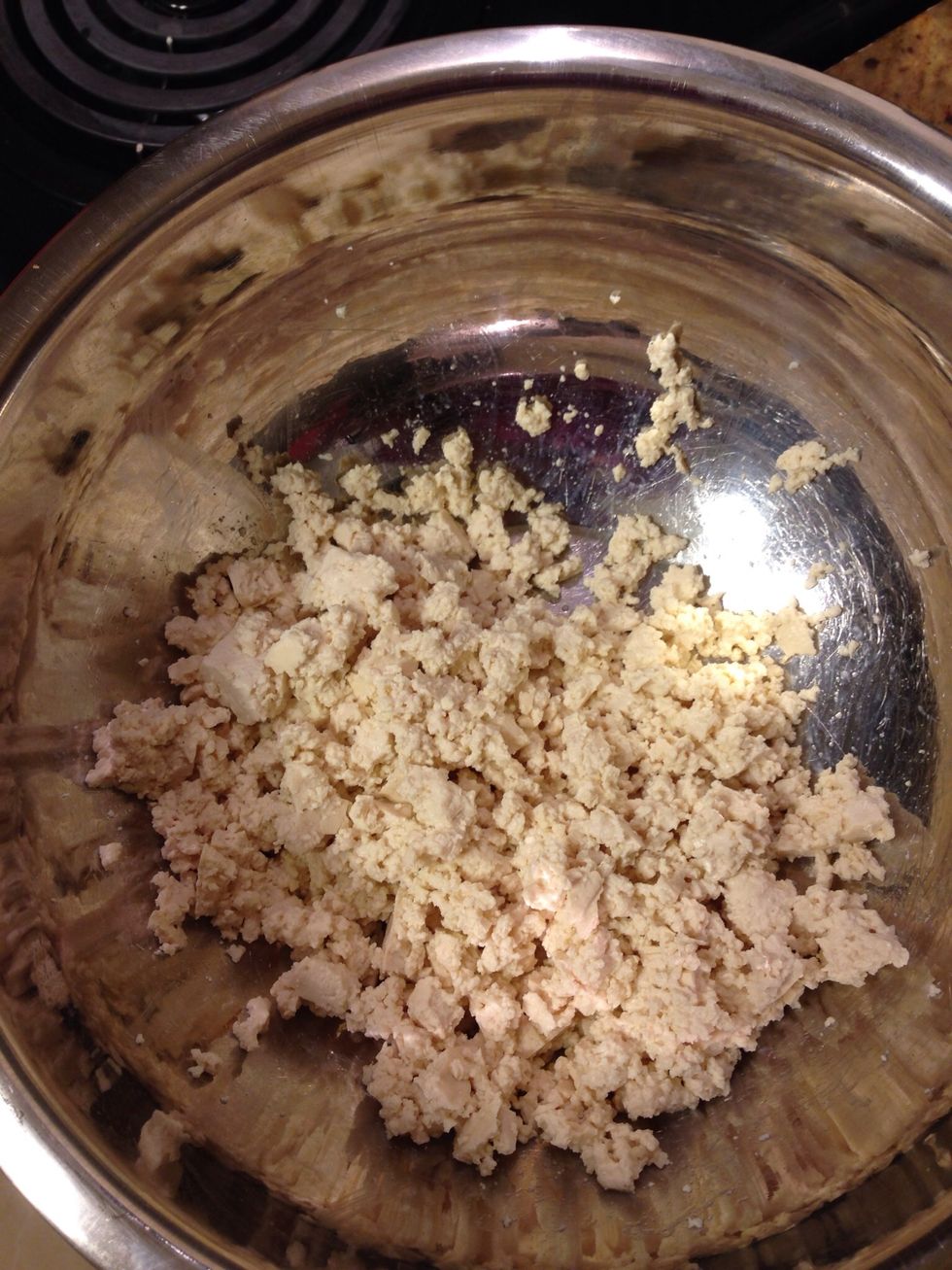 In a large bowl, mash tofu with your hands until crumbly.
Add lemon juice, garlic, salt, pepper, oregano & basil.
Mix well with hands until it reaches the consistency of ricotta.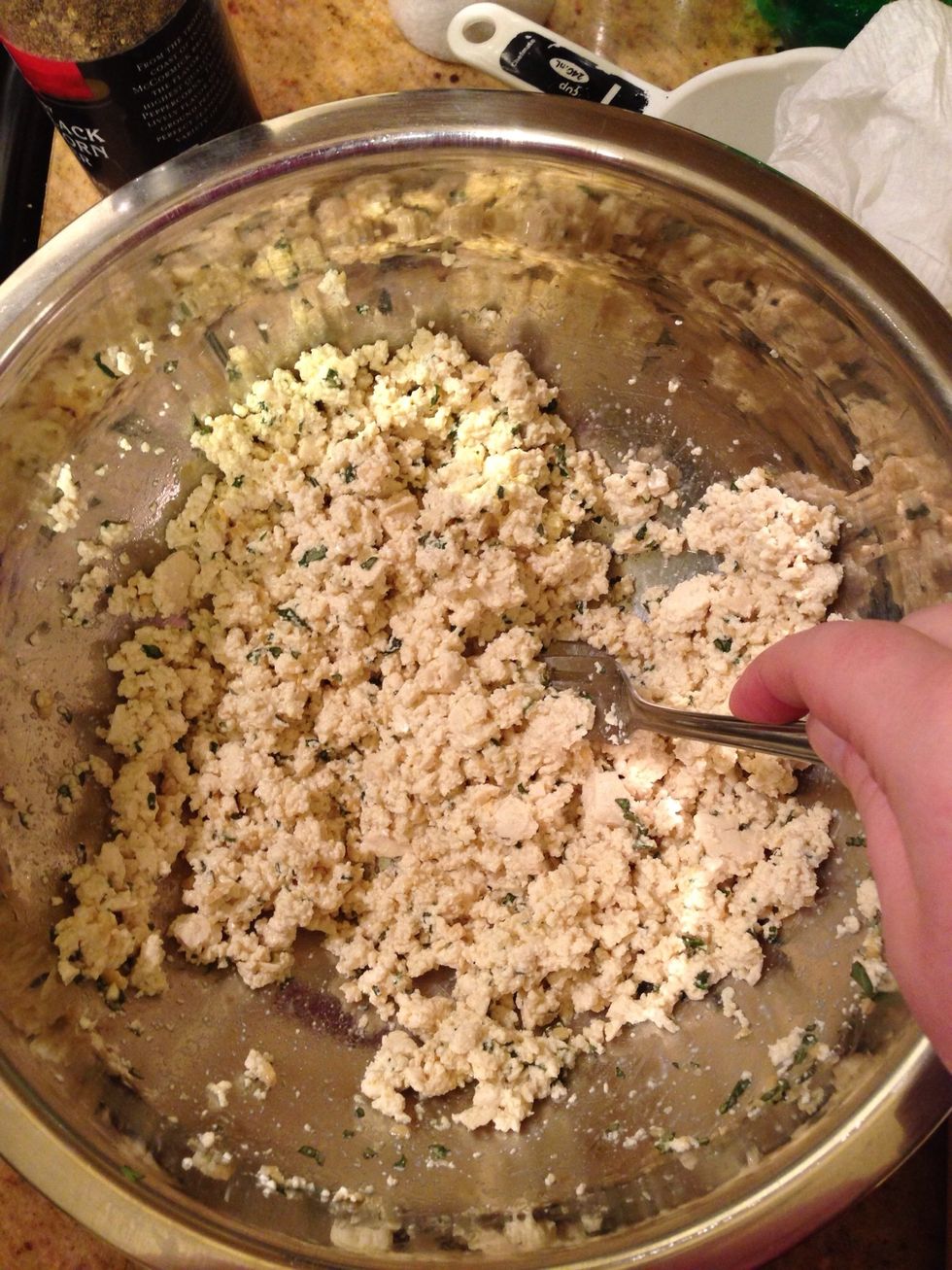 Add olive oil & stir w/ a fork.
Add parma & mix all ingredients w/ a fork. Cover & refrigerate until ready to use.
1.0lb firm tofu, pressed
2.0tsp fresh lemon juice
1.0Tbsp minced garlic
1/4tsp ground sea salt
1.0 dash ground black pepper
1.0Tbsp dried basil
1/2Tbsp dried oregano
2.0Tbsp Olive Oil
1/4c Parma Vegan Parmesan Cheese
Maureen Uebelhoer
Army wife who loves to cook, sew, crochet, knit, make jewelry and whatever else I can do to get myself into trouble with. Follow me on instagram: m_j511