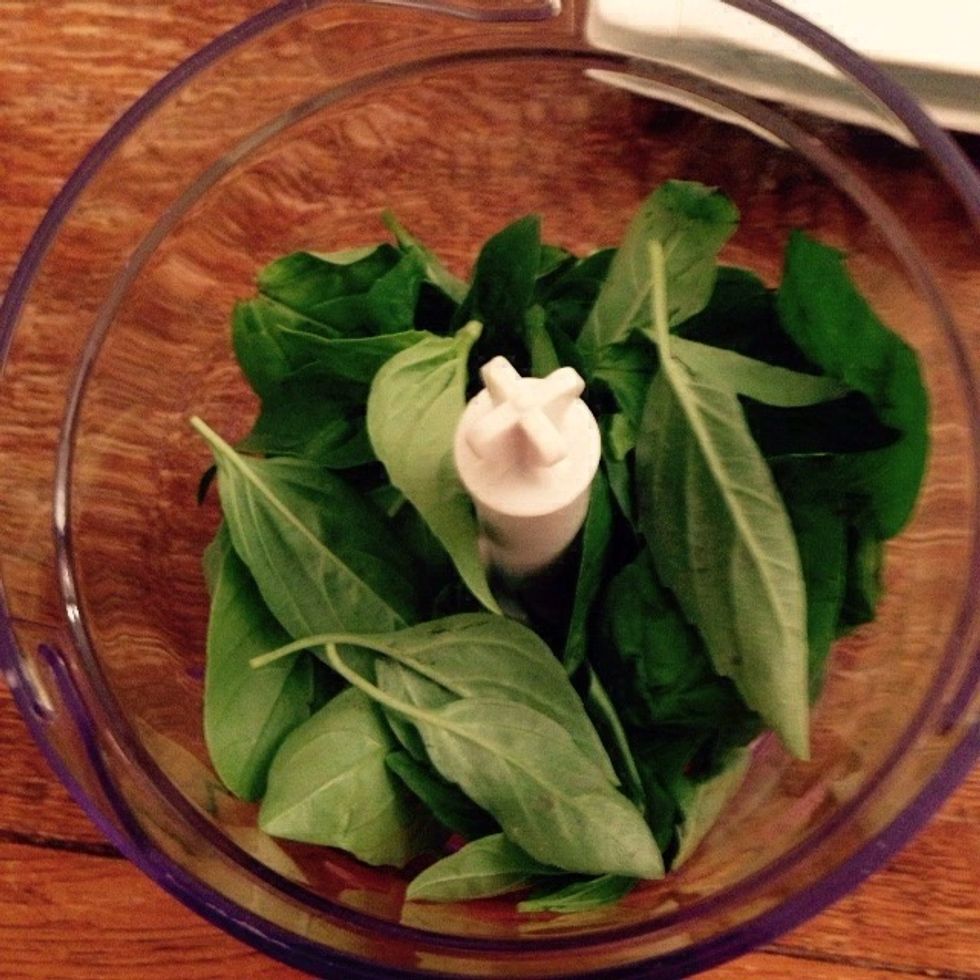 The quality of the ingredients is essential for the outcome. Get the most flavorful basil and a nice chunk of real parmesan. Start by picking the basil leaves and place them in the food processor.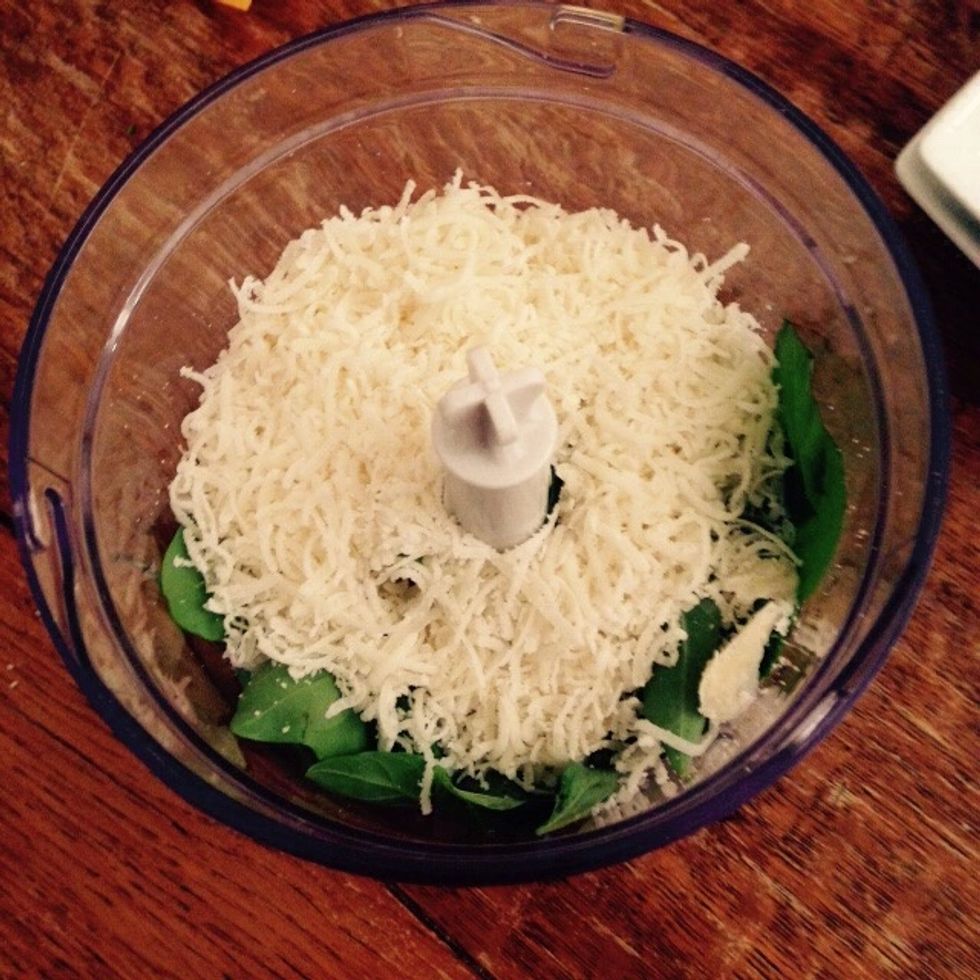 Shave the parmesan into the food processor.
Add the pine nuts. Add a pinch of salt and 3/4 of the oil. Turn on the food processor and add the remaining oil to get a creamy sauce. Avoid over processing it, it's nice to have some bits.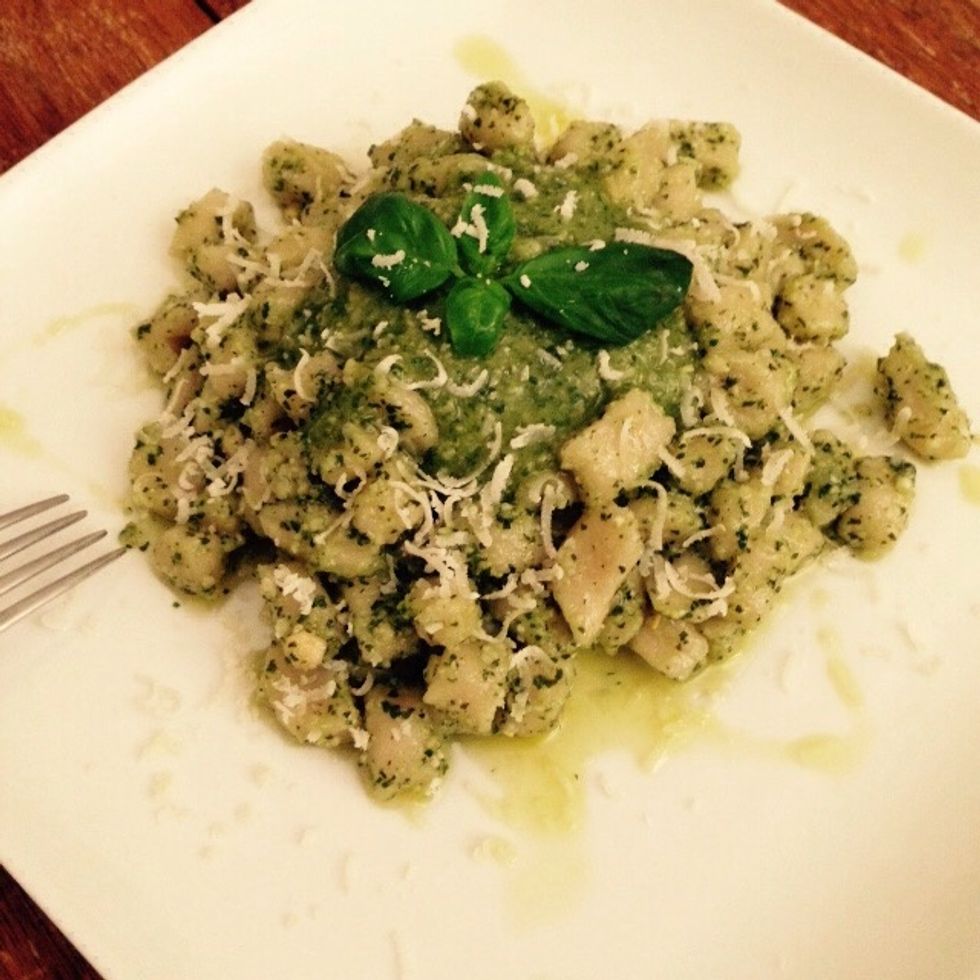 Drain your choice of pasta, here I am using baby gnocchi, and stir the sauce in. Plate and garnish with some extra sauce and olive oil, as well as a light dust of parmesan if you want. Enjoy!
50.0g Basil leaves
80.0g Shaved Parmesan
30.0g Pine nuts
100.0ml Extra Virgin Olive oil
Salt
Gioele Nunziatini
Italian born and raised, I moved abroad to pursue a career in engineering. Cooking is what brings me back to my origins, to the flavors of my parents' farm.