This recipe will be used in many recipes over the next few months. It is the basis for rolls, coffee cakes, pastries and all sorts of good things! 😄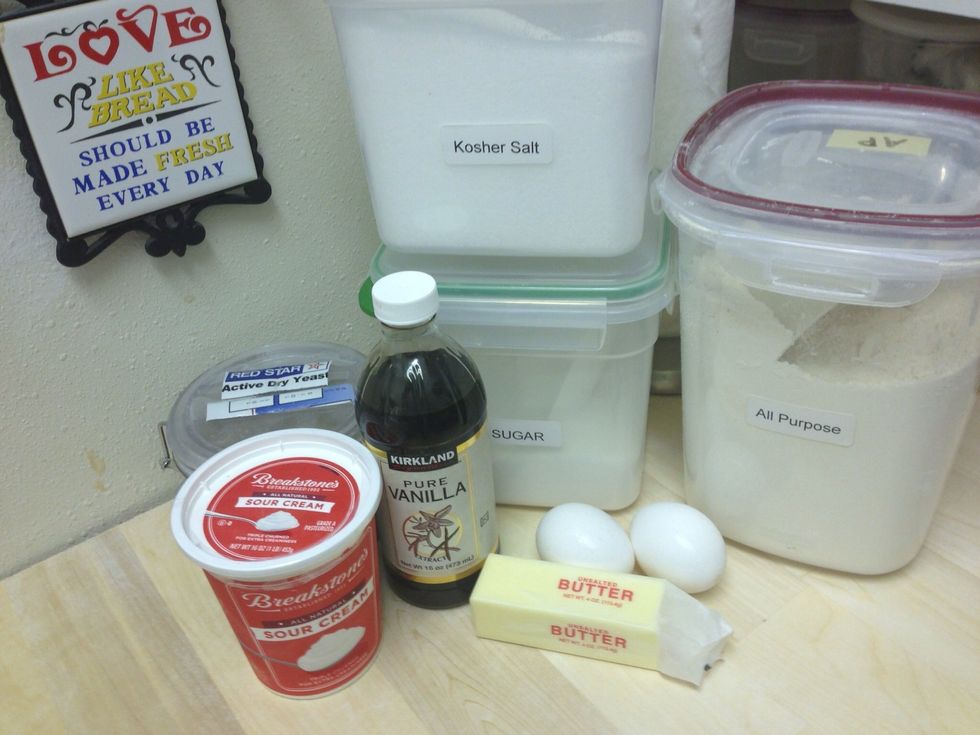 Gather your ingredients. The sour cream and eggs should be at room temperature. The butter will be melted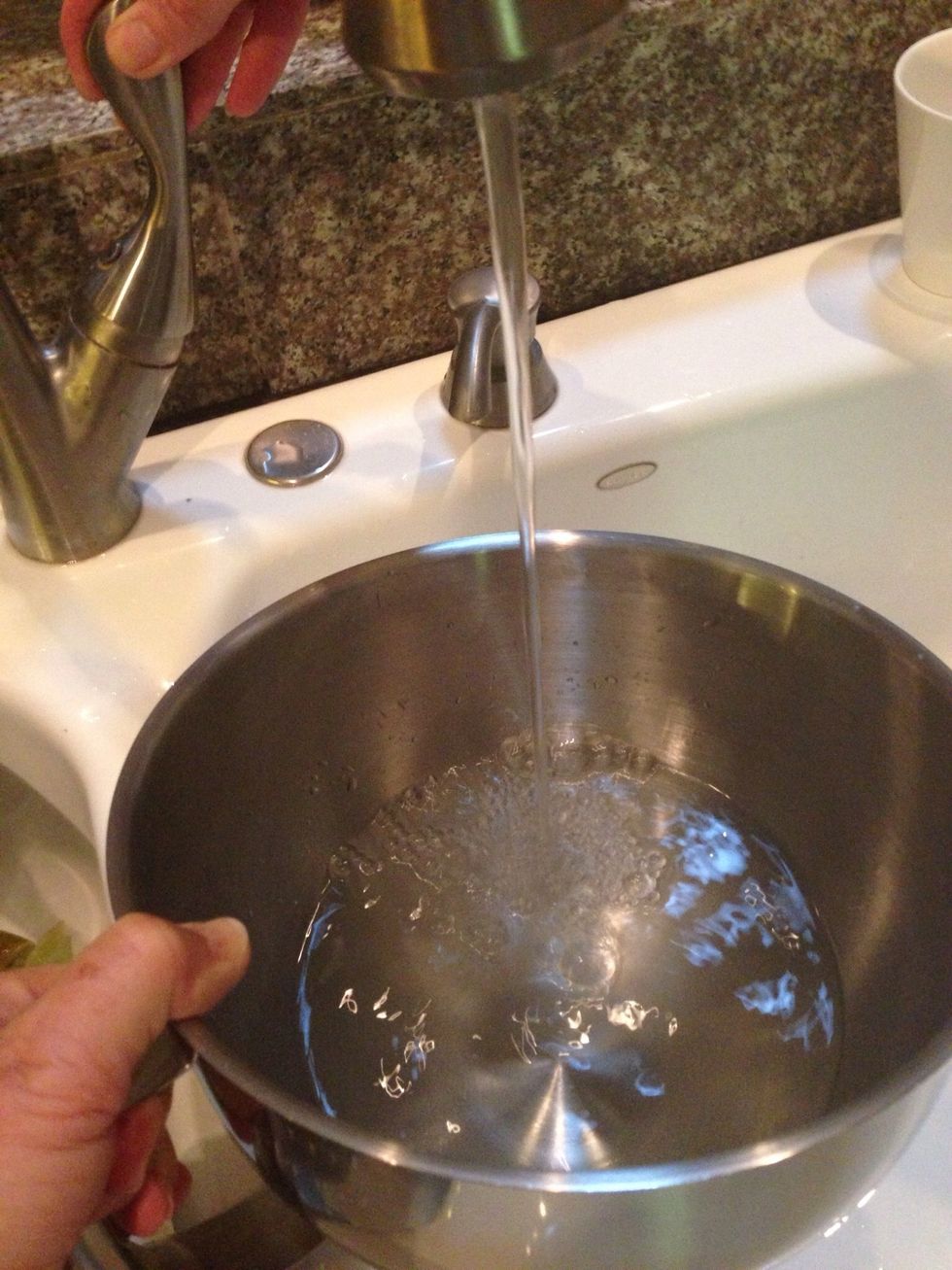 Run some hot water into the bowl of your mixer to warm it up a little - yeast likes it warm!
Dissolve one teaspoon of sugar and the yeast in 1/4 cup of water and set aside until foamy.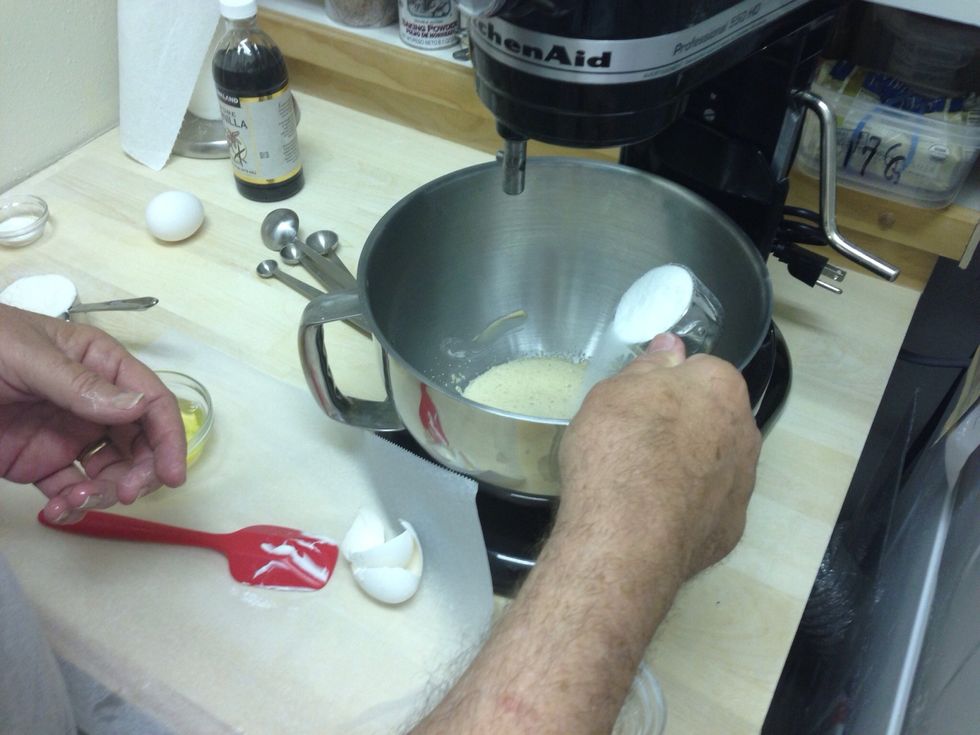 Add 1/3 cup of sugar..........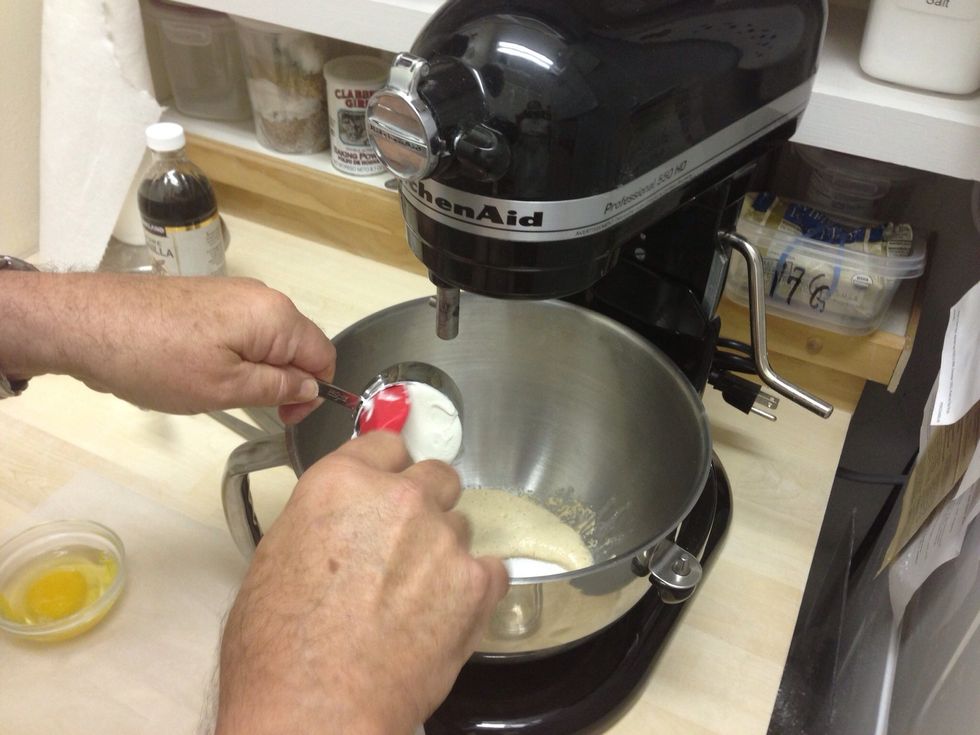 The sour cream.........
Melted butter........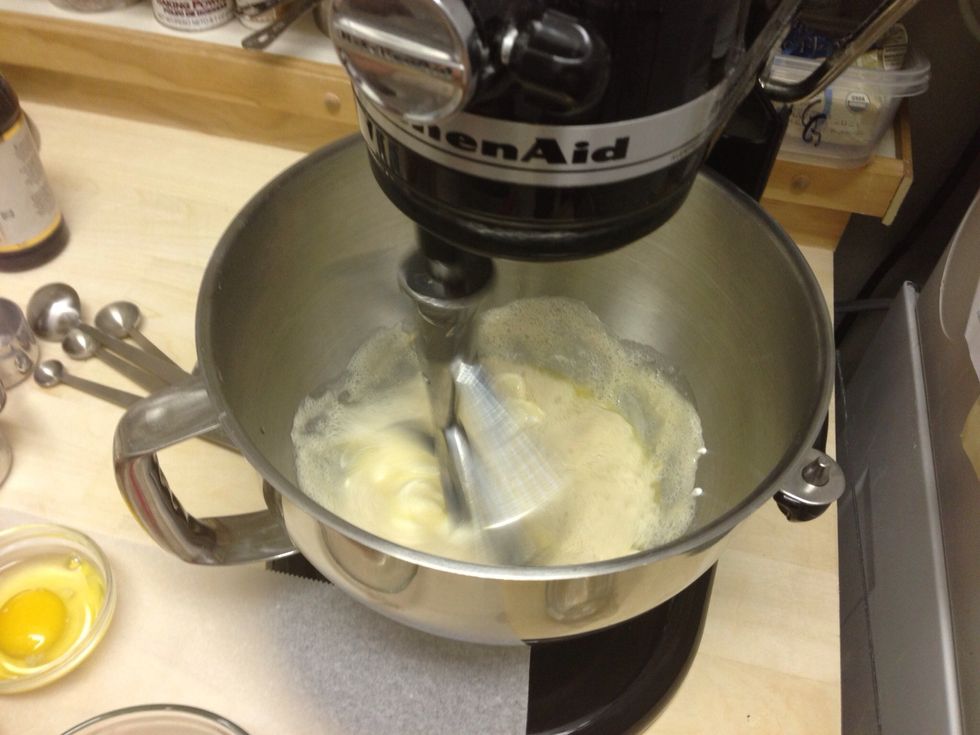 And stir them up a little with the paddle attachment of your mixer.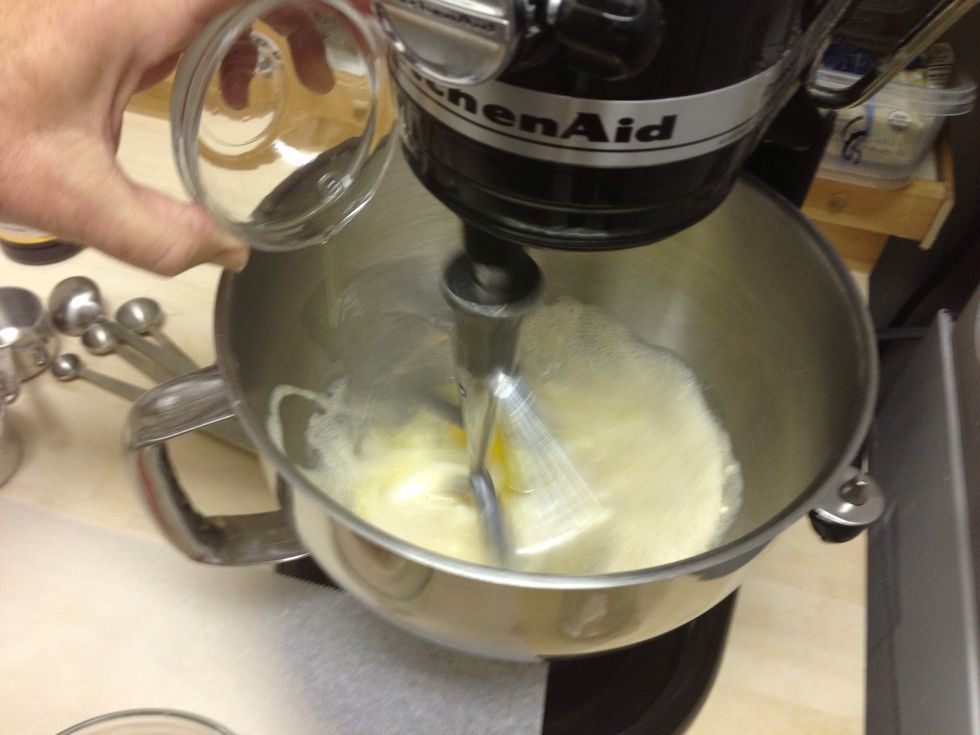 Add the eggs, one at a time and stir until combined.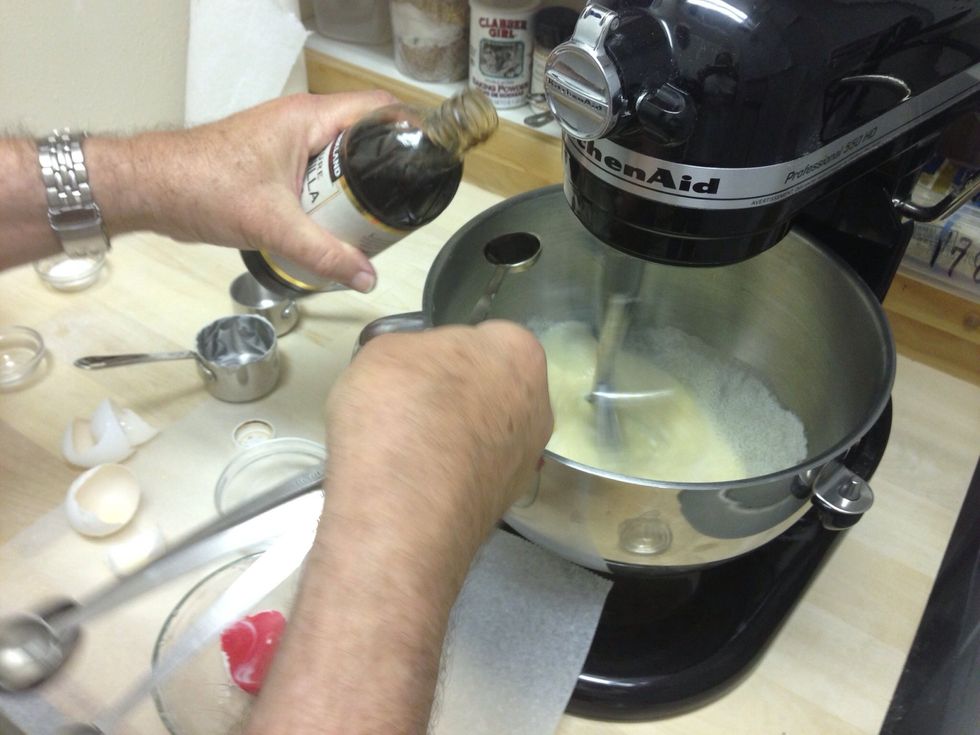 Measure in the 1 teaspoon of vanilla........or so. ☺ I always think a little extra isn't too bad. Then stir everything to combine.
Add two cups of the flour and the SALT to the mixture. It's easy to forget the salt! DON'T!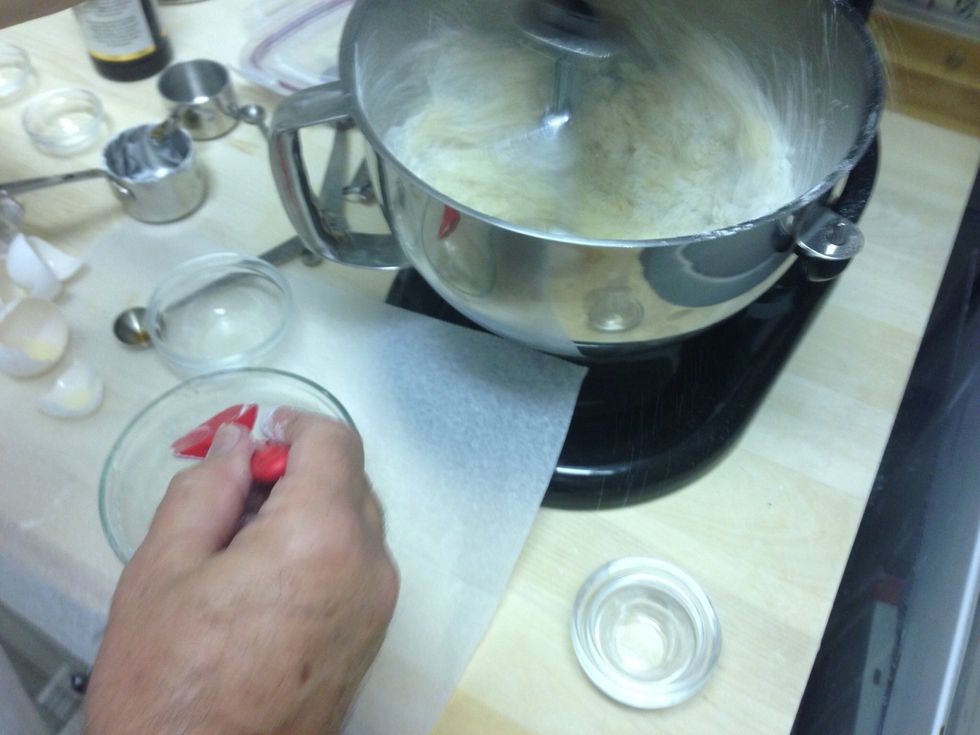 Turn the mixer on at a slow speed to stir in the flour, then increase speed to medium - pretty fast- for TWO MINUTES to whip the dough.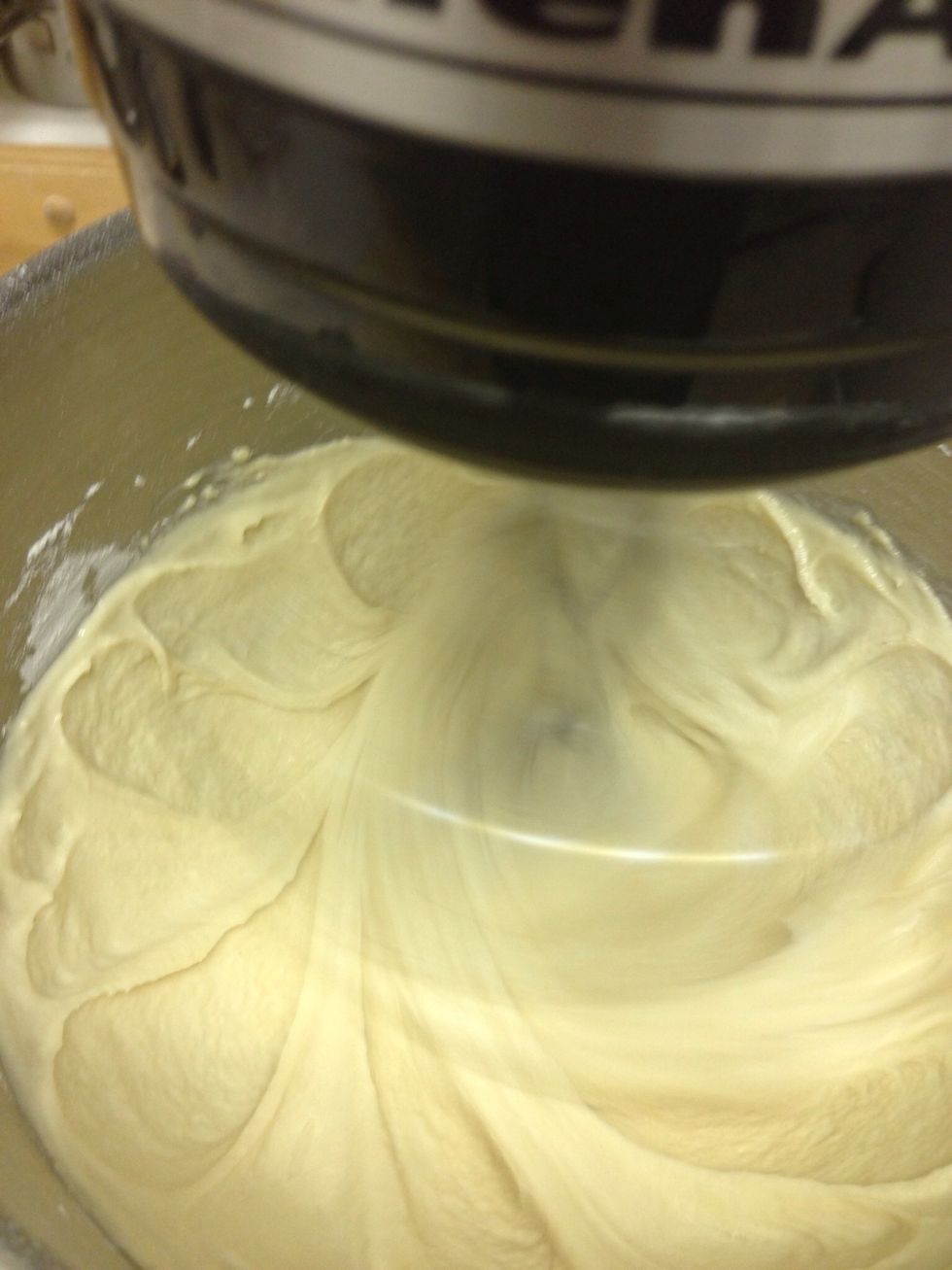 It should end up looking like this. This step is important to create the final texture of the dough and ultimately the final baked product!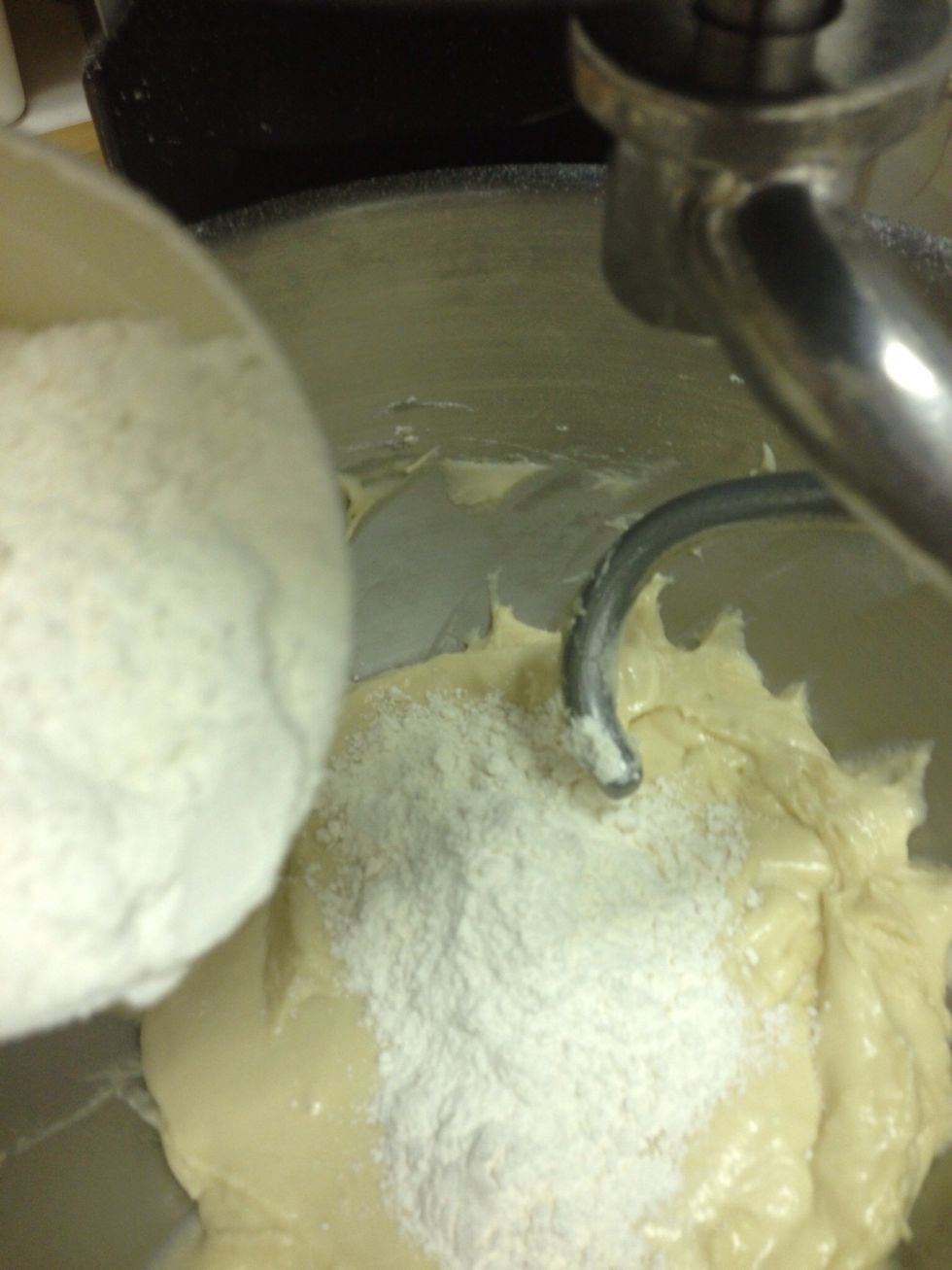 Add 1 and 1/4 cups of additional flour and switch to the dough hook attachment.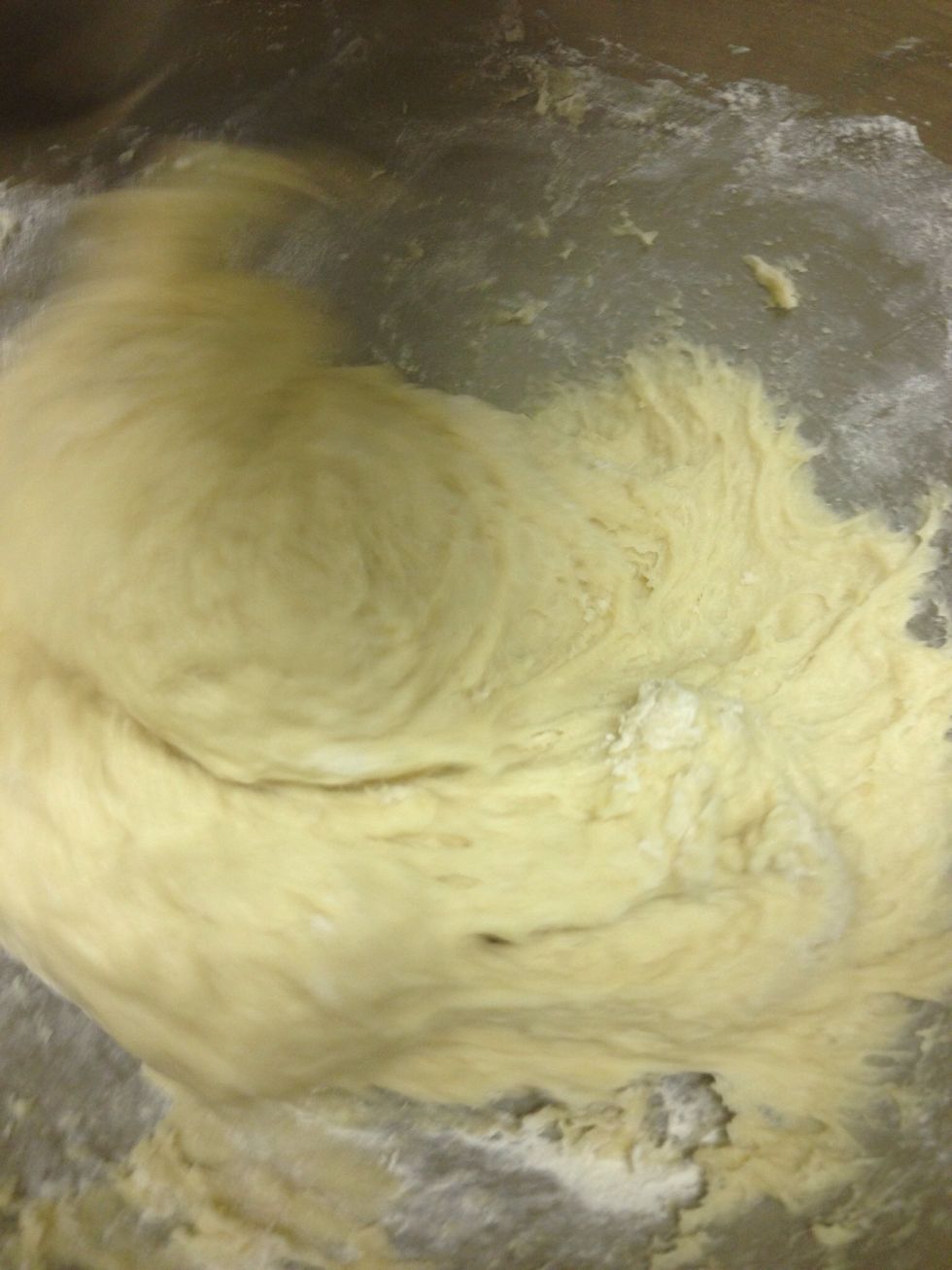 Stir the dough at the second speed of your mixer, adding additional flour a tablespoon at a time until the dough begins to come away from the sides of the bowl.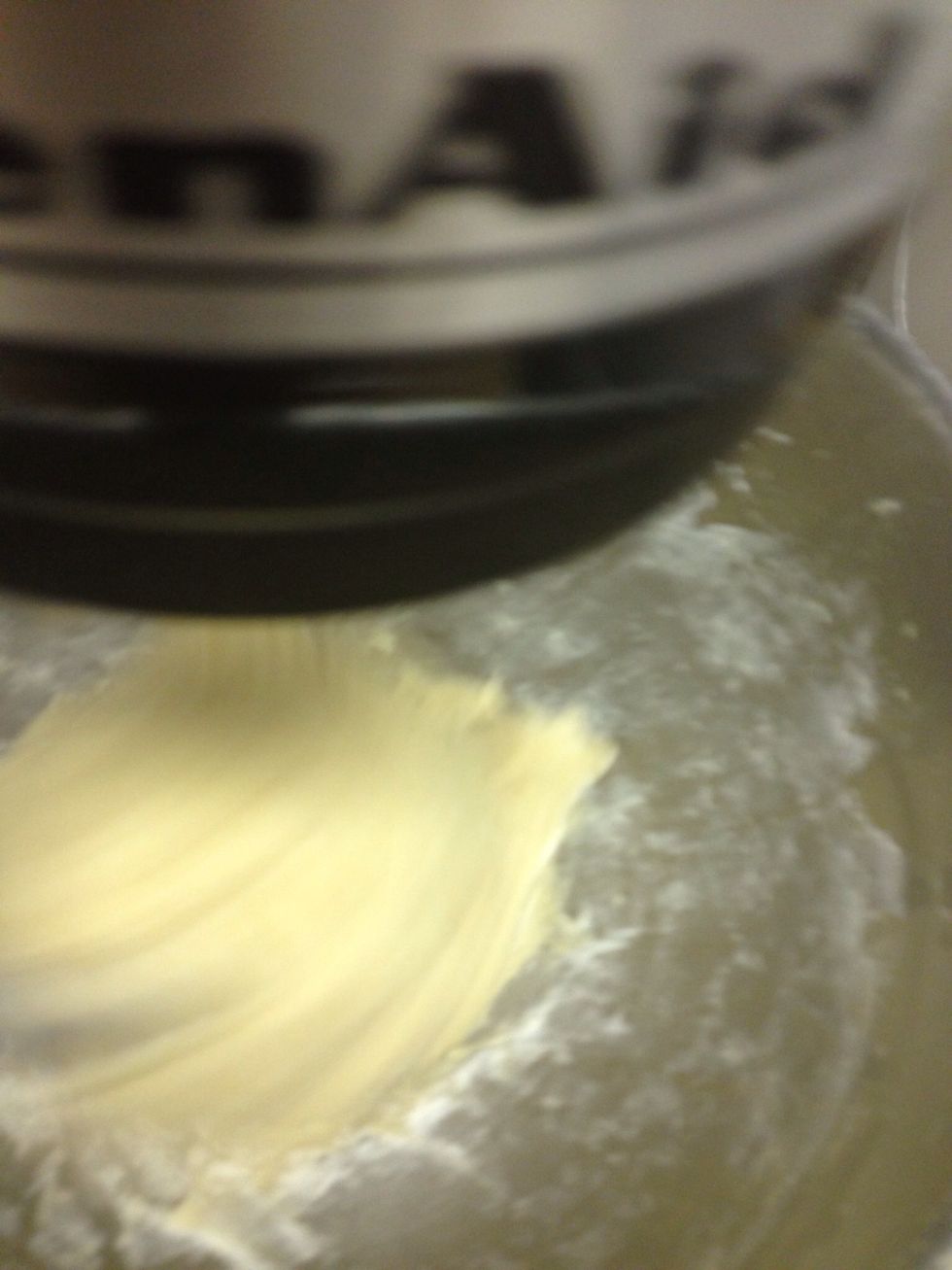 It's almost ready!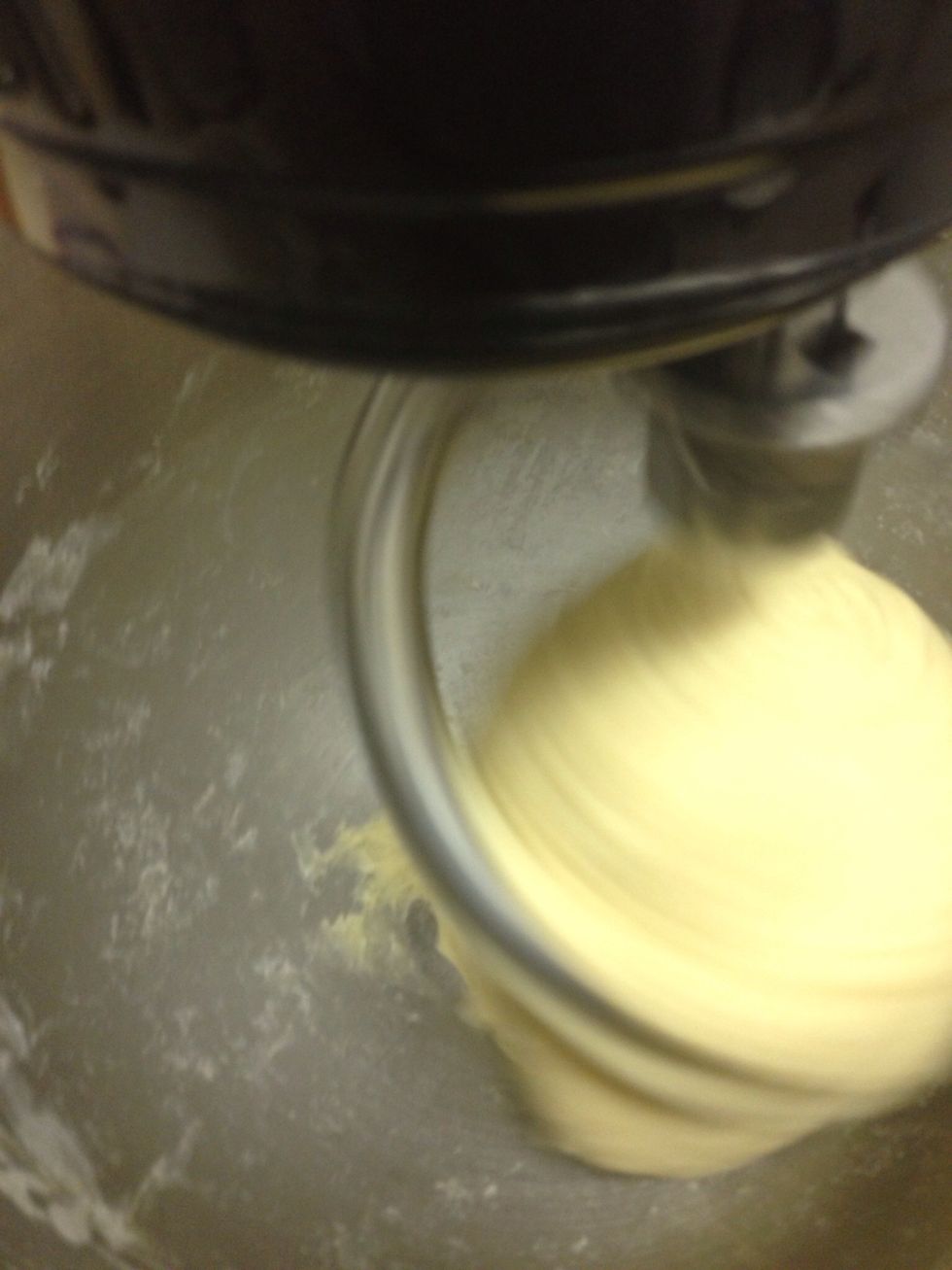 Now it is! The sides of the bowl are clean and the dough is climbing up the hook!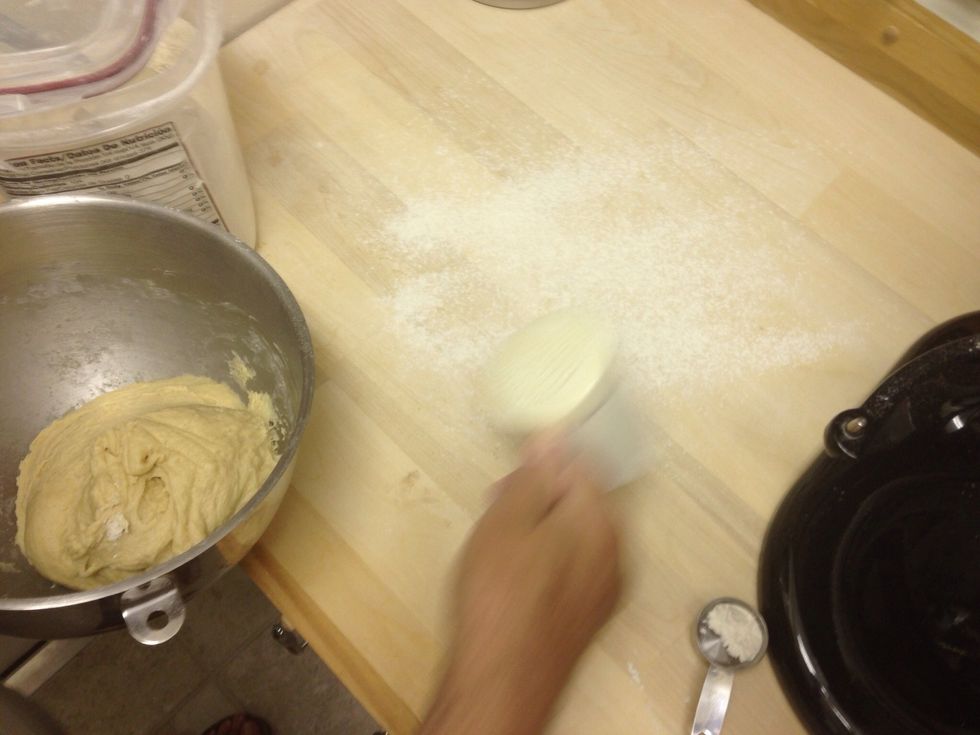 Sprinkle a little flour on your work surface.........
And turn the dough out of the bowl.
The dough should be soft and buttery - it should not stick to your hands at this point.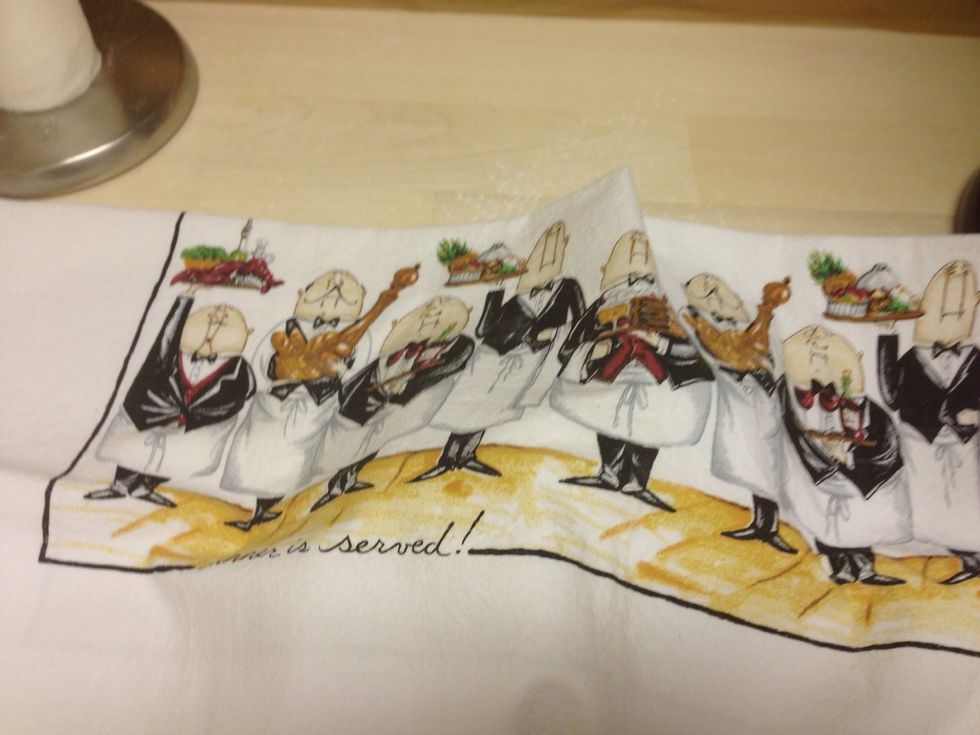 Cover the dough and allow it to rest for...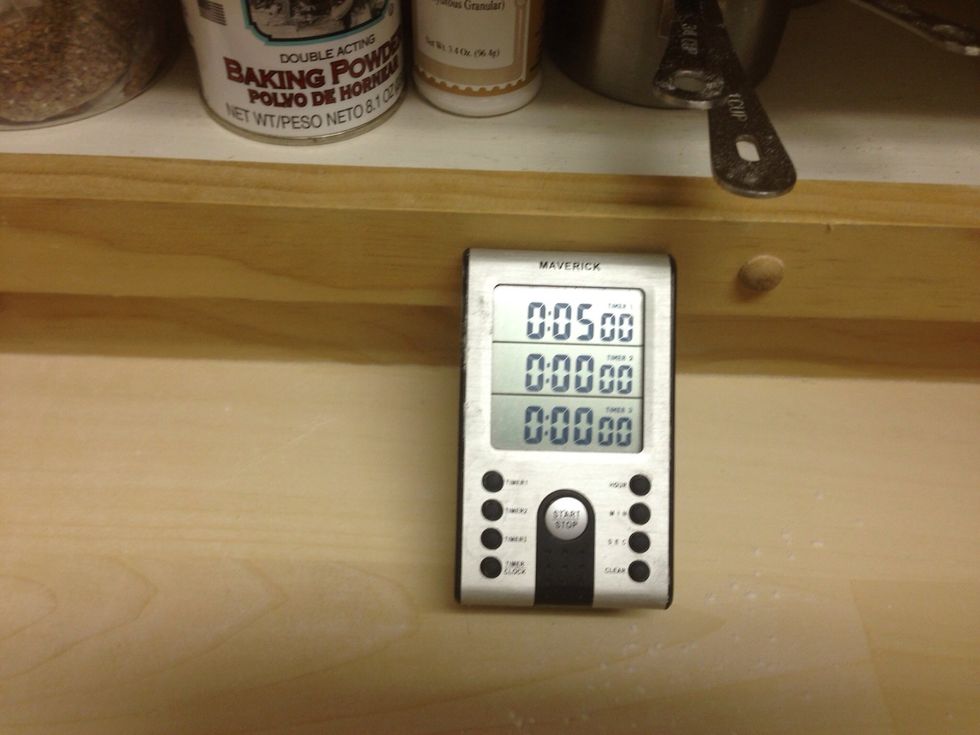 Five minutes.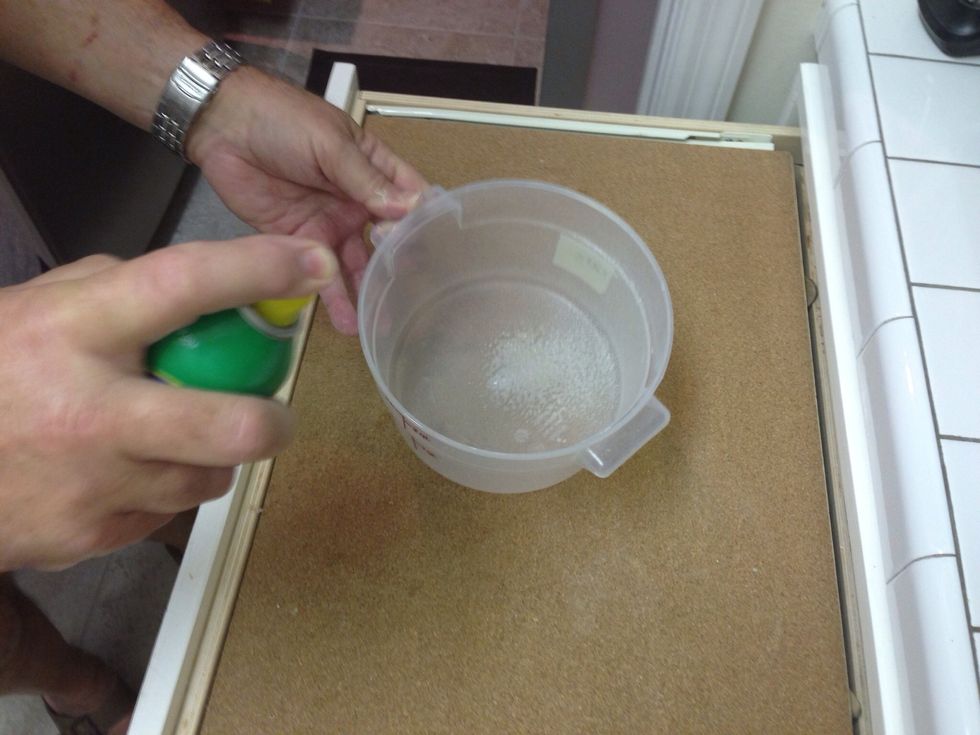 Meanwhile, spray a rising bucket or clean bowl with non-stick spray.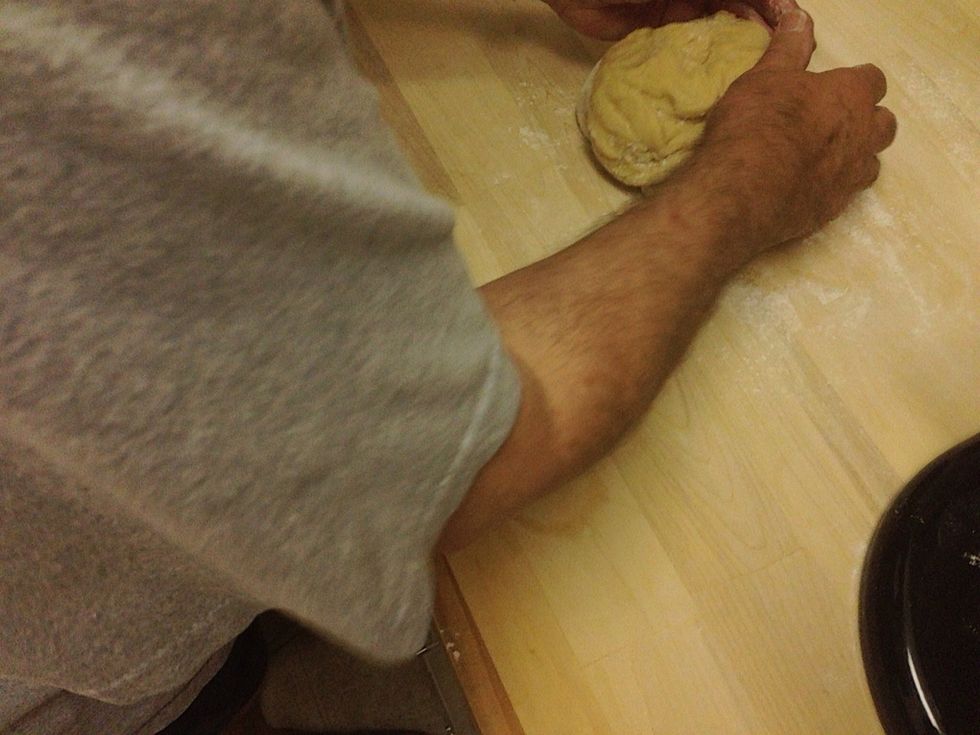 Knead the dough.....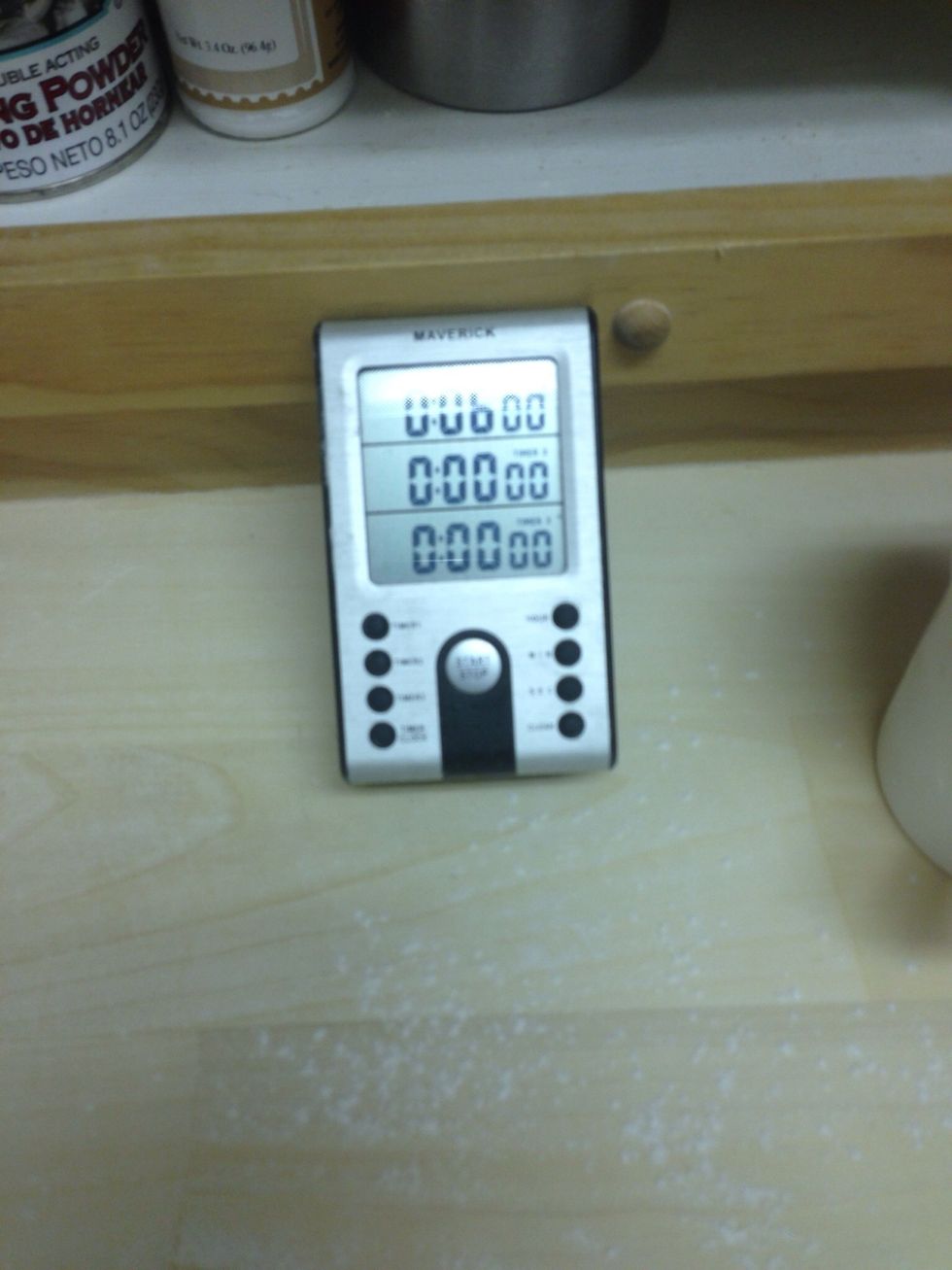 For about six minutes..........if you used a KithenAid or other heavy duty mixer, it might take much less kneading to bring your dough to the smooth elastic stage you're looking for.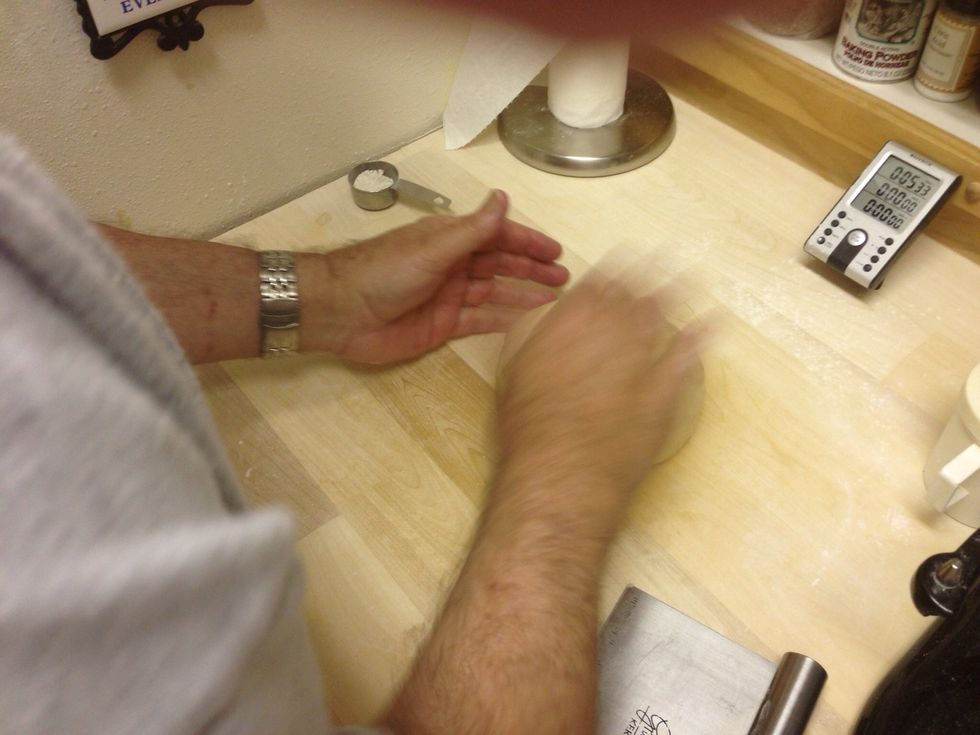 Done kneading! It,didn't take 6 minutes only about 3, but it depends on the efficiency of your mixer.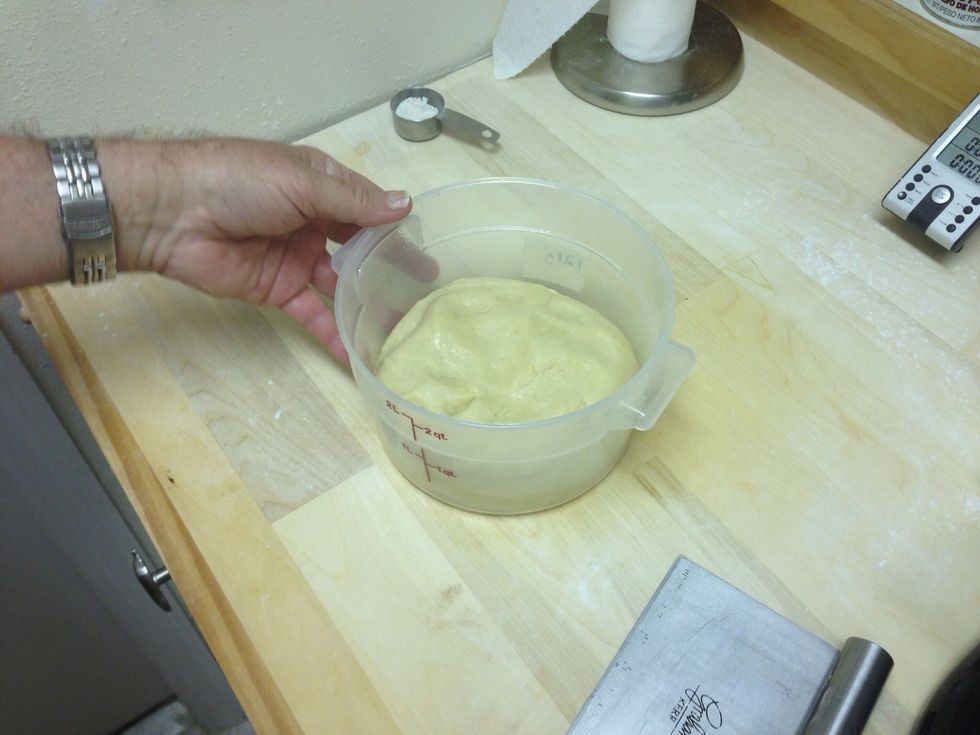 When you are done, place the dough in the sprayed container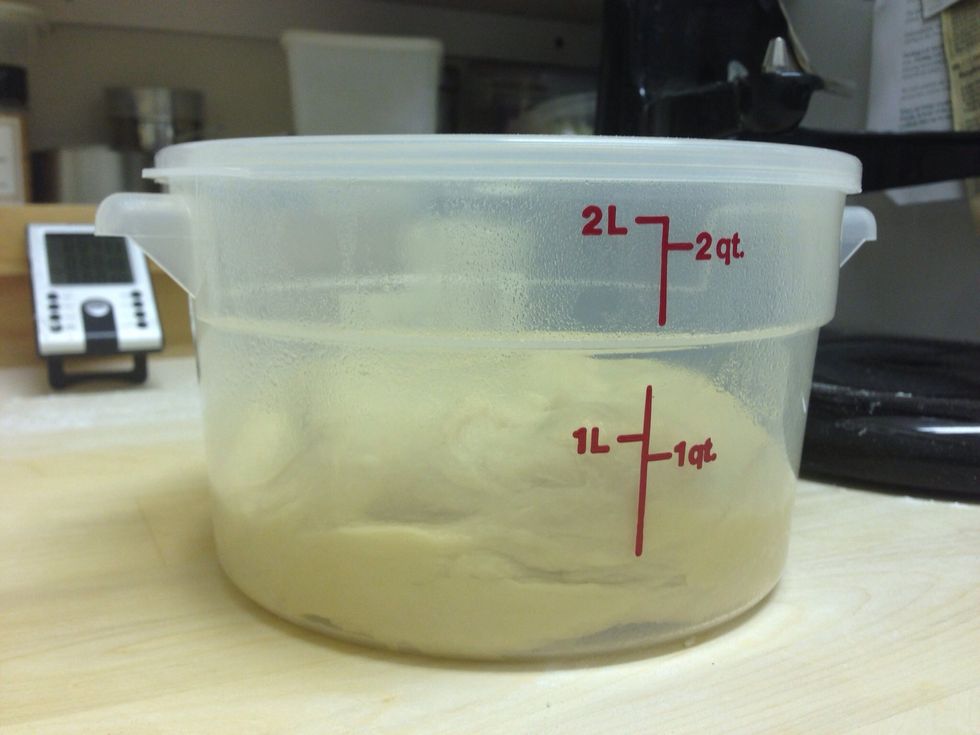 I like these rising buckets because they show the starting volume of the dough - it's easy to tell when it's about ready and the covers are not airtight, but keep the dough from drying out.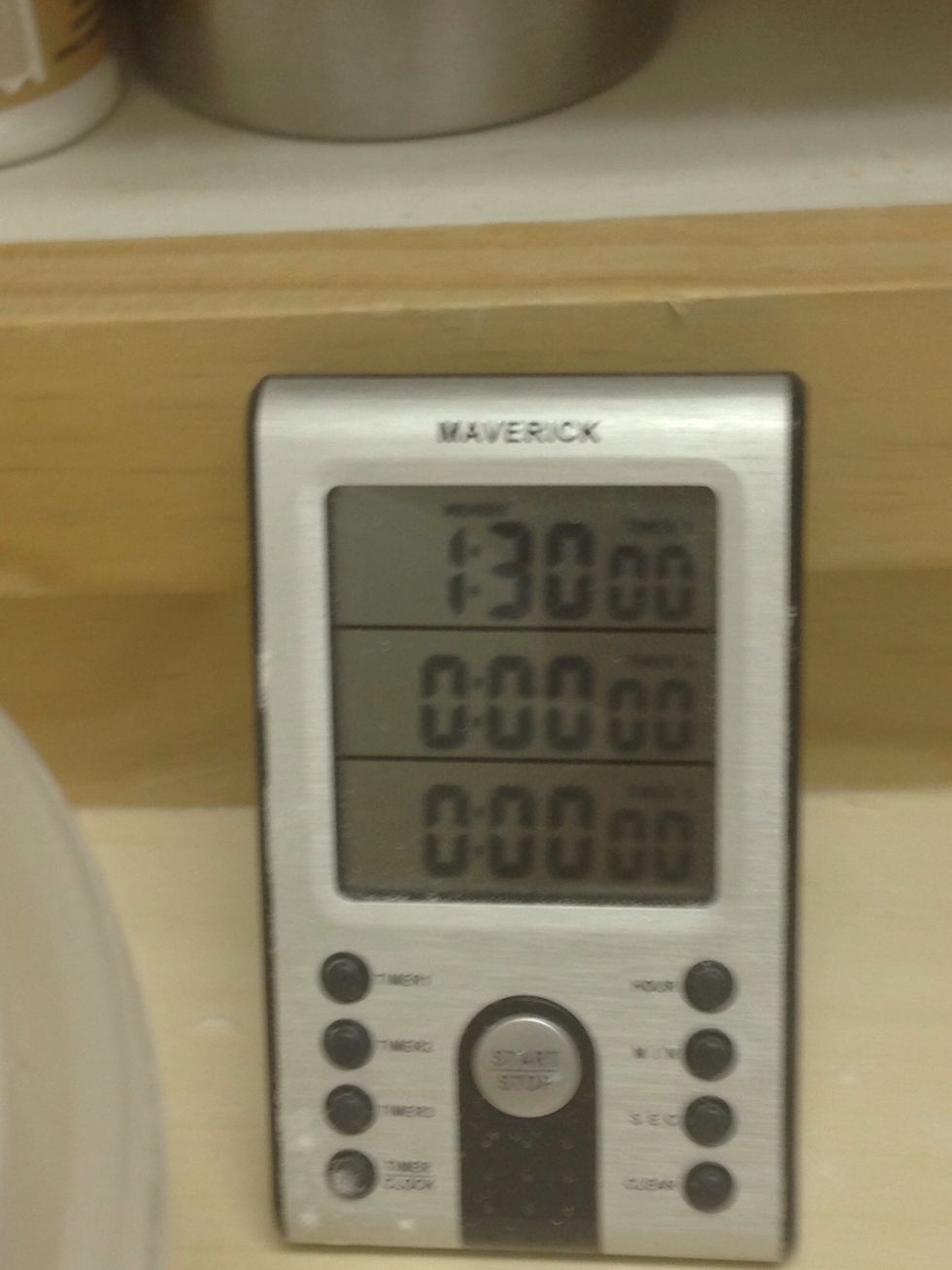 Set the timer for an hour and a half, but keep checking the dough! It's not the clock that tells when it's ready, it's the dough!😄
It didn't take the full time to double in volume - great yeast equals happy dough!😃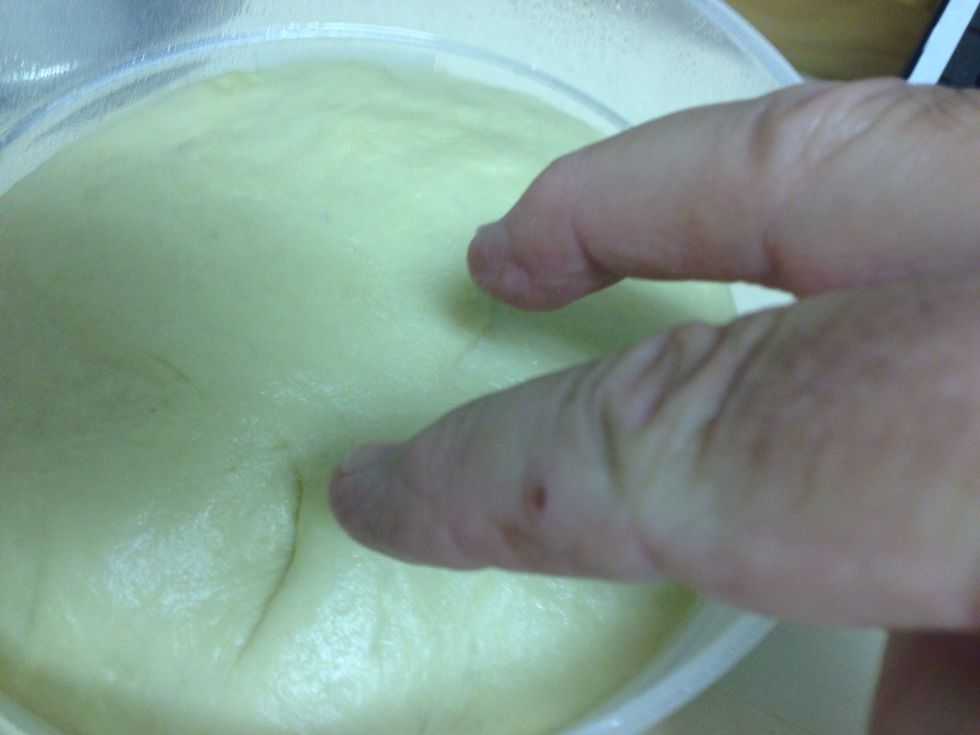 Poke two fingers about an inch into the dough.......
If the dimples stay, the dough is ready! Now on to the good stuff! Bake something good with it!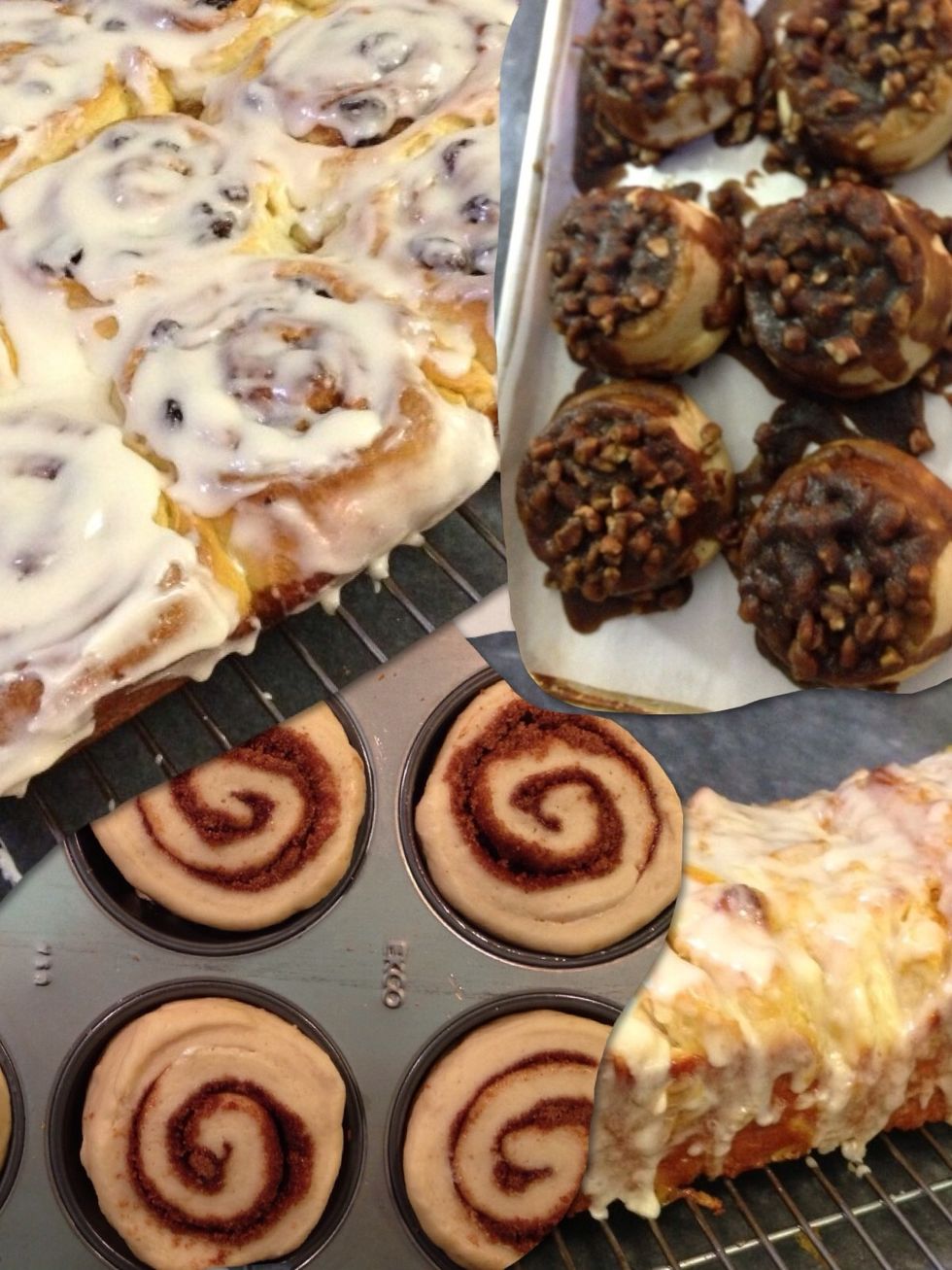 Some of the good things we will make with this dough! Coming VERY soon - the best cinnamon rolls!😄
3 1/4 - 3 3/4 cups All-purpose flour
1/2 cup Sour cream, room temperature
1/3 cup Unsalted butter, melted
2 Eggs room temperature
1/4 cup Warm Water
1 TBSP Active dry yeast
1 tsp Kosher salt
1/3 cup + 1 tsp Sugar
Oil or non-stick spray for the bowl