This is just a simple example of homemade sushi enjoy! You can gather the ingredients from asian supermarkets easily.
28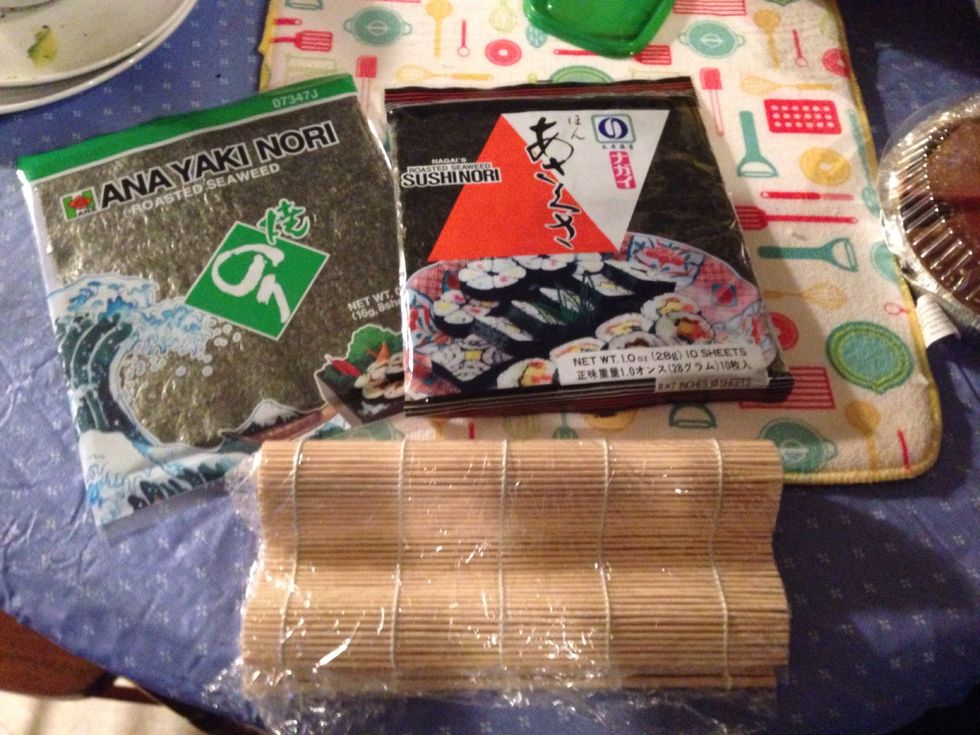 Seaweed and bamboo is very important for making sushi. Make sure to cover the bamboo with plastic wrap.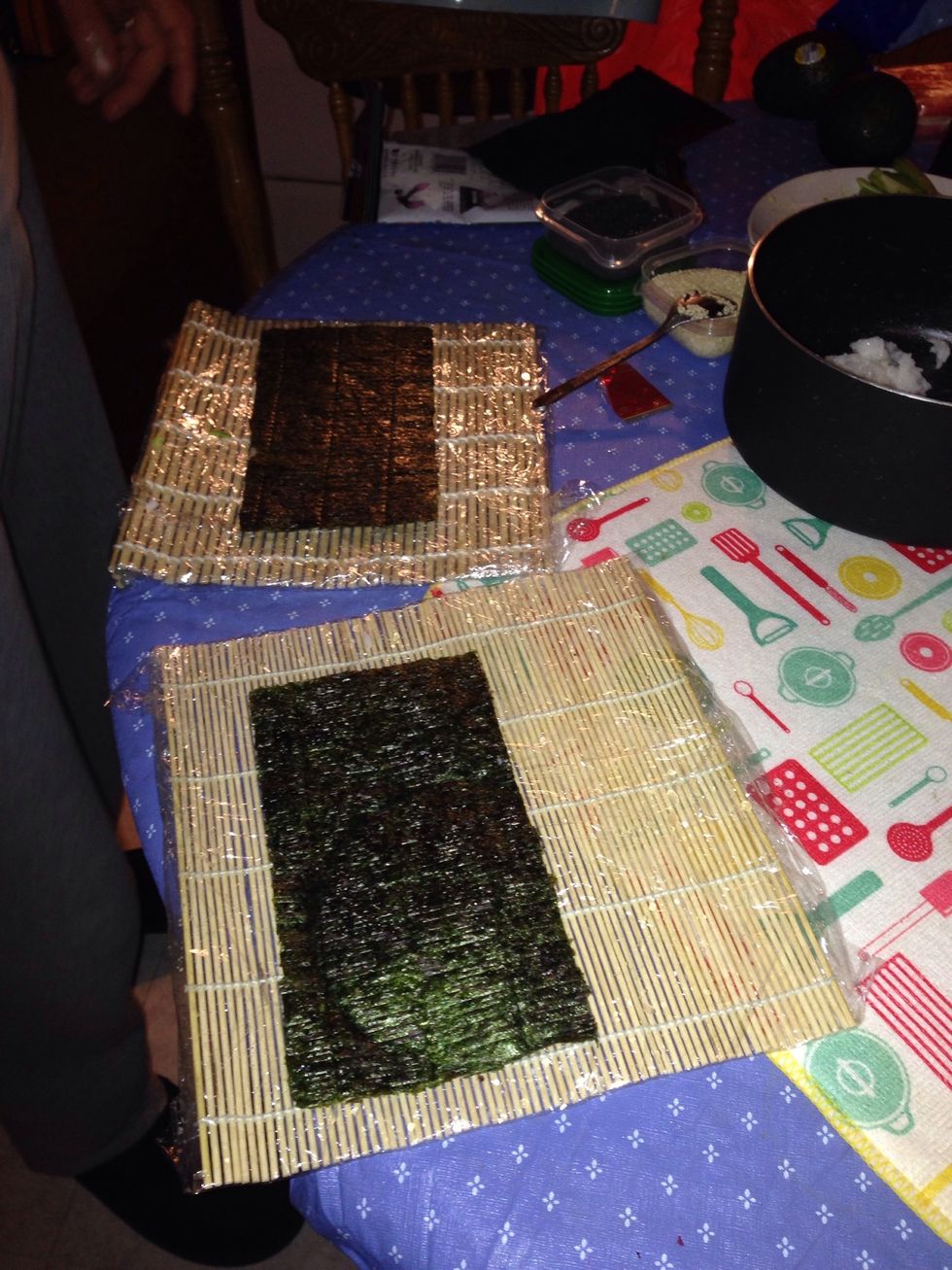 Well we are going to gather all the ingredients, cook the rice, cut the vegetables you are ready to roll then.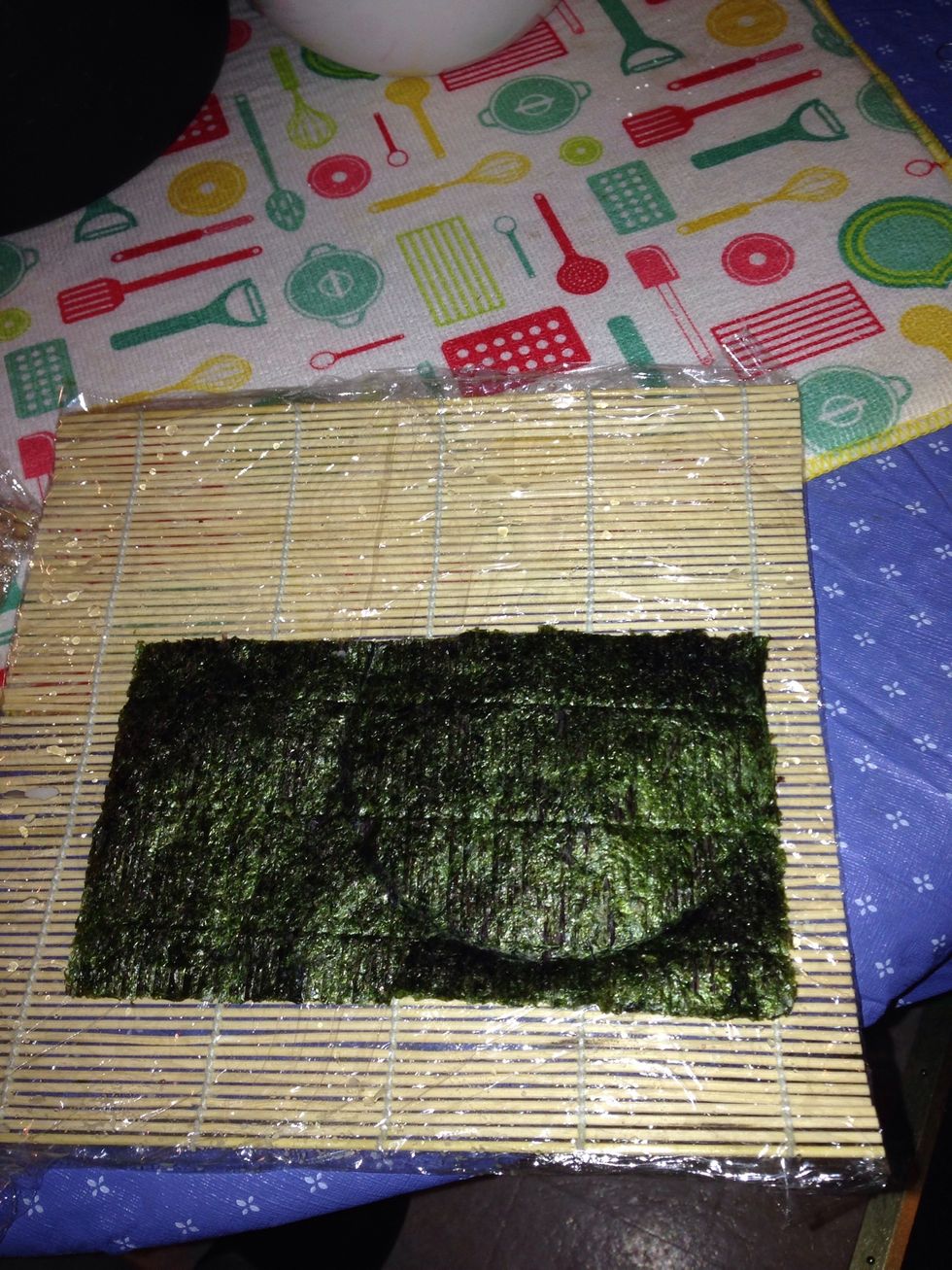 After the rice is fully cooked let it sit for 5-10 min then add 1 tbs of rice vinegar right into it. Before start rolling get a bowl of water, every time you grab some rice u'll to get your hands wet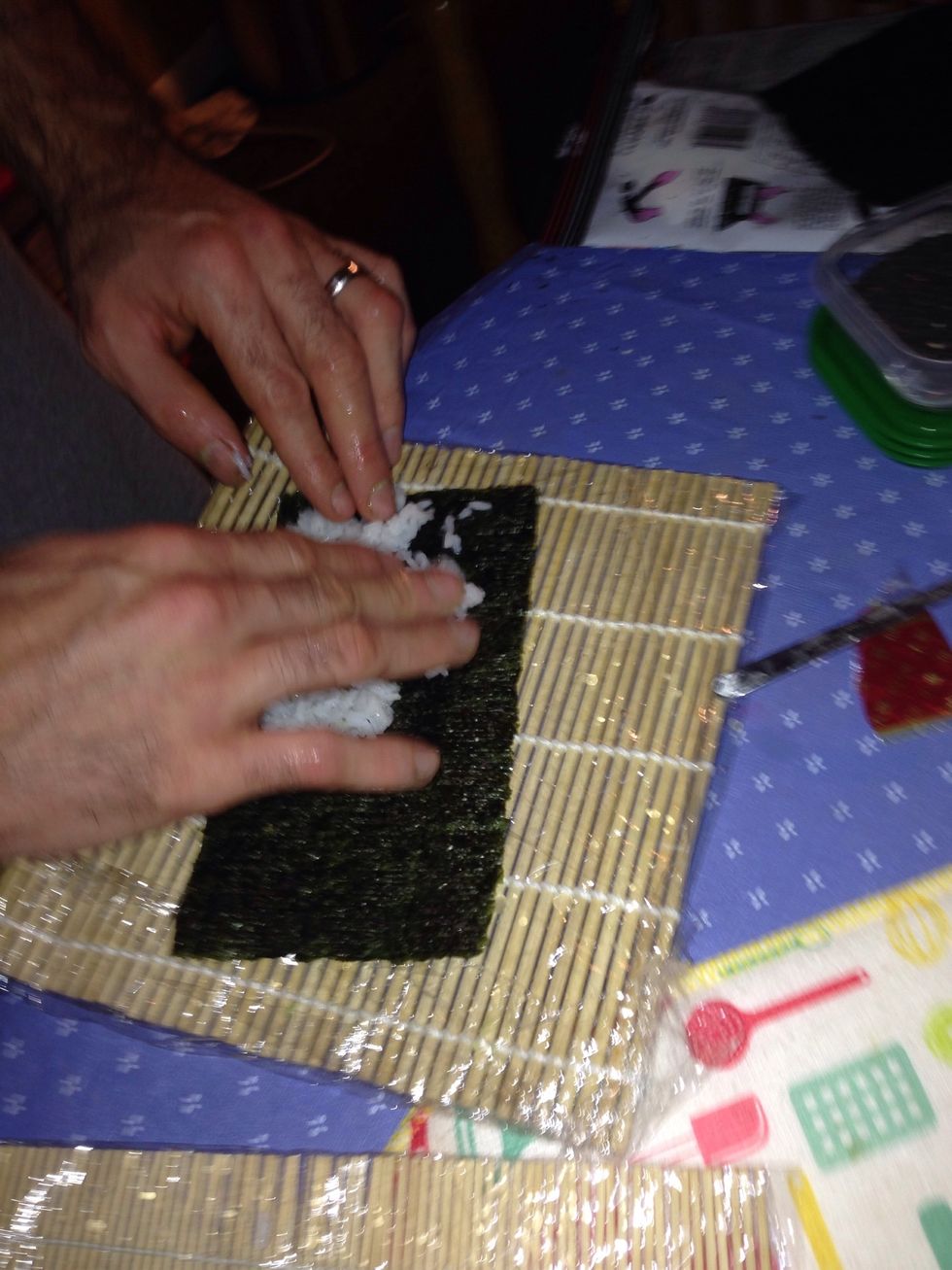 Wash your hands a little bit and grab a little bit of rice not too much just enough to cover the seaweed leave some space empty on the top of seaweed. It can let u seal the roll easier.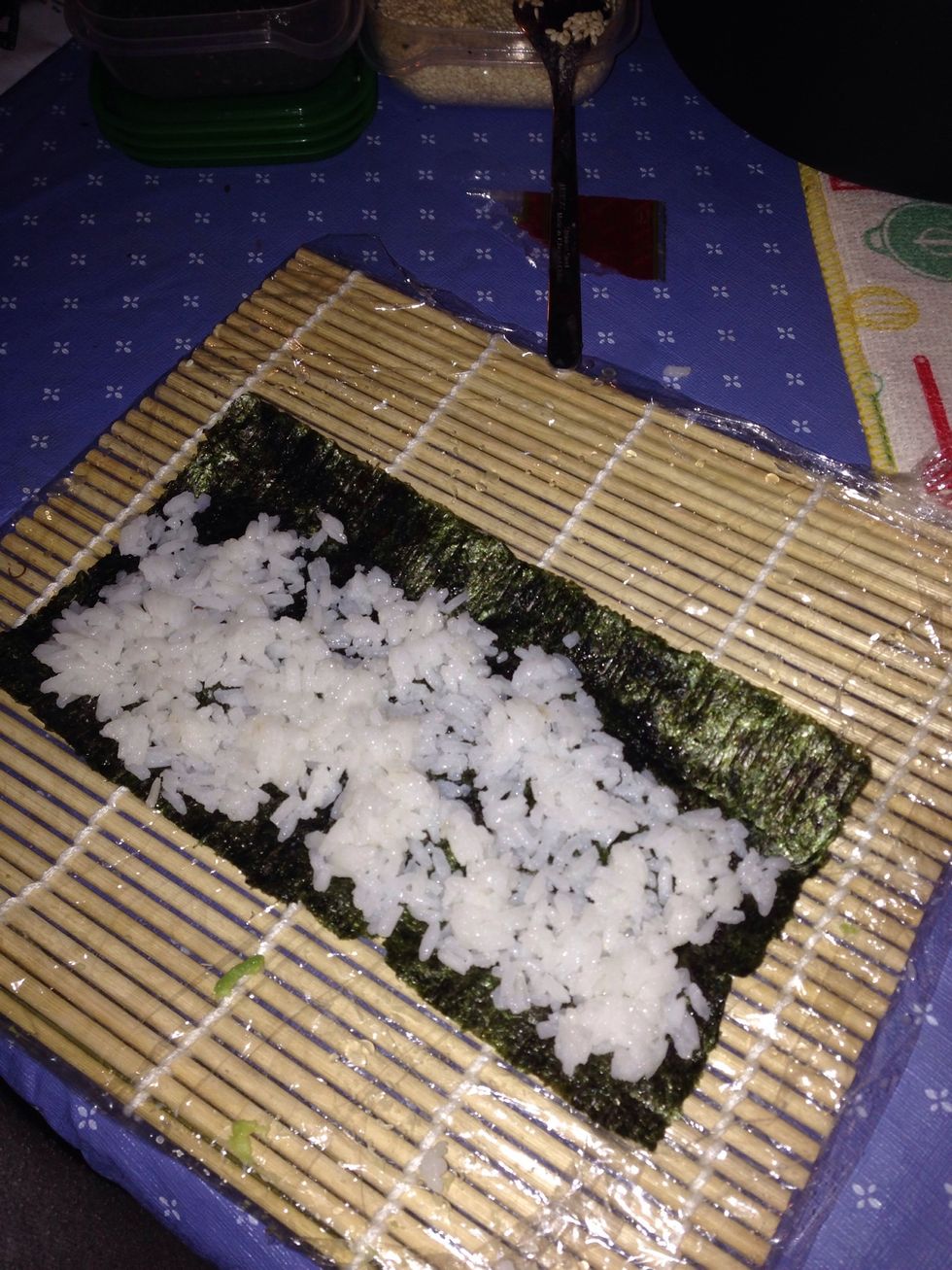 After laying down some rice sprinkle some white and black sesame then flip the seaweed over. I like rice facing outside but u can keep it inside too up to you.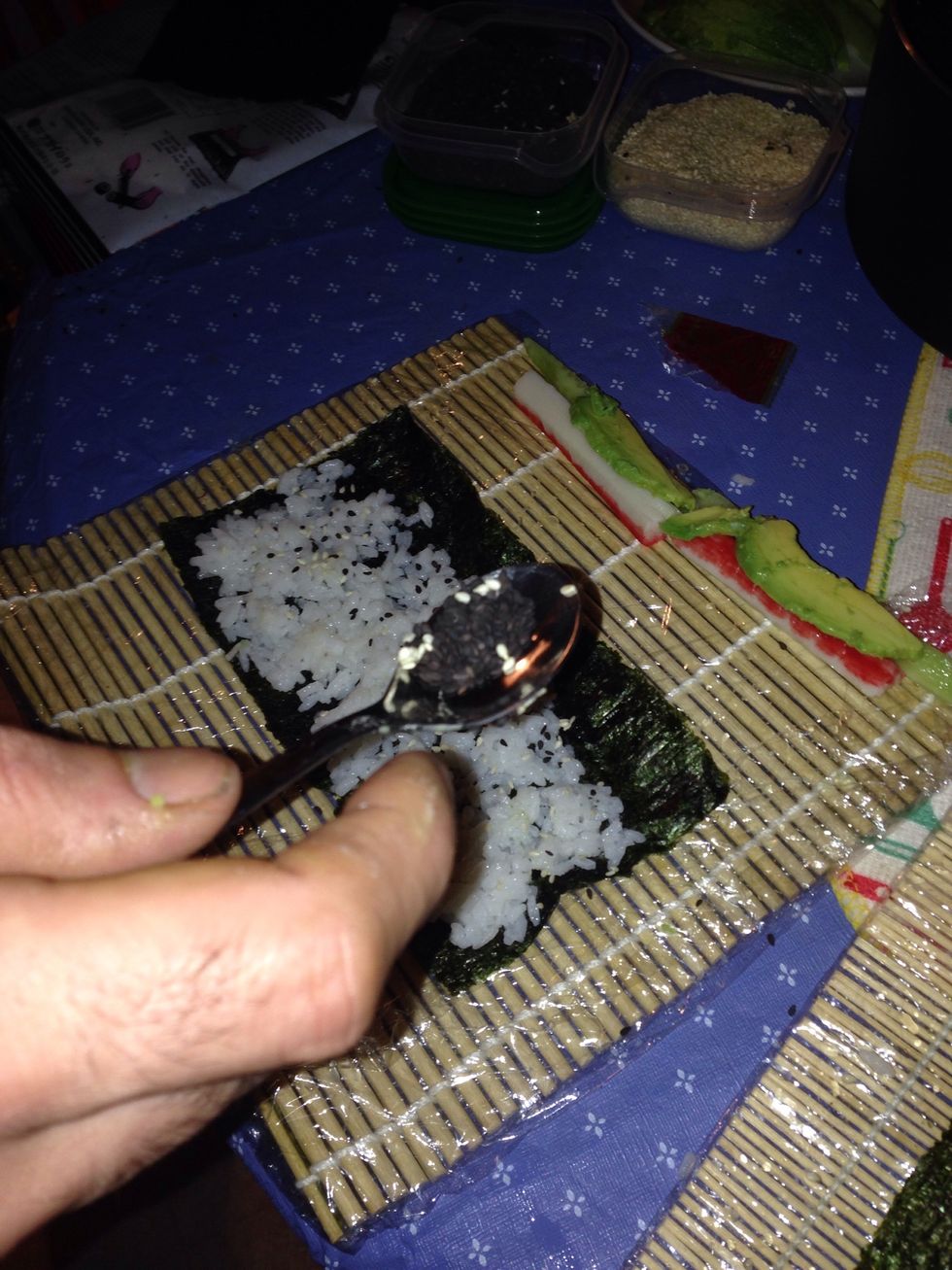 Add sesame seeds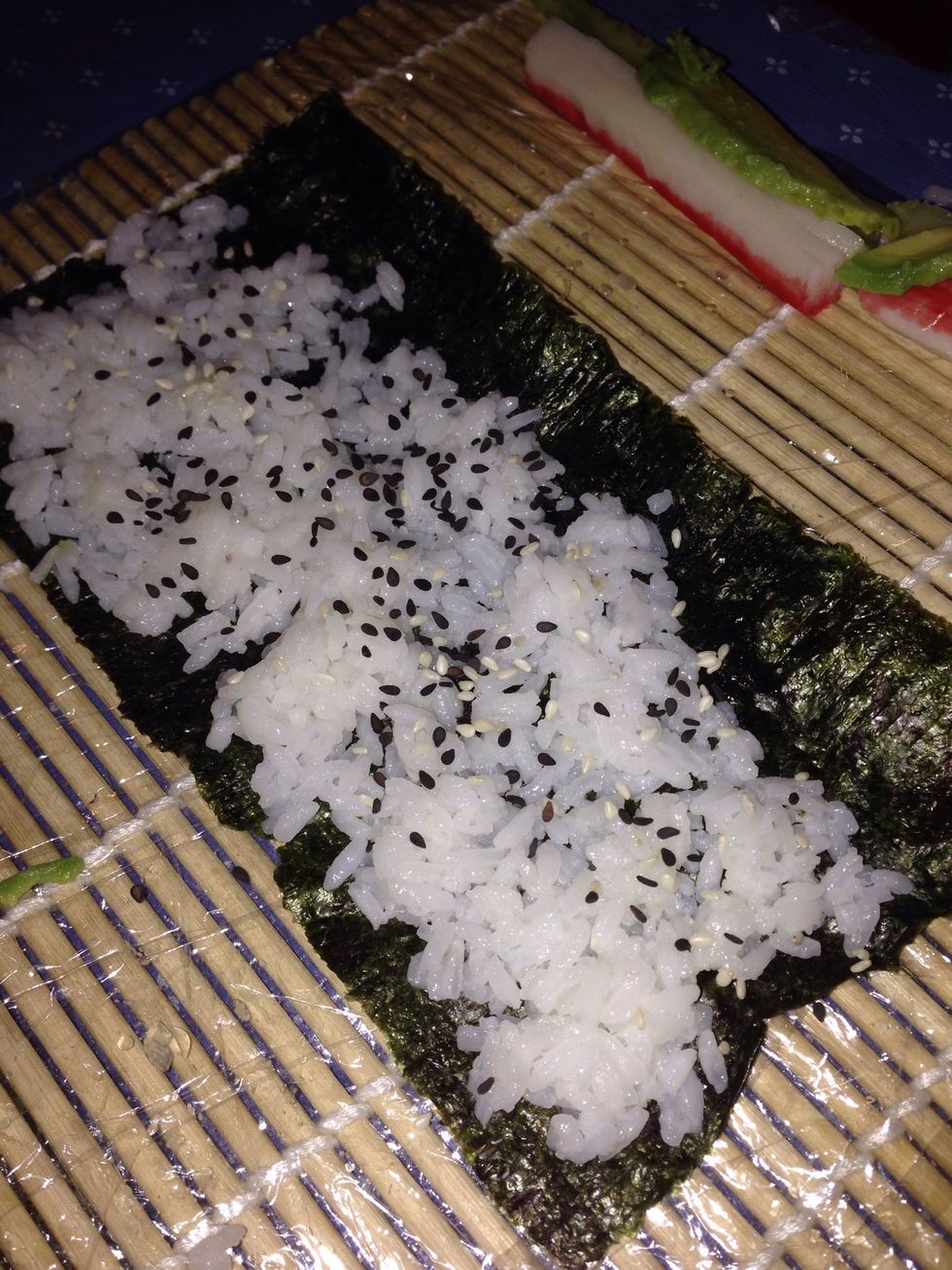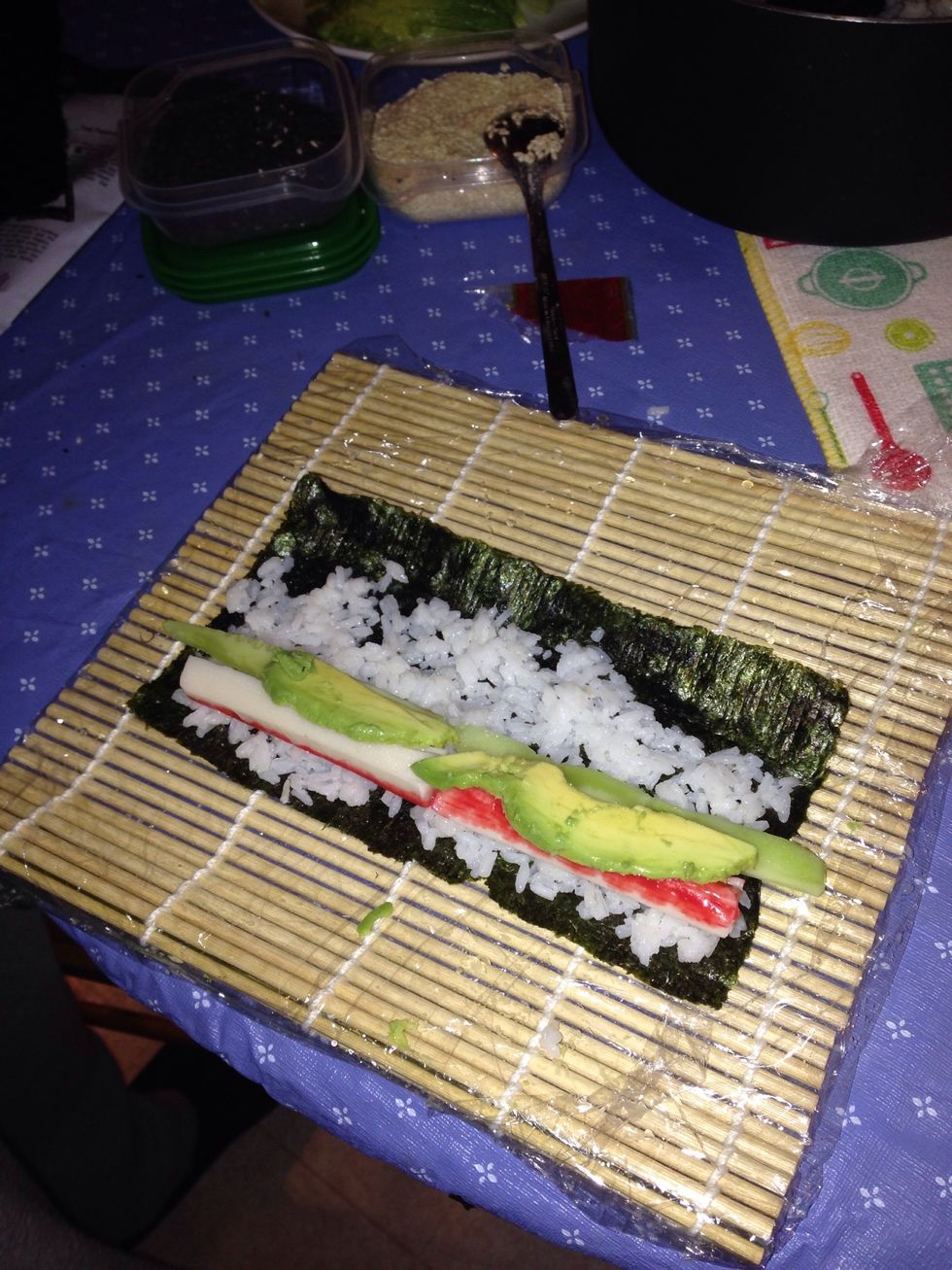 As i said this ones outside will be seaweed.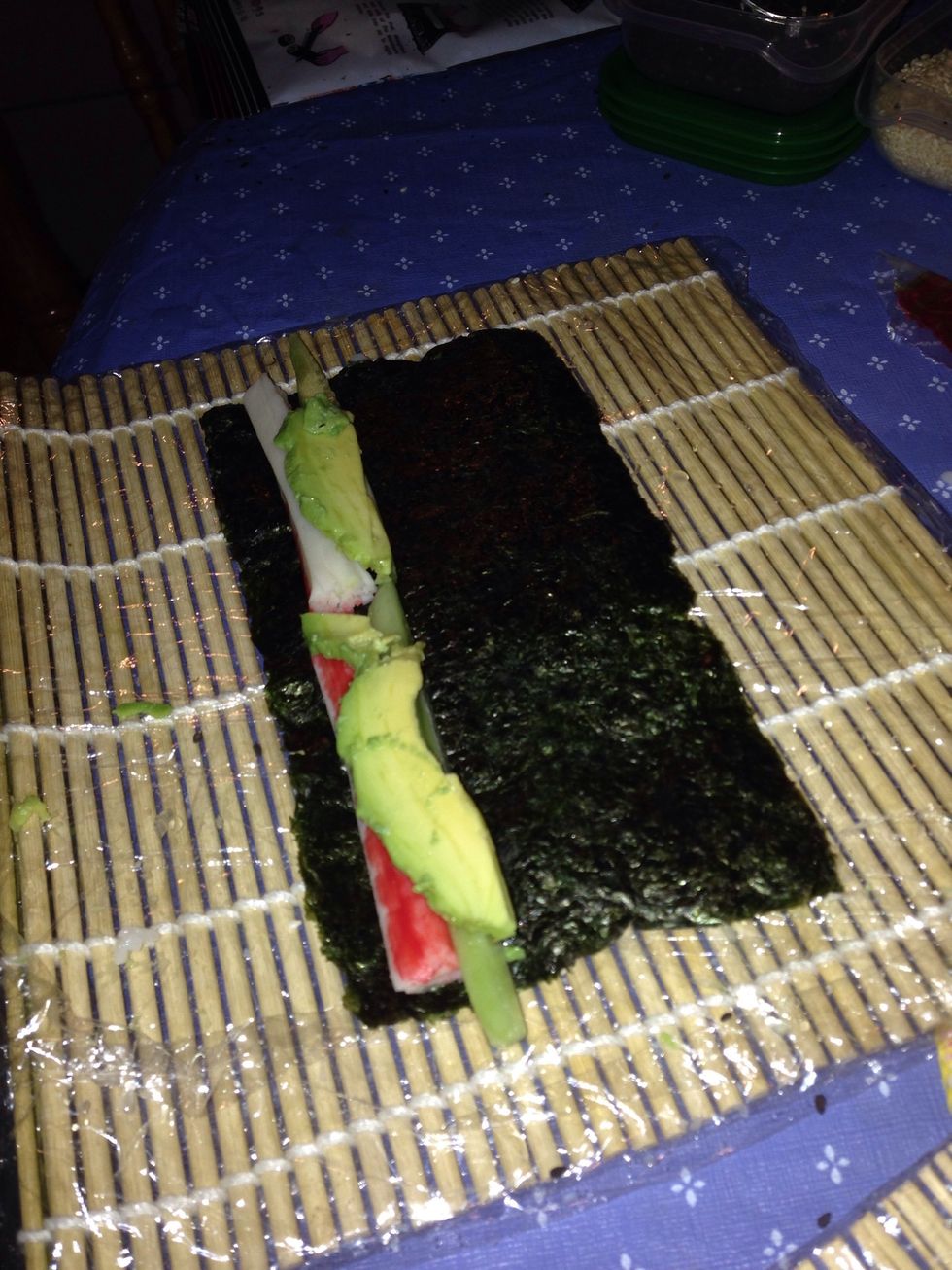 And this one the rice will be outside of the roll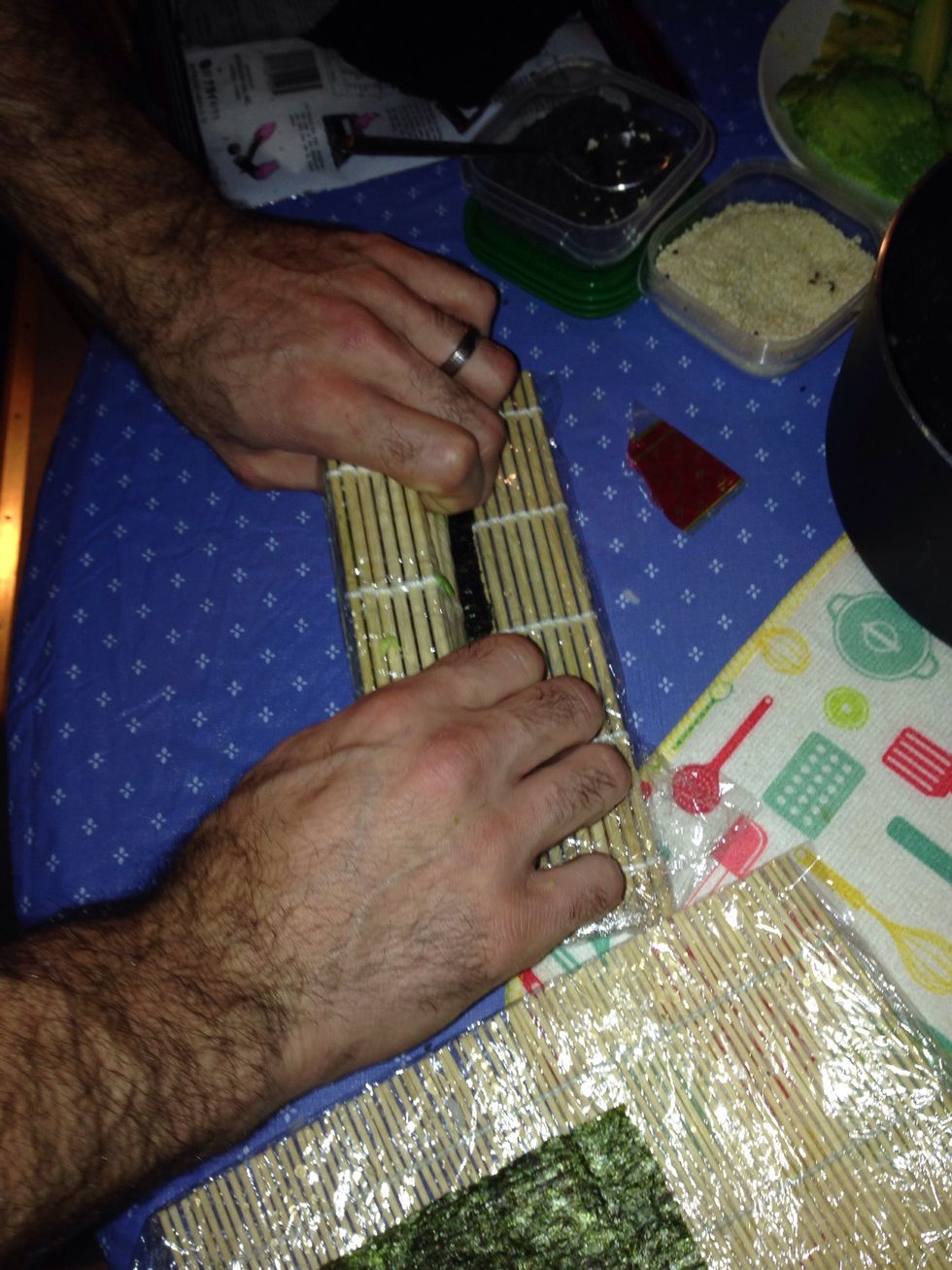 Rolling is the key step. Don't use too much force or you crush it. Make sure you keep everything inside the roll.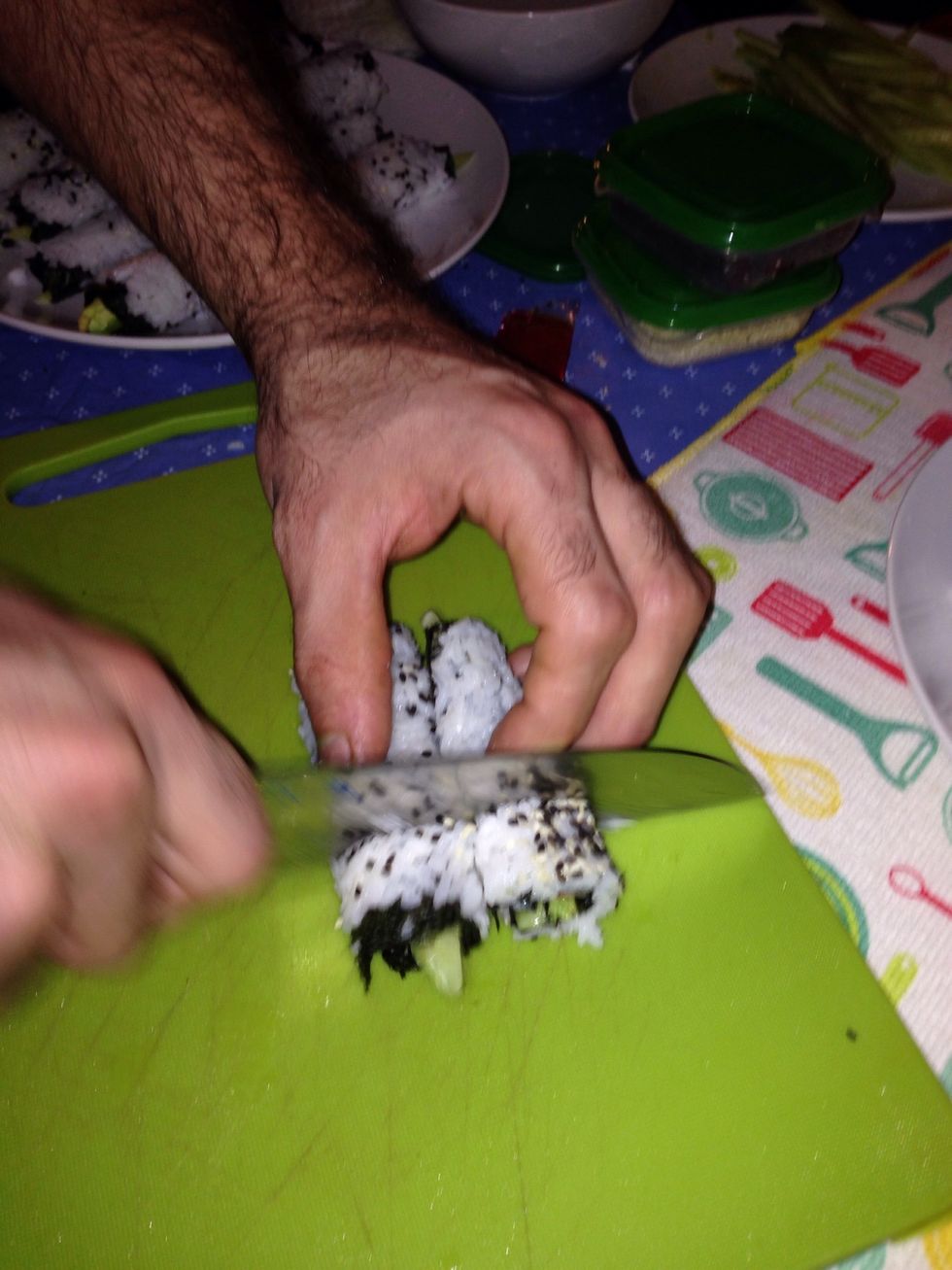 Make sure the knife you gonna use for cutting is sharp and wet. Because rice is sticky and gonna cause knife gets dirty after every cut so use that bowl of water to get your knife wet.
Crab meat
2.0 Avocados
2.0 Cucumber
1.0c Rice
1.0Tbsp Rice vinigar
0.0tsp Sugar
1.0c Water for rice
Seaweed
Bamboo to roll the sushi