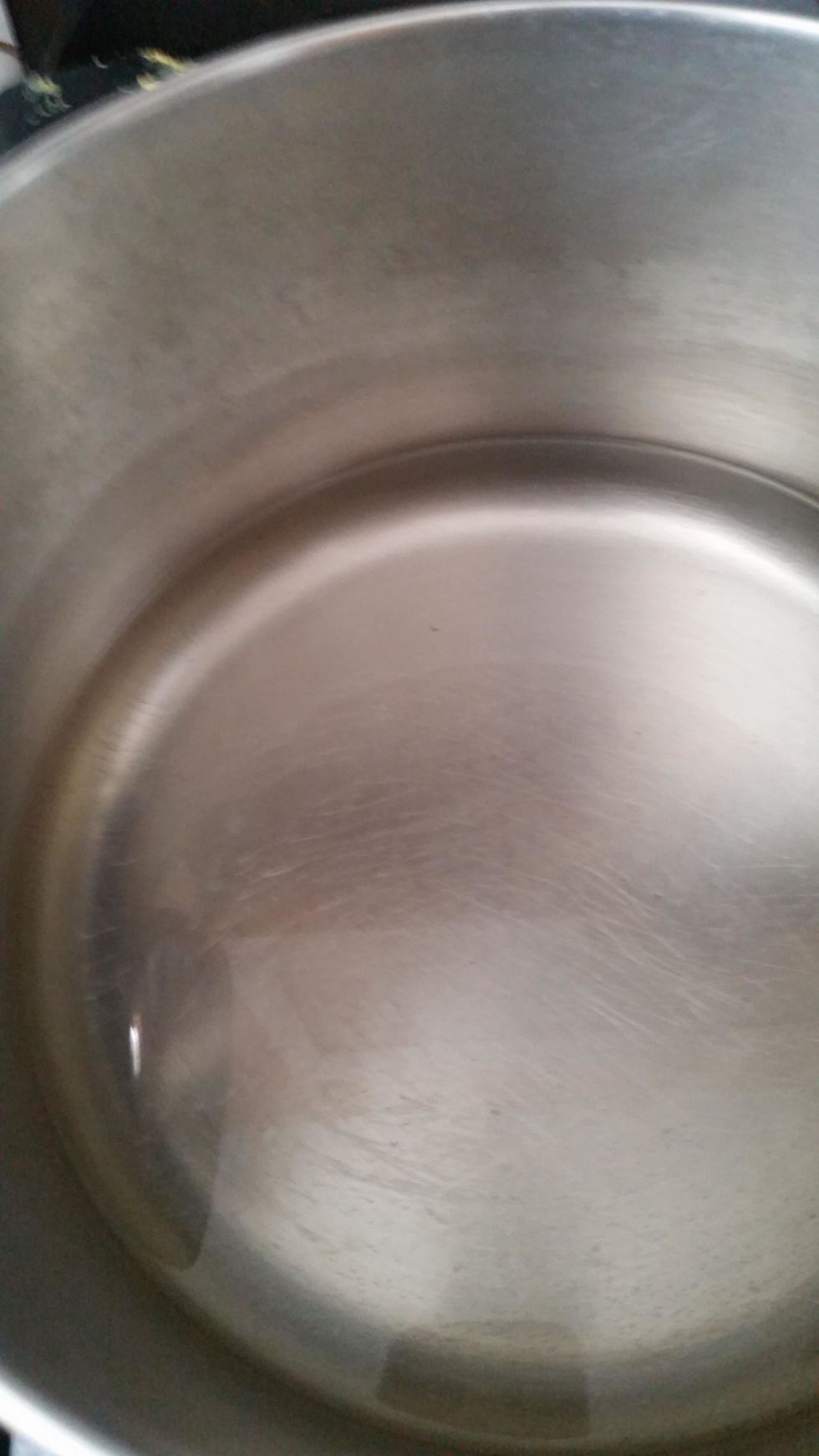 Large stock pot. Water... about 5 cups. Place on stove, turn stove on to med.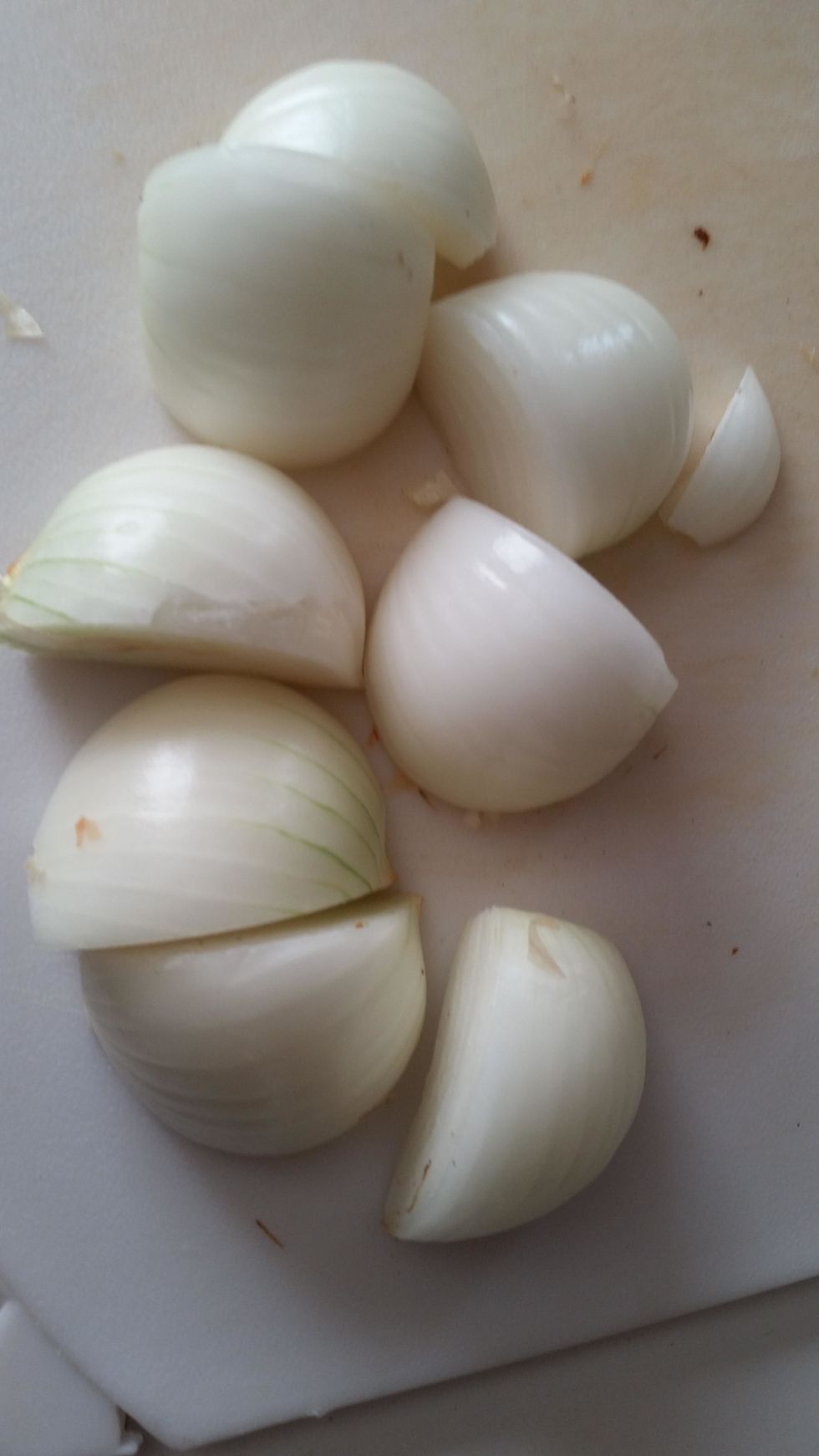 Get 2 medium brown or white onions and cut them into quarters. Or in half, then in half again. Set aside.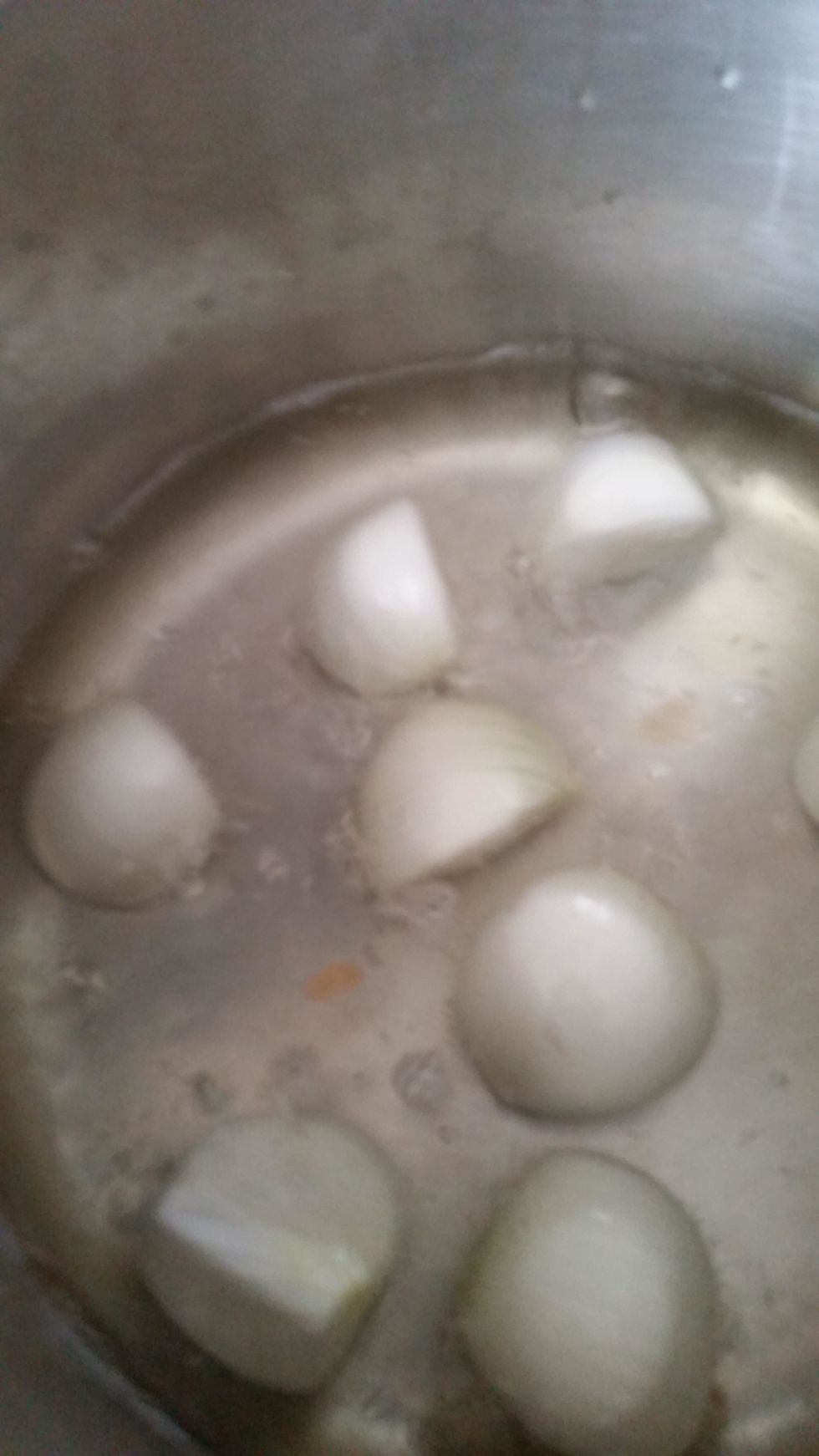 When the water is boiling... add the onions. Also add 2 TBS of salt. Put lid on.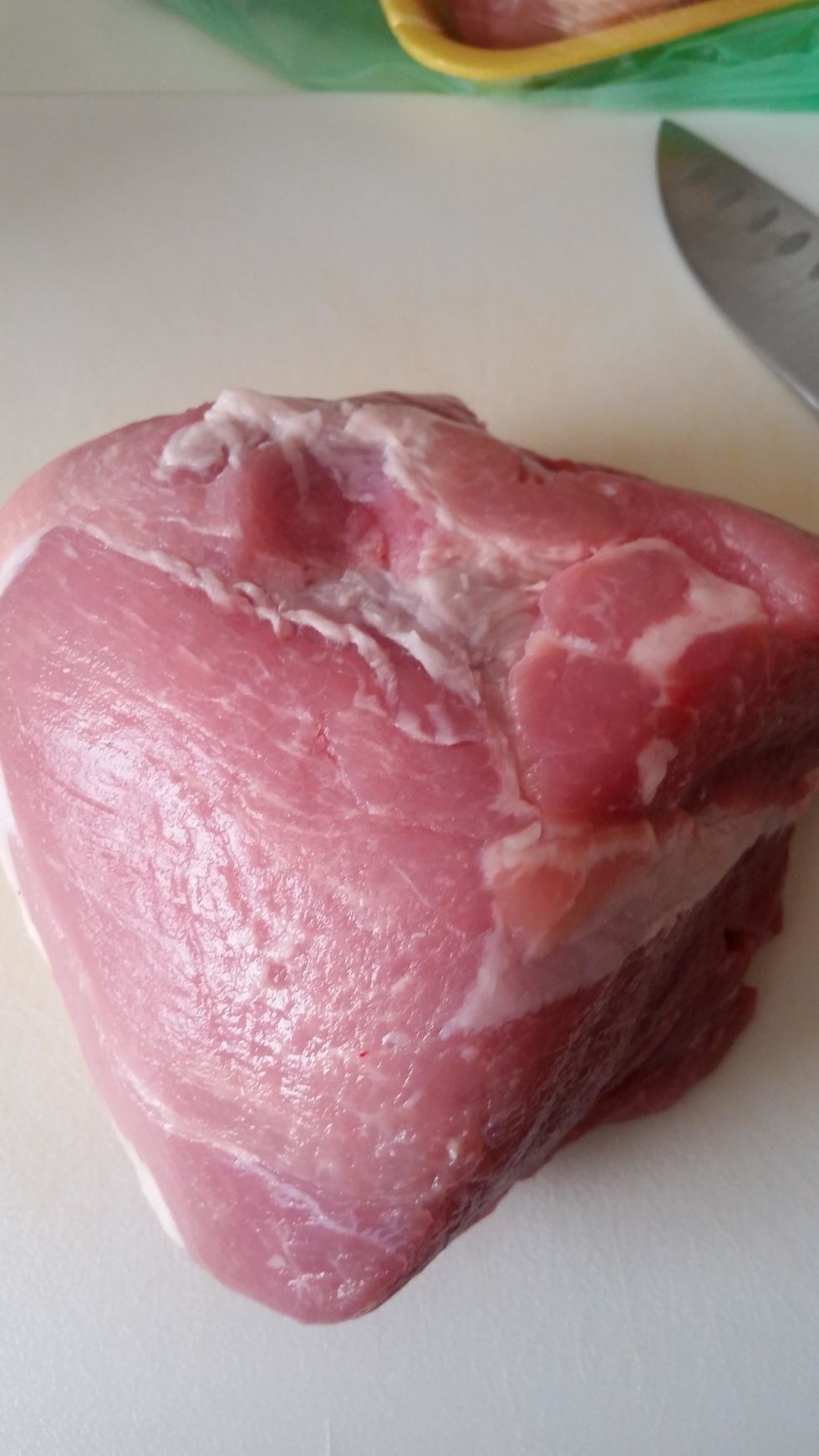 Get the pork out of the package and cut it into bite size chunks.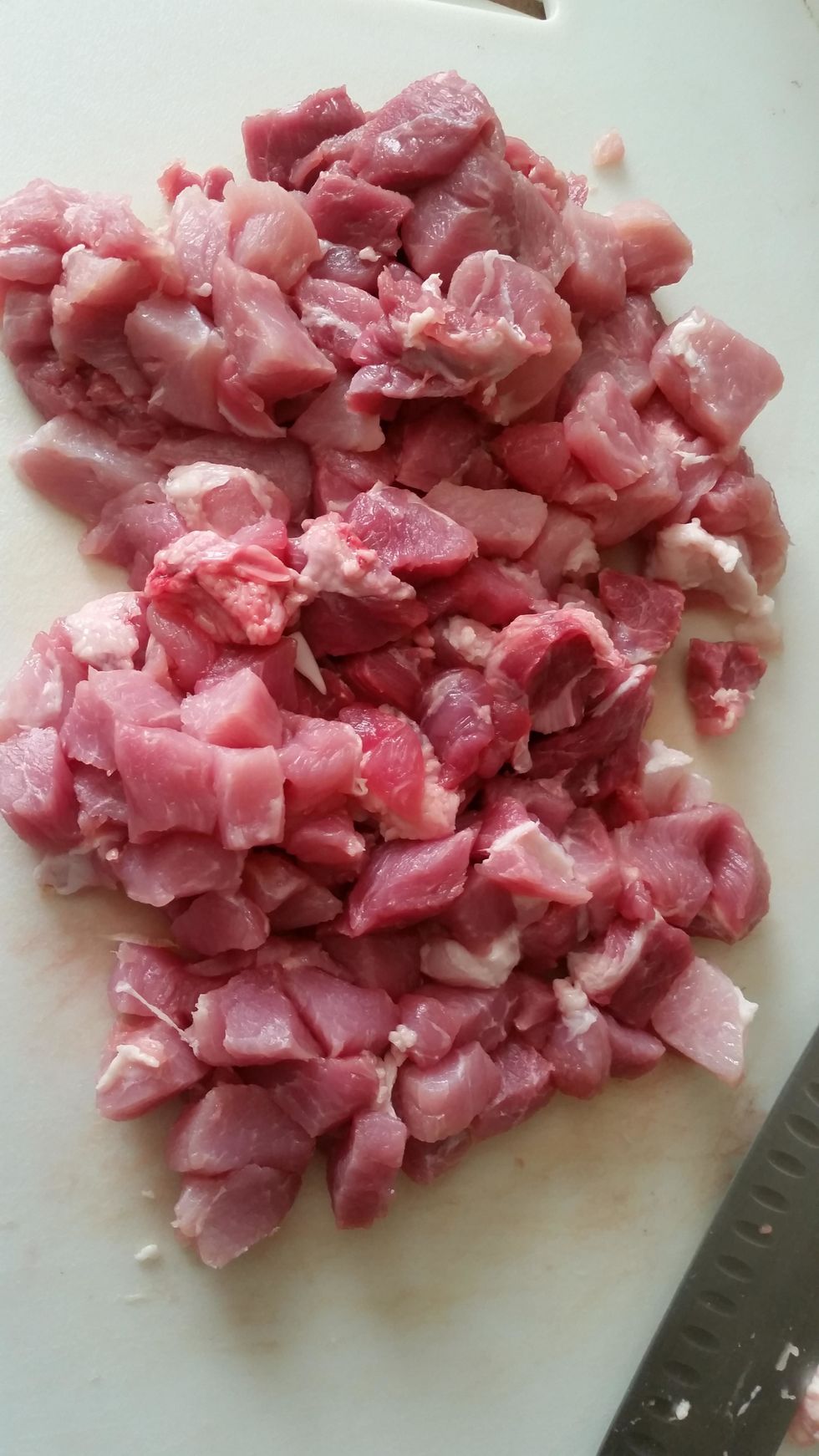 Like this! I forgot to take a picture... but after you cut it up. Add it to the pot!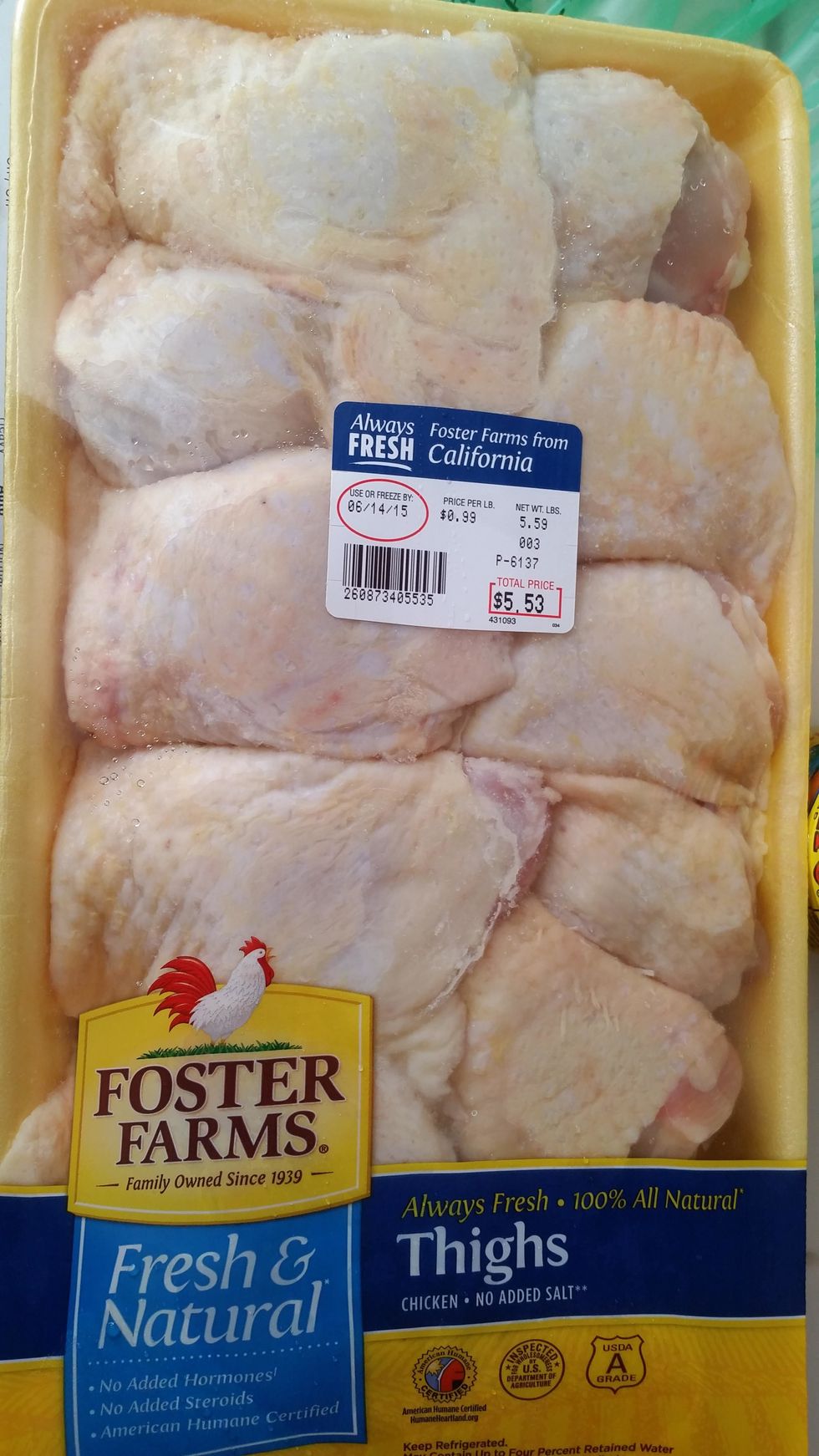 Get the package of chicken thighs.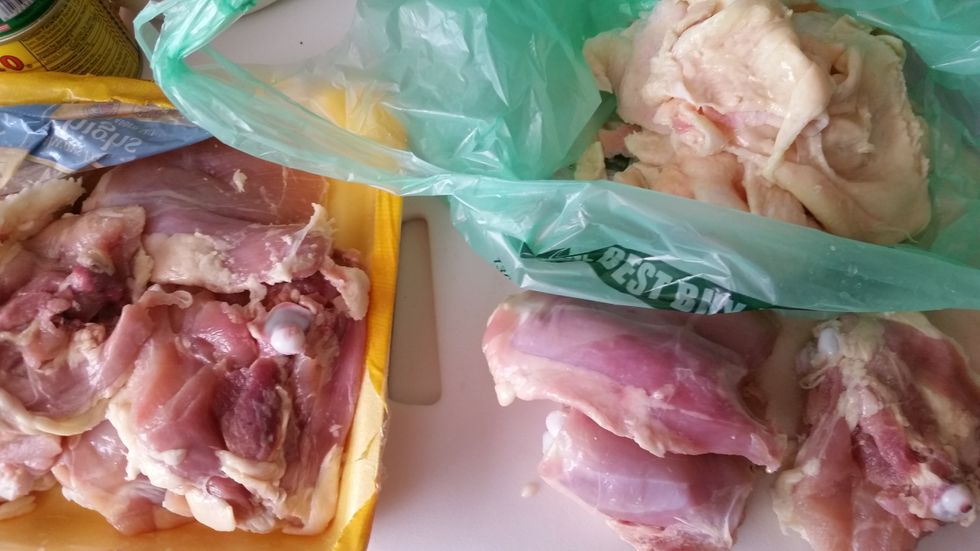 Open it and remove the skin from all 12 pieces.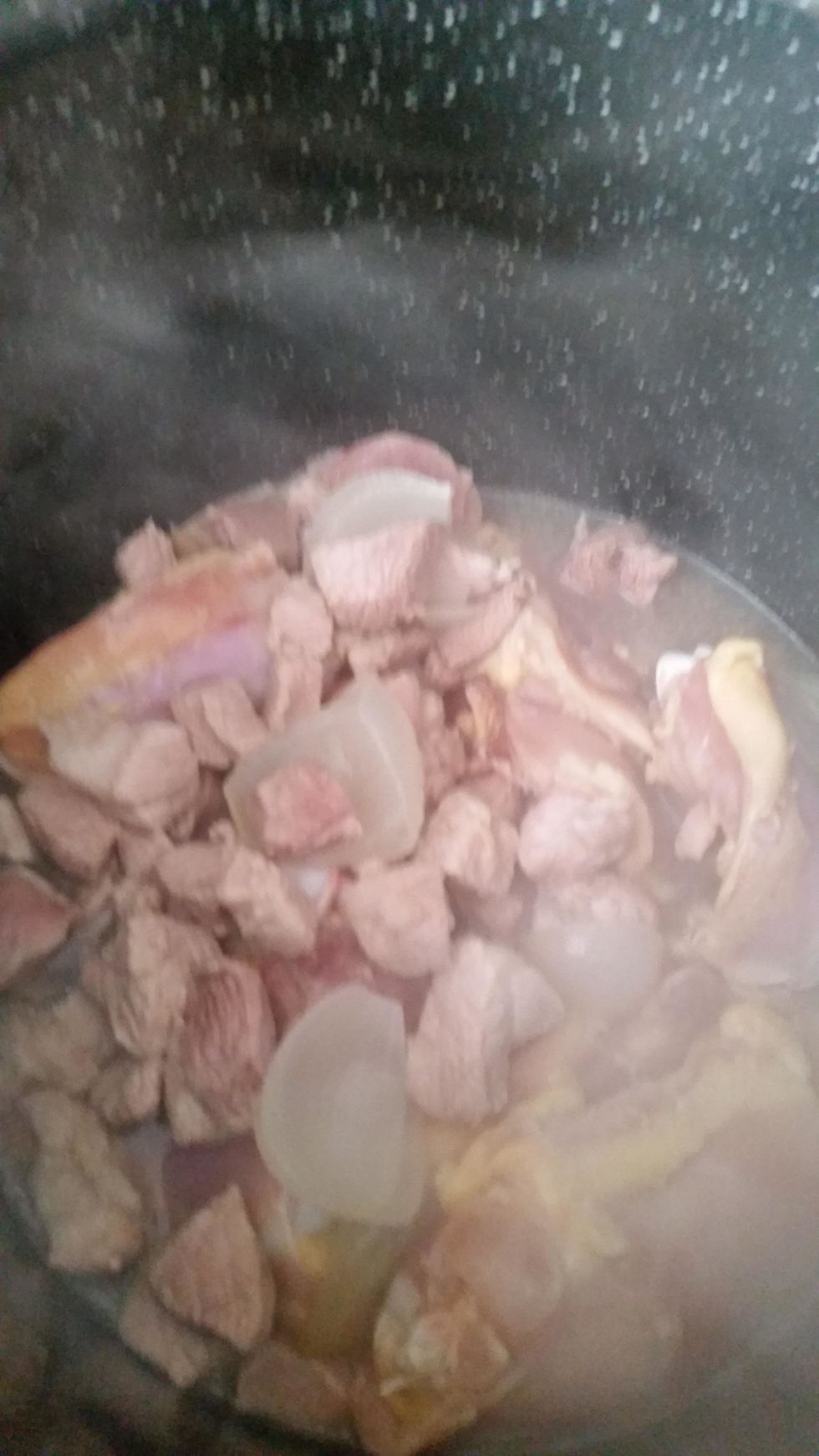 Then add the thighs to the pot. *NOTE* I was using the wrong pot, so I moved everything into a different one. Stir it up, add the 1 Tsp of garlic and cover. Cook for 30 min. Stirring occasionally.
OH! After you add the chicken thighs you should add water. Just enough to cover! Forgot to take a pic!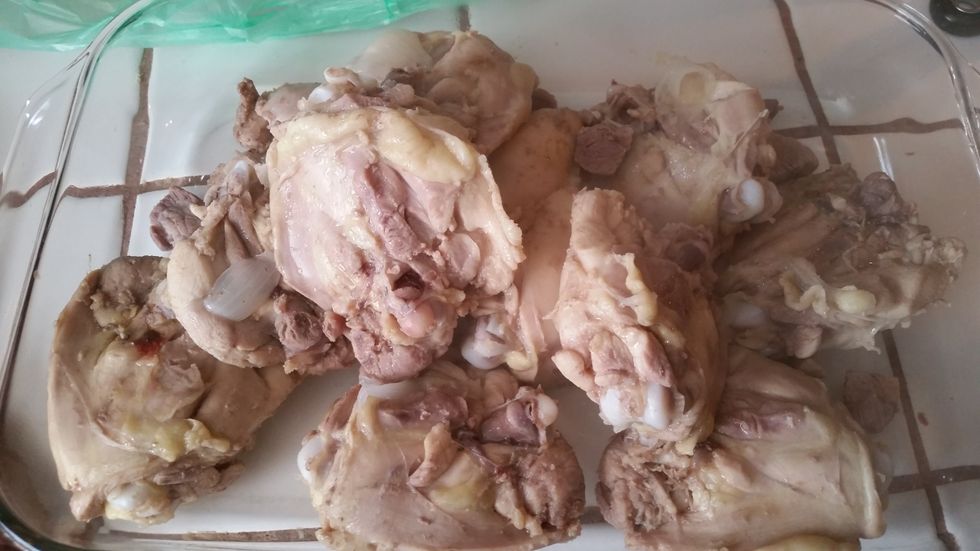 After 30 minutes, remove the chicken only. Place in a large dish to cool.
Remove about 4 cups of the broth. Set aside.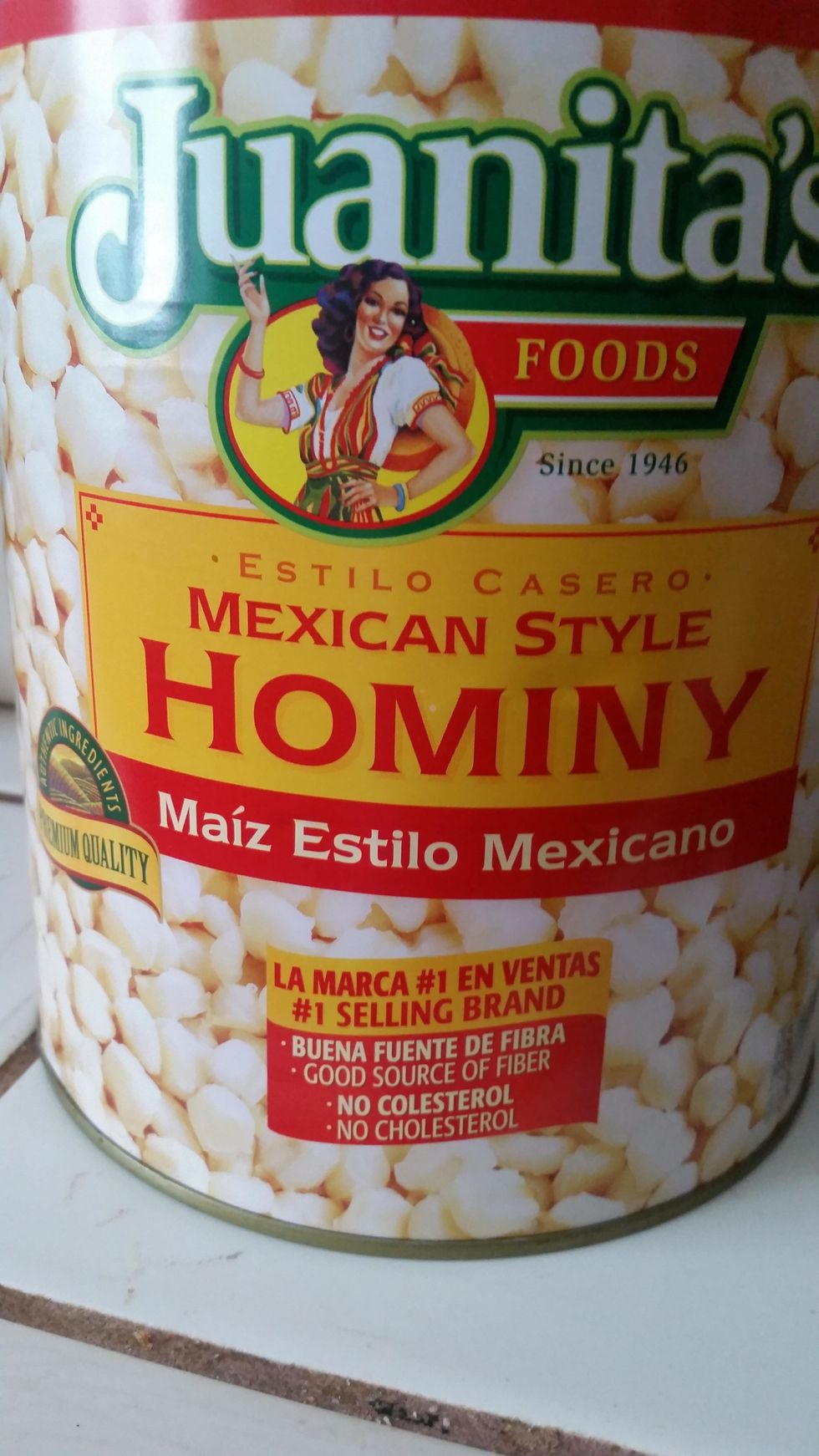 Hominy!
Open the can and drain out the liquid. Then fill it with water...
Like this! Swish it around a bit.... it's for rinsing purposes. Then pour it out again.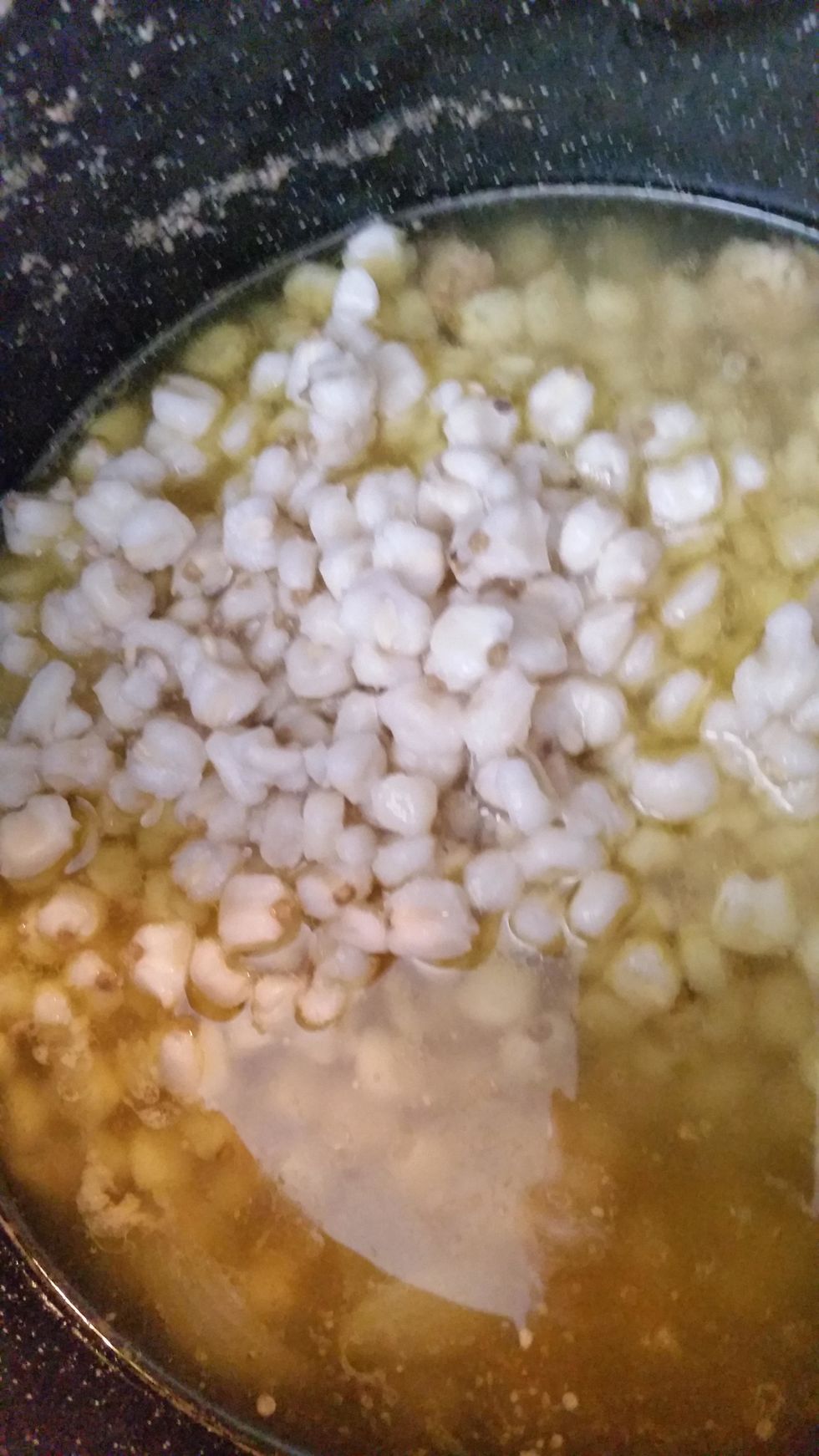 Then add it to the pot!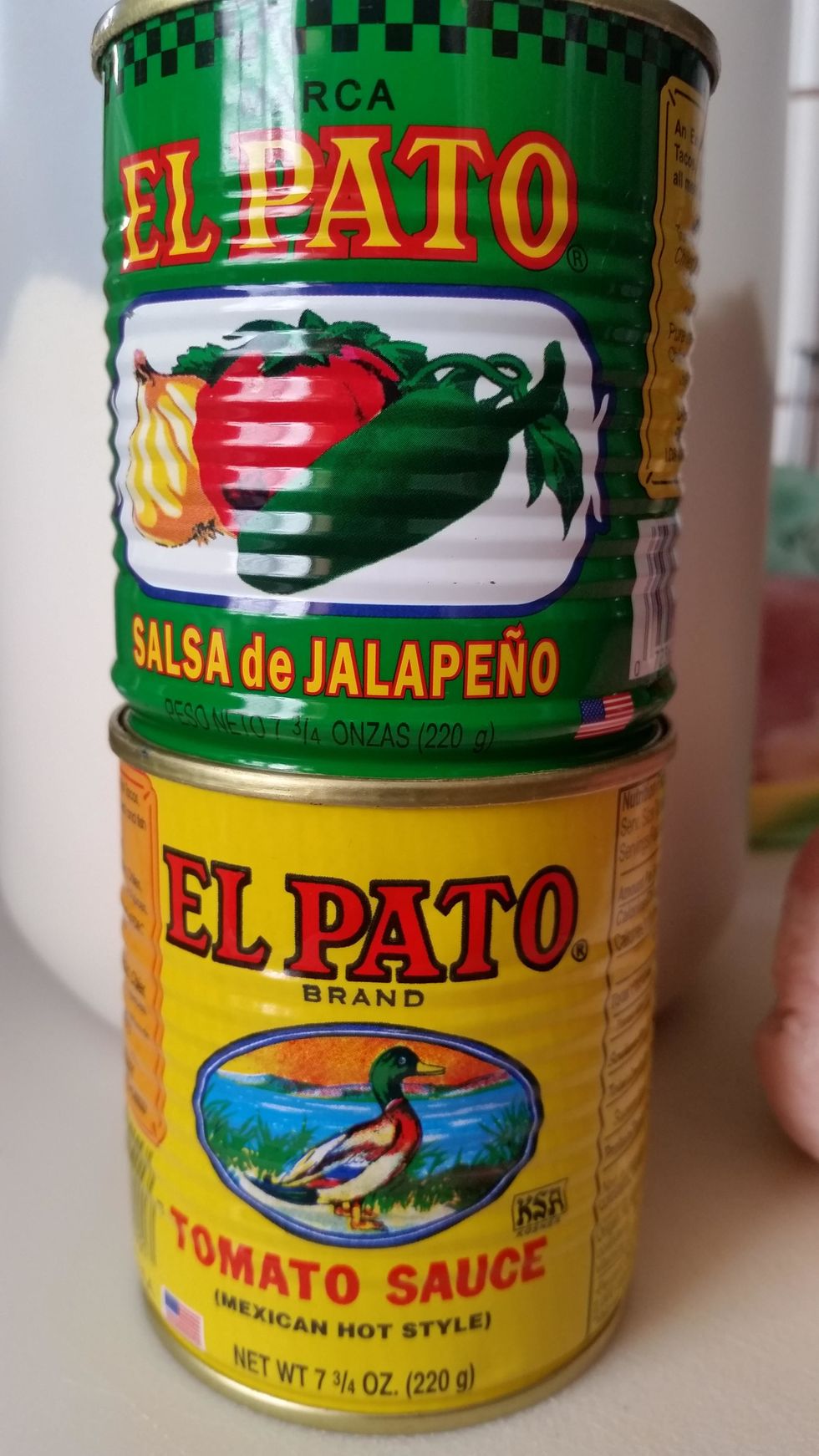 I use these brands because they have the right amount of heat. Open both cans pour them in and stir!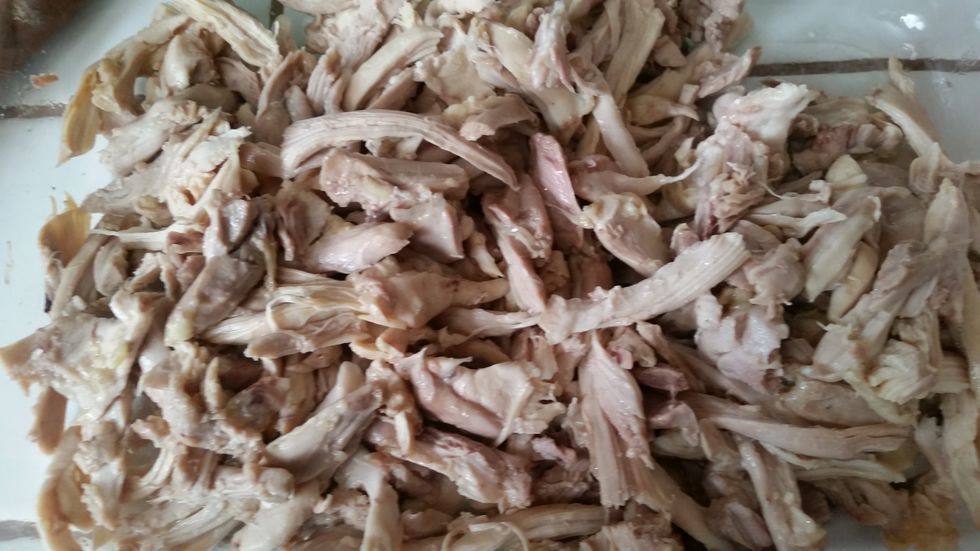 The chicken should be cool enough. Remove the yucky parts... like the fat, the bone...etc. Then shred it!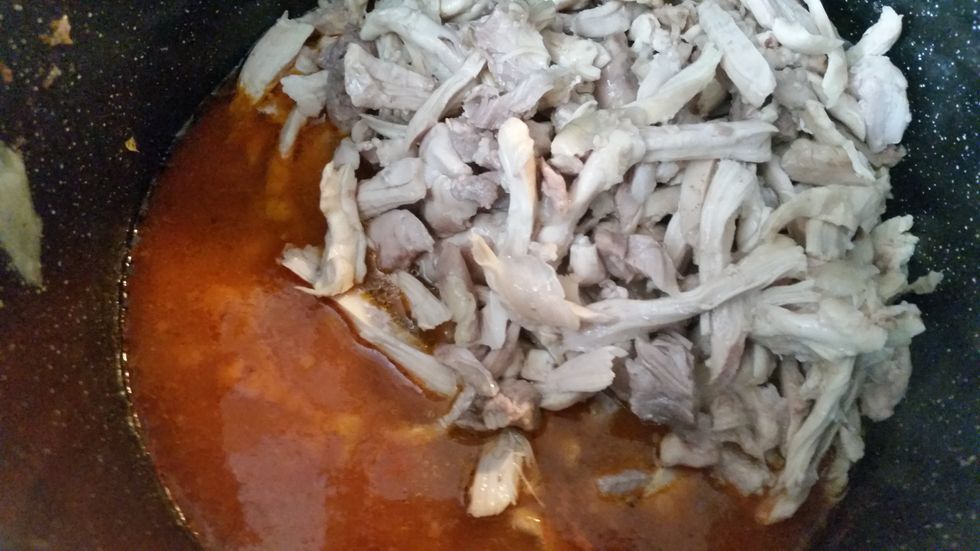 After it's shredded. Add to the pot. Stir it up! Cover it up and let simmer for about 15 minutes.
1.0 12 pc chicken thighs
2.0lb Pork Roast
2.0 Med White or Brown Onions
2.0Tbsp Salt
1.0tsp Crushed Garlic
1.0 Lg Pot
Water
16.0oz 2 cans of Salsa de Jalapeno
16.0oz can Hot Tomato Sauce
1.0 6lb 9oz LG can of Hominy
Reyna Perez
I've hadn't posted anything in a while because I switched from the iPhone to Galaxy (LOVE IT) and there is NO Snapguide App for the Android market. \n