Make Basic Link Earring/bracelet/necklace
9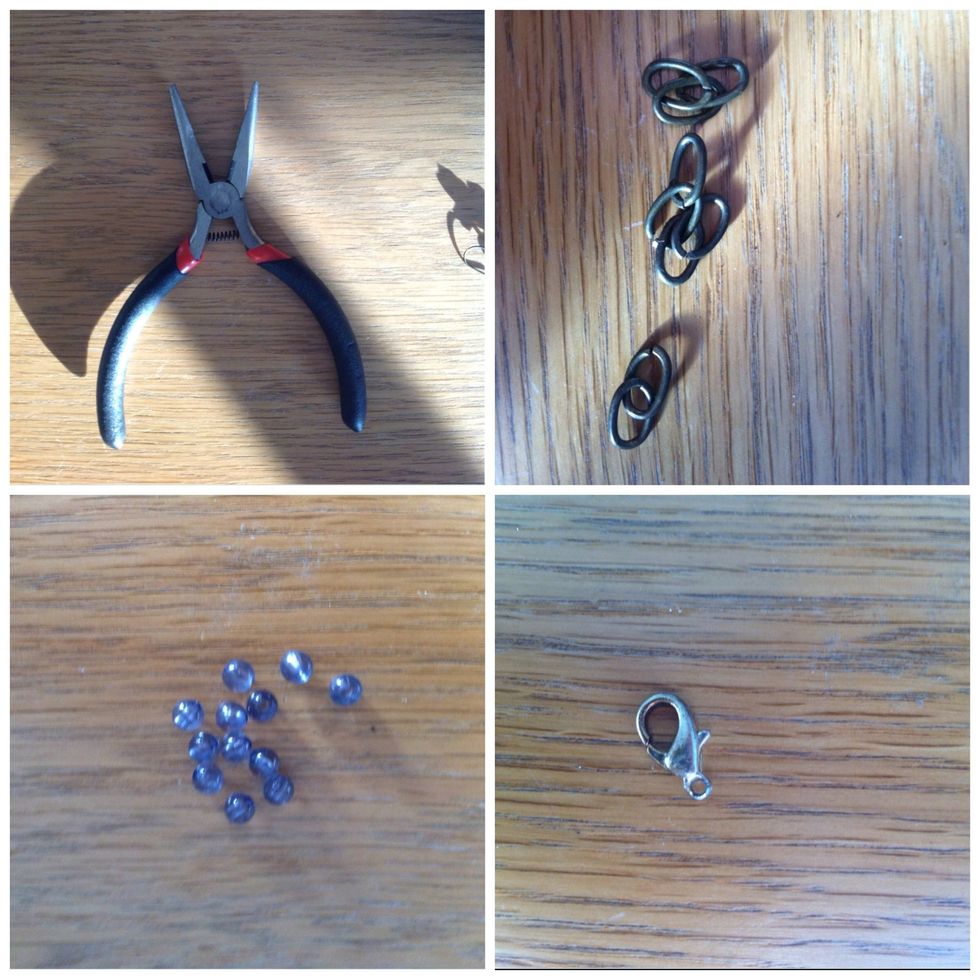 I re-use as much stuff as I can so the chain and beads are both from old items. Also second hand shops or charity shops are a great sources of material :)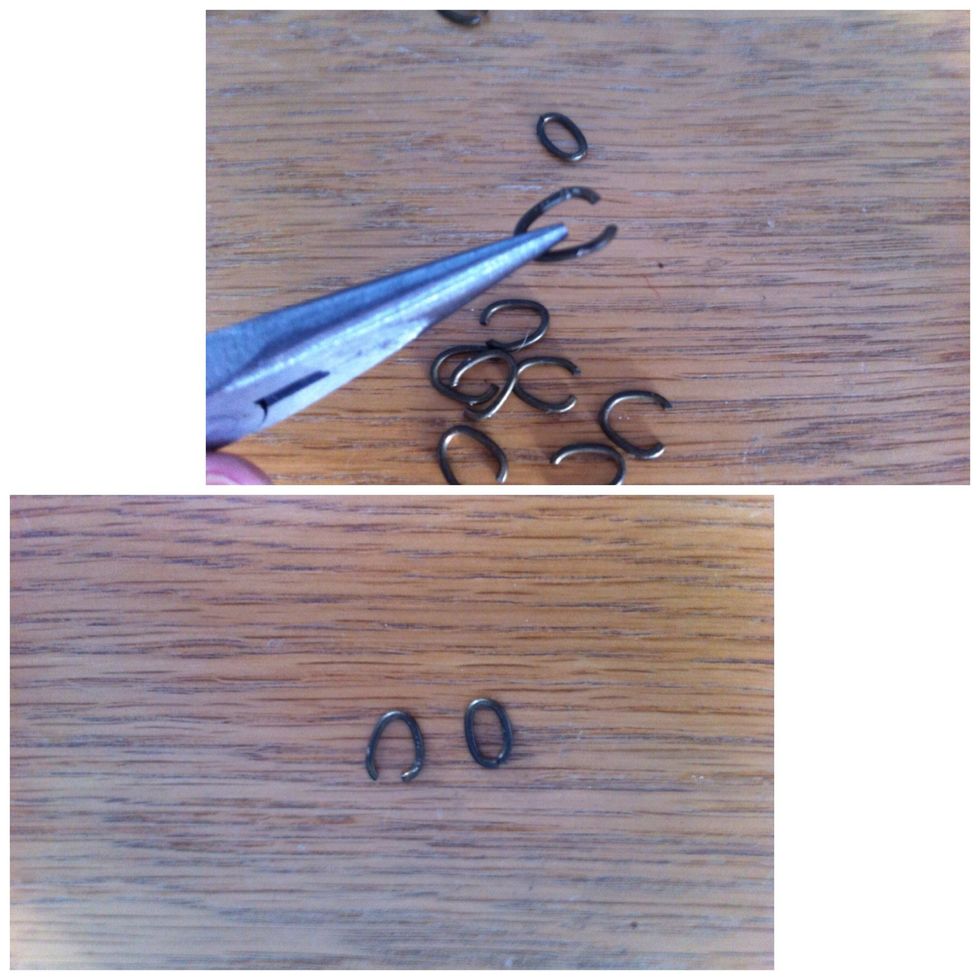 Use your pliers to open the link wide enough to fit the beads.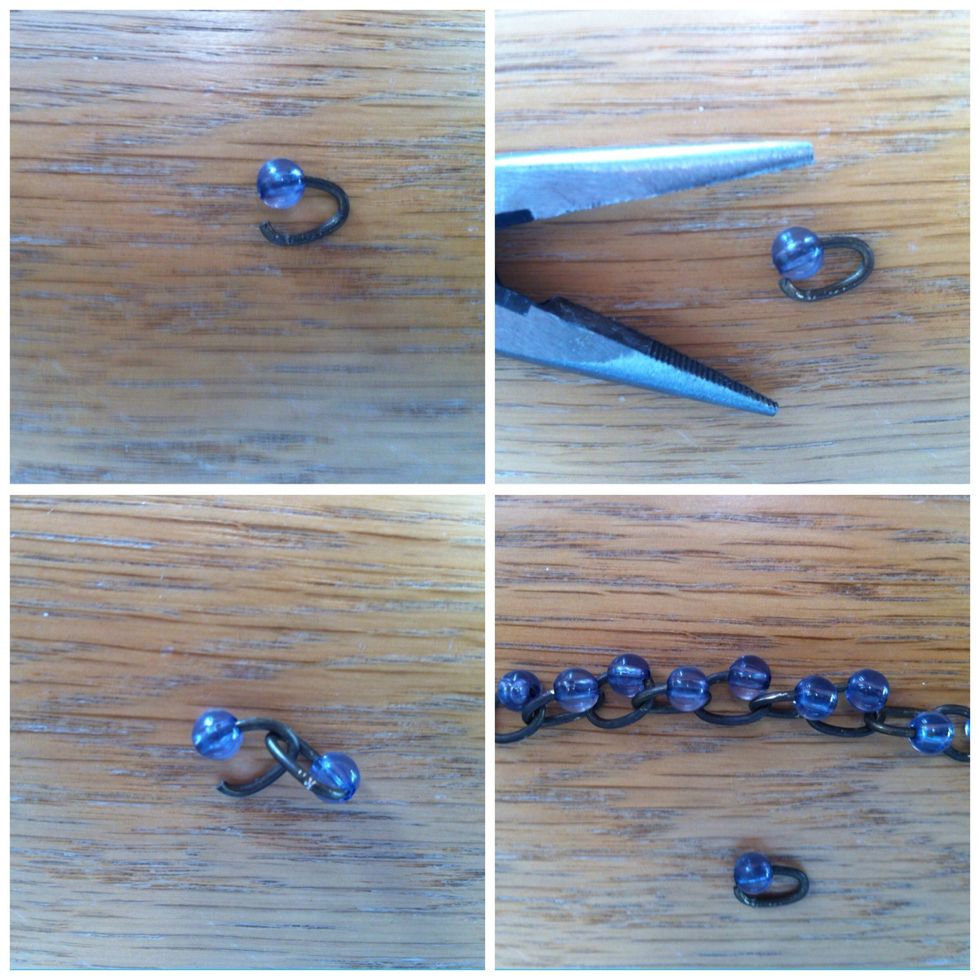 Feed a bead on each link, you can put it all the way through or leave it just at the end and close the bead to old it in place.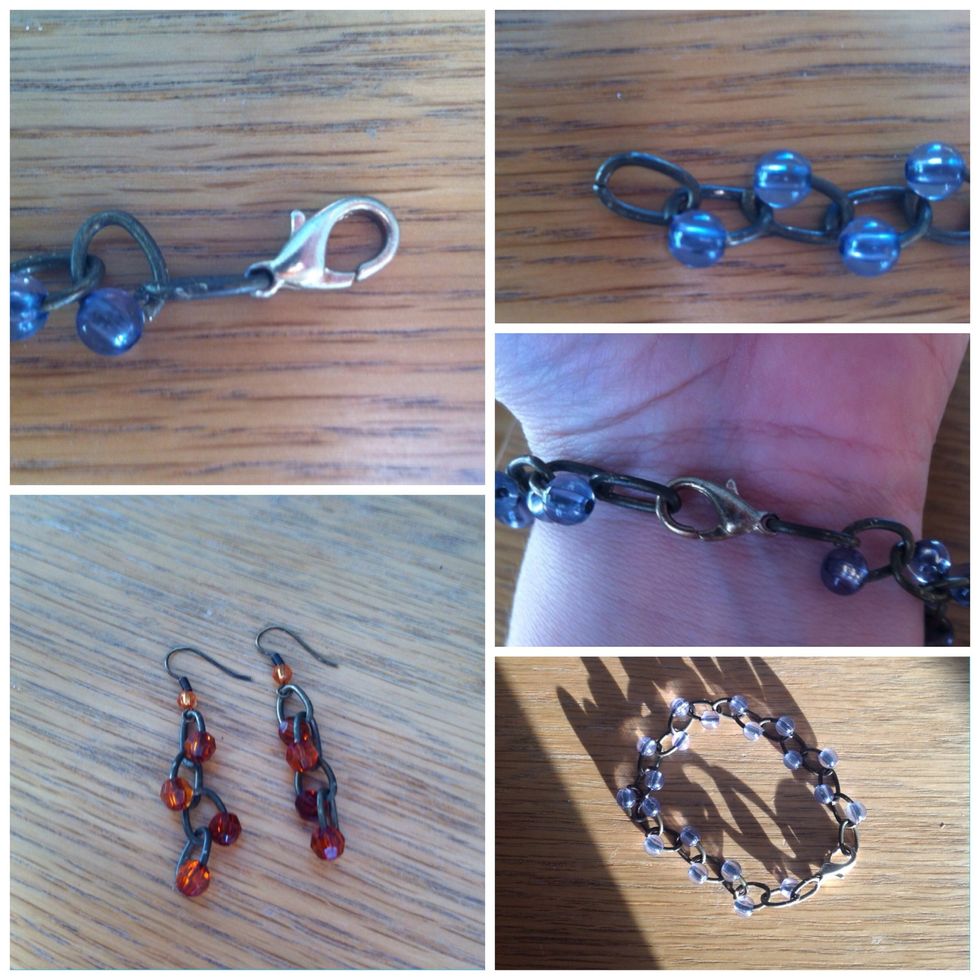 Join the links and finish off with the clasp for bracelet, "French hooks" for earring or just connect the two last links for a necklace.
Metallic jewelry chain/old necklace
Pliers
Beads
Clasp