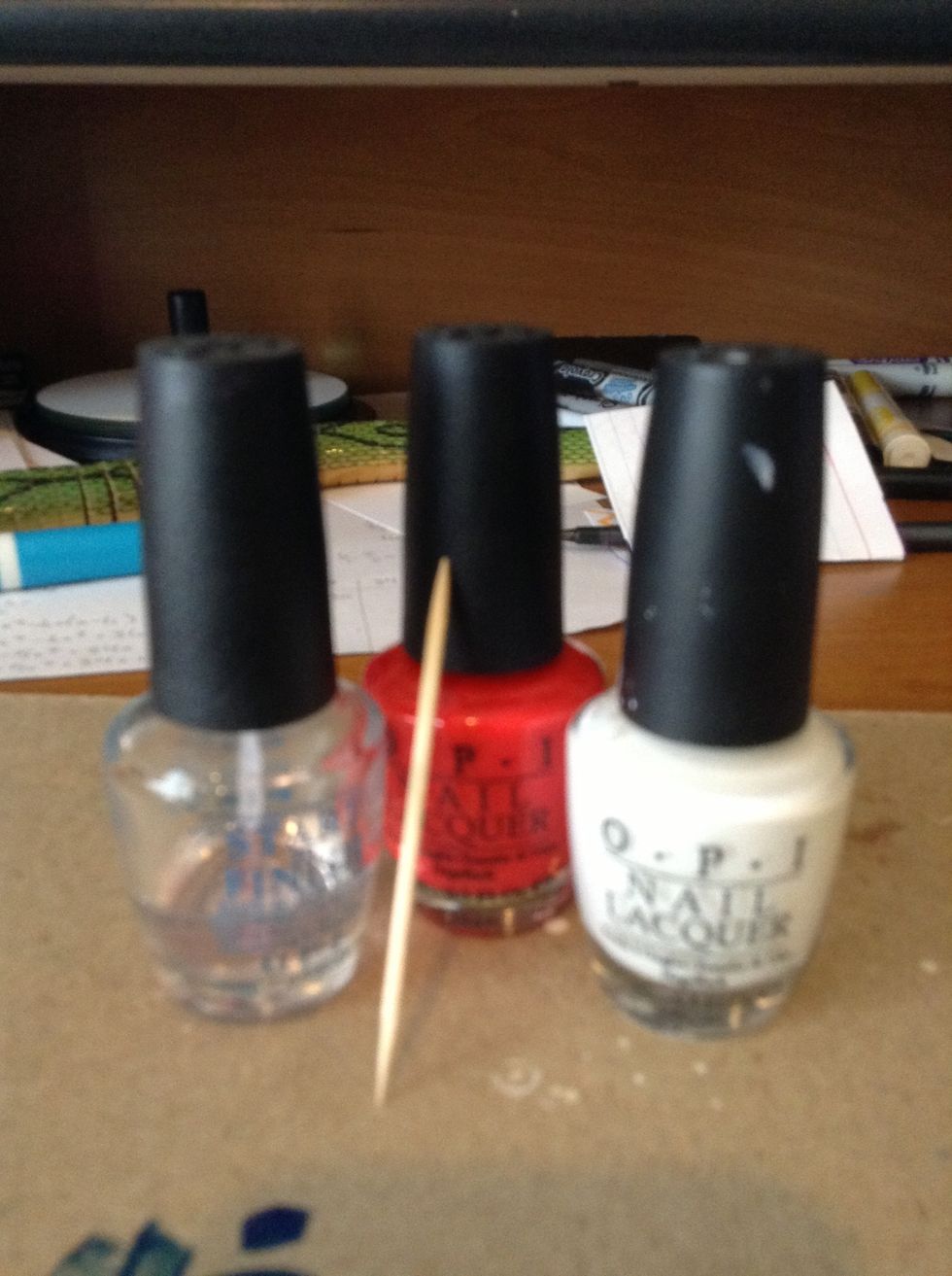 Gather supplies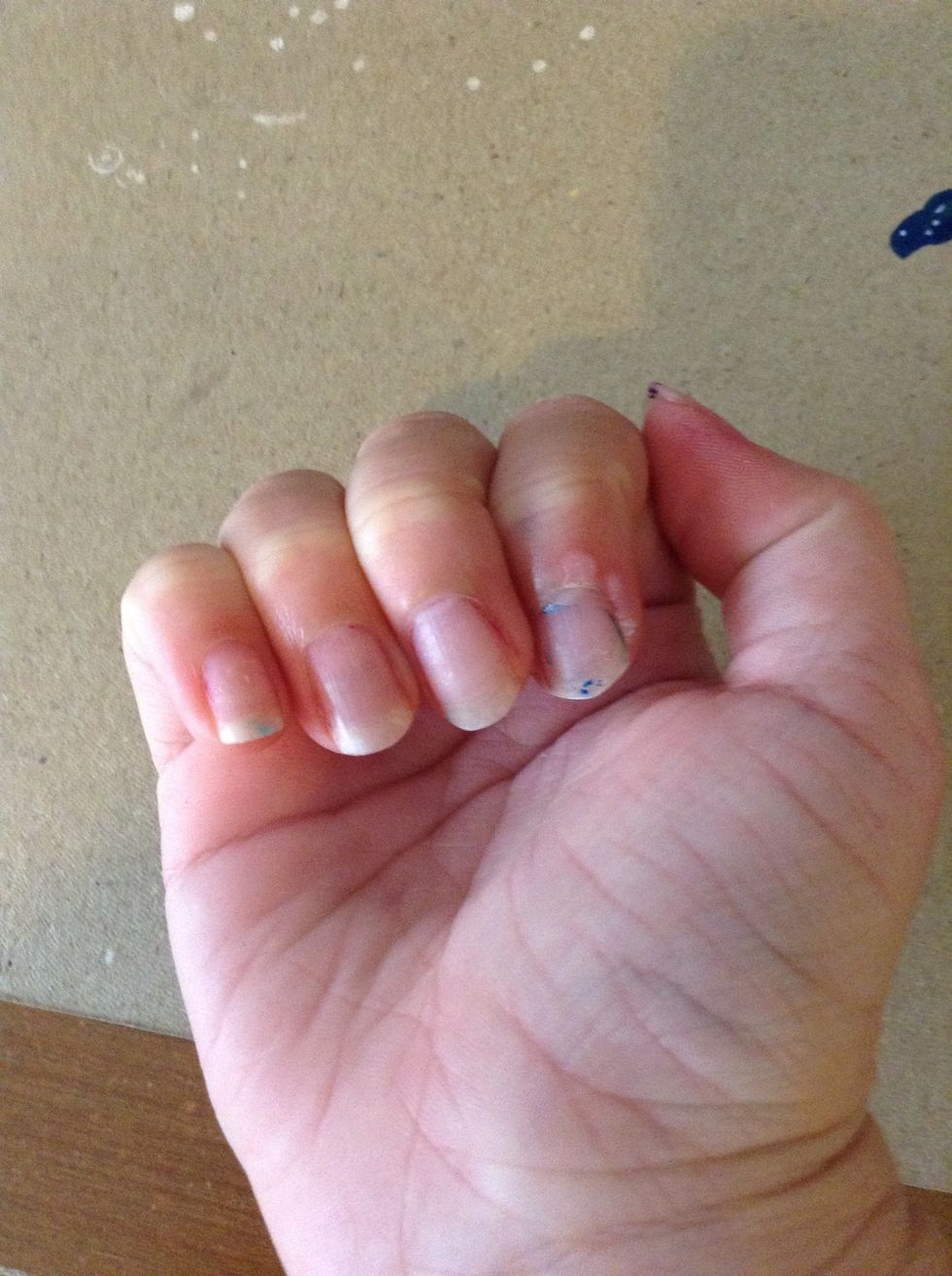 Make sure your nails are decently clean.
Red: OPI Red lights ahead....where?? White: OPI Alpine snow OPI Start to finish base and top coat
Base coat all your nails.....:)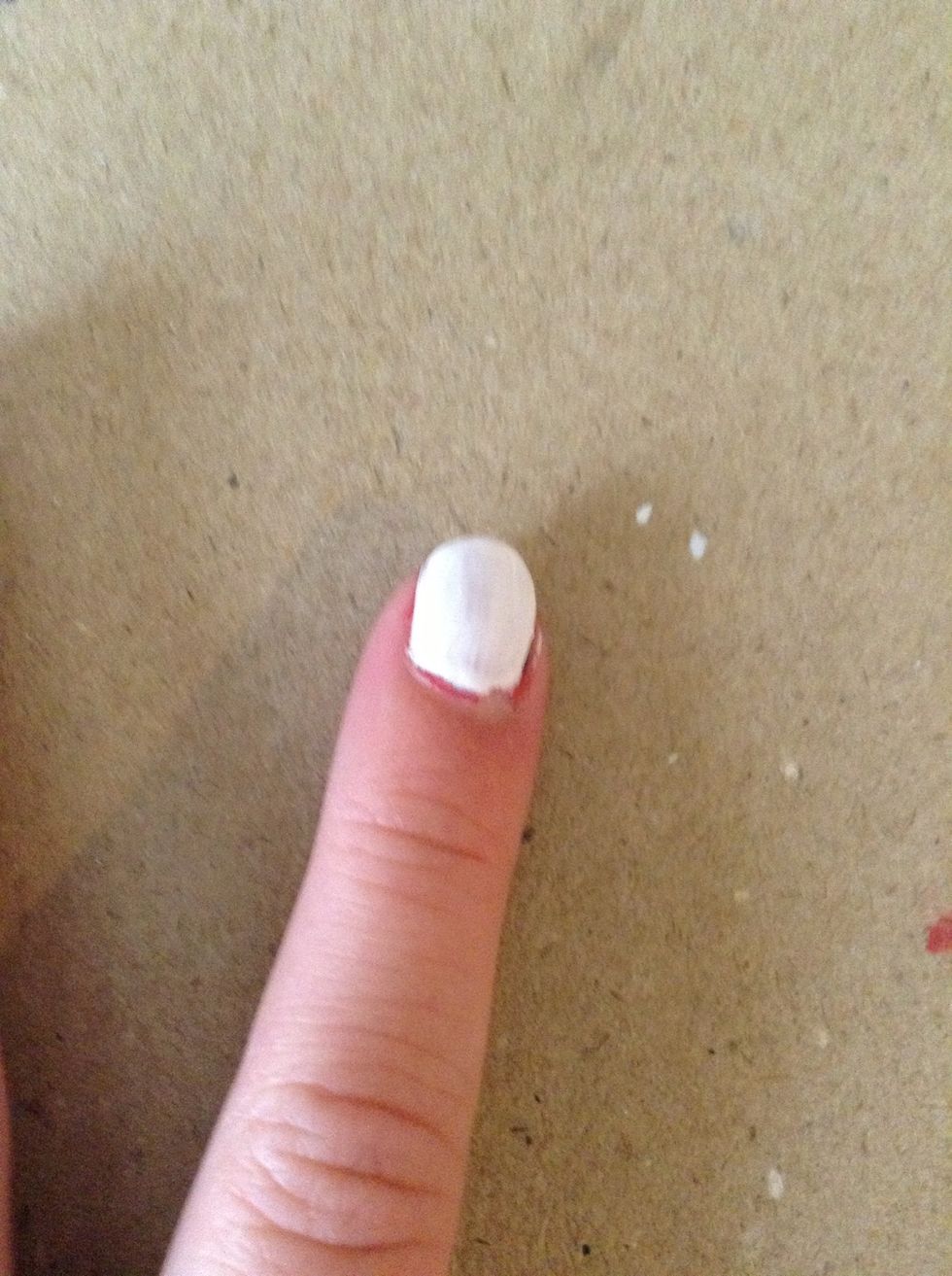 Paint pointer finger white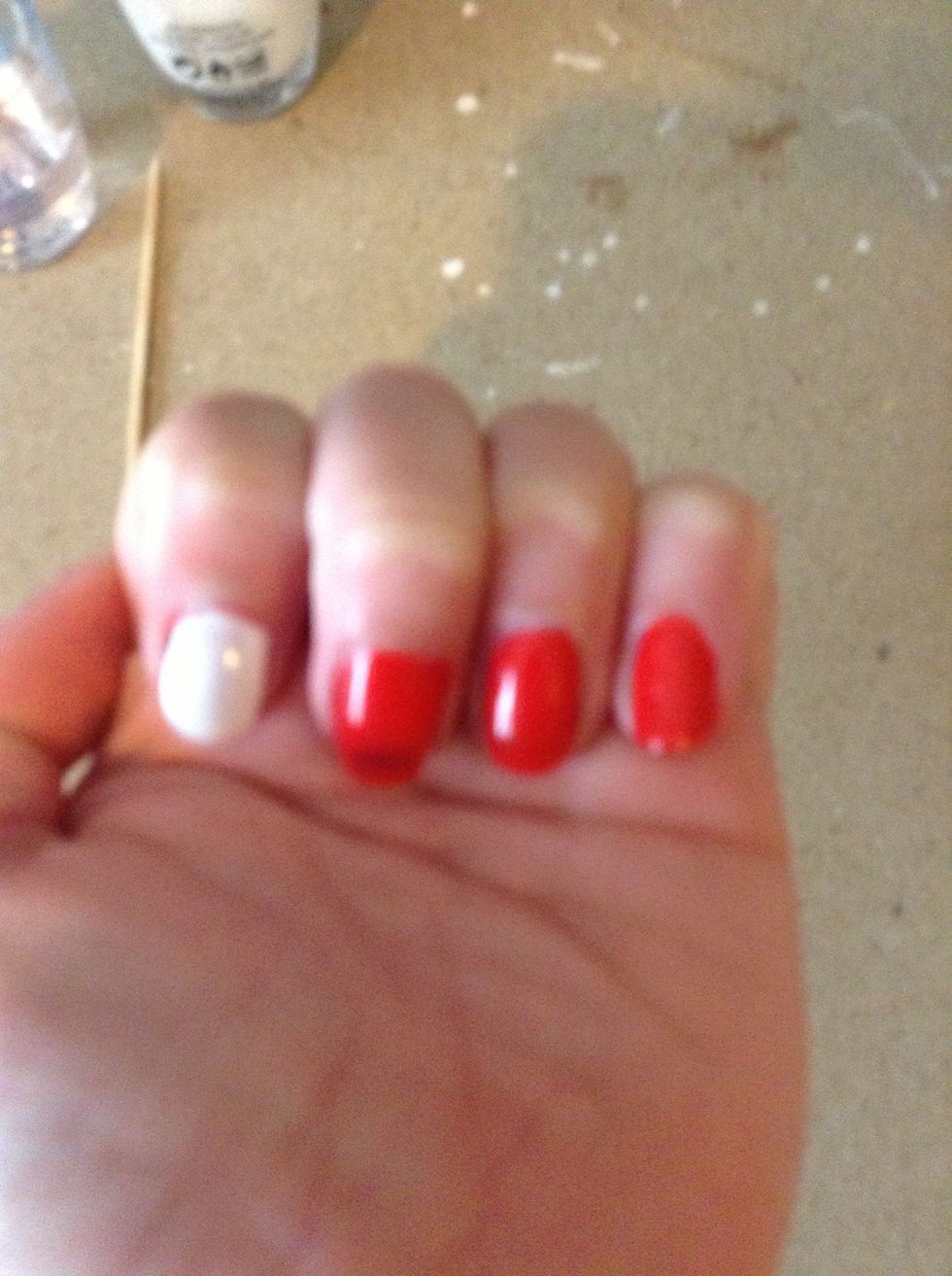 GOREGOUS!!!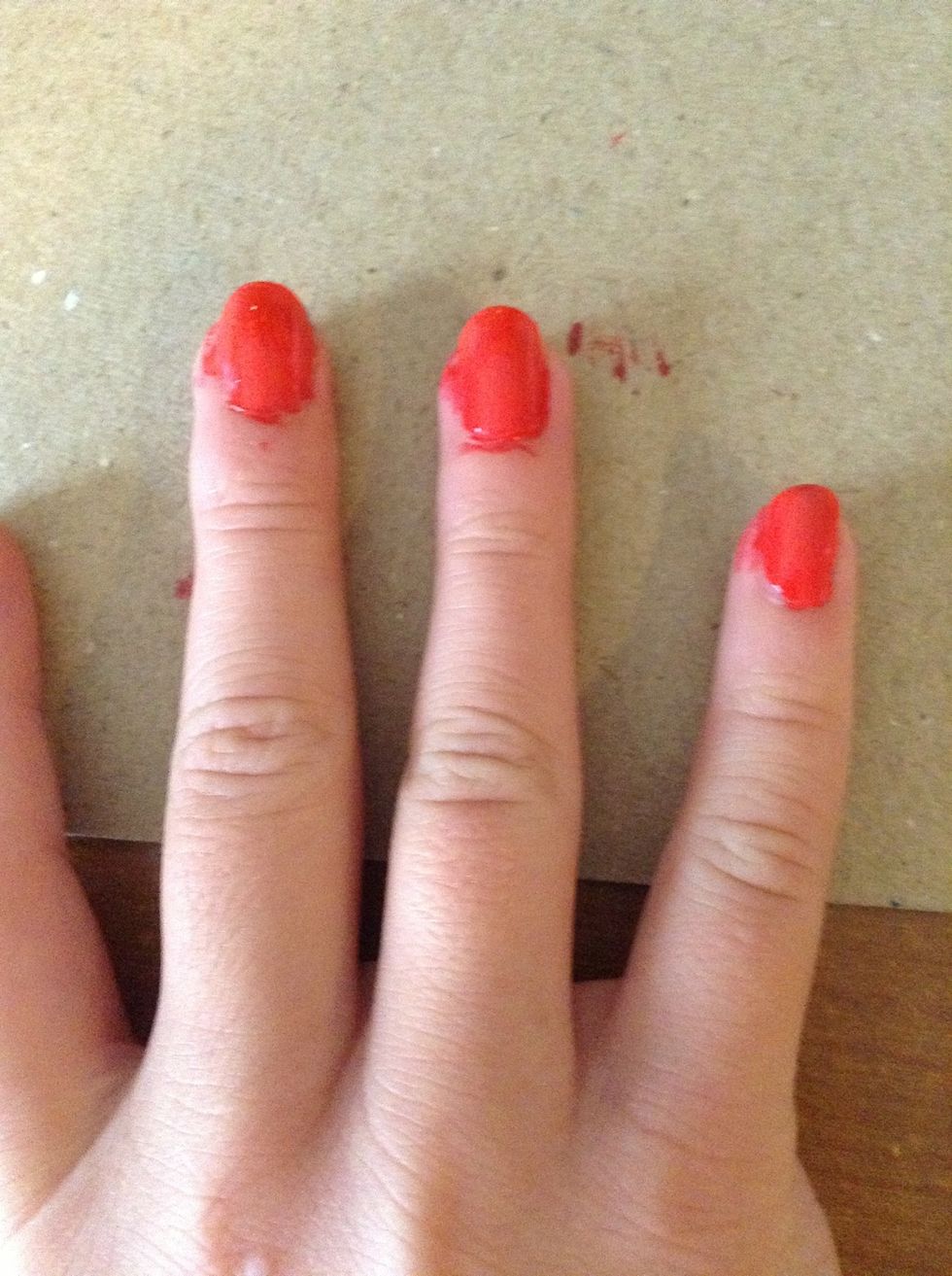 Repeat on opposite hand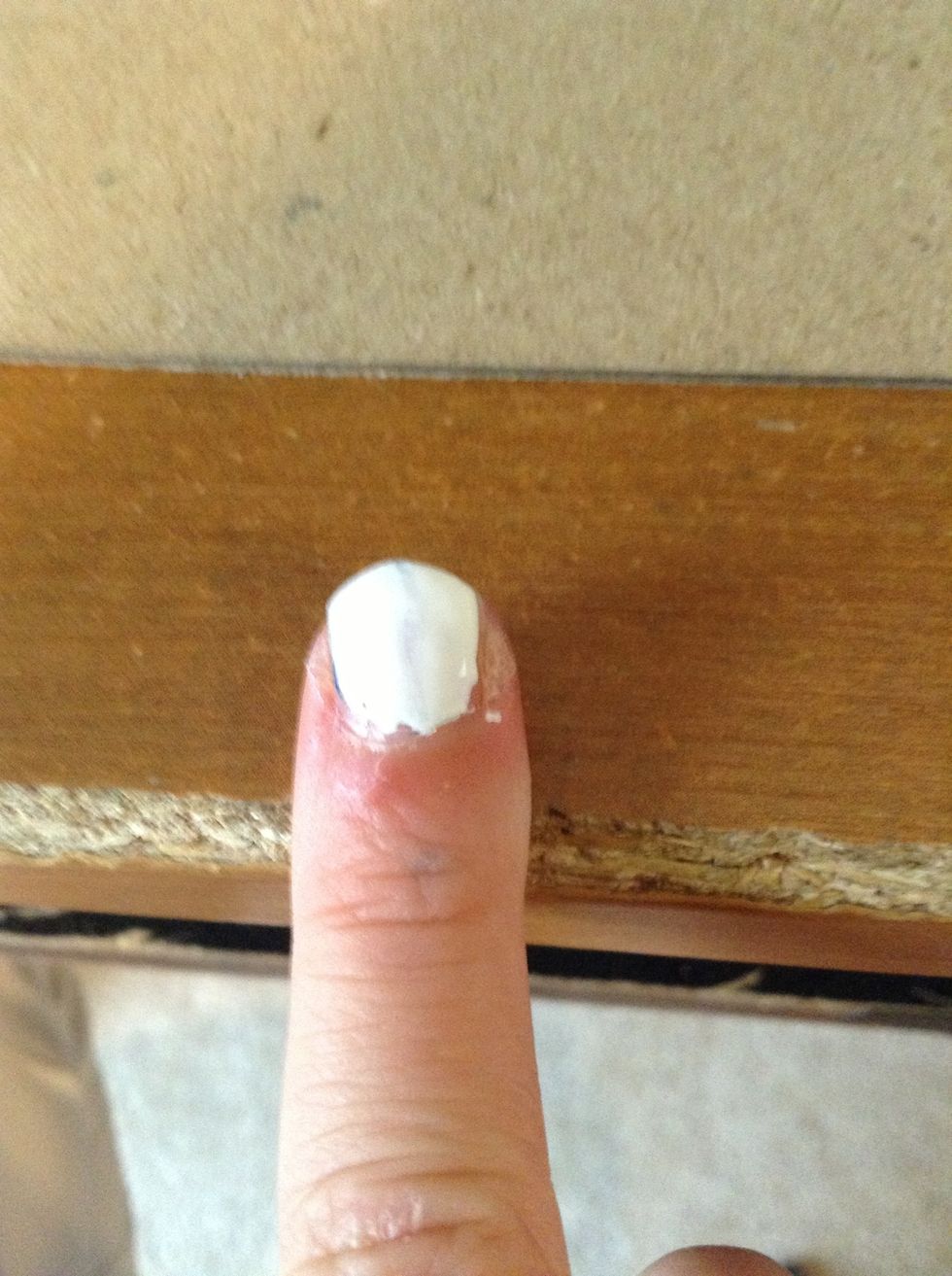 Repeat on other hand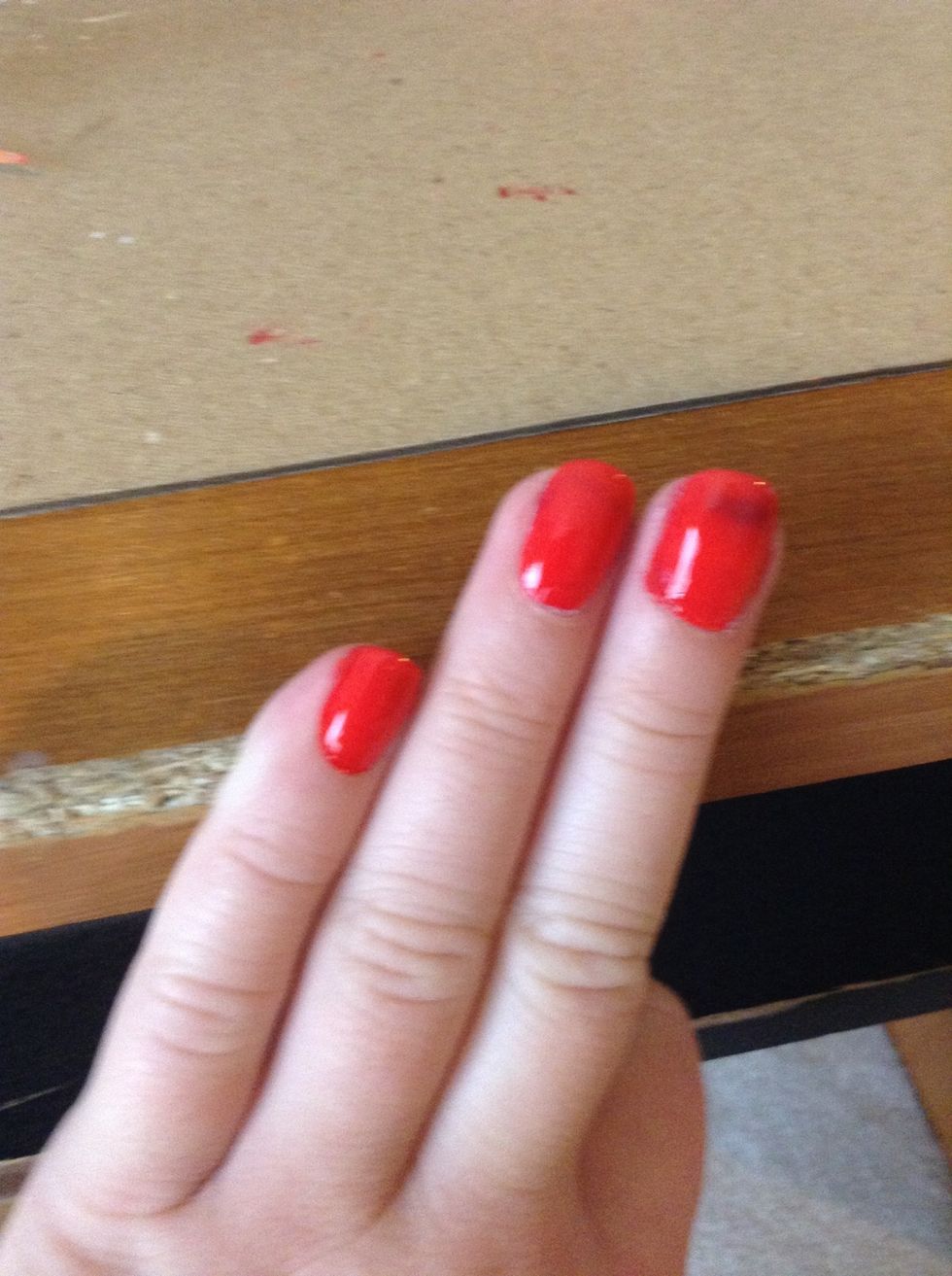 On these fingers paint a top coat now, they are dry!!! :D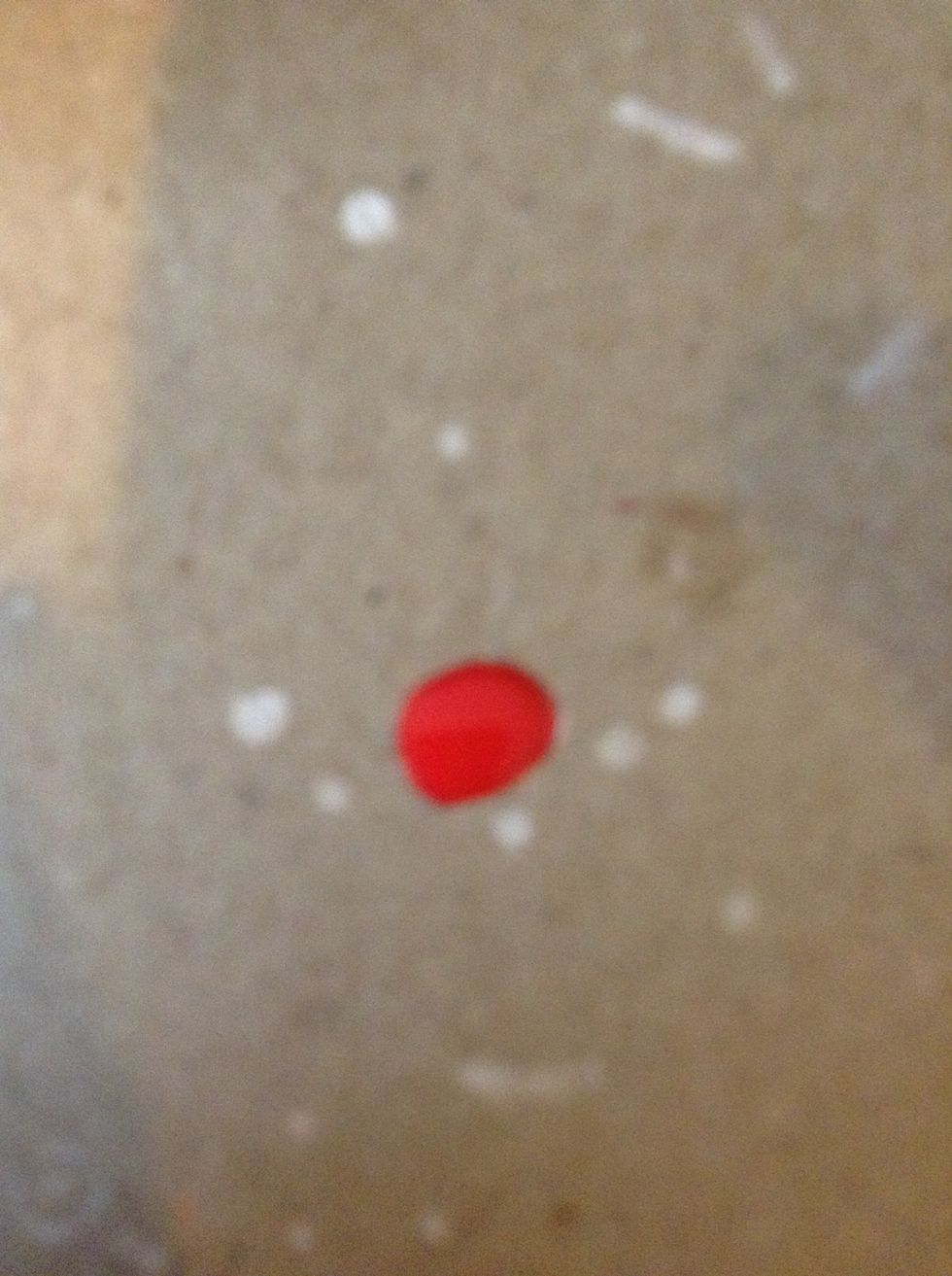 Make pool of red
Make baseball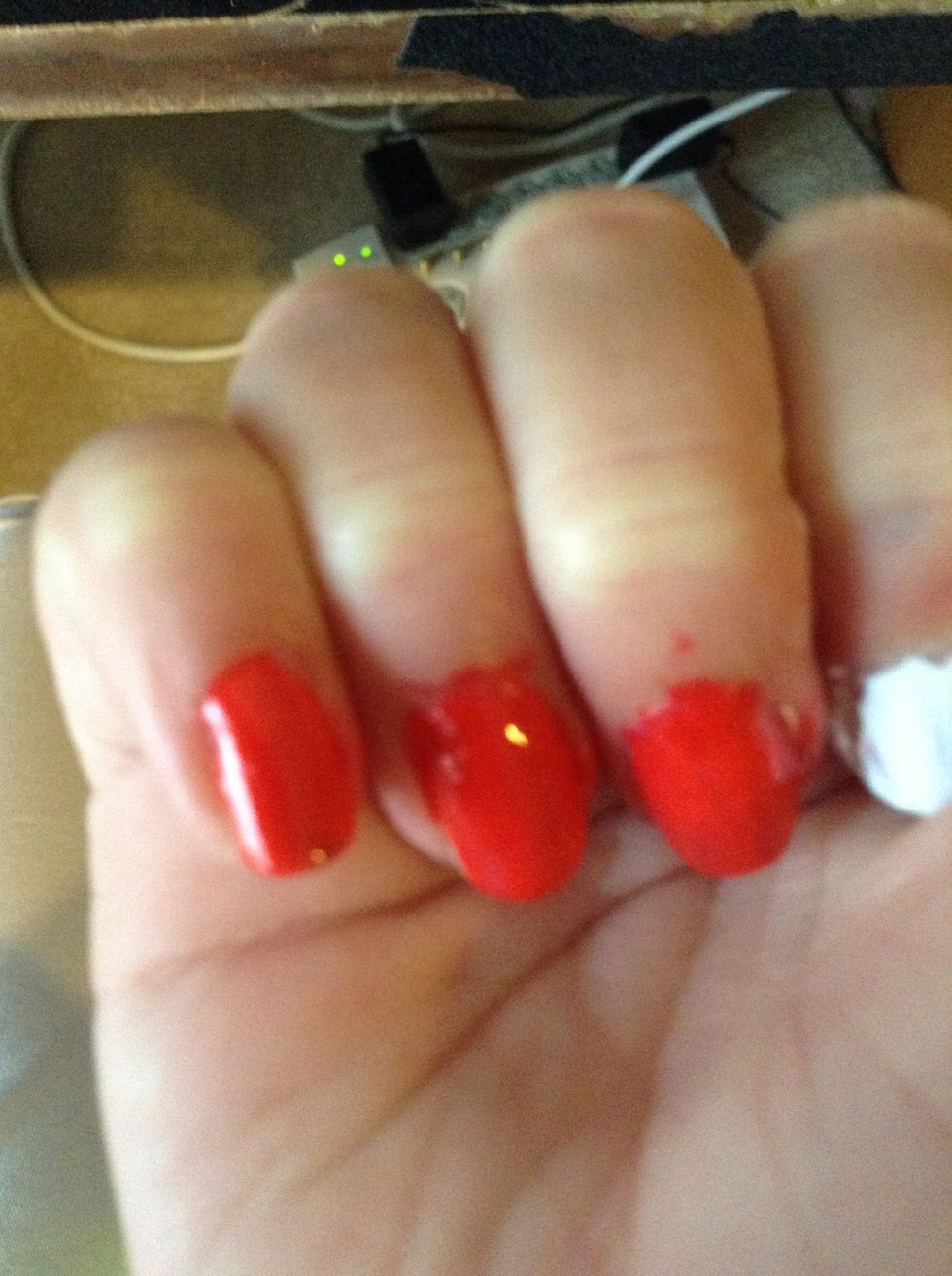 More base coat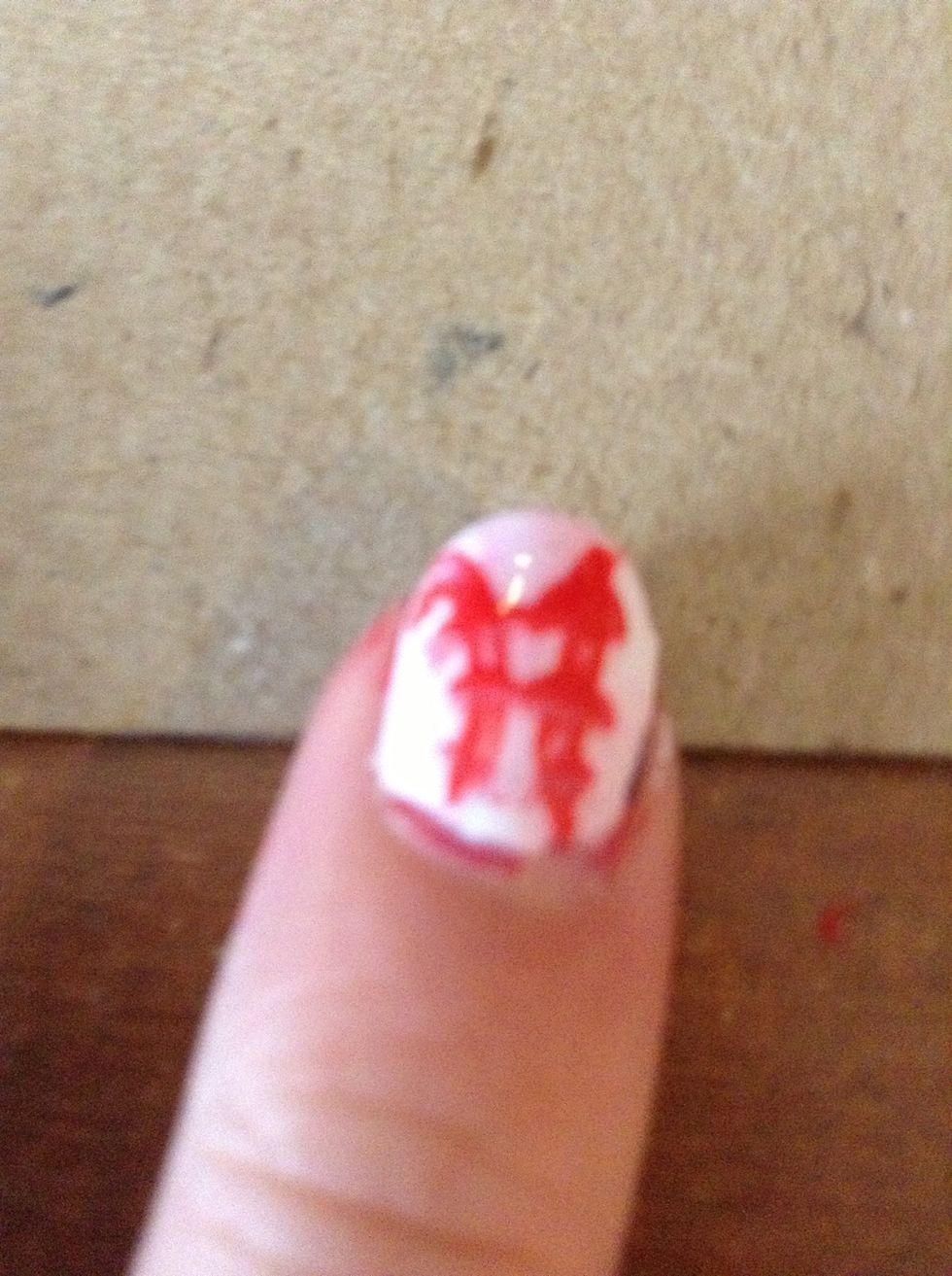 Top coat time!!!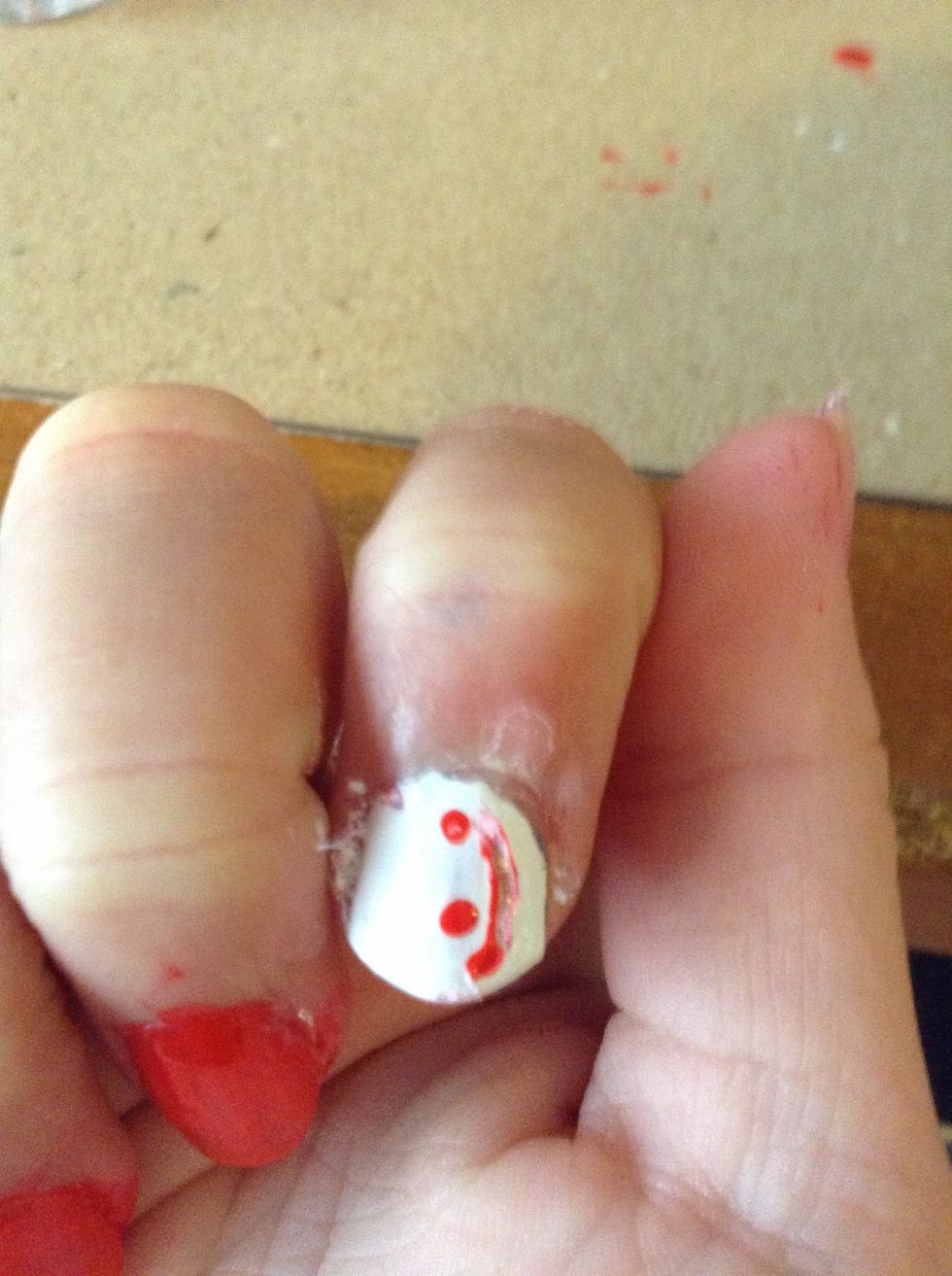 Smiley face!!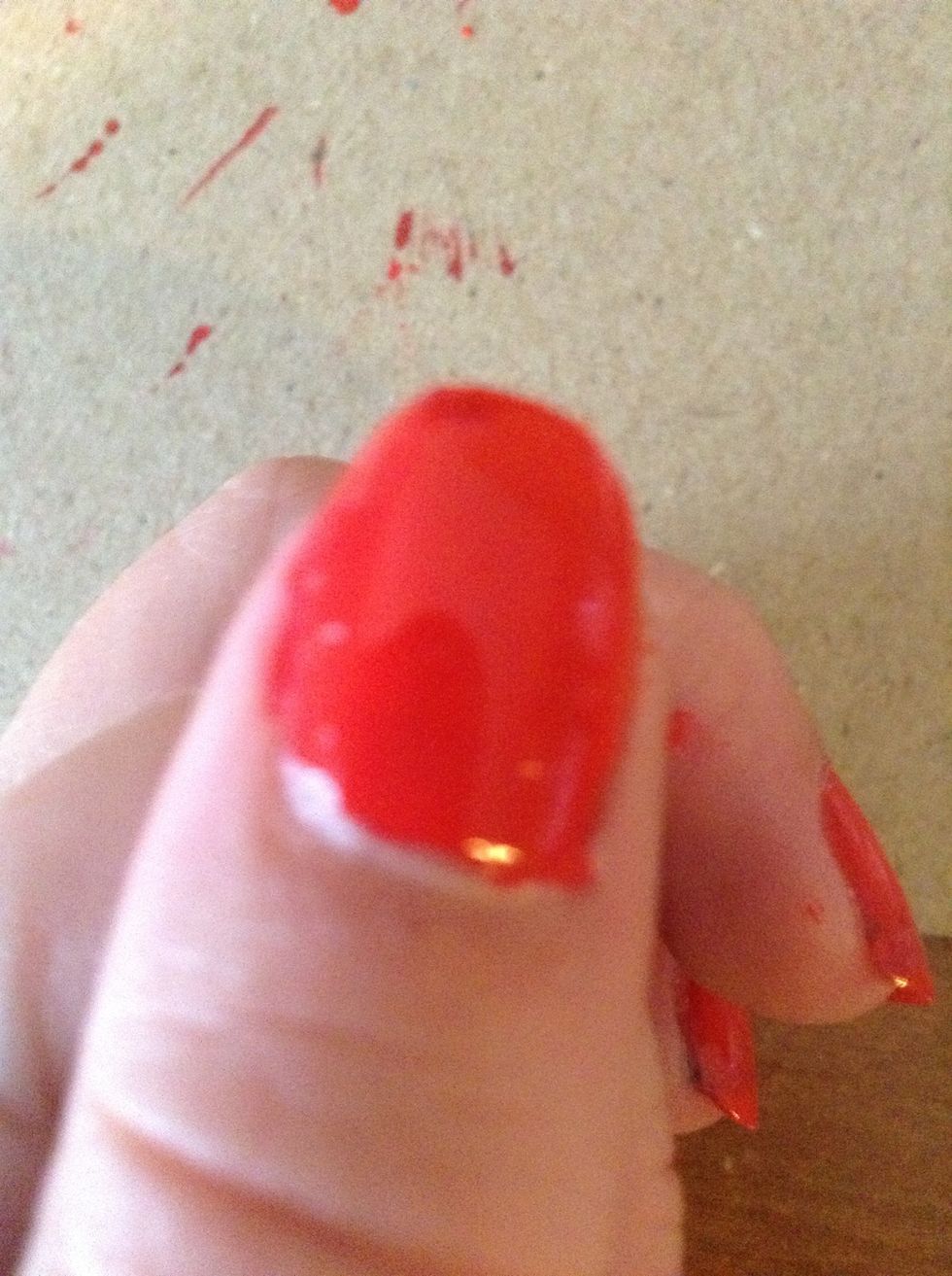 Red thumbs!!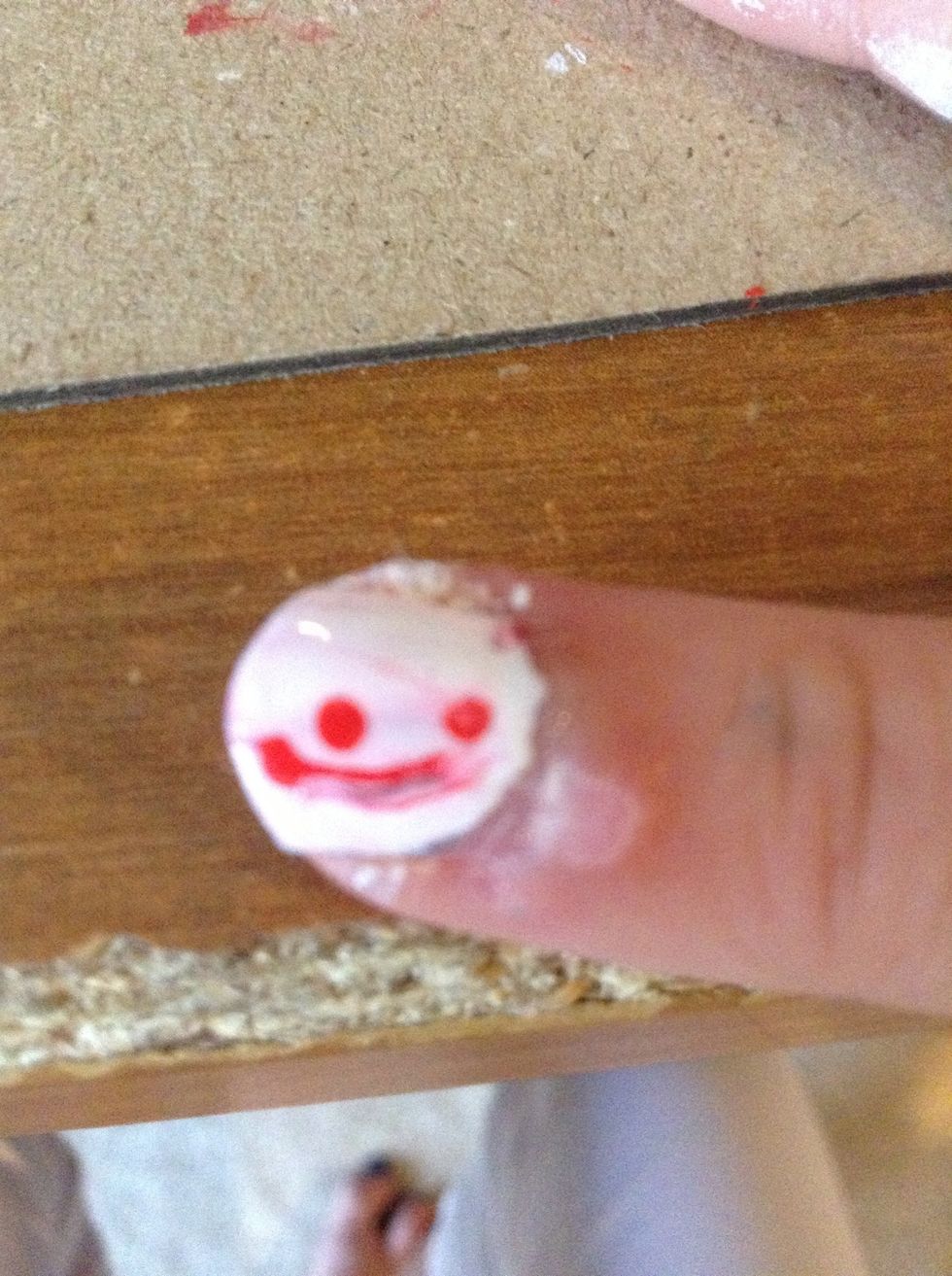 Top coat!
Top coat those thumbs giiiirrrrrrlllllllll!!!
Done!!! Tell me how it worked in the comments!!!!!!
Red nail polish
White nail polish
1.0 Toothpick
Base/top coat of polish