Mixture (1) Add milk, honey, ghee together and make them hot .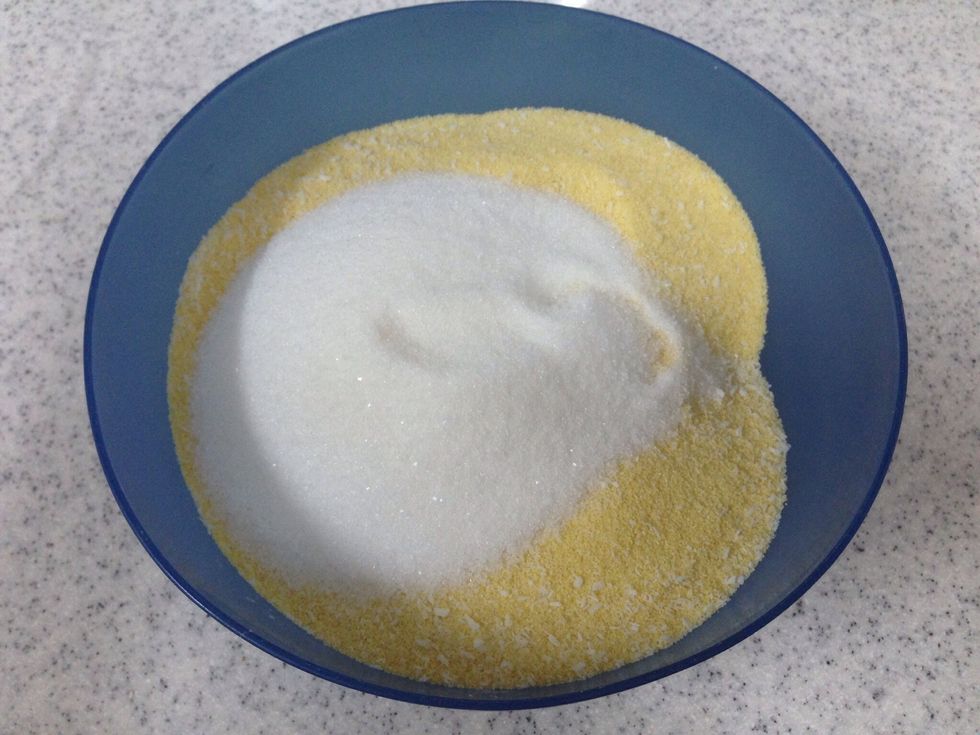 Mixture (2) Add semolina , sugar , coconut and baking powder together and mix them well .
Add mixture (1) to mixture ( 2)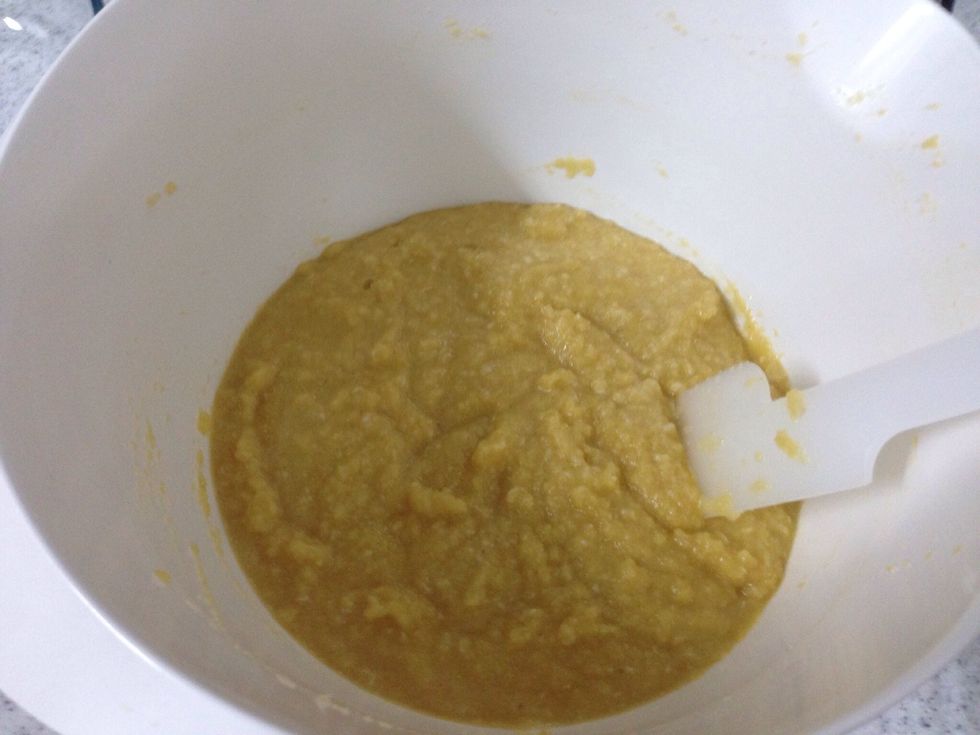 And mix them by a spoon .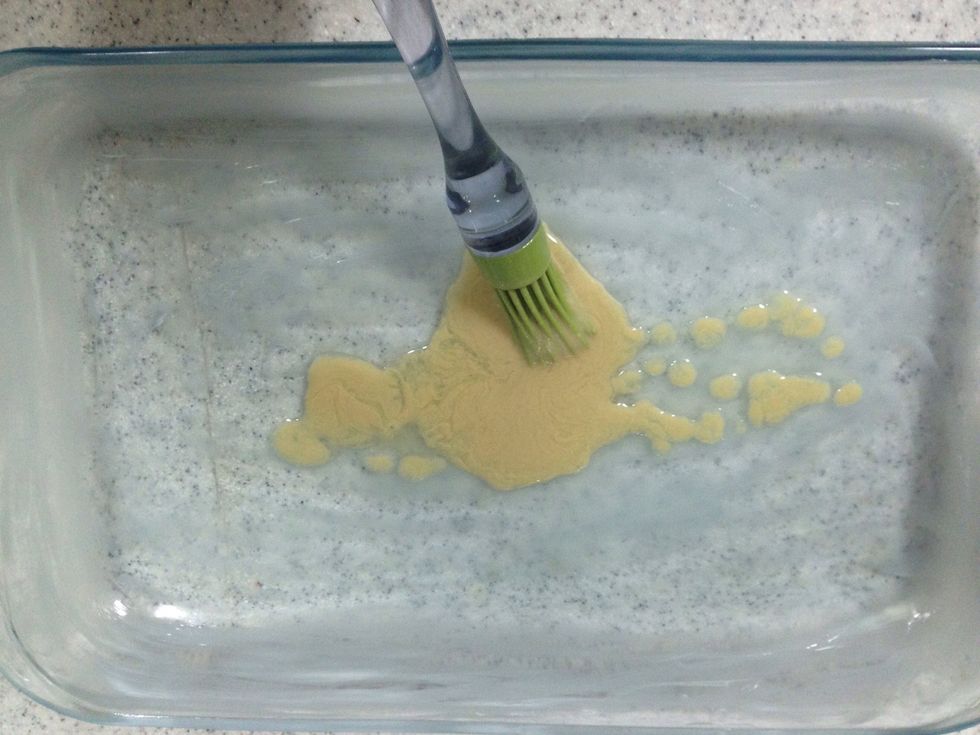 Brush the glass pan by ghee and (tahina) (pure ground sesame seed )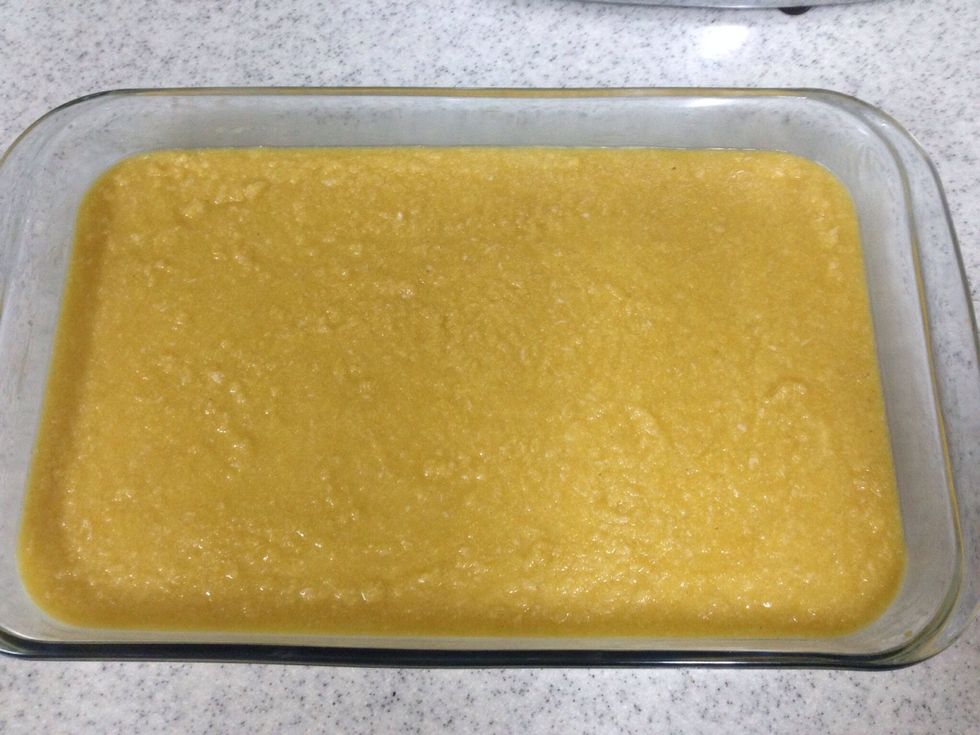 Pure them in a glass pan ( Pyrex )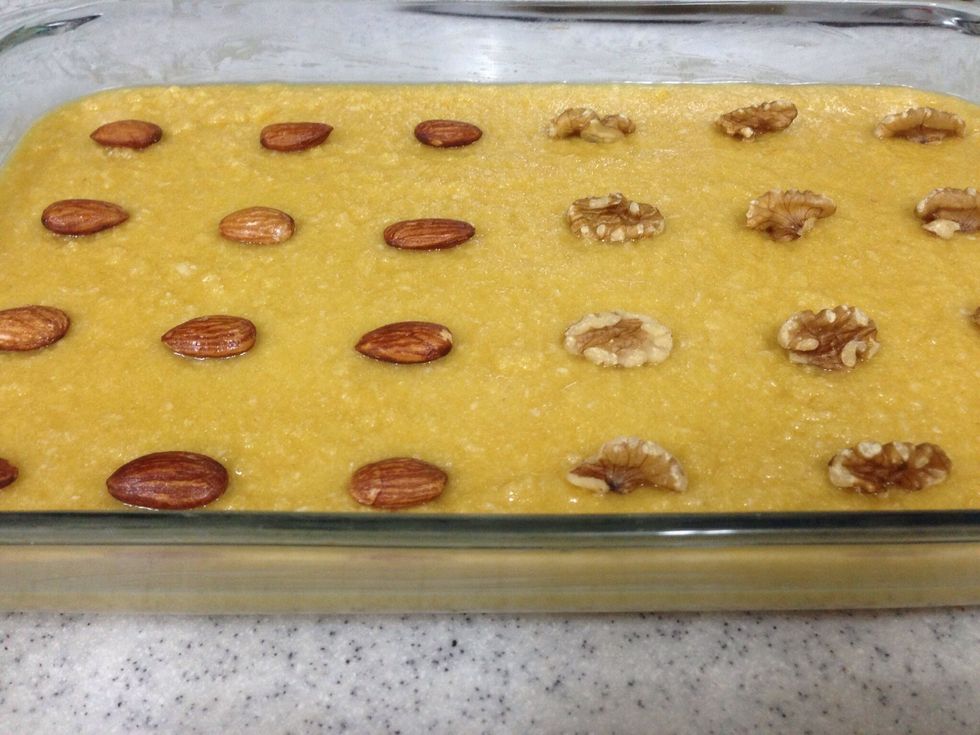 Add the Almonds or the walnuts As you like .And put the ( basbosa ) in a medium heat oven .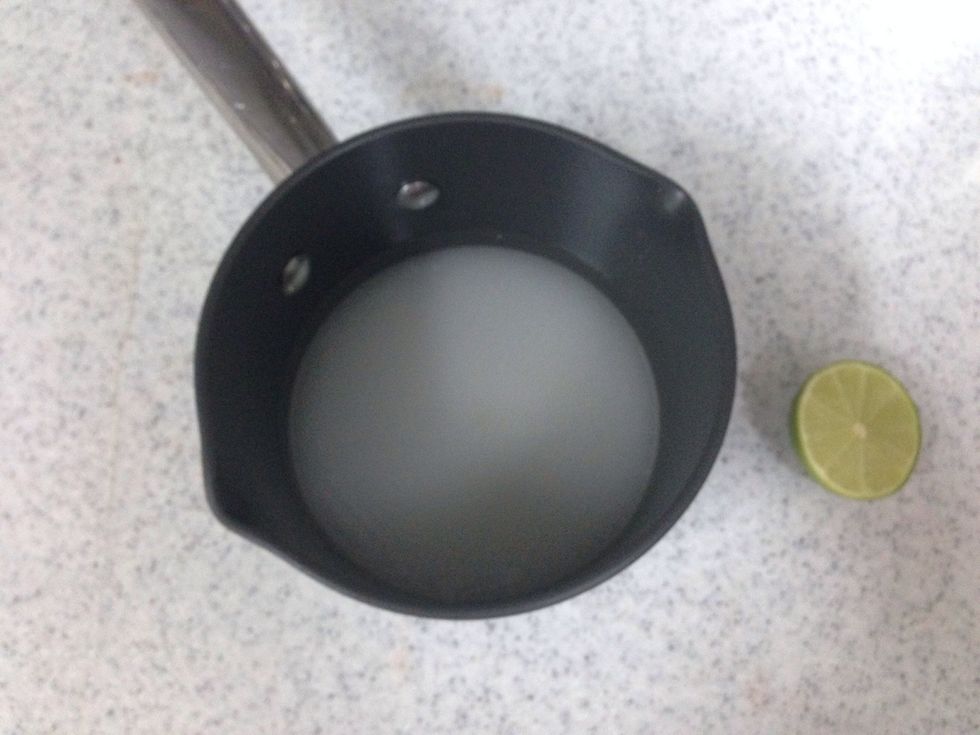 When the ( basbosa ) in the oven start to make the syrup . Add sugar , water , and some lemon drops .
Let them boiling 10 min to become syrup ( sticky in the spoon )
When the ( basbosa ) become brown from the sides turn off the oven from the bottom and turn on from the top ( grill )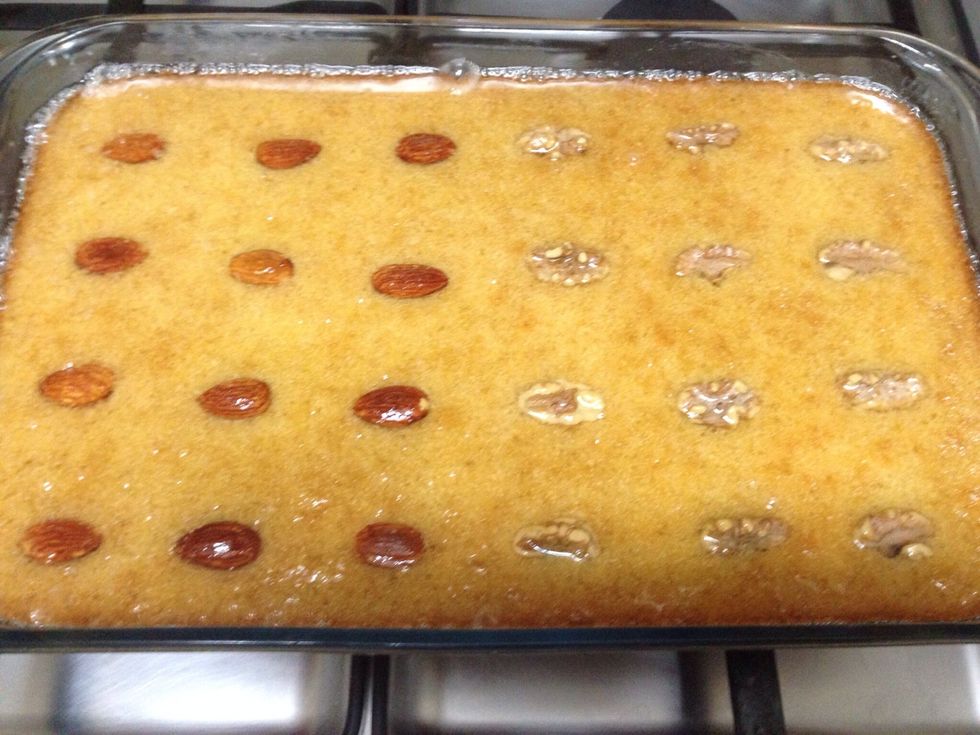 Pour the boiling syrup over the basbosa Immediately after taking it out of the oven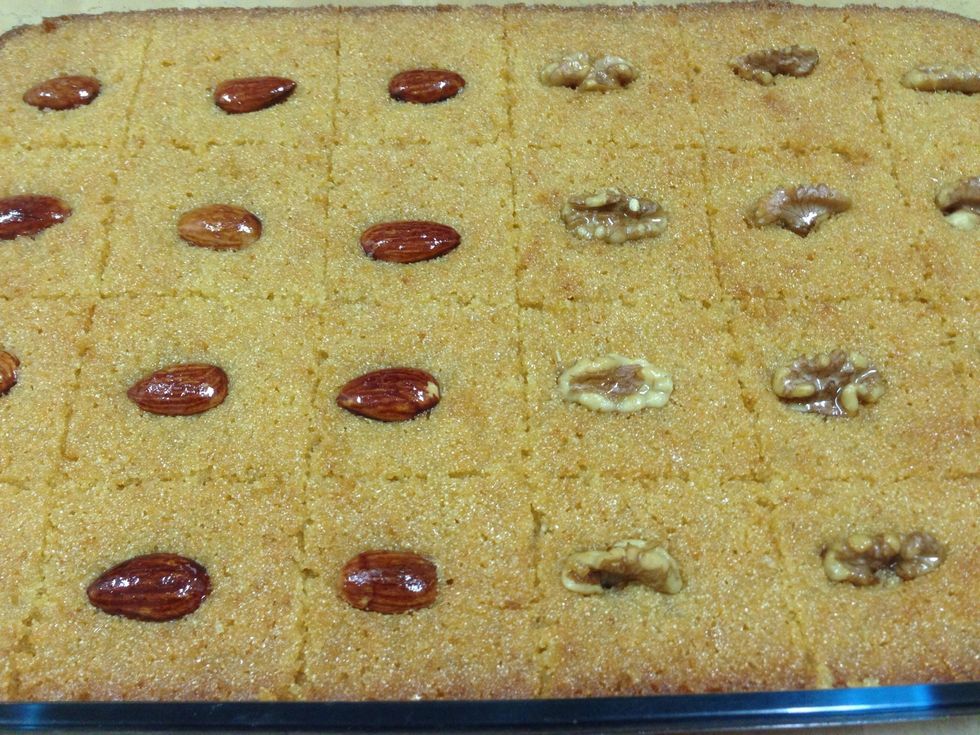 Leave the basbosa cool completely before serve it .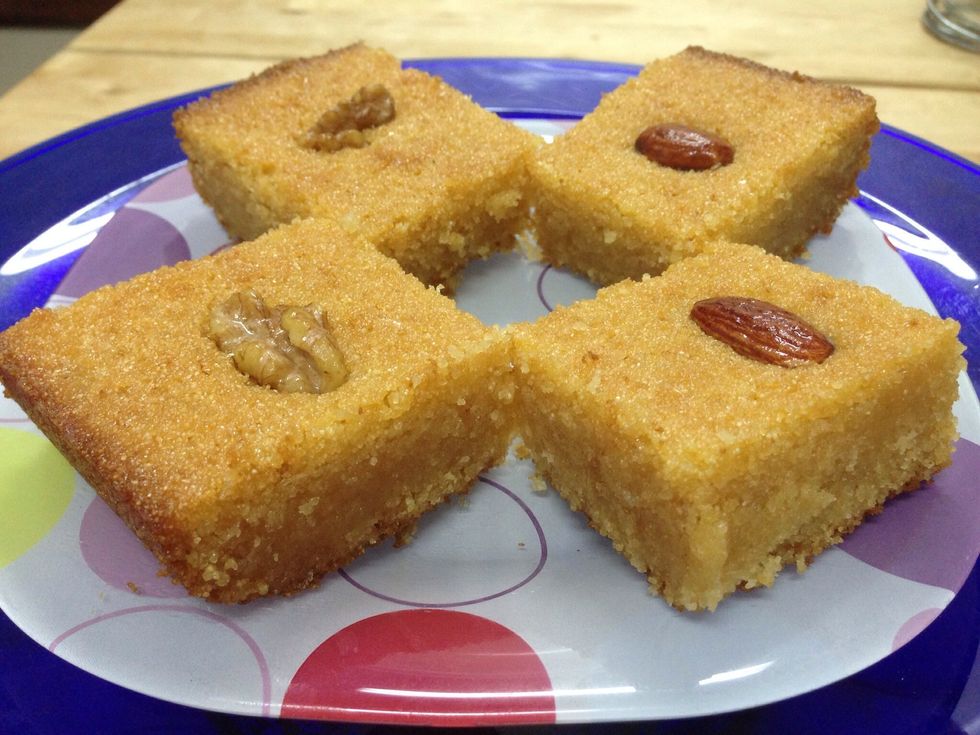 Enjoy 🌷
500.0g Semolina
1/3c Coconut
1.0c Sugar
1.0tsp Baking powder
3/4c Milk
3/4c Ghee
1/3c Honey
( Syrup )
1/2c Sugar
1/2c Water
1/2 Lemon
Almonds
Walnuts