How to make baroque putti from baby dolls
Just in time for Valentine's day, or in our case a staging of Tartuffe, gilded putti fly again.
18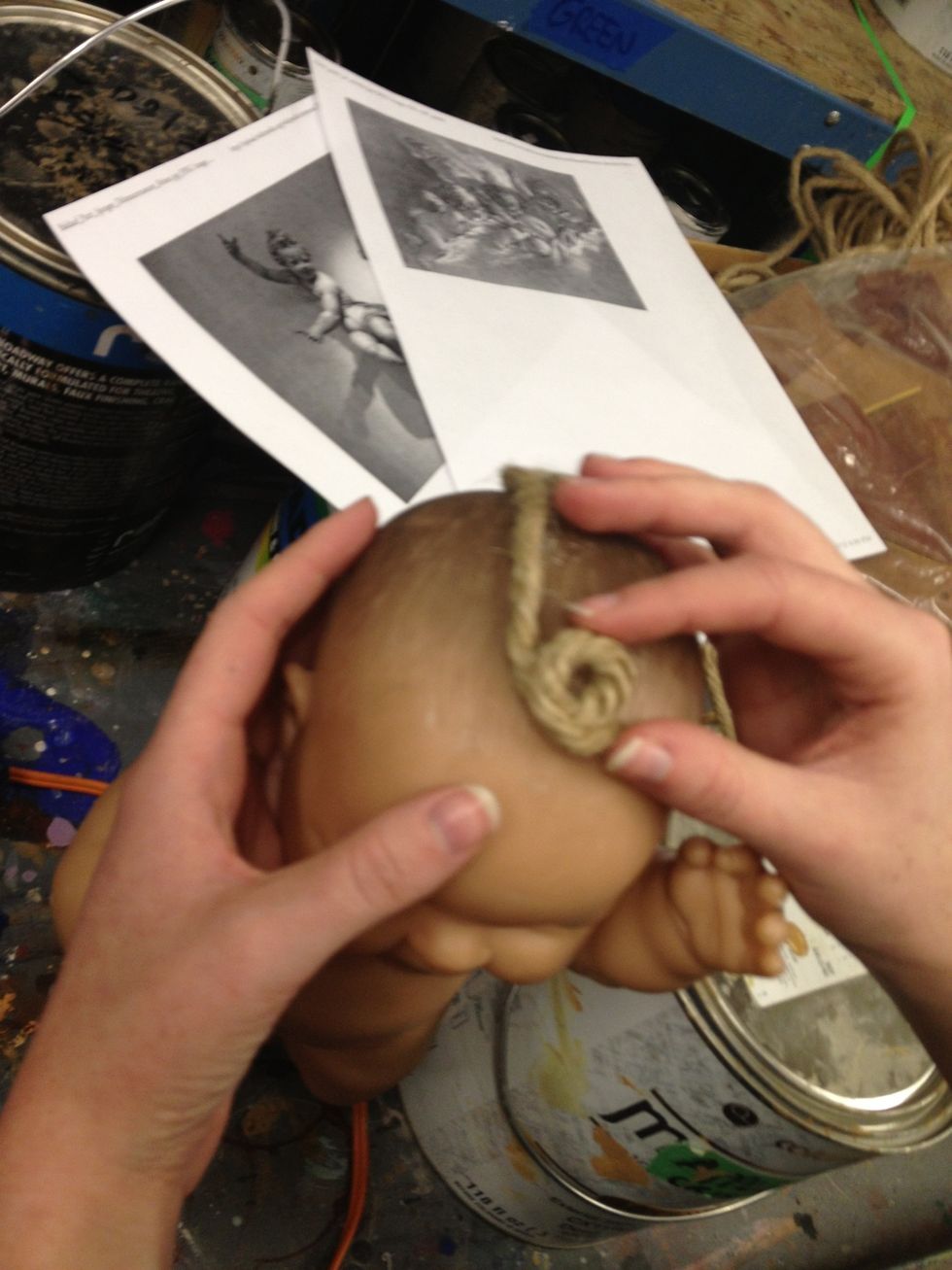 Putti have thick locks of hair. Working from reference, we began by defining the hair line and part by glueing twine to the dolls heads.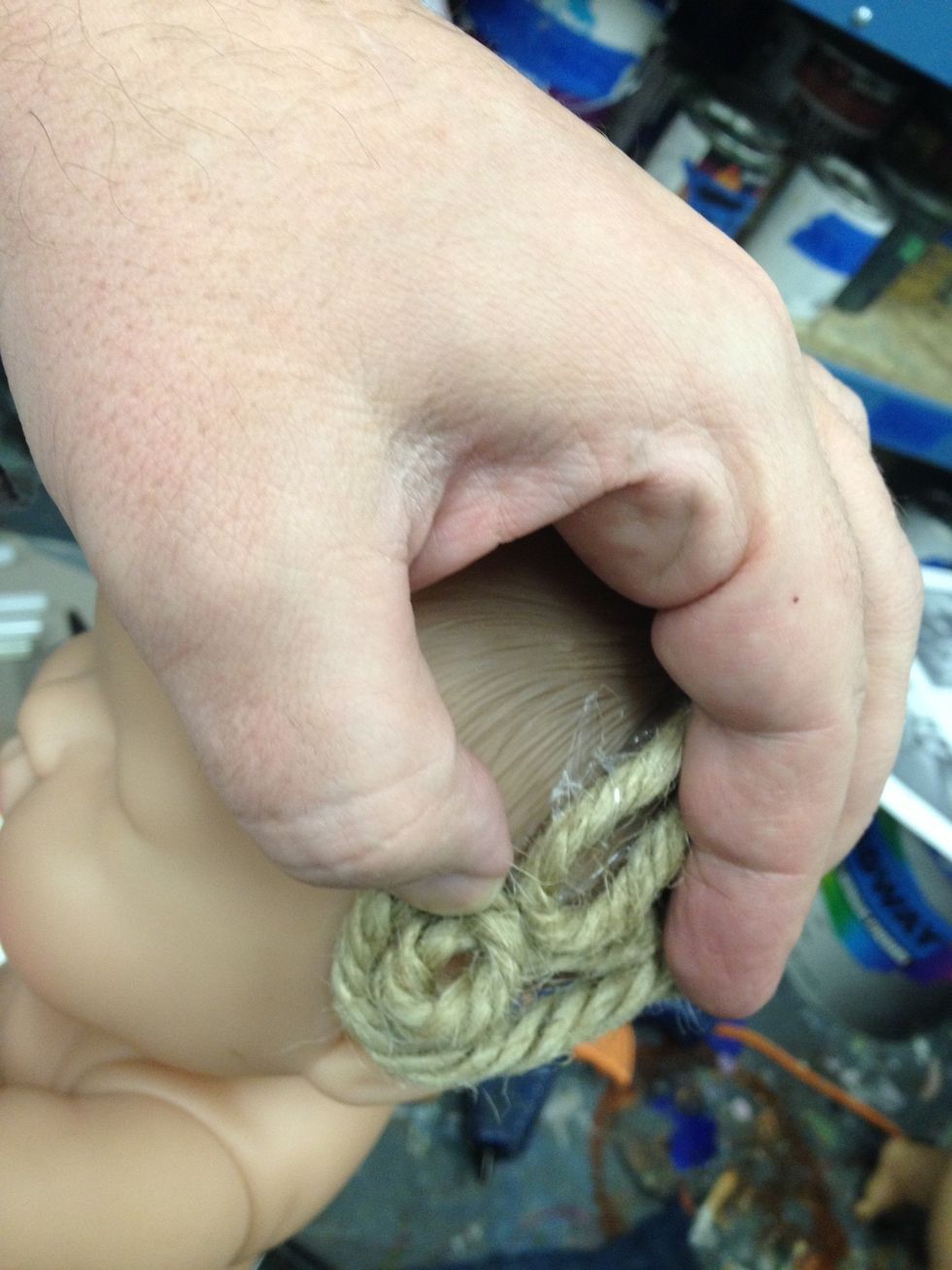 Affix lengths of twine using hot glue.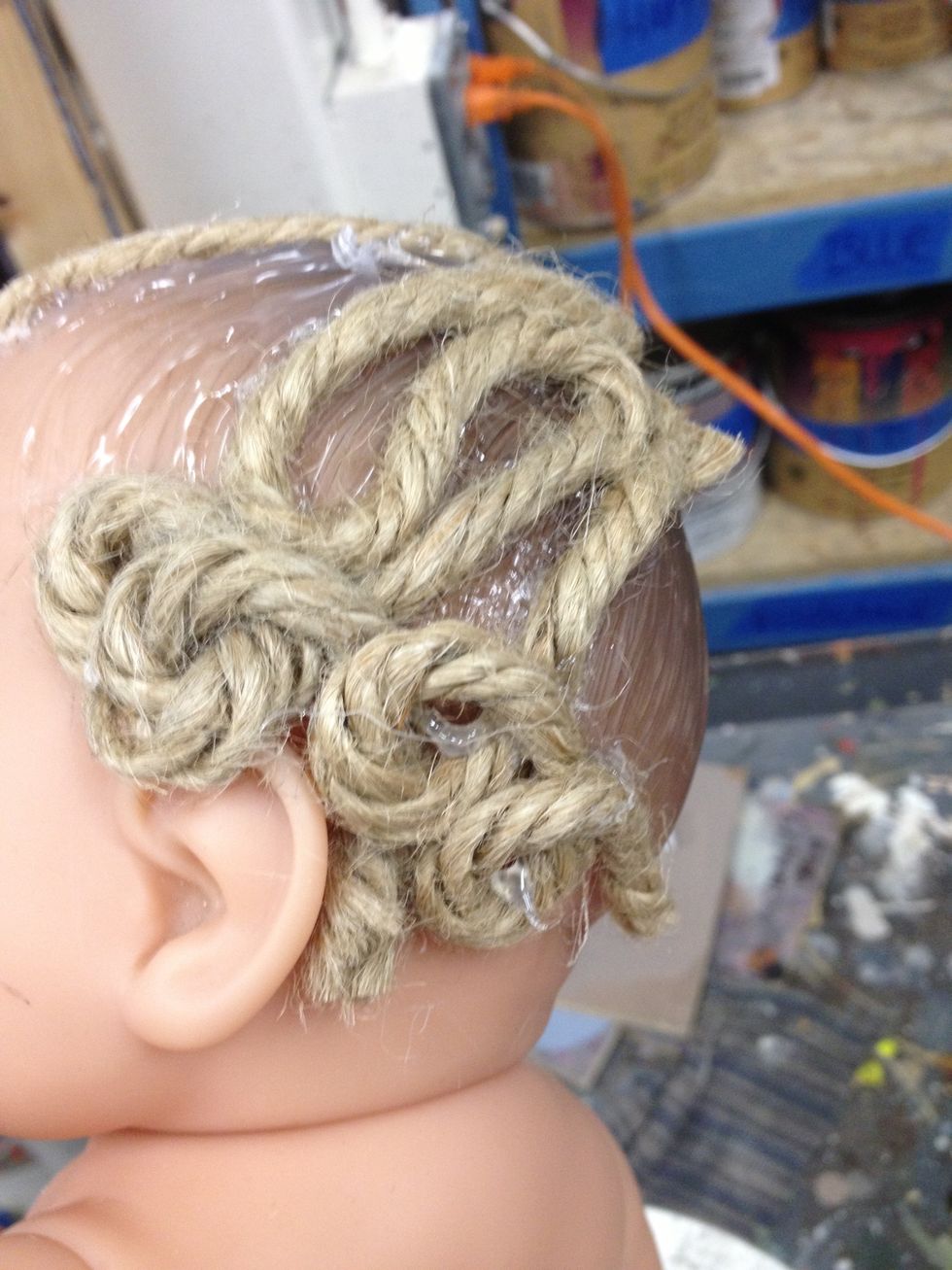 Laying back and forth coils first creates a rough foundation of hair.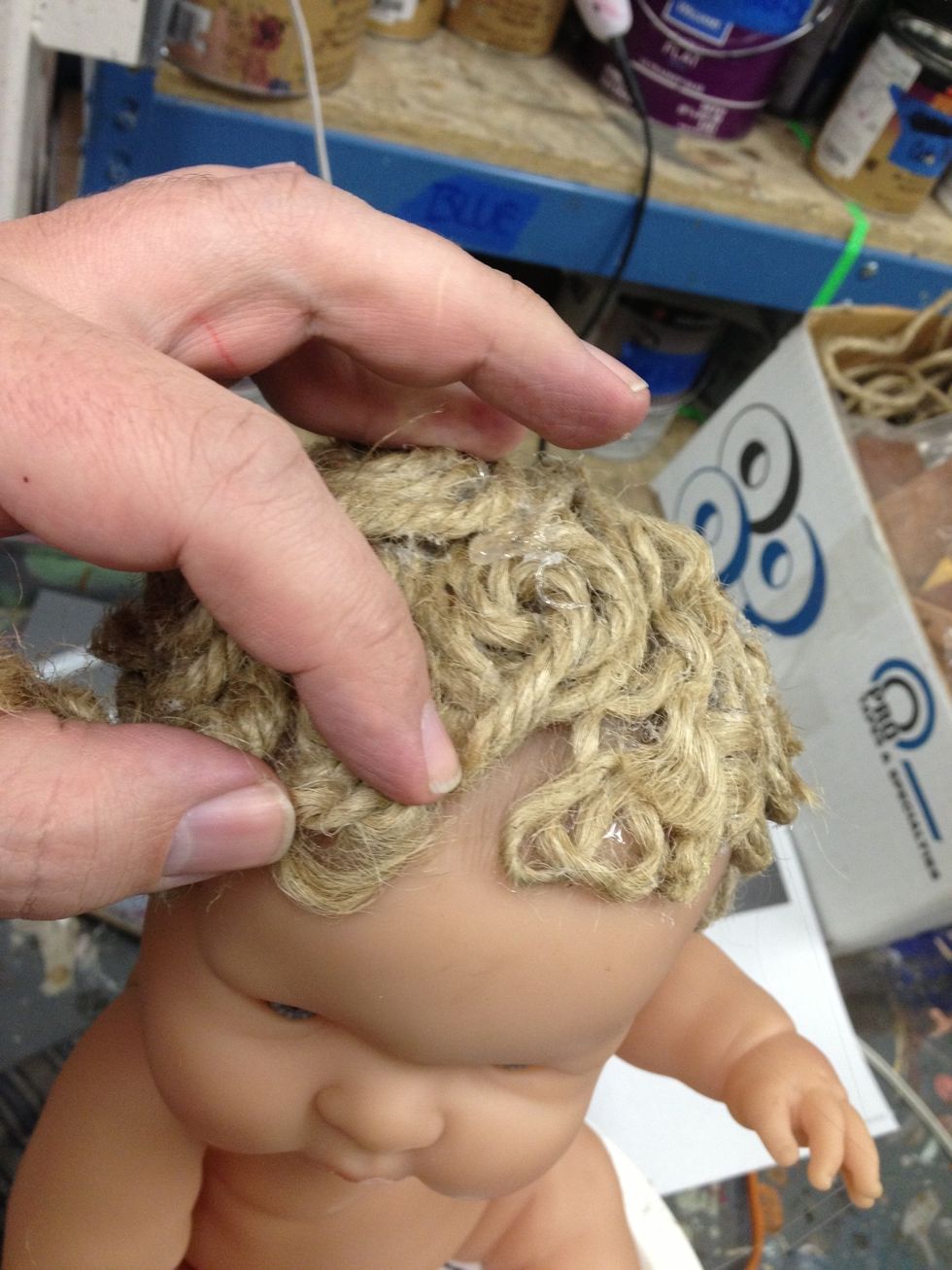 Smaller strands and curls are added to the foundation. Use a craft stick to press the curls into the hot glue. Remember the mantra: "hot glue is hot!"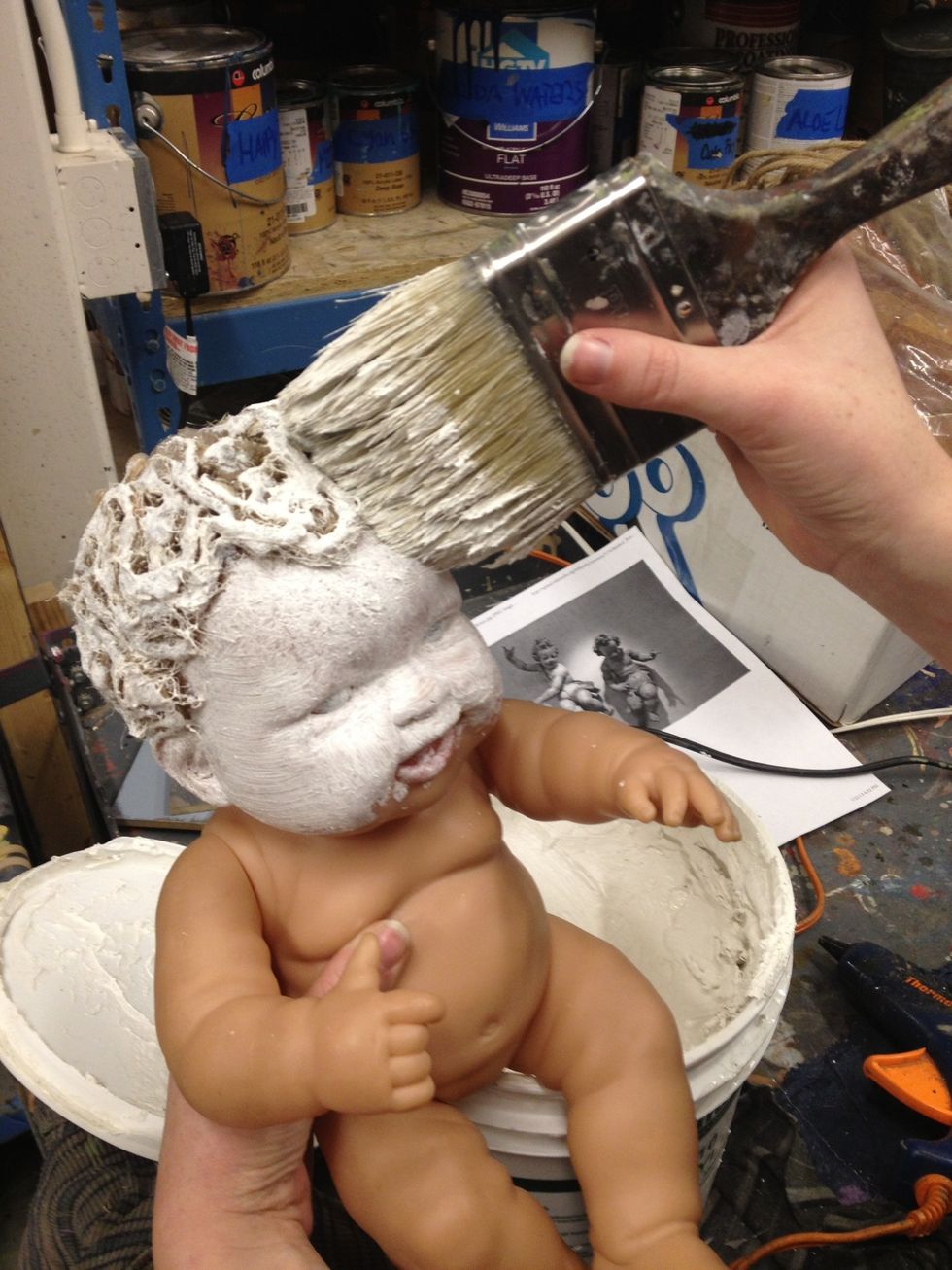 Paint a layer of mastic over the whole doll and allow to dry. (Tip: we covered the fly-away ends of the jute twine with hot glue to preserve the texture and make it easier to coat).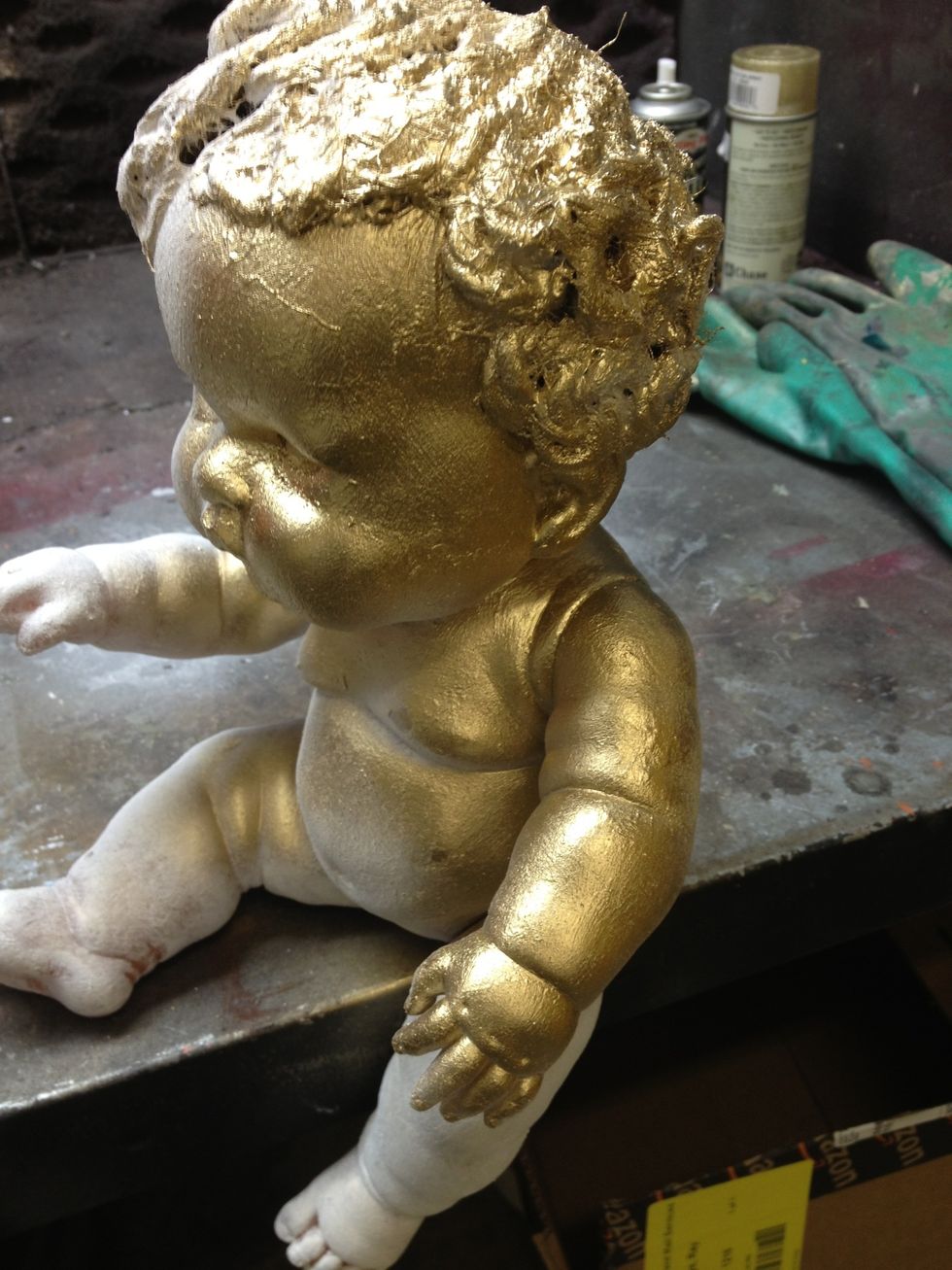 Apply the mastic lightly around joints so you can still pose the doll. After the mastic has dried, this putto is ready for paint.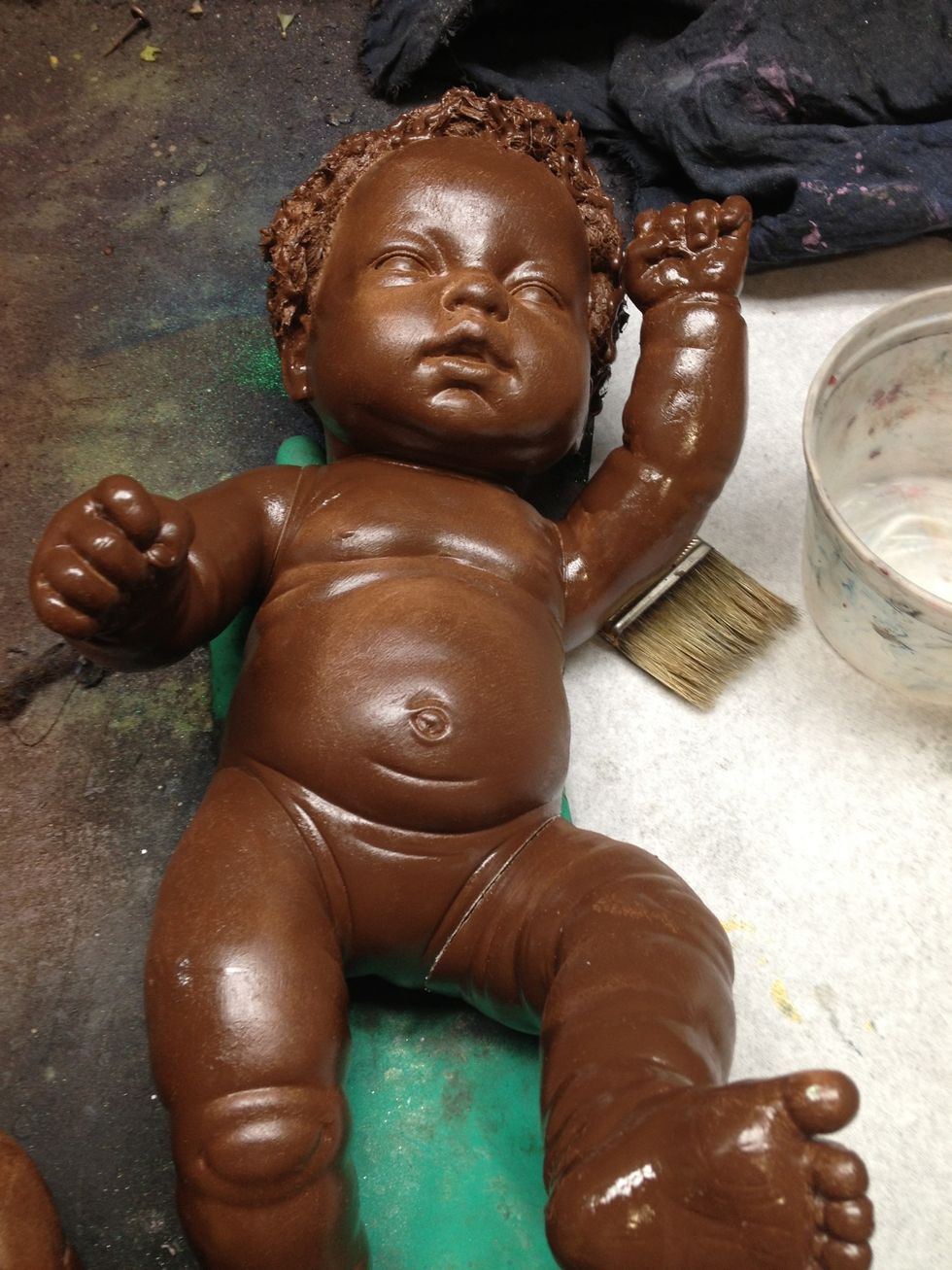 After mastic has dried, paint undercoat. We have chosen a chocolate brown.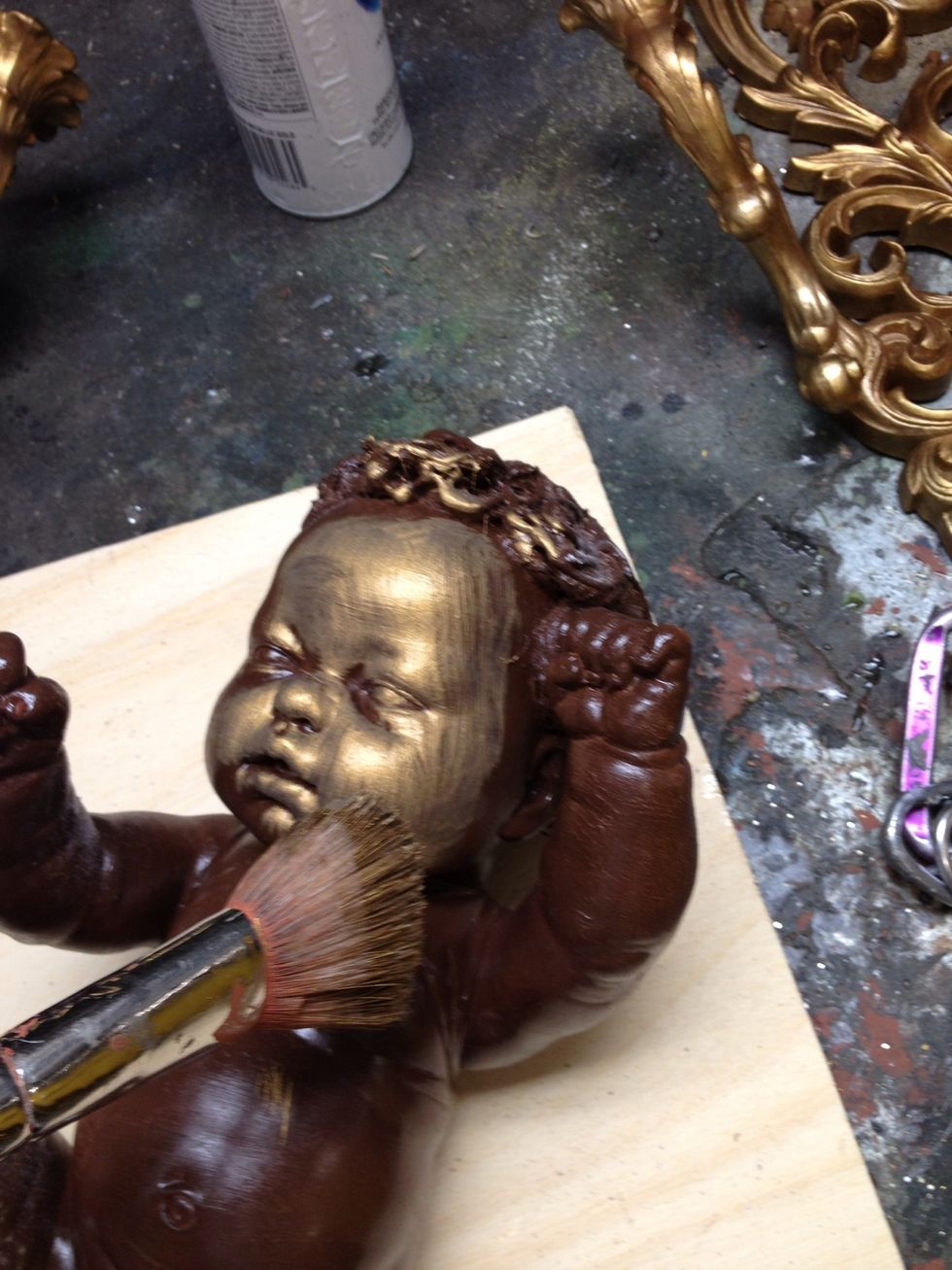 After the undercoat has dried, dry brush gold paint leaving some brown in the recesses. We've used Rosco Broadway gold.
These now gold putti are ready to be posed over our mantle piece. We will add wings and drapery onsite.
In situ on mantle. (The lions are carved from blue foam.)
Hot glue
Twine or cording
Vinyl acrylic mastic or gesso
Paint
Vinyl bodied doll