This is a super easy dish that takes very little prep time and tastes even better the next day!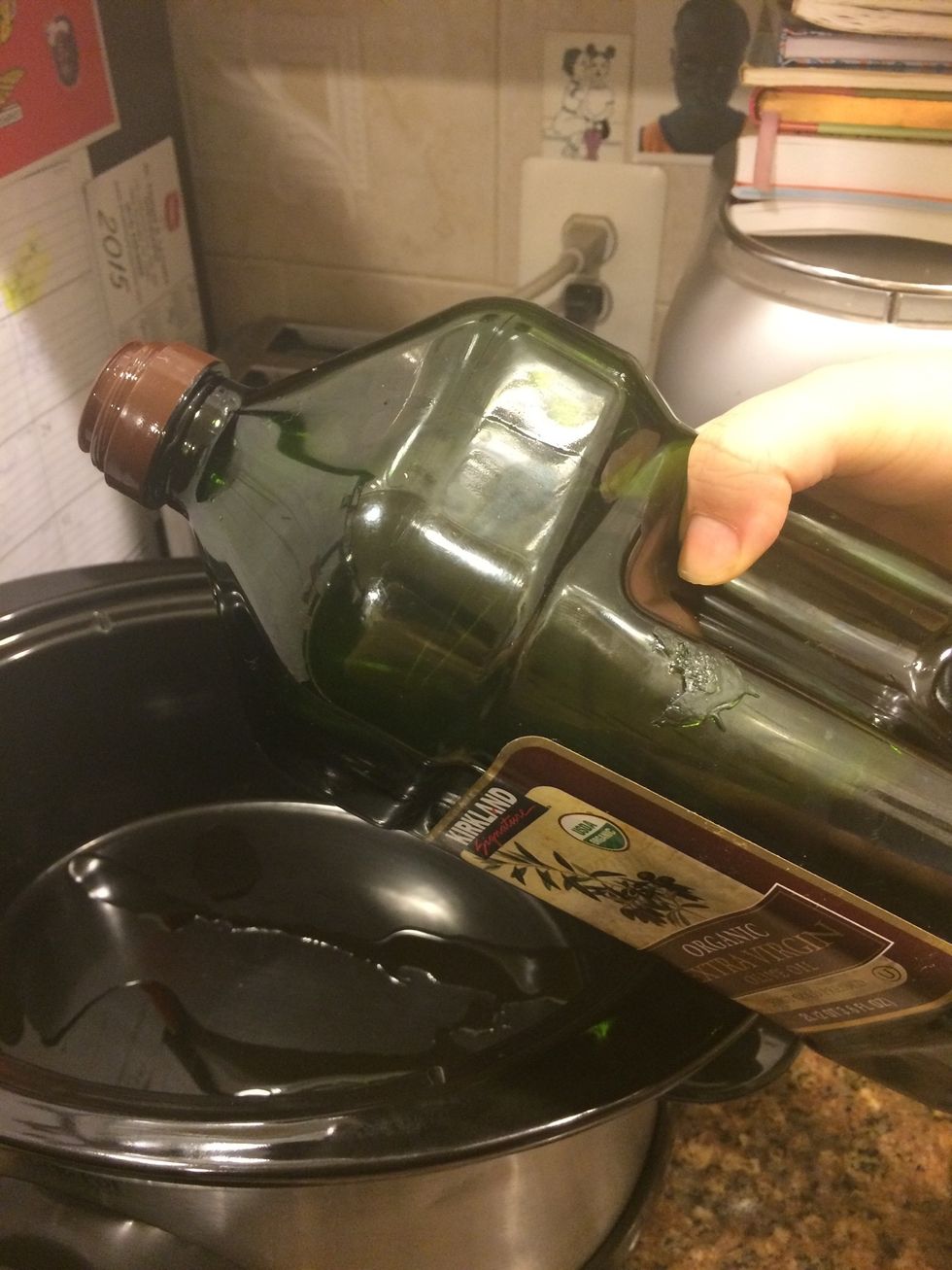 First prep your crockpot with a decent drizzle of olive oil.
Thinly slice two white onions and separate each onion slivers.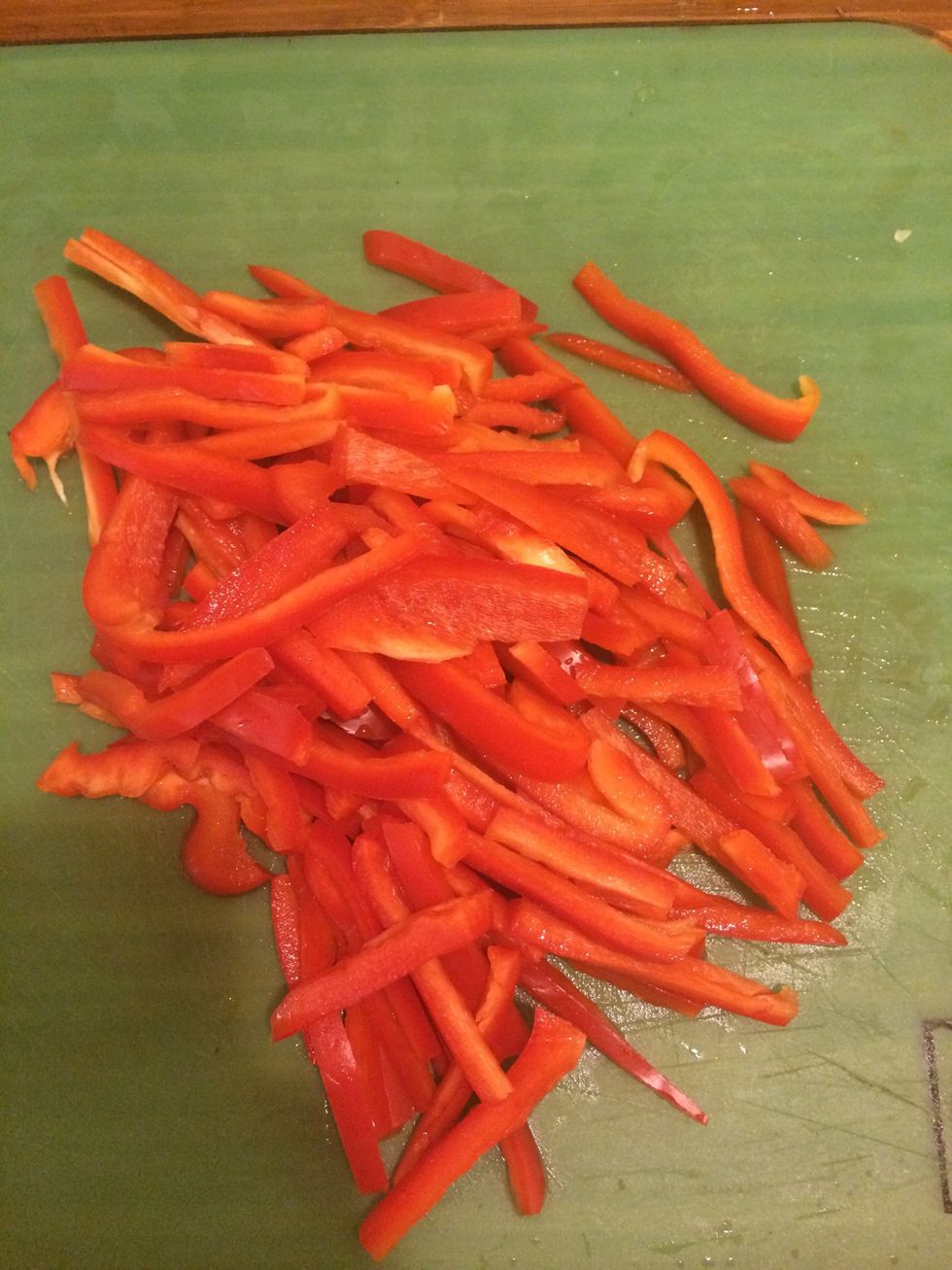 Julienne two red peppers.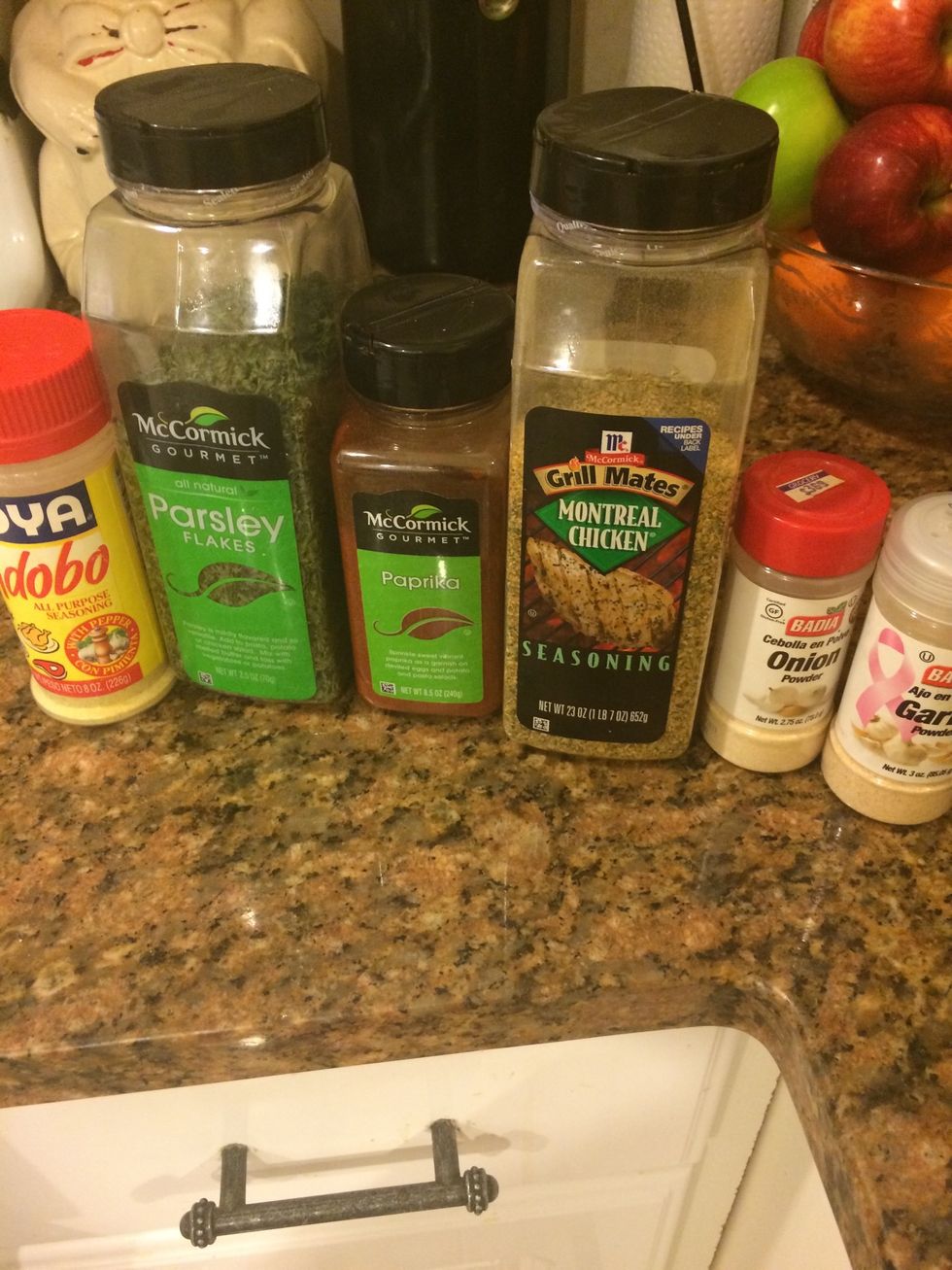 These are the seasonings I used for the chicken. I didn't really measure these out, but eyeball it just make sure you use enough to really flavor the chicken.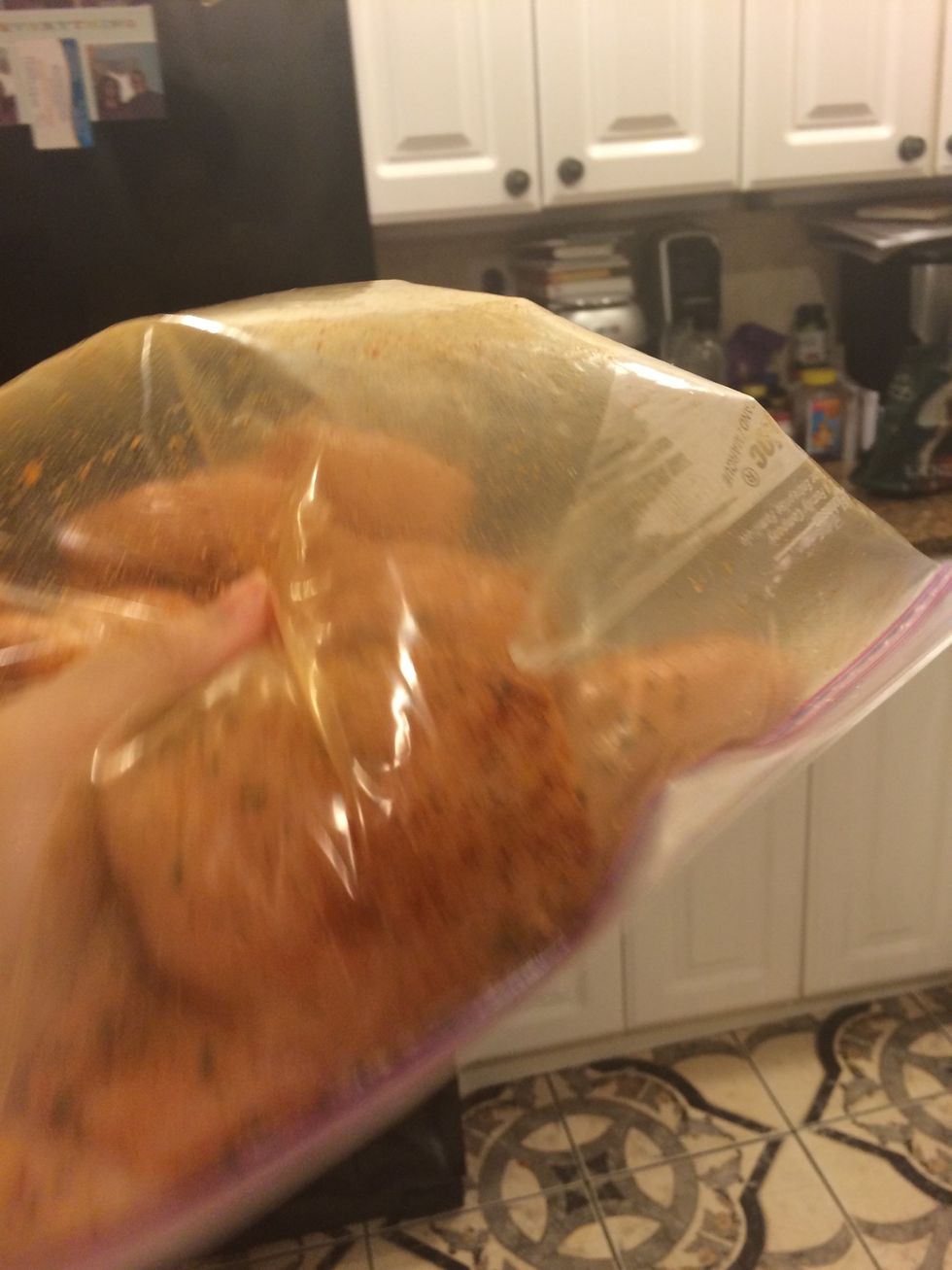 Place chicken breasts in a gallon bag and add your spices. Make sure it's sealed well and then channel Taylor Swift and shake shake shake it off!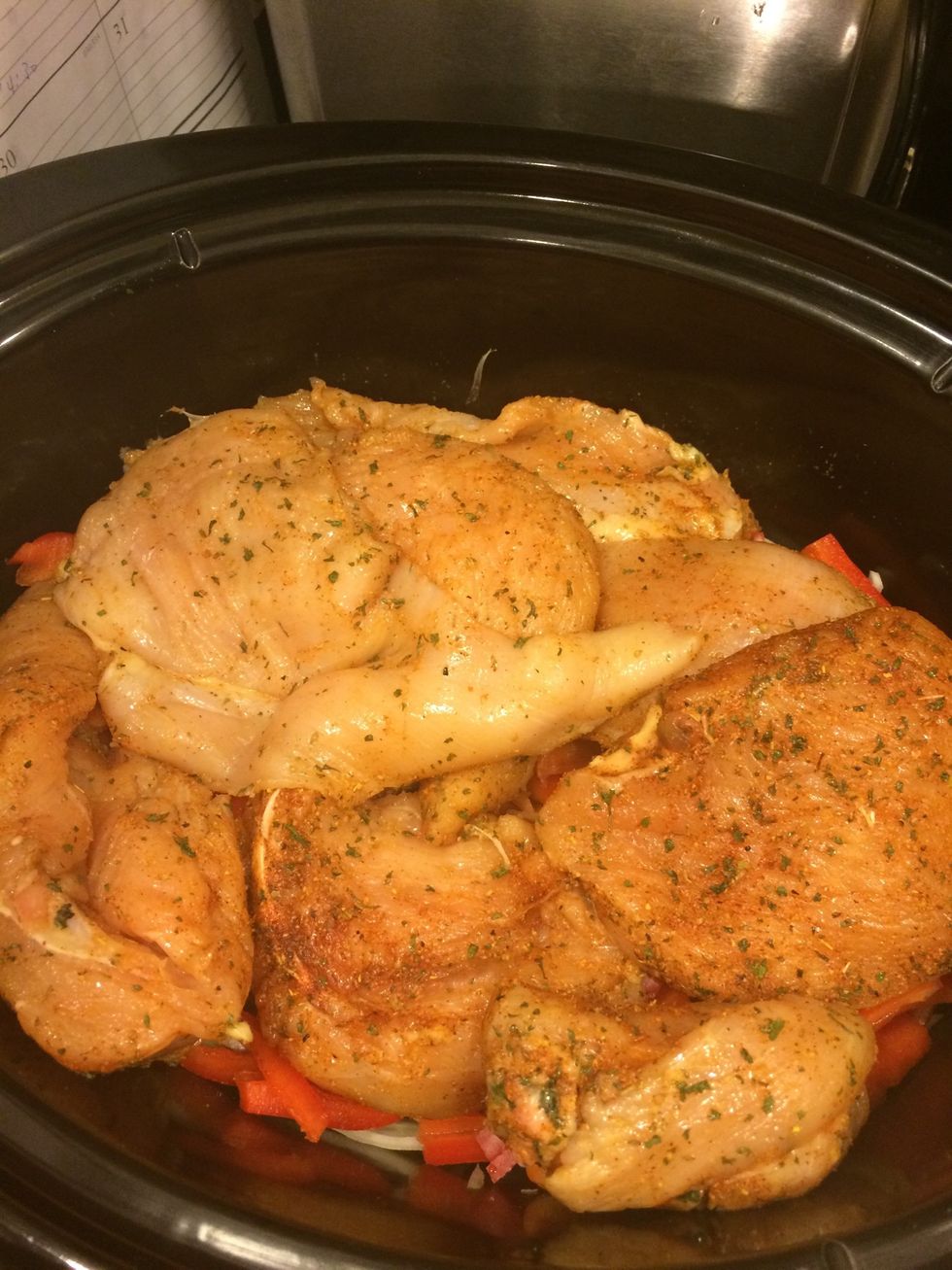 Layer the onions and peppers then place seasoned chicken on top.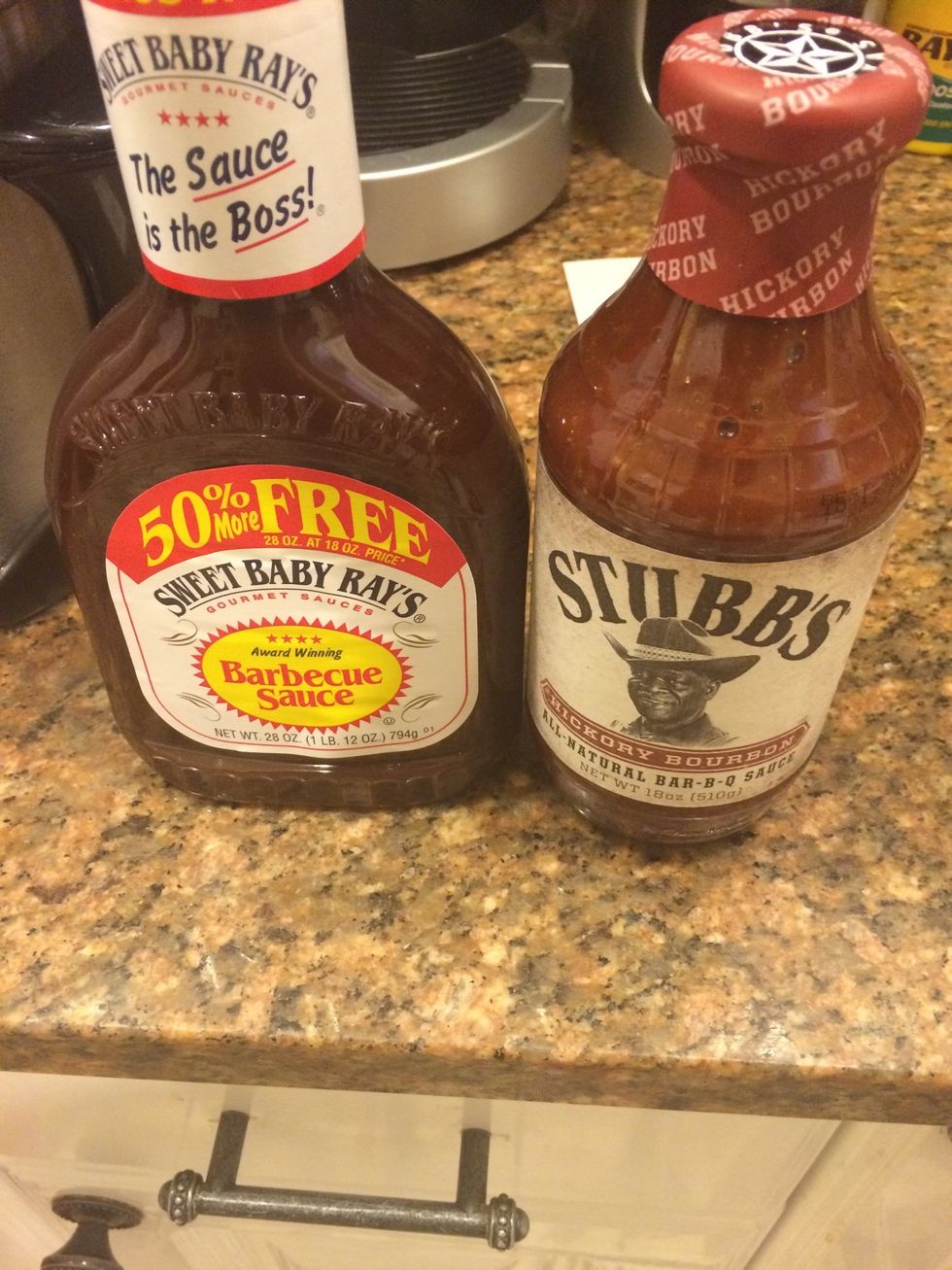 These are the two sauces I used. I like a sweet and smoky sauce.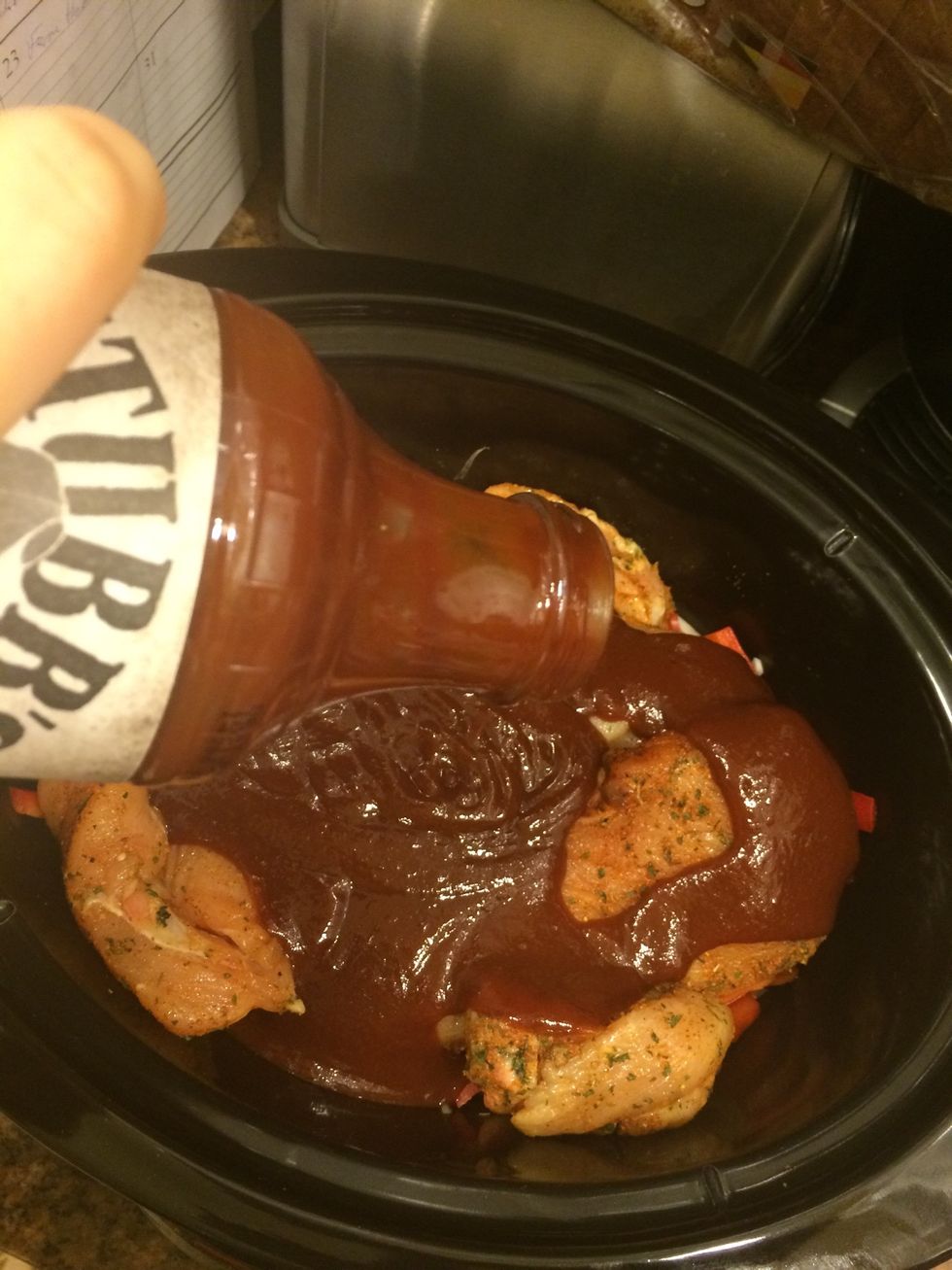 Empty the whole bottle of Stubbs and then fill it a third full with water, shake and pour over.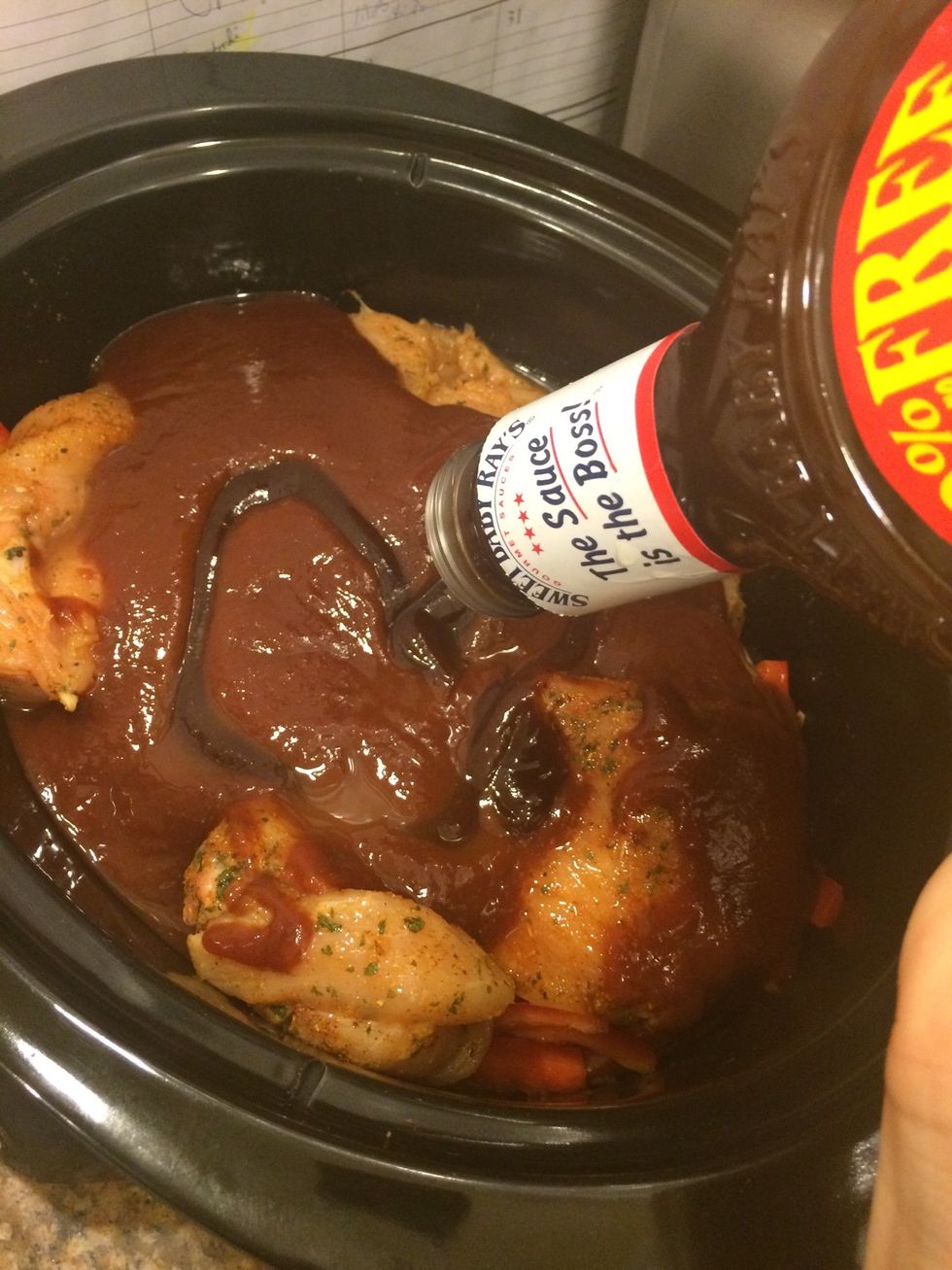 Add about 4 tablespoons of the second sauce.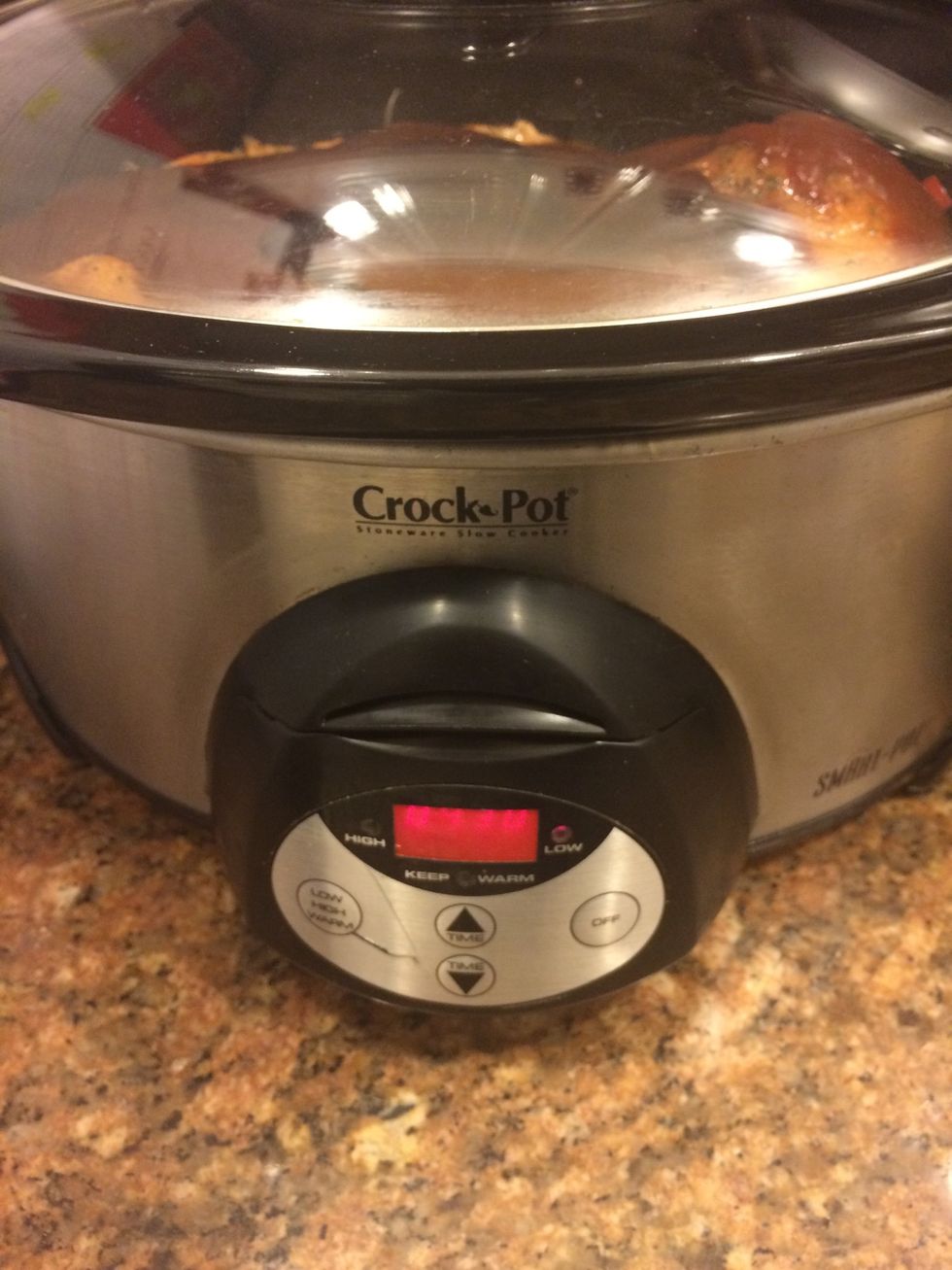 Set on low for 3.5 hours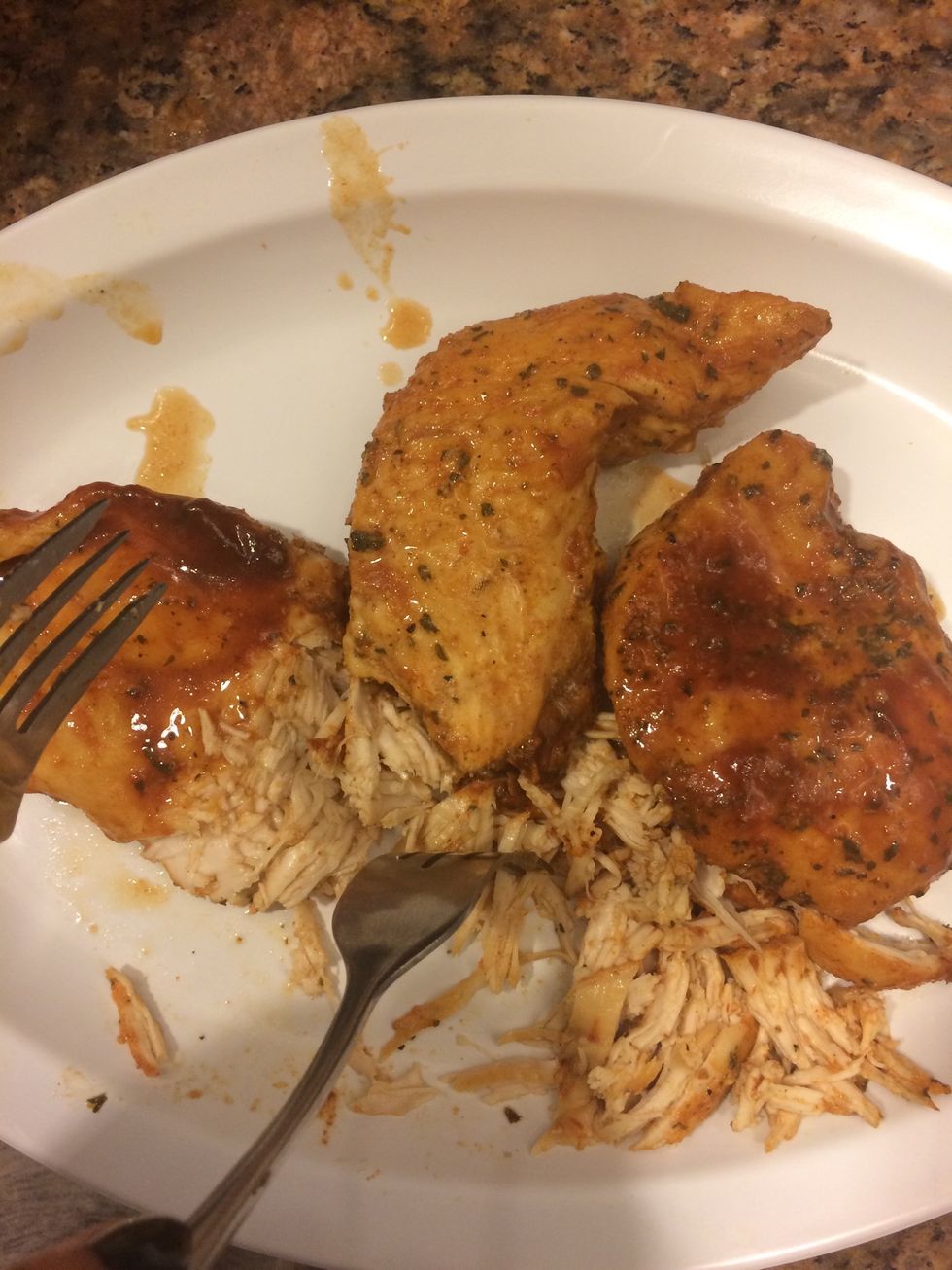 Take out chicken and let rest for a bit and then shred chicken.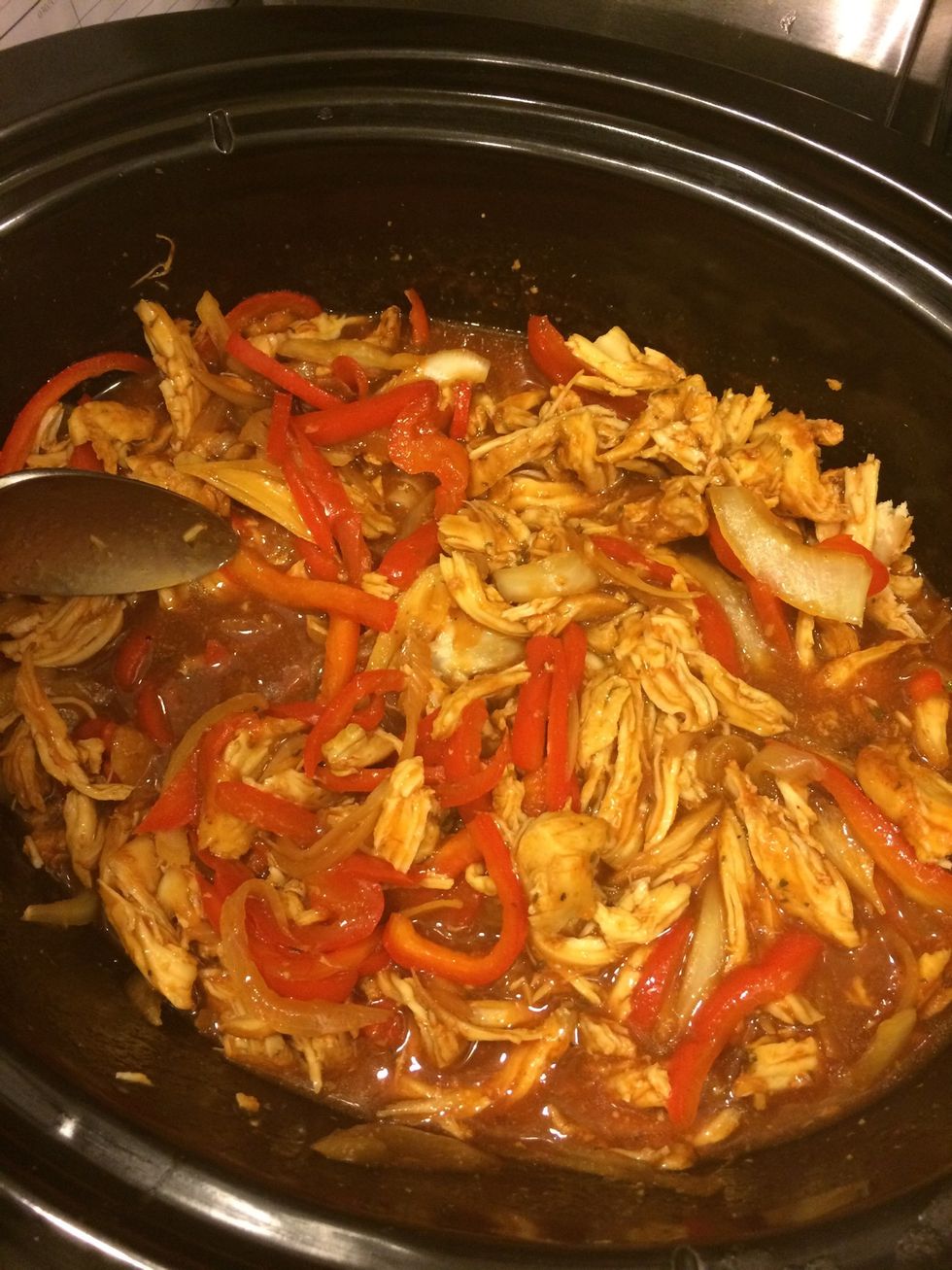 Return the chicken to the sauce and stir really well to incorporate.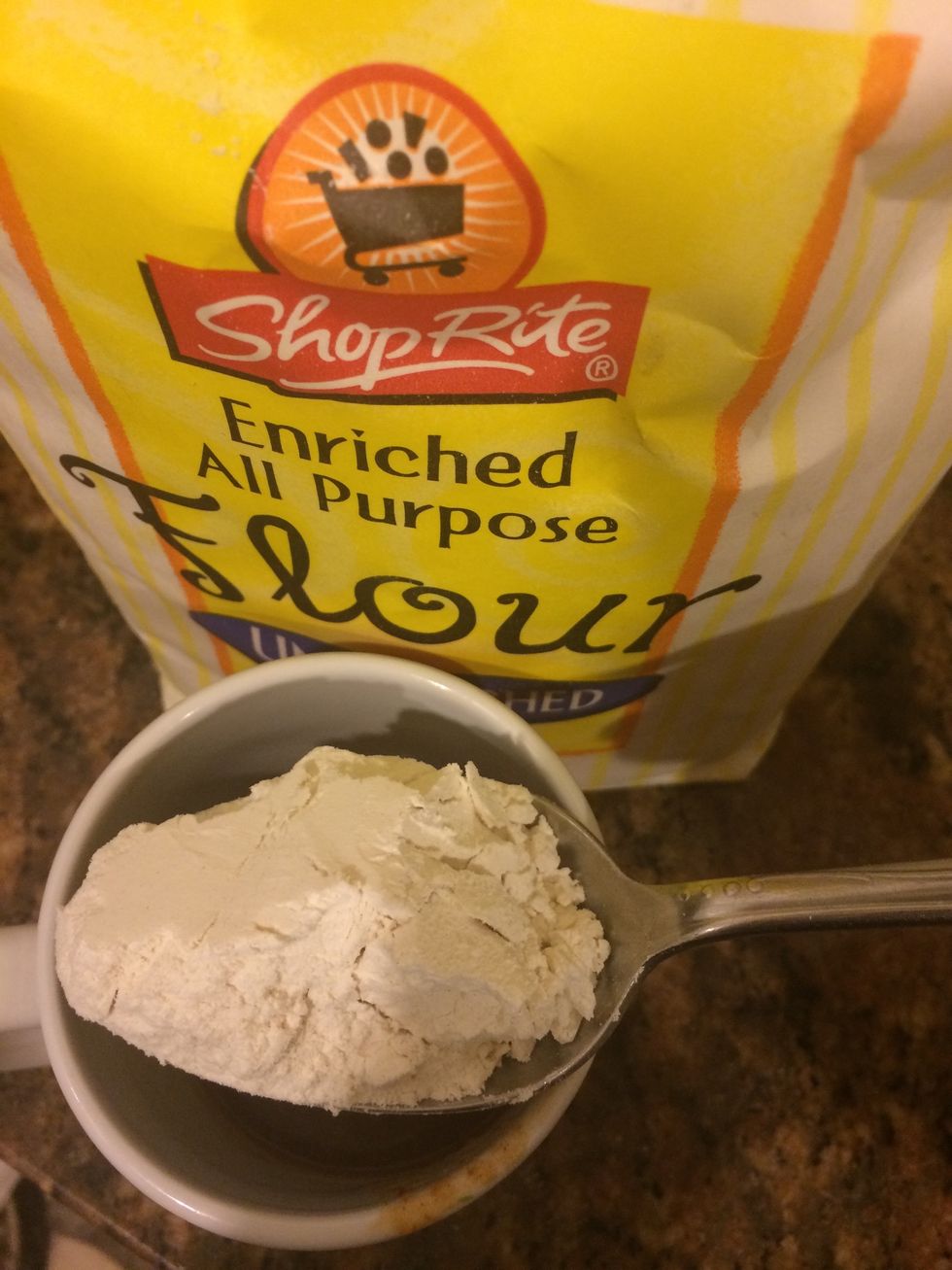 Now make a slurry. Spoon out about 1/3 cup of the sauce/gravy and add a heaping spoonful of flour. Stir this really well. It should look like a thick paste.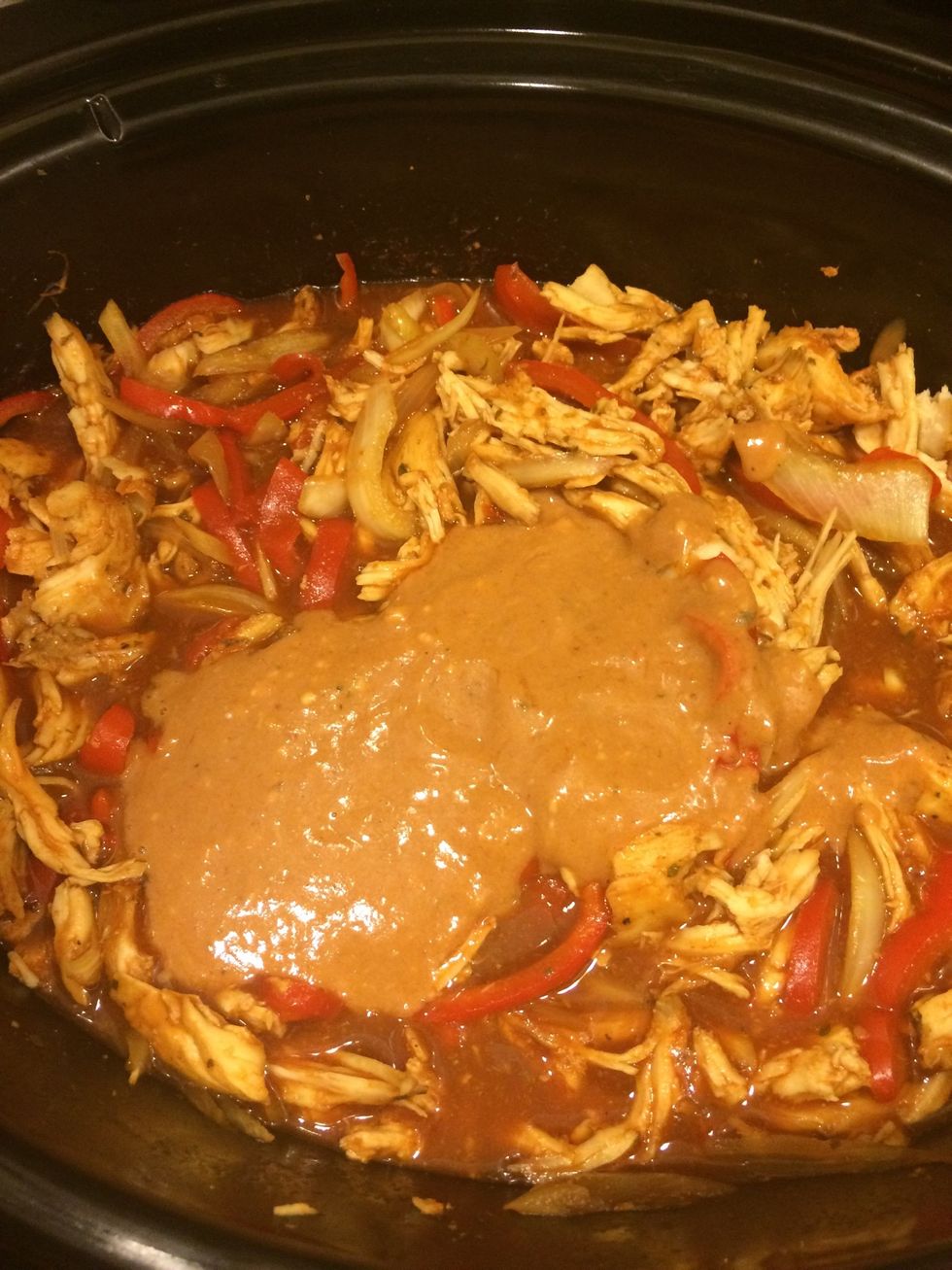 Add this into the crockpot. And stir, stir, stir!
Now that the sauce is thickened a bit, cover and cook for 3 more hours. This dish is super easy and yummy!
I served mine on a toasted bun with bread and butter pickles. It was delicious!!
Chicken breasts
1.0 Bottle stubbs bbq sauce
2.0 White onions
2.0 Red peppers
Parsley
Garlic powder
Onion powder
Adobo
Paprika
1/2Tbsp White flour
Olive oil