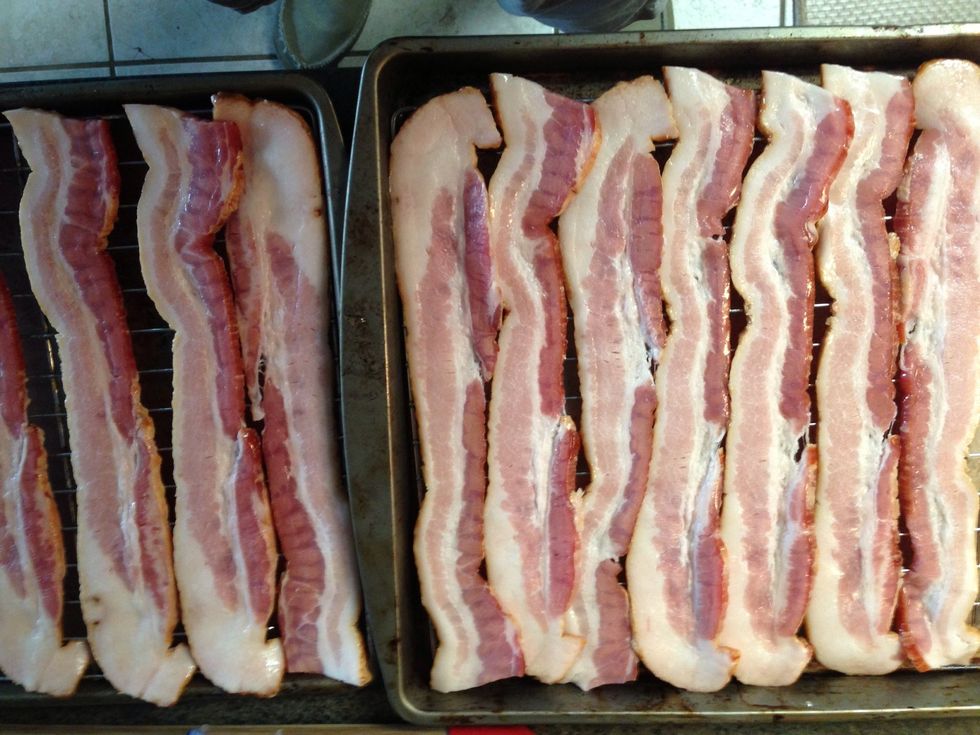 Place bacon on a cookie sheet and bake in the oven for one hour at 325 degrees. I placed them on a cooling rack while cooking to separate the bacon from the drippings.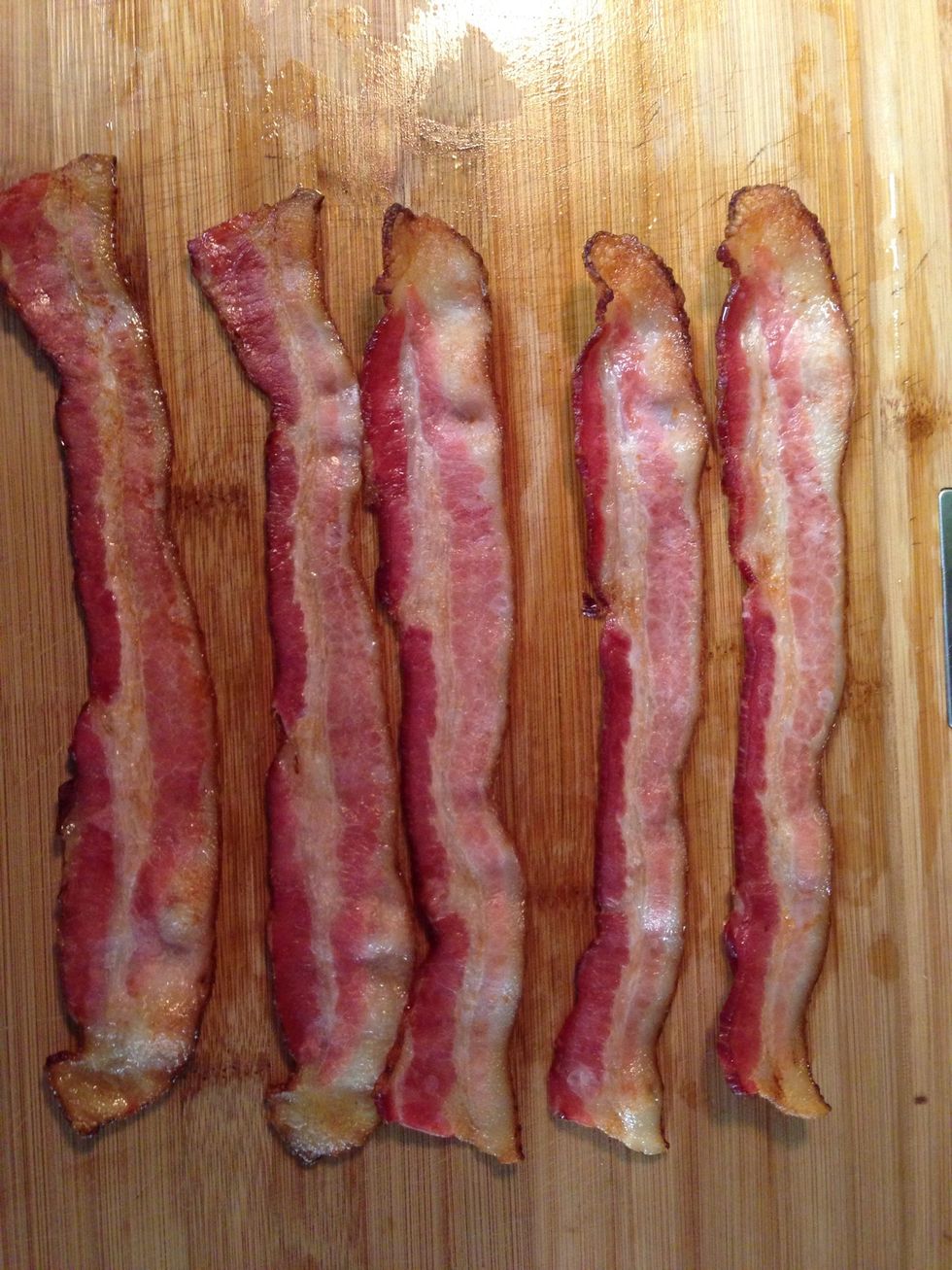 After an hour, remove from the oven and pat down the bacon to remove excess grease.
Create a weave of bacon following the example above.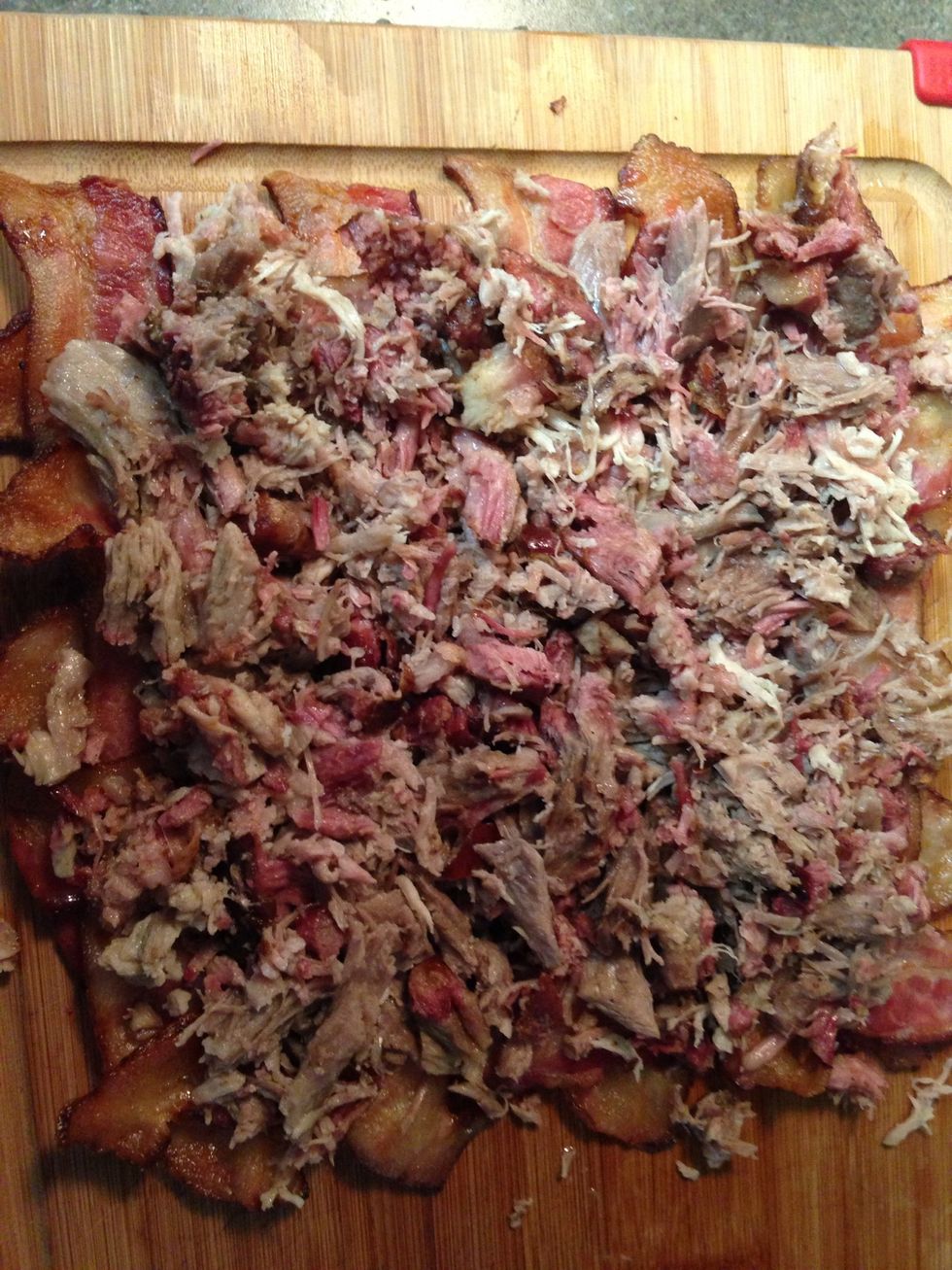 Apply a layer of barbecue on top of the bacon.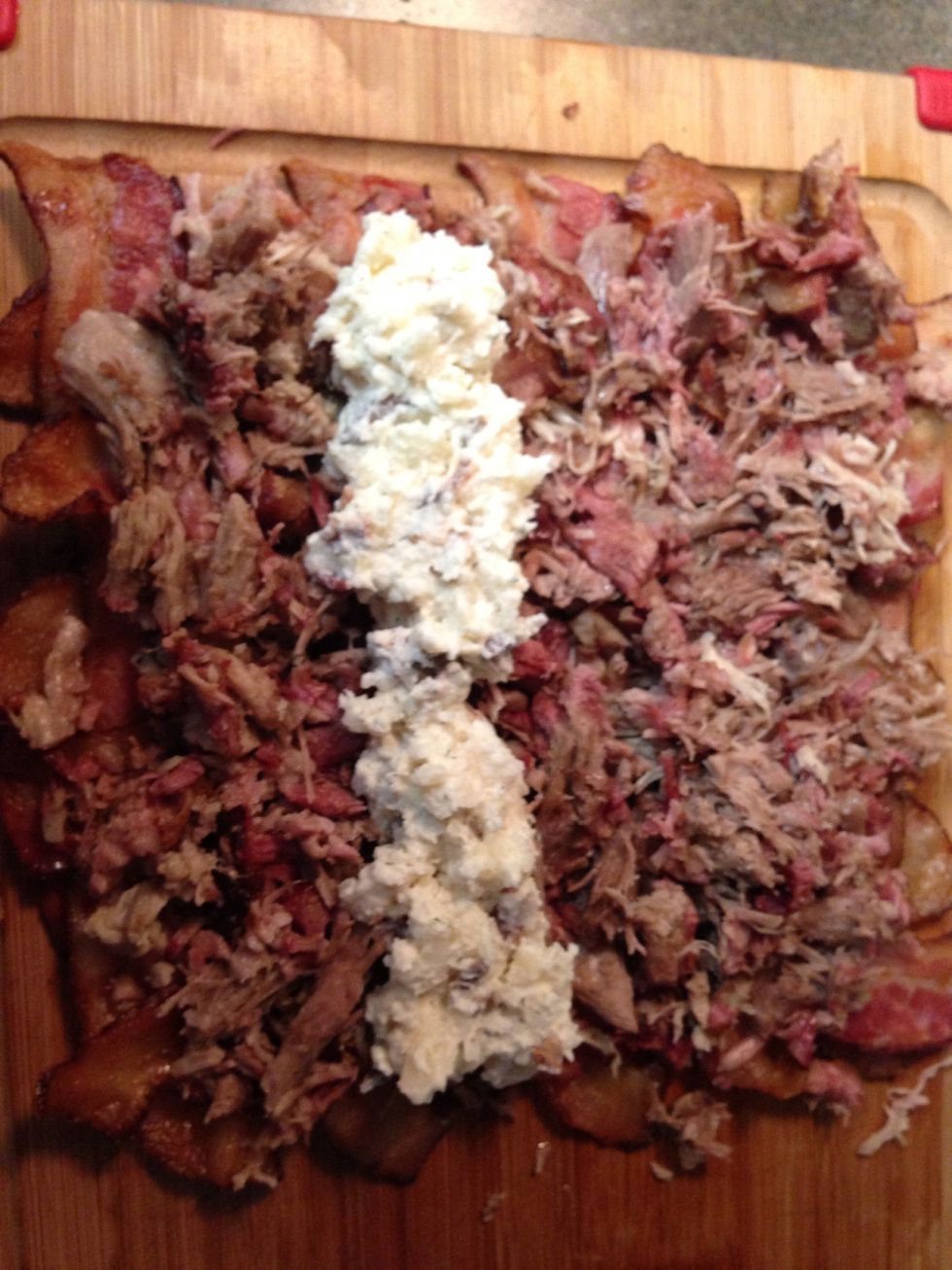 Add a small row of potato salad.
Roll it up.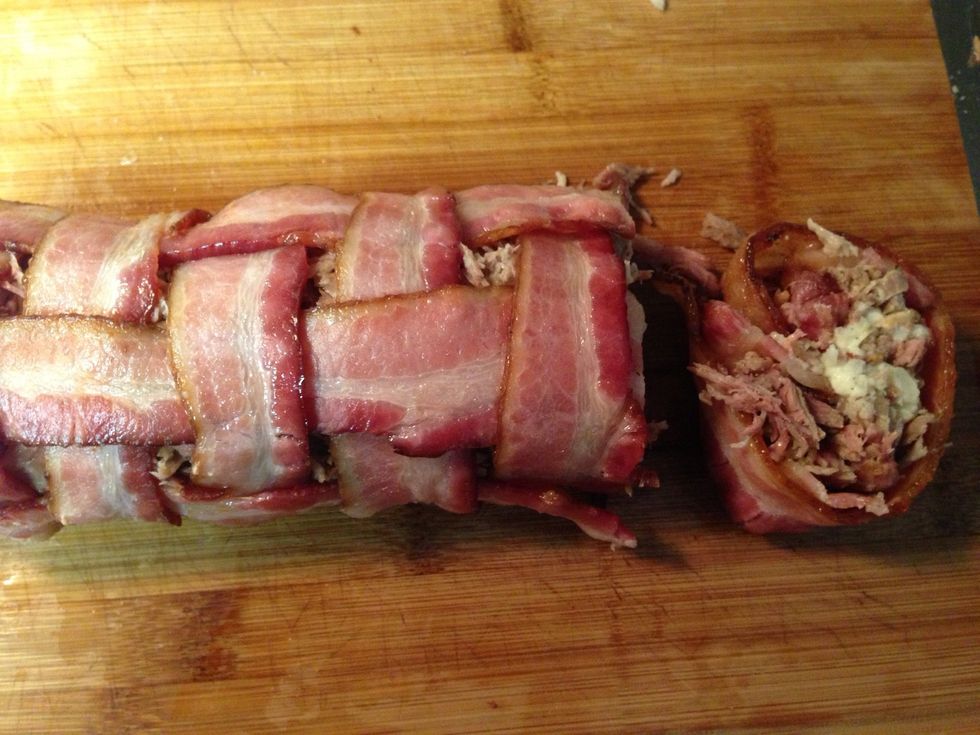 Slice and serve.
Enjoy!
1.0lb Bacon
1/2lb Pulled pork barbecue
1/2Tbsp Potato salad