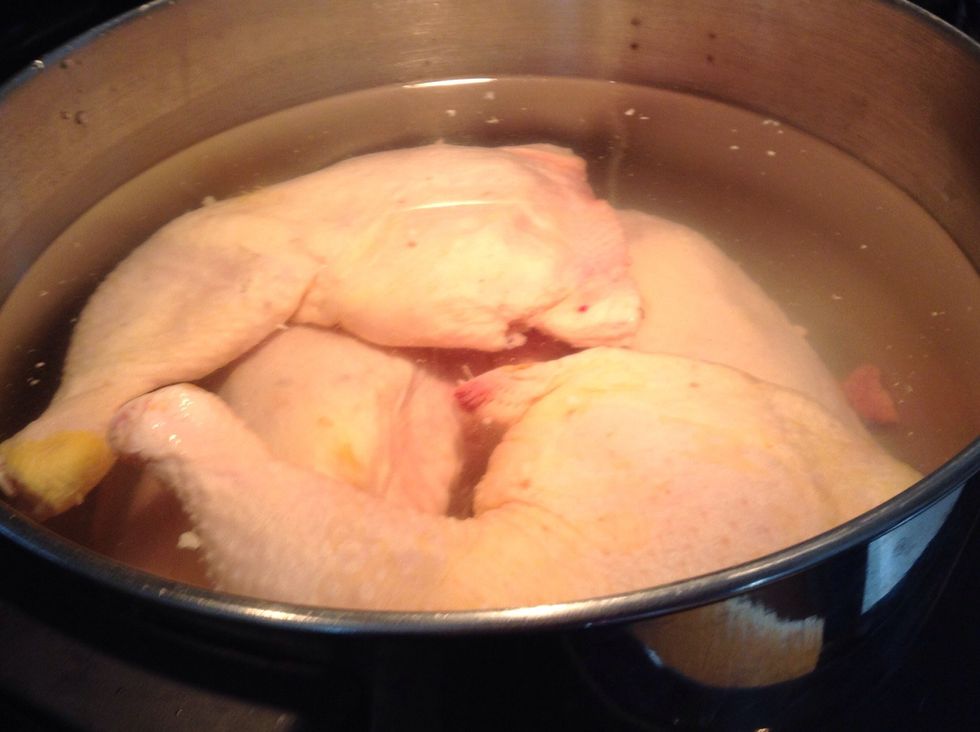 Place the chicken leg quarters in a pot of water, bring to a boil. Simmer for 5-10 minutes.
First off, pour 1 cup of vinegar in a measuring cup.
Add 1/2 cup of vegetable oil.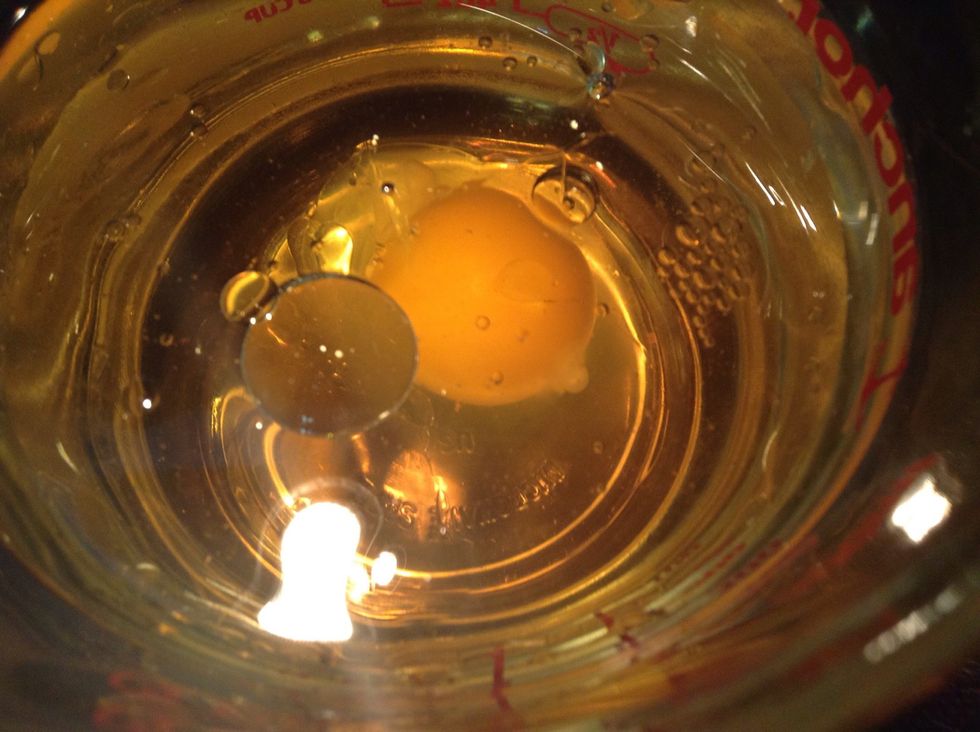 Crack one egg.
Now put 1 tablespoon of salt in.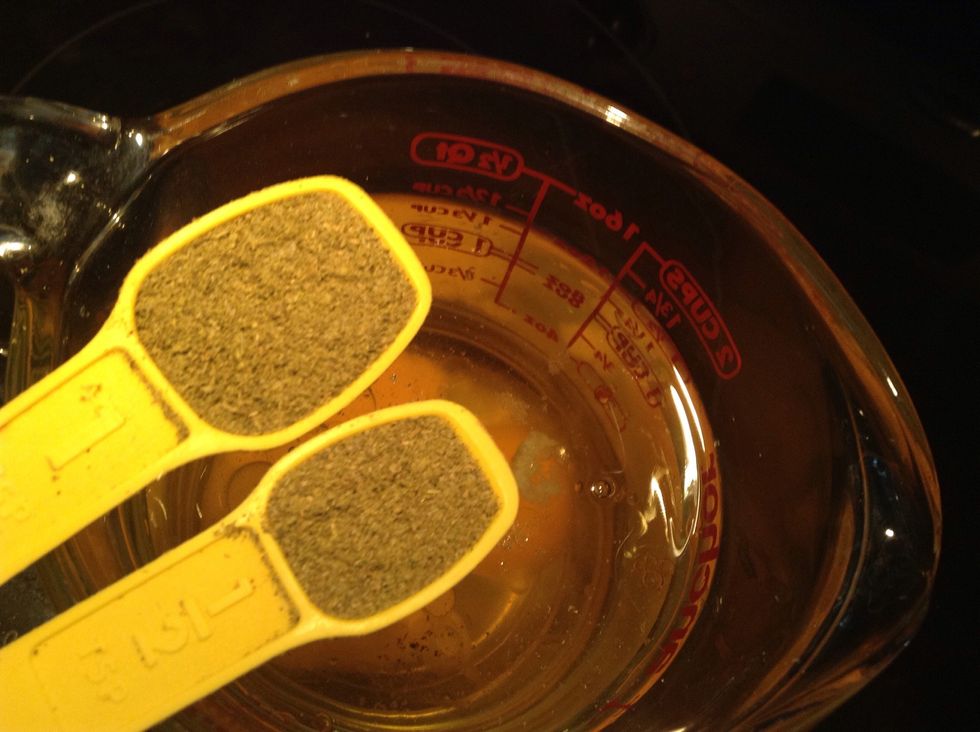 1 1/2 tablespoon of poultry seasoning.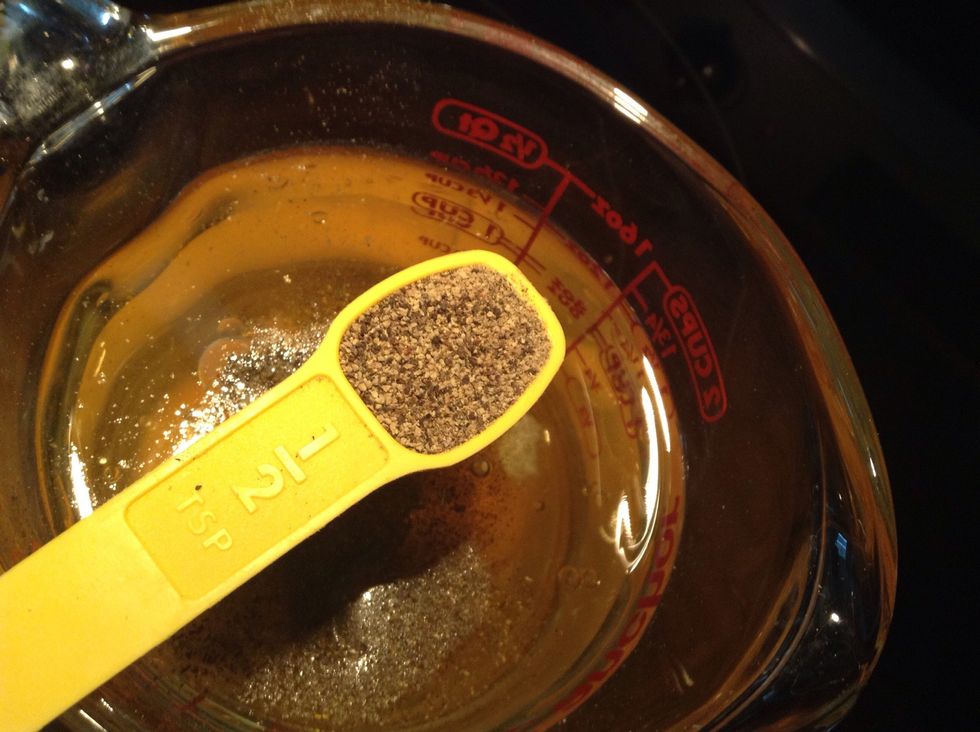 Put pepper in.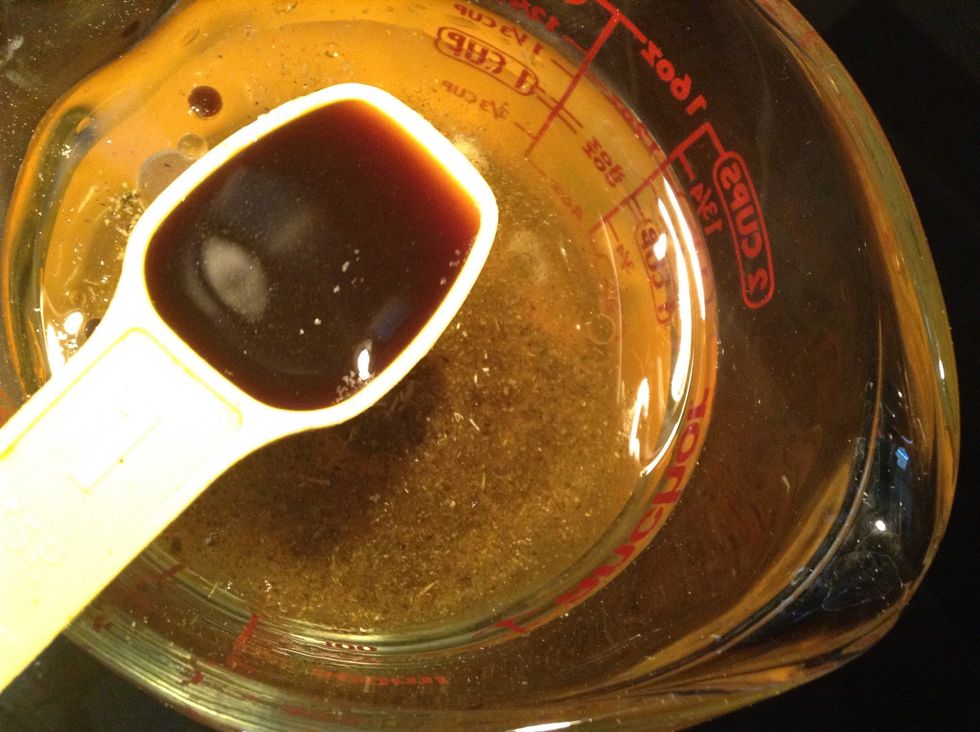 Put 1 tablespoon of Worcestershire sauce.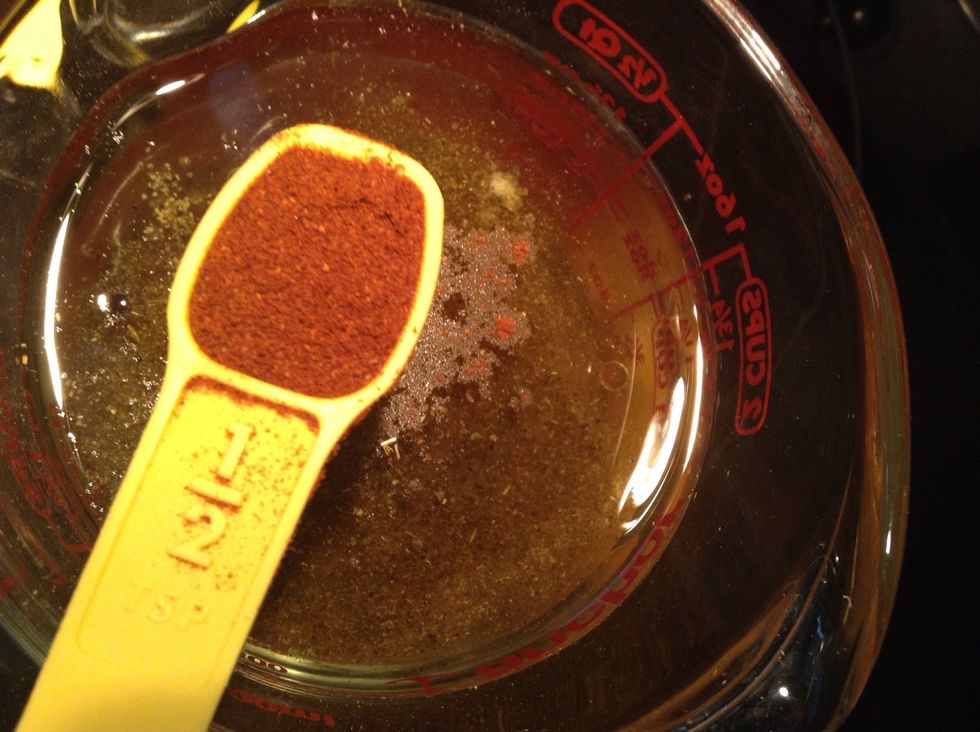 Add 1/2 tsp. of paprika in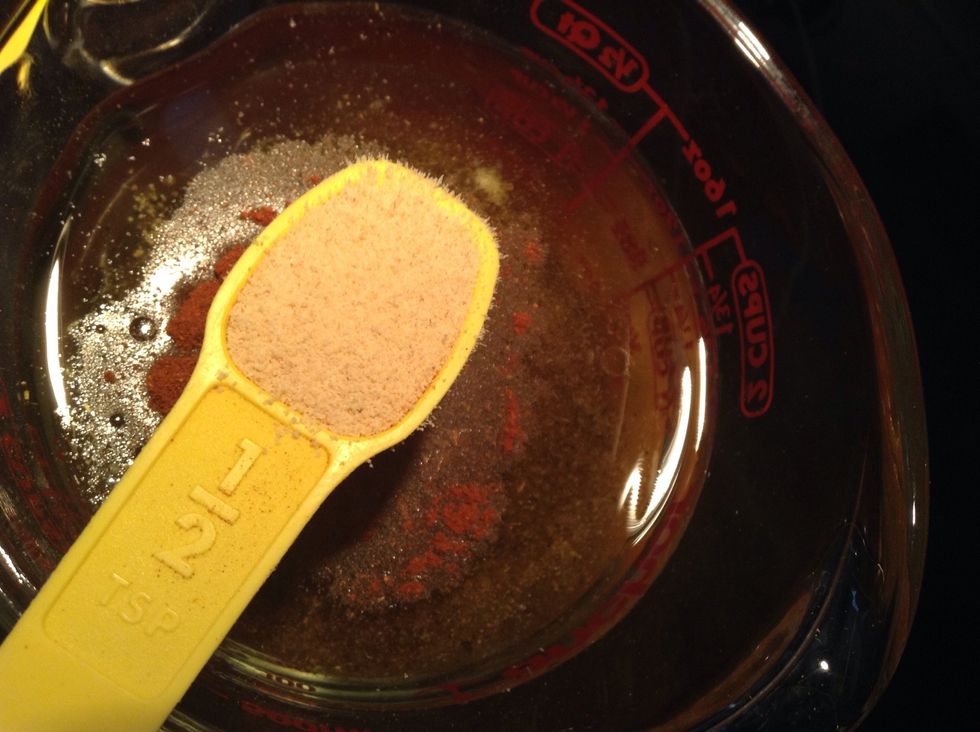 And last but not least, garlic powder.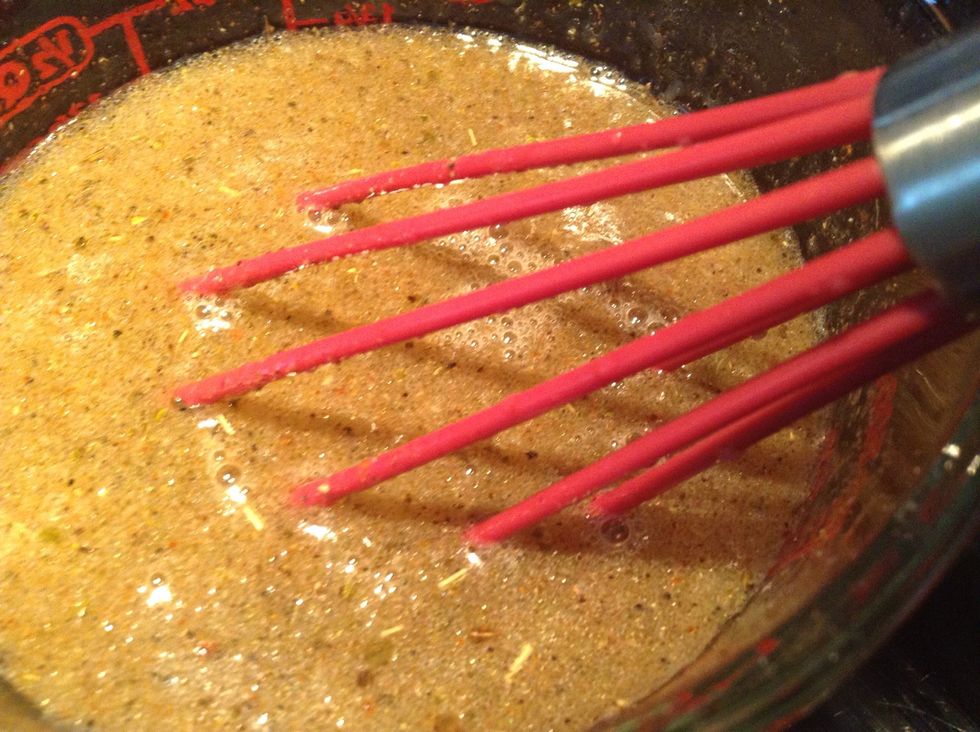 Whisk together.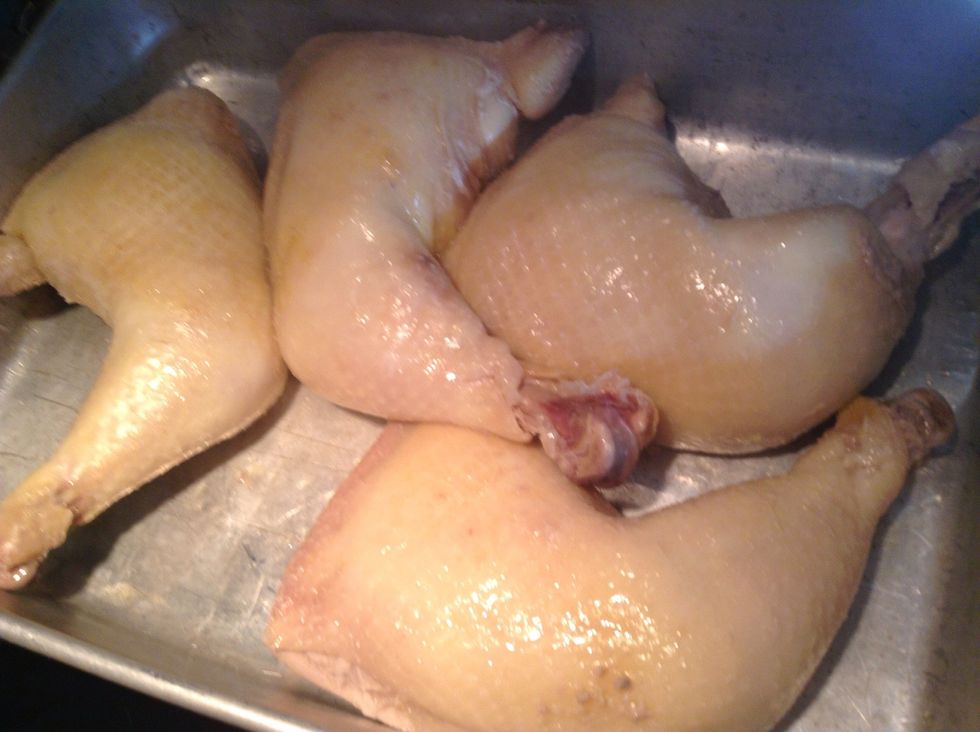 Put chicken in a pan, and pour the sauce over it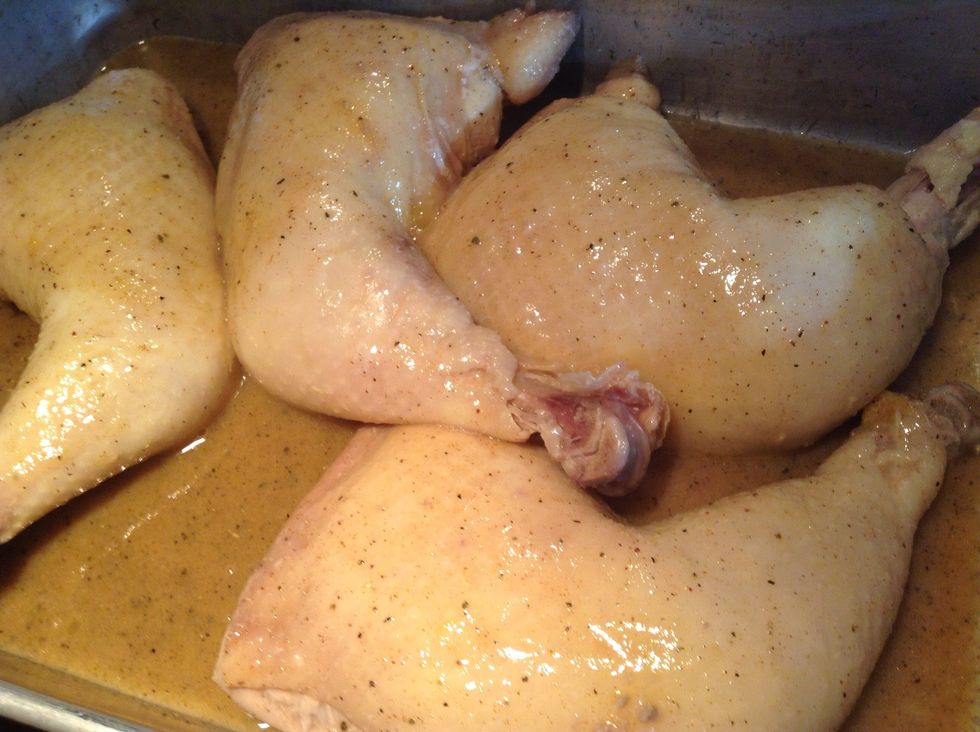 Should look like this.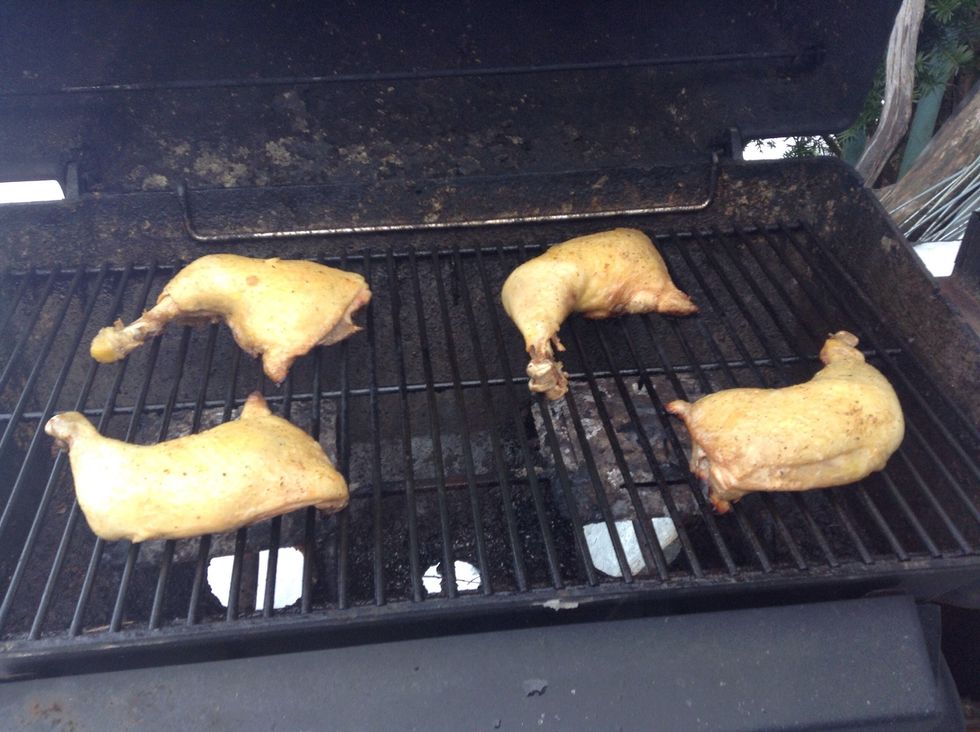 Cook the chicken on your outdoor grill. Baste and turn chicken every 15 minutes on low heat for chicken.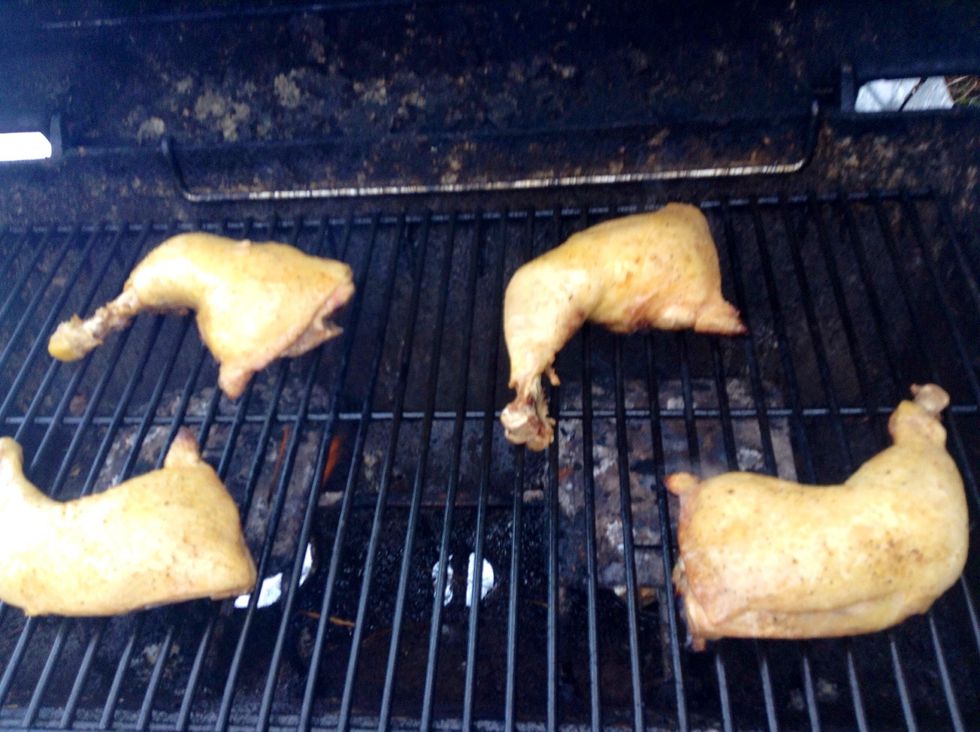 Some pictures through the process
This is just basting before the first flip.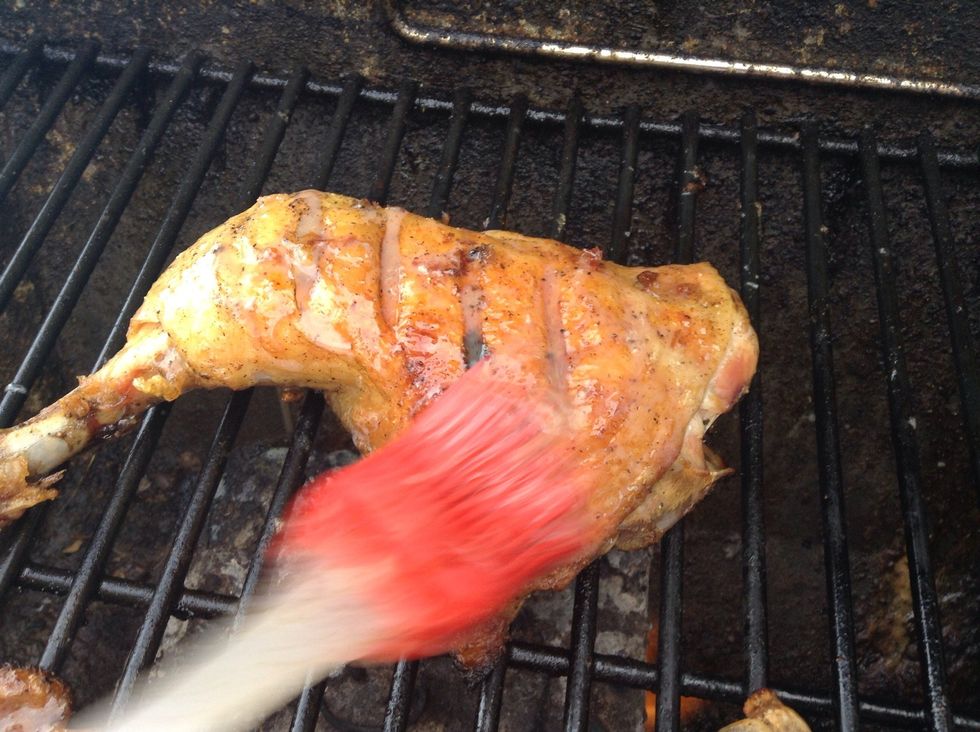 Basting after the second flip..
Here is the chicken after several bastings.
Look for deep orange-brown color.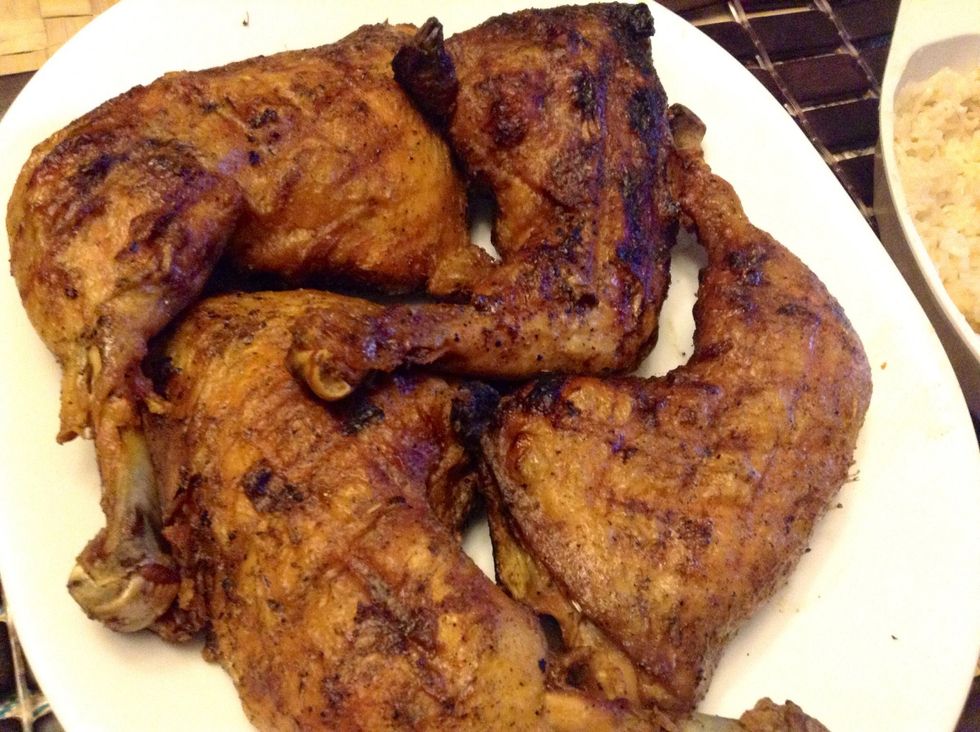 Remove from fire and put on platter and serve. Enjoy!
Chicken Quarters
1.0c Apple Cider Vinegar
1/2c Vegtable Oil
1.0 Egg
1.0Tbsp Salt
1/2Tbsp Poultry Seasoning
1/2tsp Black Pepper
1.0Tbsp Worcestershire Sauce
1/2tsp Paprika
1/2tsp Garlic Powder