Preheat oven to 180'C (350'F). Butter your pie/tart pan. You can use store bought caramel sauce/dulche de leche for this recipe, I personally prefer to use homemade caramel sauce.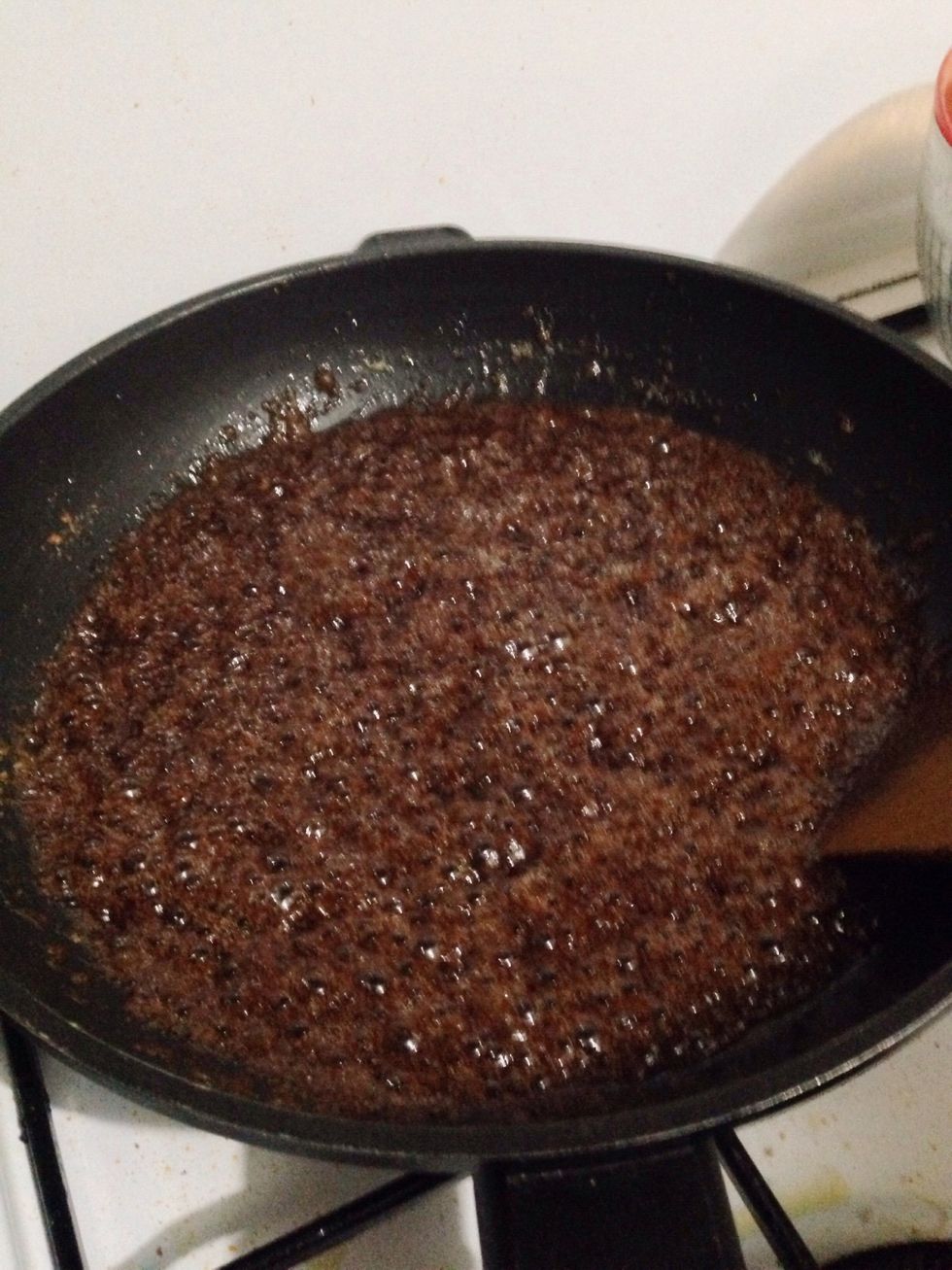 Lets start by making caramel sauce. Melt butter over medium heat, then add in brown sugar. Stir and cook them until foamy (bubbly) like this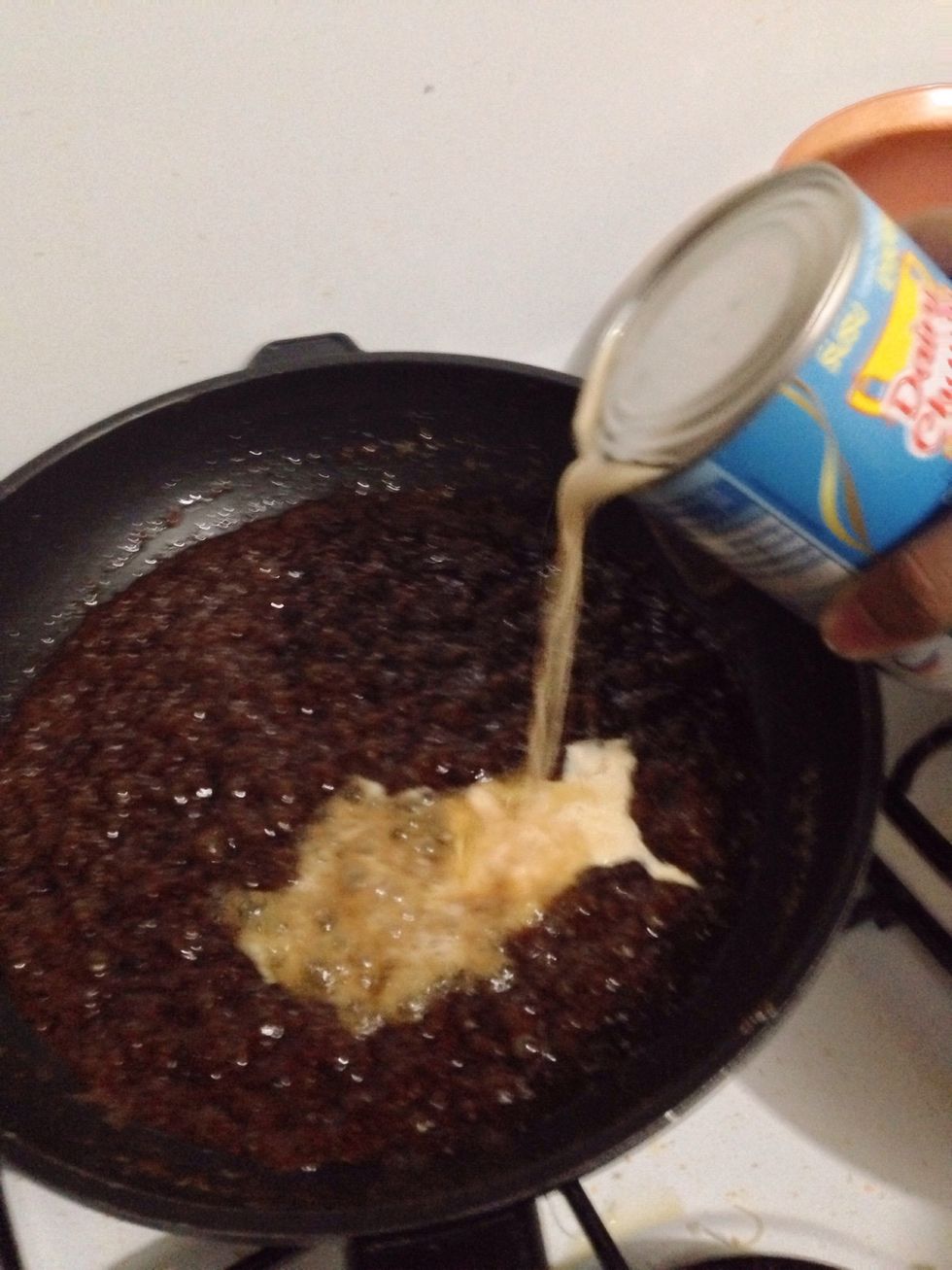 Slowly pour evaporated milk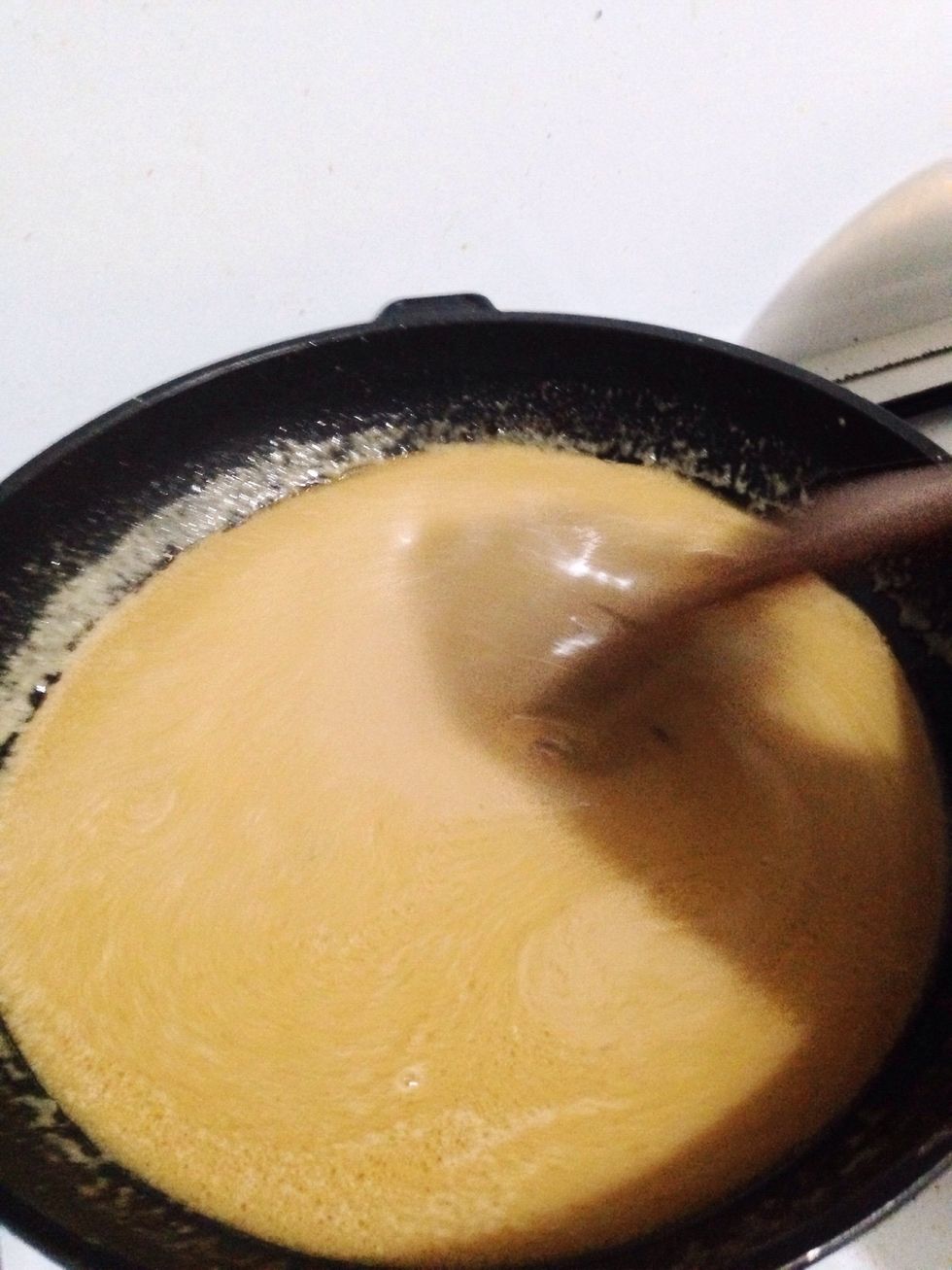 Stir well. Turn heat to low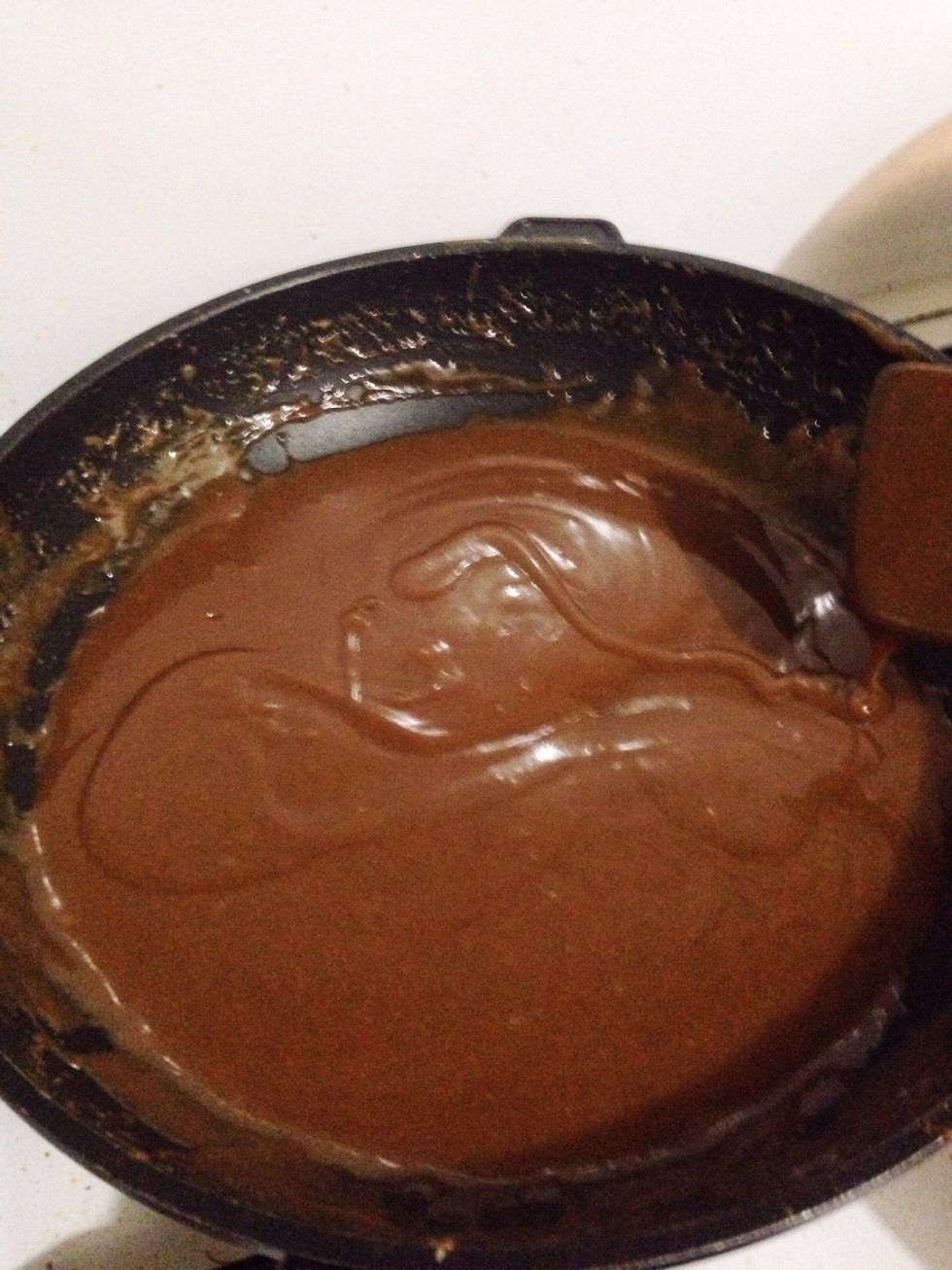 Stir continuously until your sauce thickened and amber colored. It takes me about 30mins of stirring. Let it cool before use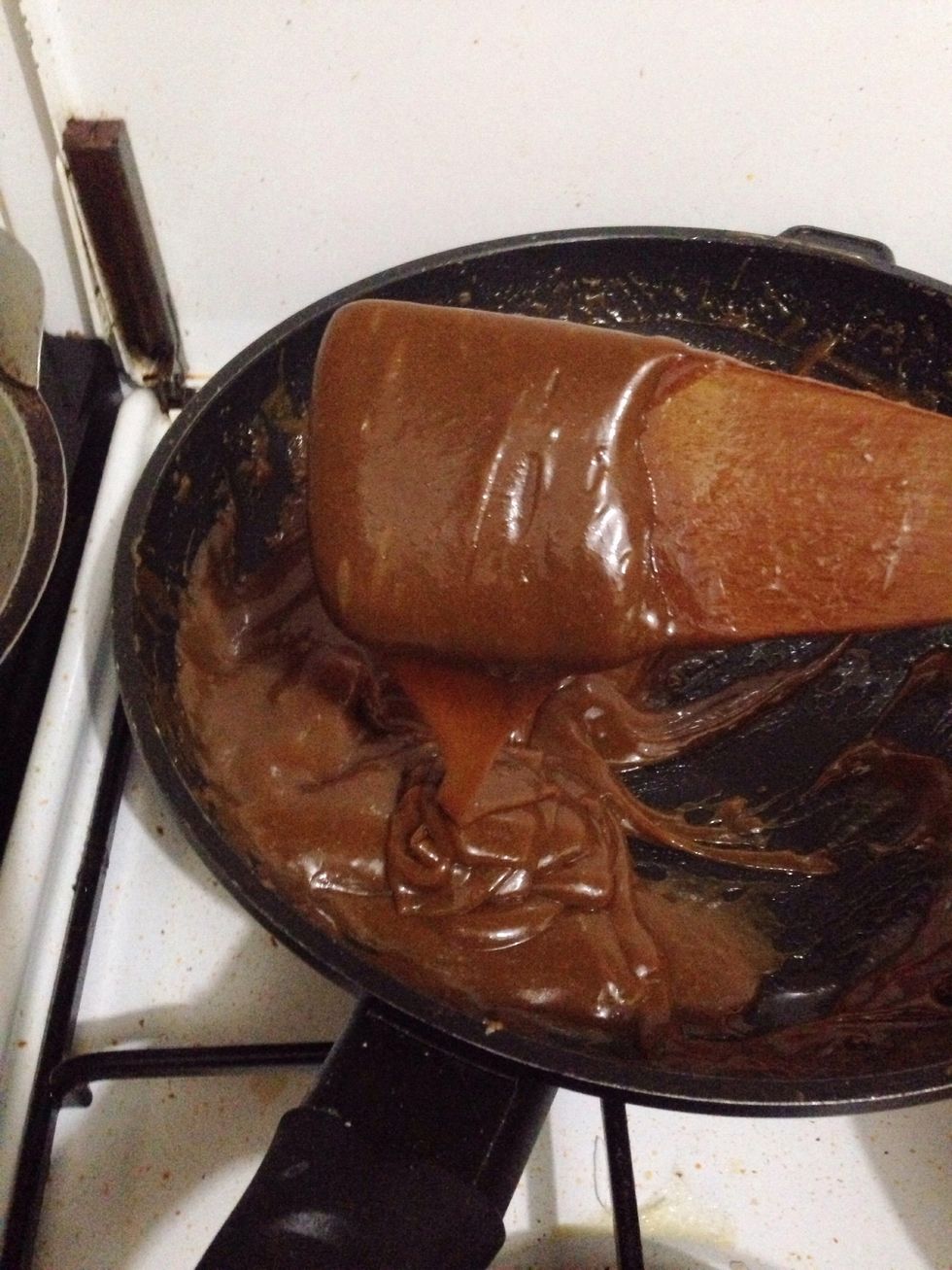 This is how it looks like after your sauce cool down. Set aside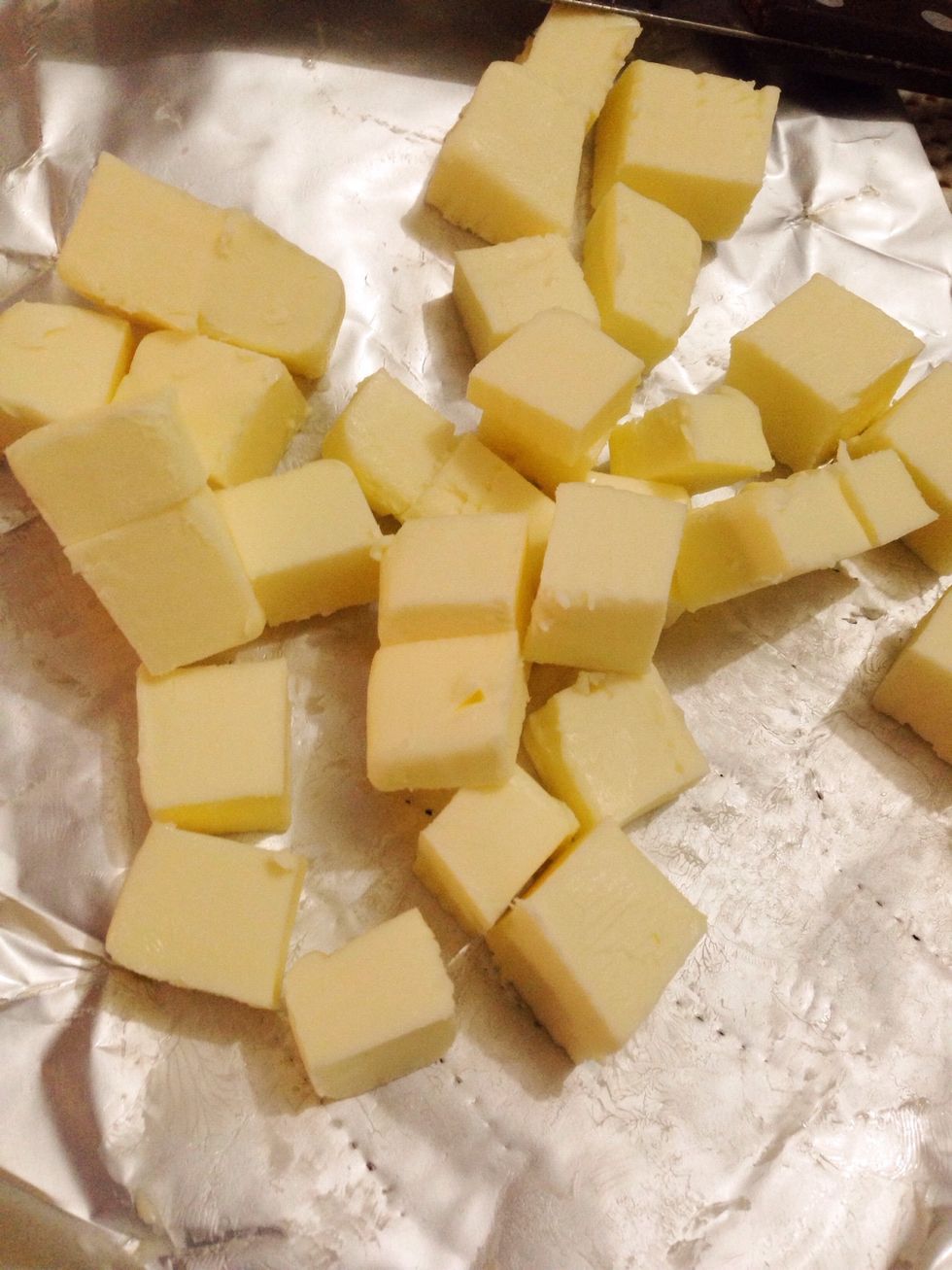 Cut butter into small cubes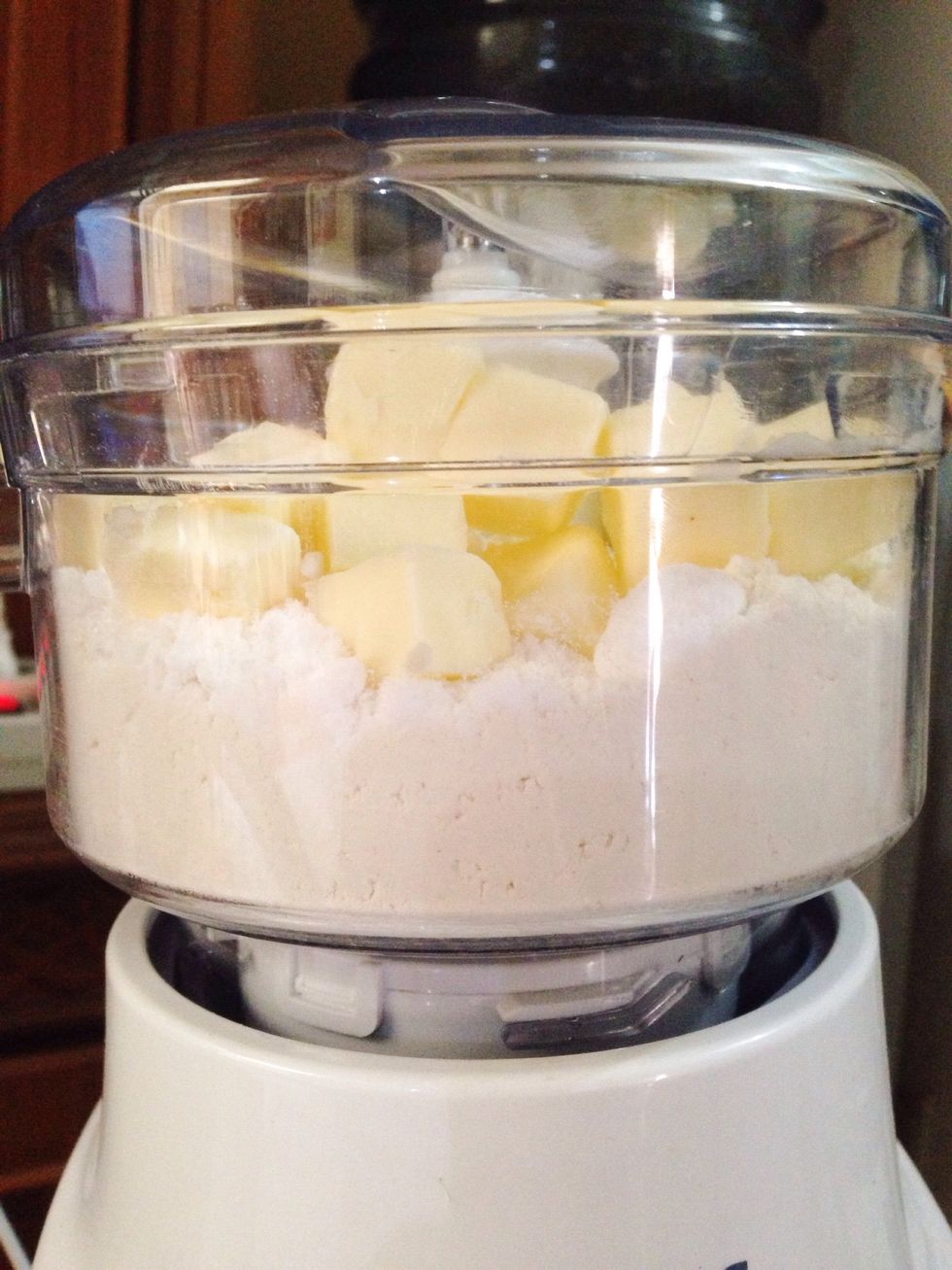 Place flour, powdered sugar, salt, butter in food processor. Of course you can do this without FP, just mush it down w/ spatula to mix them. Use room temp butter (but not too soft) if you dont use FP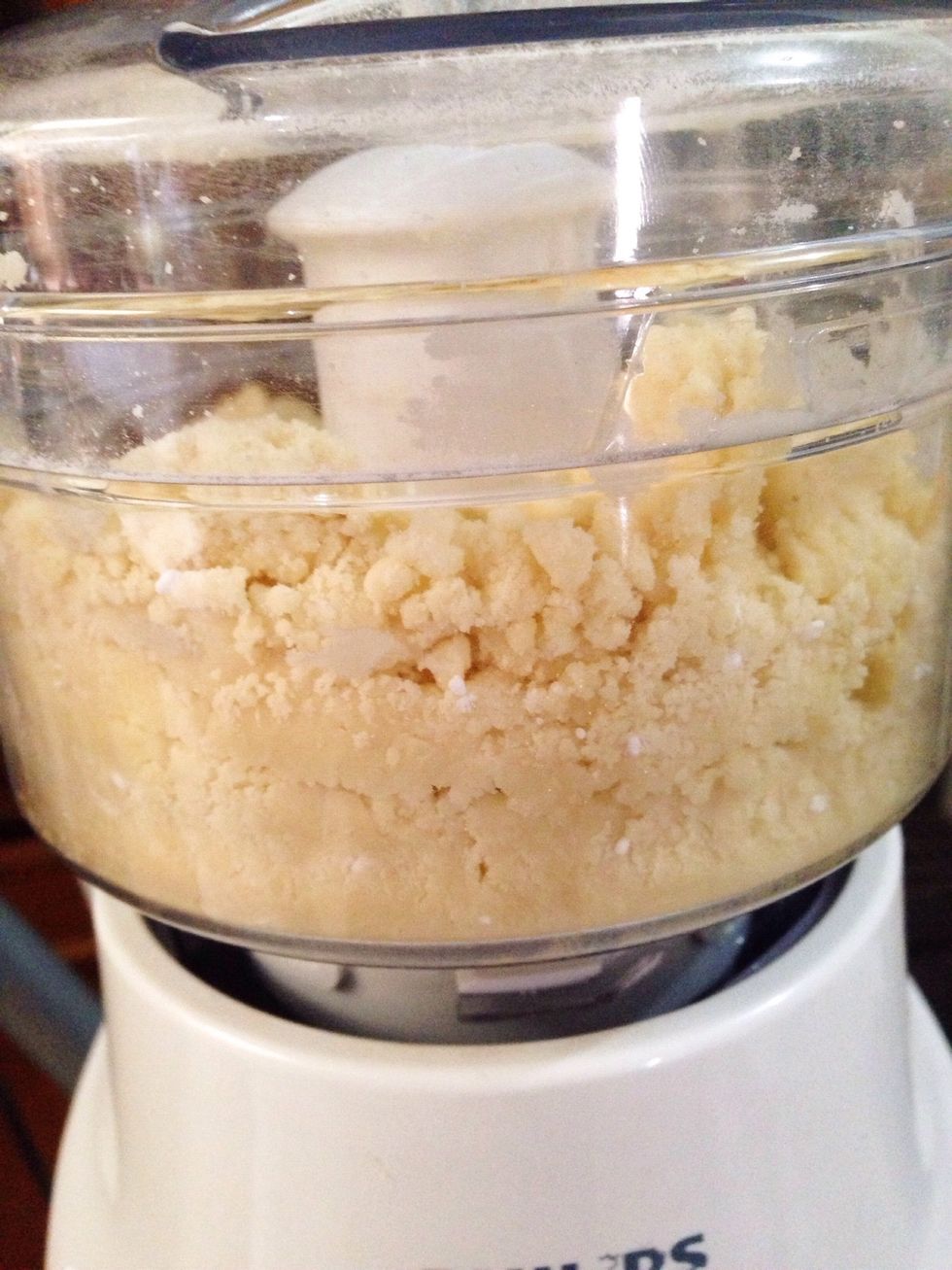 Give them a pulse, mix them until all blended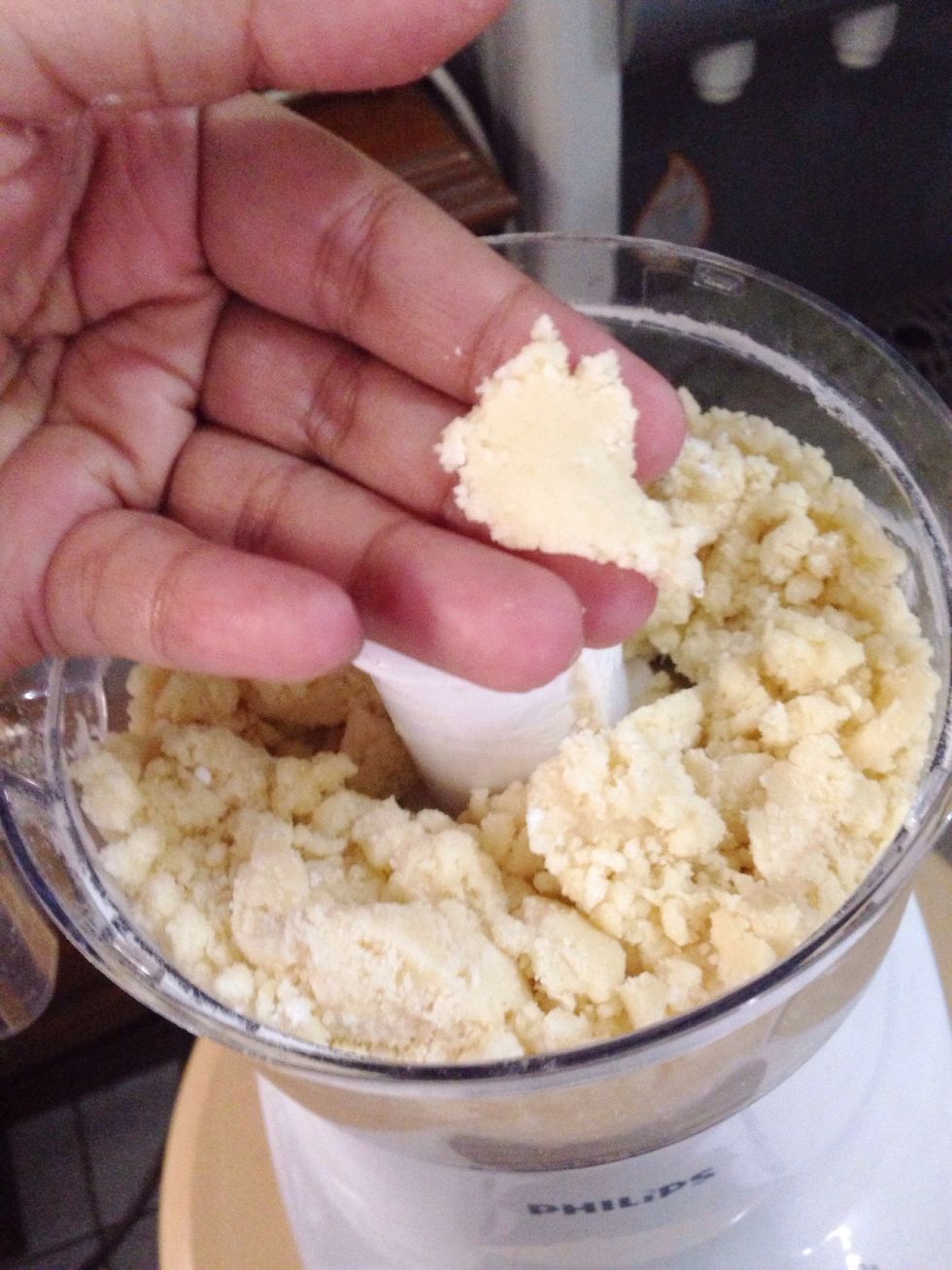 It might look crumbly, but if you pinch between your fingers it would hold together like this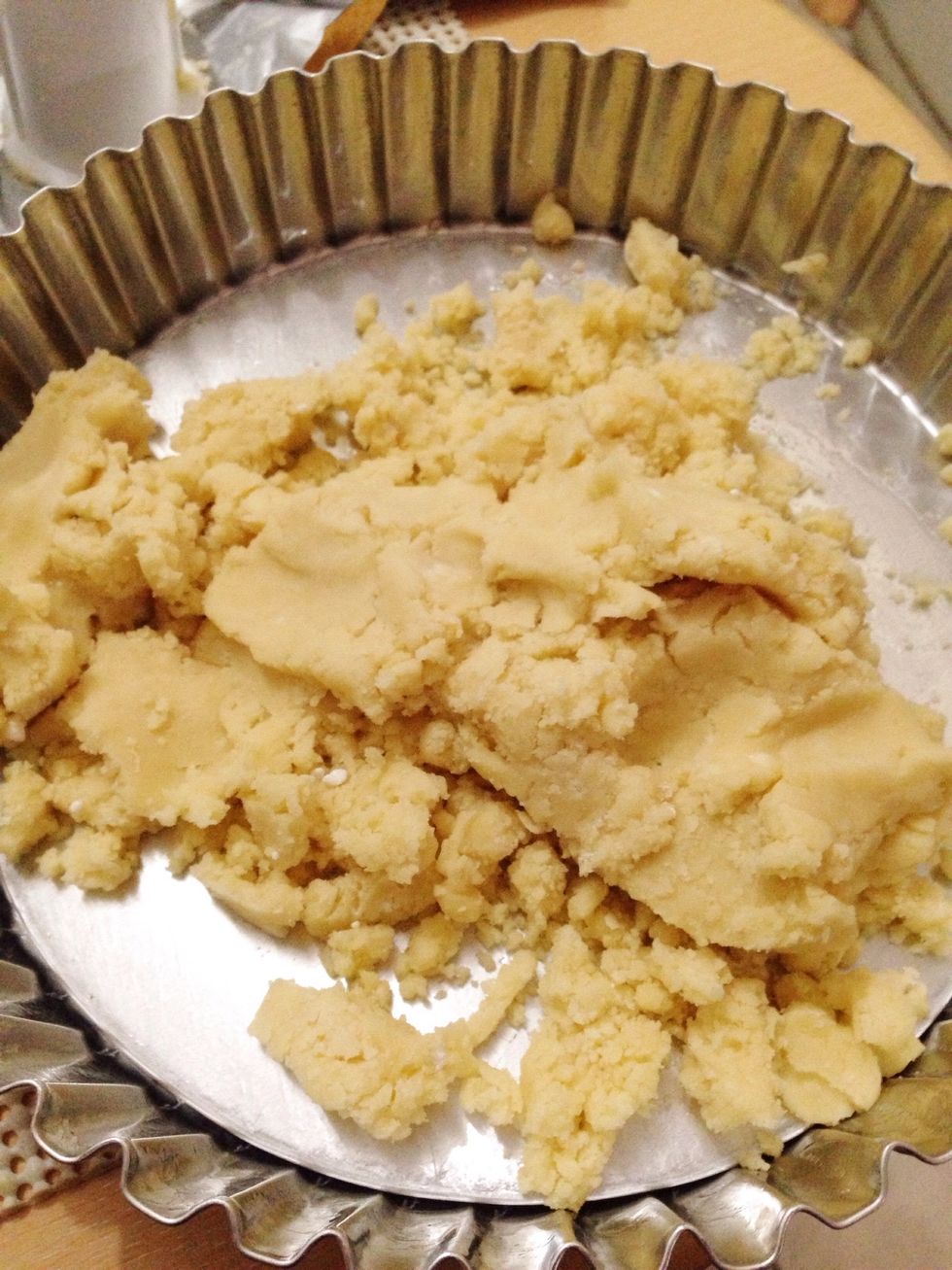 Dump your dough to pie/tart tin. I use 9 inch tart tin. Using fingertips, press evenly the dough onto the tin. Use back of the spoon to smooth the surface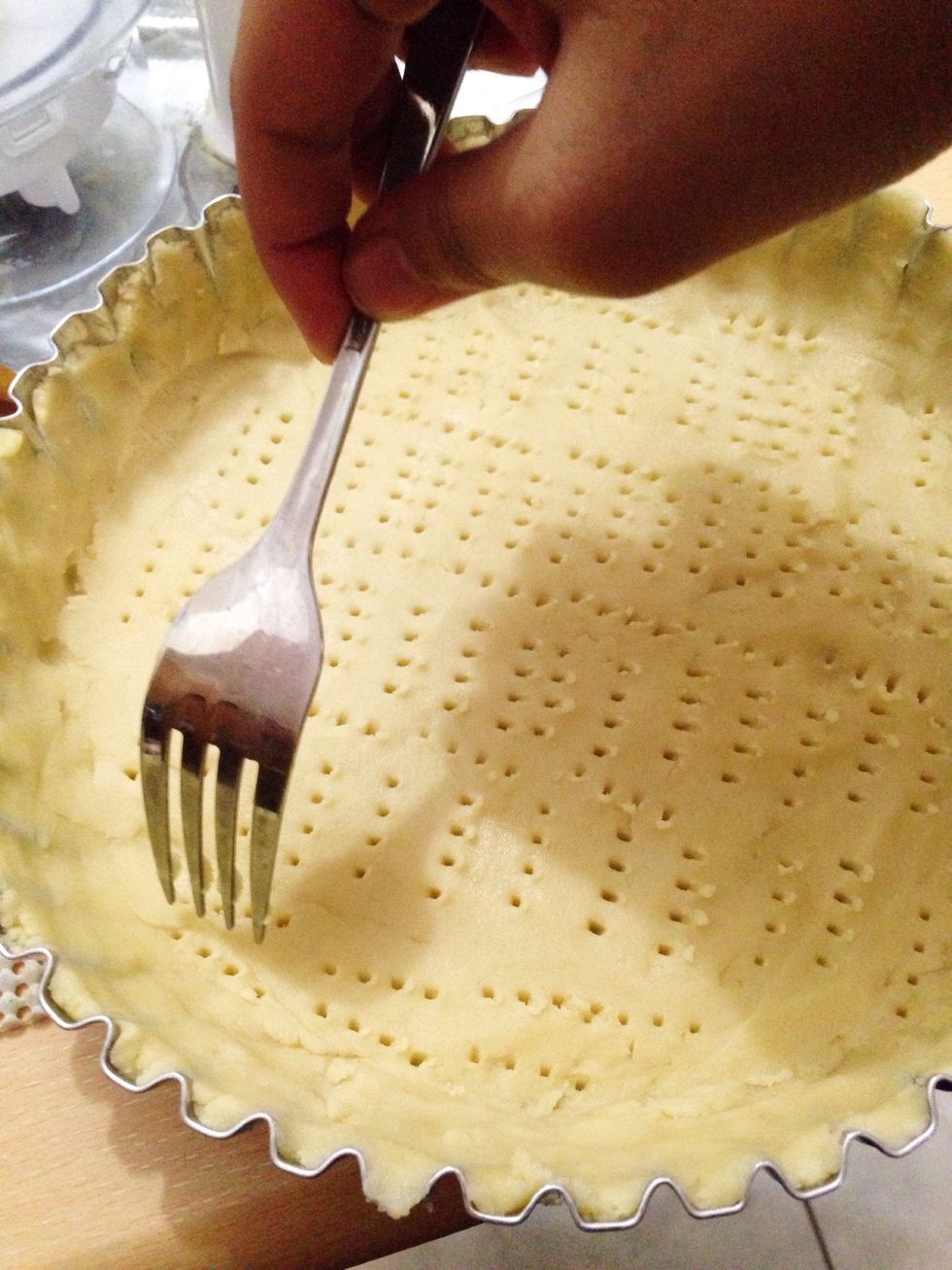 Prick the bottom of the crust with a fork. This will prevent the crust from puffing up while it bakes. Then cover with plastic wrap and put it in the freezer for 15 mins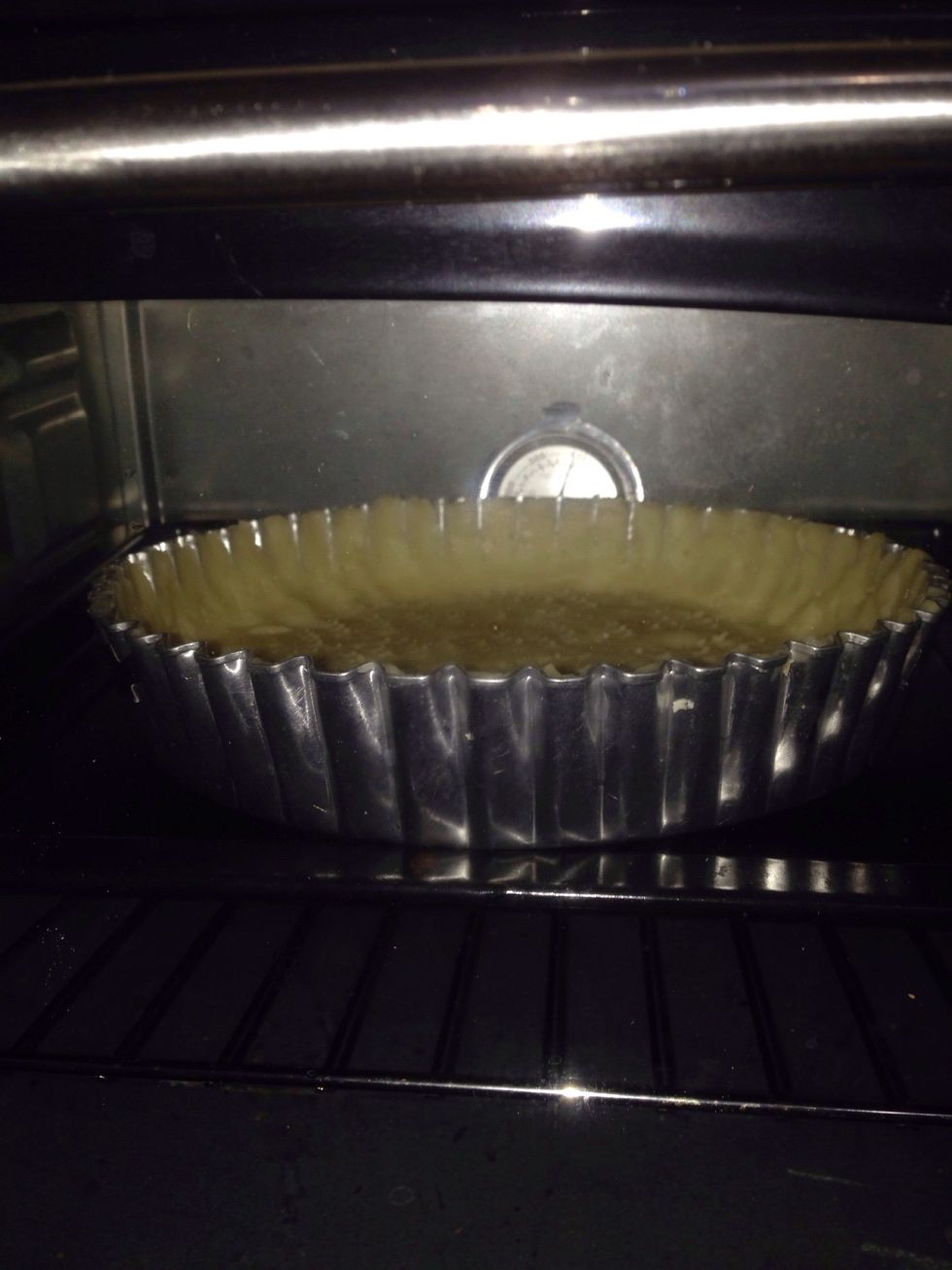 After 15 mins, take out from freezer and bake them for about 25-30 minutes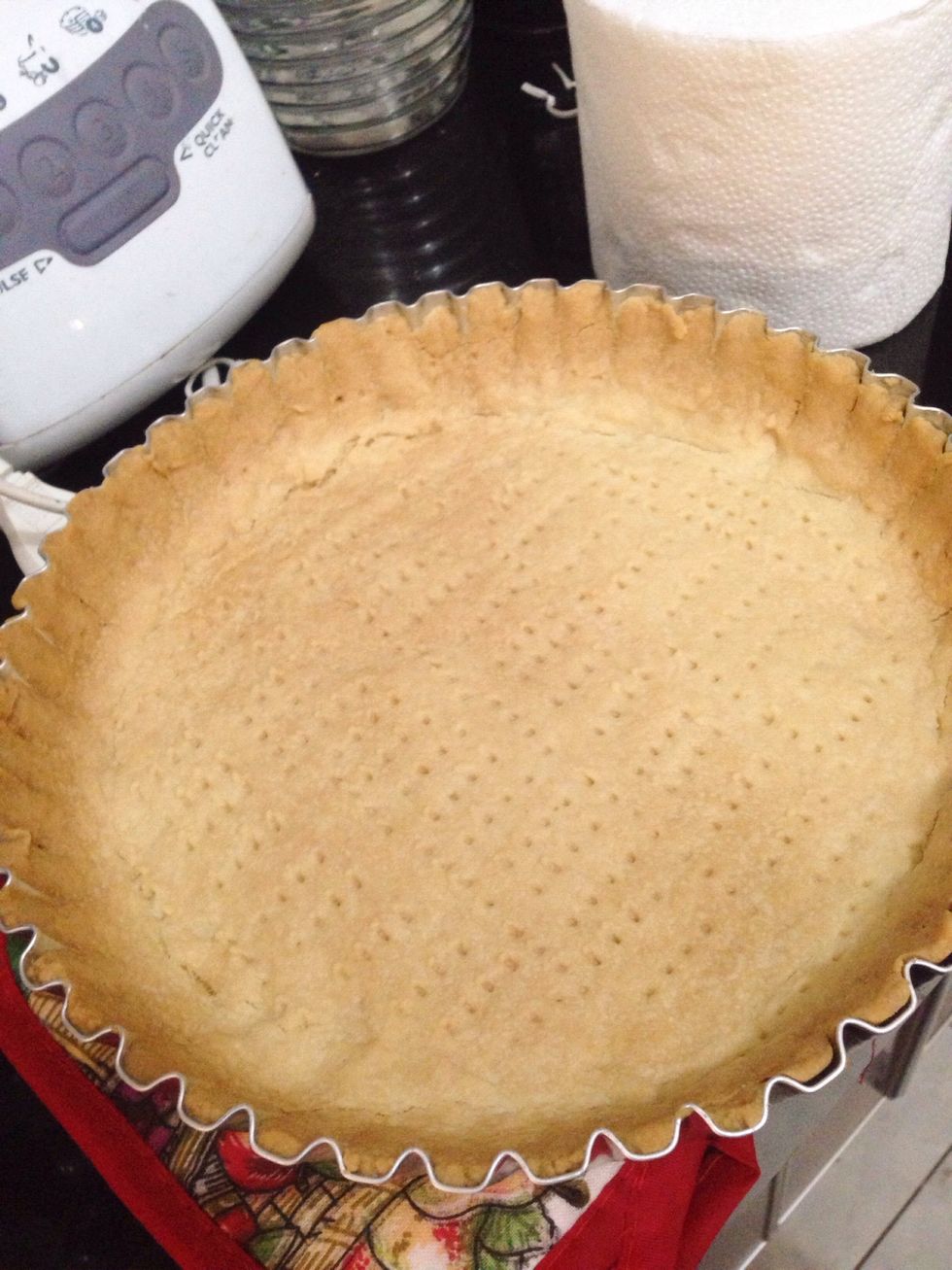 Or until golden brown like that. Wait until cool before use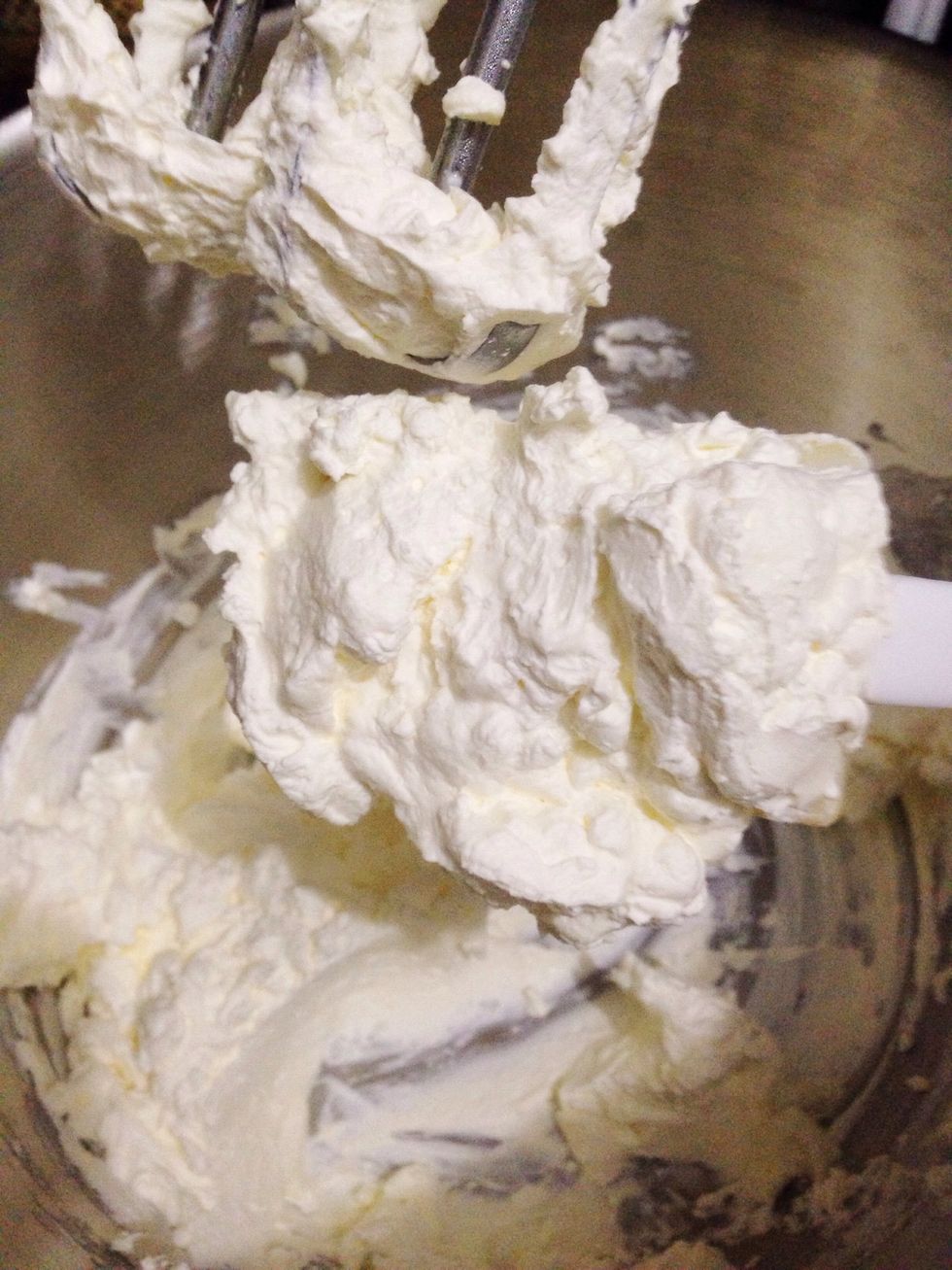 Beat whipping cream until stiff peak. If you want to have a sweeter dessert, you can add 2tbps of sugar to whipping cream then beat it until stiff peak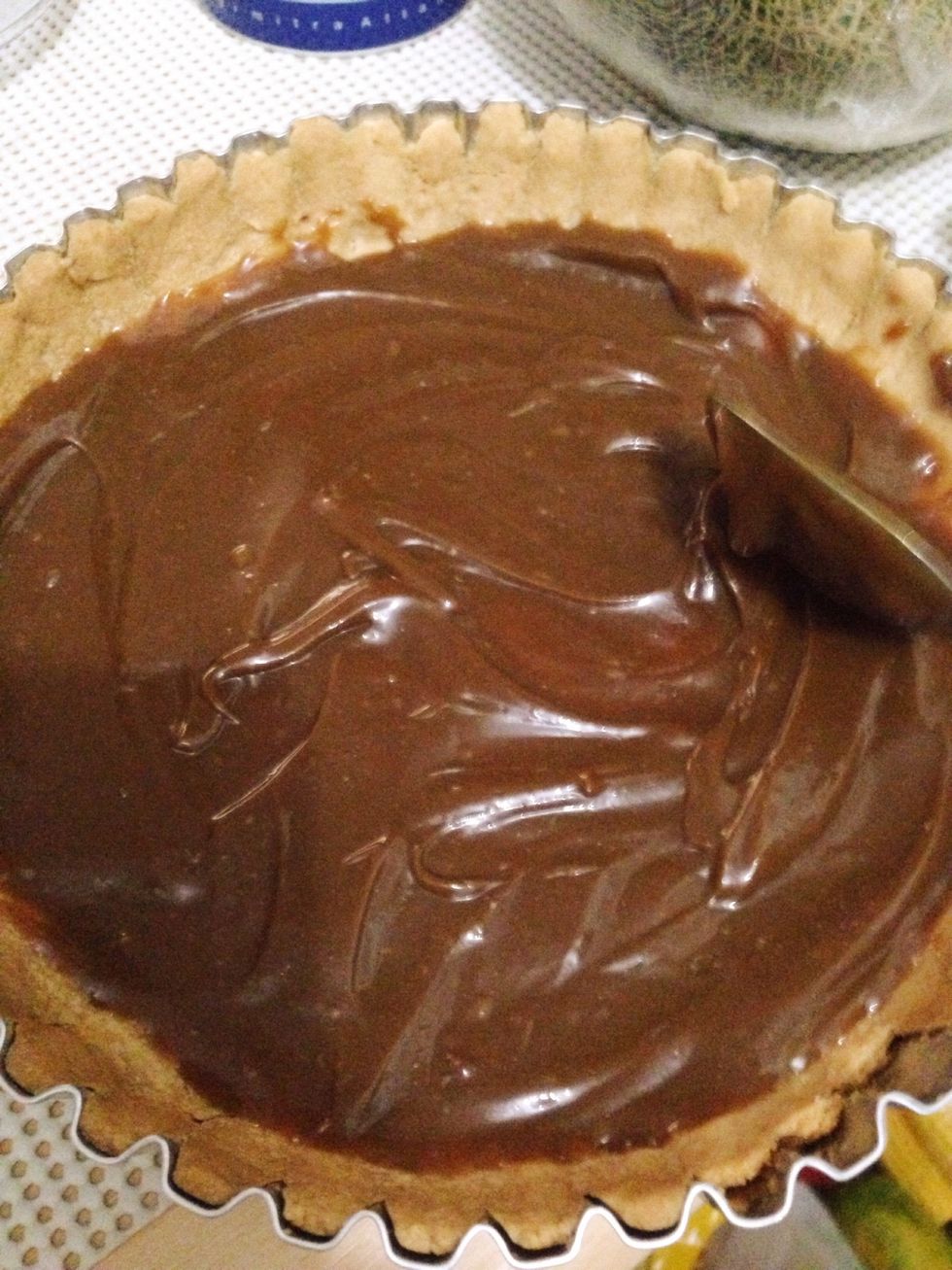 Take your crust and spread caramel sauce evenly over cooled crust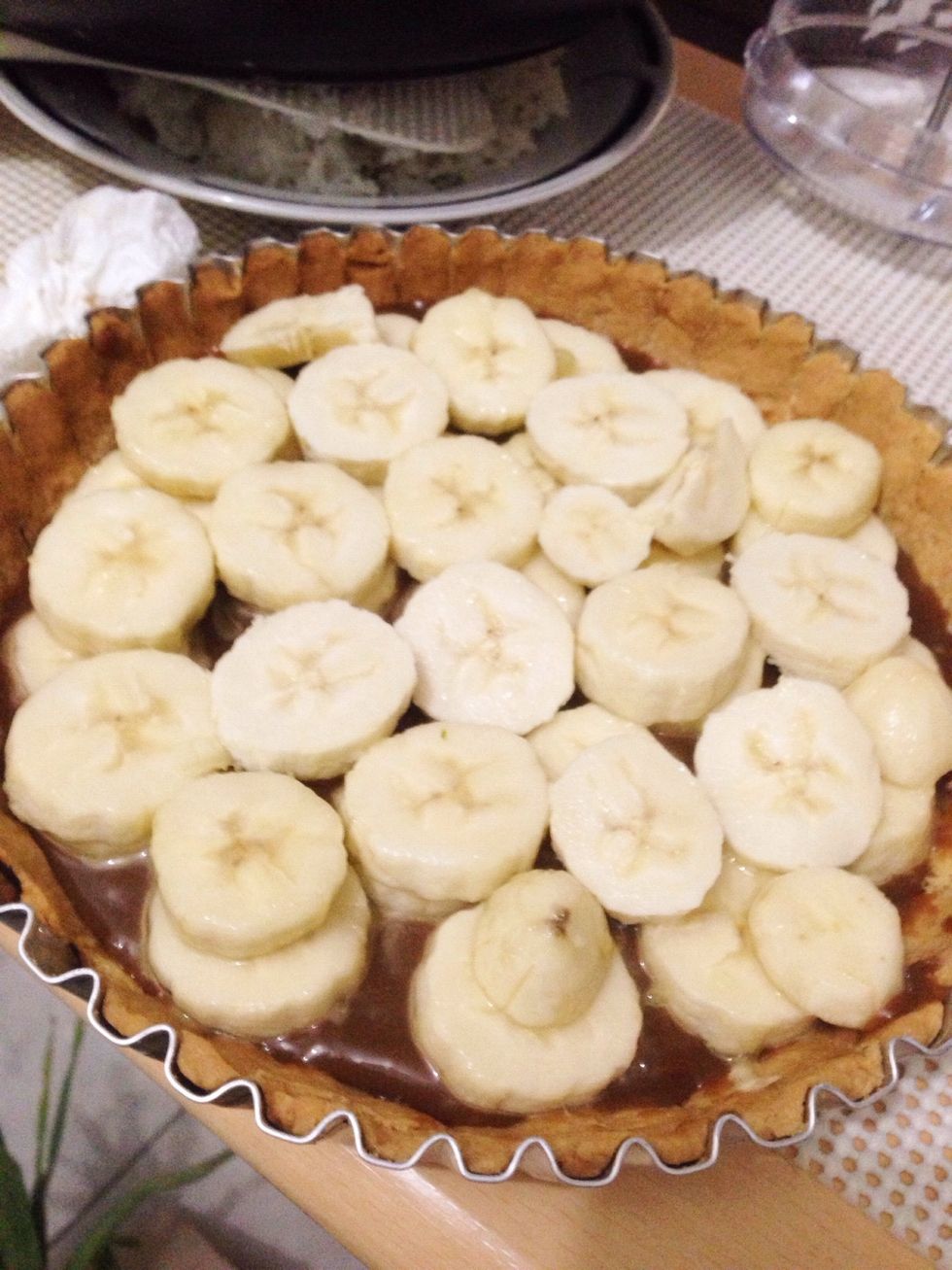 Top with sliced bananas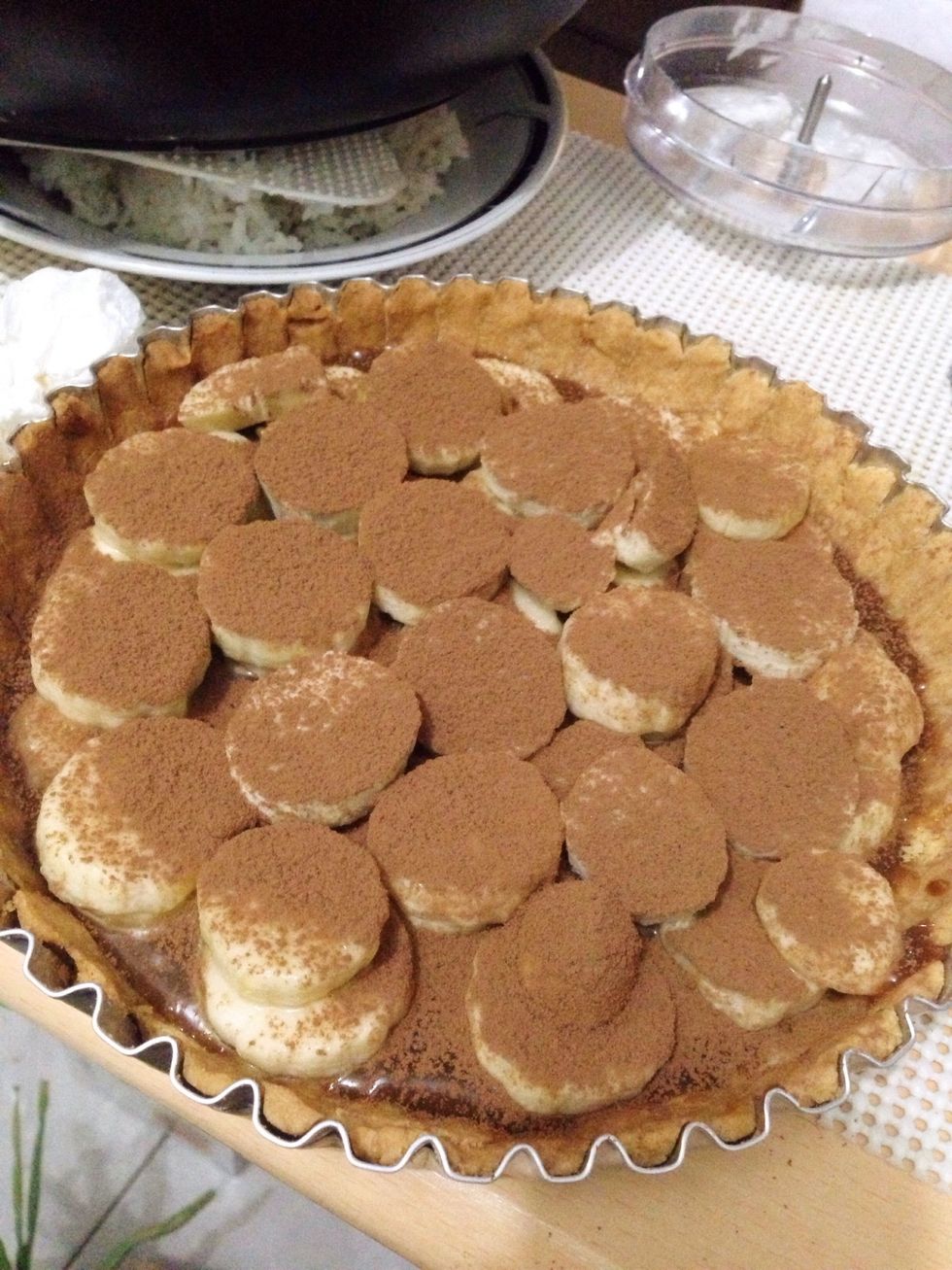 Sprinkle cocoa powder. Put as much or as little as you desire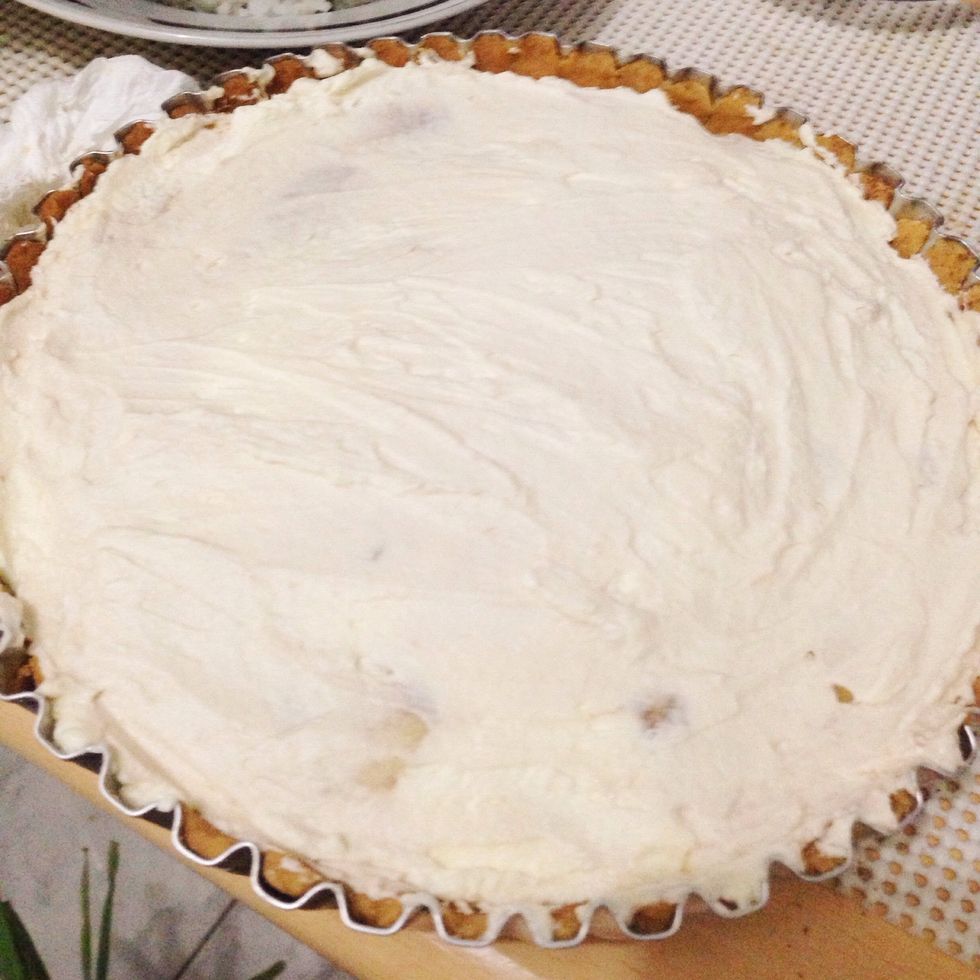 Spread whipped cream over bananas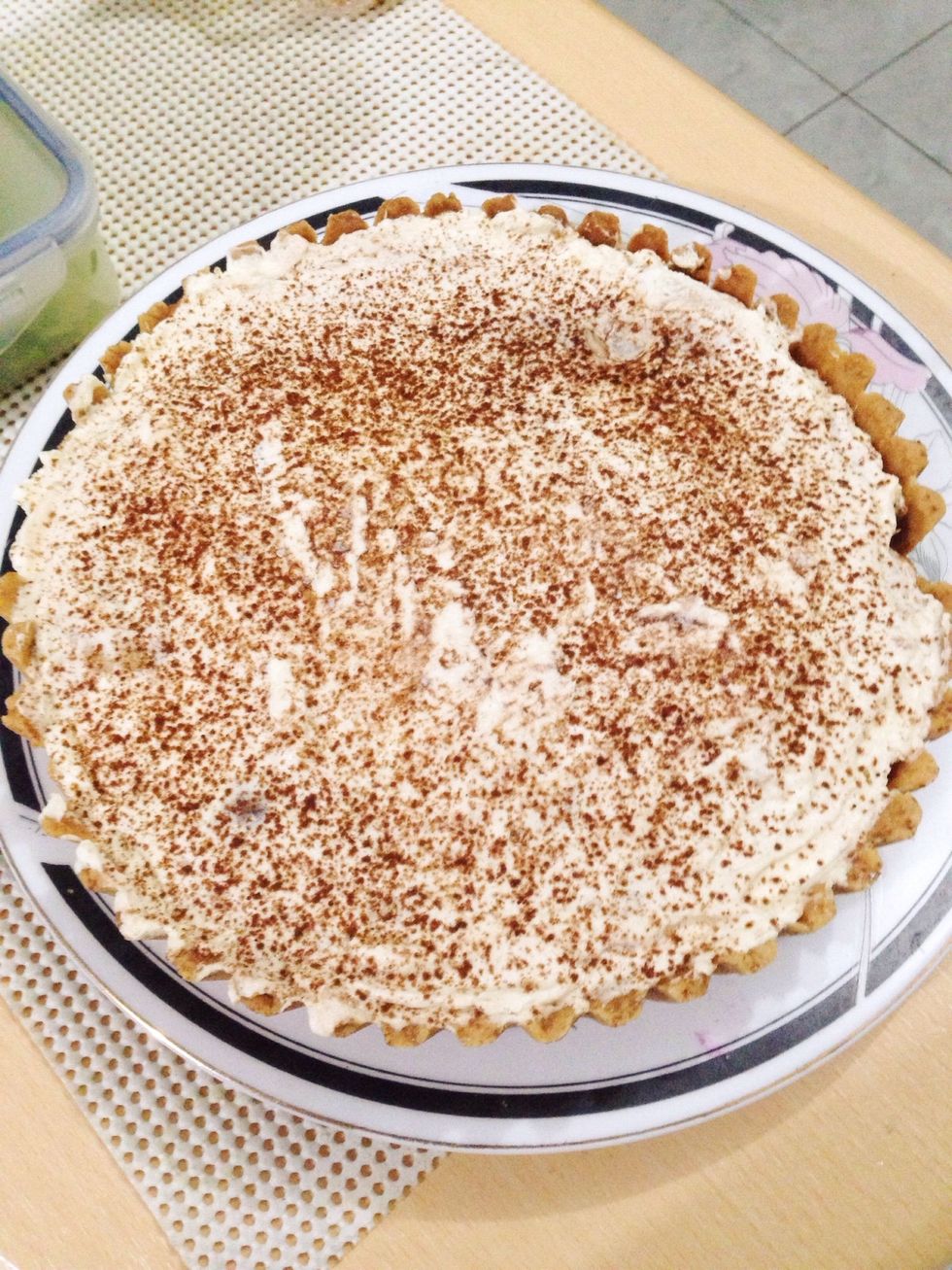 Dust them with cocoa powder.
And its done. Easy.
3.0 Banana, peeled and sliced
1.0c Whipping cream
For caramel sauce:
125.0g Brown sugar
125.0g Unsalted butter
400.0ml Evaporated milk
For crust:
1.0c All purpose flour
1/4c Powdered sugar
1/2c Very cold unsalted butter (1 stick)
1/8tsp Salt
Cocoa powder for sprinkle