NOTE: I usually double the amount of filling, I just prefer it that way. But if you do this too you will need to heat it for 15-20mins, not 10 or it won't set.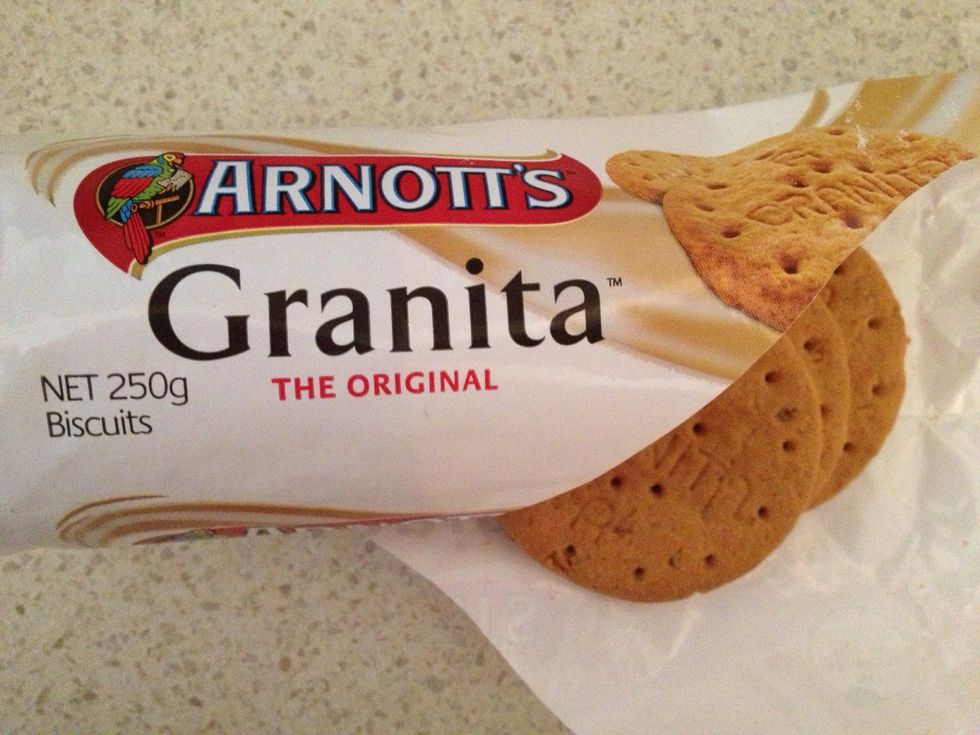 Grab your biscuits. I use Granitas but you can use any sort of digestive biscuits or Graham Crackers if you're in the US.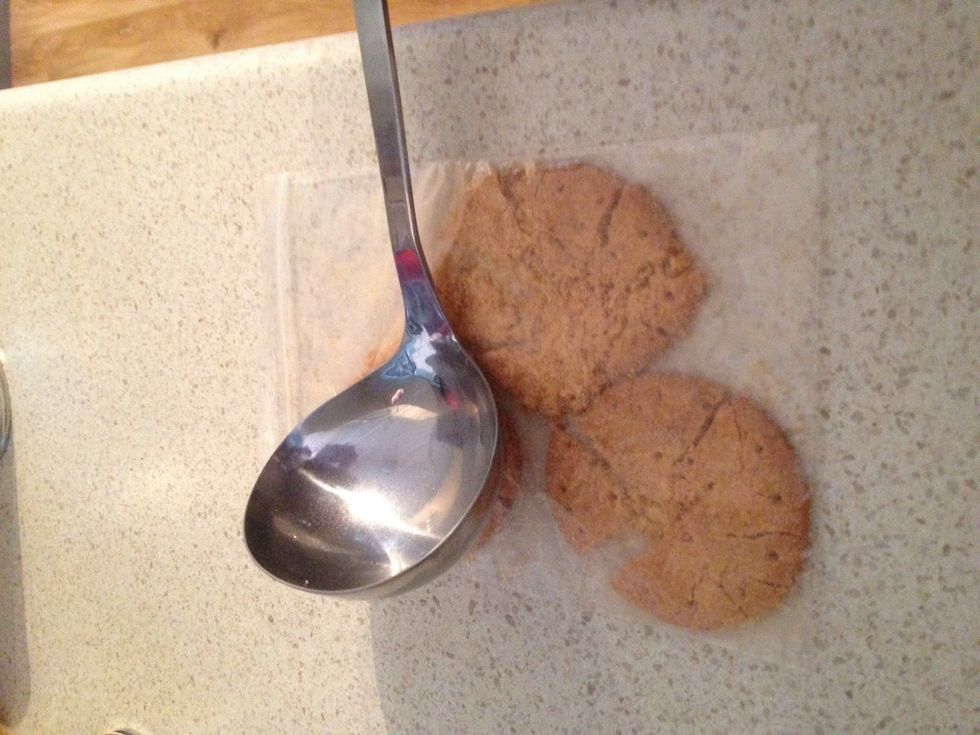 I don't have a food processor so I have to crush my own biscuits. Place them a few at a time in a ziplock bag, zip up, and beat the bejeesus out of them with something that's heavy but not sharp.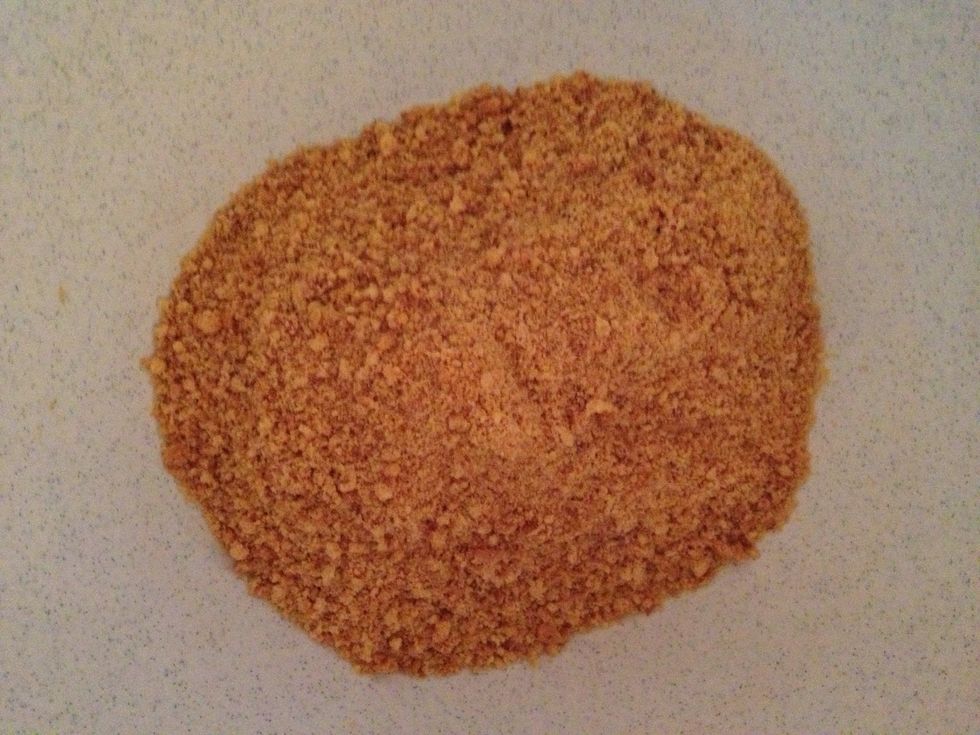 Once you've beat up your biscuits, transfer them into a heat proof bowl and set aside.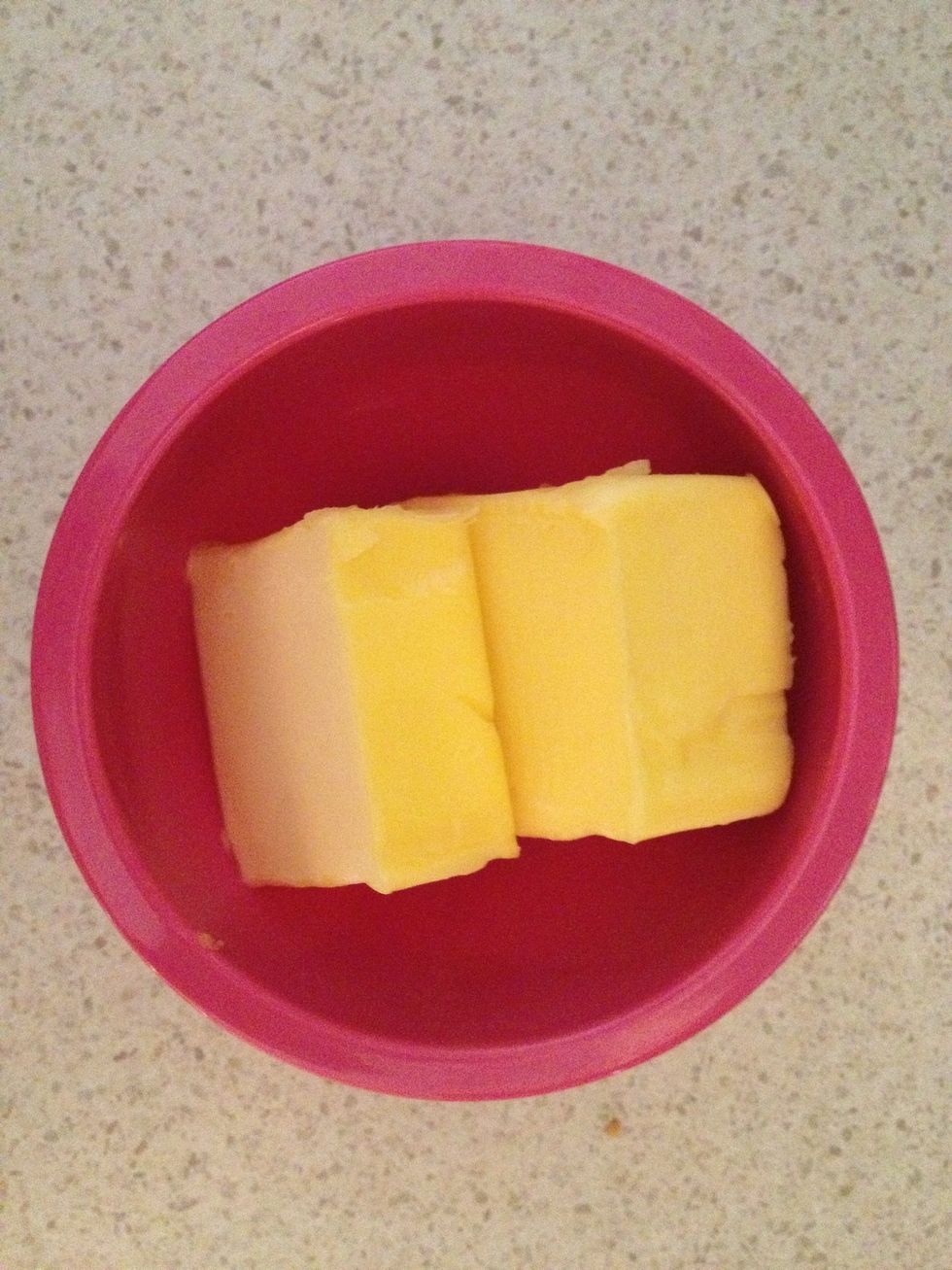 The supplies call for 100g of butter but I usually find this is not enough. You need the base to be moist, not dry or it won't stick together. I usually add 150g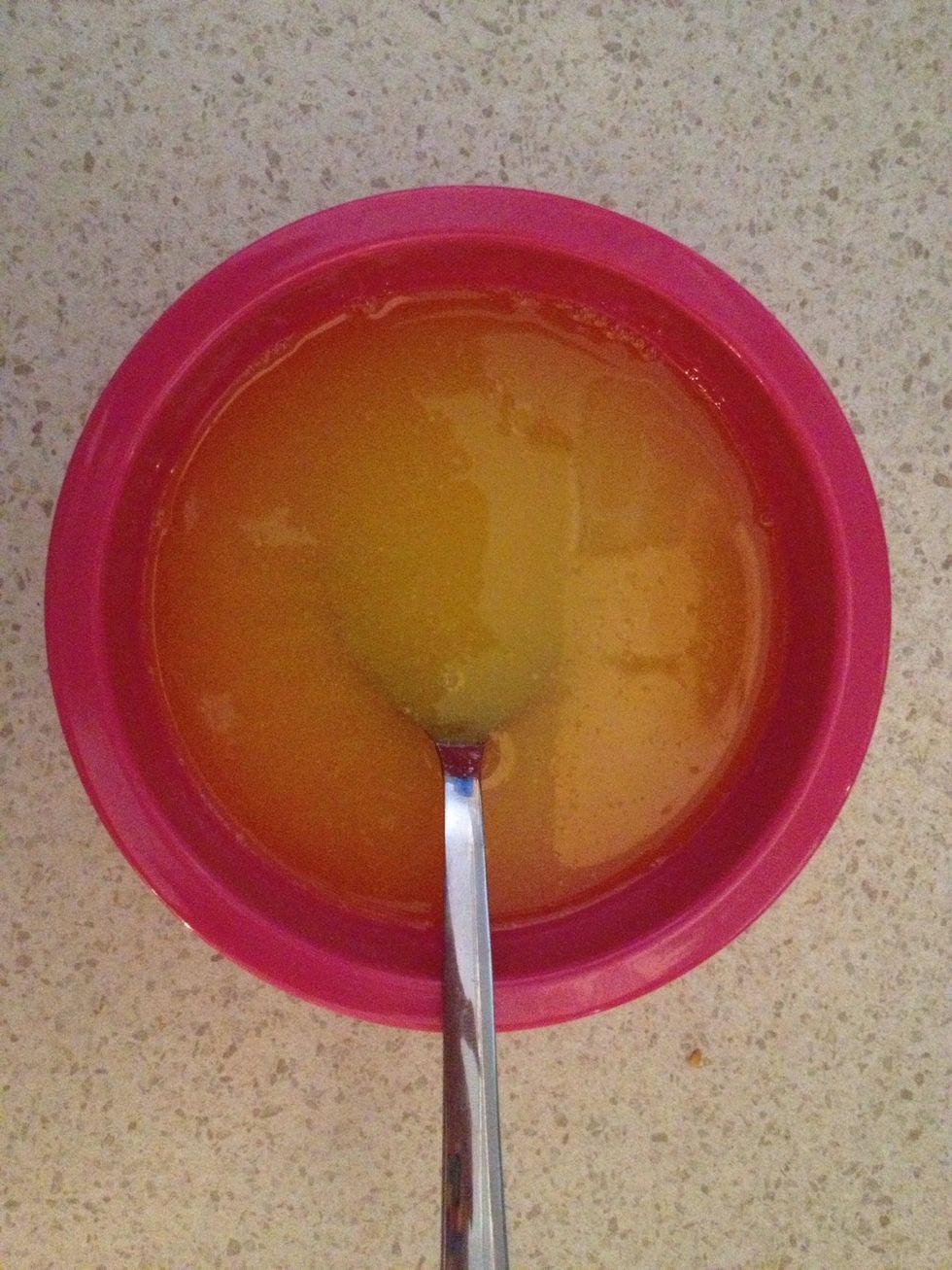 Pop your butter in the microwave and heat it in 30 second intervals, until it's completely liquified.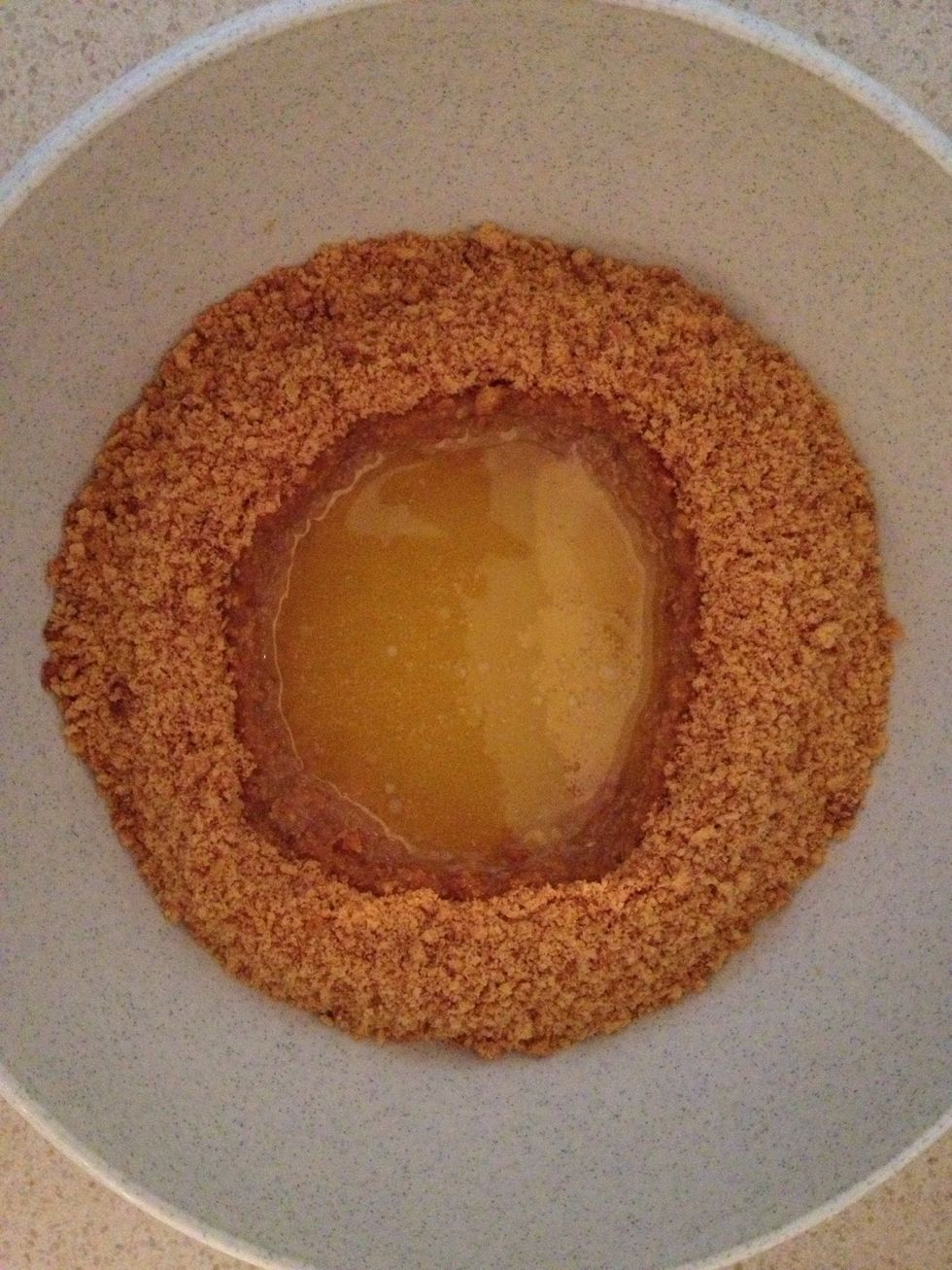 Make a "well" in the centre of your biscuits, pour the butter in and mix until well combined.
To make sure you have enough butter, use a spoon to squash onto the side of the bowl. If it looks dry, crumbly and falls off, it needs more butter. Mine could use a tiny bit more but I had none left.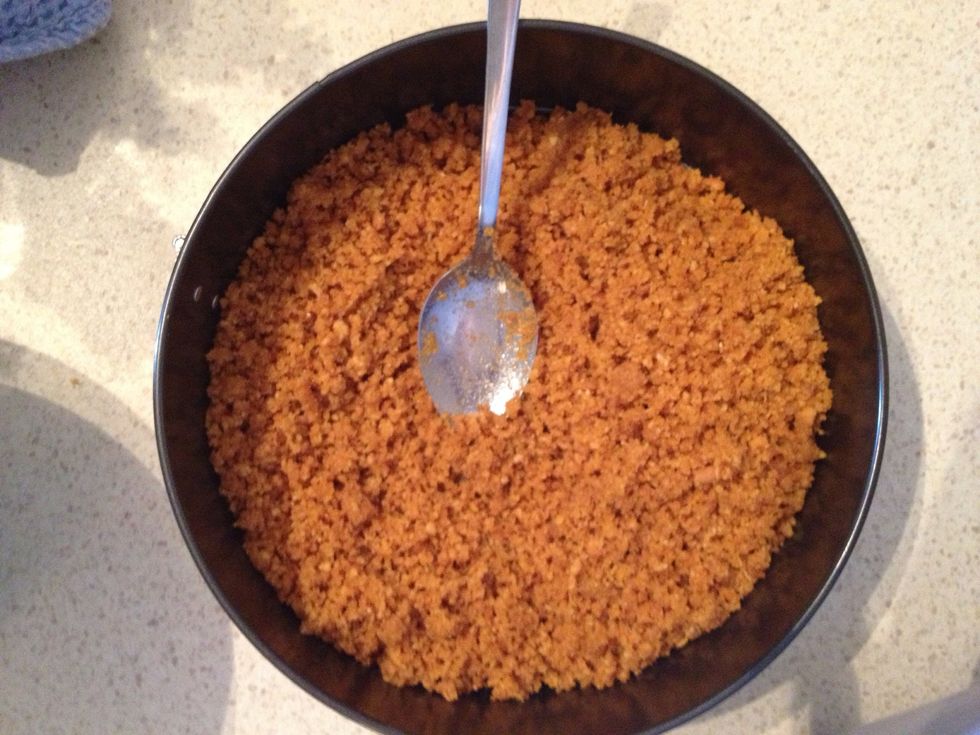 Dump the mixture into a springform pan and flatten out over the bottom and sides and place in the fridge to cool and harden. The springform will help later in removing the pie.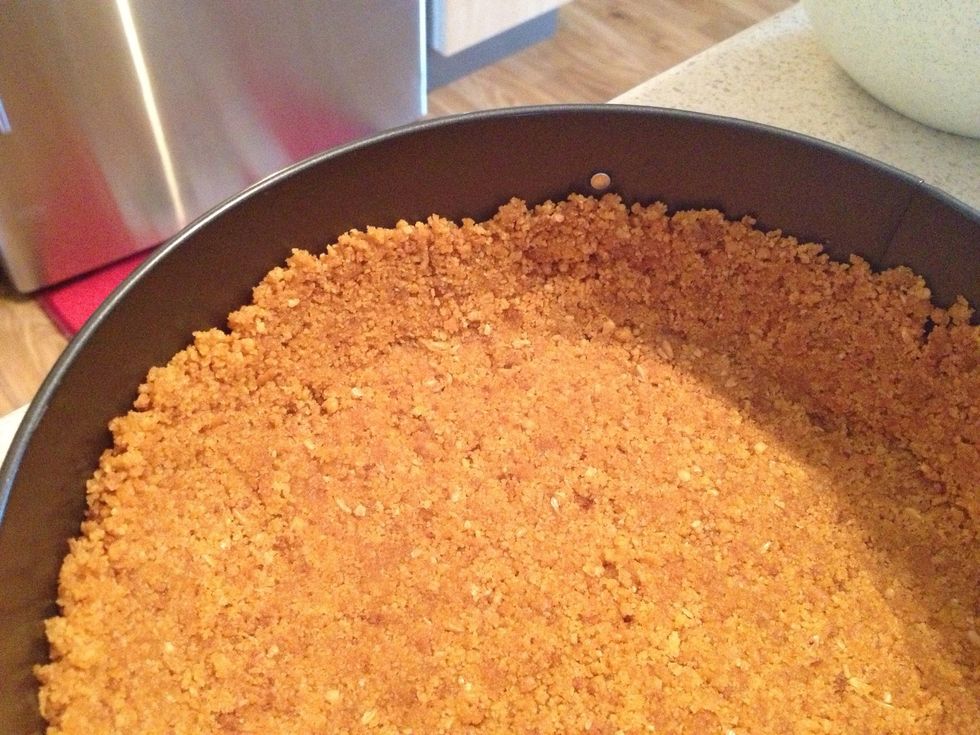 You can spread it over just the base if you like but with this pie I prefer small sides, the topping moves around quite a bit so the sides help contain it.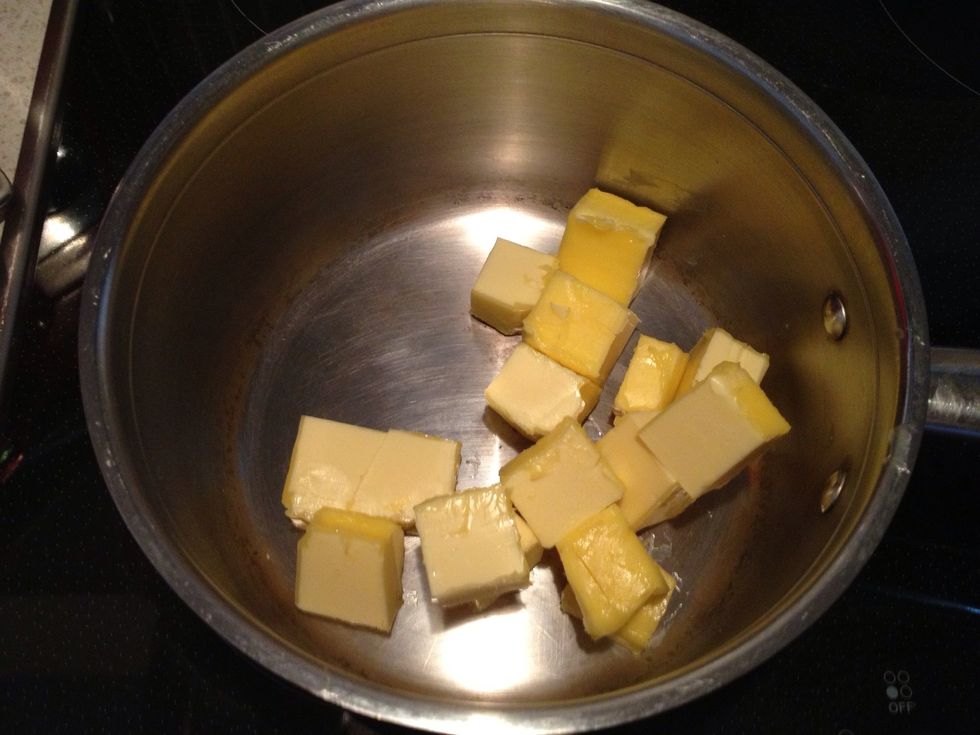 On to the filling! Cube your butter and pop it into a saucepan to melt over low-med heat.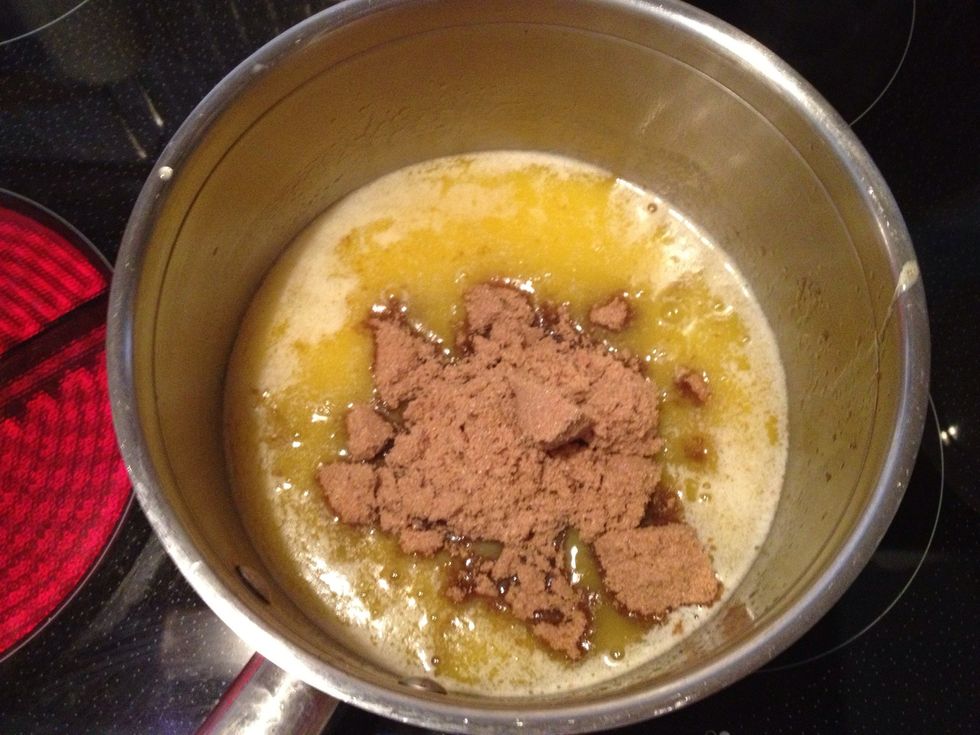 Once the butter is melted, take the pan off the heat and add the brown sugar and stir to combine. It won't completely combine but get it to combine as much as you can.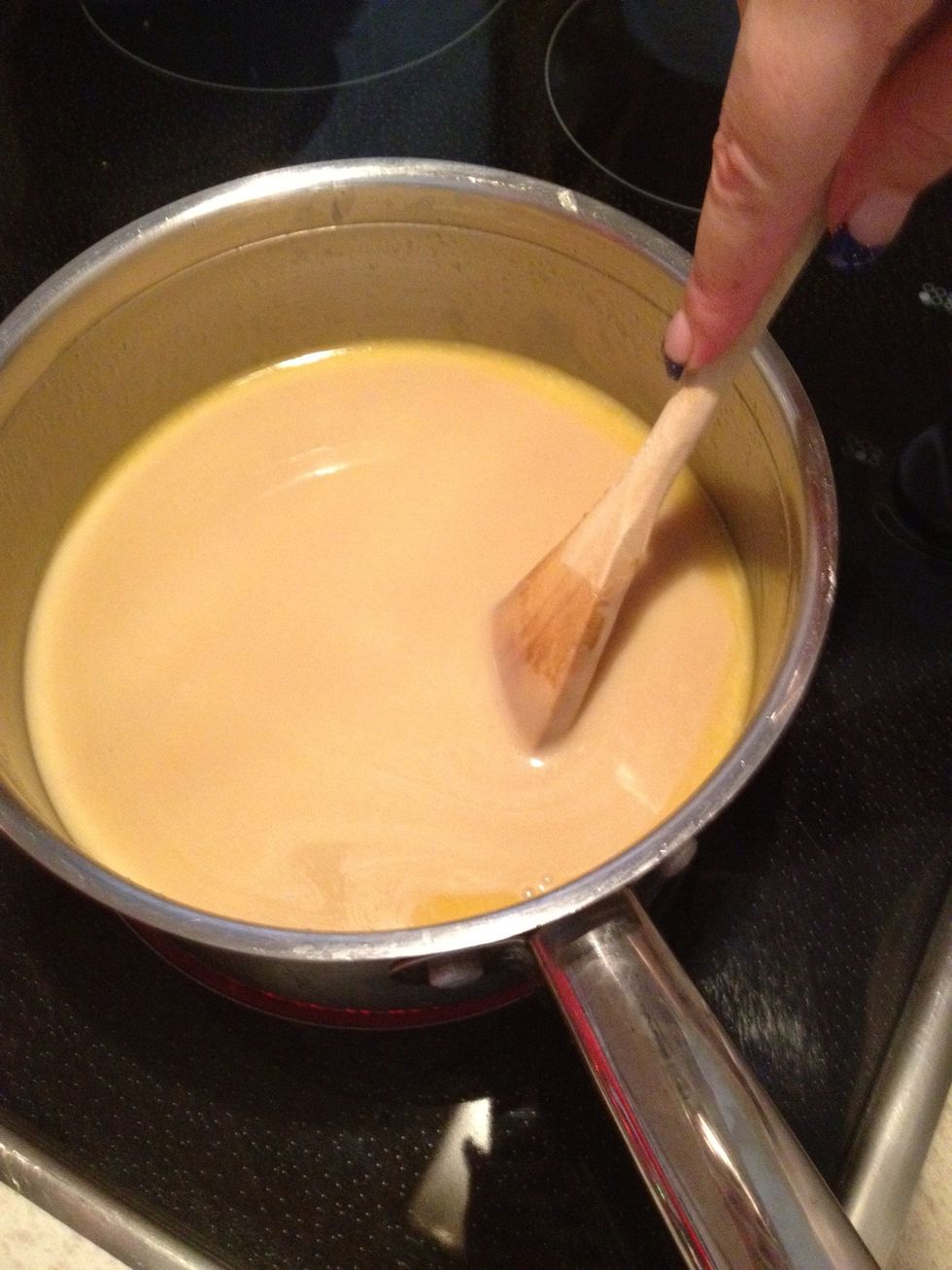 Next add in your condensed milk, move the pan back onto the heat and stir constantly for 10-12mins on low-med heat. DON'T WALK AWAY. If it boils take it off immediately, lower heat and put it back on.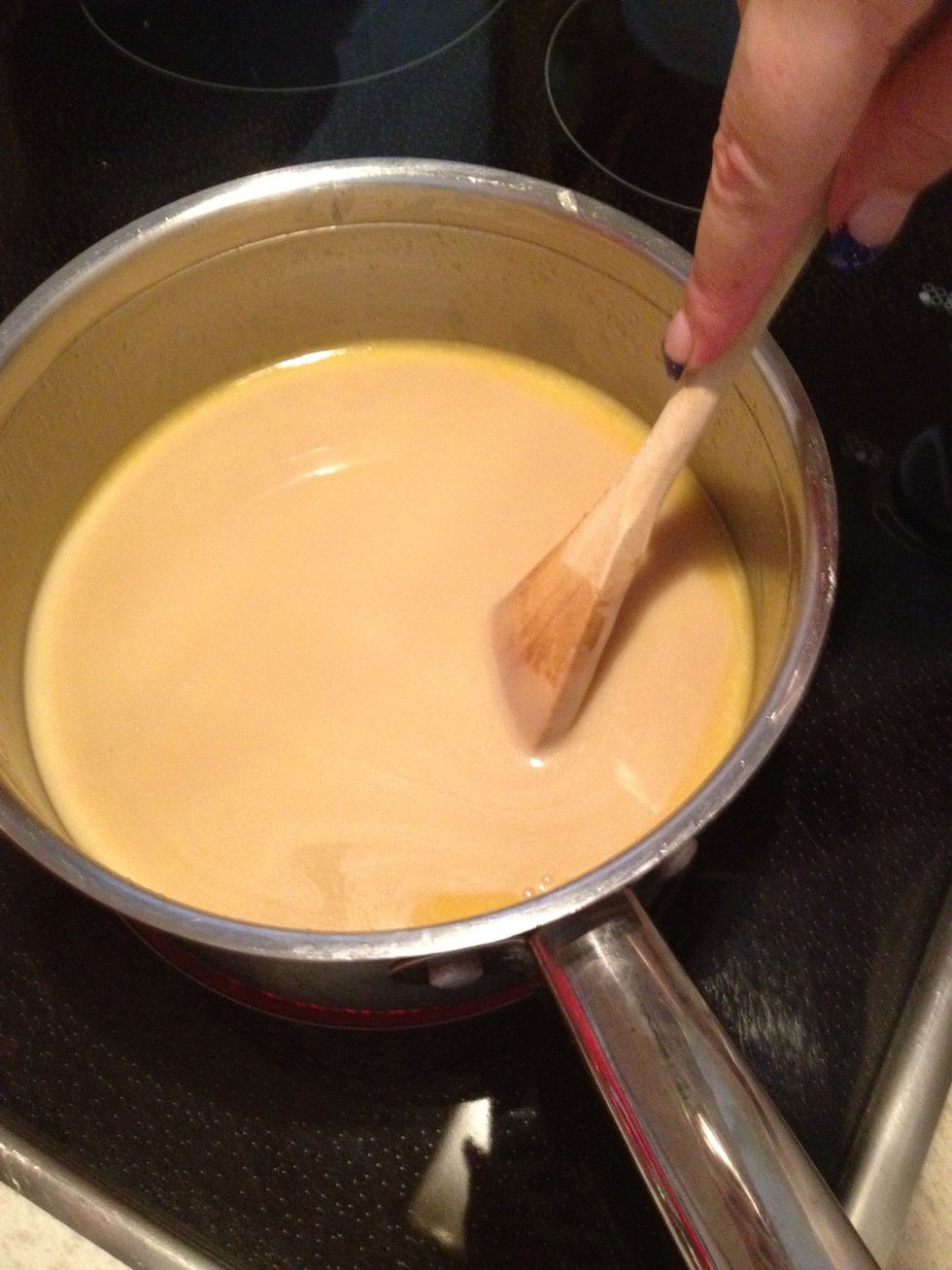 If you are making double the filling remember to cook for twice as long or it will not set properly in the pie and you will end up with a soupy mess.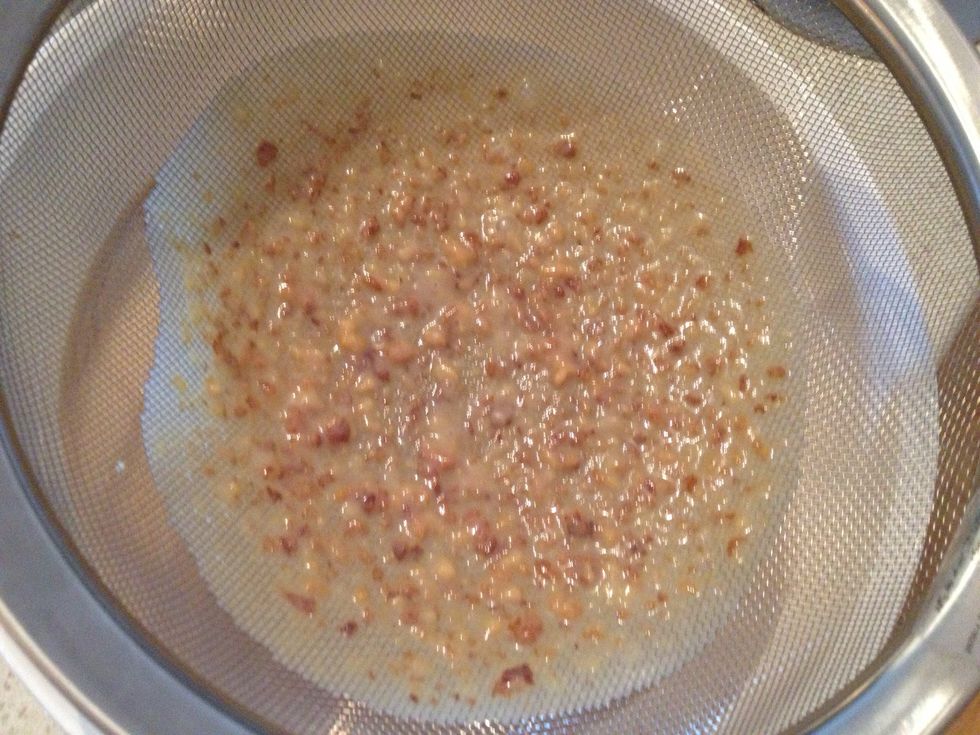 Because of my crap stove, even on the lowest temp it still slighty burnt. If this happens, don't worry, just pour the filling through a fine mesh sieve. It won't taste burnt unless you REALLY burn it.
Set aside to cool. It will thicken further as it cools, so don't leave it to cool for too long or it will be difficult to pour.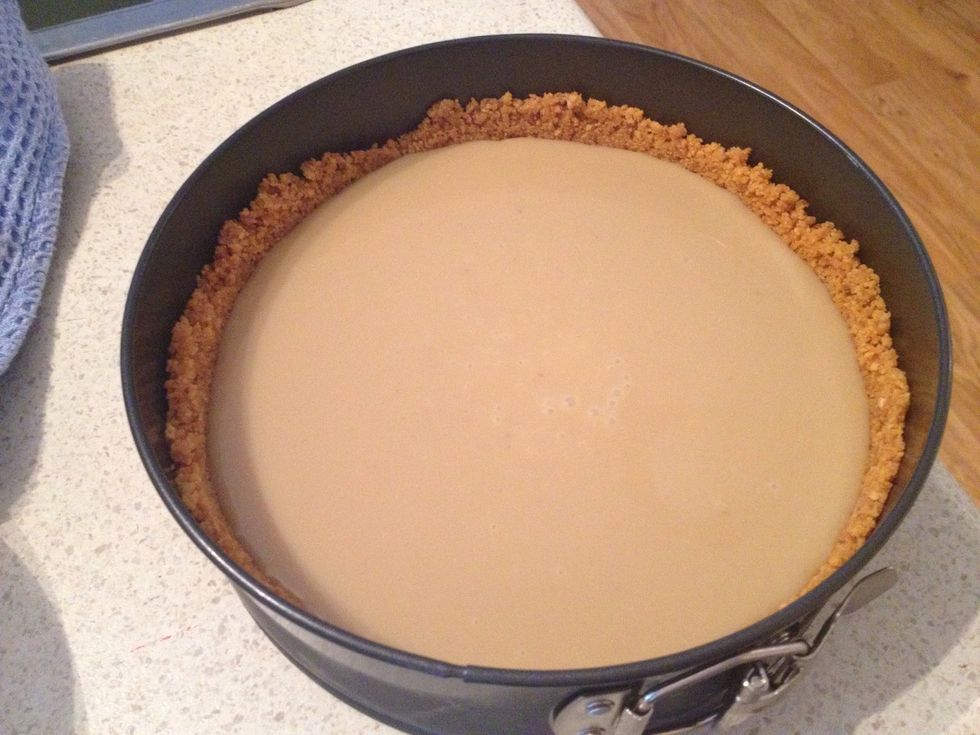 Once cooled, pour evenly into the previously prepared base and place back in the fridge until it sets (about an hour).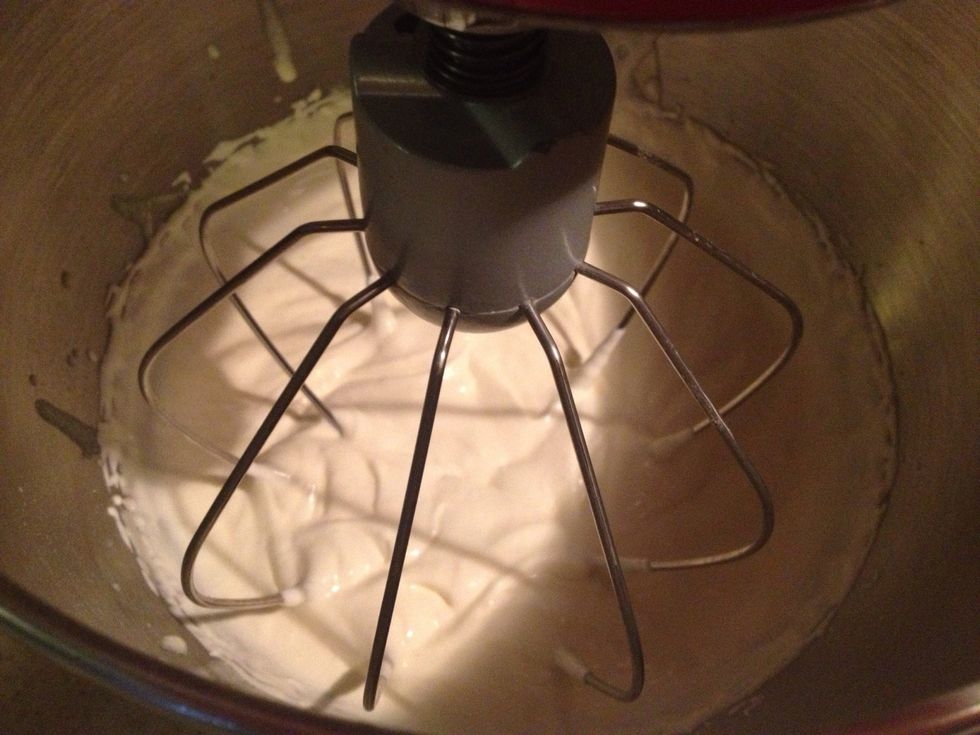 While your filling is setting, pour your thickened cream into a stand mixer with a whisk attachment, add the sugar and whip until soft peaks form.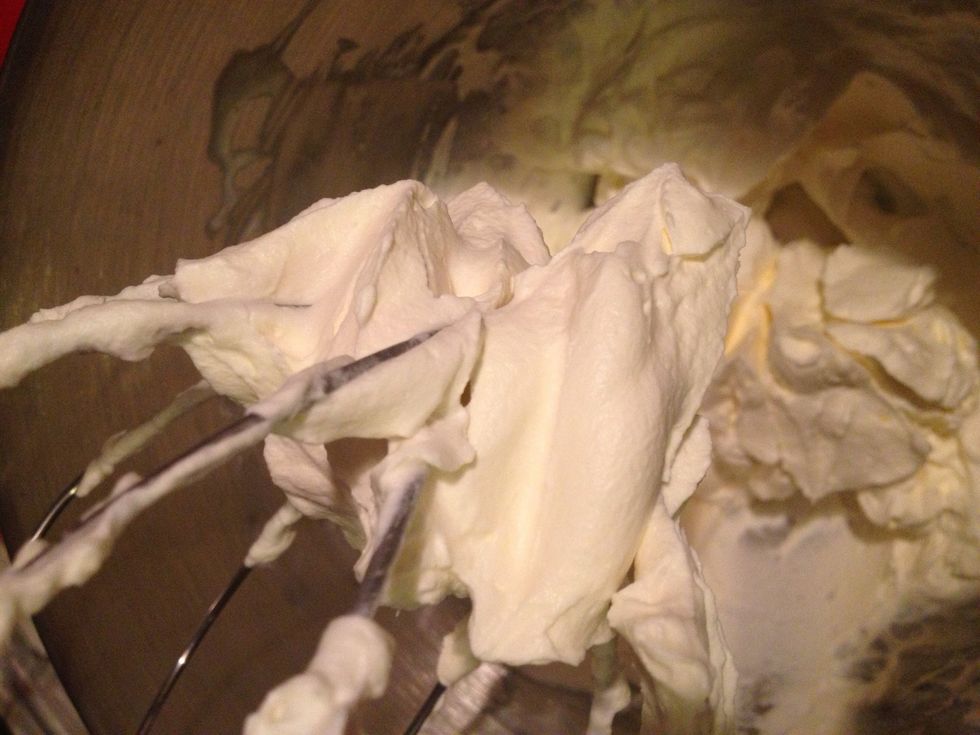 This is what you're after. The sugar is optional but I don't like the taste of cream much and the sugar helps to sweeten it to my liking.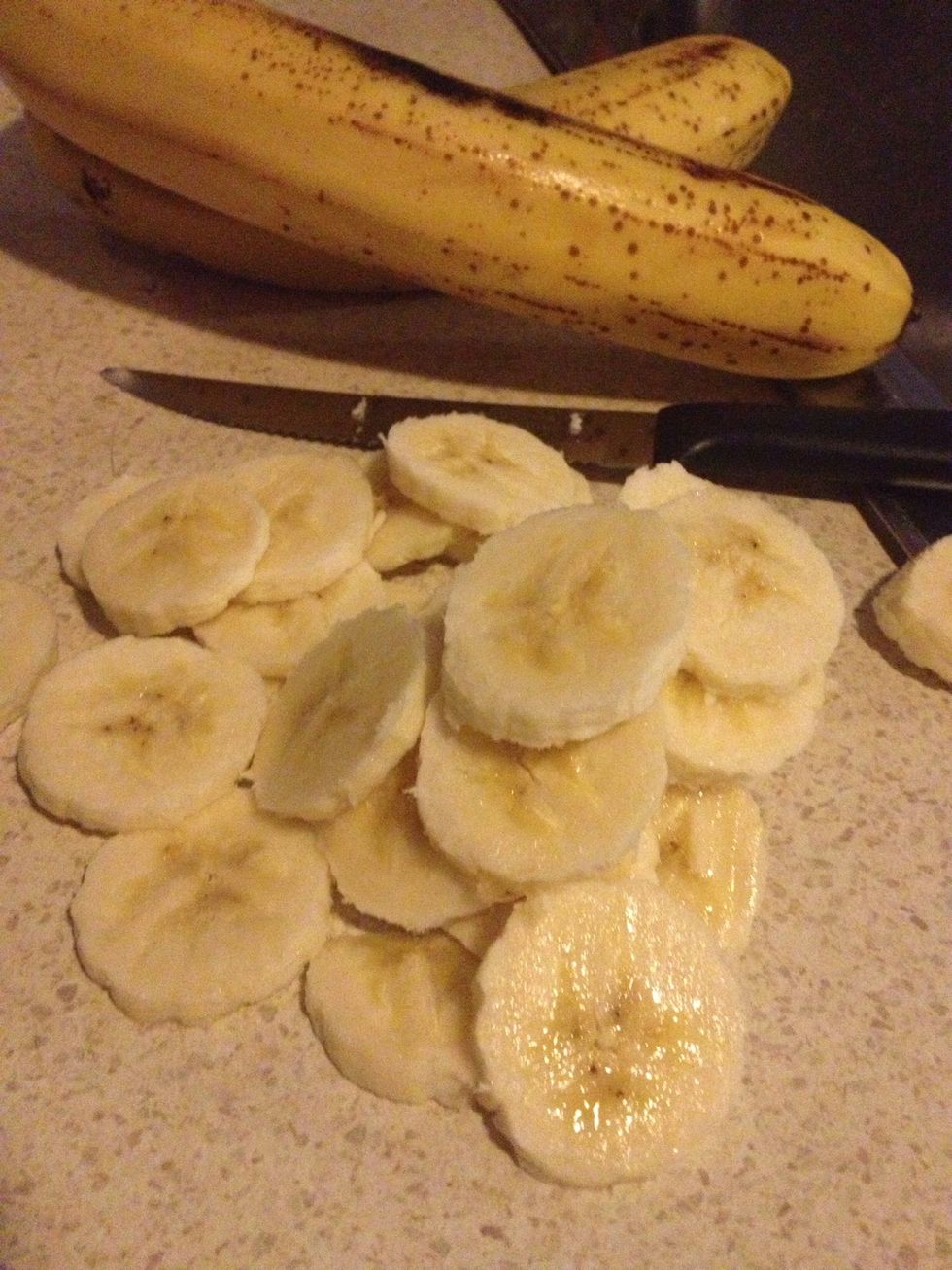 Slice your banana to your desired thickness. I personally like it when the banana is just a hint, not the whole flavour of the pie.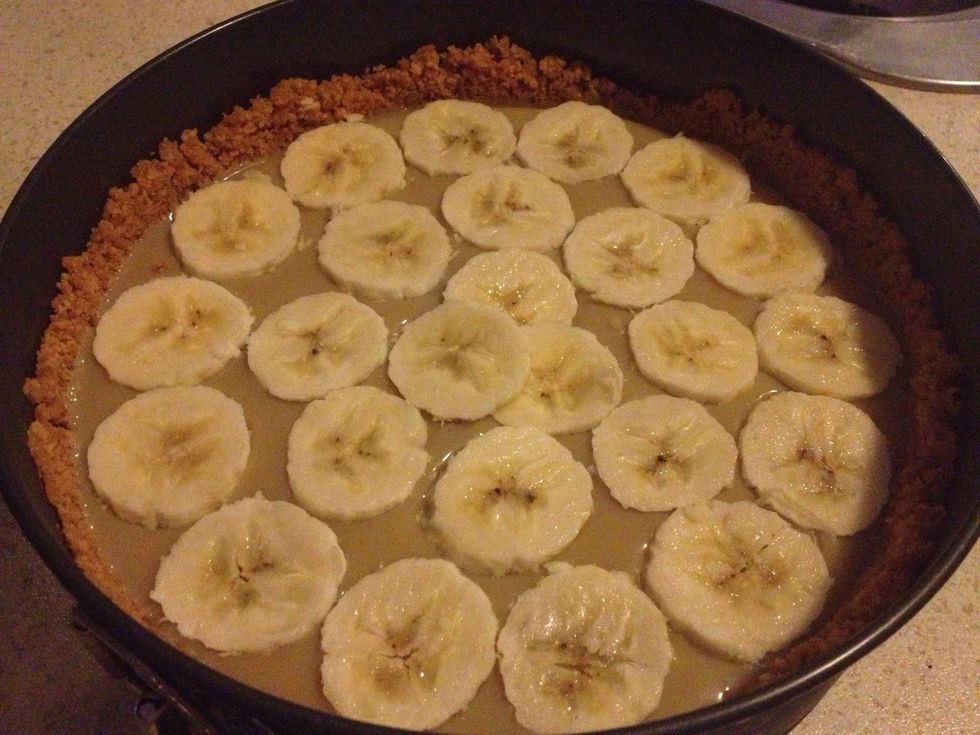 Place the slices on the top of your pie and lightly push them into the filling. Depending on your banana size, you may only need one like I did.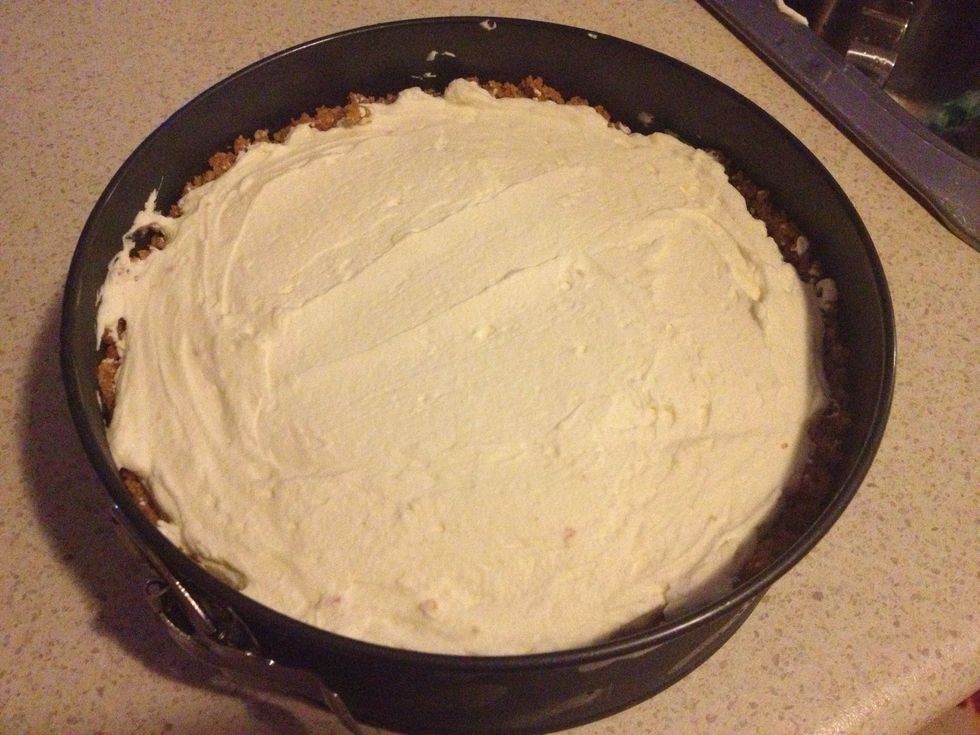 Plop your whipped cream on top of your pie and spread out as smoothly as you can.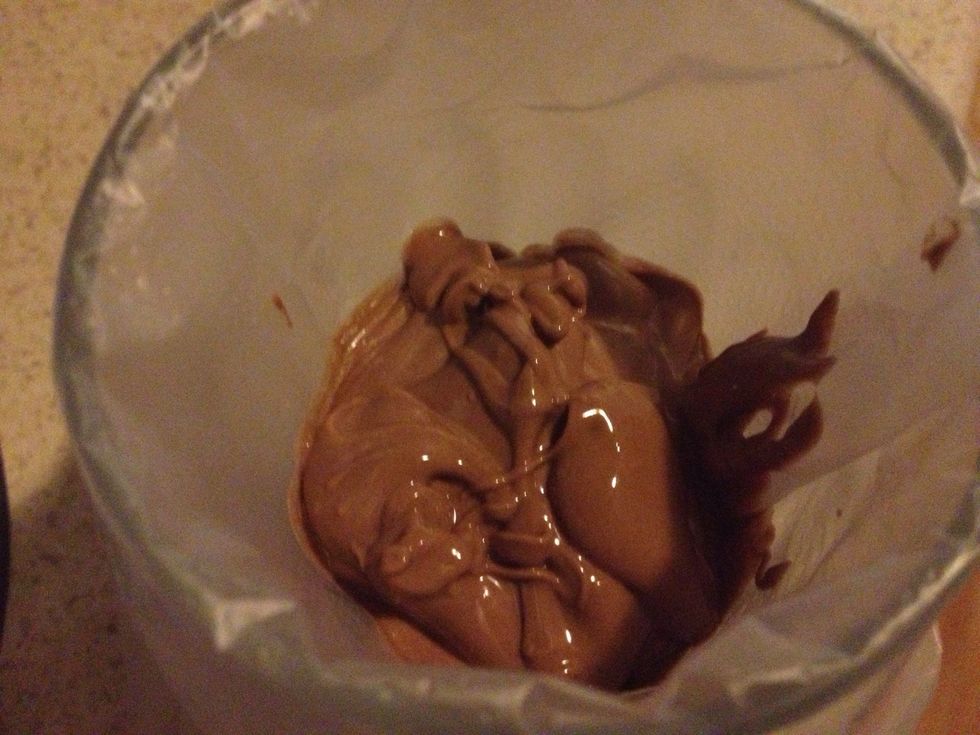 Pour your melted chocolate into a piping bag or ziplock bag and cut the tip off. Don't cut too much off or you'll end up with big drizzle patterns.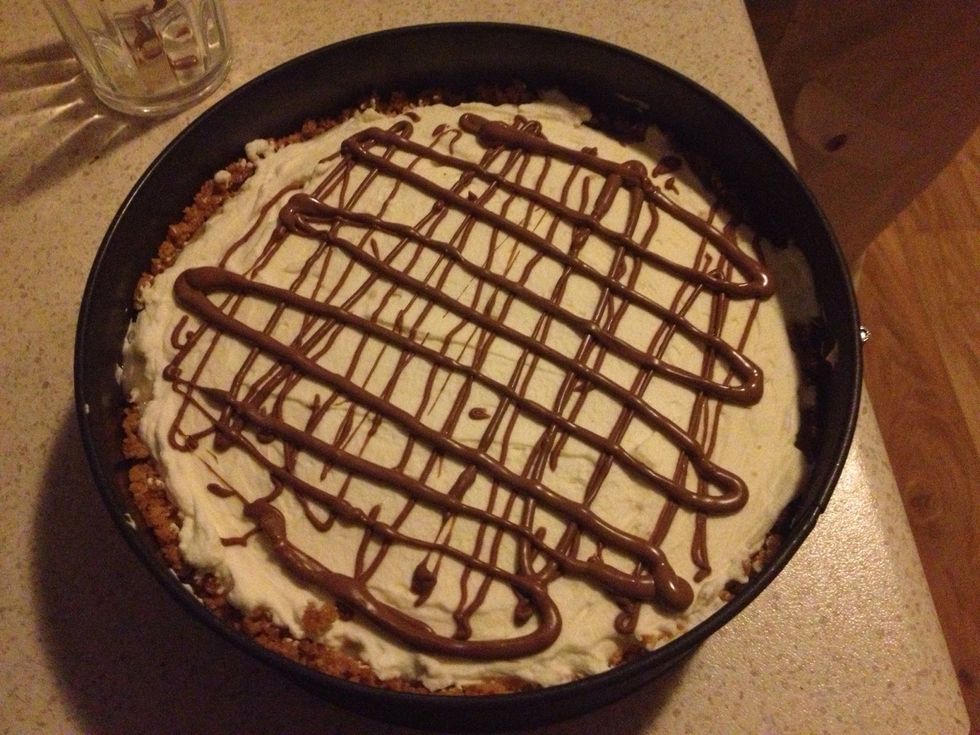 Drizzle chocolate over the top of your pie in any pattern you like, I chose a sort of lattice.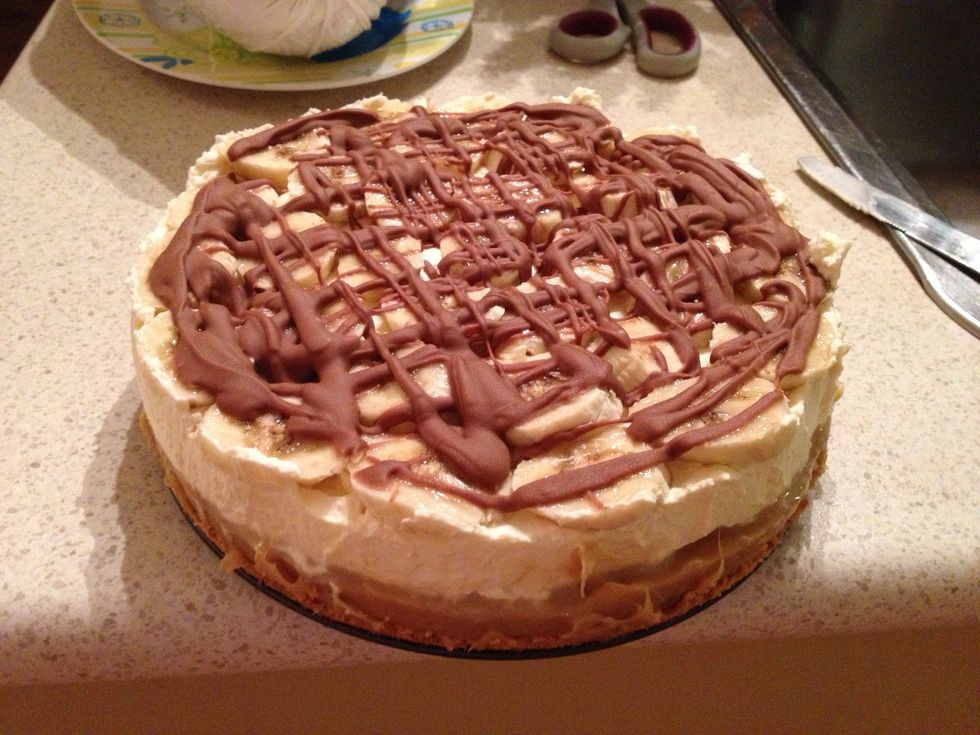 Voila, beautiful Banoffee! This is one I actually made a week ago, as the one I was making during the tutorial turned to soup. It is VERY important to cook the double filling for twice as long =/
FOR BASE
100.0g Butter
1.0 Packet Arnotts Granita Biscuits (250g)
FOR FILLING
1.0 Can Condensed Milk
0.0c Brown Sugar, firmly packed
100.0g Butter
FOR TOPPING
300.0ml Thickened Cream
2.0 Bananas
100.0g Melted Chocolate
3.0tsp Sugar (optional)