Gather ingredients for sauce (sugar, mayonnaise, chili garlic sauce and rice vinegar)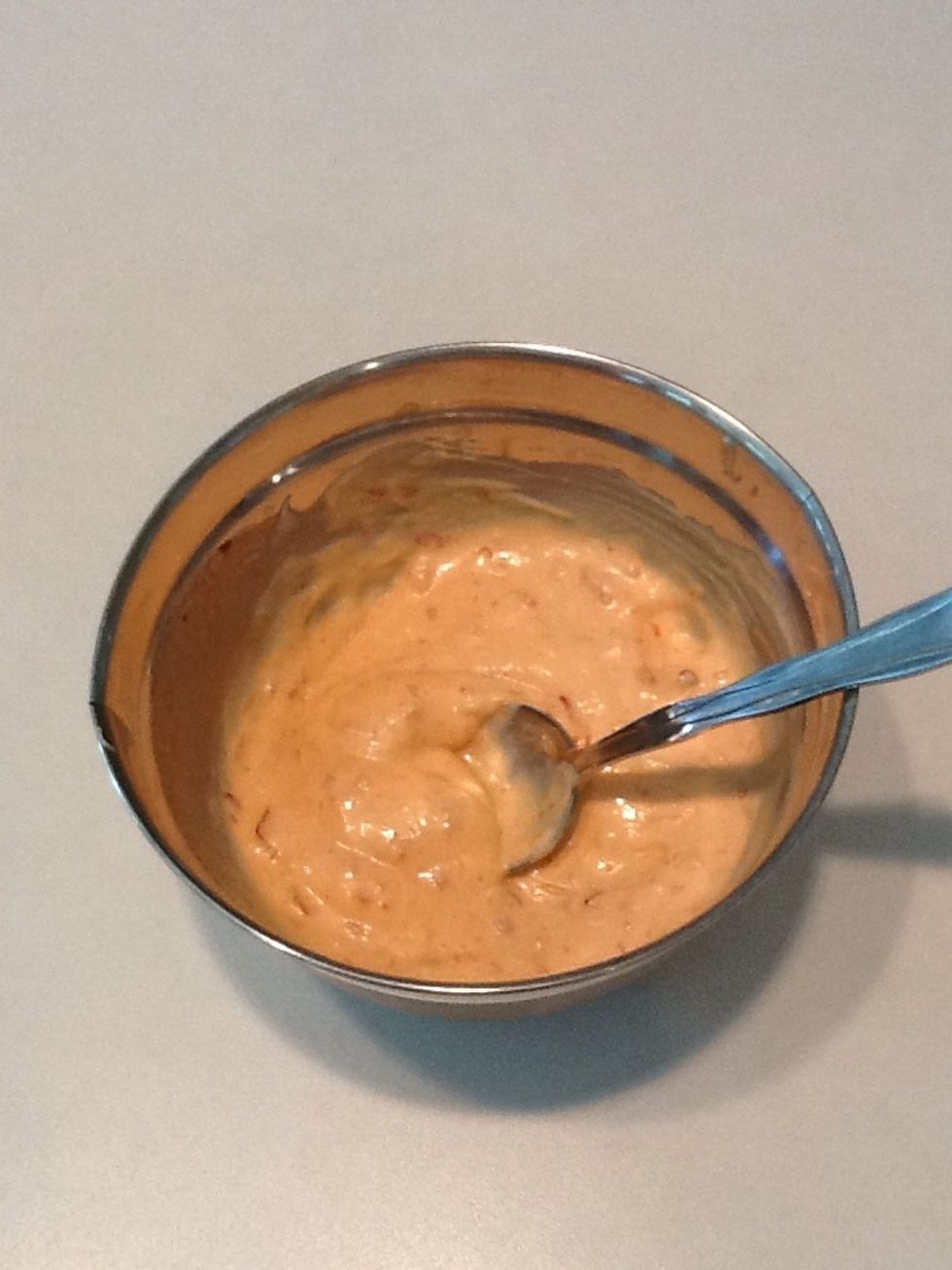 Mix well, cover, and refrigerate until needed.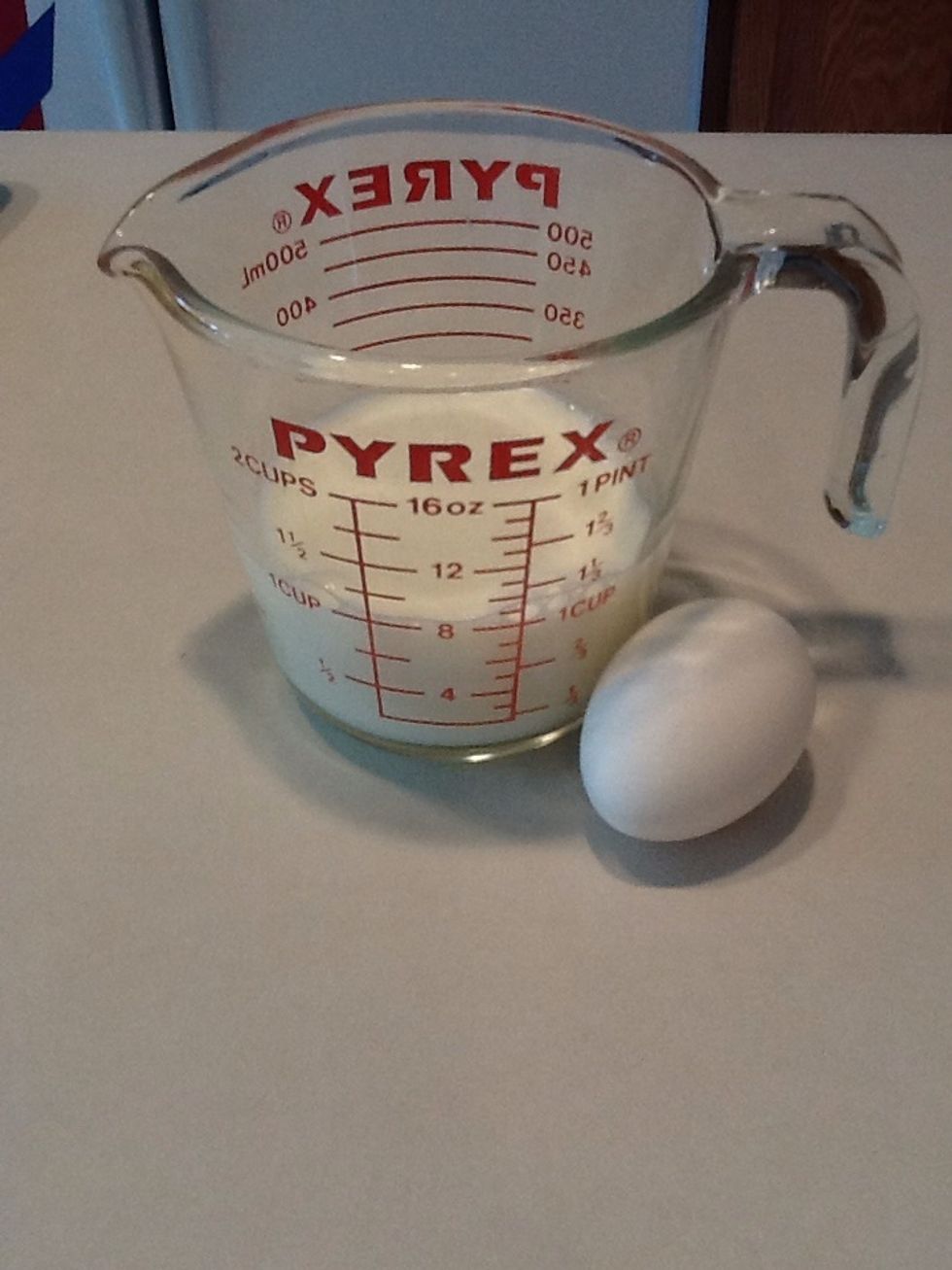 Make egg mixture using milk and one egg.
Mix well, set aside.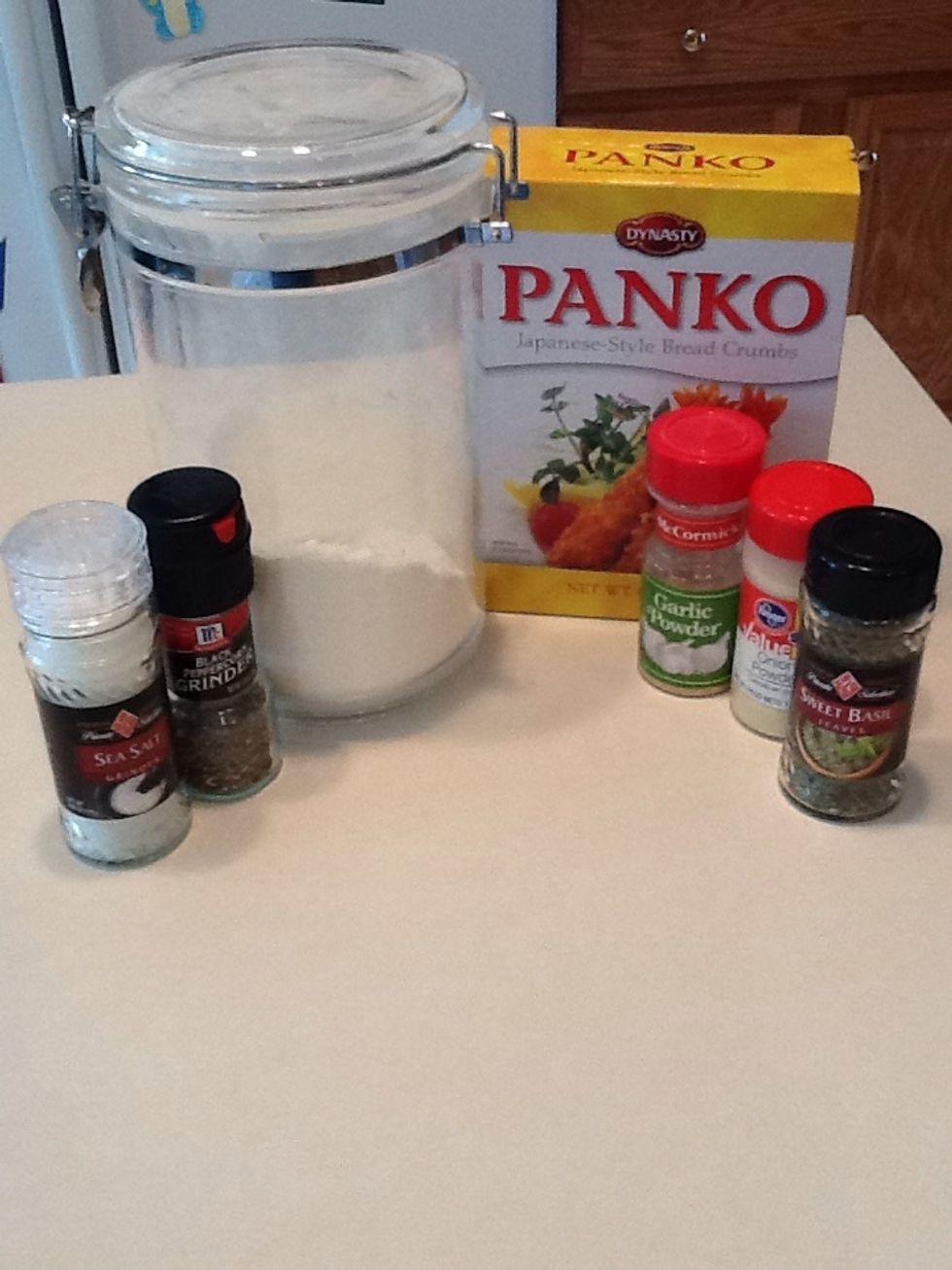 Gather materials for breading (flour, Panko, salt, pepper, onion powder, garlic powder, and basil.)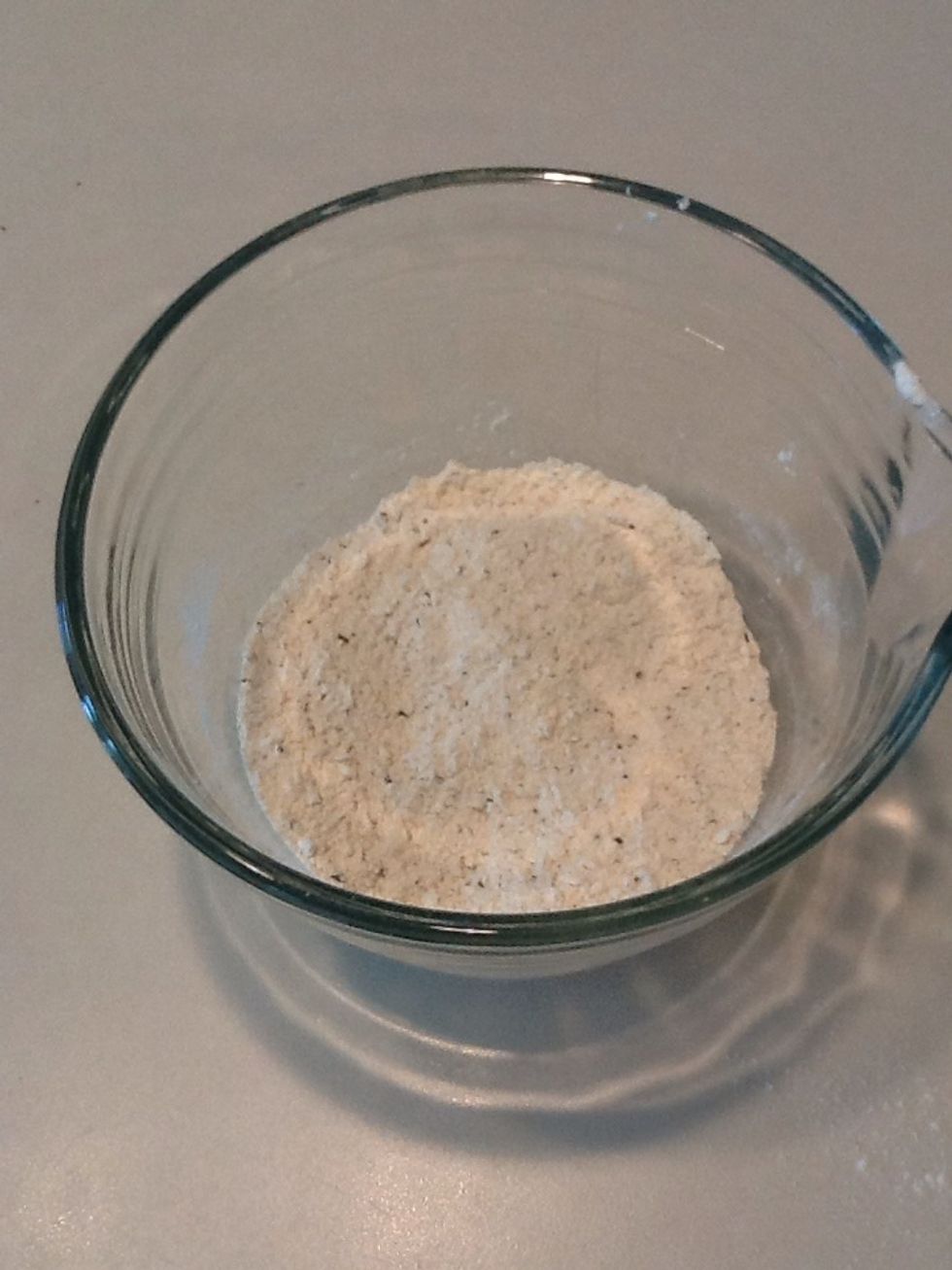 Mix well.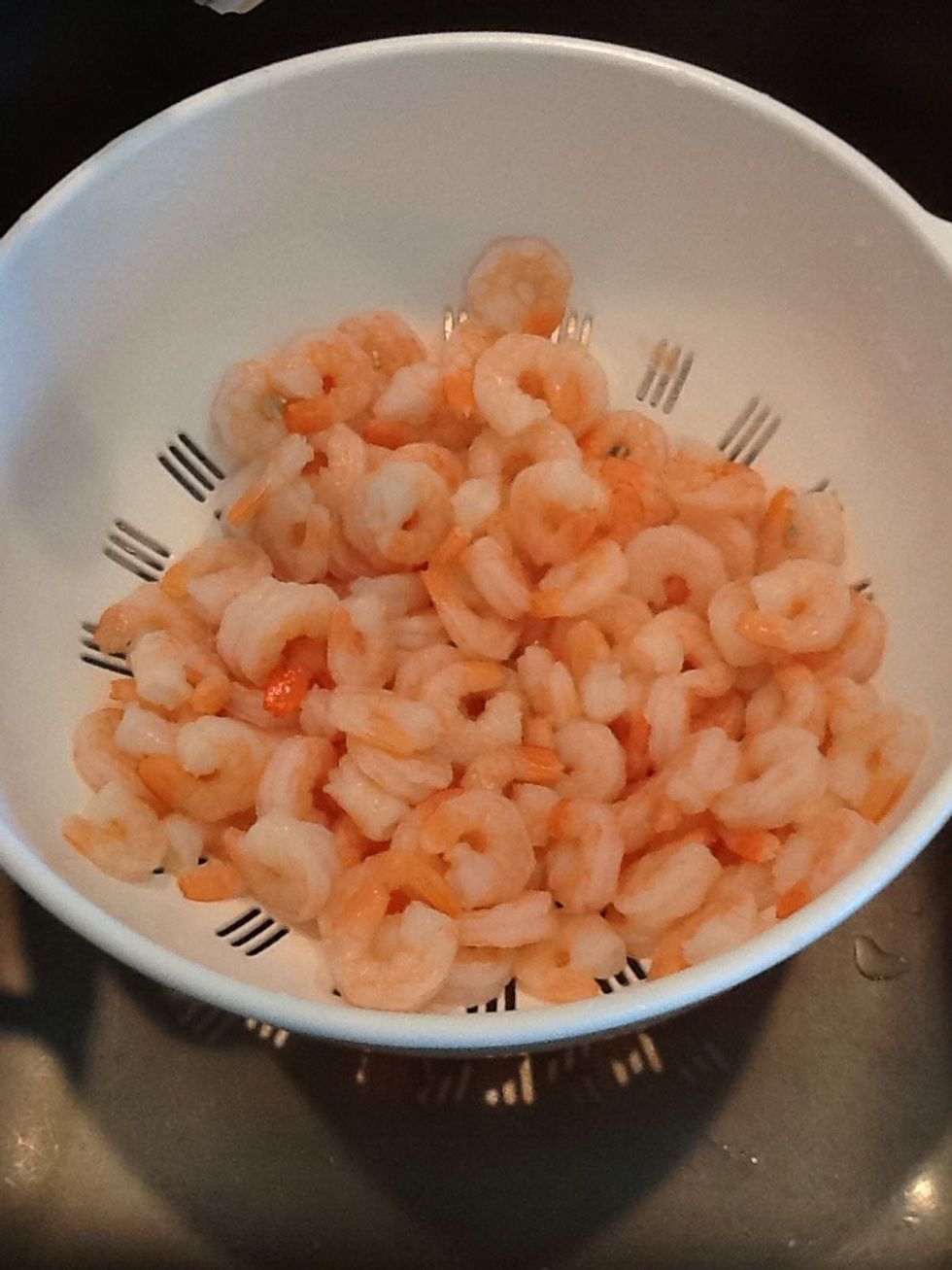 Cook shrimp and drain (or do it the short cut way like me - use frozen, precooked shrimp and just defrost!). Remove tails.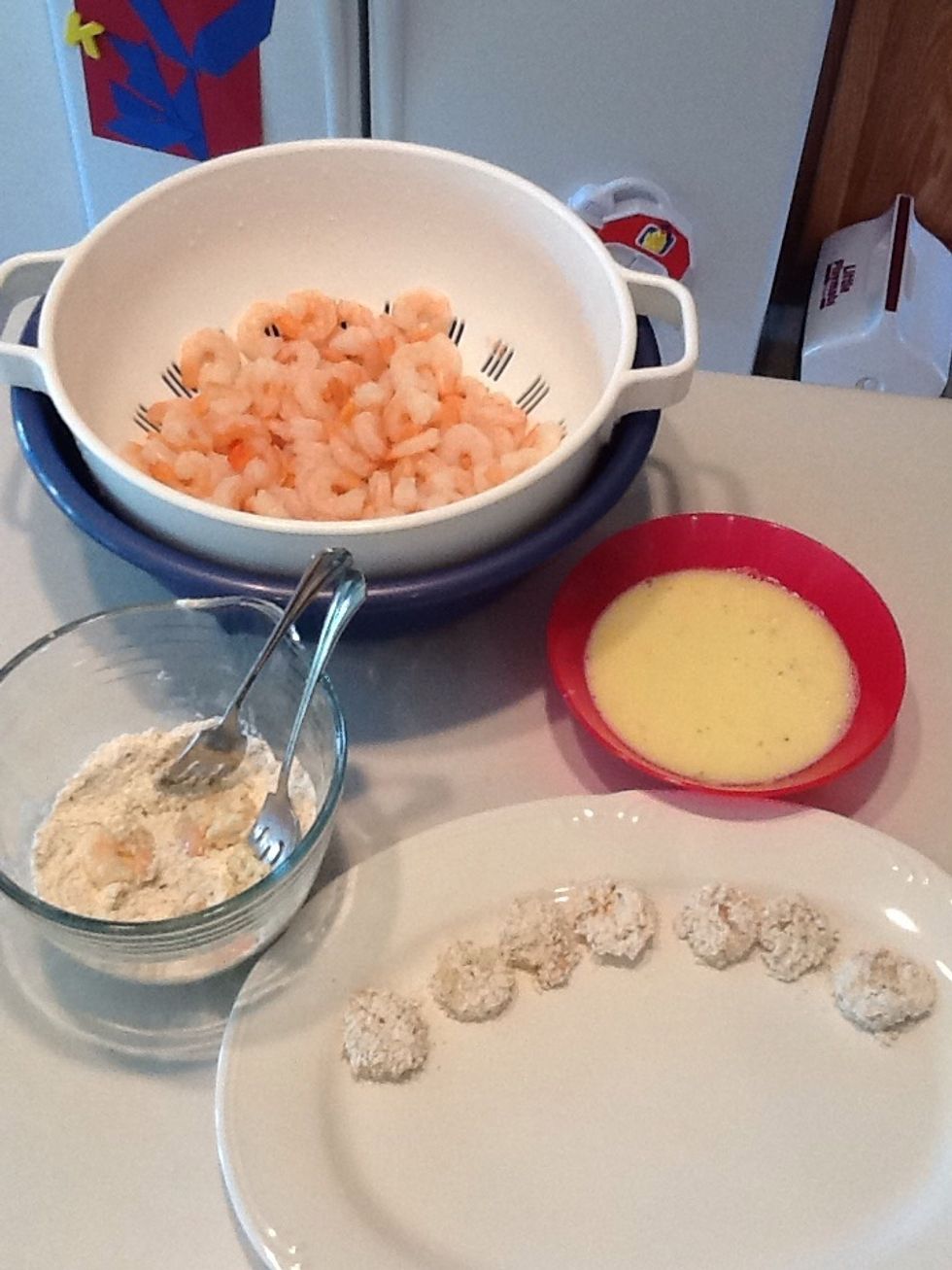 Set up your work station. Dip shrimp in breadcrumb mixture, then egg, then back into breadcrumbs, then lay on plate. If you need more breadcrumbs, just make another batch (that's what I had to do!)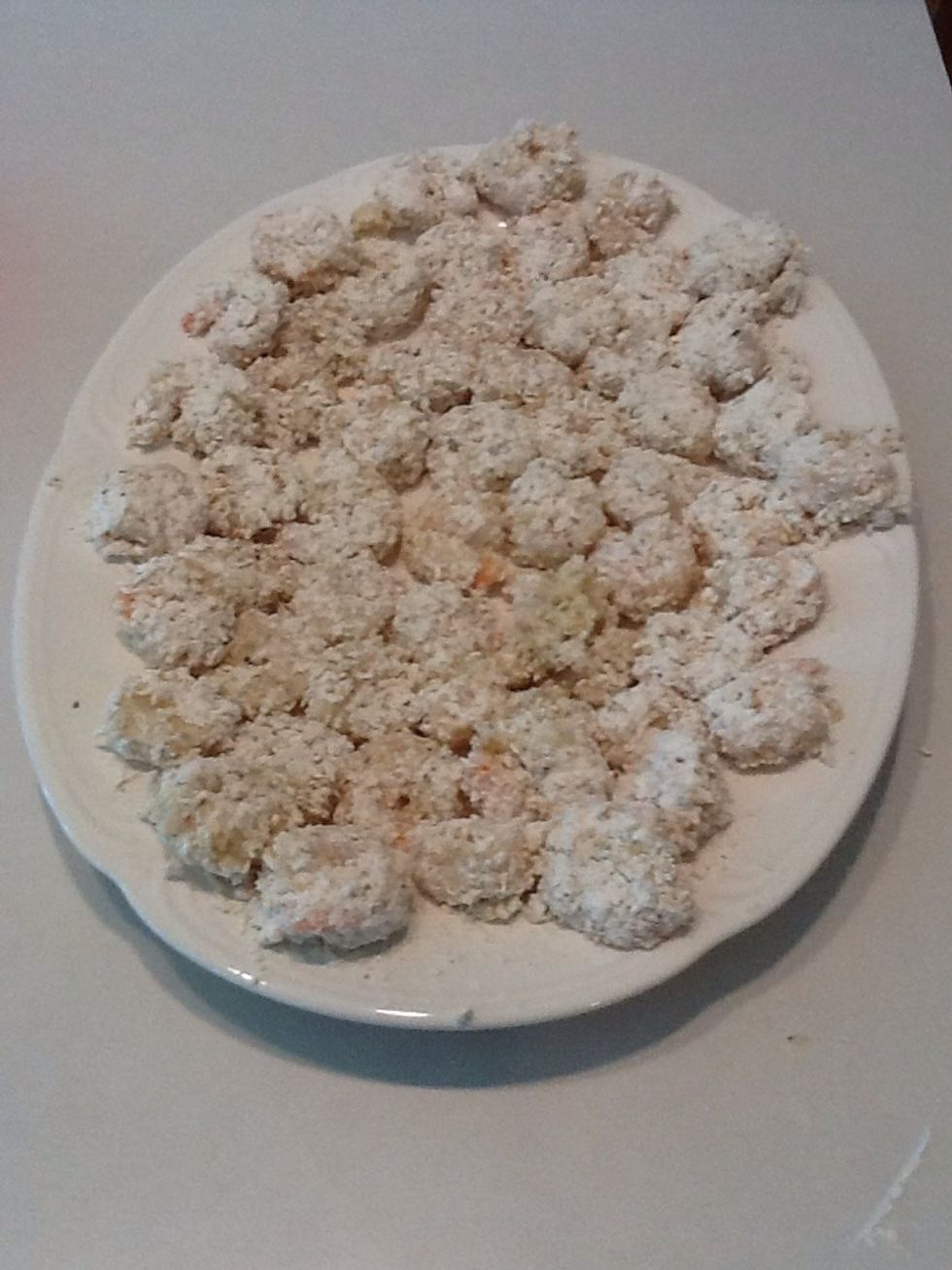 When finished, place plate in refrigerator for 20 minutes. This will help breading stay on when frying.
Heat oil to 350 degrees (or set burner to medium)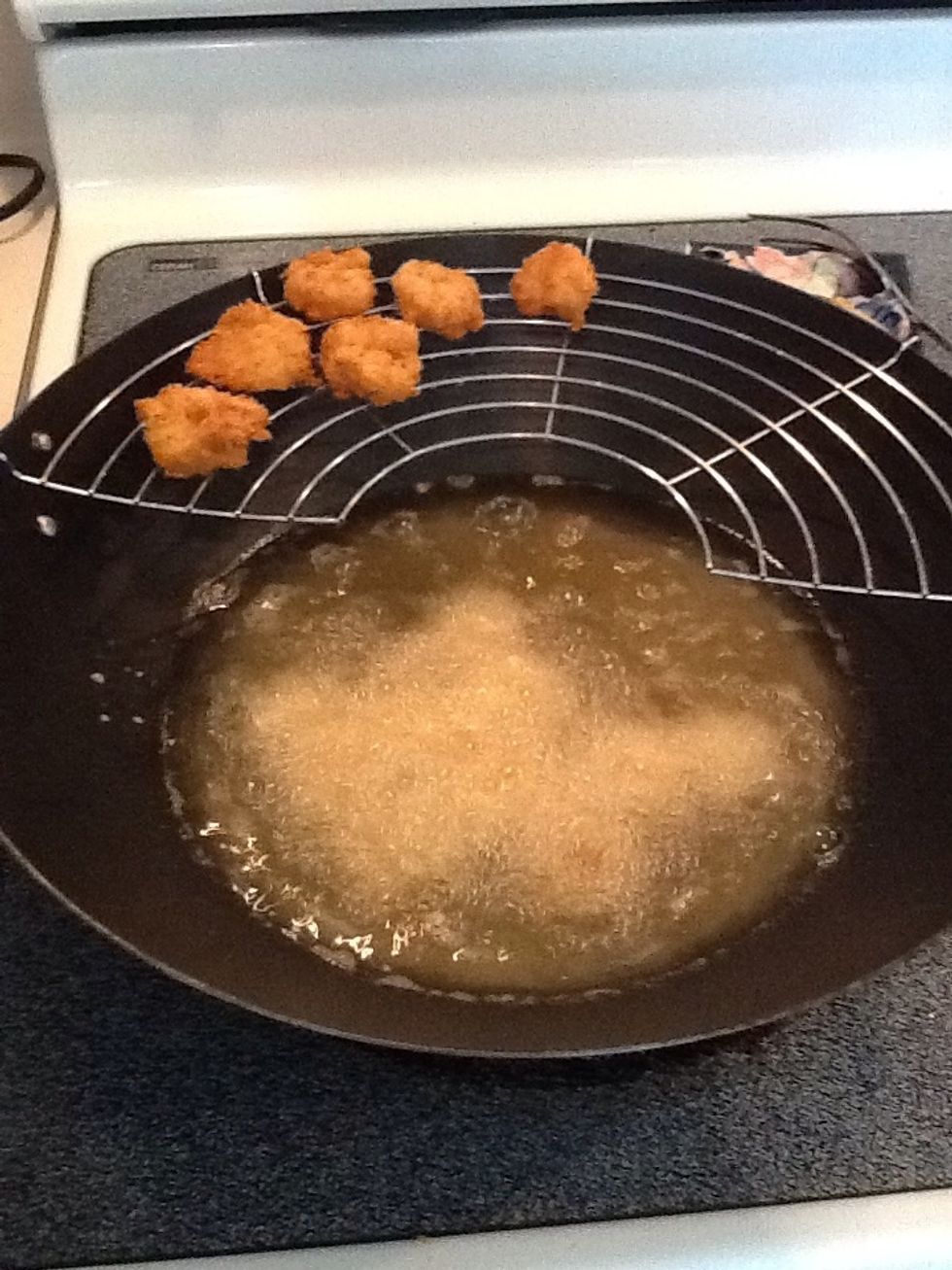 Place 5-10 shrimp in hot oil and fry until lightly browned. Drain on rack or paper towel covered plate.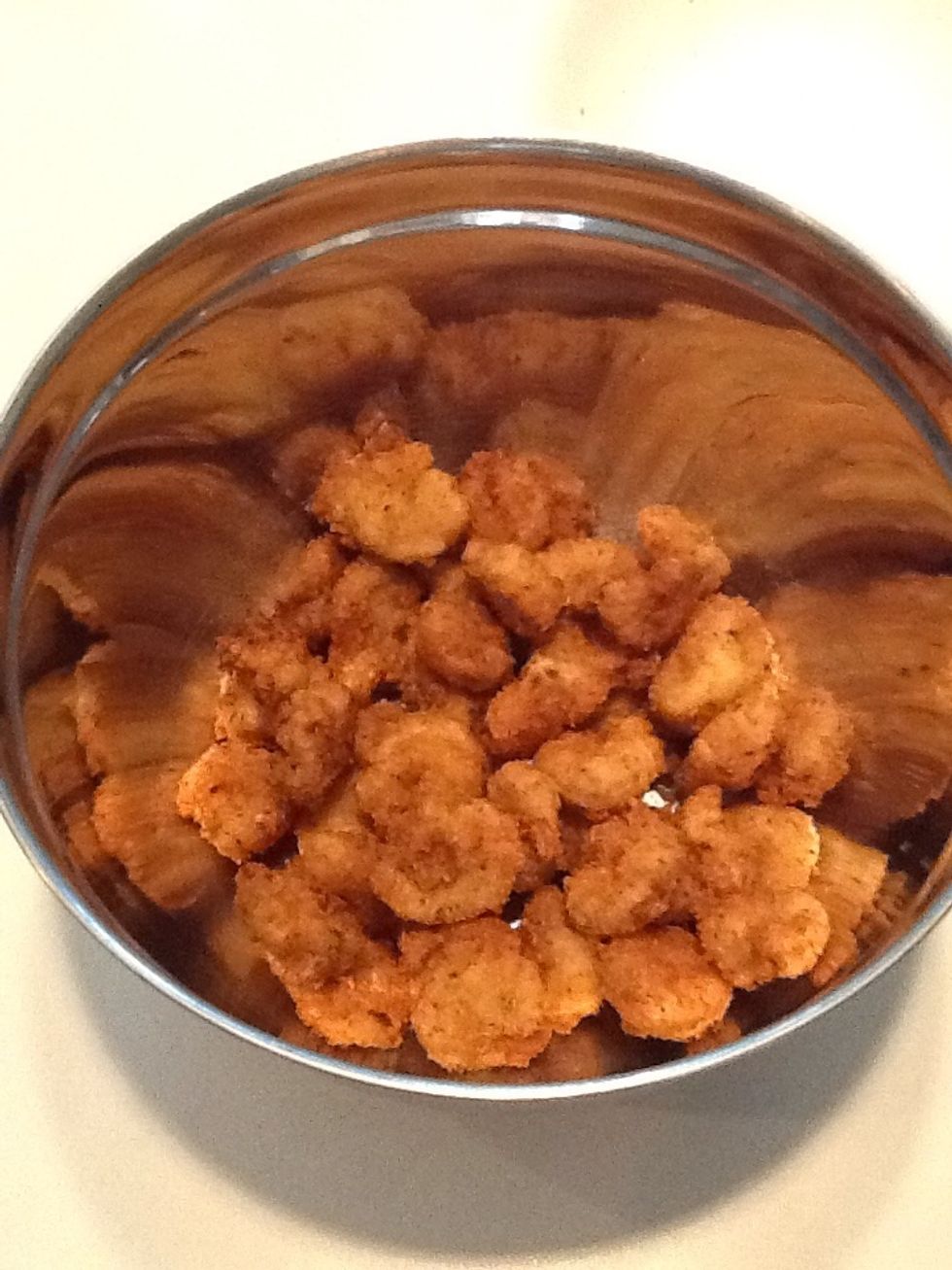 Breaded and fried shrimp looks like this. Great for those who don't like spicy sauces!
But for those who want a bang-bang kick, pour the sauce you made earlier over the shrimp and toss lightly to coat. I also add a few chopped green onions for presentation. Serve and enjoy!
1.0lb Shrimp, peeled and deveined
1/2c Mayonnaise
4.0tsp Chili garlic sauce
1.0tsp Sugar
1.0tsp Rice vinegar
1.0 Egg, beaten
1.0c Milk
1/2c Flour
1/2c Panko breadcrumbs
1.0tsp Salt
1/2tsp Black pepper
1/4tsp Onion powder
1/4tsp Garlic powder
1/4tsp Dried basil
Vegetable oil for frying