First preheat oven to 200 degrees Celsius.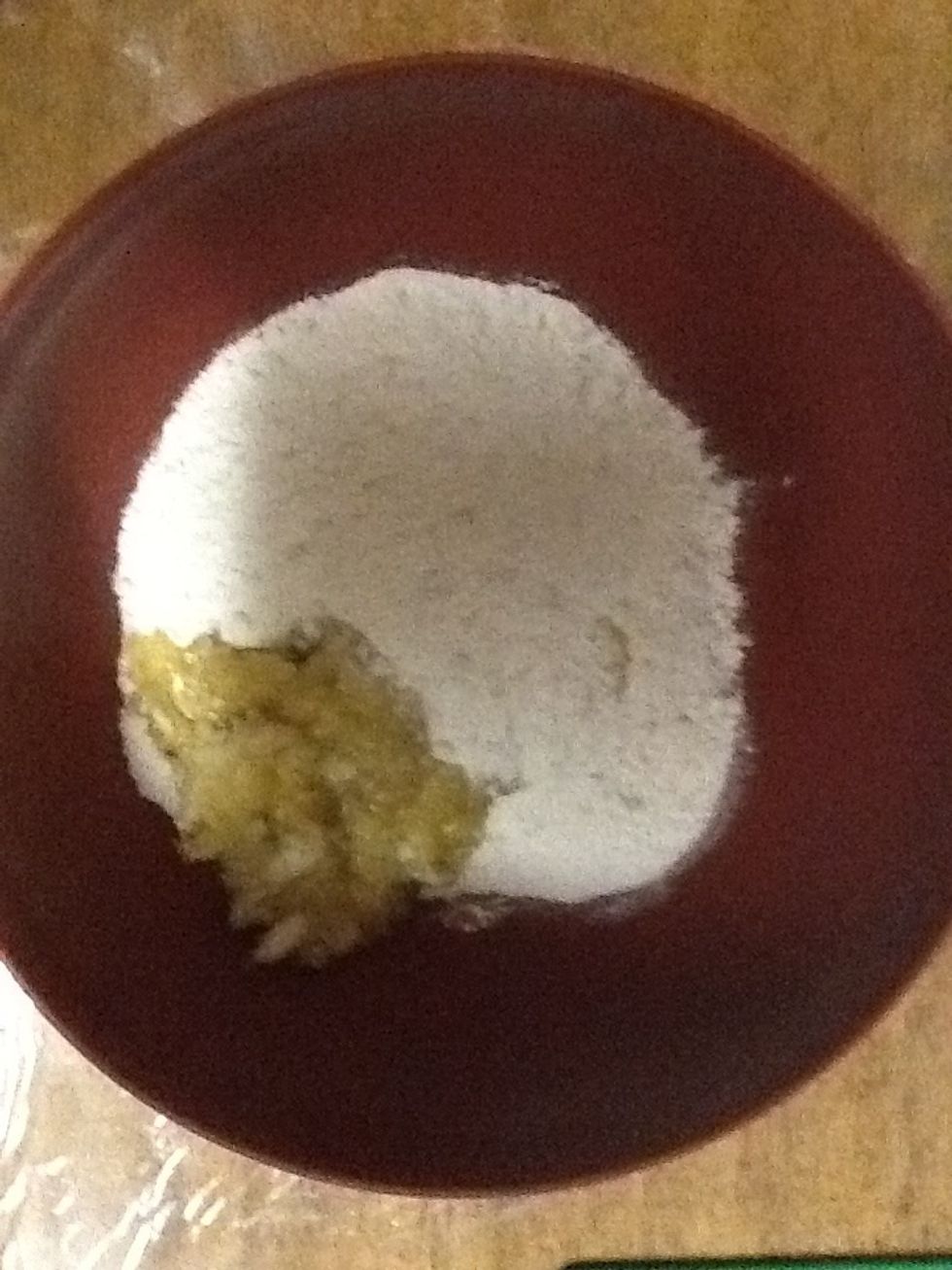 Put your crushed up banana in with your dry ingredients in a large mixing bowl.
Slowly mix 1 1/3 cups of water into the well.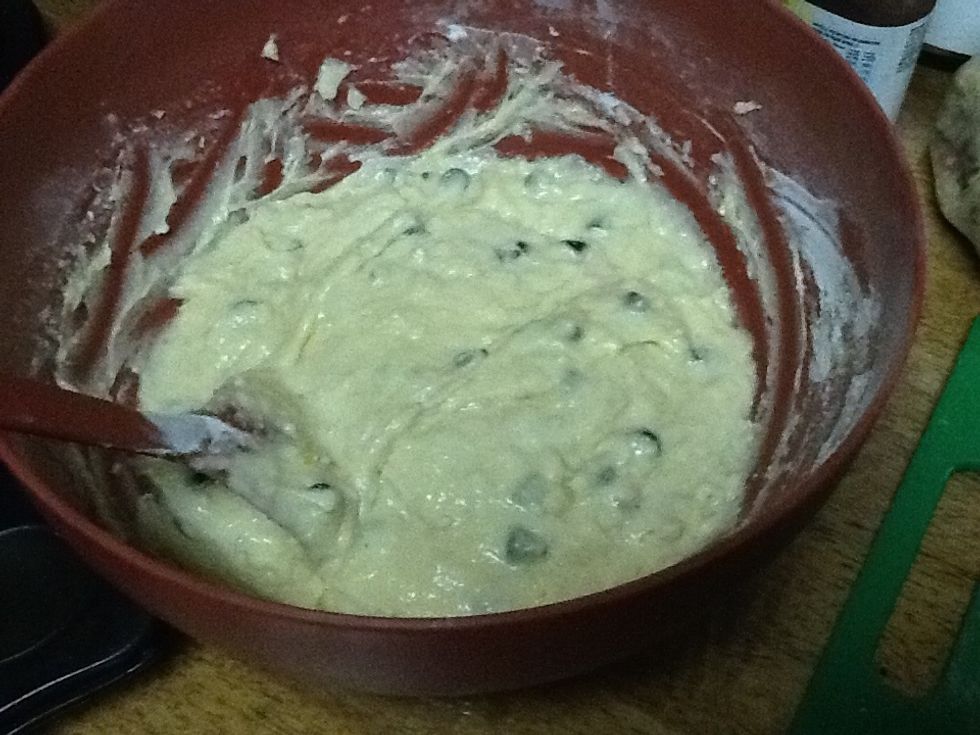 Should end up like this.
Grease and line a 12 hole muffin pan.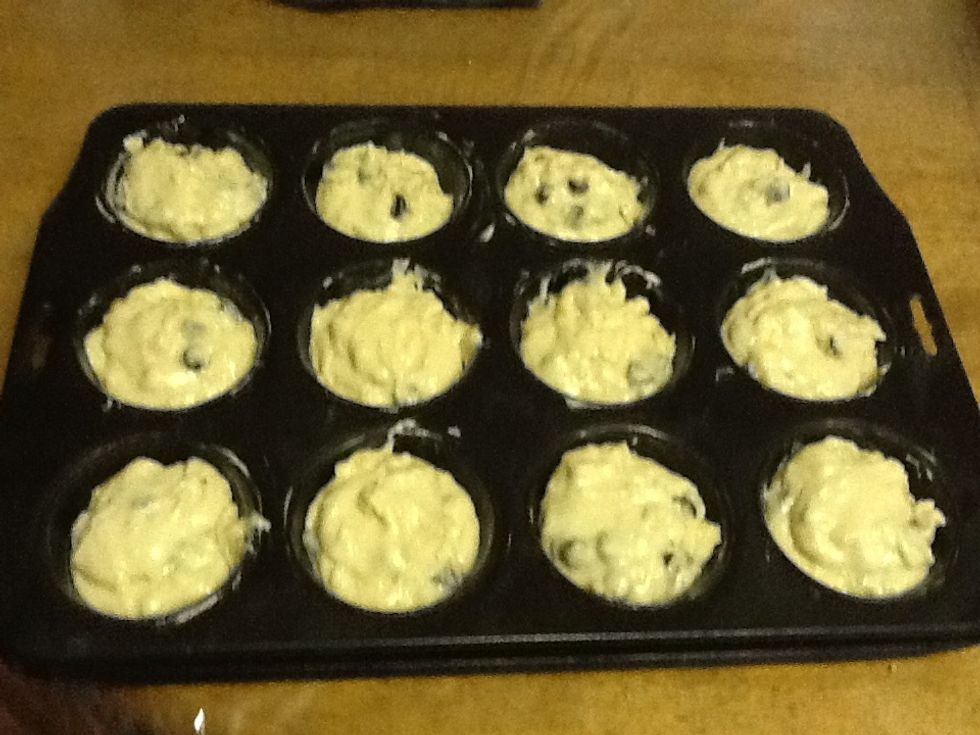 Ingredients are evenly shared in each muffin case. And if you want you can sprinkle some desiccated coconut crumbs.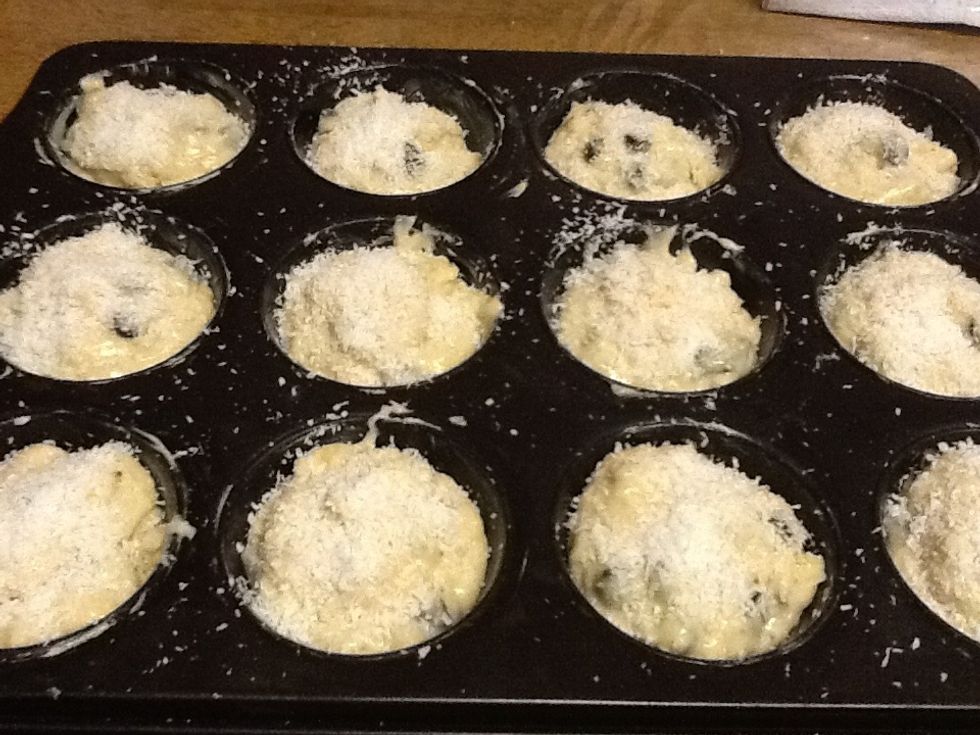 Finally place it into the oven and bake for 18 - 22 mins, until skewer comes out clean when inserted into one of the muffins.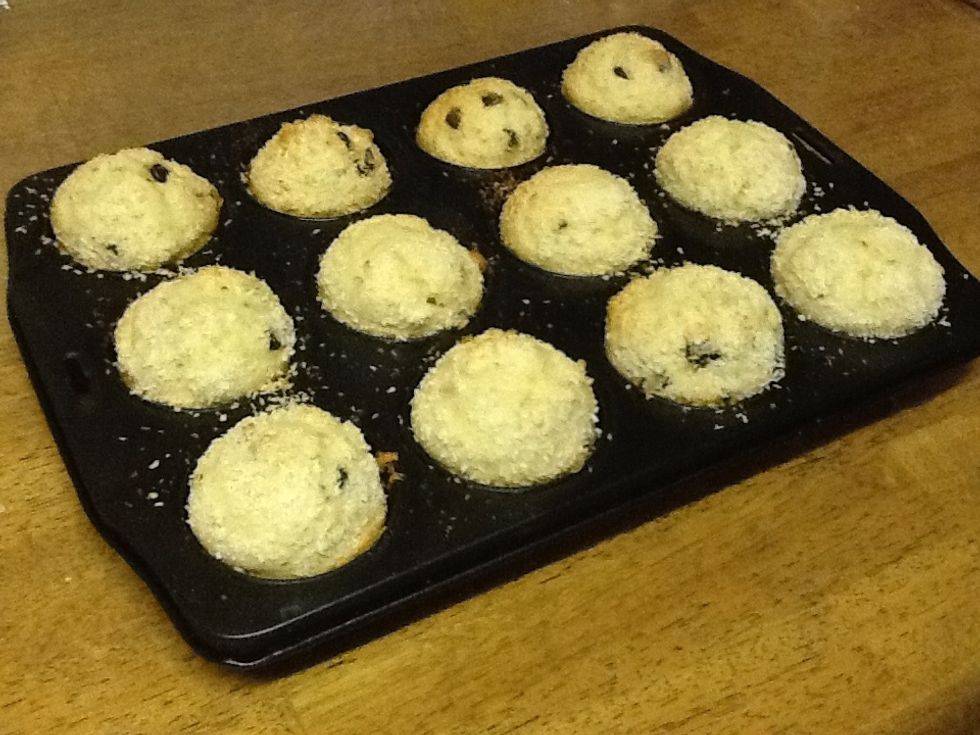 Let them cool for 2 mins in the pan.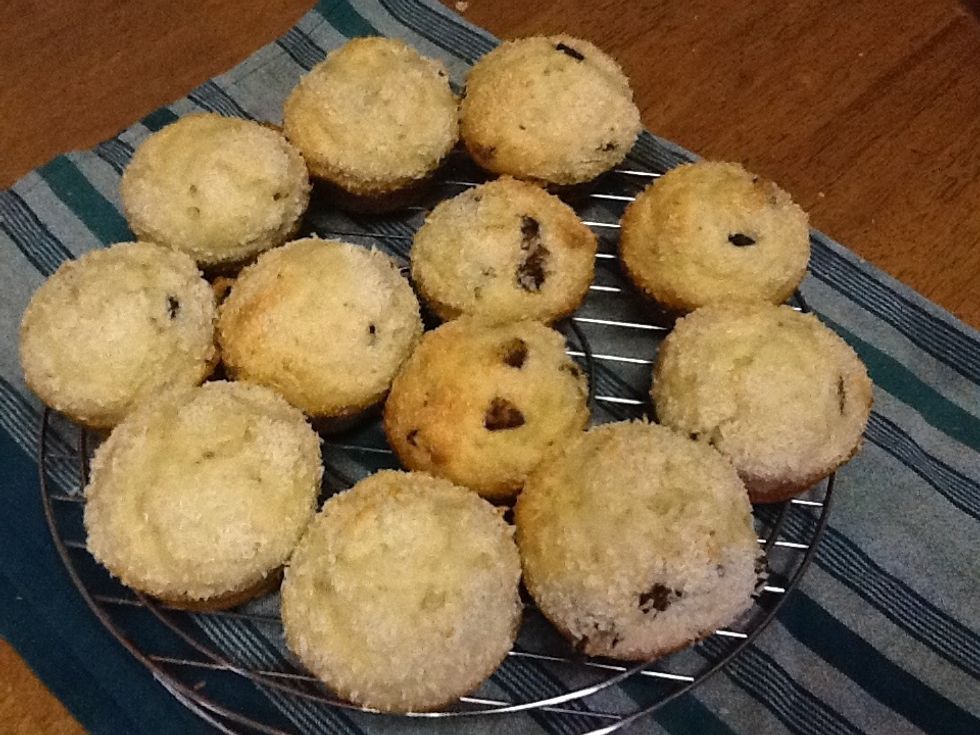 Leave to cool completely on wire rack.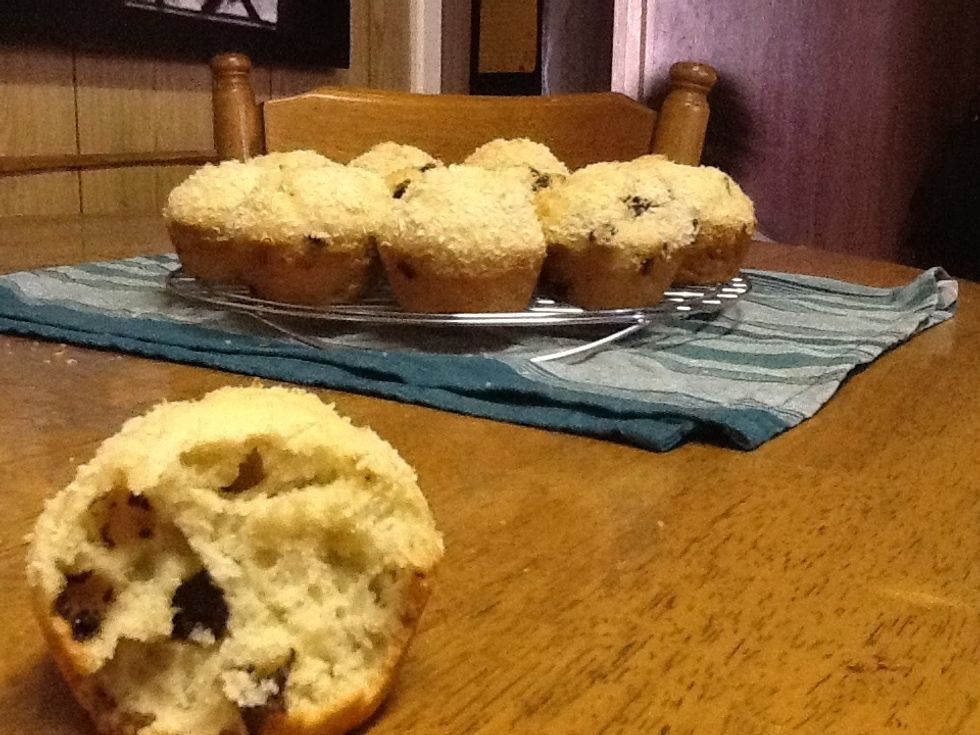 Enjoy with your favourite beverage or in its own.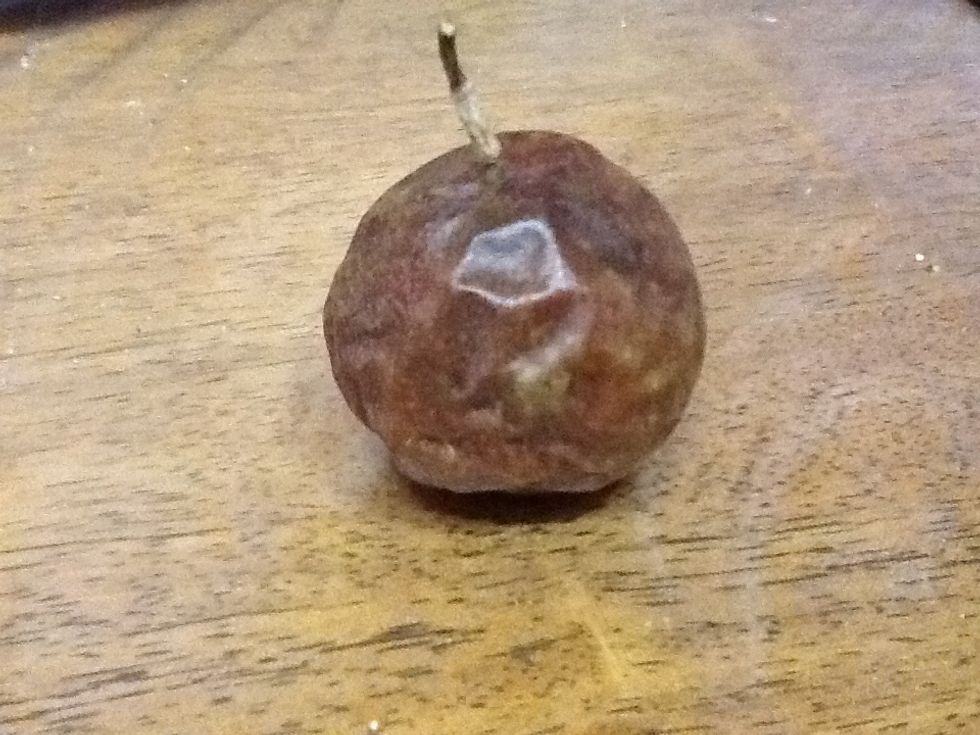 WARNING if your cupcakes turn out like this you have failed :)
2.0c Self raising flour
1/2c Caster sugar
1.0 Egg
1.0 Ripe banana
1/3c Dark chocolate bits
1/3c Water
1.0 Wooden spoon
1.0 Large mixing boll
1.0 12 hole muffin pan
Measuring cups