How to make bananas flambé pancakes
I've had this pancake recipe for years. It makes the lightest, fluffiest, most crisp pancakes. These are as close to perfect as you can get. I decided to spice them up with some Bananas Flambé!
696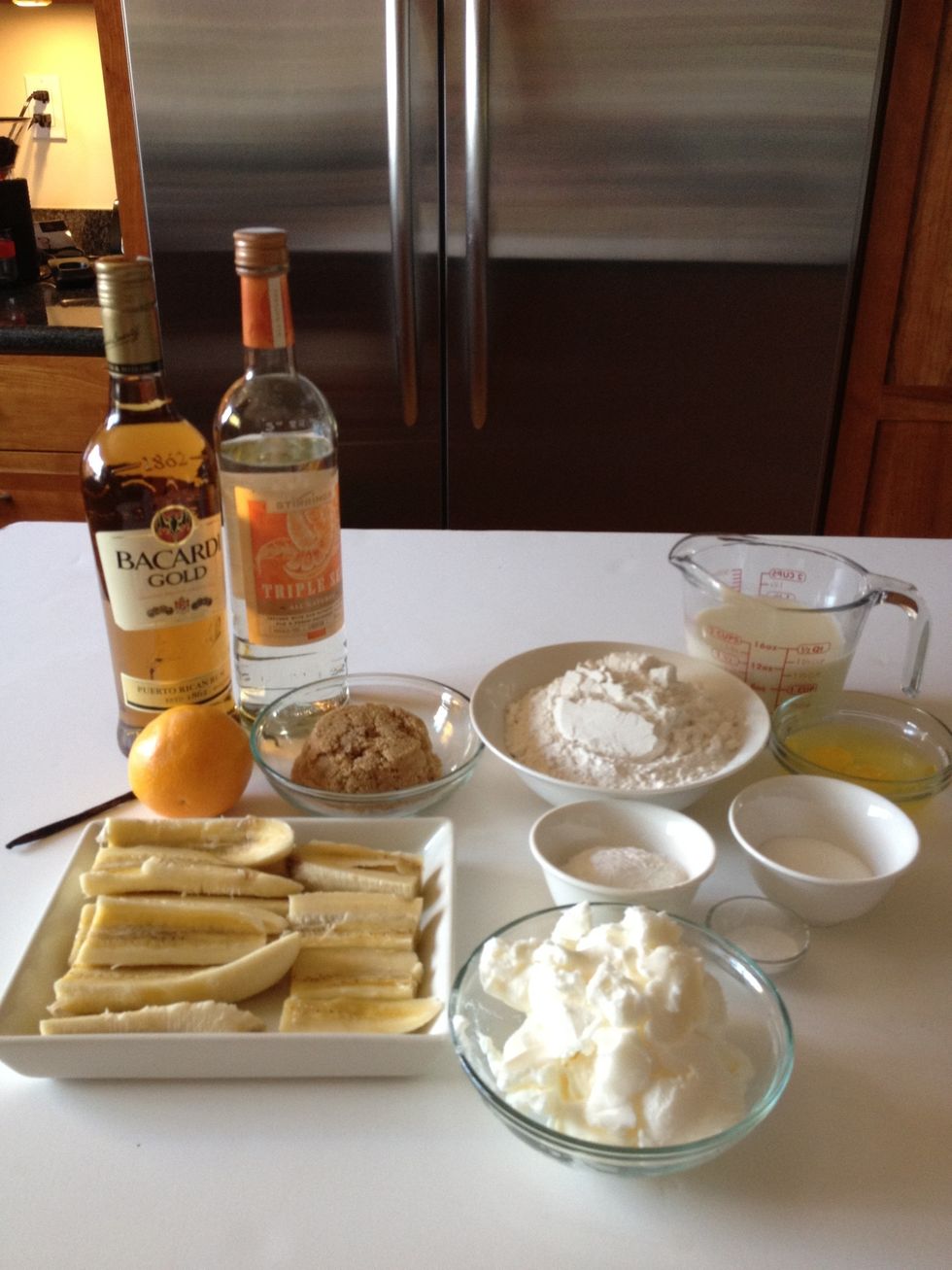 Gather all the ingredients.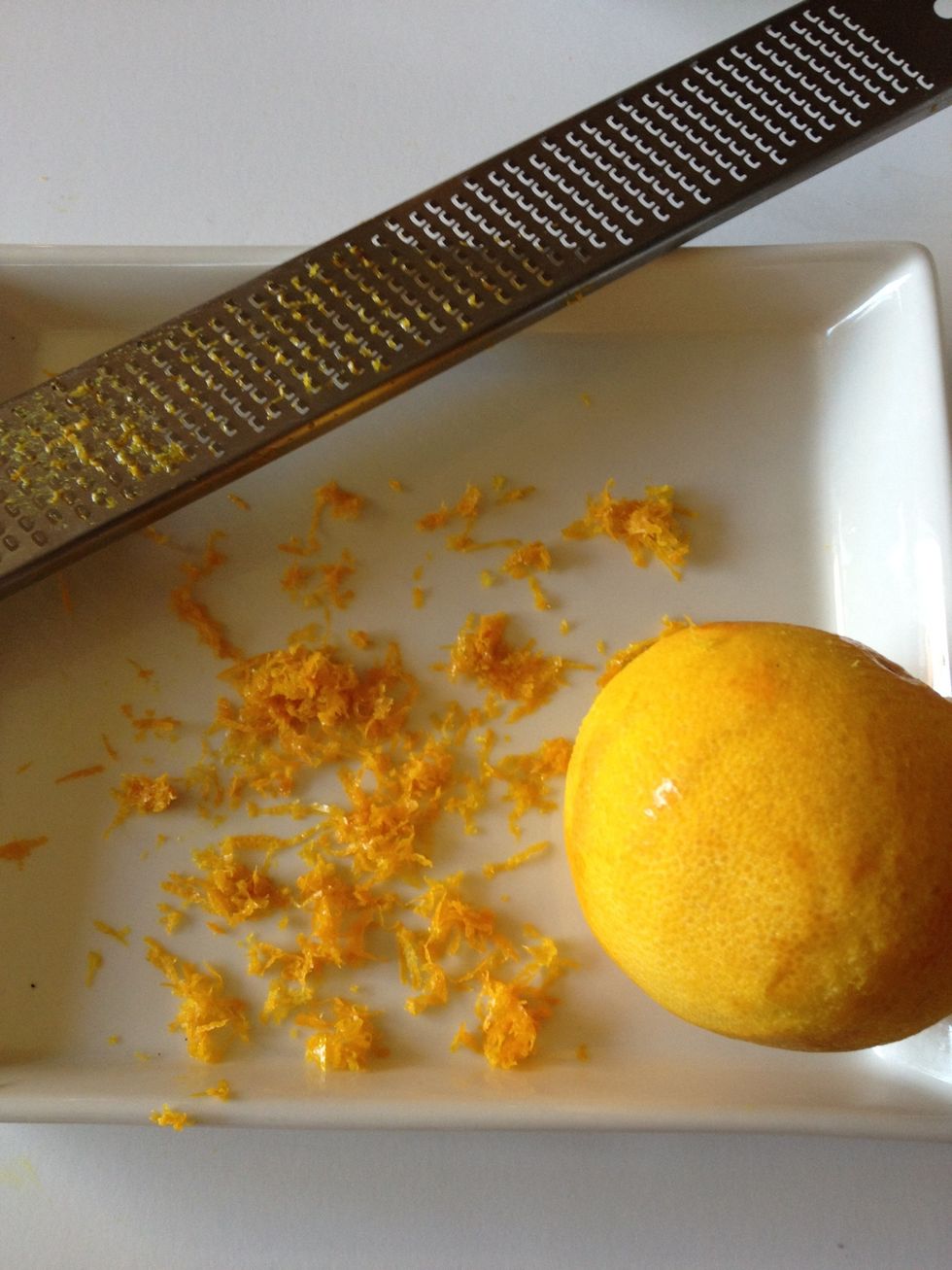 Zest the orange. Set aside.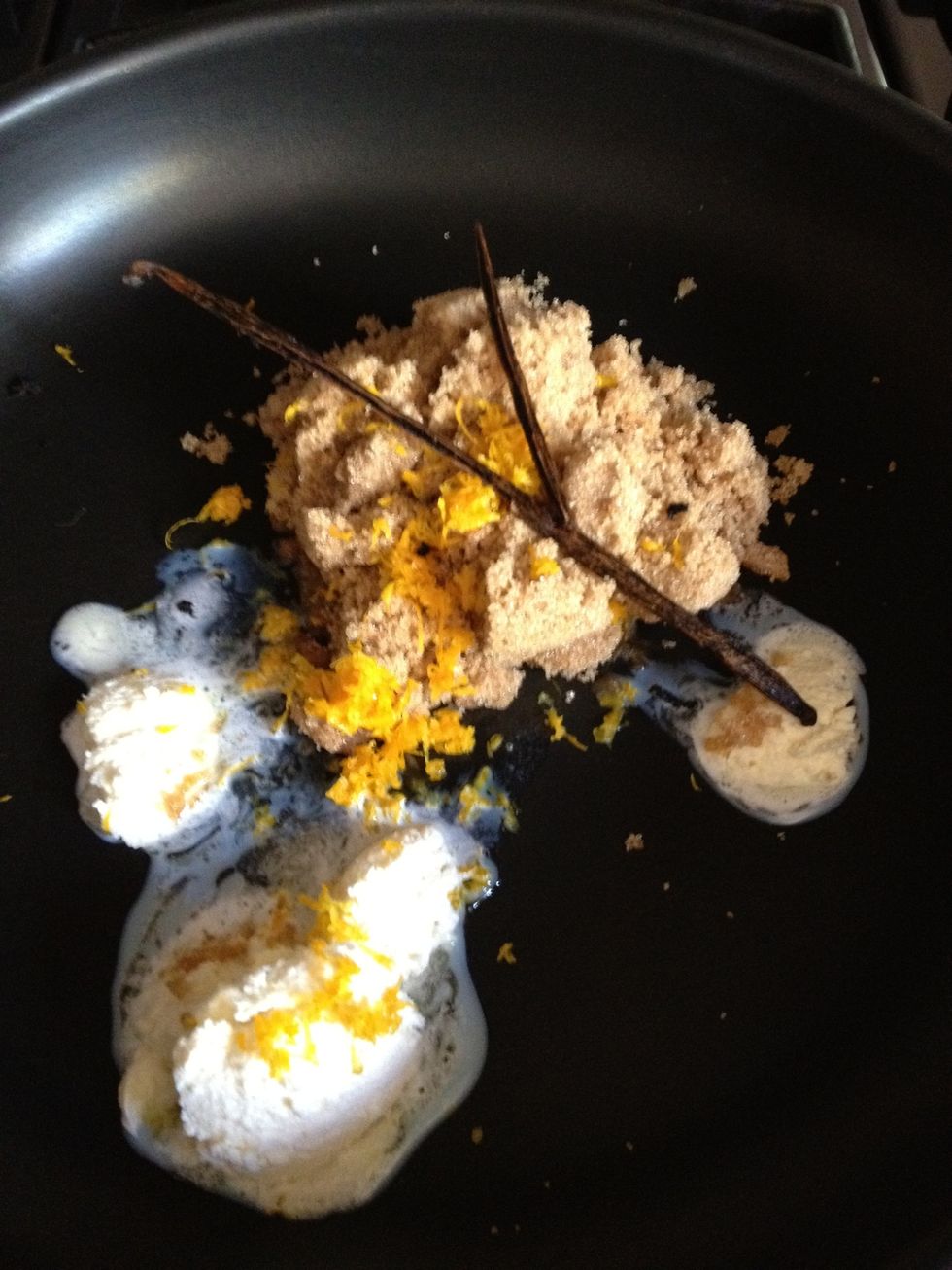 Put the brown sugar, butter, orange zest and vanilla bean in a pan over low heat. Stir frequently until the mixture caramelizes. This should take between three to five minutes. I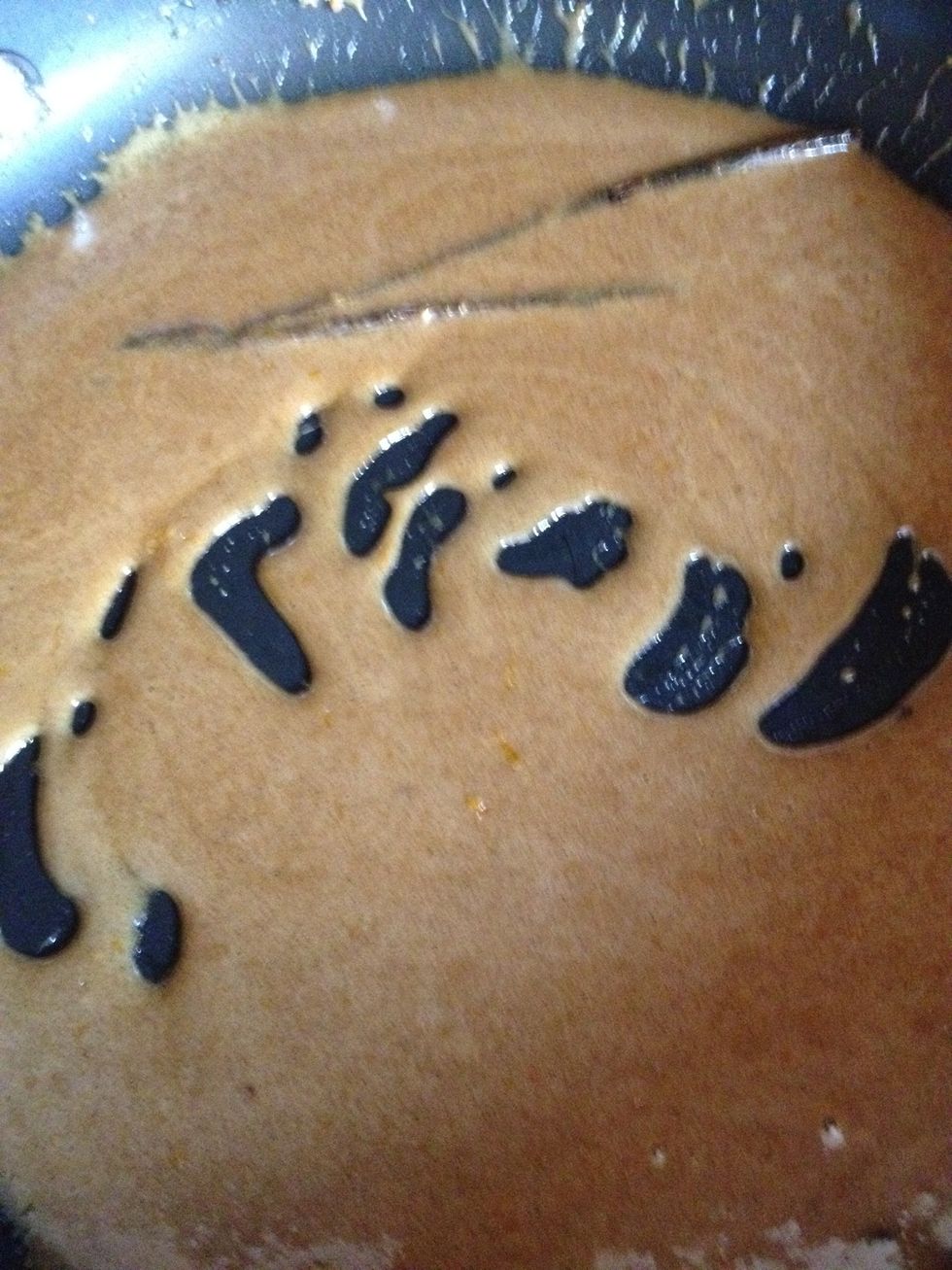 Once the mixture caramelizes, remove it from the heat.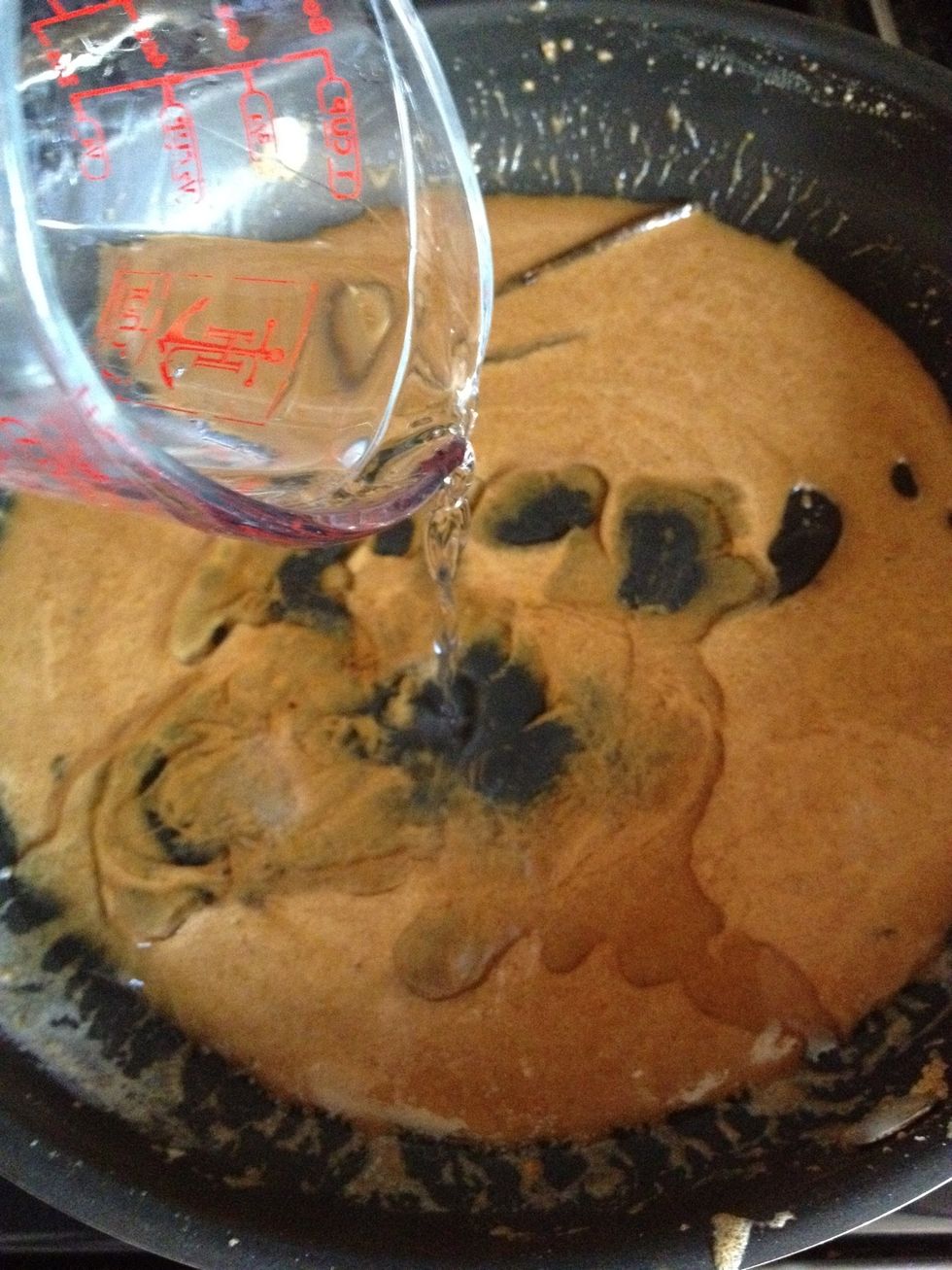 Pour in the triple sec and a pinch of salt.
Return the pan to the stove and place the bananas inside the pan cut side down over medium to medium low heat.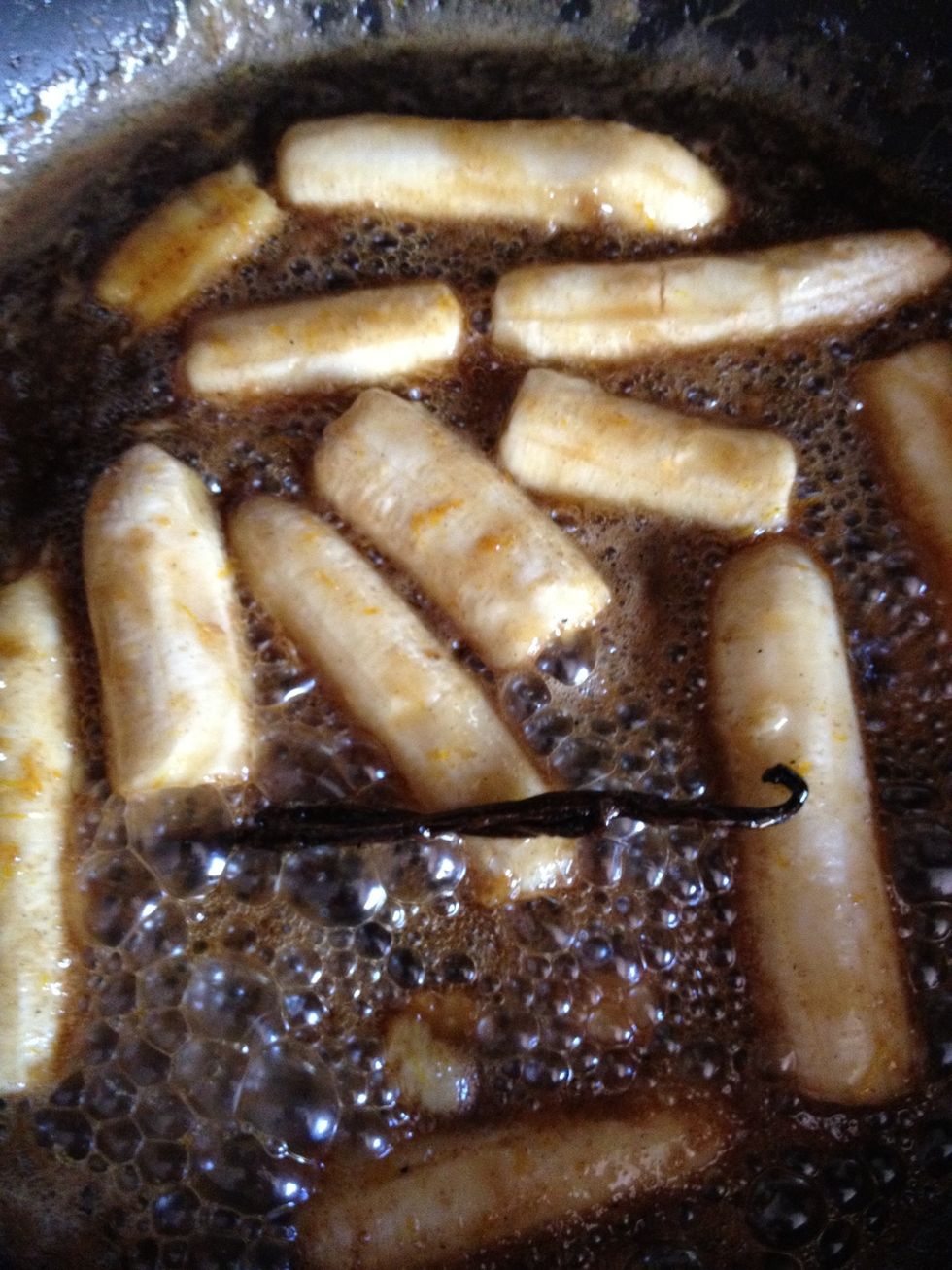 Cook the bananas in the sauce for 3-4 minutes.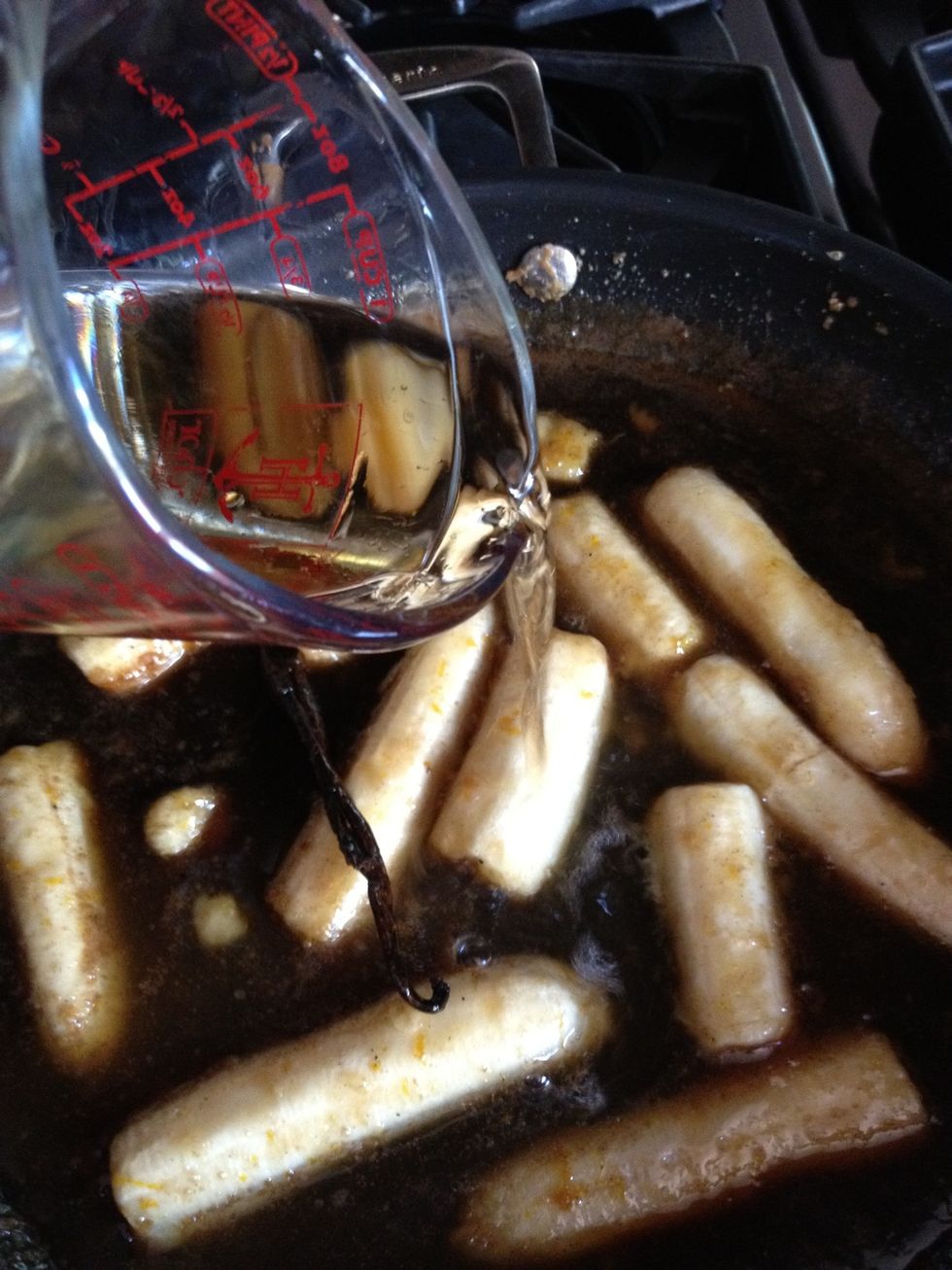 Turn off the stove and pour the rum in.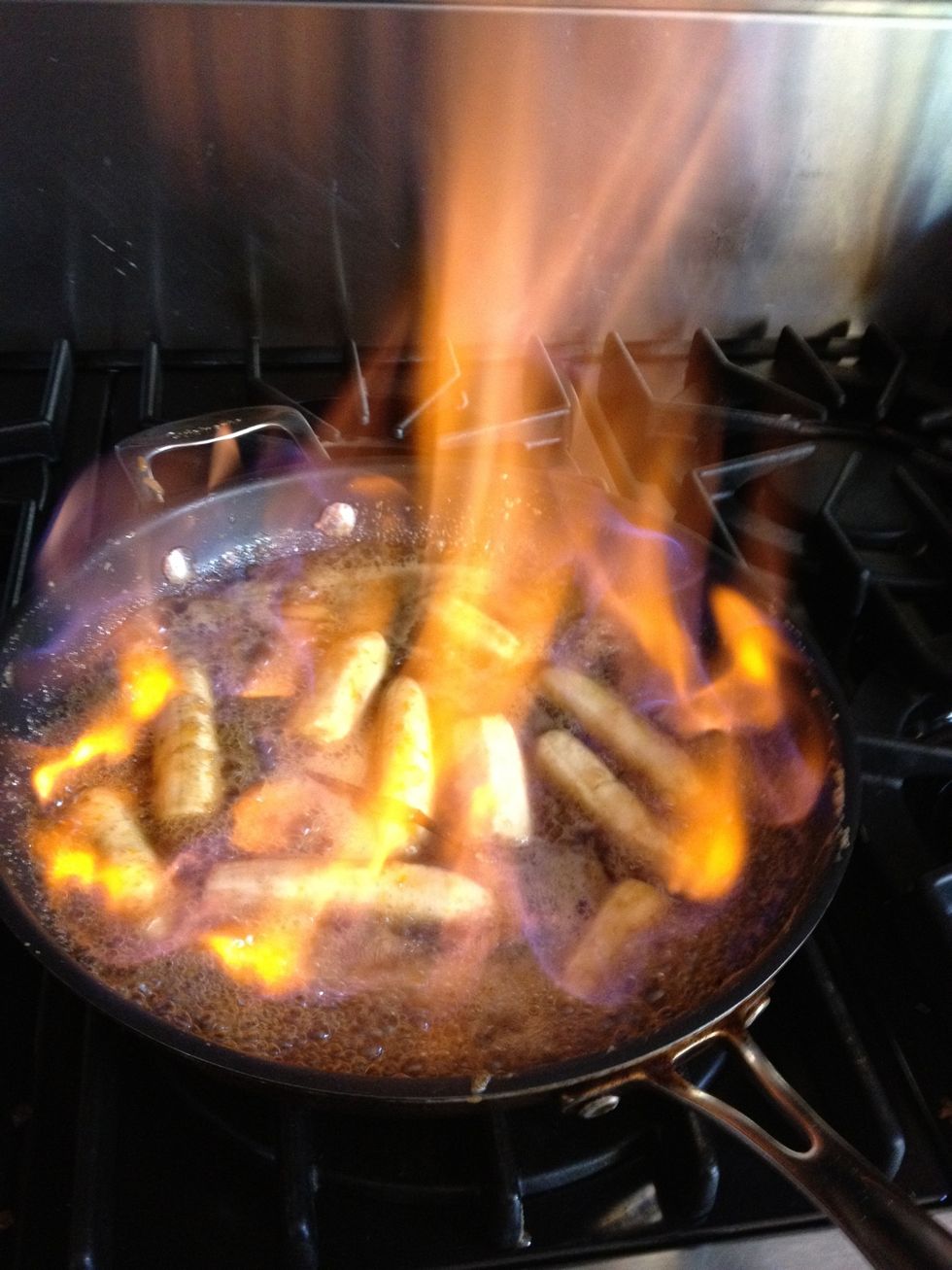 Turn the flame back on the stove and get the mixture hot again. Wait until the mixture starts to bubble and then tilt the pan and position the lower lip so that the flames ignite.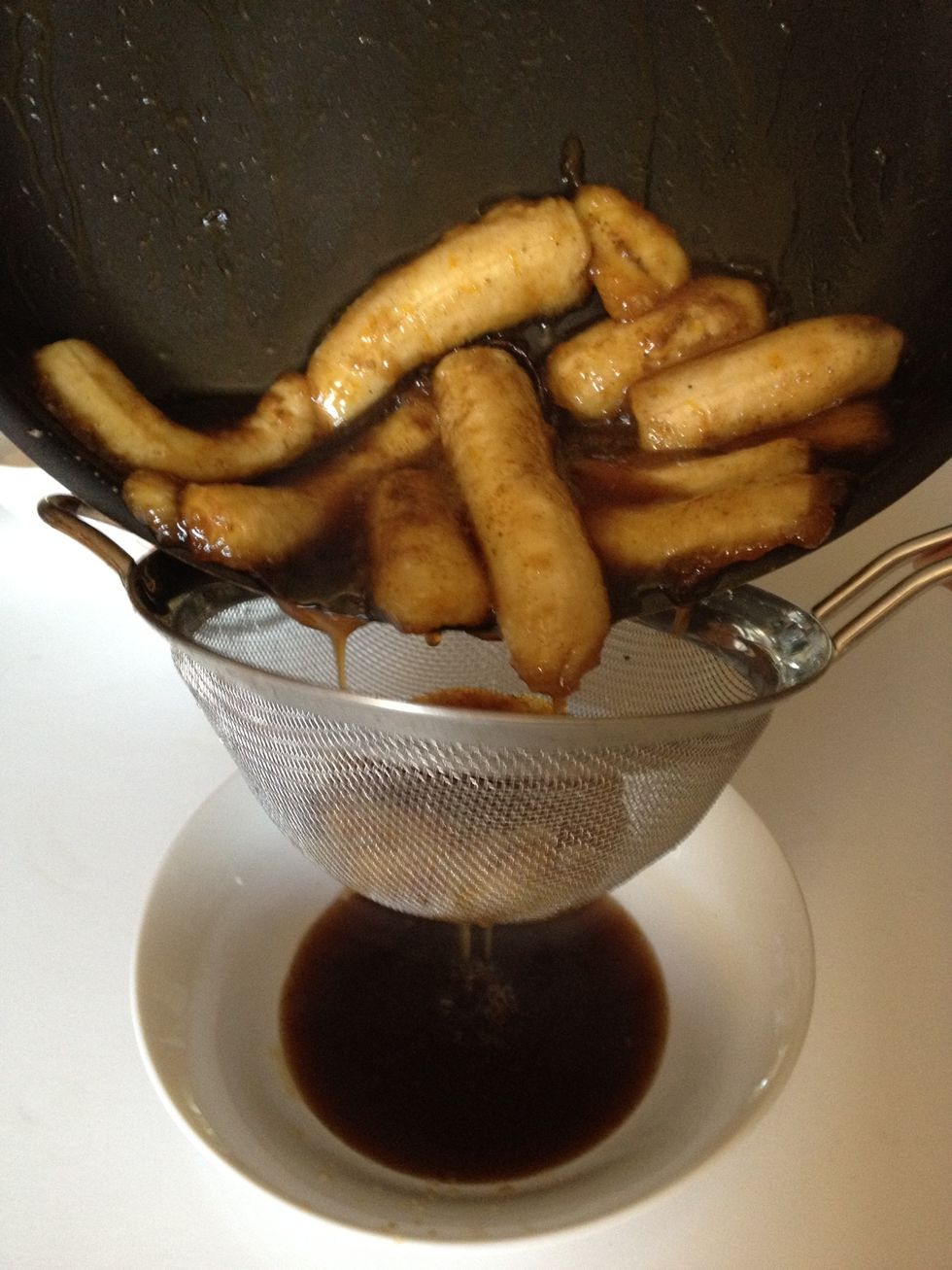 The alcohol will burn off by itself. Boil the mixture down for a couple minutes until iit thickens. Strain the mixture into a bowl and save it as syrup to pour over the pancakes.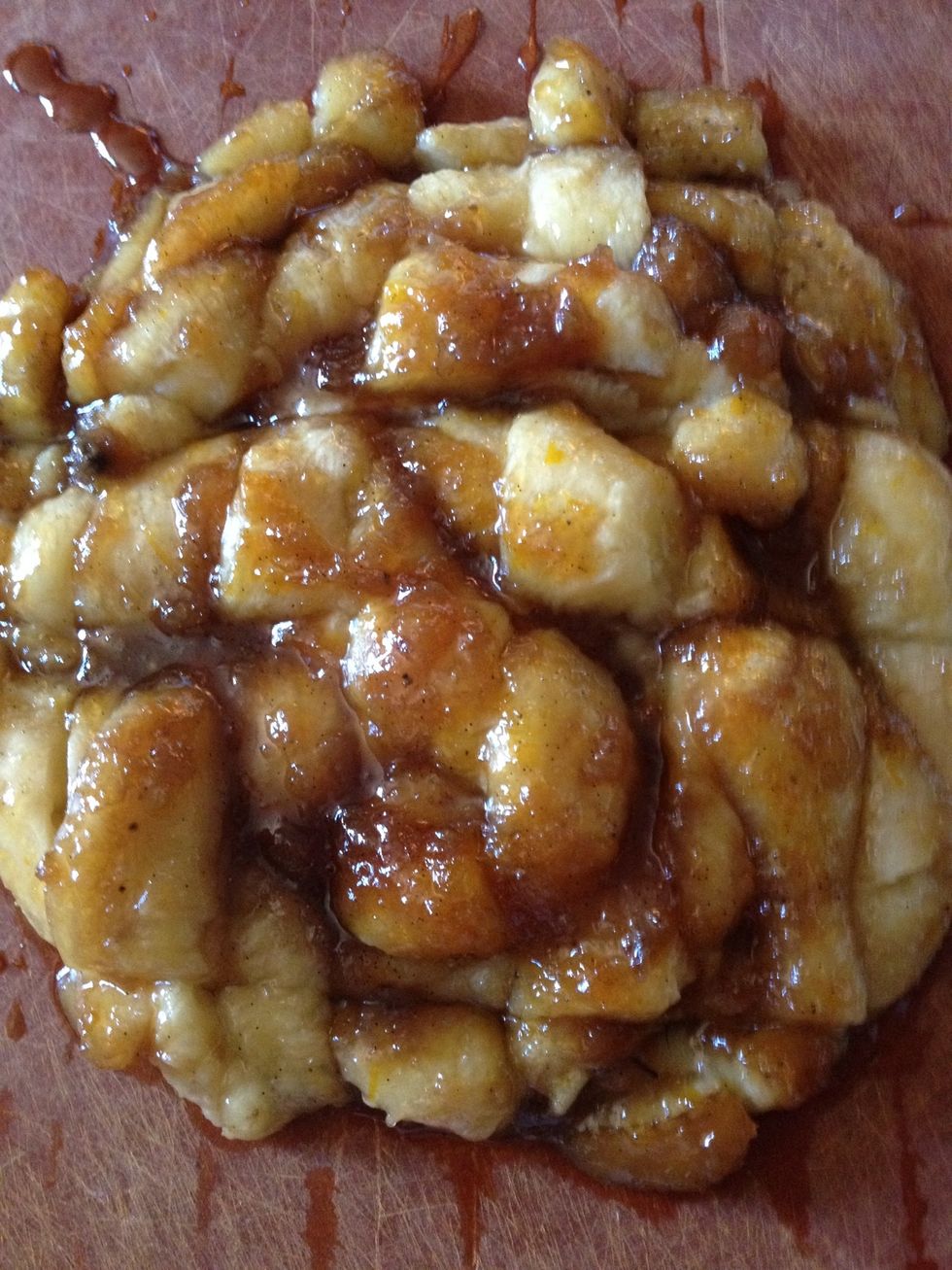 Chop up the bananas into small pieces for the pancakes.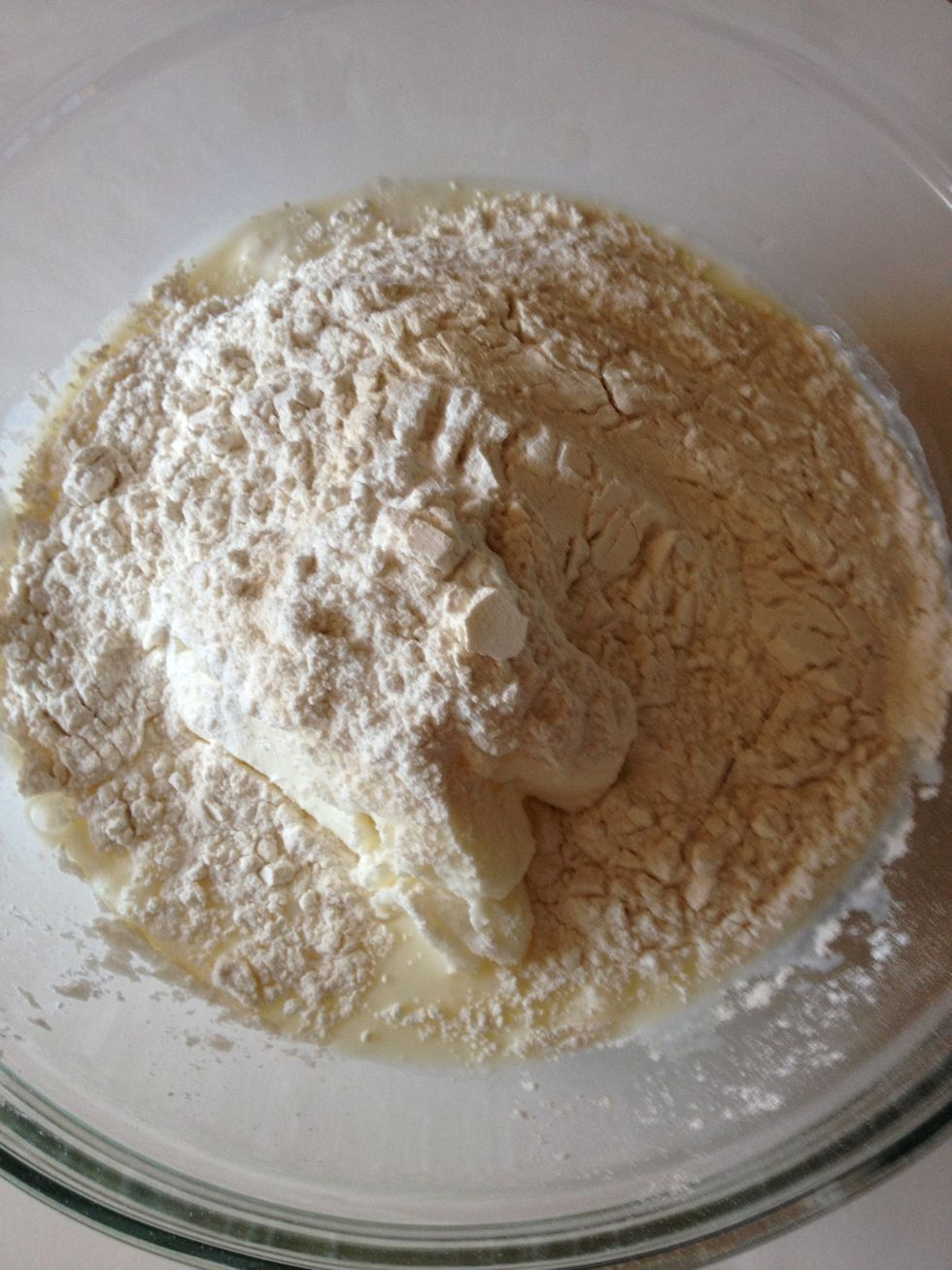 Pour all the pancake ingredients into a bowl.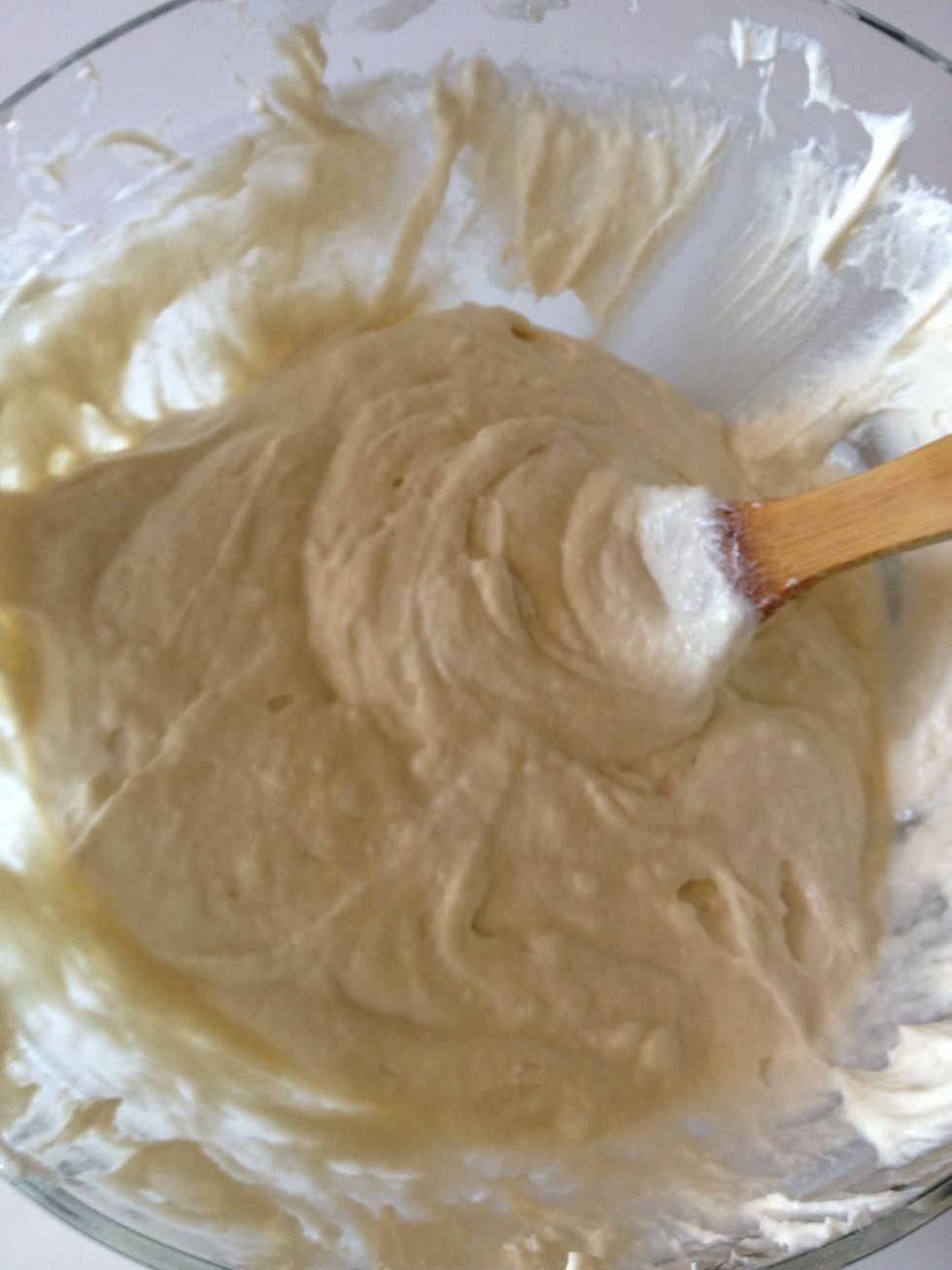 Stir gently to combine. If the mixture is too thick, add a coupe tbsp. of milk.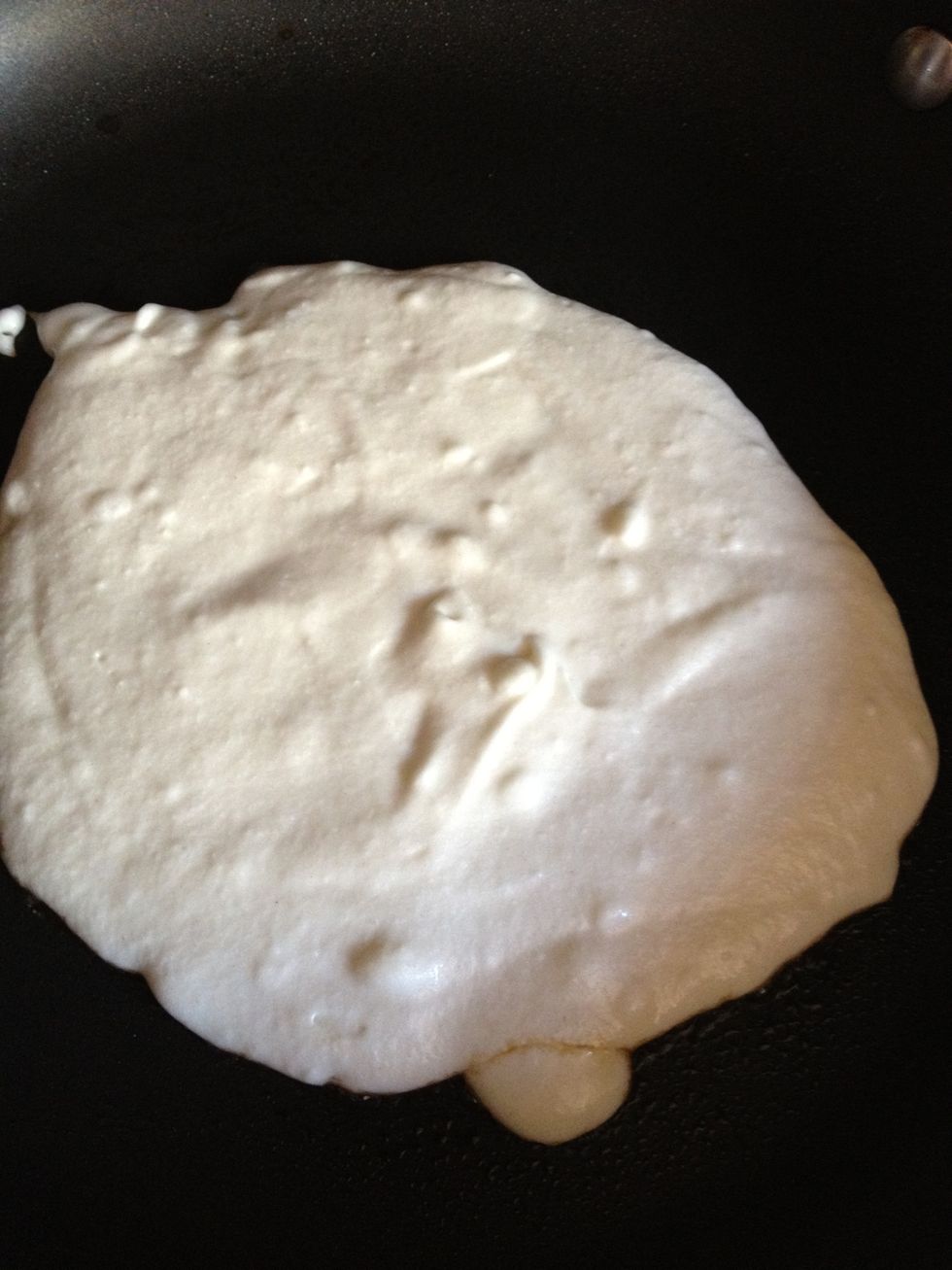 Lightly coat a non-stick pan with cooking spray. Pour 1/2 cup of the batter into the pan for larger pancakes. For smaller pancakes, add 1/3 of a cup.
Put a few pieces of bananas on top of the pancake batter.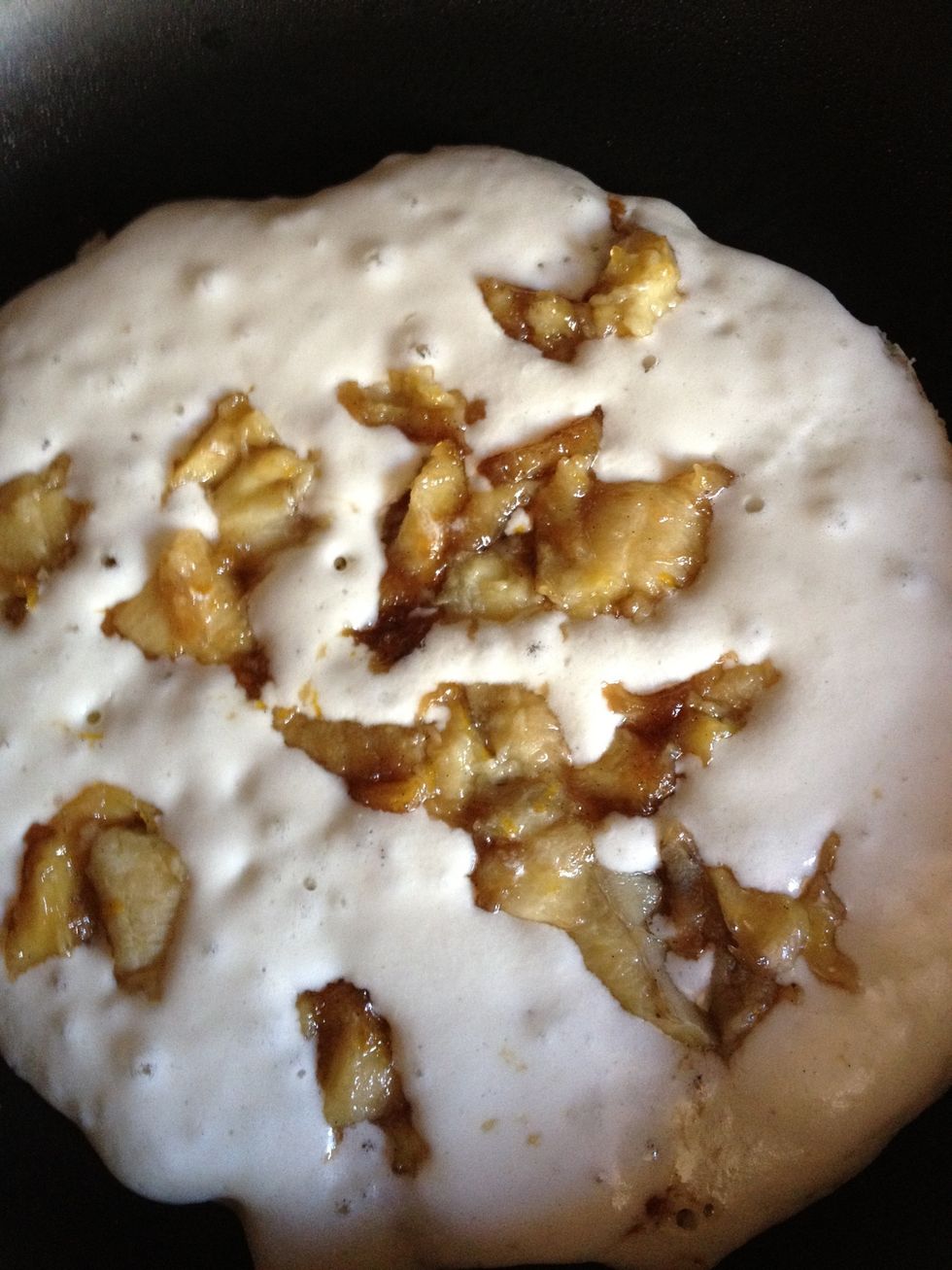 Once the pancake starts to bubble and the flip side is golden brown, the pancake is ready to be flipped.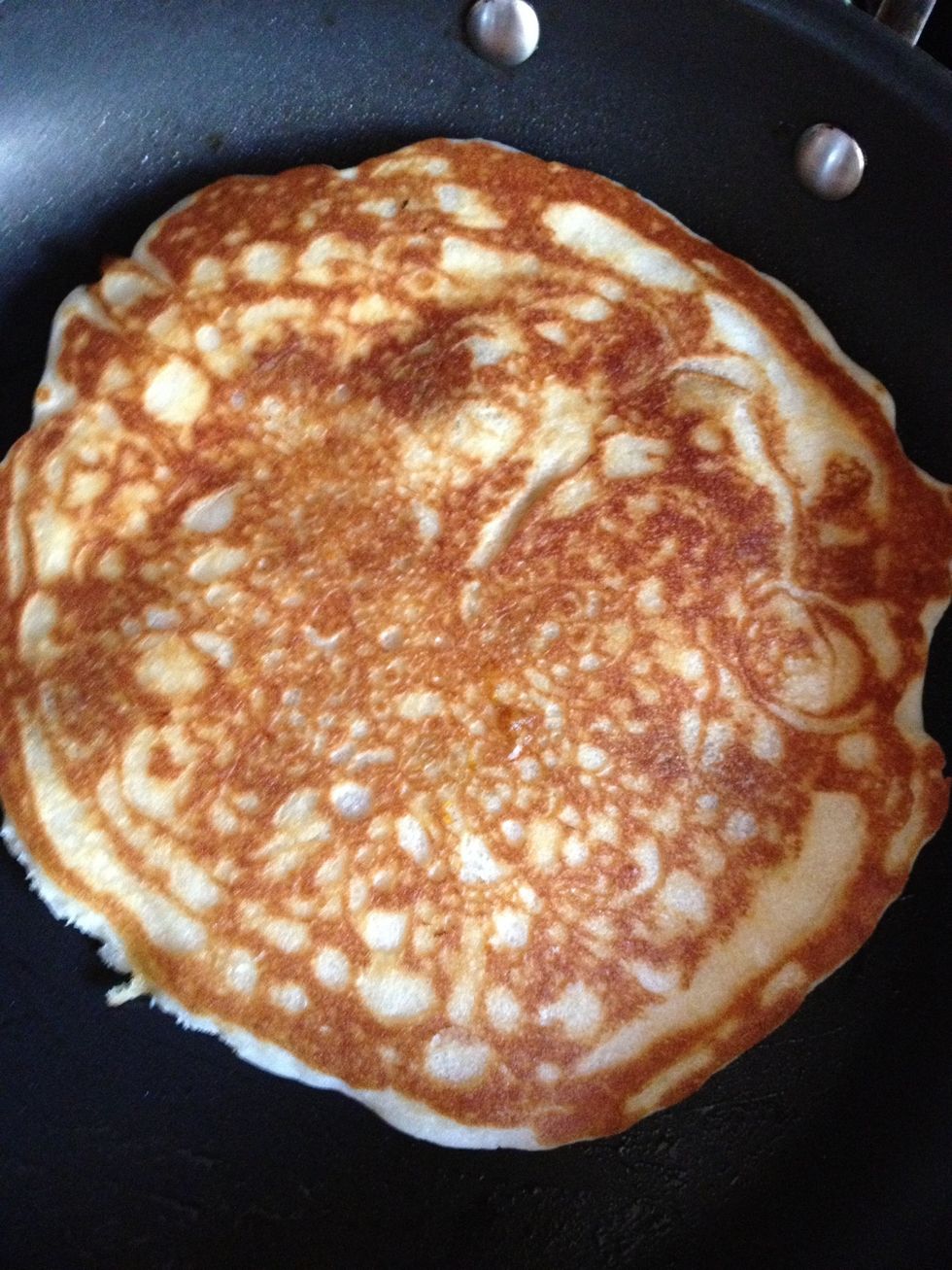 Flip the pancake over and cook it for an additional 2-3 min or until golden brown on the opposite side. Apply cooking spray to the pan as needed.
Pour the flambé sauce over the pancakes and top with some of the bananas and orange zest. Serve immediately. Enjoy!
For the pancakes
1.0c Flour
1.0Tbsp Sugar
2.0Tbsp Baking powder
1/2tsp Salt
1.0 Egg
3/4c Milk
1/4c Shortening
For the bananas flambé
1.0 Orange
2.0Tbsp Unsalted butter
5.0Tbsp Packed light brown sugar
1.0 Vanilla bean- split lengthwise and seeds scraped
1.0 Pinch of kosher salt
1/4c Triple Sec
1/2c Dark rum
3.0 Bananas, halved lengthwise and crosswise