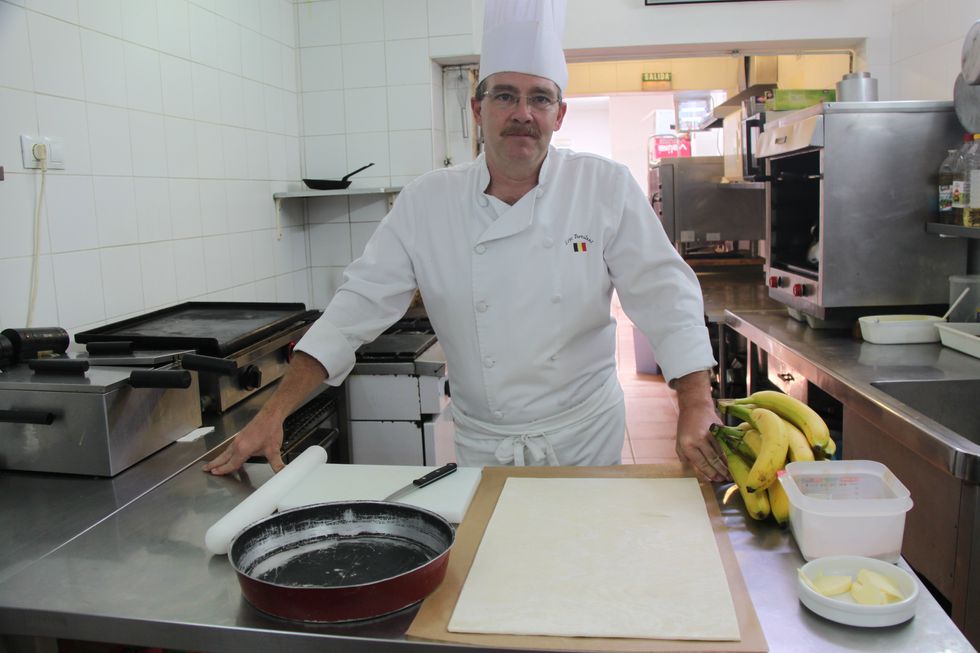 ALL READY!!!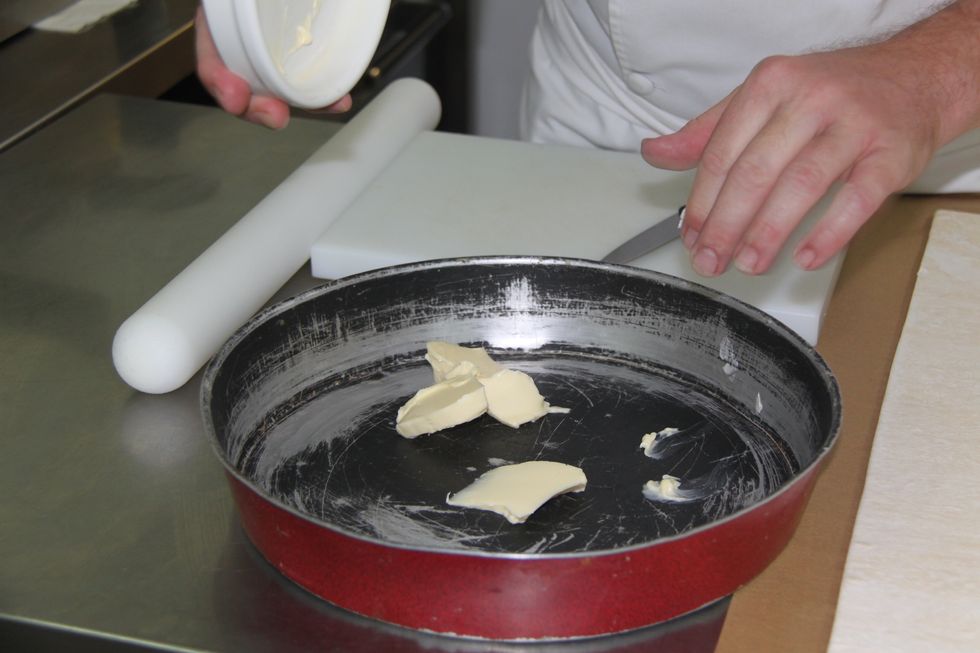 MELT THE BUTTER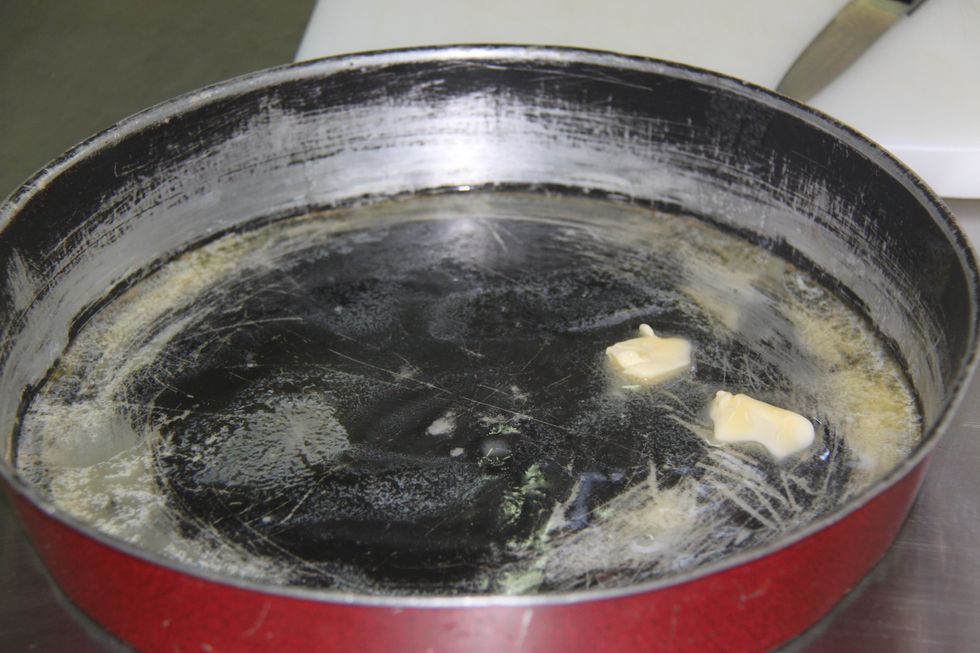 SLOWLY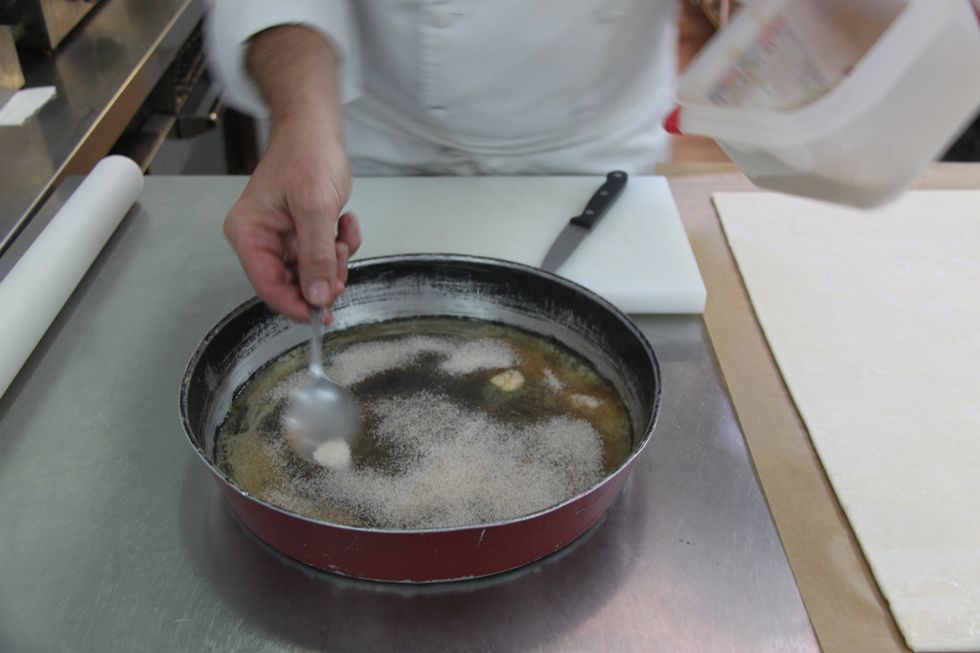 SPRINKLE THE SUGAR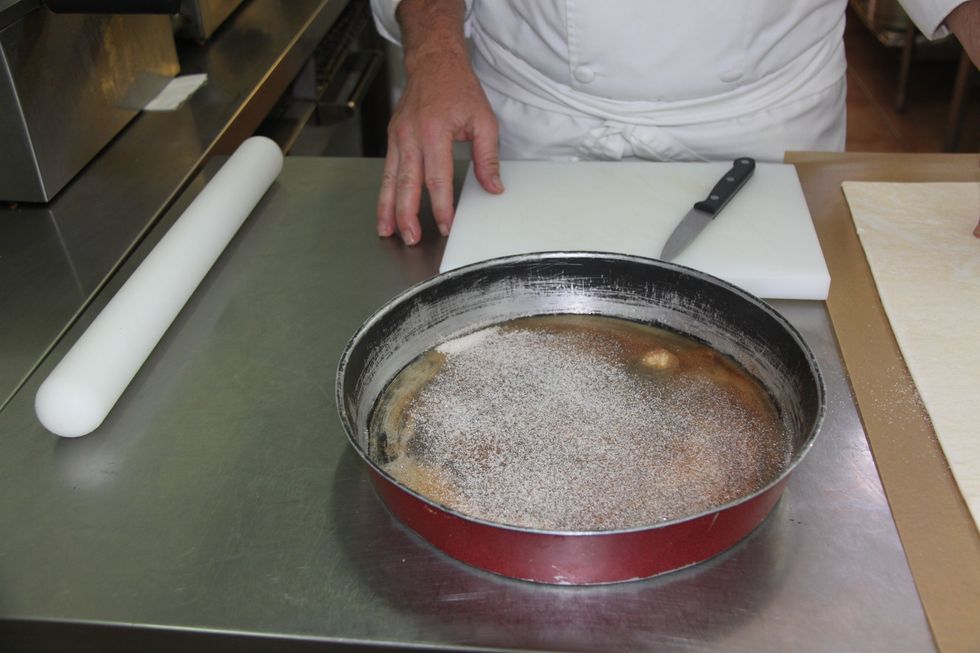 COOK GENTLY UNTIL THE SUGAR HAS CARAMELISED
ROLL YOUR PASTRI AND PUT THE MOULD ON TOP TO SEE HOW MUCH YOU NEED
CUT THE PASTRI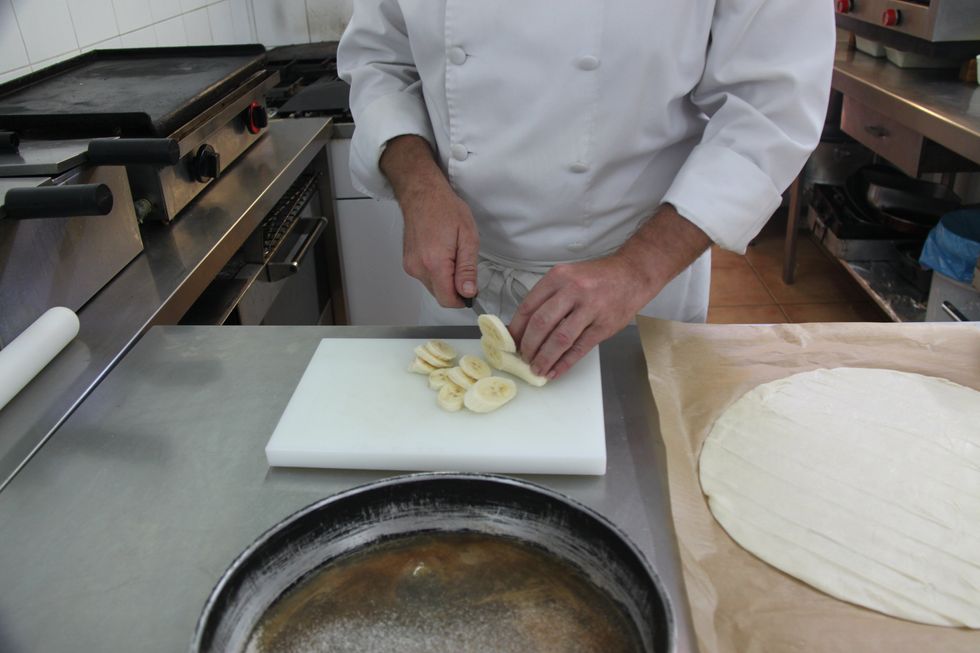 SLIDE THE BANANAS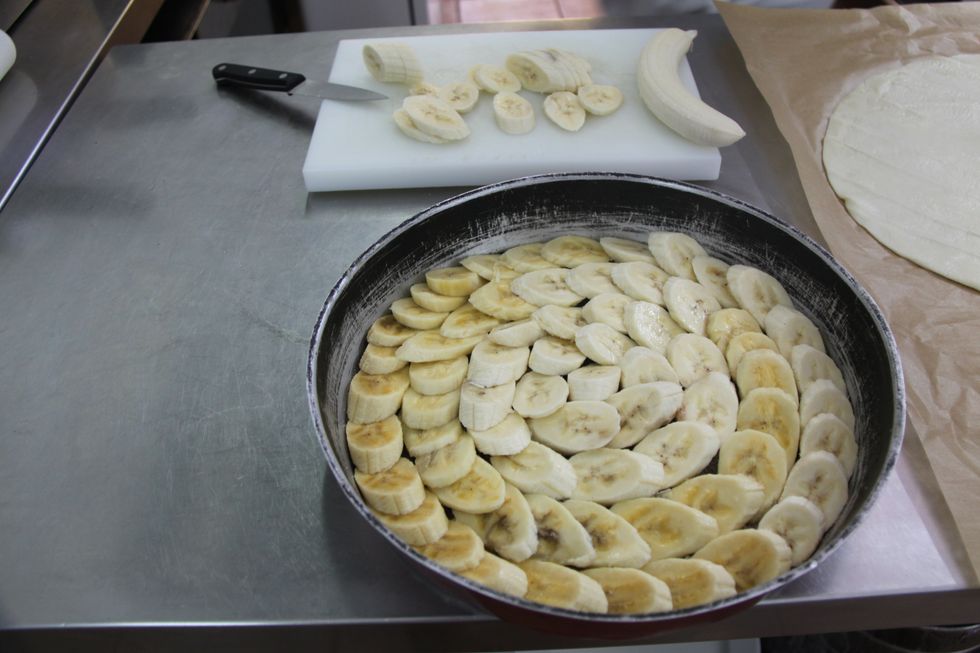 THIS IS HOW IT SHOULD LOOK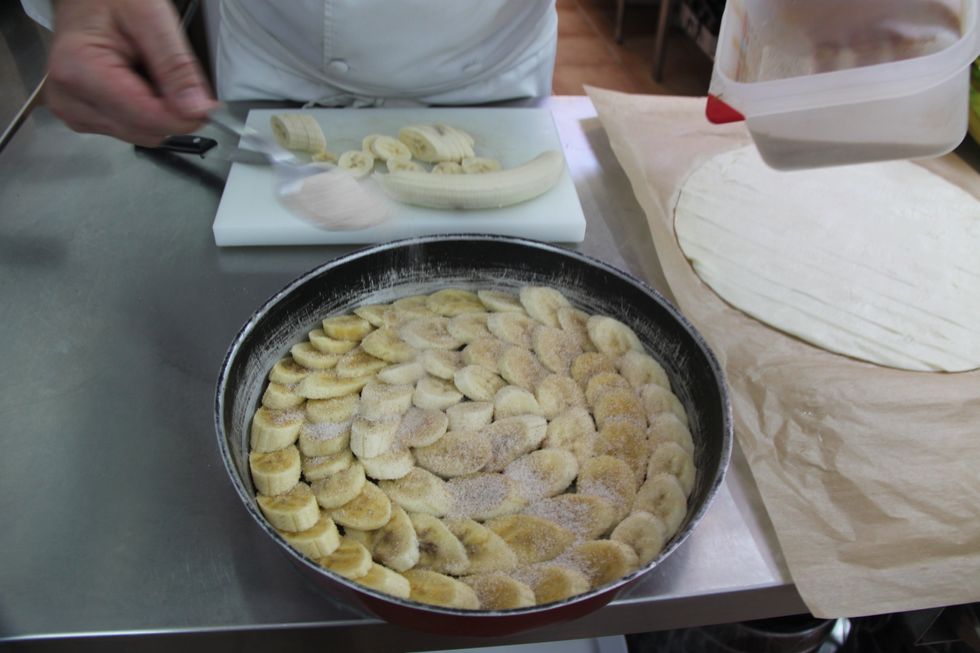 SPRINKLE WITH SUGAR AND REPEAT STEPS 10 AND 11 TWICE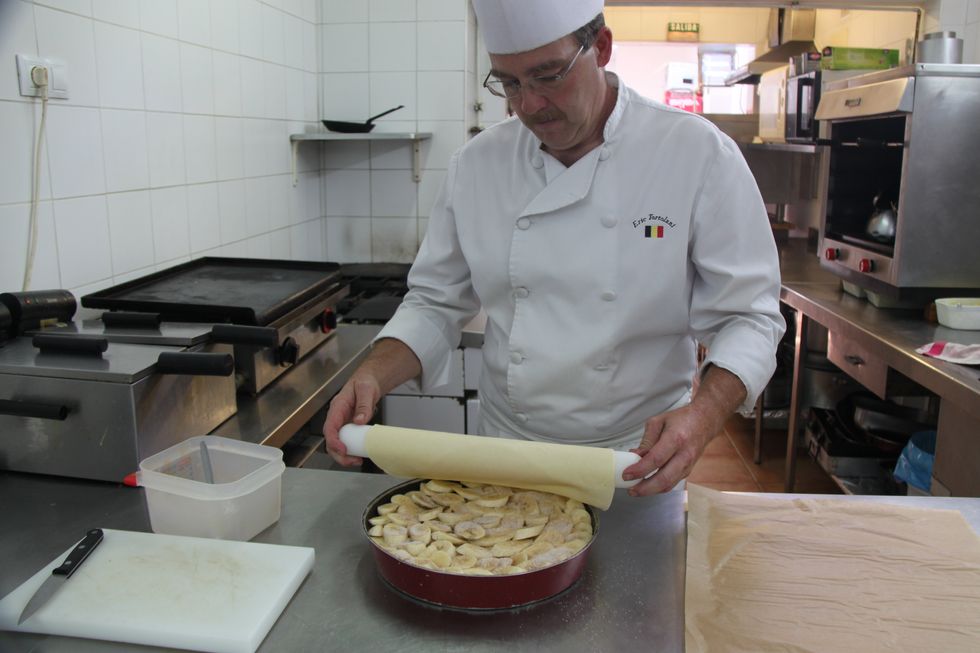 COVER WITH THE CUT OUT PASTRI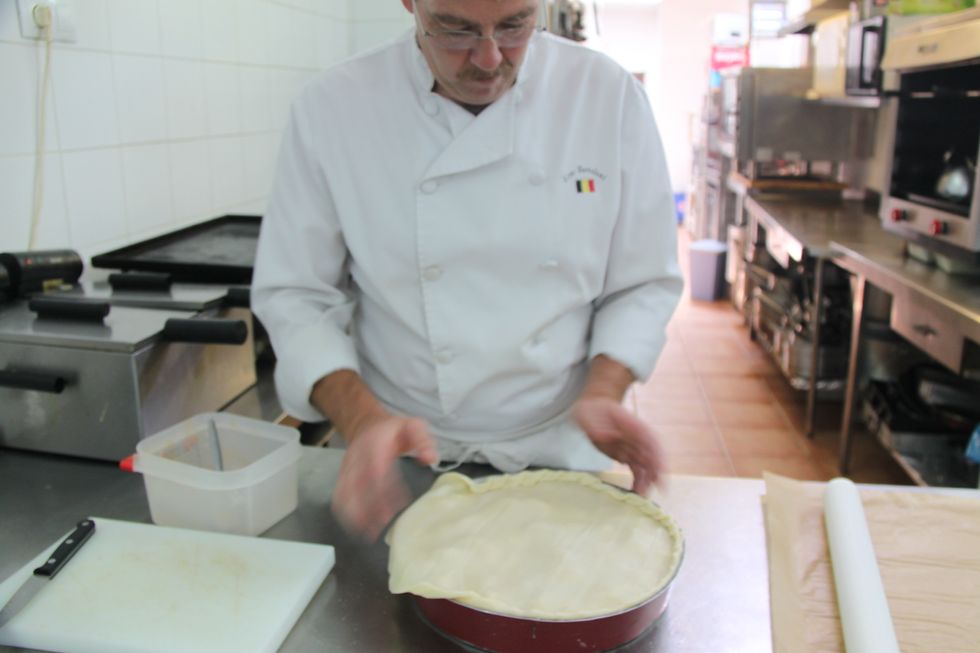 LIKE THIS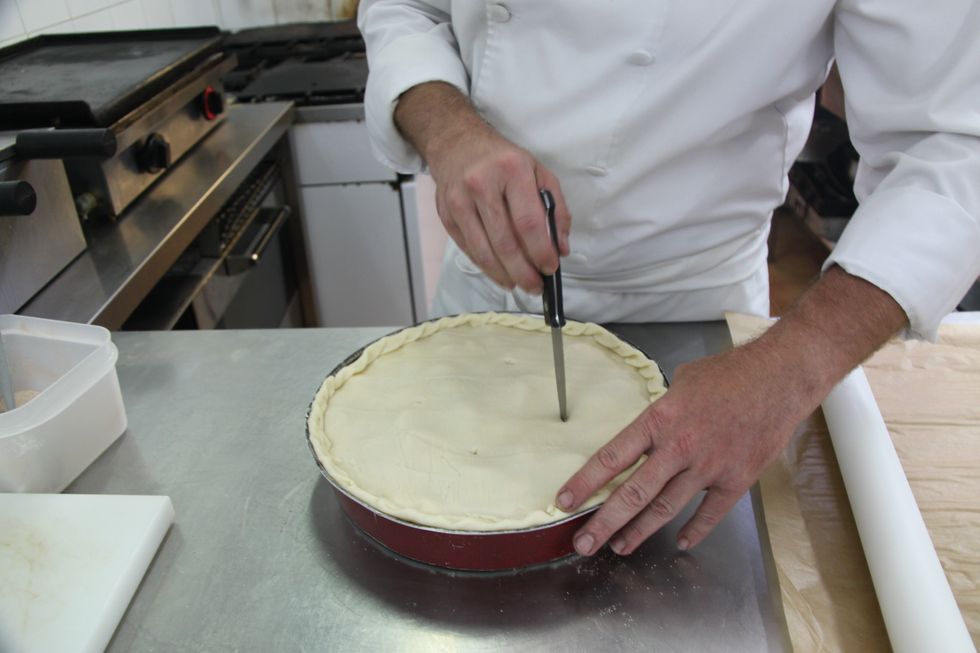 PRICK WITH A KNIFE AND PUT IT IN THE OVEN 40 MINUTES AT 200°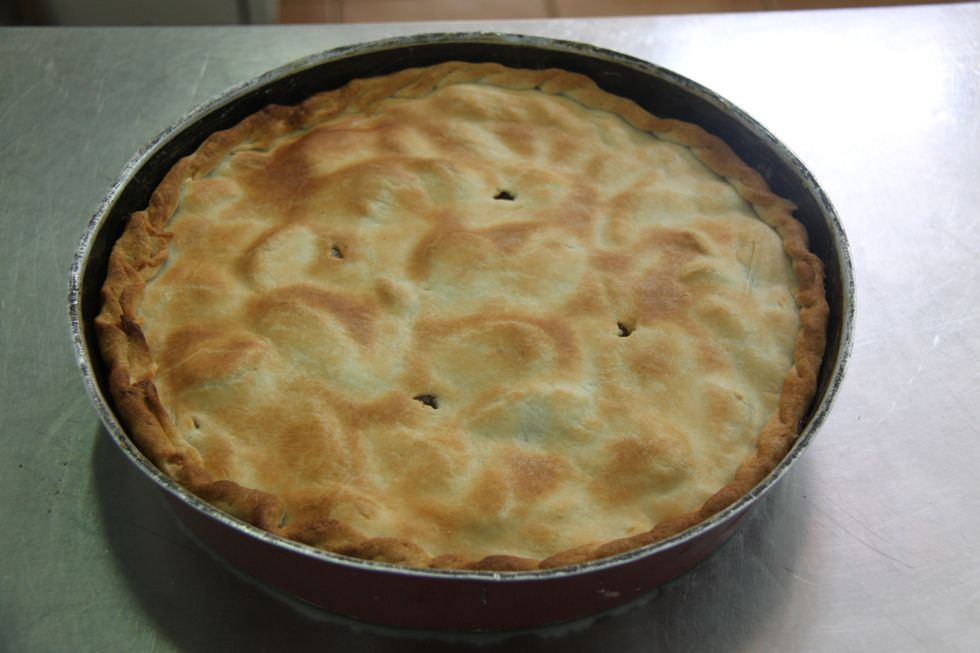 WHEN IT IS ALREADY COOKED TAKE IT OUT THE OVEN
TURN ON TO A PLATE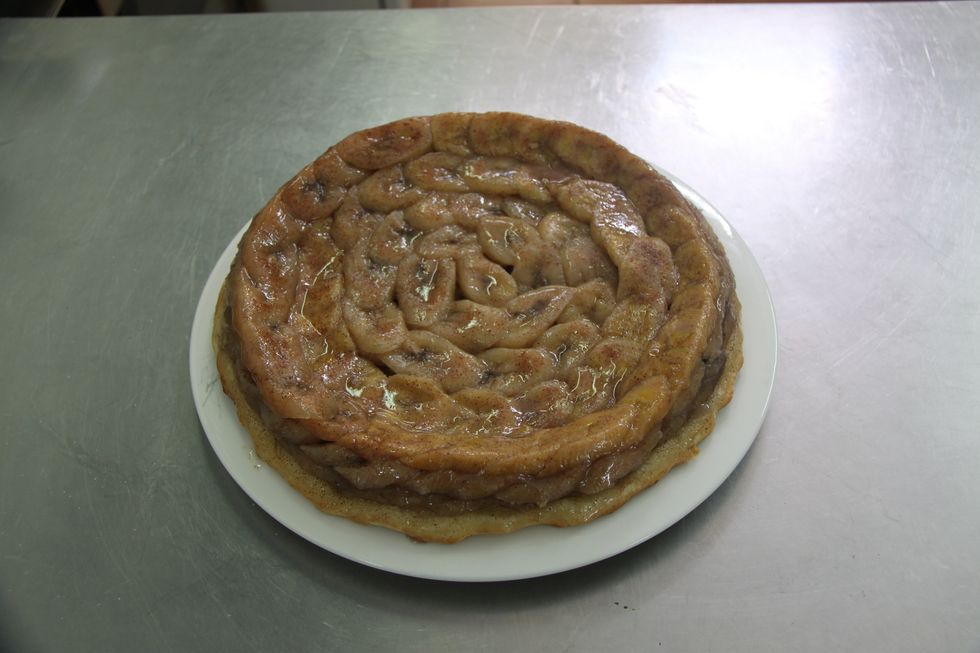 VOILA!!!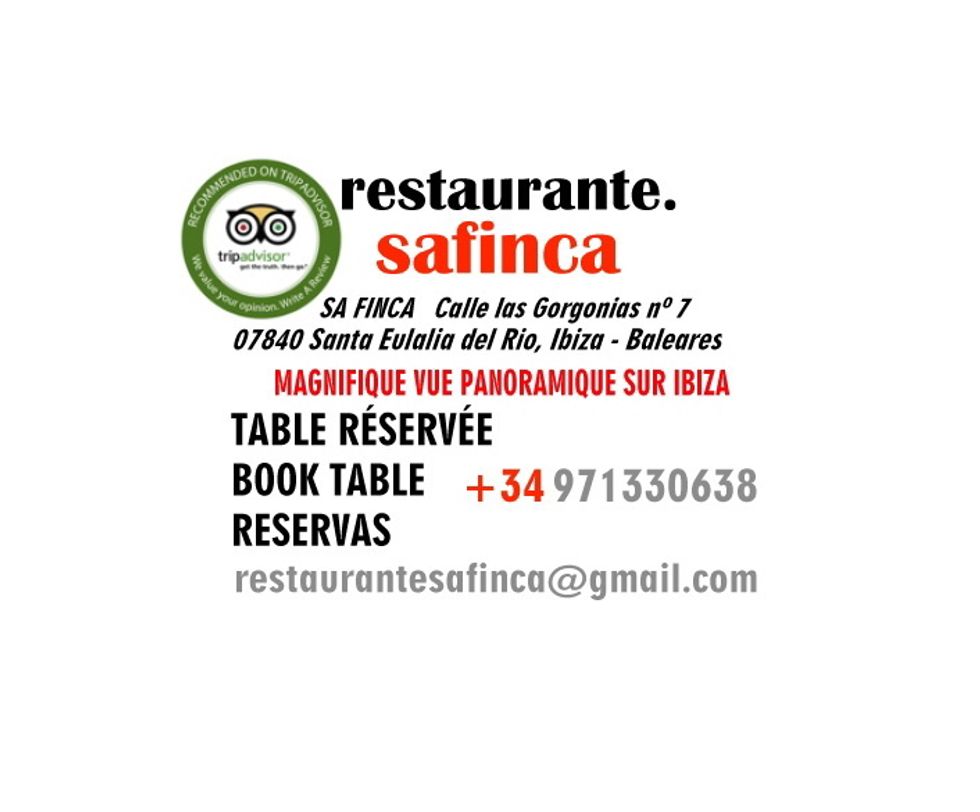 ADD ME AT INSTAGRAM @SAFINCA
15.0 BANANAS
175.0g SUGAR
25.0g BUTTER
250.0g PUFF PASTRY
1.0 CINNAMON
Safinca Restaurante
A 400 year old ibicencan style country house with panoramic views of Santa Eulalia del Rio (Ibiza). Open from 7pm until midnight. Closed on Mondays
Santa Eulalia del Rio, Ibiza