Gather your ingredients.
Preheat oven according to the instructions on your cookie dough package or recipe.
Coat a muffin tin with nonstick spray.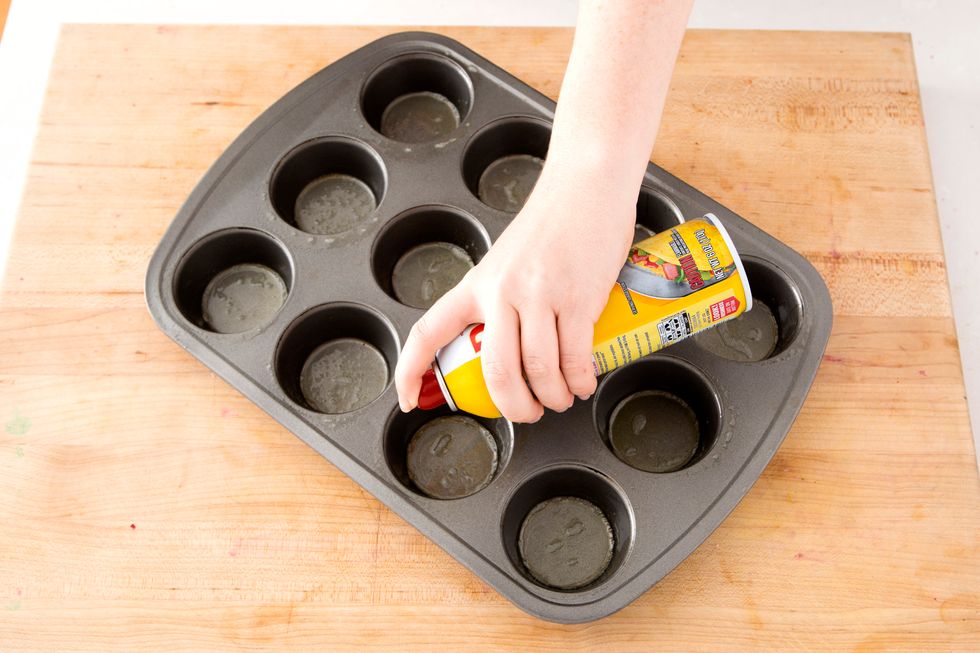 Roll chocolate chip cookie dough into 1 inch balls.
Place one ball in each muffin spot and use a measuring cup (or your fingers) to press the dough down into a cup shape.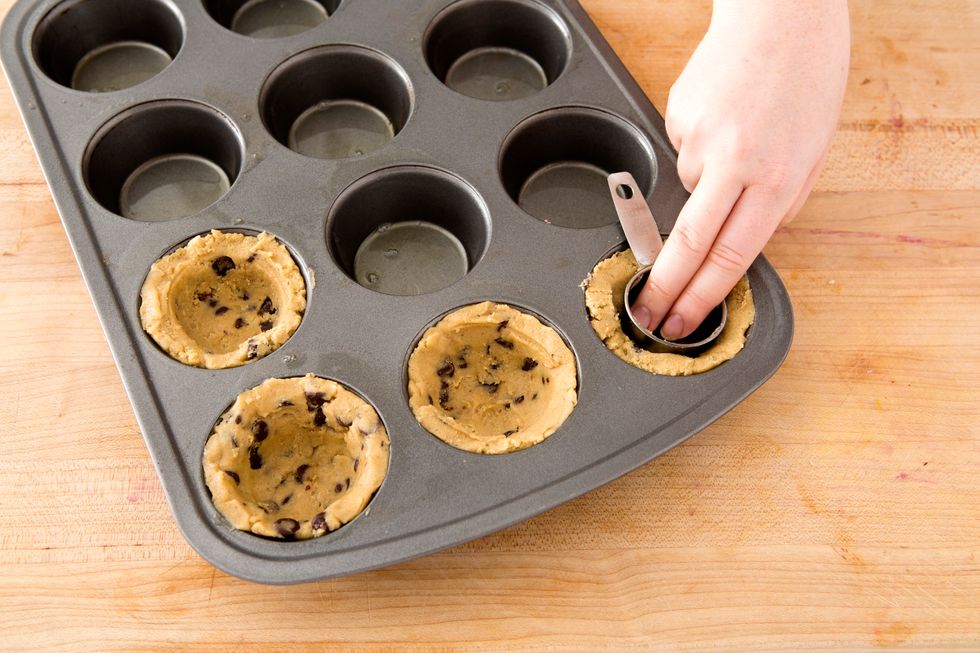 Once your cookies are done baking, remove them from the oven and use your measuring cup to create an indentation where the cookie has puffed up.
Slice your banana.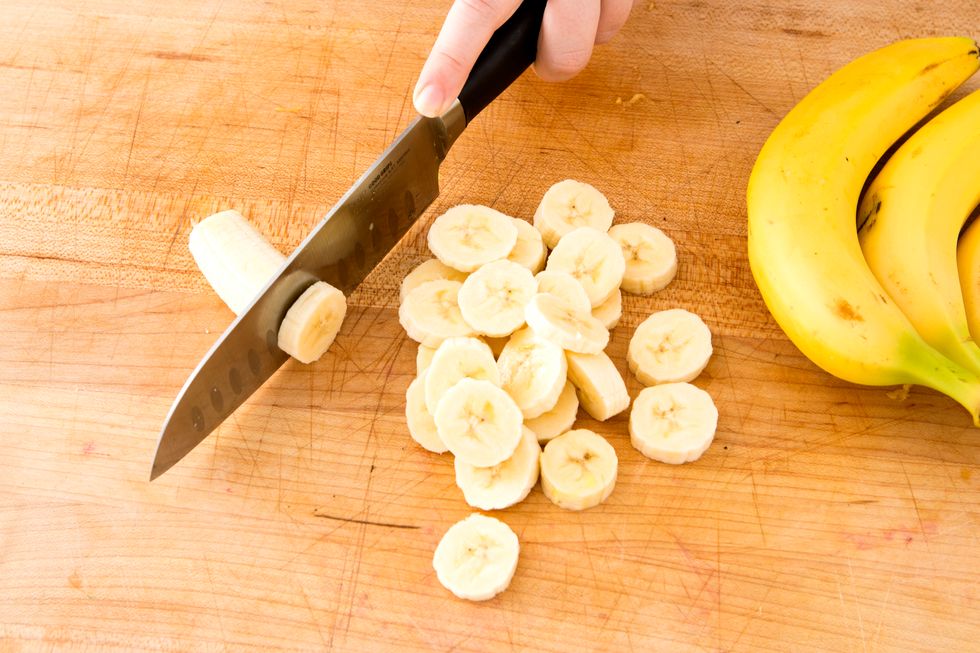 Place a banana slice at the bottom of each dip in your cookie.
Then, using a melon baller, scoop ice cream on top.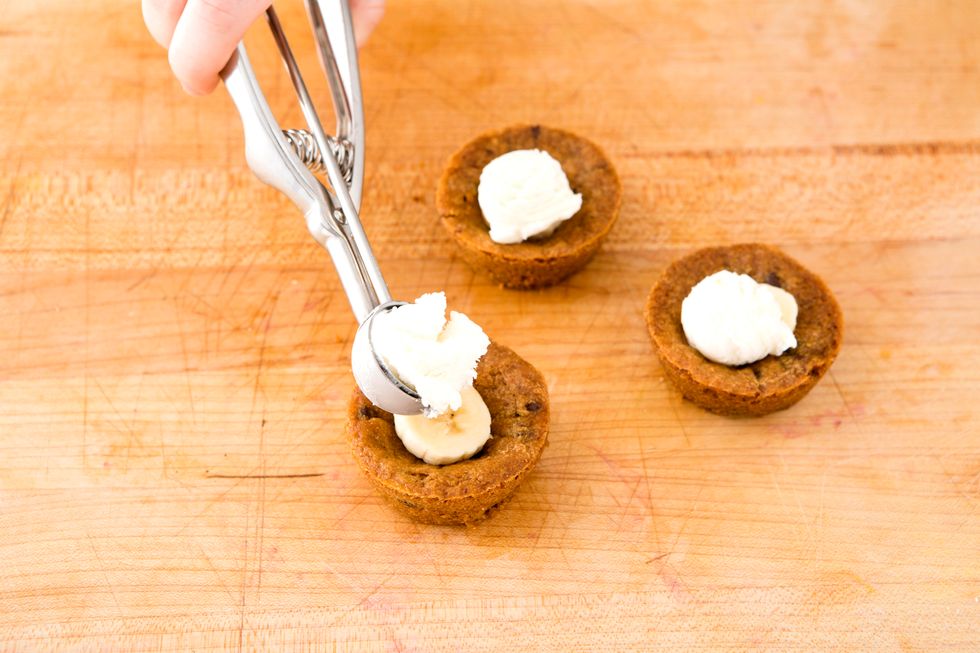 Drizzle some Magic Shell and let it harden.
Add a little whipped cream.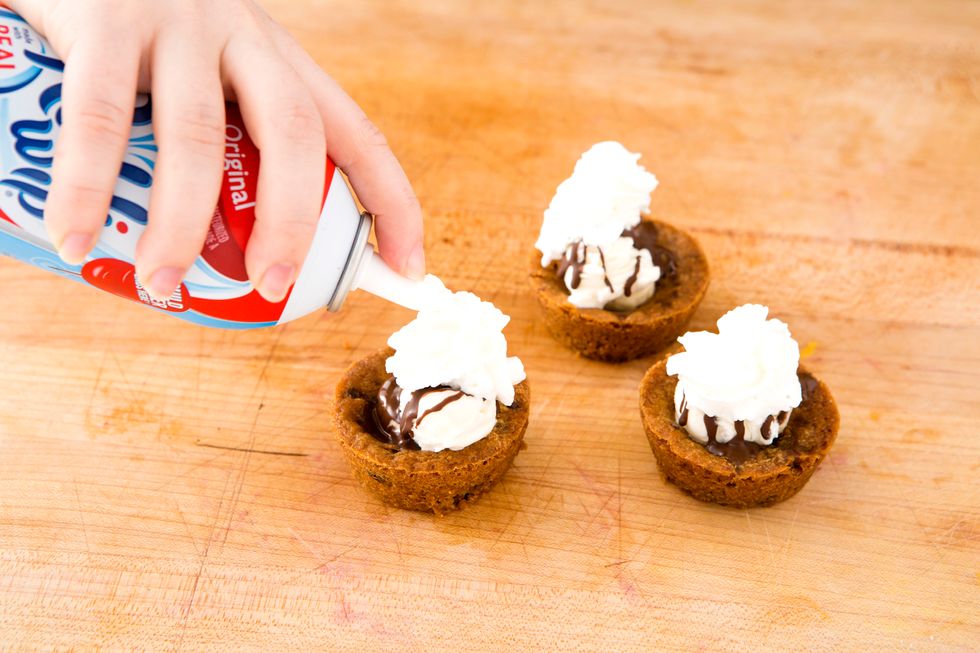 Top it off with a cherry.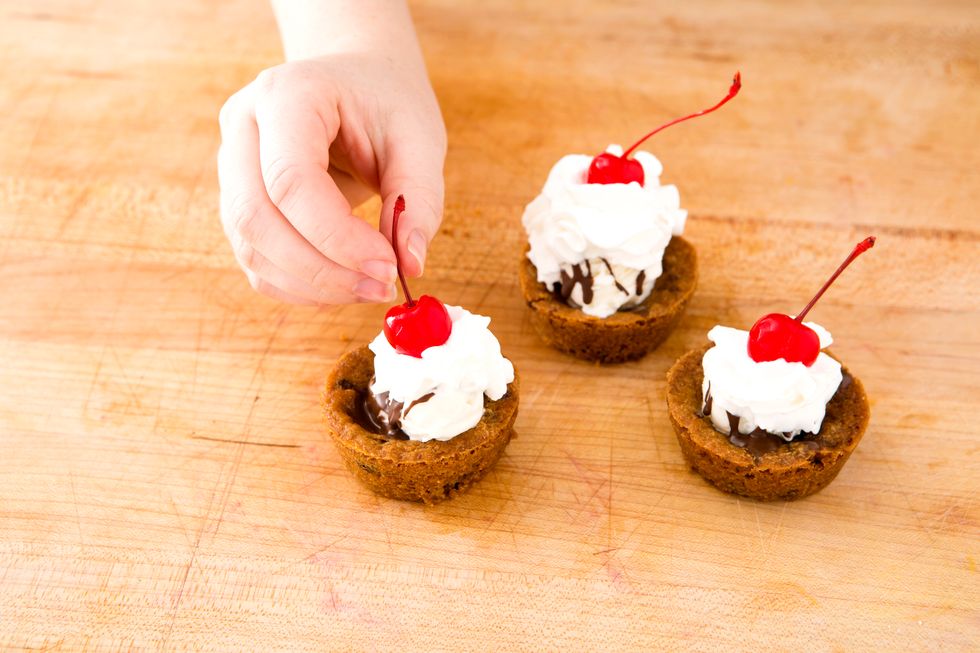 But don't forget the sprinkles!
Admire your work and enjoy!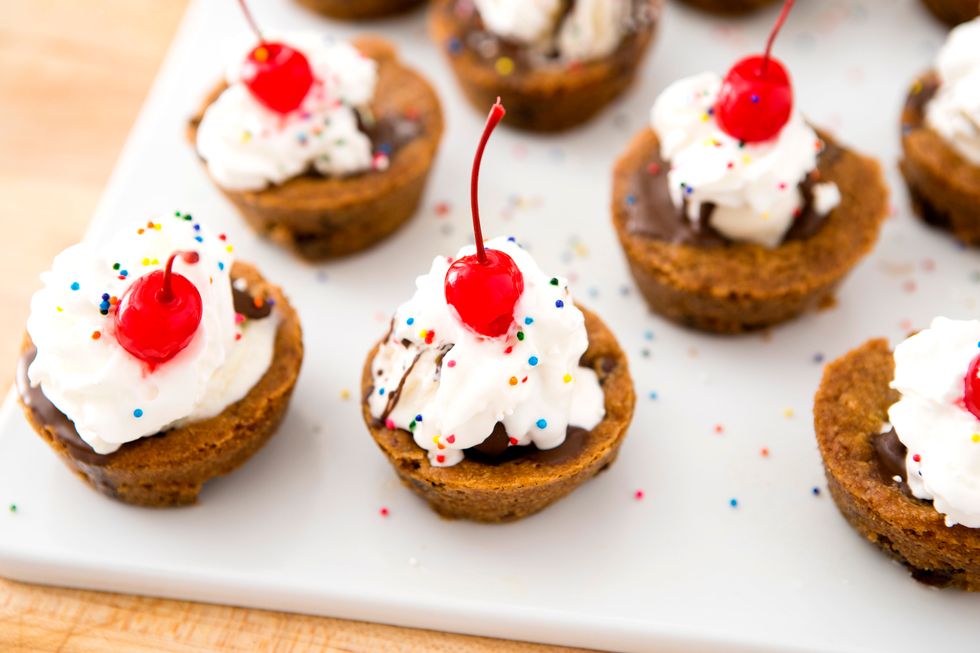 This recipe was inspired by: http://www.homemadeinterest.com/banana-split-cookie-cups/
4.0c Vanilla Ice Cream
24.0 Slices of Banana
24.0 Maraschino Cherries
Sprinkles
Nuts
Magic Shell Chocolate Topping
B+C
We are the team behind B+C Guides. Feel free to message us if you have any questions or see something that could be improved!