Create healthy breakfast cookies WITH ONLY THREE INGREDIANTS!
11
Gather your supplies. I decided to add dates for this batch, but it's optional.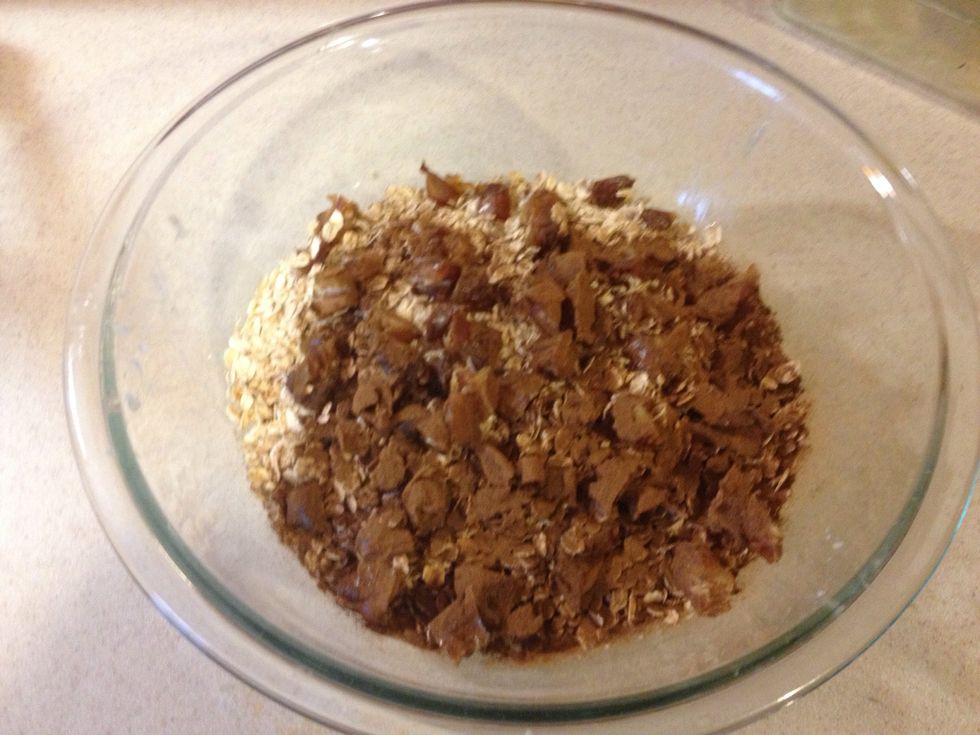 Combine all ingredients in a large bowl.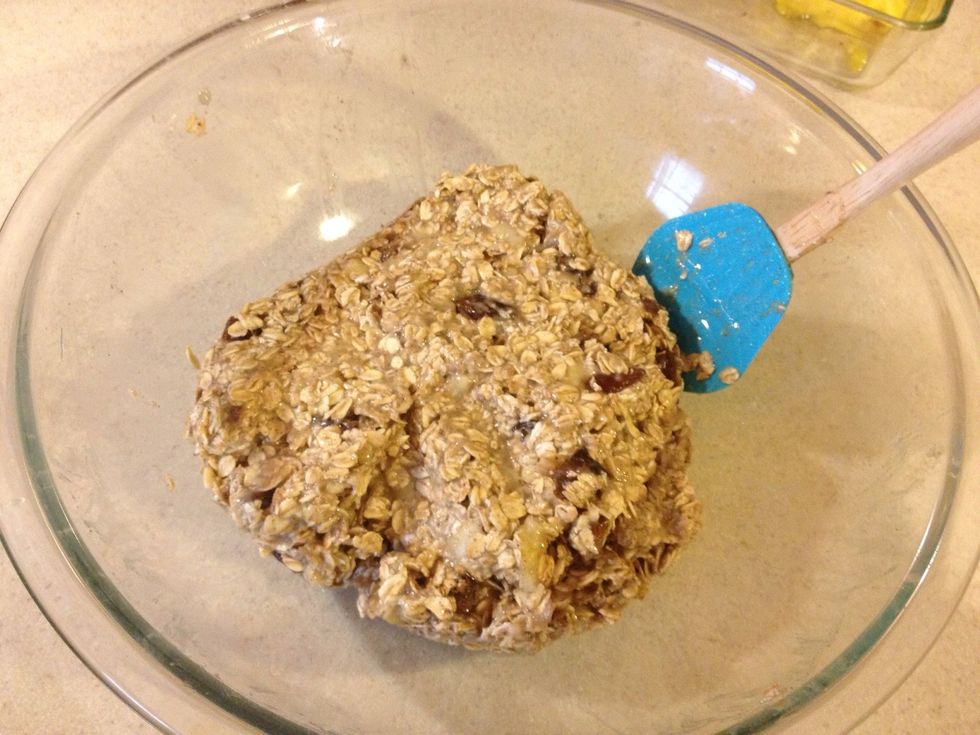 Allow mix to stand for 10 minutes after combining ingredients.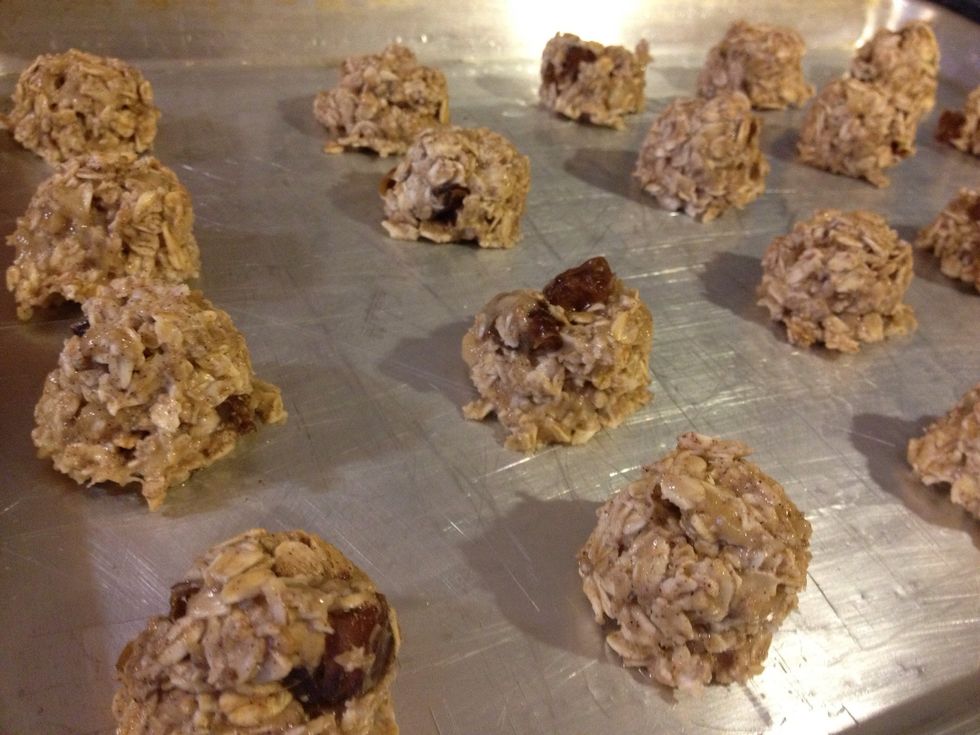 Grease a cookie sheet generously. If you have an icecream scoop, scoop out 16 cookies. If not, divide the cookie mix evenly and shape into balls with your hands.
Bake at 350 for 20-25 minutes
1/2c Oatmeal (uncooked)
2.0 Bananas, mashed
Dates, raisins, cranberries (all optional)
1.0tsp Cinnamon